Dazaifu: A Tourist City with Many Historic Sites such as Dazaifu Tenmangu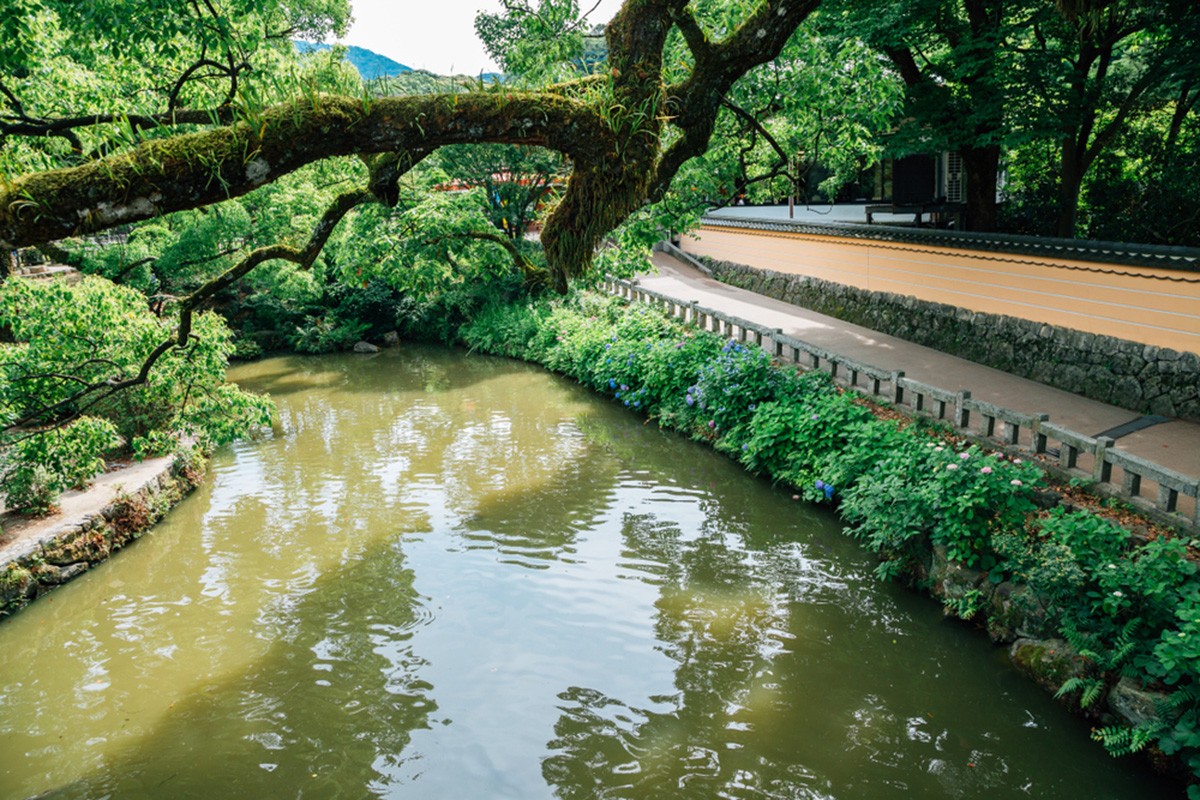 Dazaifu is located in the central part of Fukuoka Prefecture and is a historic area where the governing organization of Kyushu "Dazaifu" was placed about 1300 years ago. There are many historical buildings and historic sites such as "Dazaifu Tenmangu" in various places throughout the city.

About Dazaifu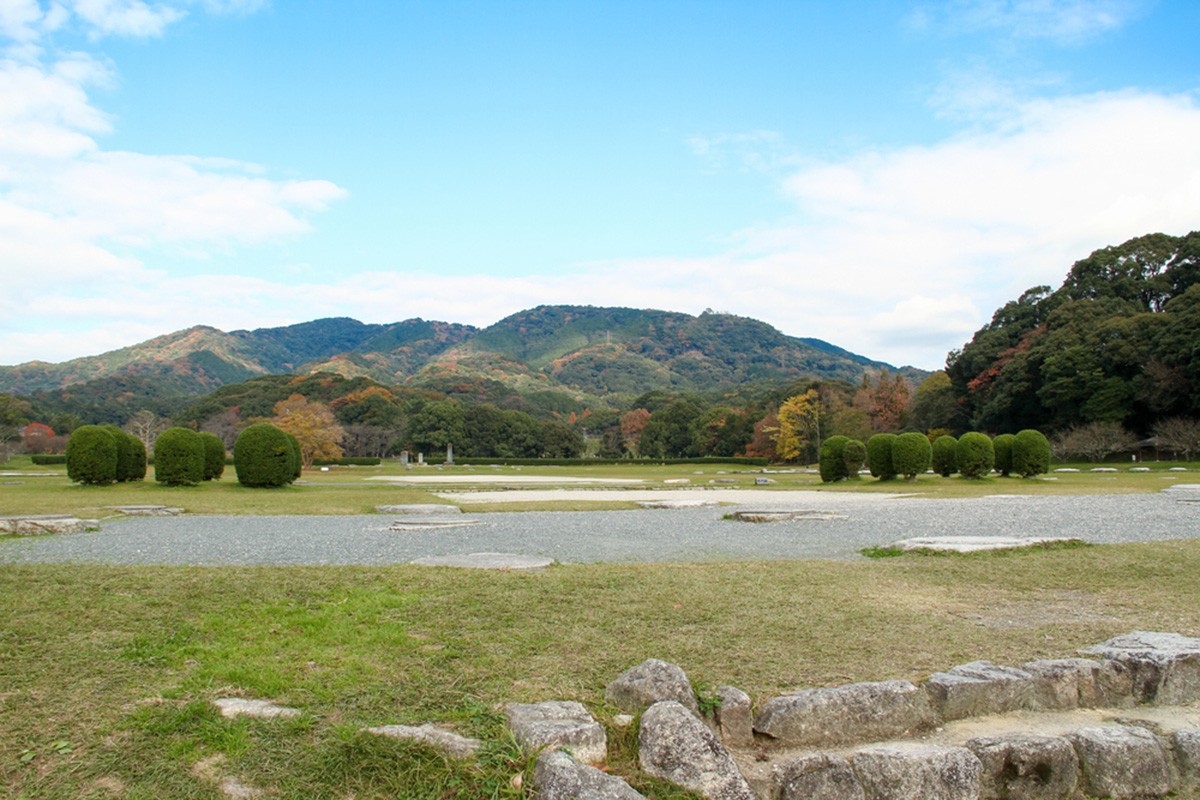 Dazaifu is one of the most popular tourist cities in Fukuoka. There is a government office called "Dazaifu", and it has a history of political, economic, military and diplomacy of about 500 years, which led to there being many historical spots. The north is a nature-rich area, with Mt. Shioji and Mt. Homanzan.

Climate and Tourist Season of Dazaifu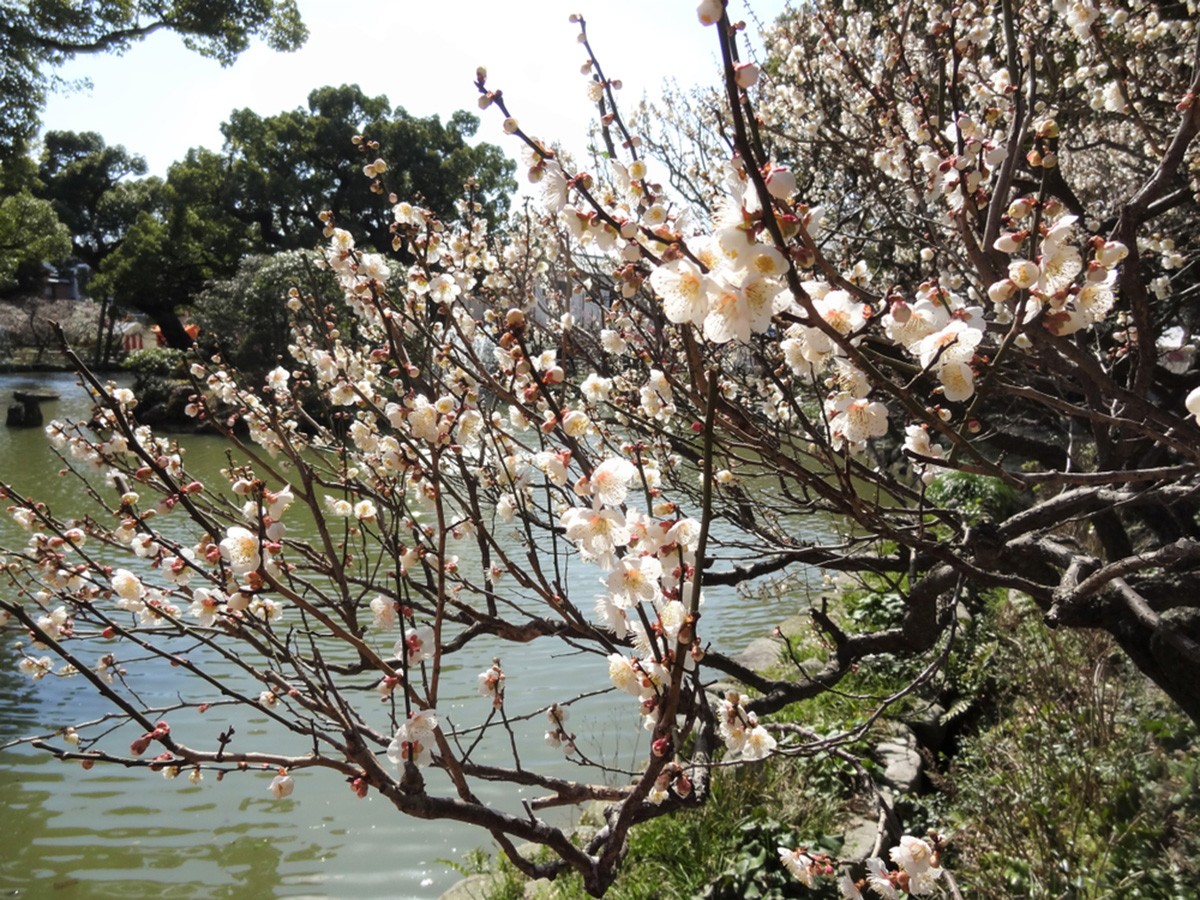 Dazaifu is a relatively warm area throughout the year, but the humidity is high. It is hot and humid in the summer in particular, and cold in the winter. For this reason, spring and autumn are recommended for outdoor Dazaifu sightseeing. You can see the beautiful scenery of cherry blossoms in the spring and colored leaves in the autumn, and you can also see the flowering trees and shrines of each season. In addition, although it is cold in the winter, the famous Ume, the flower of the city of Dazaifu, fully bloom. It is recommended to visit in the winter with its scenery unique to Dazaifu.

Highlights and Things to do at Dazaifu
There are a variety of tourist spots in Dazaifu, but here are the places that are recommended in particular.

Dazaifu Tenmangu and other Historical Temples, Shrines, and Spots
In Dazaifu, historical shrines such as "Dazaifu Tenmangu" and "Homangu Kamado Shrine", as well as many historical sites such as "Dazaifu Government Office Ruins" and "Castle Sites" remain. Among them, "Dazaifu Tenmangu" is a famous place in Dazaifu. It is a shrine dedicated to "Michizane Sugawara", who was a scholar and politician in the 9th century and has benefits such as academic success and protection against evil. Also, be sure to visit facilities to learn the history of Dazaifu, such as the prefectural "Kanko History Museum" and the adjacent "Kyushu National Museum"!
The View of Shrines and Temples of the Seasons such as Ume and Colored Leaves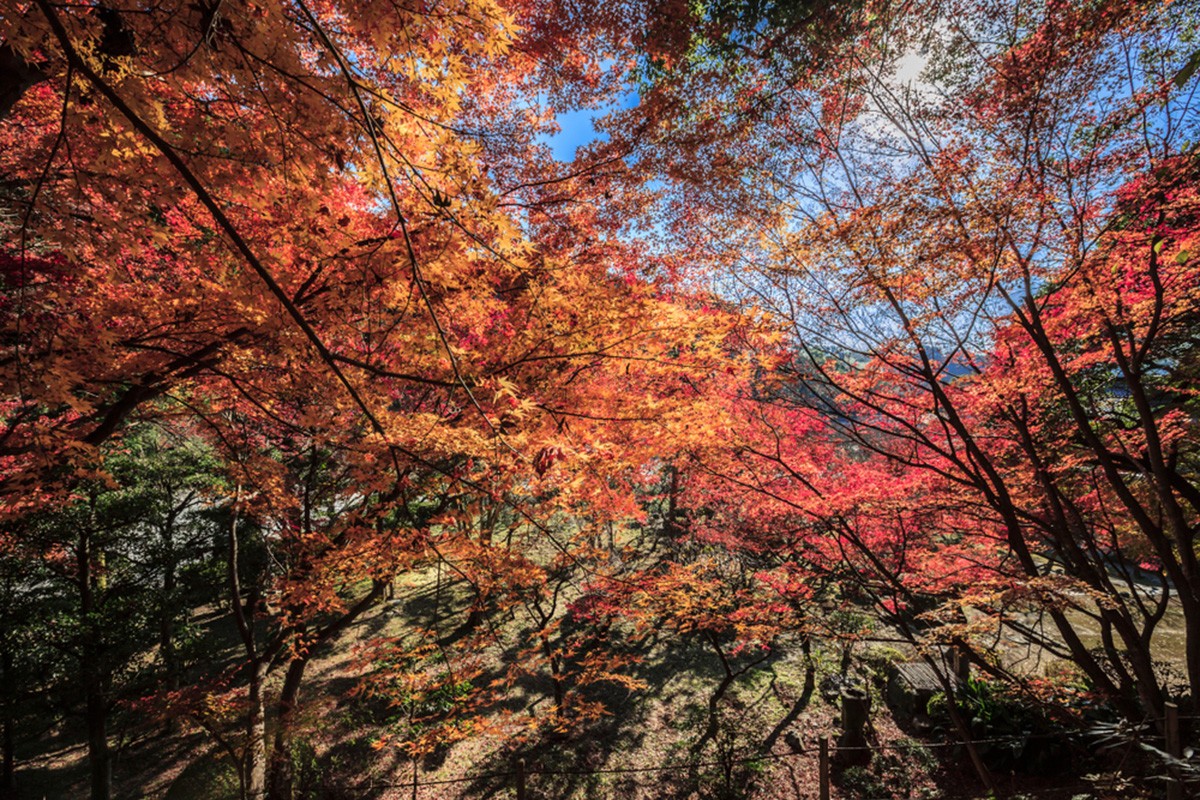 In Dazaifu, you can not miss the seasonal view of the shrines and temples, such as "Dazaifu Tenmangu," where about 6,000 Ume trees bloom in the winter. Especially during the autumn, colored leaves can be seen in many of the shrines and temples. For example, at Komyozenji, the Japanese gardens overlap with trees colored in red and yellow, giving it a spectacular scenery unique to this season.

Hiking at Dazaifu's Mount Homan
Mount Homan located in the northeast of Dazaifu is a popular hiking spot. There are three mountain trails, but the front mountain trail is the most well-developed and easy to walk. In addition, from the summit of about 829m above sea level, you can see a 360-degree view of the city of Fukuoka and the surrounding mountains.
Foods and Restaurants of Dazaifu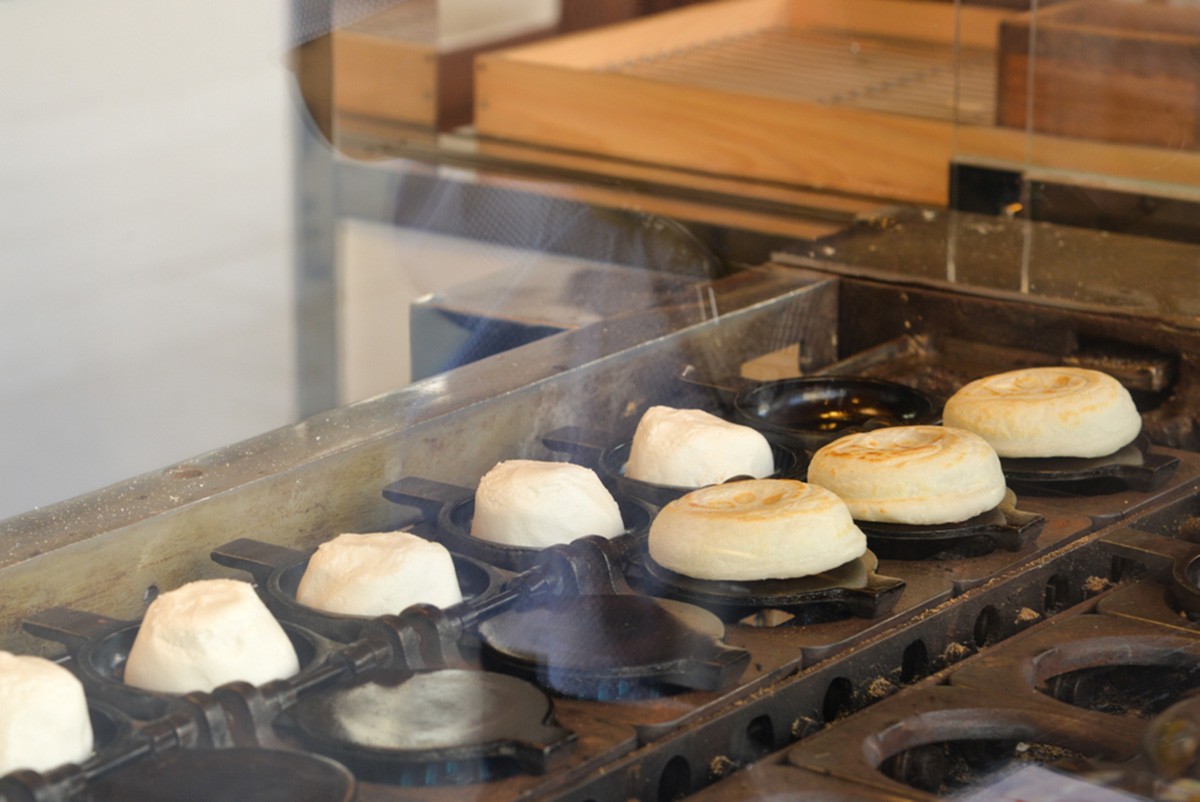 The famous gourmet dish in Dazaifu is "Umegaemochi", which is anko wrapped in yakimochi. Many shops that offer "Umegaemochi" are located in "Tenmangu Sando", from Dazaifu Station to Dazaifu Tenmangu. In addition, "Tenmangu Sando" has many restaurants and shops that allow take-out.

In addition, although there are only a few, restaurants such as ramen and sushi are scattered throughout the city.
Hotels and Ryokan of Dazaifu
There are very few lodging facilities in the city, and there are several natural hot spring hotels and guesthouses near Dazaifu Tenmangu. You should also check out the adjacent Chikushino city.
The price range of hotels in Dazaifu Tenmangu and Chikushino is around 10,000 yen on average, but there are several hotels in Chikushino around Futsukaichi Station that cost less than 5,000 yen. (As of July 2019)
Accessibility to Dazaifu
The tourist base of Dazaifu is Nishitetsu "Dazaifu Station". Take the Nishitetsu "Dazaifu Liner Bus" from Fukuoka Airport and arrive in about 25 minutes. There is a tourist information center within the station, a Dazaifu sightseeing map, and staff who can speak English.

Also, you can use the community bus "Mahoroba" that circulates around the station and sightseeing spots for convenient access to each spot from Nishitetsu "Dazaifu Station".
Spot information
Spot name: Dazaifu (Nishitetsu Dazaifu Station)
Street address: 2-5-1 Sufu, Dazaifu City, Fukuoka Prefecture 818-0117
Access: Fukuoka Airport → [Nishitetsu Dazaifu Liner Bus] approx. 25 minutes
Wi-Fi: Available (Dazaifu City Wi-Fi)
Language: English, Chinese, Korean
Credit cards: VISA, MasterCard, JCB, AMERICAN EXPRESS, Diners Club International
[Survey] Traveling to Japan
Recommend