What are the Popular Sightseeing Spots in Fukui?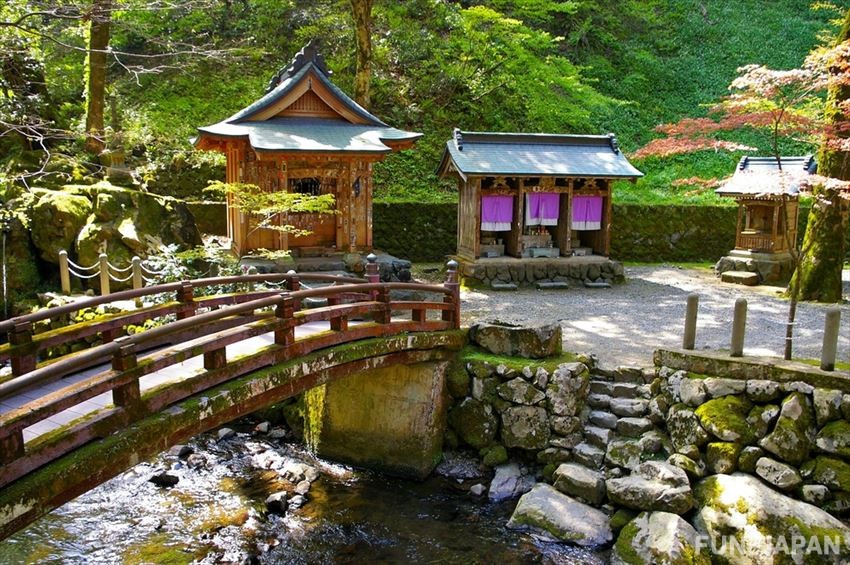 Fukui City is the capital of the Fukui Prefecture and lies along the pretty Sea of Japan. The city is not particularly well known for its sights but you will find a huge number of interesting attractions in the surrounding area and these include craggy scenic coastlines as well as lush rolling hillsides. One of the most famous points of interest in the Fukui area is the Eiheiji Temple which is an important Zen place of worship as well as the charming Fukui Dinosaur Museum which is a great place to visit for anyone traveling with your children.
Tourist Attractions of Fukui
Maruoka Castle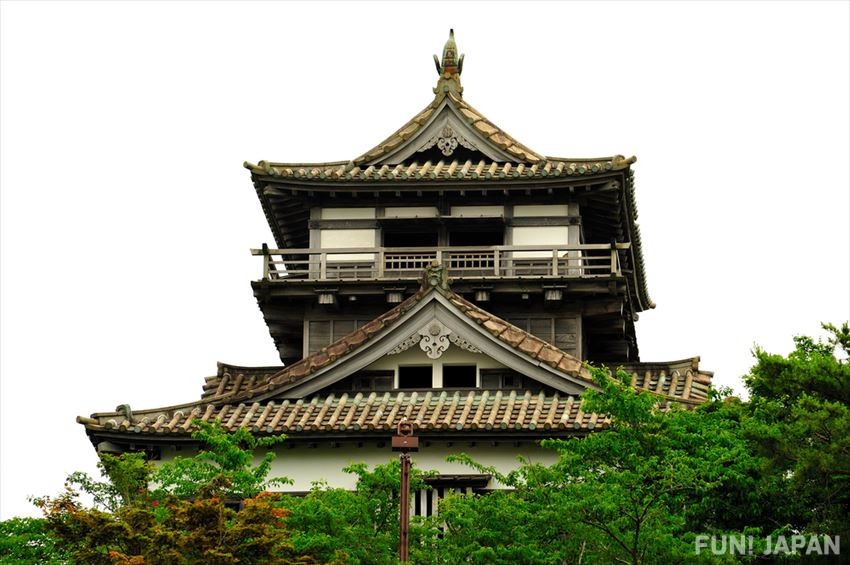 Maruoka Castle is the jewel in the crown of the Fukui region and was built in 1576. This means that it is considered one of the twelve castles that date from the feudal period and the donjon here (known as a 'keep' in English) is thought to be the oldest in Japan. Some highlights to look out for at the castle include the pretty ancient roof tiles as well as a hidden tier inside the structure, and you can also enjoy the views from the castle which is located atop a cynic hill with vistas over Fukui City. Equally of note are the castle grounds which are covered in over 400 cherry trees which burst into a riot of color in April and are adorned with paper lanterns at night.
Fukui Prefectural Dinosaur Museum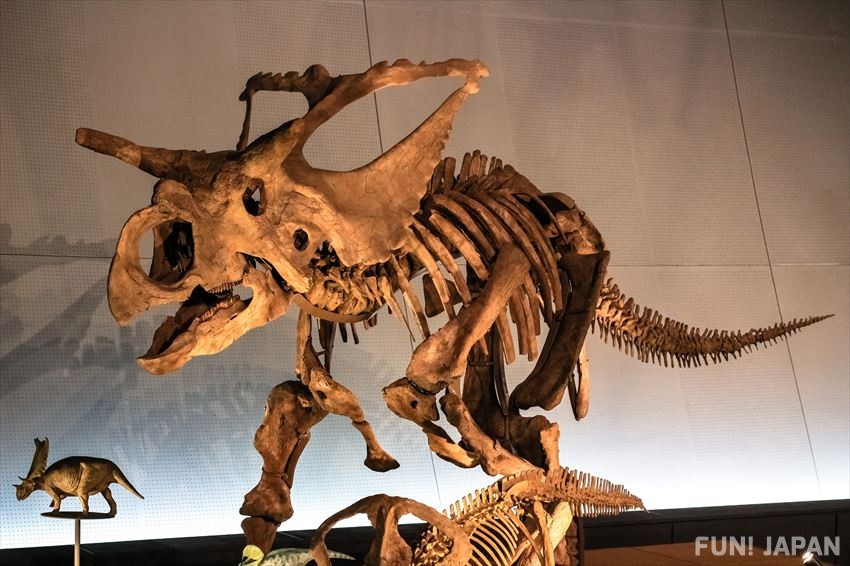 The Fukui Prefectural Dinosaur Museum is a great spot if you are traveling as a family and young child will love checking out the dinosaurs on display here. This museum is actually in Katsuyama but it is well worth a visit and has the claim to fame of being one of the best dinosaur museums in the world and is also the biggest in Japan. The museum sits next to one of the largest dinosaur excavation sites in the country and you can explore four floors of exhibits and galleries here as well as peruse over 40 intact dinosaur skeletons. 
Eiheiji Temple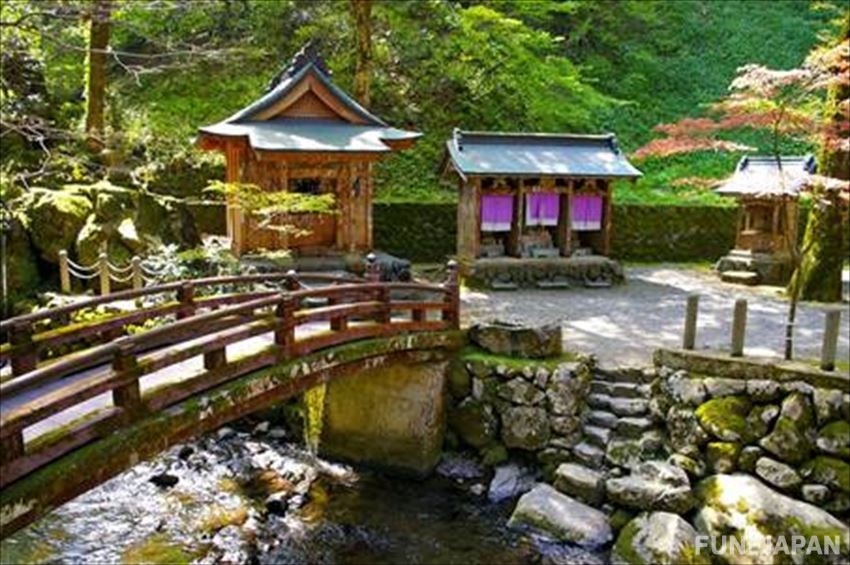 The Eiheiji Temple is a large temple and monastery set on the outskirts of Fukui City which is surrounded by majestic cedars and lies on a mountain slope. The temple dates from 1244 when it was built by a Buddhist scholar named Dogen and it is one of the most important temples of its kind for the Soto branch of Zen Buddhism. The vast temple complex has some 70 different buildings and you can walk between each one via a scenic walkway which allows you to take in the picturesque vistas over the lush countryside at the same time. 
Shopping and Duty Free Shops in Fukui
Apita
Located in the west of Fukui City is Apita which is known locally as one of the best malls in the region. The mall is a mix of upscale fashions and smaller boutiques where you can find some fun and quirky Japanese souvenirs. You will also find a mix of Japanese and international restaurants if you want to stop off here for a bite to eat.
Pario
In the east of Fukui lies Pario which is made up of a department store called Wai Plaza as well as a bookstore and a range of other stores. Some of these include children's toy shops like Toys R Us and you will also find a travel agency here which can be useful for those needing extra information on Fukui. You will also find a selection of restaurants here including a popular branch of Kaiten Sushi.
Recommended times to visit Fukui
Fukui has cold winters and warm summers and in the winter months it can snow here at areas of high elevation. The summers usually see the most rain in the region so if you want to come when the weather is at its most stable then spring or autumn are good picks. Fukui is known for its cherry blossom and its pretty autumn leaves, so try to come here either in April or early May, or from October to November to take in the best of the scenery in this part of Japan.

How to Get to Fukui
By Plane
The closest airport to Fukui is Komatsu Airport and you can easily get from the airport to Komatsu Station by taking a local bus which costs 260 yen and then change to the Hokuriku Line to take a train to Fukui which takes 50 minutes at a cost of 820 yen. International flights also service Kansai Airport which is in Osaka and you can then take a Haruka train from Osaka to Fukui which takes around 3 hours.
By Train
Fukui is located on the JR Hokuriku Line which connects to Maibara and there is also a connection on the Kosei Line to Tsuruga which then goes to Kyoto and Osaka. You can take the Thunderbird train to Kyoto or Osaka from Fukui which takes around 2 hours to Osaka and just over an hour to Kyoto. Tickets to Osaka are 5,700 yen and 4,600 yen to Kyoto. You can also travel to Fukui from Tokyo using the Tokaida Shinkansen Hikari service that runs to Maibara and then change to the Shirasagi service which will take you the rest of the way to Fukui. Tickets cost 14,000 yen.
By Bus
There is also a bus service to Fukui which runs from Tokyo and Shinjuku named the Dream Fukui which takes 9 hours and costs ¥8,300 for a one way ticket.
[Survey] Traveling to Japan