Fukui's Eiheiji Temple Hotel - Experience Zen Meditation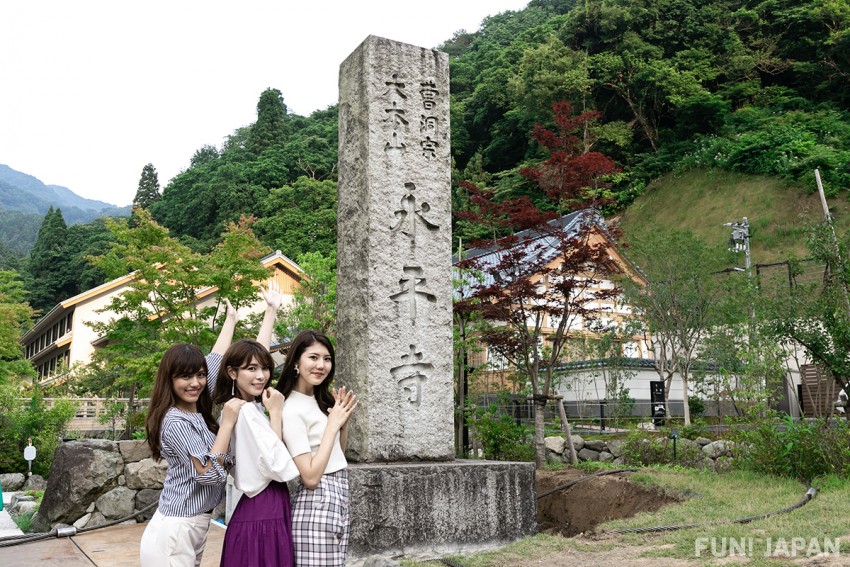 Fukui in Japan is famous for it's many sea and mountain-food dishes, as well as various locations. There are many charming hotel. One of the hotel which is located in one of 2 Sōtō school of Zen Buddhism temples brings a lot of visitors to Prefectures temple town. In this article, we would like to introduce The Hakujukan hotel of Eiheiji Temple within that temple village and the Zen Buddhism you can experience there.
Fukui Hotel - A Hybrid Between a Priest's Quarters and a Traditional Japanese Inn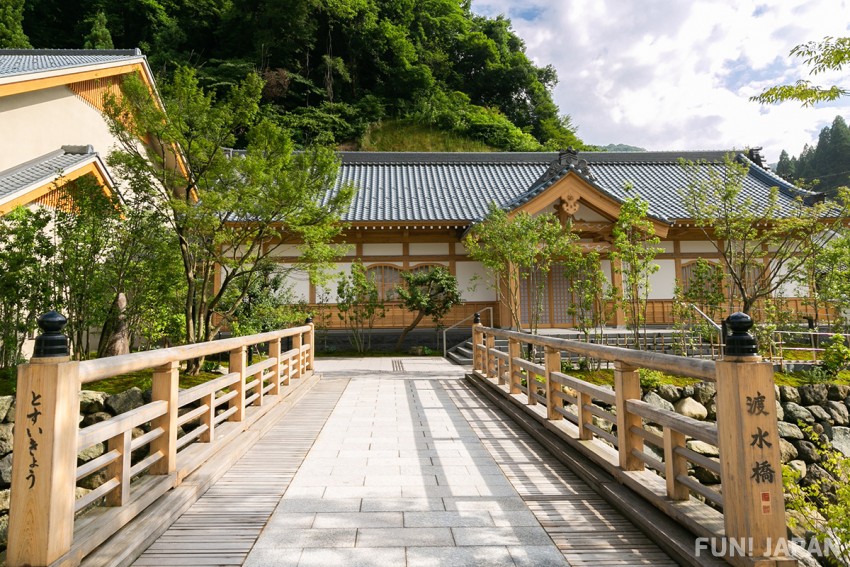 For people who are interested in the Zazen (坐禅 ) and Shakyo (写経), however have a hard time dealing with very strict environments and such, we recommend the hotel Hakujukan. Here, this hotel has received authorization from the head Buddhist temple in the form of a "Zen Concierge" and will guide you into and around the Zen world.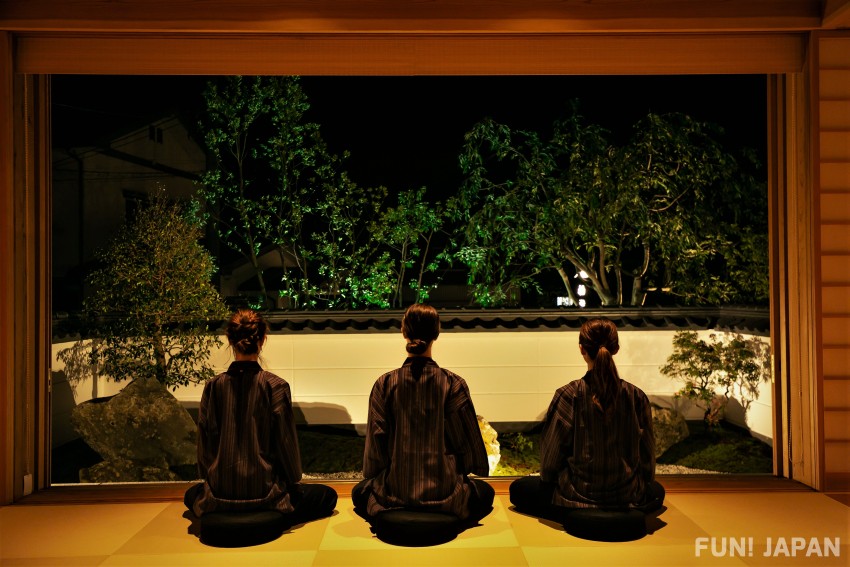 On one side, the guest rooms are made to be a very enjoyable stay. But surprise can strike when you realize the institution is a hybrid of a pilgrims' lodgings as well as a traditional Japanese inn.
Experiencing Zen Buddhism at Hakujukan - First Timers Welcome!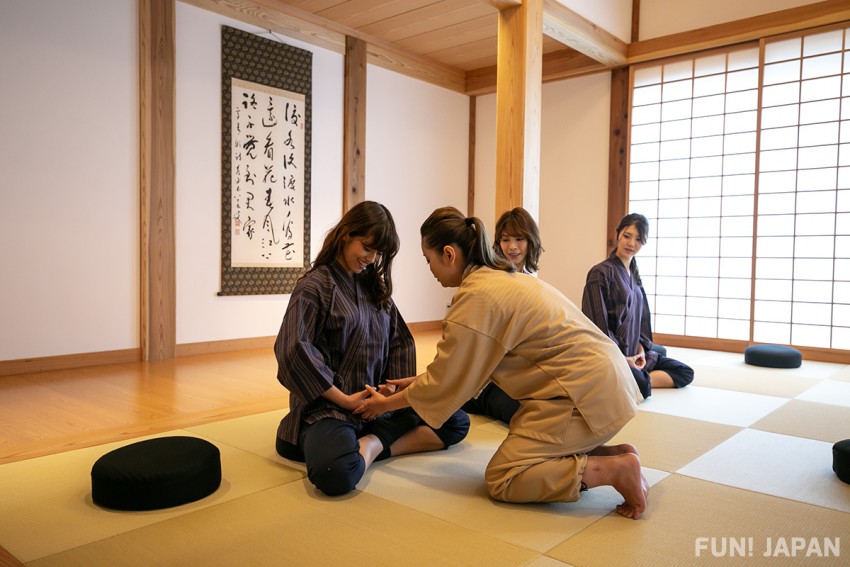 At Hakujukan, in the multi-purpose Washitsu (Japanese-style room) named Kaiya-no-ma (開也の間), the concierge for Zen Buddhism will explain to you about Zazen in a very easy-to-understand manner.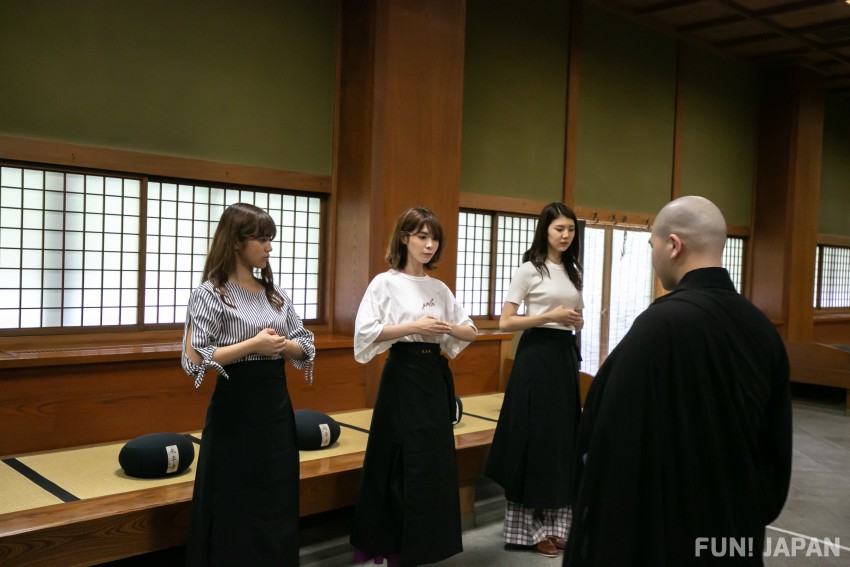 Furthermore, the Zen concierge will also assist you in the tour of the temple, meaning you can rest at ease knowing where you need to be and how to get there. We would highly recommend going to the Zazen experience in the morning. If you do so, you should be able to experience Zazen with a large crowd of other monks making it the best possible atmosphere.
Fukui Hotel Guest Rooms Decorated in Handicraft Ornaments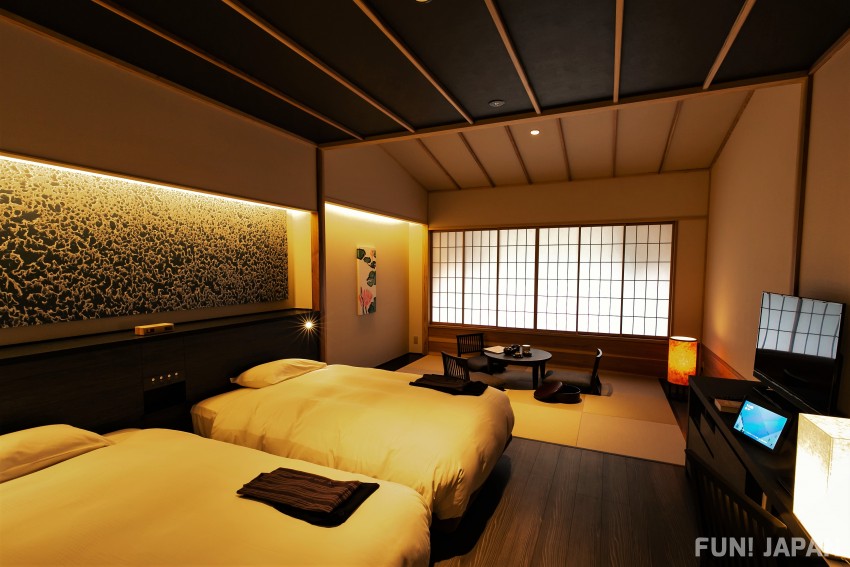 To ensure your stay here is the best and the Zen concierge's tours of thorough, there are 18 guest rooms prepared at the Hakujukan. With each room having over 40 meters squared of space and a twin bed prepared, there is a section with tatami mats and if you put down a futon you can fit up to 4 people in a single room. Within each room there are various items prepared giving the room a Fukui feel such as Echizen ware washbasin, tea cups, Echizen Japanese paper decorations and much more.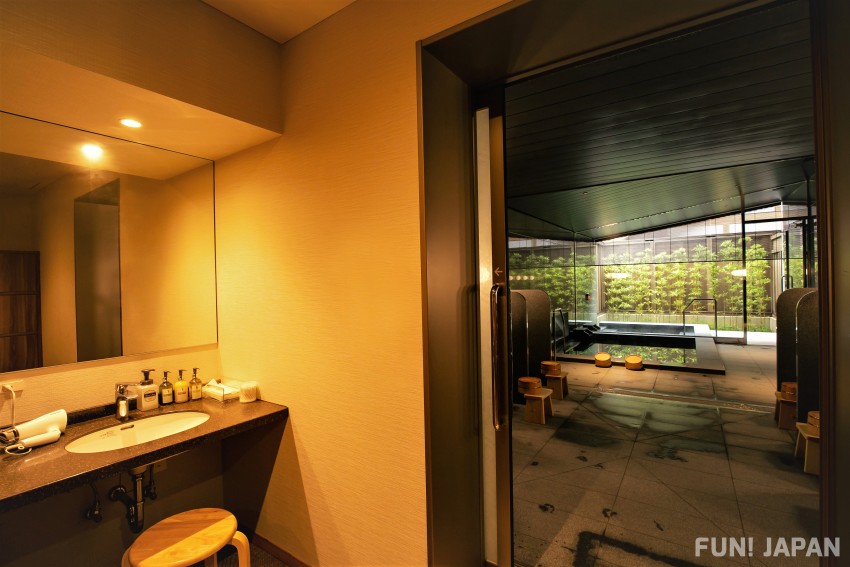 Not only this, but the rooms are equipped with the latest technology such as AI speakers and smartphone stand speakers as well as LED reading lamps. In the guest rooms, there are shower boots prepared for privacy. If you want to stretch your legs, we recommend visiting the large public bath. If you go a little further you can reach the open air bath and relax in warm water whilst feeling the cool breeze on your skin.
Buddhist Cuisine​ and Local Specialties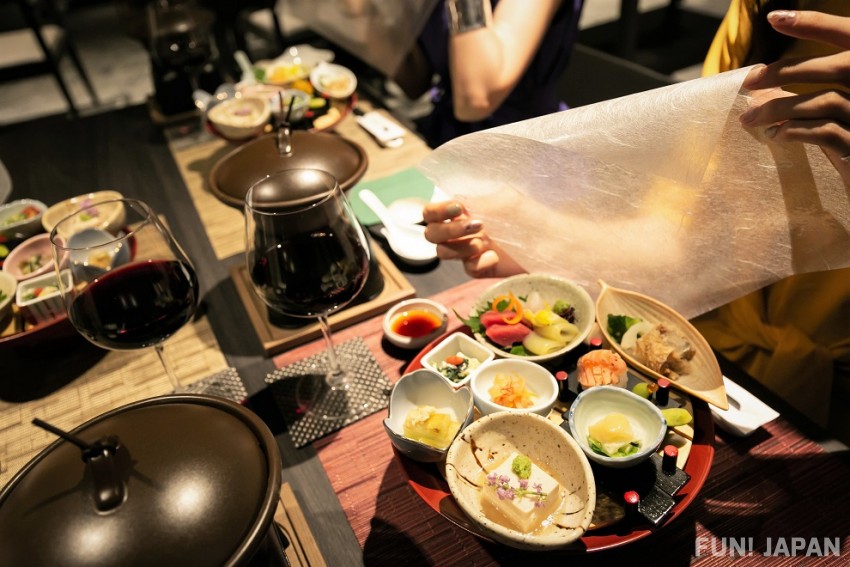 In Zen Buddhism, one of the big things is the appreciation of food. When undergoing this practice, the main thing you will be eating is vegetarian cuisine originally derived from the dietary restrictions of Buddhist monks​. At the Hakujukan you can choose between Buddhist cuisine and some more local dishes. 
The Buddhist cuisine was supervised by one of the six administrators of a Zen Temple so it has a gentle and delicate taste. For the more local dishes you have things such as seafood dishes using locally caught fish as well as meat from brand cattle and seasonal crops.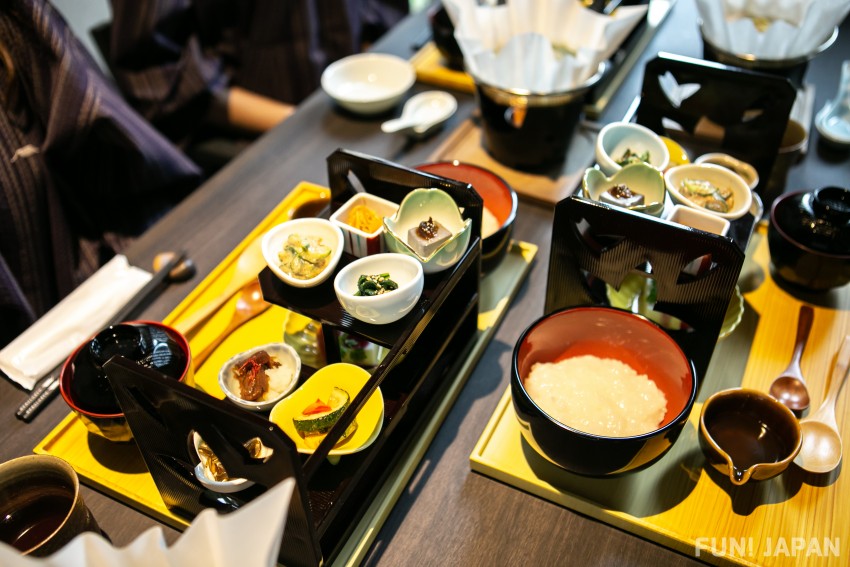 For breakfast you can enjoy rice gruel or rice porridge using seasonal greens as well as various other small bowls of delicious foods which is called Asagayuzen (朝がゆ膳). This is just another one of the very special experiences you can have at this wonderful location.
Spot Information
Spot name: The Hakujukan hotel of Eiheiji Temple (永平寺 親禅の宿 柏樹関)
Spot address: 6 Shihi, Eiheiji, Yoshida-gun, Fukui 910-1228
Access: Tokyo Station→[Shinkansen Hikari]Approx 2 hrs 15 mins→Maibara Station→[JR]Approx 1 hr 5 mins→Fukui→[Keifuku Bus] approx 30 mins
Free Wi-Fi: Available
Language: English, Chinese
Credit cards: JCB, VISA, MASTER, DINNERS, AMEX, UnionPay
[Survey] Traveling to Japan