Japanese Local Cuisine Reproduction Series ⑬: Fukui Prefecture: Bokkake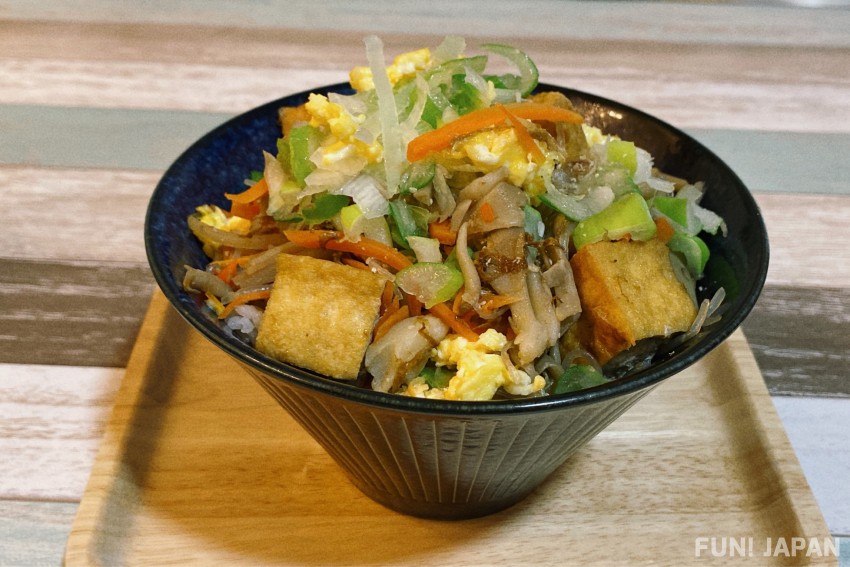 Fukui Prefecture is the place to go if you are looking for rich nature and history.
One local cuisine of such Fukui is "Bokkake" (ぼっかけ), loved by many people because of its unique way of eating, ingredients, and regional arrangements.
This time, we would like to introduce the basis of Bokkake as well as one of its arranged recipe "Bokkake rice bowl" (ぼっかけ丼 / Bokkake-don). Let's enjoy the traditional taste of Fukui!
What is a Japanese local cuisine?
Local cuisine (郷土料理 / Kyodo-ryouri) refers to dishes suitable for the climate that have been eaten in a local area for many years by using regional products. Many of them are comfort food and are popular among Japanese for domestic gourmet trips.
About "Bokkake"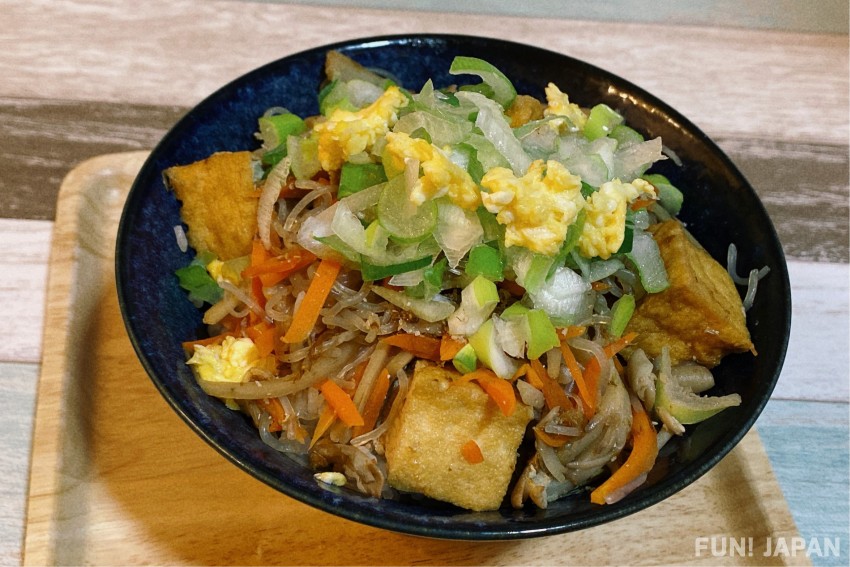 "Bokkake" in Fukui Prefecture is a popular local dish with over 100 years of history. It is characterized by a hot soup with plenty of ingredients like vegetables and konjac, poured over freshly cooked rice.

There are various theories about the origin of the dish name. One says that it was named after the way of pouring (bukkake) the hot soup over the rice and became known as "bokkake", while another suggests that "bokkake" means "chasing" in the local dialect, thus it was named after the fact that it was so delicious that even customers who were about to leave were chased and stopped from leaving.
In fact, it may appear a completely different dish in different regions depending on the ingredients and seasoning . For example, in Katsuyama City, red kamaboko and mitsuba are added to the broth and served with wasabi and nori, giving Bokkake a style similar to ochazuke (tea rice). Regardless of the regional differences in ingredients and seasoning, it is a dish that is perfect not only as a standalone meal but also as a perfect accompaniment to drinks.
If you want to enjoy the delicious food culture of Fukui Prefecture, why not try making a simple and healthy "bokkake rice bowl" at home?
Here is the video (with cc subtitles)👇👇👇
Ingredients for Bokkake rice bowl (for 2 servings)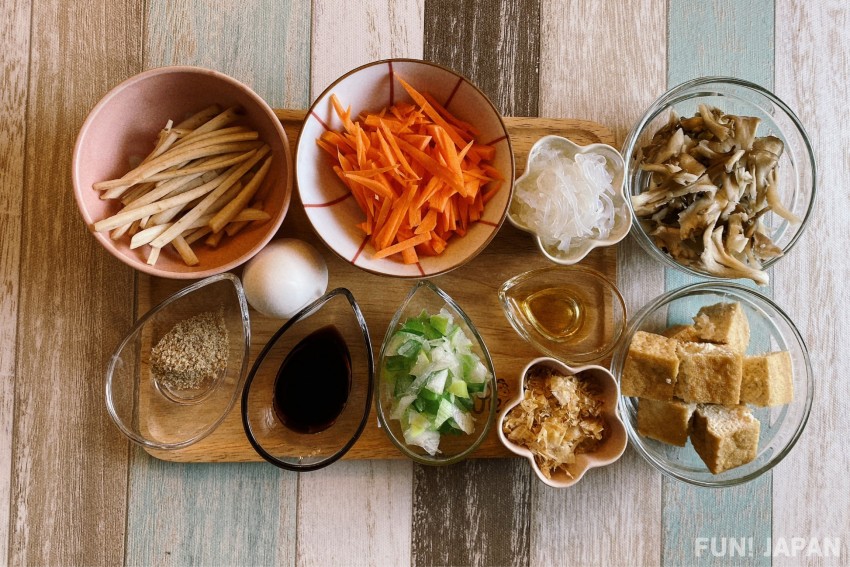 1/2 deep-fried tofu



1 small burdock root
1/2 carrot
1/2 pack of maitake mushroom
1/4 bag of konjac noodles
1/2 cup of kezuribushi (shaved bonito flakes)
about 3 cups of water
soy sauce as needed
1 teaspoon of sesame oil
sesame as needed
green onions as needed
1 egg
2 servings of rice
How to make "Bokkake rice bowl"
Heat sesame oil in a frying pan and stir-fry with julienned carrots and burdock root, separated maitake mushrooms, thickly sliced fried tofu, and sliced konjac noodles.



Once the ingredients are cooked through, add water, soy sauce, and shaved bonito flakes.
Simmer over low heat for about 10 minutes.
Beat the eggs well and pour into the frying pan.
Once the eggs are cooked, serve the rice in a bowl and add the eggs and simmered ingredients on top.
Garnish with sesame seeds, green onions, etc. to your liking.
[Survey] Traveling to Japan
Recommend