A Guide to Fukui's "Gotanjoji" - the "Cat Temple" where you can meet lots of cute cats!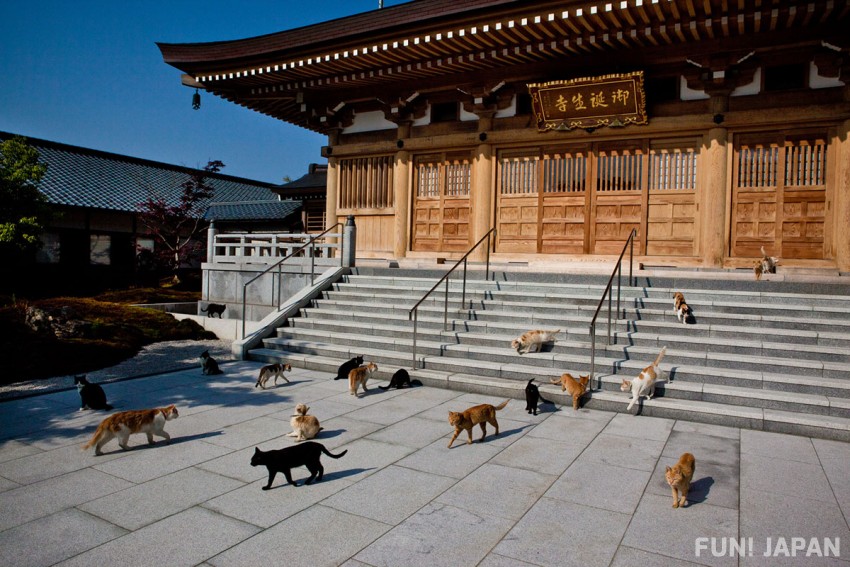 Gotanjoji is a famous "cat temple" in Fukui Prefecture where cats live freely around the precincts. In addition to Zen meditation and worship, it is a Zen temple visited by many cat lovers. 
In this article, we will introduce the reason why this temple gained the name "cat temple" and its attractions such as photo spots. When visiting this temple, be sure to first greet the principal Buddha image before greeting the cute cats! (*The photo above was taken in 2015)

What is "Gotanjoji" AKA the cat temple?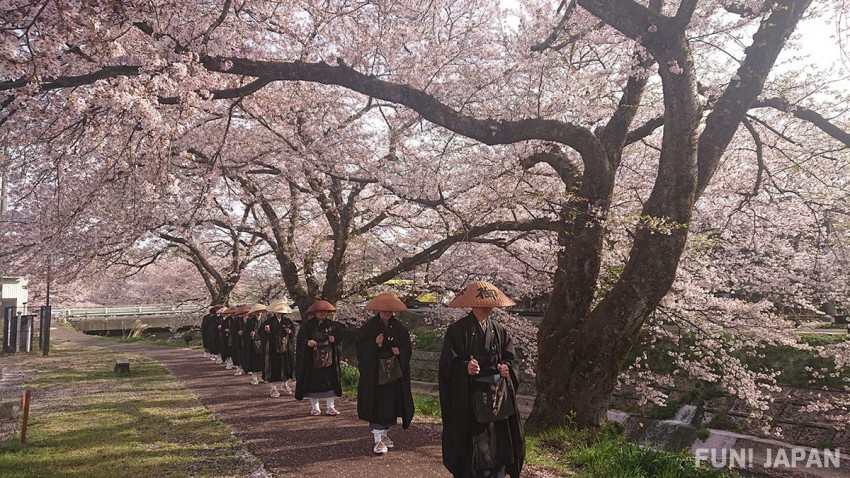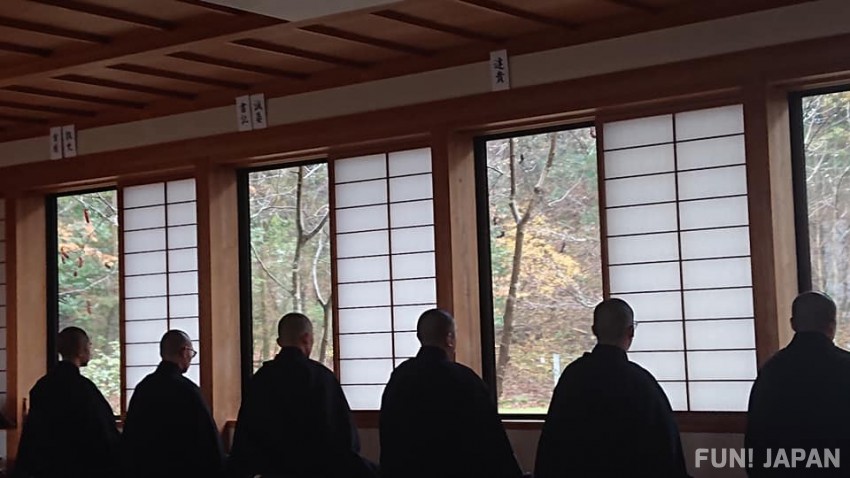 Gotanjoji is a Zen temple of the Soto sect located in Shoden-cho, Echizen City, Fukui Prefecture. This temple was built in Echizen City, the birthplace of Keizan Zenji (瑩山禅師 - Zen Master Keizan), who founded the head temple Sojiji Temple. 
Here and there in the precincts, you can see cats spending their time freely. As of March 2023, 16 cats live in this Gotanjoji - all of them are homeless cats or sick or injured cats - gaining it the name "cat temple". At such "Gotanjoji", "Sunday Zen Meditation" (日曜座禅会 / Nichiyo Zazenkai) is held every Sunday. After that, you can spend a relaxing time at the tea ceremony with the temple master and the monks.
Why are there so many cats?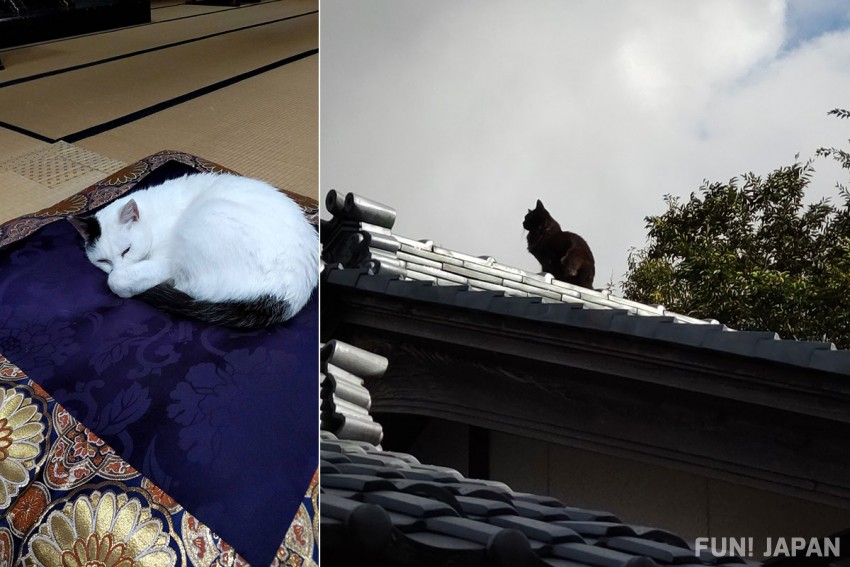 The cats began to live in Gotanjoji around 2002, when the small hall was built. It all started when the temple master at the time found four abandoned kittens in a cardboard box on the temple grounds. As a result of feeding the cats water and food and protecting them, plus those that were abandoned by people, the number gradually increased. In 2012, there were about as many as 80 cats at one point.

Around that time, the temple began full-scale conservation activities and looked for foster parents. So far, about 300 to 400 cats have been adopted by kind foster parents. All activities are carried out out of compassion for living things. However, there are barriers that cannot be overcome with compassion alone - the medical expenses for cats. Thanks to donations, these furry creatures are now protected under this cat-shelter.
Photo spots in cat temple give you a soothing view!
At Gotanjoji, which is blessed with a great location, there are many spots where you can take pictures of the cats in beautiful scenery and an elegant atmosphere. Walk quietly trying not to disturb the cats' relaxation, we are sure that you will come across some wonderful photo chances!

Rare Buddha statue with cats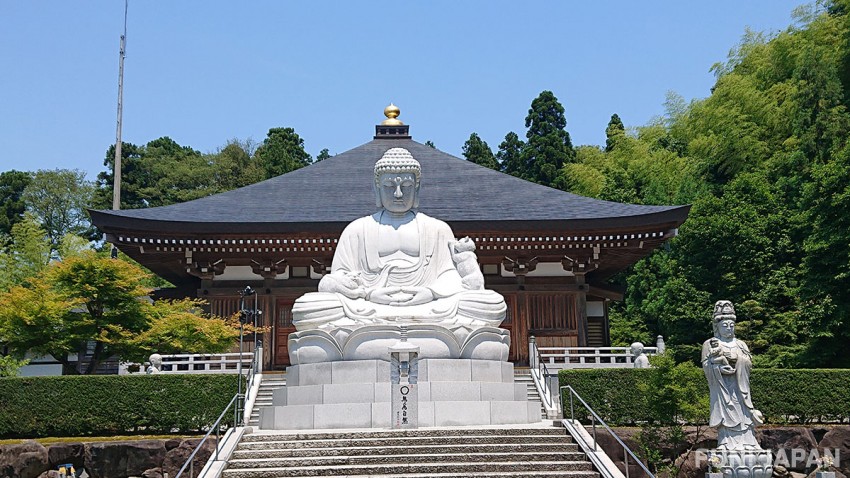 In front of the main hall, there is the Daibutsu (Giant Buddha) statue with cats on both its left and right knees. The size of Daibutsu is the largest outdoor stone Buddha in the Hokuriku region. A cat sleeping comfortably on the right lap, and a cat playing on the left arm make you feel the kindness found in this temple.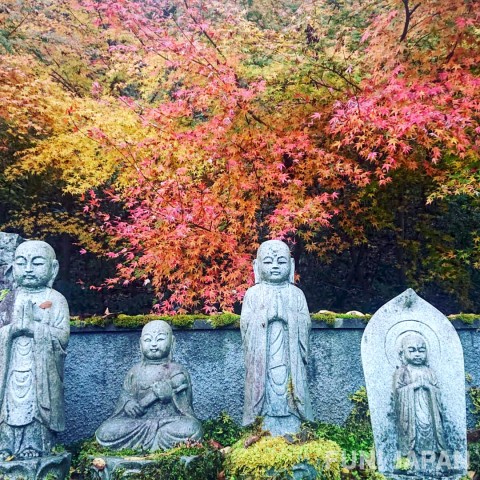 Surrounded by nature and rice fields, the temple is filled with a peaceful atmosphere. You can take various pictures in the scenery of the four seasons. For example, the leaves of the refreshingly green trees form spring to summer turn red and orange in autumn, dyeing the air like a carpet. The sight of cats relaxing of top of that is like a colorful painting! And when the snow piles up, despite having warm sleeping places, some will still walk around and make footprints in the snow, while some will just curl up and gaze at the snowy scenery. In the picturesque landscape of each season, you can get a glimpse at the unique personalities of the felines.
The Omikuji and the racks for tying Omikuji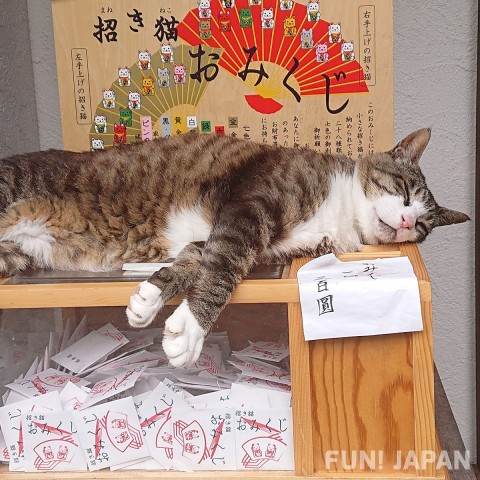 "Manekineko Omikuji" (招き猫おみくじ) is another recommended photo spot. The omikuji box is a popular relaxation spot for cats that you will see them taking a nap on top of it or even inside the boxinside!
There is a total of 28 designs of small beckoning cats for the omikuji. They are divided into 7 colors, and each has different blessings and benefits. It would be fun to see what kind of beckoning cat your fate is entwined with! In addition, the rack for tying omikuji and hanging votive plaques (絵馬 / ema) is decorated with carved wooden cat paws.
Horses are usually illutrated on emas (votive plaques) in Japan, but at this temple - of course - cats take the lead. Cats not only are drawn on emas, but also on Omamori amulets and Goshuincho stamp books, as if these feline friends help bringing good furtune to your life. By the way, as written above, omikuji, ema, and Omamori are actually gifts of gratitude for donations. Therefore, there is no upper limit on how much you have to pay. The proceeds will be used for the medical expenses and care of the cats. Each item has a price, but you can pay more than the face value to donate for the cats.
Cats' meal time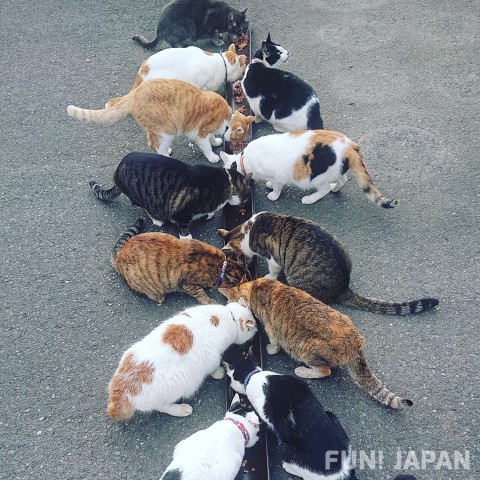 The cat's meal times may vary depending on the day, but usually twice a day at 8:00 am and 3:30 pm. You can see the cute animals lining up in a row and eating food in a rain gutter instead of a plate. Since the food is given with proper consideration for health at the temple, treats are prohibited for obesity prevention and cats' health. For the sake of the cats, let's refrain from giving treats out of adoration.

Access to Gotanjoji
About 2 hours and 50 minutes by Shinkansen from JR Tokyo Station to Kanazawa Station, about 1 hour by JR to Takefu Station. Take the bus from the station and get off at Ode bus stop, from there, it takes about 6 minutes on foot

Spot Information
Name: Gotanjoji Temple
Address: 32-1-1 Shoden-cho, Echizen City, Fukui Prefecture
Business hours: 8:00-17:00
Admission fee: Free
[Survey] Traveling to Japan
Recommend