Japanese Local Cuisine Reproduction Series ⑤: Yamagata Prefecture: Imoni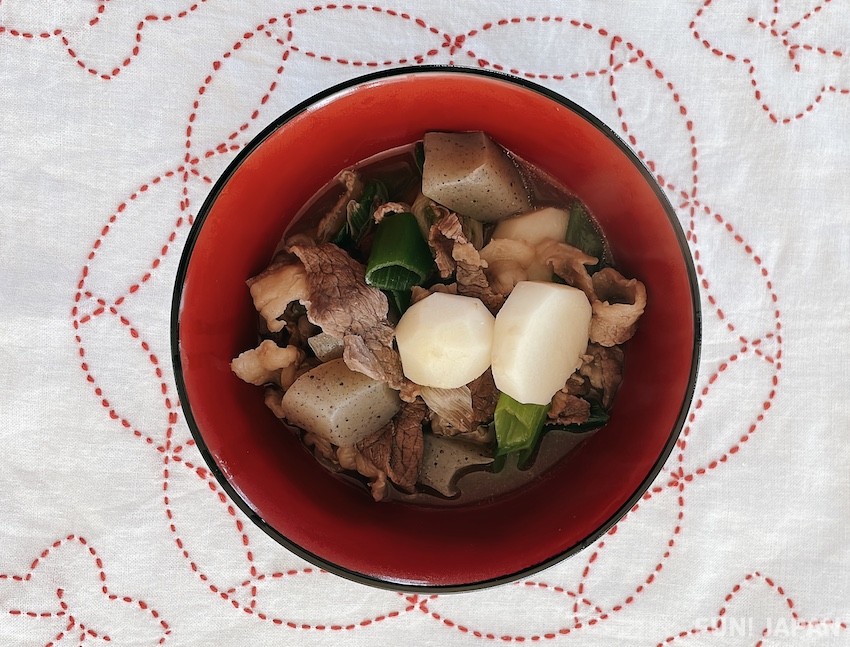 Welcome back to "Japanese Local Cuisine Reproduction Series"! This time, we are going the introduce a recipe of imoni (芋煮) - a local cuisine of Yamagata Prefecture using taro as the main ingredient. It is recommended because the ingredients are easy to get and the recipe is simple and easy to try! Have some delicious imoni and enjoy the feeling of traveling to Yamagata at your home!
What is a Japanese local cuisine?
Local cuisine (郷土料理 / Kyodo-ryouri) refers to dishes suitable for the climate that have been eaten in a local area for many years by using regional products. Many of them are comfort food and are popular among Japanese for domestic gourmet trips.

History and origin of imoni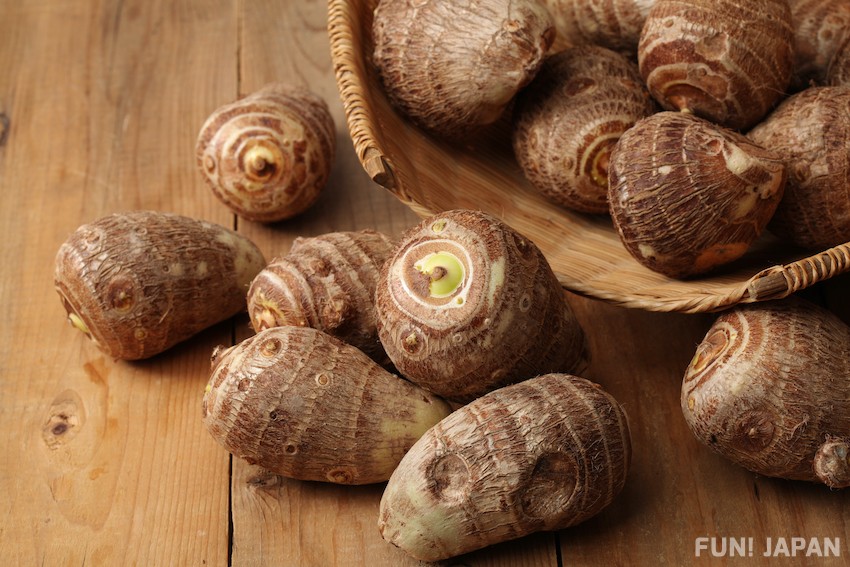 The history of "imoni" is quite long which it is said to be in the mid-1600s. At that time, the area near Nagasaki, Nakayama-machi (an area said to be the terminal point of the Mogami River boat transport) was a place where cargoes brought from Kamigata (Kyoto area) via Sakata City in the same prefecture was collected. However, there was by no means of communication to notify the arrival of the boat, and the boatmen were sometimes forced to wait for days until the recipient appeared. It is said that while the boatmen were waiting, they had feasts around the hot pot on the riverbed. Taro obtained from Koshio Village, a famous taro production area near this dock and other ingredients such as the cargo's dried cods were boiled together in a pot and feasted - and this became the basis of the current "imoni". By the way, beef is said to have been used in imoni since the beginning of the Showa period.

Characteristics of imoni
"Imoni" is a hot pot dish with taro as the main ingredient, and contains konnyaku, green onions, mushrooms, burdock, meat, etc. It is a traditional local cuisine of Yamagata Prefecture.

"Imoni" is often eaten from autumn to winter when taro is harvested. Beside the "Imoni-kai" (芋煮会 - imoni party) where people bring pots and ingredients to riverbanks to make imoni with family and friends or at somewhere outdoors after sports or community events, it is also often made and eaten as a home-cooked dish. In Yamagata Prefecture, "Imoni-kai" is one of the annual events along with New Year's party and year-end party. To the people of Yamagata Prefecture, "imoni" is a local dish that is essential for gatherings with family and friends.
In order to spread the appeal of the "Imoni-kai", which is usually held from September to November from autumn to early winter, to the whole country, the signature event of autumn, "Best IMONI-kai in Japan Festival" (日本一の芋煮会フェスティバル / Nihon-ichi no Imoni-kai - also known as 'Japan's largest Imoni Festival') which started with the slogan "Let's have the Imoni-kai in the biggest pot in Japan" was born. Since the event in 1989, it has been held annually every September. In 2018, in order to commemorate its 30th festival, a crowdfunding was held. They asked for cooperation from all over the country, and the 6.5-meter-diameter "Third Generation Giant Pot - Nabetaro" was born!
This third-generation giant pot Nabetaro is gigantic in terms of cooking equipment and methods! The spectacle of cooking more than 30,000 servings of ingredients at once using the "mobile crane machine / backhoe" that is usually used at construction sites is truly an Imoni-kai worthy of being called "Japan's best". If you have a chance, be sure to come to Yamagata and visit this dynamic imoni party while enjoying the autumn scenery around mid-September.
Related article:
How to make imoni
From here, let's see how to make imoni.
Ingredients for imoni (for 4 servings)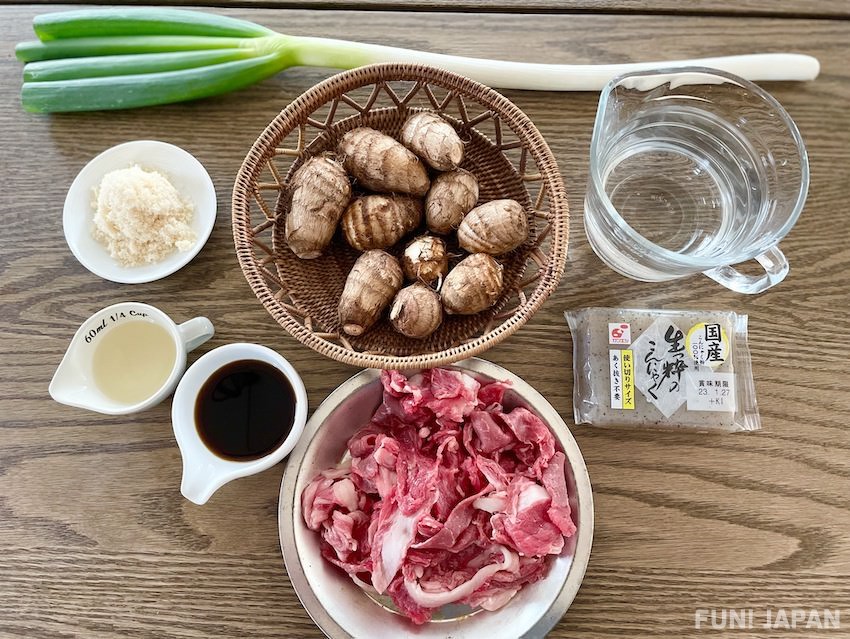 Ingredients (for 4 servings)
300g Taro



100g konnyaku
1 long green onion
300g minced beef
800ml water
S
easoning
30g sugar
50ml soy sauce
20ml sake
How to make imoni - with video clip
Cut off the top and bottom of the taro, peel off the skin, and cut into bite-sized pieces.



Cut the green onion diagonally into 1cm-wide pieces. Use a spoon to tear the konnyaku into bite-sized pieces.
Put water, ingredients from step#1 and half the amount of each seasoning in a pot over medium heat.
After the taro is cooked through, add ingredients from step#2 and minced beef.
After the minced beef is cooked and boiled, skim off the scum.
Add the remaining seasonings and simmer for 5 minutes over medium heat, then remove from heat.
Arrange in a bowl and it is done.
[Survey] Traveling to Japan