【A must-see for history and samurai fans】Let's make your next castle tour a "trip to collect castle stamps"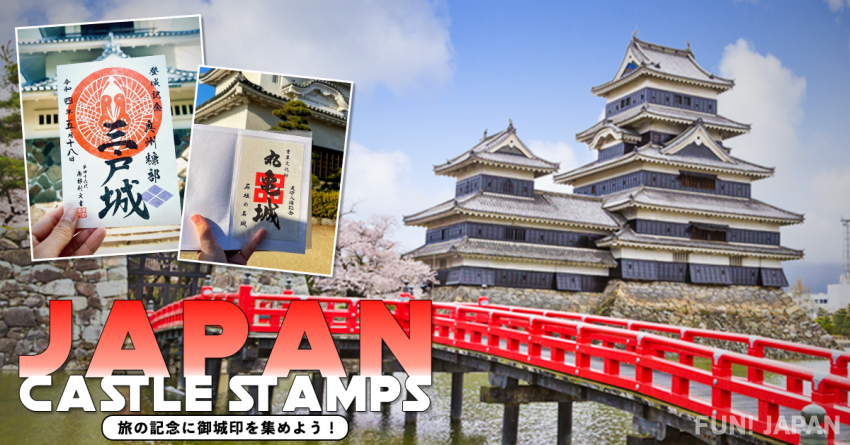 People tend to take some kind of "memento" home as a memory of their trip, whether they are concert and movie ticket stubs, museum admission tickets, or even railway commemorative tickets. Did you know that the admission ticket is not the only thing you can take home as a memento of your visit to a castle? Recently, "gojoin" (御城印 - castle stamps) has its popularity skyrocketed in Japan -  one of the souvenirs that you can take home with you when you visit a castle!

We have introduced Japanese castles many times through our FUN! JAPAN articles, but rather than just simply admiring them, collecting castle stamps as a proof or a commemoration of visiting the castle is now the most cutting-edge way to enjoy. If you like castles, the theme of your next trip should be "Castle Tour with Castle Stamp Collection"!
First of all: What is a Gojoin?
A "gojoin" is also known as "commemorative document of castle entry", "commemorative proof of castle entry'', and "certificate of castle ascending". It is a commemorative certificate of entering or ascending the castle, generally designed on Japanese paper washi (和紙) with the name of the castle written in ink and the castle lord's family crest stamped in red, and many of them are associated with the specific castle or region. Some are handwritten, but most are pre-printed.
Most gojoin or castle stamps are sold for around 300 yen, while some are priced at 500 yen or even 1,000 yen. Also, some are distributed free of charge at events. Since each castle has its own distribution location, such as inside the castle, nearby tourist information centers, archives and museums, it is recommended to check ahead once before going to the castle.

Gojoin are like the castle version of "goshuin" (*1) that you can get at temples and shrines. Since there are no difficult etiquettes or rules in order to get your hands on them, it might be better to think of them as souvenirs that you can easily buy like postcards.
*1 Goshuin (御朱印): A red stamp given as proof of visiting a shrine or temple.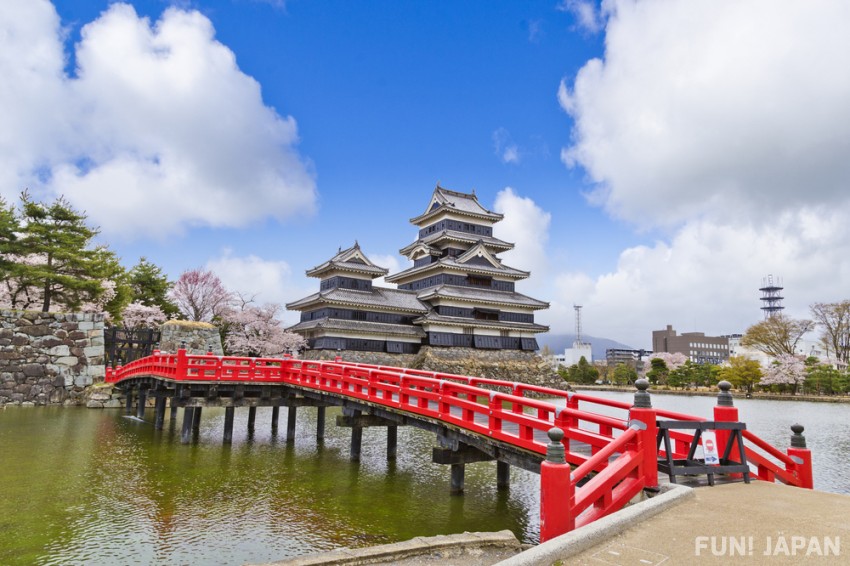 It is said that Matsumoto Castle in Nagano Prefecture was the first to make castle stamps known by the public. It is said to have originated from the "Castle Tower Visit Commemorative Vermillion Stamp" (天守閣登城記念朱印符) around 1991, but it is only in the last three to four years that the castle stamps have actually come to attract attention nationwide. Since around 2014, the number of castles issuing castle stamps has increased rapidly thanks to the goshuin stamps of shrines and temples that have become a hot topic in Japan, and the boom in castle tours due to the popularity of TV dramas about warlords of Sengoku.

What a work of art! Unique castle stamps that are worth collecting
As of 2020, castle stamps had been issued from more than 500 castles, but now the number is said to be over 1,000. From here, let's appreciate the wide variety of designs of castle stamps.

In general, a castle stamp usually has the following items.

Upper right: "Castle Ascending Memorial", "Castle Tower Ascending Memorial", "National Designated Historic Site", "Special Historic Site", "National Treasure", etc.,  the wording varies depending on the castle
Center: Castle name (in calligraphy / ink writing)
Bottom left: Date of the castle ascending
Background: Castle lord family crest (a crest used to identify individuals and relatives) and kao (花押 - flower stamp: signs or symbols written at the end of documents issued by persons such as Sengoku warlords)
There are also designs that adapt letters written by castle lords or handwritten characters copied from diaries. Comparing designs of each castle stamp could be a real thrill as well.
The castle stamp of Marugame Castle in Kagawa Prefecture (300 yen each) features the family crest, "Yotsume Yui" (四つ目結) crest, of Takakazu Kyogoku (京極高和) who is the last lord of the castle.
The castle stamp of Sannohe Castle in Aomori Prefecture (300 yen each) features a large design of the distinctive family crest of the Nambu clan, the clan from Kai Province (now Yamanashi Prefecture), which belongs to the Mukaizuru (向鶴紋 / Mukaizuru-mon - two cranes facing each other) crest.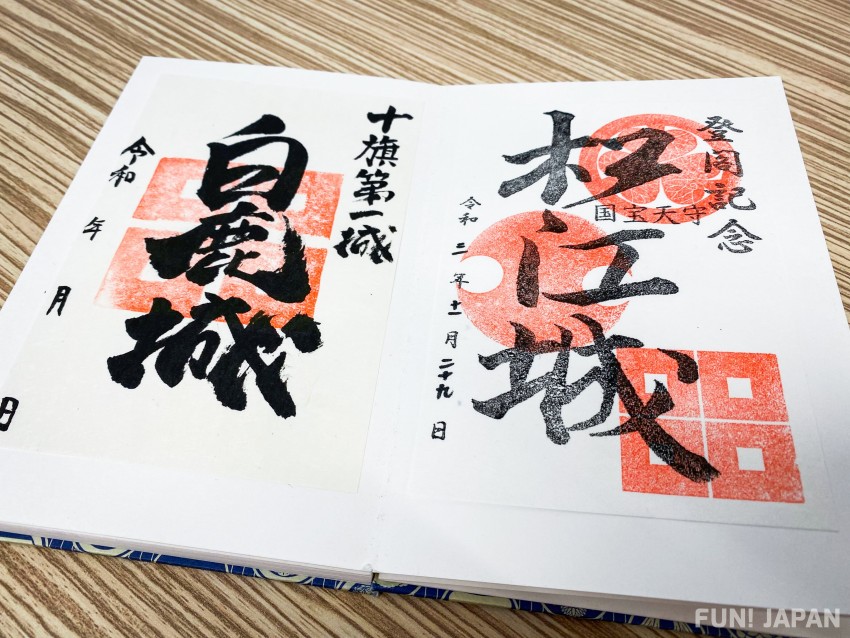 The washi Japanese paper used for printing gives a glimpse of the individuality of each castle. Some may use locally produced paper, whereas others may use paper colored after the lord of the castle. Expect each stamp has its own characteristic in terms of texture, sensation of the touch, and thickness.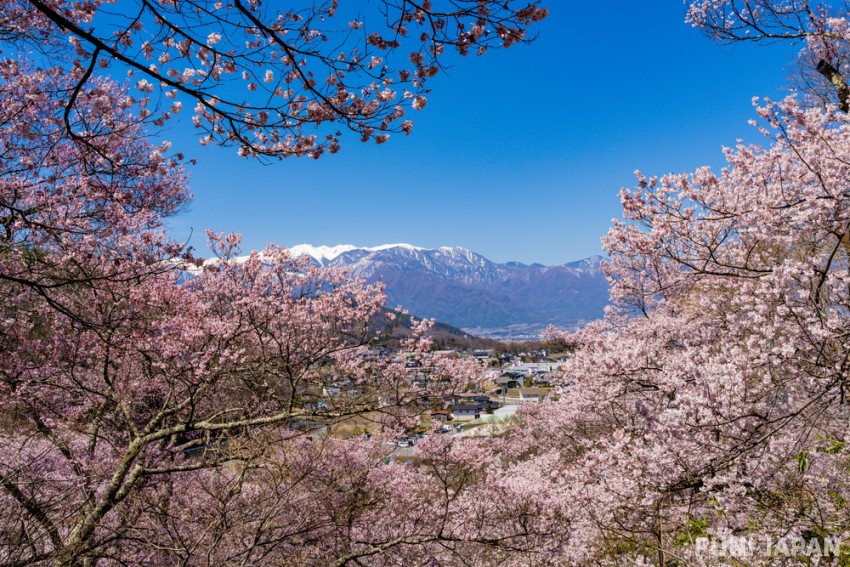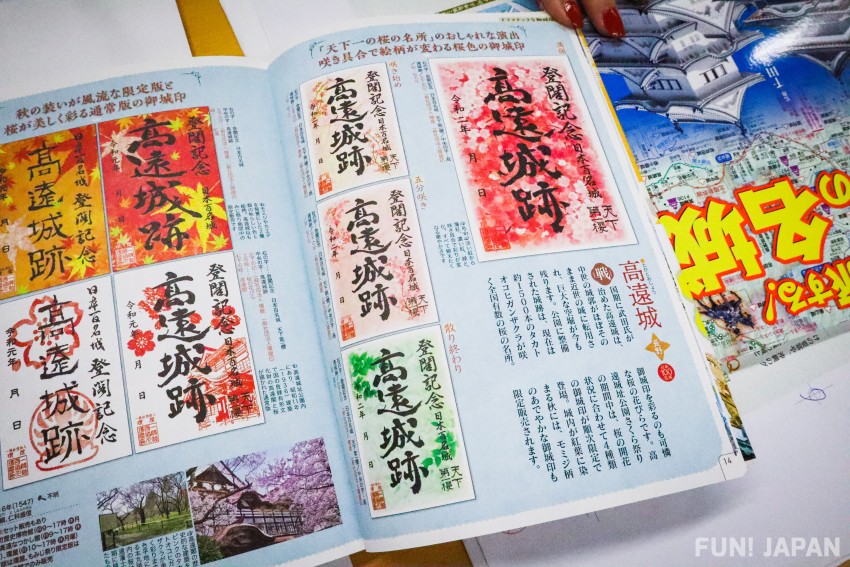 Moreover, it is not unusual for the stamp design of the same castle to change depending on the season or time of year.

Nagano Prefecture's Takato Castle (Takato Castle Ruins), which is famous as "the best cherry blossom viewing spot in the world", sells 4 types of cherry blossom-colored castle stamps according to the cherry blossom blooming states. The special feeling that can only be experienced when you visit the castle will ignite your collector's passion!
A castle stamp collection book helps store memories of your castle tour
Collectors should be careful about how to store them as the castle stamps are made of paper - that's when a "gojoin-cho" (御城印帳 - castle stamp collection book) comes in useful for keeping castle stamps. There are mainly two types of castle stamp collection books for organizing castle stamps; the "pocket type" and the "paste-in type". The former comes with a transparent storage pocket that can be taken out freely, just like photo album with clear sleeves, while the latter needs you to attach the castle stamps directly on the pages with glue.

In addition to being used for storage purposes, there are also castle stamp collection books designed with the characteristics of castles such as castle owners and castles as motifs, making them highly valuable as collections. The cherry blossom-designed castle stamp collection book sold at Hikone Castle in Shiga Prefecture in spring is one that surely tickles the hearts of young girls!

Castle stamps are hot in Japan right now!
With the rapid increase in the number of castles that sells castle stamps, a "castle stamp boom" is ongoing in Japan right now!

For example, the stamps sold by Himeji Castle in Hyogo Prefecture in conjunction with the "Special Winter Exhibition" have exceeded 10,000 stamps sold in just 10 days from the start of sales, and hundreds of people formed long lines in the morning to buy a castle stamp distributed at Odawara Castle in Kanagawa Prefecture - the popularity of castle stamps is still accelerating.
The proceeds of castle stamps are not only used for the management and maintenance of each castle, but in many cases they are used for various purposes as described below.
Humanitarian aid
In order to provide humanitarian aid to Ukraine, where Russia's military aggression continues, the Gunma Prefecture's Numata Tourism Association sold a special Numata Castle stamp (left) featuring the colors of the Ukrainian flag and the sunflower, the national flower, for 300 yen each. All proceeds were donated to the Embassy of Ukraine in Japan.



Volunteer activity support
All proceeds from the sales of the New Year's exclusive castle stamps released by Ono Castle in Aichi Prefecture in January 2022 were used as donations for volunteer activities such as the "free resident bus operation in the Aomi area" of the prefecture and the "weeding of Shiroyama Park".



Reconstruction assistance
Gujo Hachiman Castle in Gifu Prefecture and Karatsu Castle in Saga Prefecture donated a portion of the sales of castle stamps to support the reconstruction of

Kumamoto Castle in Kumamoto Prefecture

, which was damaged by the 2016 Kumamoto earthquake.



Here is a book recommended for those who want to know more about castle stamps!
By purchasing a castle stamp, you can learn about the history and background of the castle and easily support the castle at the same time. Best of all, it's cheap, starting at 300 yen per piece, making it perfect as a memento of your trip! On your next trip to Japan, how about going on a tour to many castles for collecting castle stamps? If any of you are collecting castle stamps, be sure to share them in the comments too.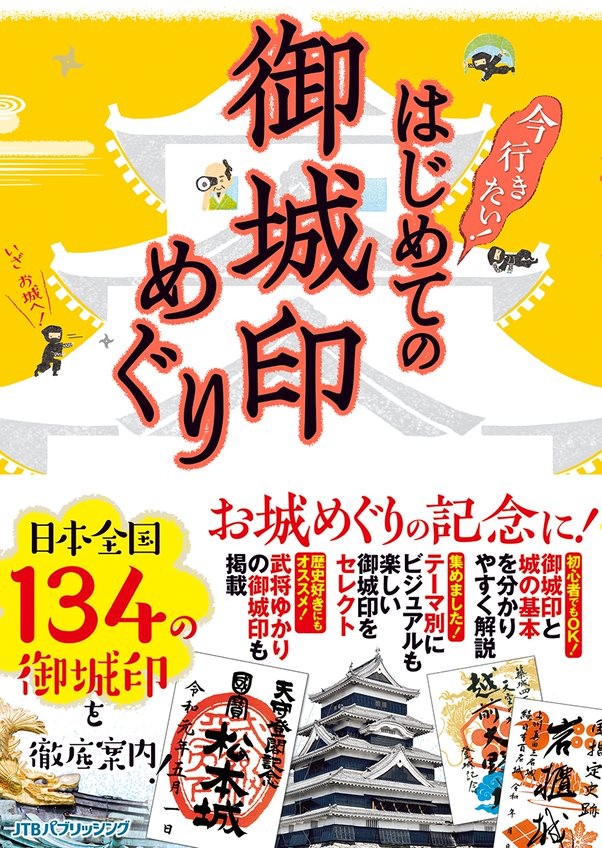 JTB Publishing, who cooperated with us for this data-gathering, has published a book that explains the basics of gojoin castle stamps in an easy-to-understand manner. If you want to collect castle stamps from now on, please take a look!

Hajimete no Goshuin Meguri (はじめての御城印めぐり)
Price: 1,430 yen (tax included)
Number of pages: 128
Product details: Amazon Japan
[Survey] Traveling to Japan