A Look at the Beautiful Stone Walls of Marugame Castle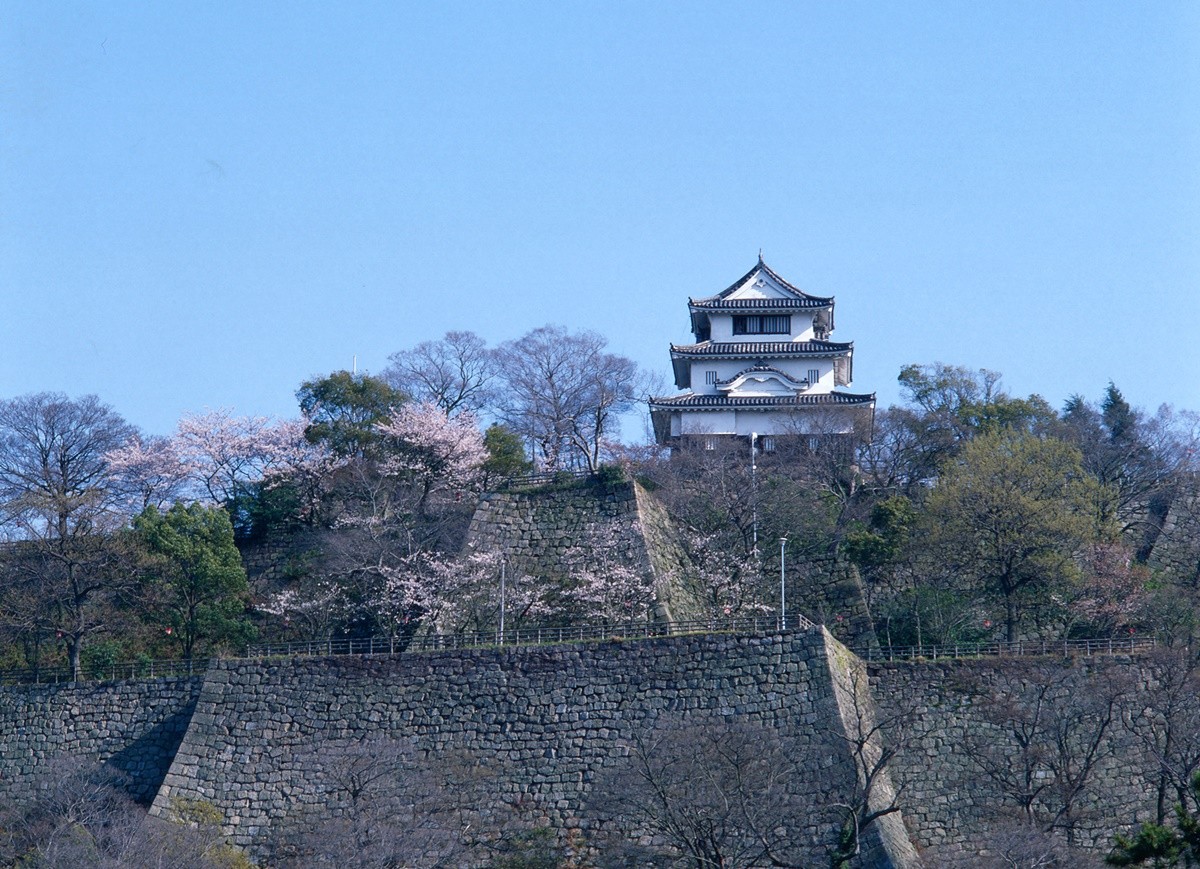 Marugame Castle, which dominates the city of the same name in Kagawa Prefecture, dates back 400 years. The magnificent stone walls extend from the inner moat to the keep tower, and are one of the biggest features of the castle. The wooden keep tower has three stories and is designated as an important cultural property. Do you want to learn more about this castle's beautiful historical architecture?
About Marugame Castle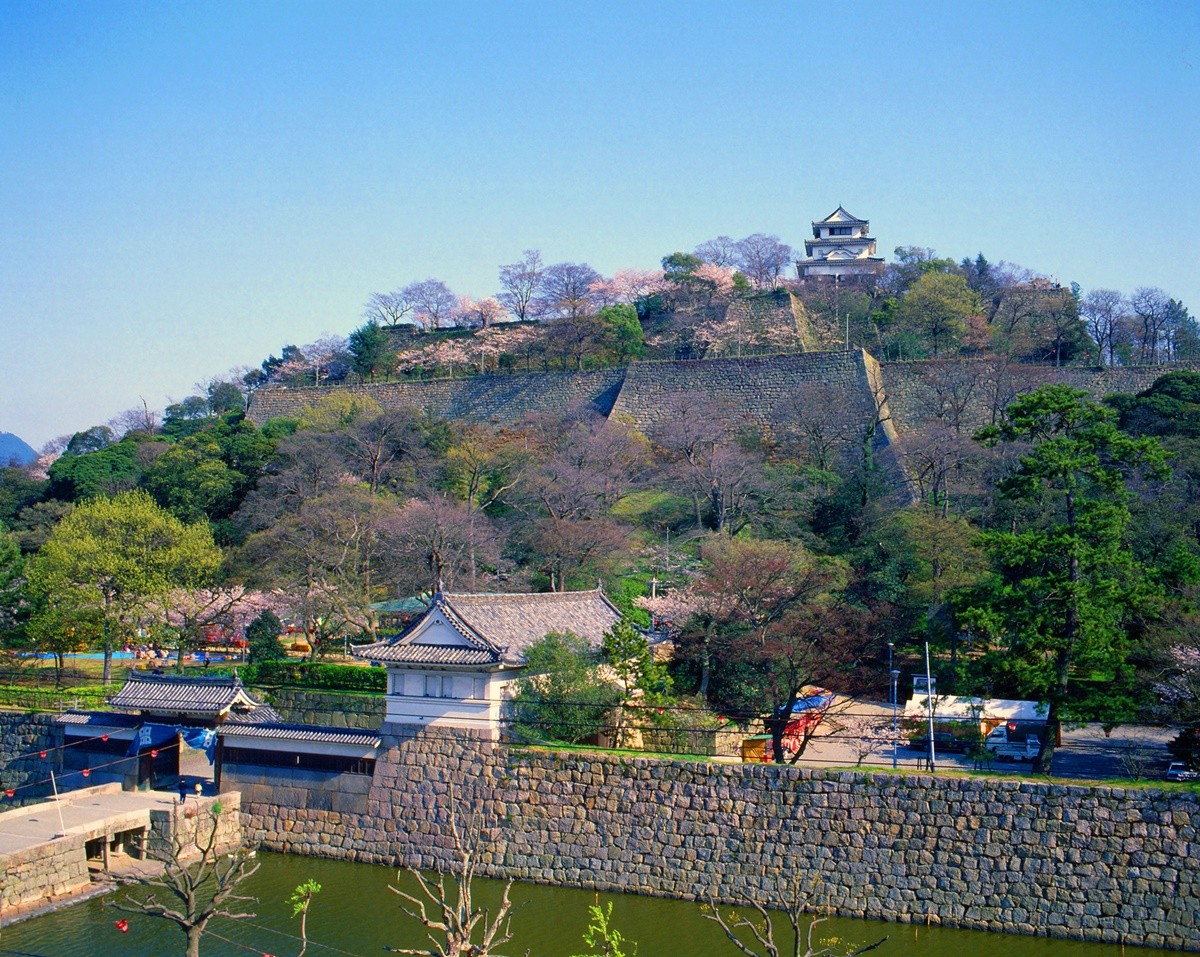 Marugame Castle sits atop Kameyama hill which rises 66m about the surrounding flat land, and it is also known as Kameyama Castle. It is famous throughout Japan for its splendid sloping "ougi no kobai" stone walls that resemble the shape of a folded fan. The wooden keep tower was built in 1660, and it is still well-preserved.  In spring, the castle grounds are blanketed in the pink of cherry blossoms. It is very popular with local residents as a spot to enjoy flowers and to have a relaxing walk. 

Highlights of Marugame Castle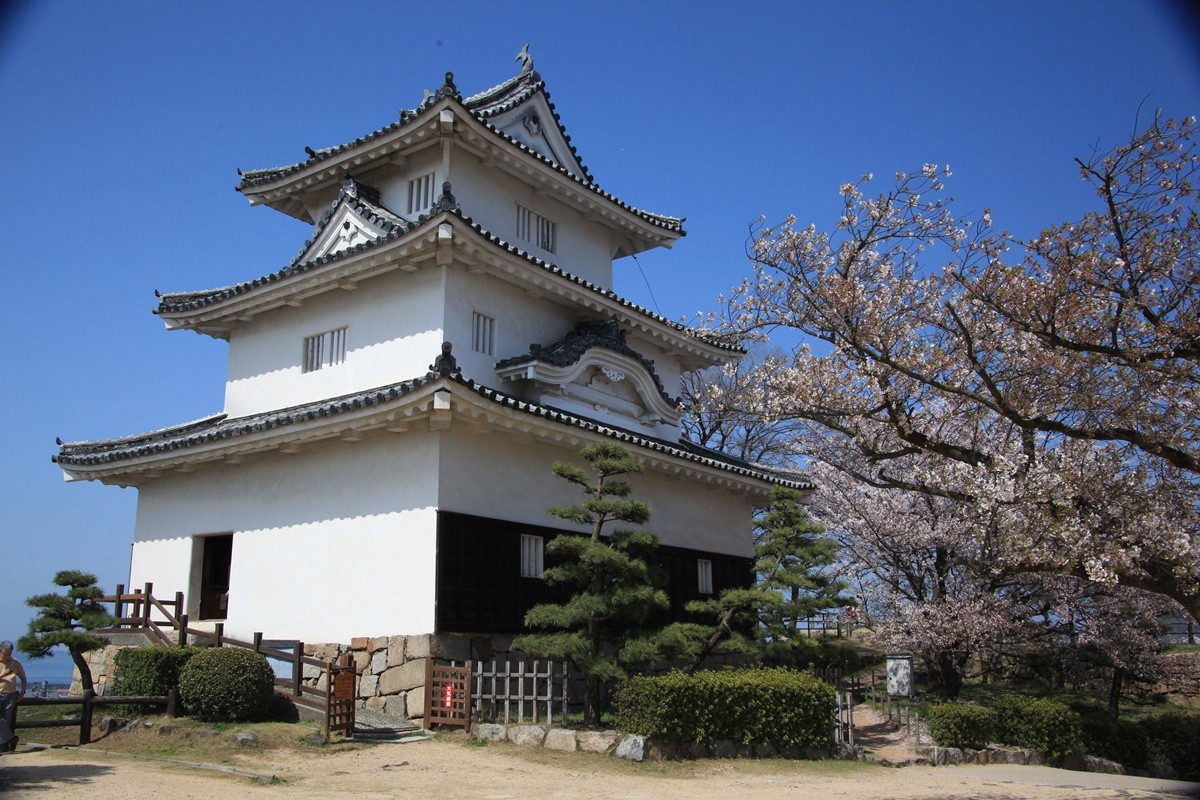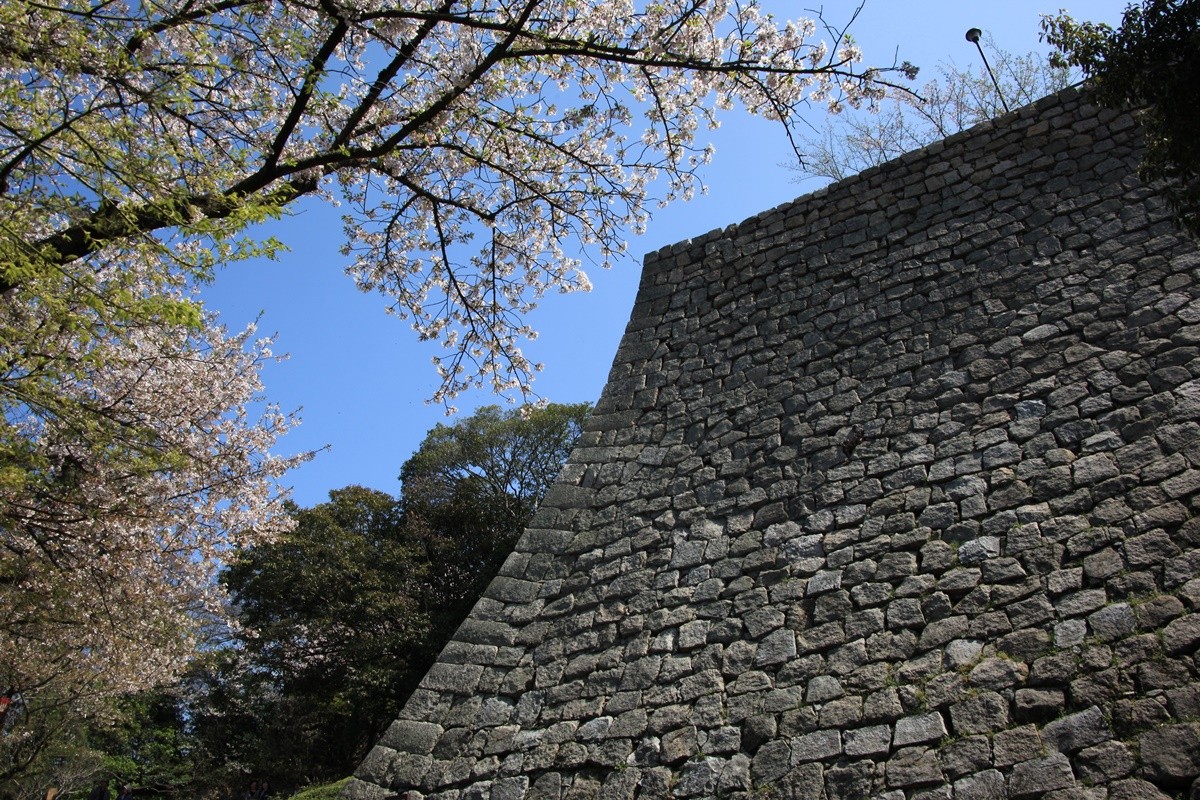 The highlight of the castle is its beautiful 400-year-old historical remains. The wooden keep tower is about 15 meters high and is one of only 12 "original" castle keeps in the country. It has a "yagura mon" (two-story tower-style) gate as its main gate that is constructed of magnificent pillars and beams and served a defensive purpose in days of old. The castle is open to visitors. The stone wall of the Sannomaru north side is the highest at over 20 meters. The corners of the fortress wall are made by piles of rectangular stones with the longer side of one at right angles to the one above and below for added strength. This is called "sangidumi" in Japanese, and it results in the wall's beautiful curving shape.

Useful Information about Marugame Castle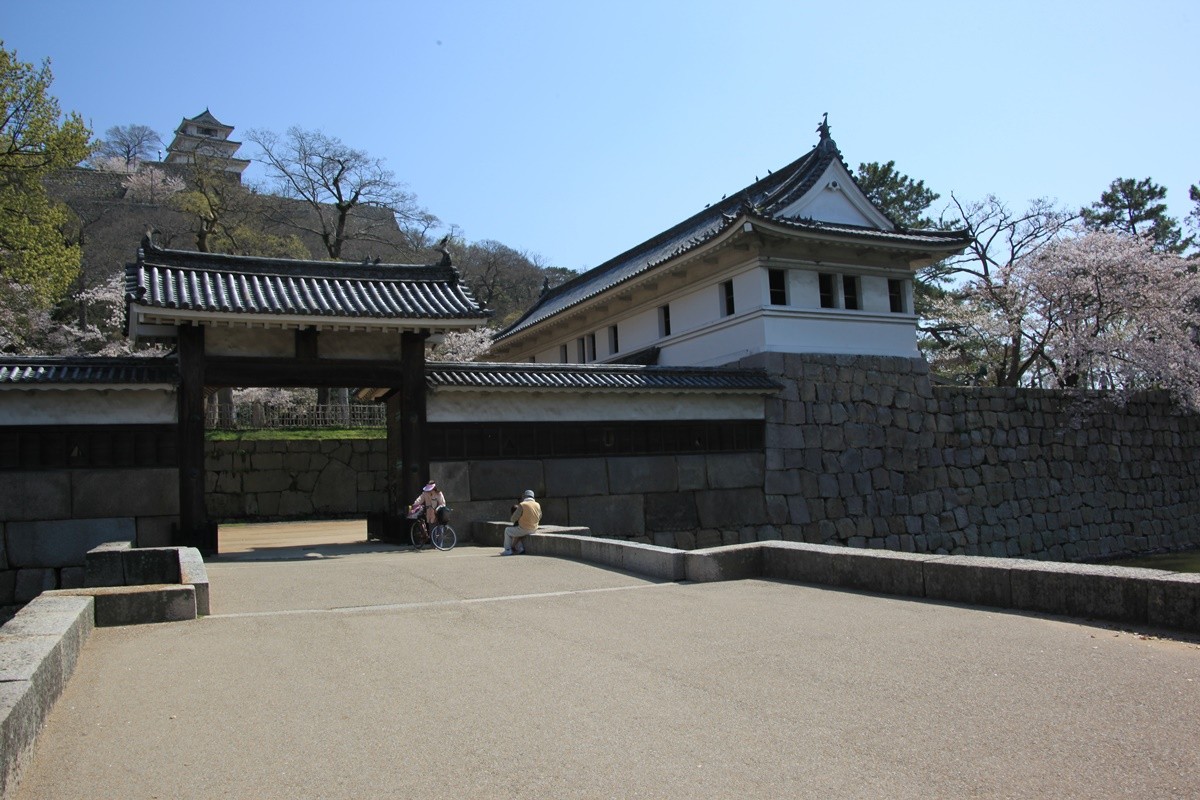 Marugame Castle Keep Tower

The keep tower is open from 9 am – 4:30 pm (last admission at 4 pm). Admission is 200 yen for adults, 100 yen for children (elementary school / middle school pupils). It is open throughout the year (occasional temporary closure).
The Ote Gate
The gate is open from 9 am – 4 pm (closed in the event of rain). Admission free.
Access to Marugame Castle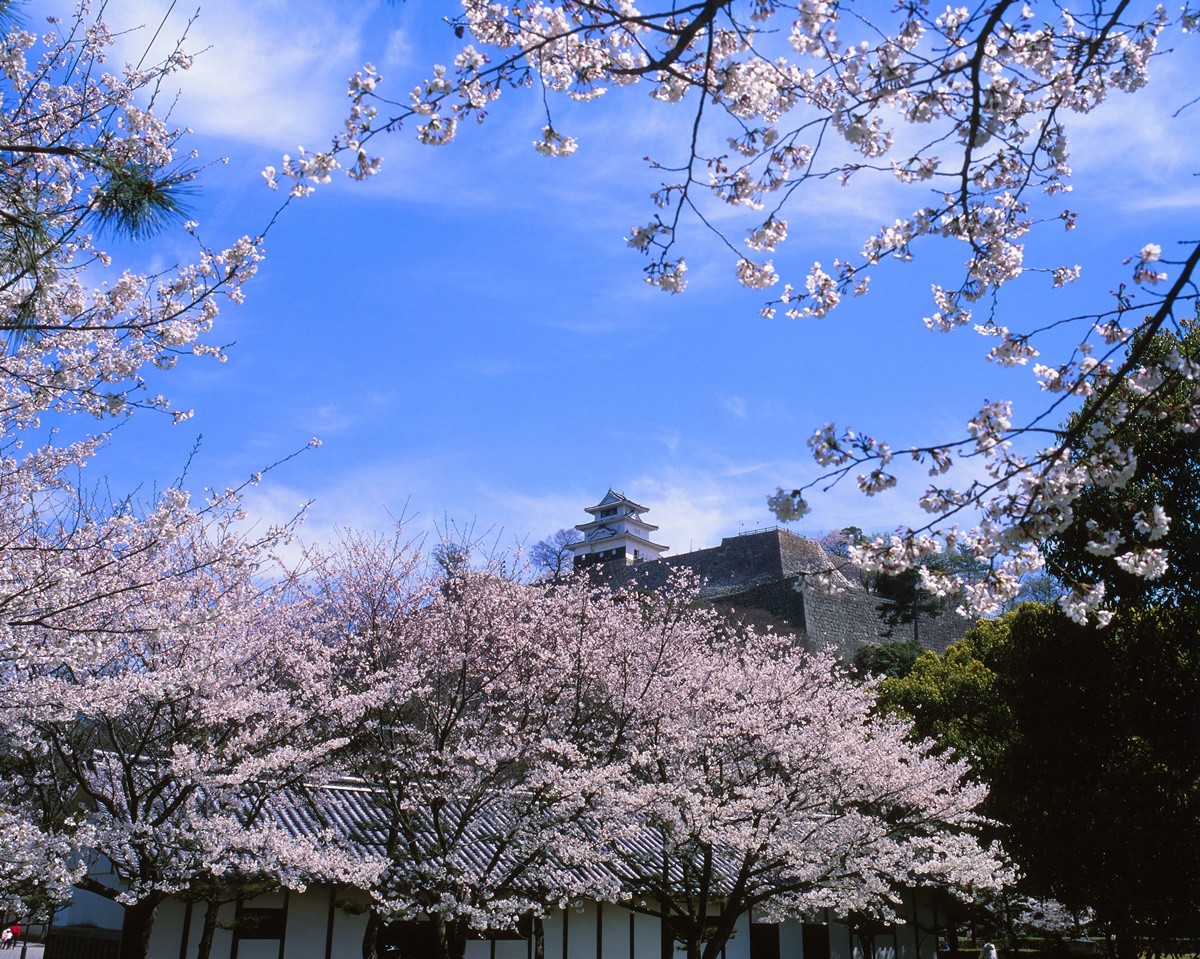 To get to Marugame Castle from Tokyo, fly from Haneda Airport to Takamatsu Airport (approx. 1hr 20min). Then take an airport limousine bus to JR Marugame station (approx. 1hr 15min), and walk for 10 mins.

Information

Name:Marugame Castle / 丸亀城
Adrdess:Ichiban-cho, Marugame-shi, Kagawa Prefecture, Japan
Access:Haneda Airport 🡪 [plane] approx. 1 hr 20min 🡪 Takamatsu Airport 🡪 [airport limousine bus] approx. 1hr 15mins 🡪 JT Marugame station… 10 mins walk
Wi-Fi: Available
Language: Japanese only
Admission:by ticket, 200 yen, 100 yen (0900-1630)
Credit cards:No Credit cards accepted
[Survey] Traveling to Japan
Recommend