Let's Visit the Historical Wooden Building and World Heritage Site: Himeji Castle
"Himeji Castle" in Hyogo Prefecture's Himeji City is registered as a World Heritage Site, with historic wooden buildings attracting attention from all over the world, and many tourists visiting each year. With large renovation work ending in recent years, it is a spectacular sightseeing spot where you can see the beautiful white external appearance, and the castle tower on the inside.  Himeji Castle attracts many castle fans, and is highly recommended.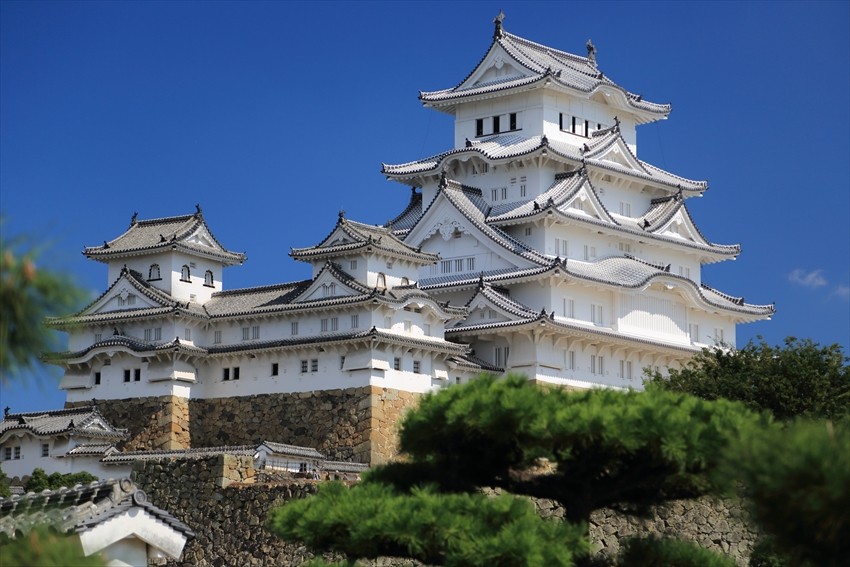 Highlights of Himeji Castle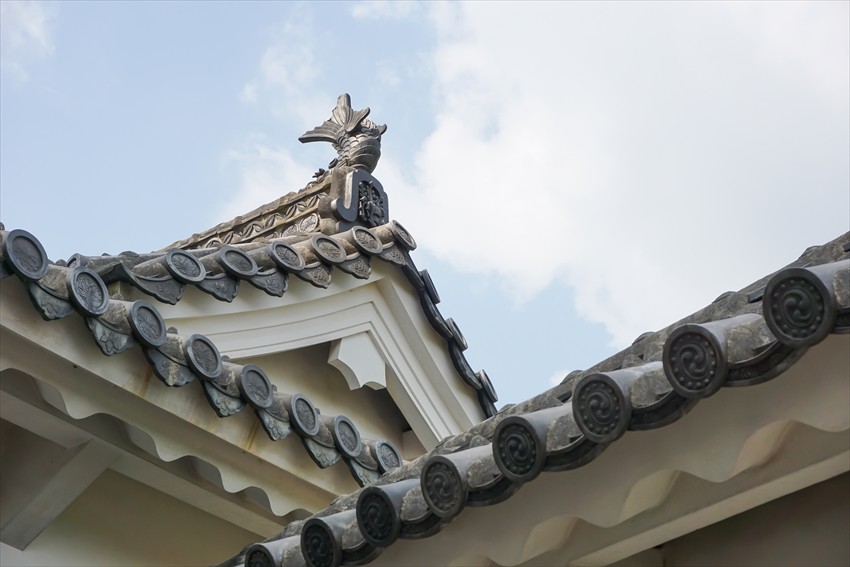 The site of Himeji Castle is very large, with part of it being a park where you can enter for free. The area centered around the castle tower requires an admission fee. As you climb up the slope from the entrance, there are several gates. With each having its own charm, the profound gates are definitely worth seeing. Besides the gate, there are many scaffolds and stone walls set up to defend against enemy invaders. With everything having such high historical value, you can enjoy carefully seeing the scenery within the castle. In addition to seeing it from the outside, you can enter buildings such as the castle tower and the western citadel (Nishi no Maru) within Himeji Castle. 

The main attraction is the inside of castle tower. Within the castle tower, there are valuable exhibitions related to Himeji Castle. You can also climb to the top of the large keep (O-tenshu) situated above the castle tower. Serving as an observatory, you can see the city of Himeji from the large keep, so it is highly recommonded. In addition to this, the western citadel is a large Japanese garden located on the west side of the castle. Not only are there defenses within the castle, but there are also defenses in the building of the western citadel to protect the castle on all fronts. You can enjoy various interesting exhibitions as well as well-designed areas within the building here. 

History of Himeji Castle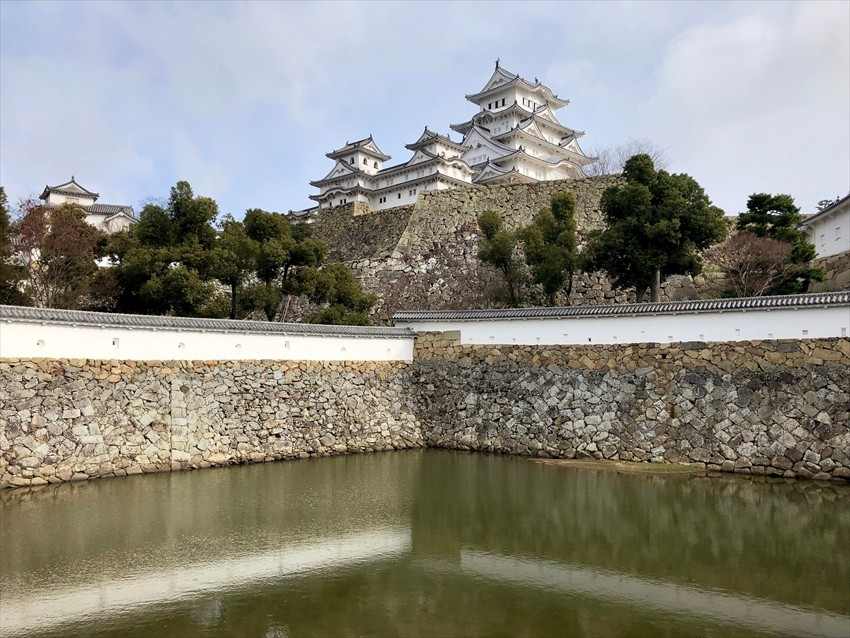 Himeji Castle's castle tower (Tenshu) and scaffold (Yagura) were built by stacking stone walls on a small hill in a flat area centered between Himeyama and Sagiyama at an altitude of about 46 m. It is structured in a way that encloses the outer periphery with a moat and a wall, including "Tenshu" and Sagiyama's "Nishinomaru" (western citadel), built on Himeyama, as well as the castle town. The whole scenery, with the beautiful white walls of Himeji Castle, is often compared with the egret spreading its wings, and has earned the nickname of "Hakurojo" or "White Heron Castle". 

The Start of Himeji Castle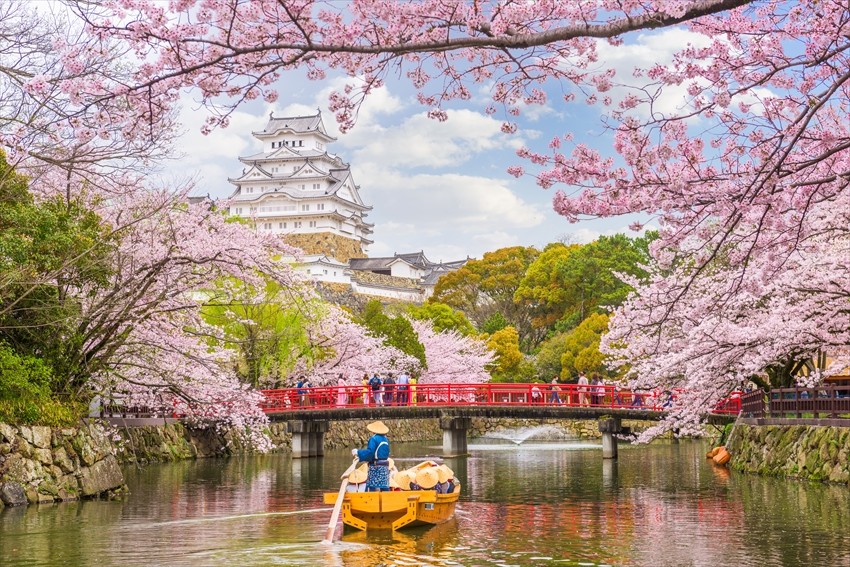 It is said that Akamatsu Sadanori built a small castle on Himeyama in 1346, and then, as successive castle owners renovated and repaired, Himeji Castle's appearance changed as time went on. Himeji Castle in its present form was built in 1609 by the 4th generation castle owner Terumasa Ikeda. Later, in 1618, Nishinomaru was expanded to almost what it is today. In the air raid of Himeji in 1945, the castle town was burned down, but Himeji Castle miraculously survived. Restoration work was carried out frequently after the war ended, and large-scale restoration work begun from the 400th year since the castle had been built. Parts such as the castle towers of Himeji Castle are a national treasure, and neighboring buildings are designated as important cultural assets. Finally, in 1993, Himeji Castle was registered as a UNESCO World Heritage Site.  

Spot information
Spot name:  Himeji Castle

Street Address:  68 Honmachi, Himeji-shi, Hyōgo Prefecture
Access:  Get on Shinki bus from JR Himeji Station north exit, get off at Otemon-mae, approx. 5 min. walk / 20 minute walk from Himeji Station,  Sanyo Himeji Station
Himeji Castle from Kyoto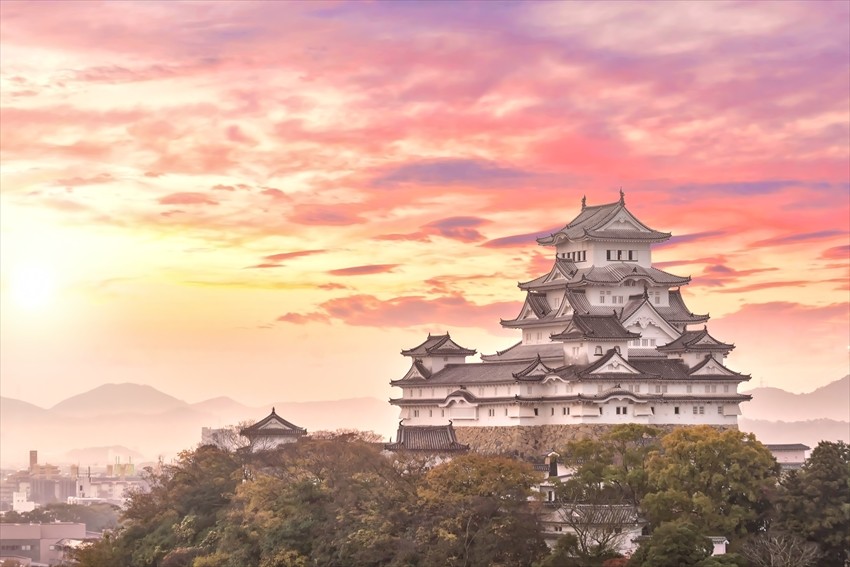 It takes about 44 minutes by Shinkansen from Kyoto to Himeji Castle, and about 1 hour and 38 minutes without transfers using JR. Shinkansen is faster, but JR is cheaper. Accessibility from Kyoto Station is good so it is possible to sight-see Himeji Castle on a day trip. 

Himeji Castle from Osaka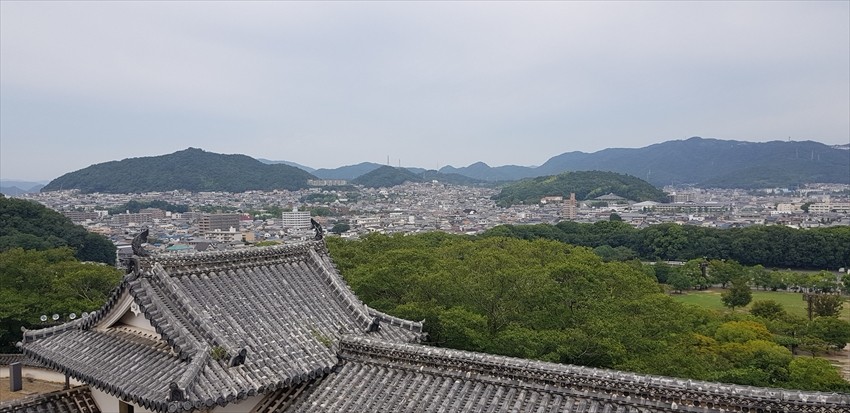 It takes about 1 hour and 5 minutes from Osaka station to get to Himeji station with JR. For Shinkansen, you will need to travel from Osaka station to Shin-Osaka station, and from there, it takes about 50 minutes. Although you can go by bullet train, travel time going by the conventional JR line isn't that much different, so JR would be fine in this case. Access from Osaka is very good, so you can do plenty of sightseeing before closing time of Himeji Castle.   

[Survey] Traveling to Japan
Recommend