【2023 Version】Must-see before traveling to Japan! List of national holidays and long holidays in Japan
According to the "Act on National Holidays" enacted by the Japanese government, 16 days a year are considered "national holidays" or "public holidays" (hereinafter referred to as "holidays") in Japan. Restaurants and tourist facilities may be closed, and popular sightseeing spots can be crowded on holidays, so it is recommended to check the holidays in Japan before departure to avoid any impact on your trip to Japan.
How are Japanese holidays defined?
The national holiday system currently in effect in Japan is based on the "Act on National Holidays" (hereinafter referred to as the "Holiday Act") enacted in 1948. Article 3 stipulates that "national holidays are non-working days". Companies and schools are closed so that people can spend a day worthy of celebration (祝日 / Kyujitsu - the kanjis are from 祝う / i-wa-u 'celebrate' and 日 / hi 'day' in Japanese language).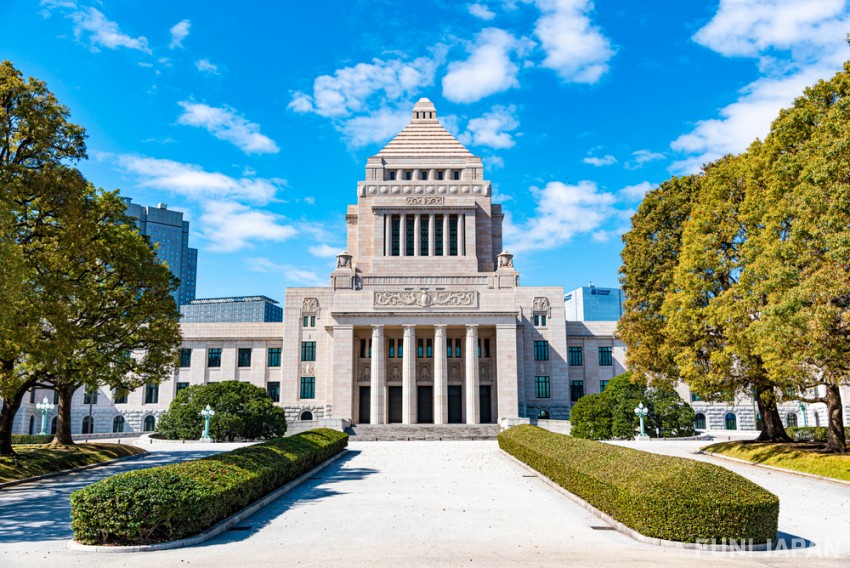 National holidays were determined by the Diet. Initially there were only 9 days a year, but later, "National Foundation Day", "Respect for the Aged Day", etc. were additionally enacted, making it the current 16 days in total.

List of holidays in Japan (by date)
Below are the explanations of each Japanese holiday. Each of the 16 holidays has a different history and meaning. Some have fixed dates, such as New Year's Day and Showa Day, while some dates change every year, such as "Coming of Age Day" and "Ocean Day".

According to the Holiday Act, if a national holiday falls on a Sunday, the following Monday will be the holiday. As a result, three consecutive holidays increase, and tourism can be expected to revitalize the economy. In addition, there is also a provision that any single weekday sandwiched between national holidays are also a holiday.
New Year's Day: 1st of January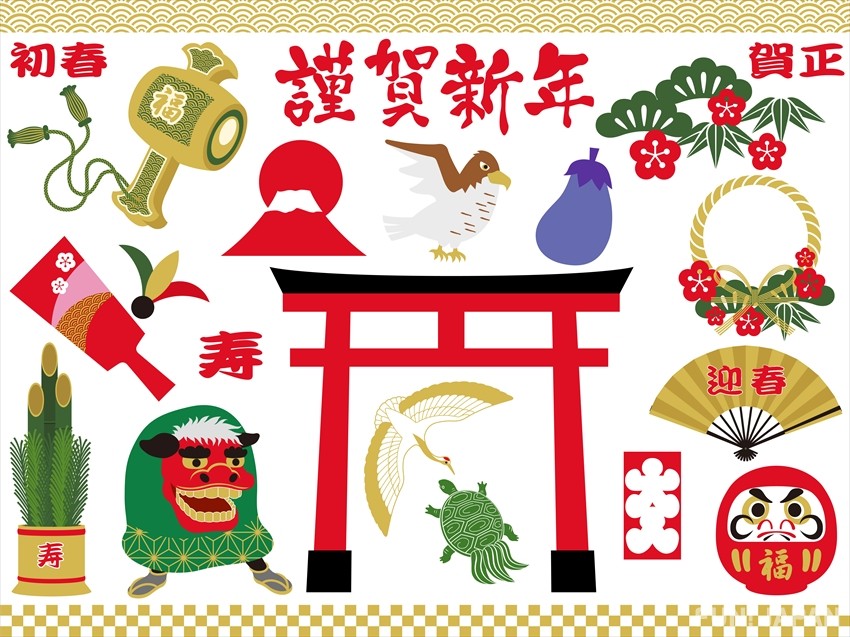 The first holiday of each year to celebrate the beginning of the year. There are various ways to spend time, such as watching the "first sunrise of the year" or going out to "hatsumode" (first visit to temple/shrine of the year). In addition, "fukubukuro" and "first sale" (hatsu-uri) are Japanese culture unique to this day.

Coming of Age Day: Second Monday of January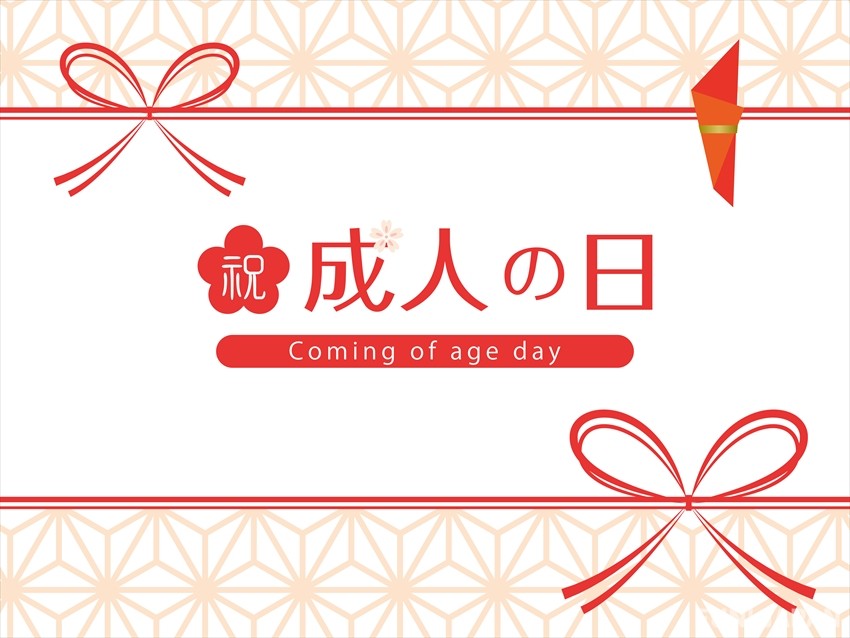 A holiday to celebrate the new beginning of young people who will reach adulthood (*1) that year. In each local government, the "coming-of-age ceremony" (twenty-year-old gathering) for those who will become adults in the year is held on or around this day. At the coming-of-age ceremony, many men wear hakama and suits, and women wear brightly colored furisode.

*1: From April 1, 2022, the age of adulthood in Japan has been lowered from 20 to 18, but since the age at which people attend the coming-of-age ceremony is not a legal regulation, for many local governments, the target age of participants is still set to 20 years old.
National Foundation Day: 11th February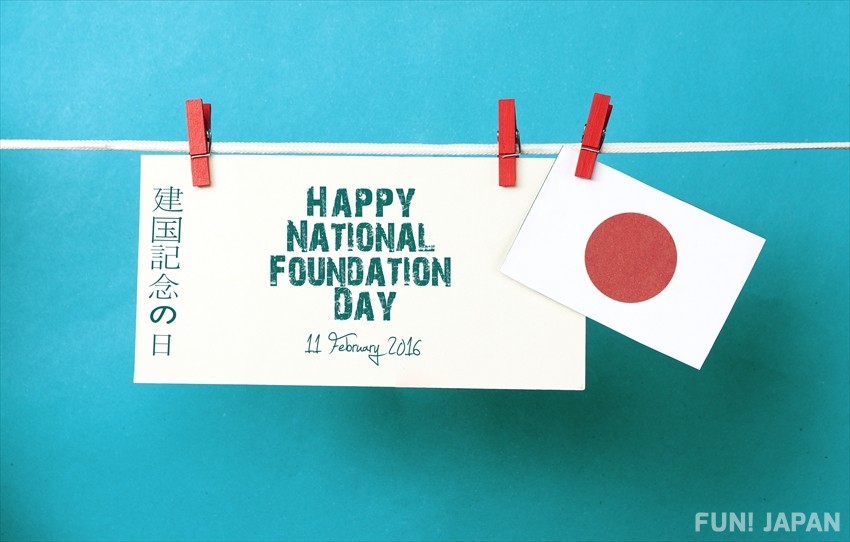 A day to celebrate the founding of Japan based on February 11th - the day when the first emperor, Emperor Jimmu, was enthroned. Celebration events are held all over Japan on this day. Among them, the "celebration parade" marching band with Tokyo's Meiji Jingu as the final stop is a must-see!

Emperor's Birthday: 23rd February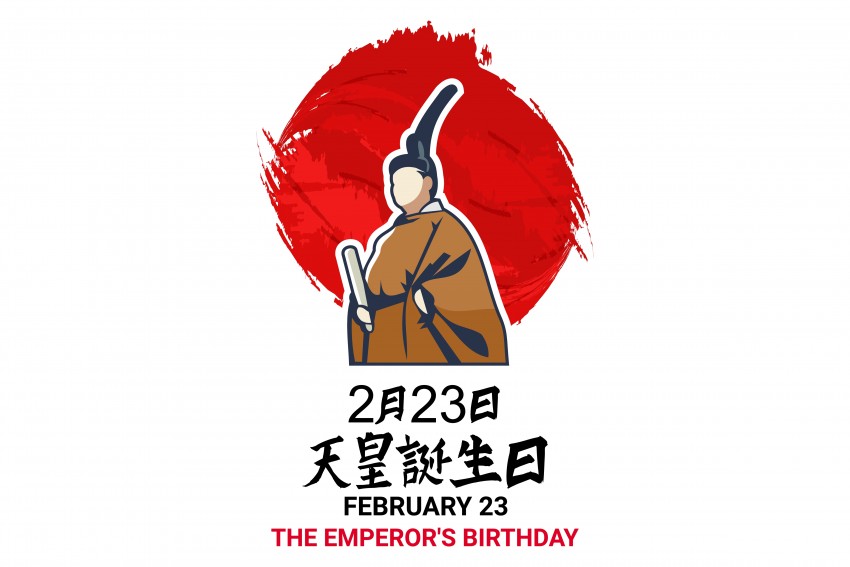 A day to celebrate the Emperor's birthday. From 2020, the Emperor's birthday was changed to February 23 to match the birthday of Emperor Reiwa "Naruhito". On the other hand, Emperor Meiji's birthday is now 'Culture Day' (November 3), and Emperor Showa's birthday is 'Showa Day' (April 29). Emperor Heisei's birthday (December 23rd) is not yet a public holiday, but maybe one day it will be enacted as a new holiday too?

Vernal Equinox Day: 20th or 21st of March (depending on the year)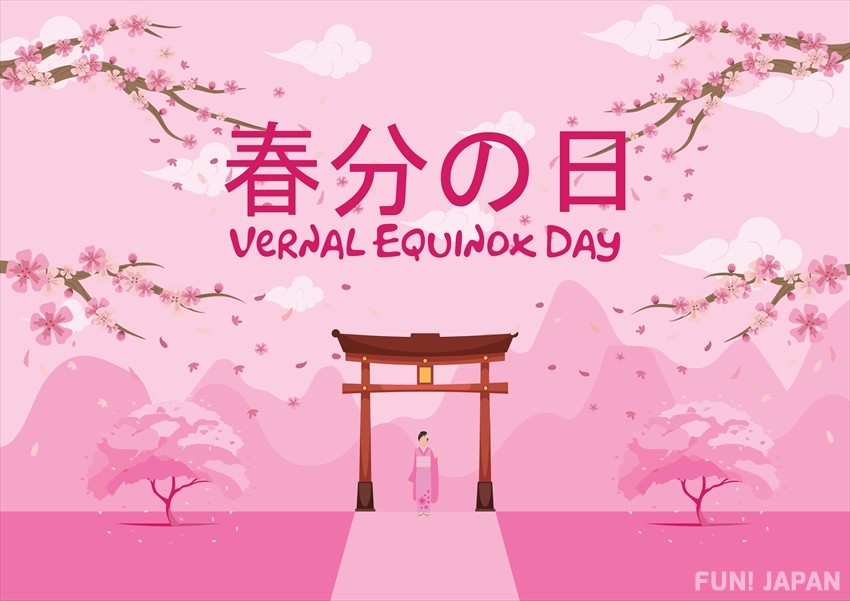 It is the day that marks the turning point of the season, when the length of day and night are almost equal. It is also considered to be the beginning of spring when the days become longer and longer after this day. The culture of visiting graves and cleaning Buddhist altars for a total of seven days, including the Vernal Equinox Day and the three days before and after it, has long taken root (known as 'haru no ohigan'). 
Instead of being stipulates a specific date by the law, the vernal equinox day of the following year is fixed according to the calendar guidelines announced by the National Astronomical Observatory of Japan in February every year.

Showa Day: 29th April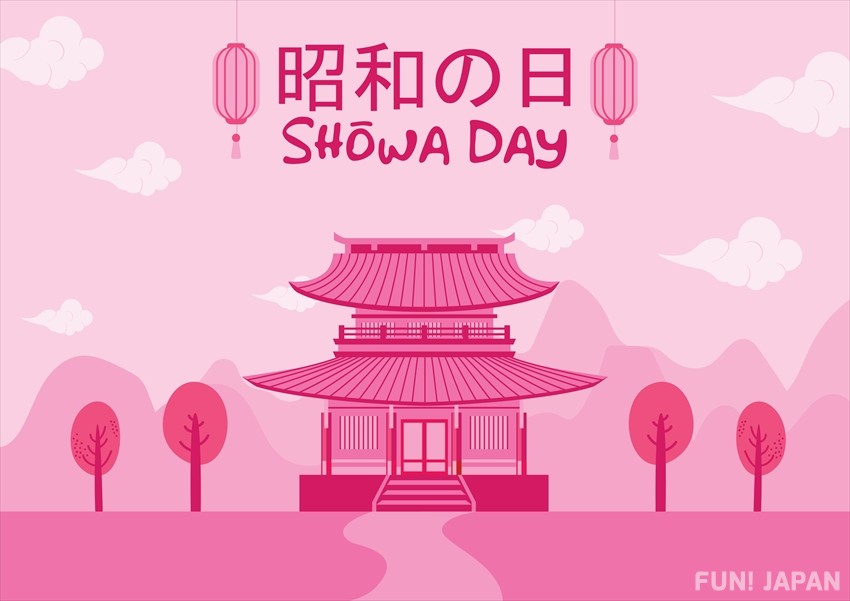 During the Showa era (1926-1989), the Emperor's birthday was celebrated by the public, thus April 29th, the birthday of Emperor Showa, was established as 'Showa Day'. It is also known as the first day of Golden Week, a series of long spring holidays that run from the end of April to the beginning of May.

Constitution Memorial Day: 3rd May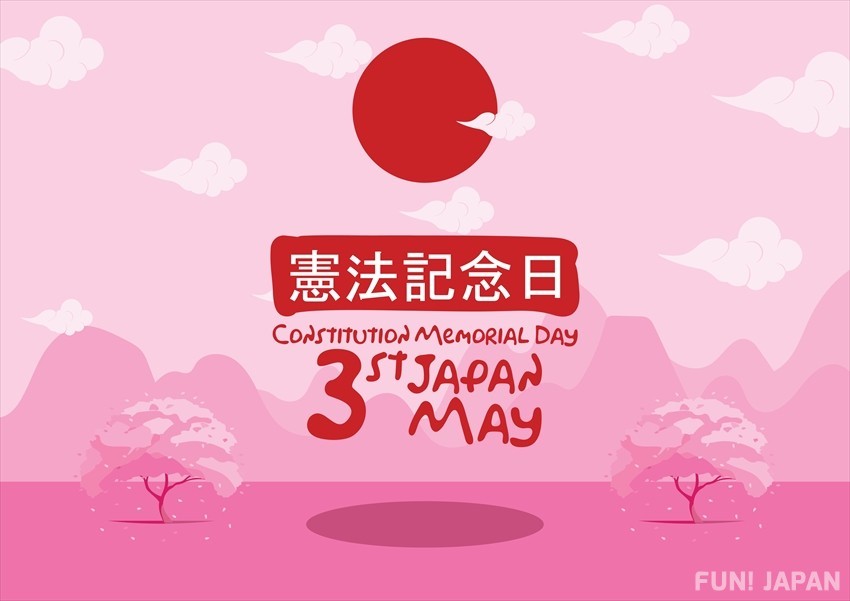 A national holiday that commemorates the enforcement of the Constitution of Japan, which was established at the time of establishment of the national holiday. From the end of April to the beginning of May, there are a lot of national holidays collectively called "Golden Week", including Constitution Memorial Day as a part of it.

Greenery Day: 4th May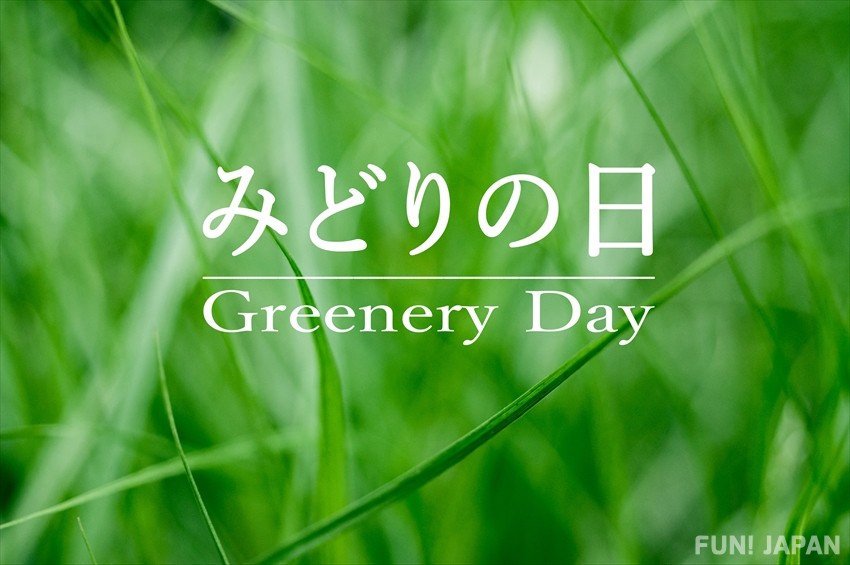 A national holiday with the meaning of being a day to cherish nature and greenery. On this day, many facilities, including Shinjuku Gyoen (Tokyo), Ueno Zoological Gardens (Tokyo), and Fukuoka Zoo & Botanical Garden (Fukuoka), will be free to enter. Greenery Day was enacted on April 29th until 2007 after the death of Emperor Showa, but now it is relocated to May 4th.

Children's Day: 5th May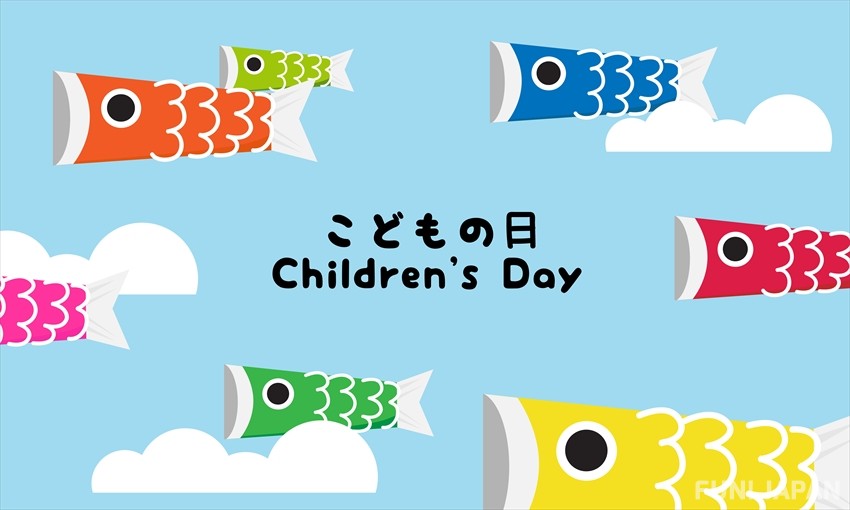 A national holiday in the Tango no Sekku (端午の節句) whose purpose is to "pray for the happiness of children and give thanks to mothers". In addition to holding many events that children can enjoy, there are also many facilities that offer free admission discounts for elementary and junior high school students.

Ocean Day: Third Monday of July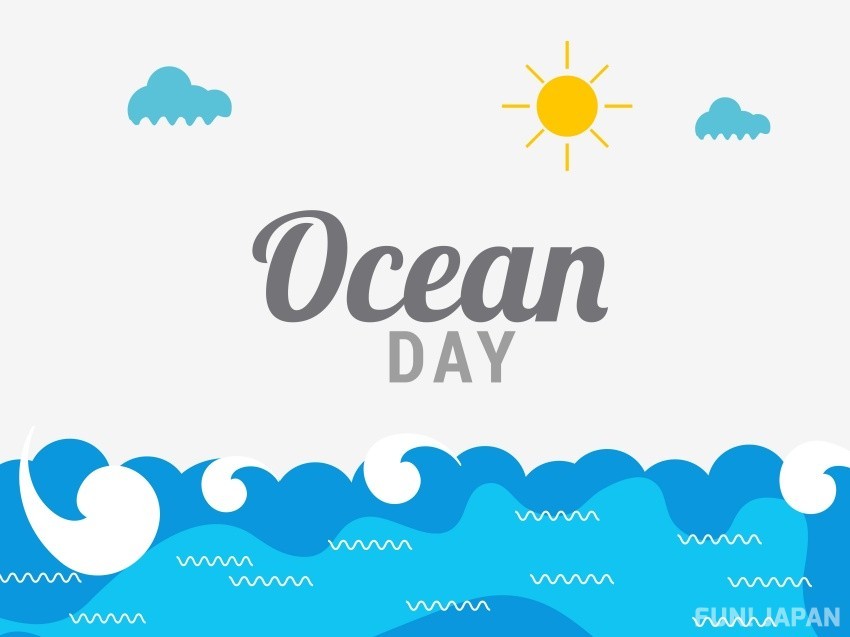 The purpose of this holiday is to appreciate the blessings of the sea that surrounds Japan. In honor of "Ocean Day", many aquariums offer free admission or discounts, while many free sightseeing boat rides are held on this day.

Mountain Day: 11th August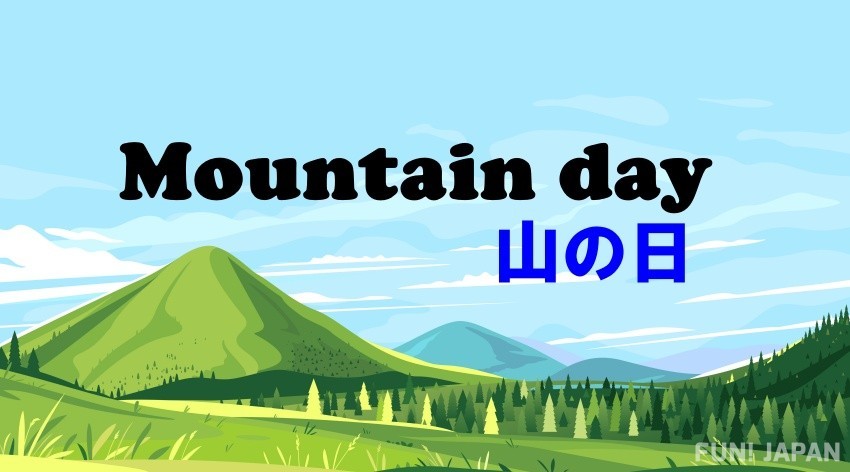 Since most of Japan's land is mountains, this national holiday was enacted in 2016 with the aim of "getting an opportunity to become familiar with the mountains and appreciate their blessings." It was the 16th public holiday and the newest public holiday as of October 2022. Events in the mountains that even beginners can easily participate in will be held all over the country.

Respect for the Aged Day: Third Monday of September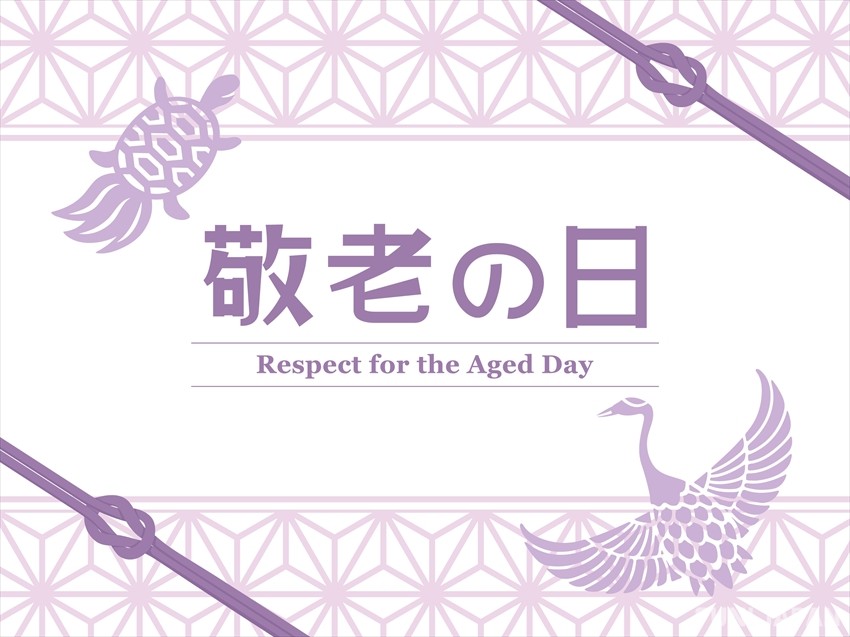 A national holiday to appreciate the elderly who have contributed to society for many years. Every year, centenarians are presented with a congratulatory letter and a commemorative gift from the Prime Minister. There are sento and public baths hat will offer free bathing services. Some local governments even hand out osekihan with a letter.

Autumnal Equinox Day: 22nd or 23rd of September (depending on the year)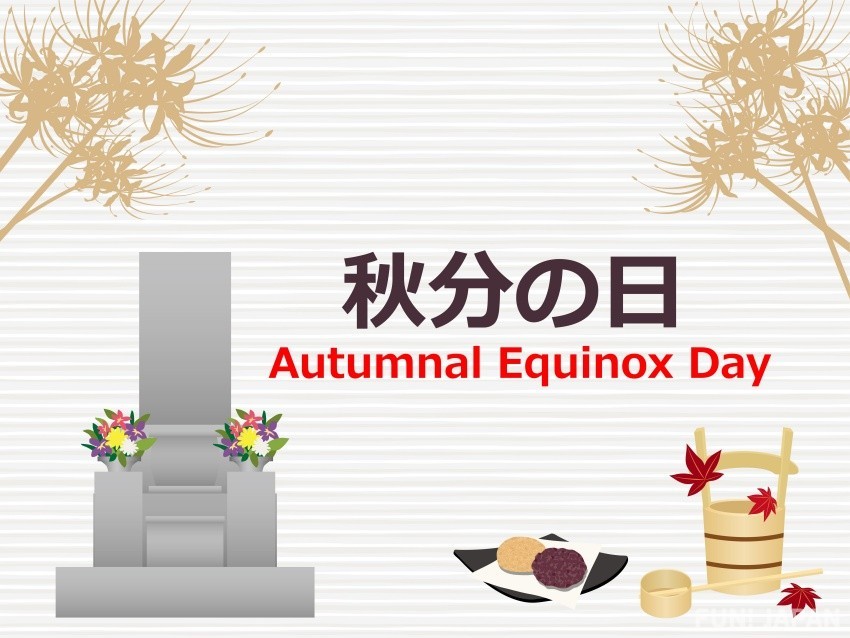 Like 'Vernal Equinox Day', it is a public holiday that marks the turning point of the seasons. Many Japanese people visit the graves of their ancestors because it falls on the autumn equinoctial week (aki no ohigan). Depending on the year, it may be a series of long holidays together with "Respect for the Aged Day" and Saturdays and Sundays, in which case this period is called "Silver Week".

Sports Day: Second Monday of October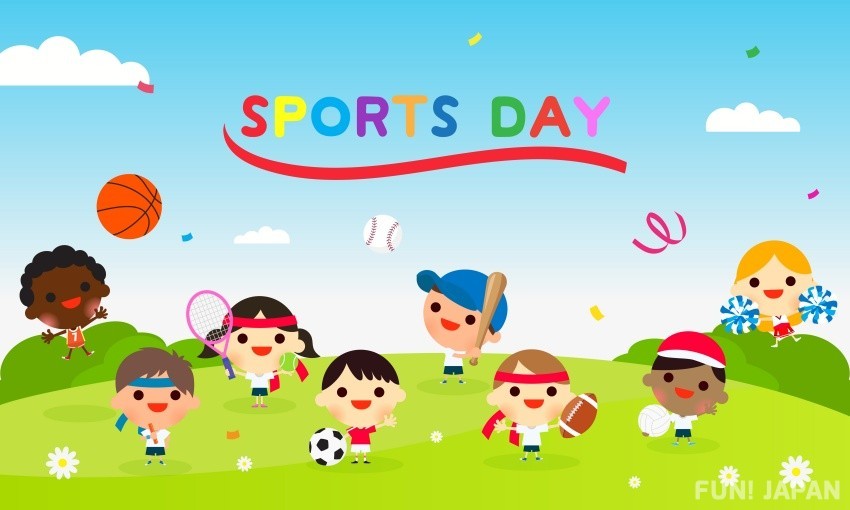 As the name suggests, it is a holiday that focuses on "enjoying sports". Originally named "Health and Sports Day", it was established in 1966 to commemorate the 1964 Tokyo Olympics.

There are sports centers with discounted or free usage fees, as well as sports experience events held in various places, so let's enjoy events related to "Sports Day".
Only in 2020 and 2021, holiday shuffles for "Ocean Day", "Sports Day" and "Mountain Day" were carried out in conjunction with the opening and closing ceremonies of the Tokyo Olympic and Paralympic Games.
Culture Day: 3rd November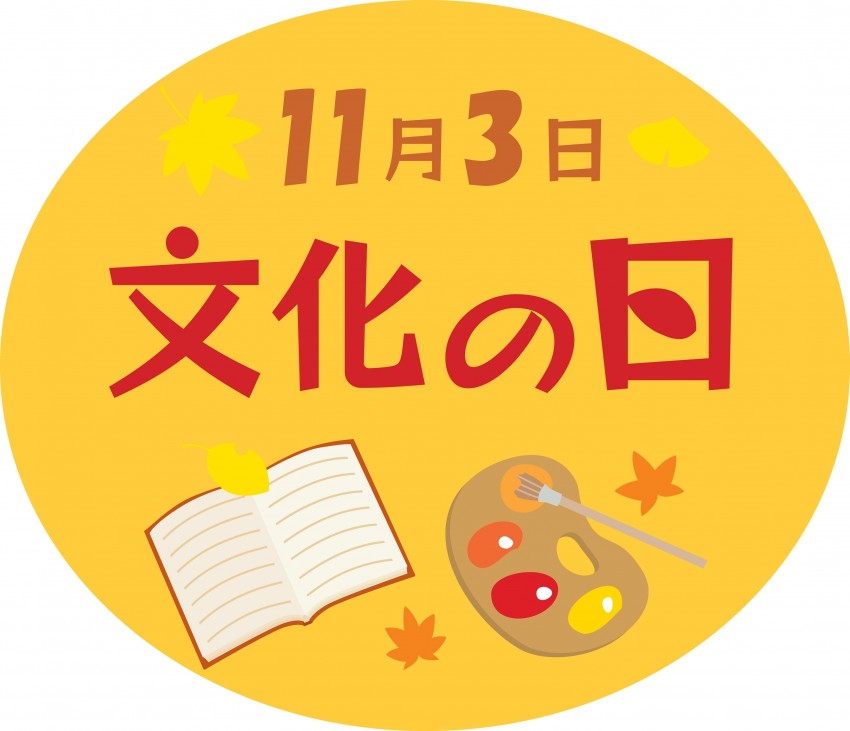 It is the birthday of Emperor Meiji "Mutsuhito", and also the day when the Constitution of Japan, whose basic principles are sovereignty of the people, renunciation of war, and basic human rights, was promulgated. It was named "Culture Day" in the sense of promoting peace and promoting culture. On this day, various art galleries and museums across the country are open to the public for free.

Labour Thanksgiving Day: 23rd of November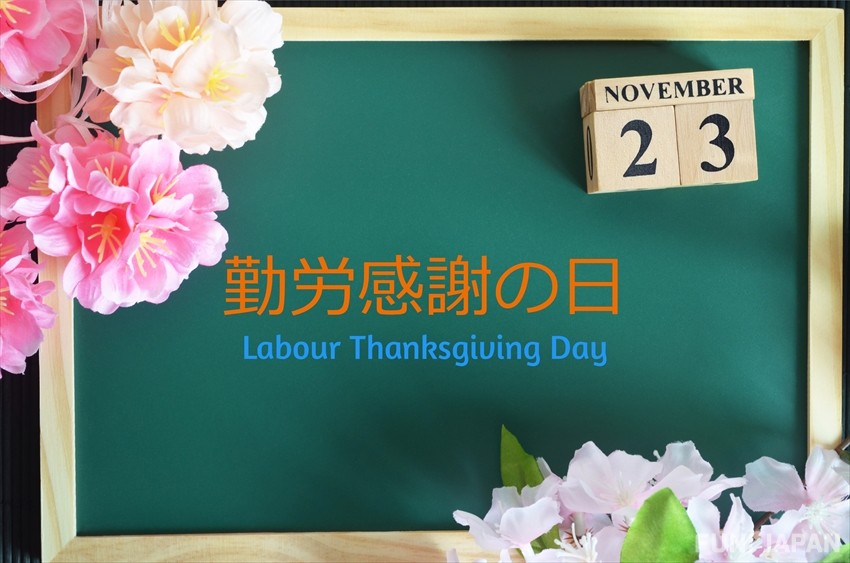 Reusing the ancient custom of giving thanks for the harvest, this is the last public holiday of the year. Originally, it was enacted as a day to thank the gods for the grain harvest called 'Niinamesai', but now it is established as a day of gratitude for 'workers'.

When are the long holidays in Japan?
Now that we've shared the basics of each holiday, let's take a look at what you should know about long holidays when you visit Japan. During long holidays, tourist destinations are expected to be very crowded. Be sure to allow extra time for travel and make reservations for restaurants and accommodations in advance.

Year-end and New Year holidays: Late December to early January of the following year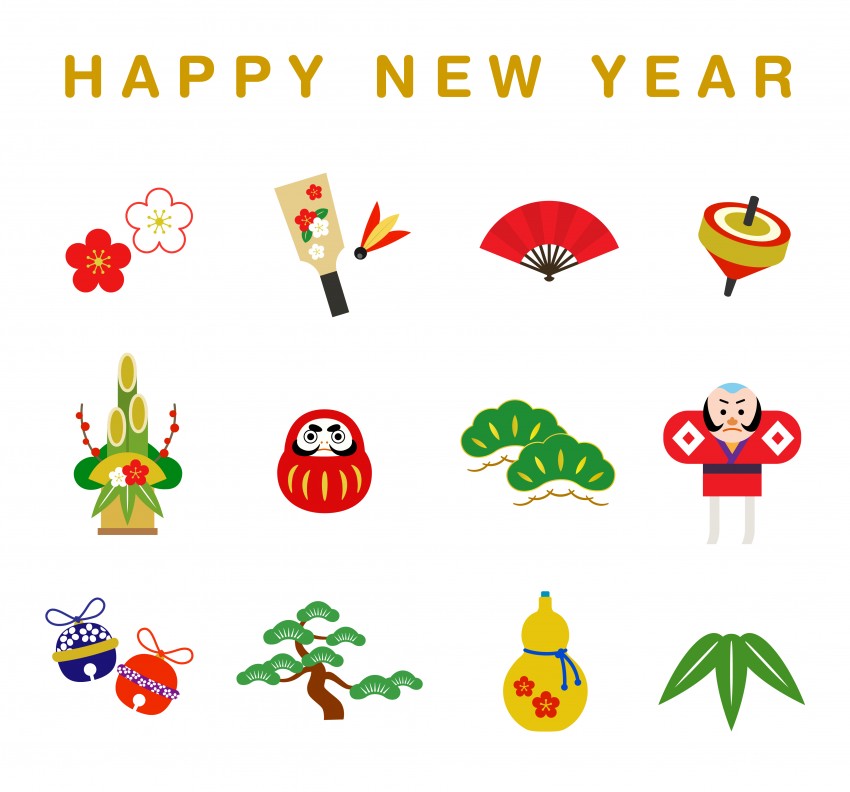 Although there is no strict definition, many government agencies and general companies have Year-end holidays and New Year holidays from December 29th to January 3rd. Depending on the commercial facility or leisure facility, the holiday period differs, but mainly on New Year's Eve (Omisoka: December 31st) and New Year's Day (Ganjitsu: January 1st), some stores will have shorter hours. On the first day of New Year's Day, most places open earlier for the "first sale" (hatsu-uri).

In addition, railway and bus companies will operate according to the Year-end and New Year schedules during this period, so be sure to check the official website before departing.
Golden Week: Late April to early May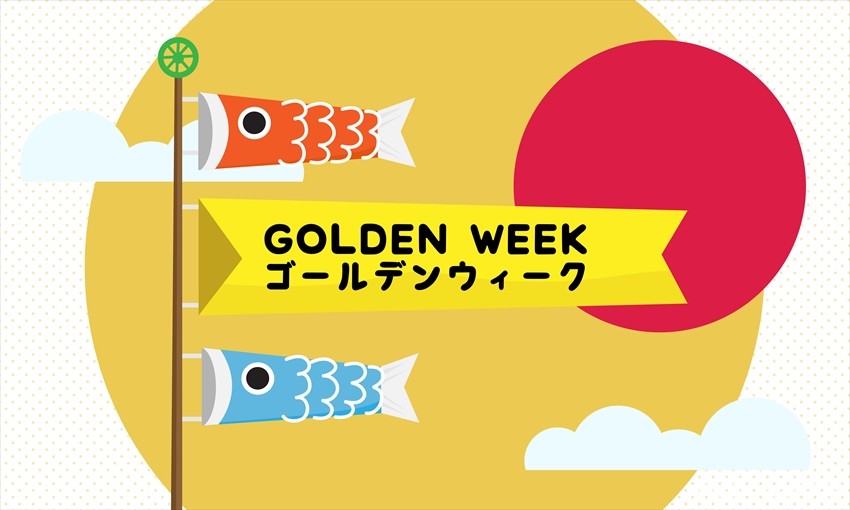 It refers to the period from Showa Day (April 29th) to early May when there are many national holidays. Depending on the year, you may be able to take up to 10 consecutive holidays if you use Saturdays, Sundays, and / or paid leaves together. Many Japanese people take advantage of the long holidays once a year to return to their hometowns or travel domestically or internationally. Not only sightseeing spots, but also Shinkansen, airplanes and highways are very crowded!

Obon holidays: Mid-August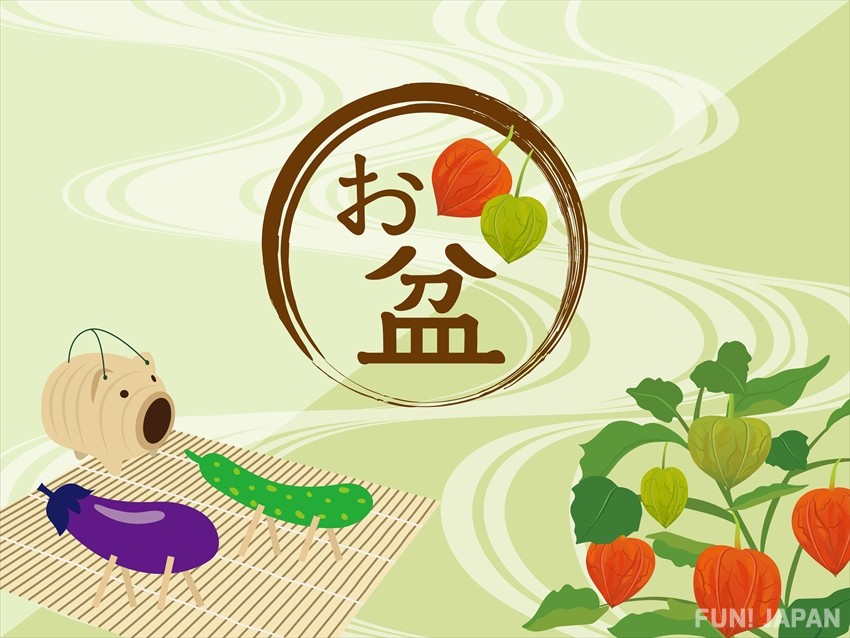 Nationwide, the period of Obon holiday is four days from August 13th to 16th every year. It is considered to be a period for memorial services for the deceased and ancestors, and it is common to spend time by visiting graves and Bon Odori (a dance to send off the deceased back to their world after visiting our world). Many Japanese people enjoy their summer vacation by starting a series of paid holidays from "Mountain Day", which is close to the season. There is a strong image that many self-employed shops, especially restaurants, are closed during this period.

Silver Week: Late September
The name given to the large consecutive autumn holidays in contrast to May's "Golden Week." "Respect for the Aged Day" and "Autumn Equinox Day" are national holidays in this period. Depending on the year, it may be easier to take long consecutive holidays.

Since it falls in the autumn tourist season, each sightseeing spot is bustling with people.
Know Japan's National Holidays Before Traveling!
Do you have similar holidays in your country?

Surprisingly, in Japan, Christmas and New Year's Eve are not included in national holidays. If you find this article helpful, please let us know what you think in the comments section.
[Survey] Traveling to Japan