Japanese Holidays: One Long Break Once a Year! Everything About Golden Week!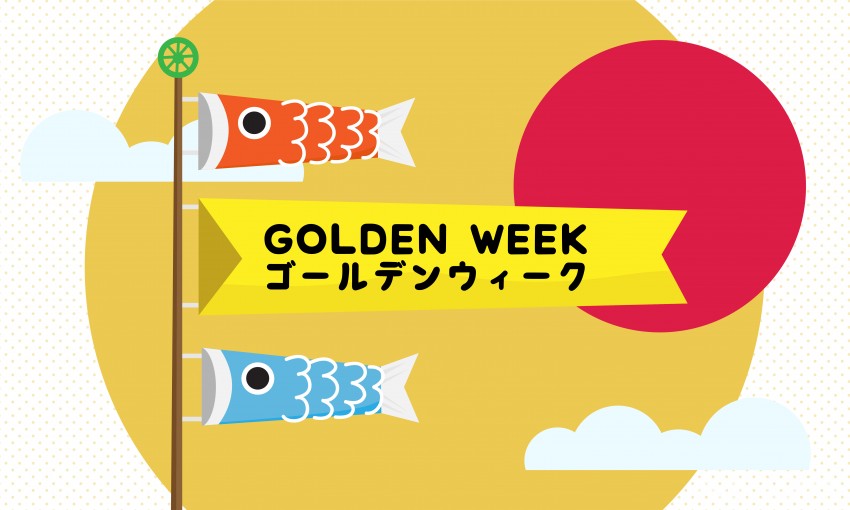 Golden Week refers to a large collection of public holidays that occurs every year towards the end of April and the start of May. These public holidays take from April the 29th through to May 5th, and depending on the year there may even be up to 10 public holidays in a row! Each location across Japan typically has its own events and festivals that take place, which means that many people typically return to the place they were born, which causes a great number of congregations in locations such as airports and train stations. If you're planning to visit Japan during this period, ensure you prepare yourself beforehand! 
By the way, "Golden Week" is often abbreviated in Japan to "GW". Also, there's something called "Silver Week" during fall when Respect for the Aged Day and Autumnal Equinox Day takes place.
The Origin of Golden Week is a Big Hit Movie?!
In the year 1948, a new law concerning public holidays was passed, and various public holidays such as "Showa Day (The emperor's birthday at the time), Constitution Memorial Day, Greenery Day, Children's Day, and some other public holidays were set to take place from the end of April to the beginning of May.

Although currently, everyone knows this period as "Golden Week", this term was originally coined from a popular film. The film was released during golden week in the year 1951 and became a big hit over the new year and Obon period, ever since people have used the term "golden week" for this stretch of public holidays.

Other opinions state that the saying may have originated from the fact that listeners to radio podcasts increased during this time, which is known as "Golden Time" and then changed into "Golden Week", but no one actually knows the real origin for this term for sure.

How Many Public Holidays can there be during Golden Week?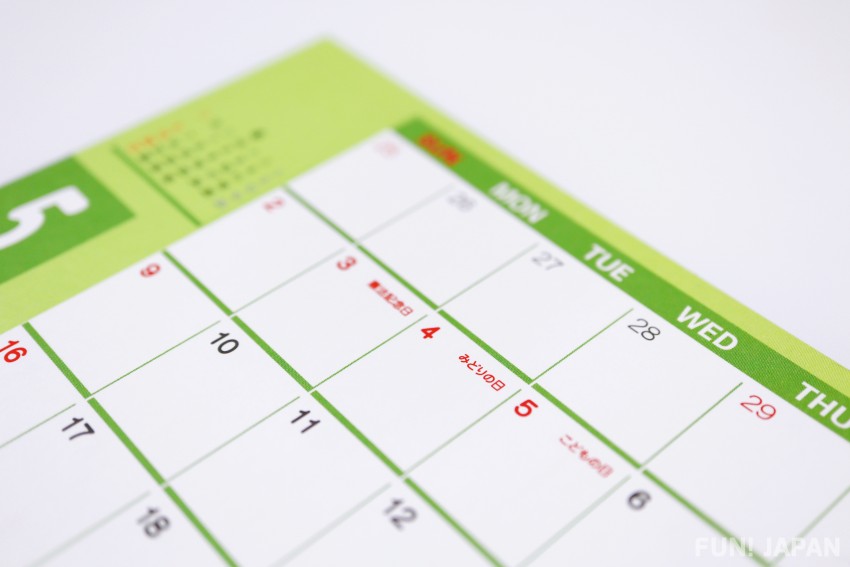 4 public holidays take place over this period and typically line up with the weekend and something known as a "substitute national holiday" (day off in lieu of a national holiday that falls on a Sunday), which means that most people will get 3-5 days off in a row, if you're a full-time worker and use your paid leave well, you can even get an entire week off or more.
The longest golden week in history that has been recorded up until now was actually quite recent in 2019. This was thanks to the imperial succession which meant the break started on the 27th of April and ended on the 6th of May totaling 10 days in a row. Let's take a quick look at some of the public holidays that take place during Golden Week!
Showa Day(April 29th)
Showa refers to the name of a specific year and the name of the emperor who ruled Japan during that time, "Showa Day" is that emperor's birthday and was known as such until 1988. After Emperor Showa was suceeded, the day was changed to "Greenery Day" until 2005 when it was changed back to "Showa Day".

Read the full article here:
Constitution Memorial Day(May 3rd)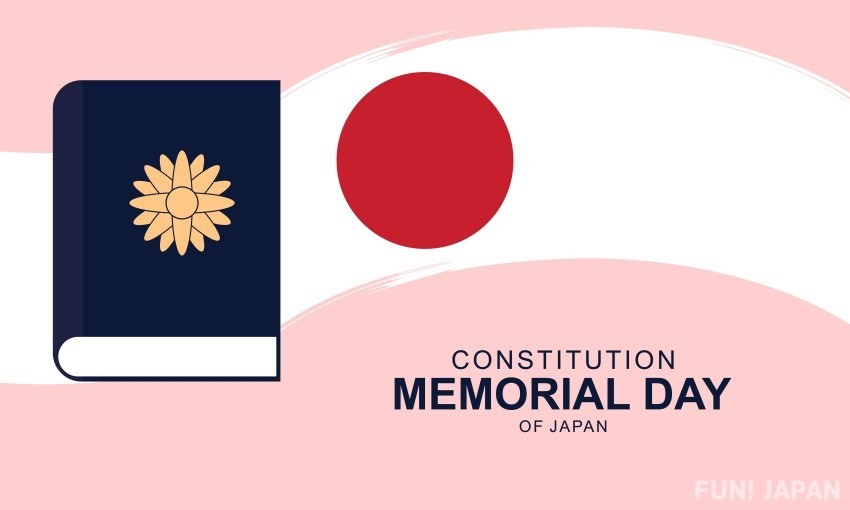 This is a public holiday that was created in 1948 to celebrate the constitution of Japan and the growth of the country as a whole. To put it simply, the day the constitution of Japan was enforced.

There aren't many special things that happen during this day in Japan, however, in more recent years, symposiums, meetings, and other such things have been occurring in relation to the constitution across Japan. Furthermore, during the week from May 1st to May 7th, what is known as constitution week occurs.
Read the full article here:
Greenery Day(May 4th)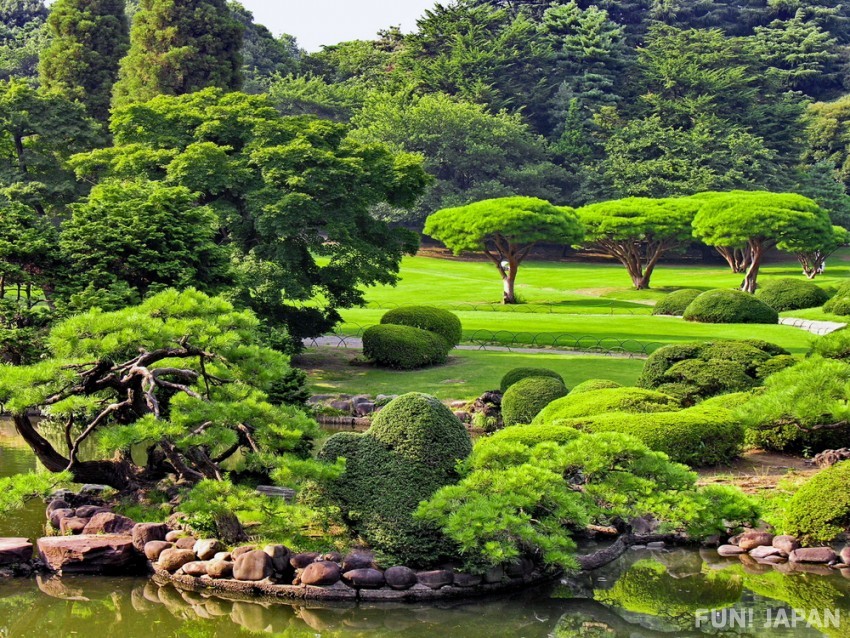 "Greenery Day" is a day to value nature and greenery. It is said that the origin of the name comes from the fact that Emperor Showa frequently attended tree-planting festivals all over the country during his reign and showed interest in greening projects to emphasize the importance of environmental issues in modern times. Also, an institution composed of experts from various fields has a widely accepted opinion, saying that "the Emperor Showa was very knowledgeable about plants and loved nature, thus associating the name with "green".
There are many facilities that can be enjoyed for free on "Greenery Day" throughout Japan, and if you are visiting during this period, here is a list of the facilities that you can enjoy for free on "Greenery Day"!
Read the full article here:
Children's Day(May 5th)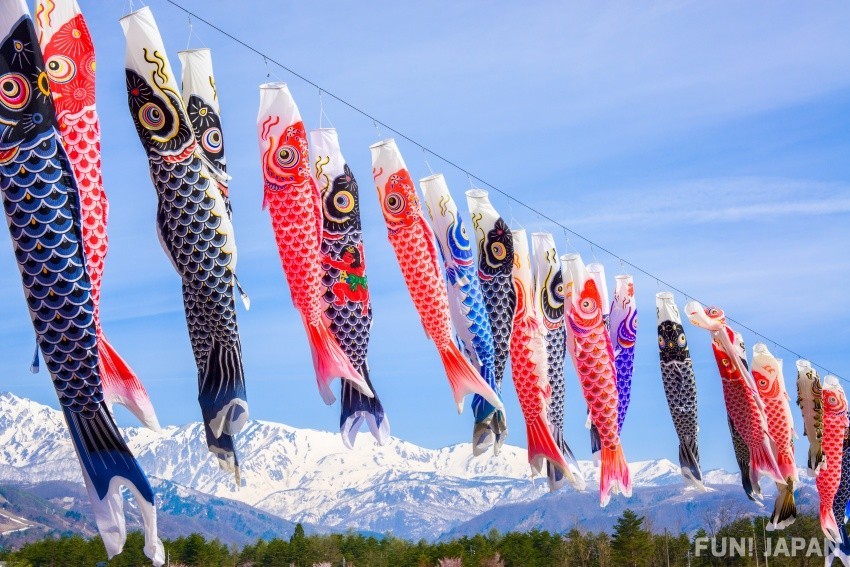 On Children's Day in Japan, there are many traditional events and decorations. The most known decoration is the Koinobori or carp streamers. The streamers are usually set up outside like a flag. When the wind blows and fills air within the carp streamers, they look like they're swimming. It is believed that the carp streamers can bring good luck and fortune to the growth of children, because the fact that carps swim upstream and jump through the waterfall represents power and energy.

Read the full article here:
[Survey] Traveling to Japan