【FUN! QUIZ】Places you should definitely visit if you come to Japan in Autumn! How many of them do you know?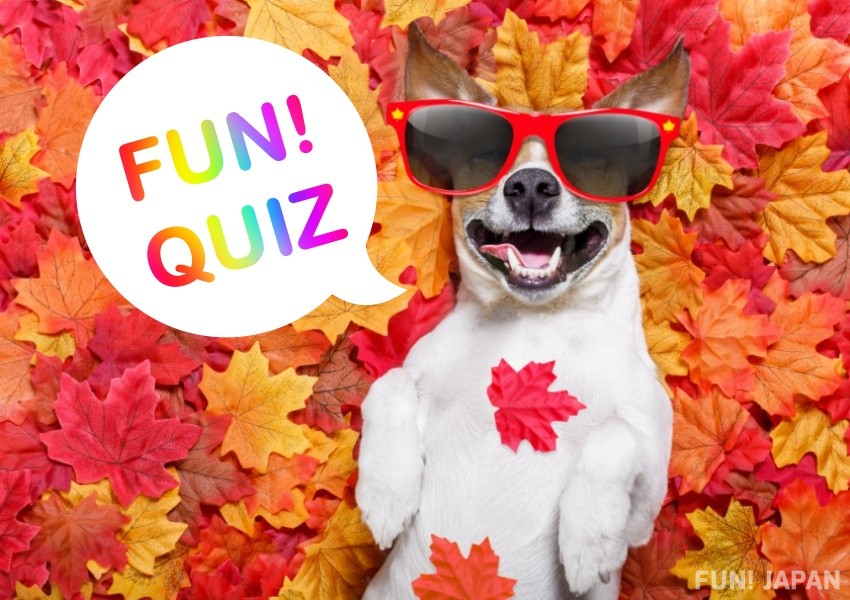 It's time for another long-awaited quiz!
In this quiz we are going to taking a look at some "Crimson leaves" spots across Japan in Autumn! Can you figure out where the 10 pictures below are located?
The answers to the quiz can be found at the bottom of this article.
Right then, LETS GO!
🤸‍♀🤸🤸‍♂🤸‍♀🤸🤸‍♂🤸‍♀🤸🤸‍♂

Question 1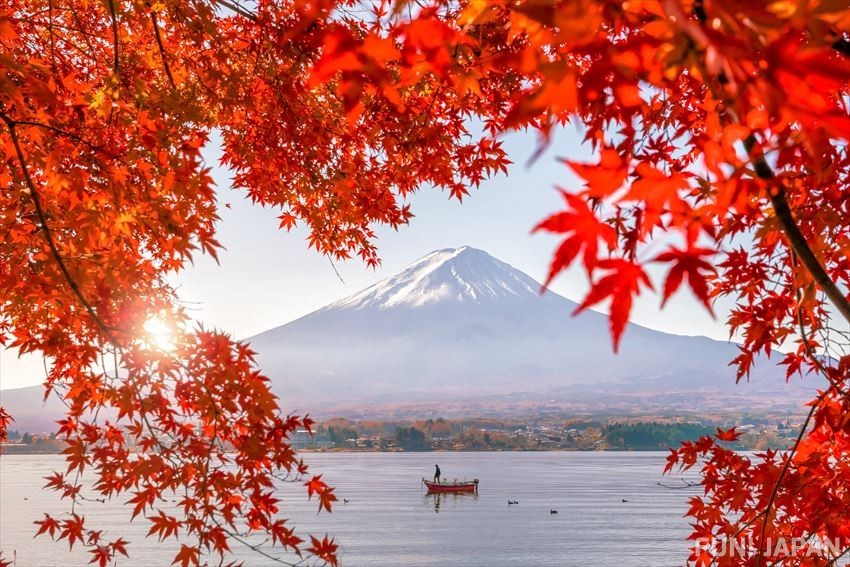 Let's start off simple.
A place where you can view Mt. Fuji through the veil of beautiful crimson leaves, if you're someone who loves Japan you surely know where this is, right? :)
Question 2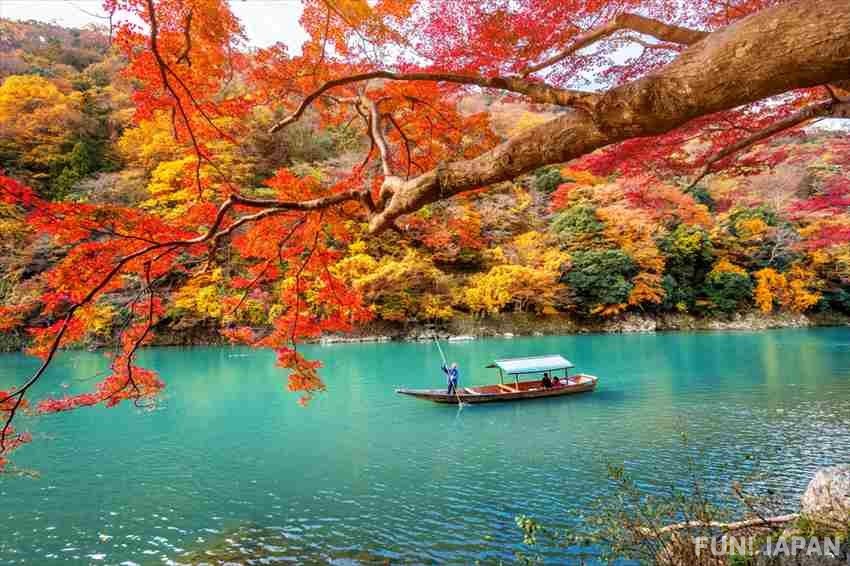 This location is almost like a painted picture with the green lake and crimson trees. We recommend getting on a boat here and enjoying looking at the amazingly beautiful nature!
Question 3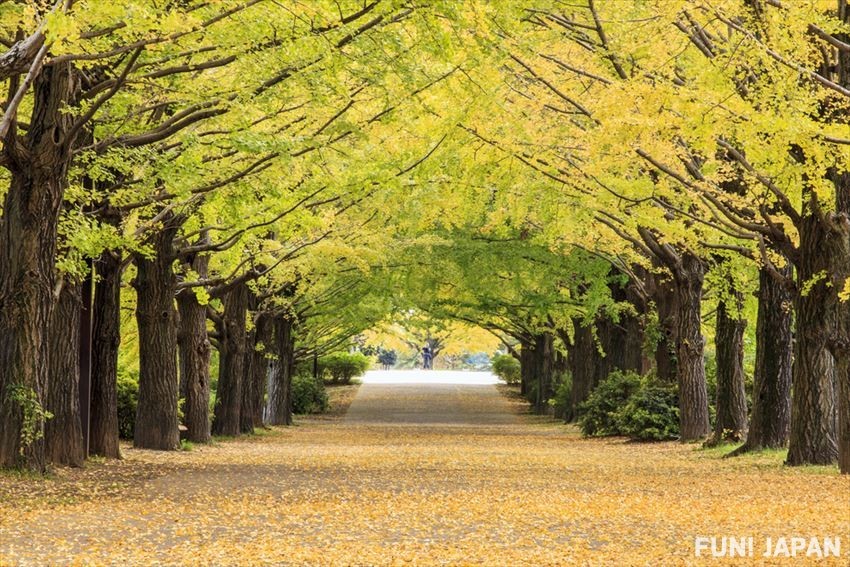 A corridor of maidenhair trees which many foreigners would love to visit! Surely you would also love to walk down this path even once?

There are many within Japan, but this is the park that is most famous within Tokyo!

Question 4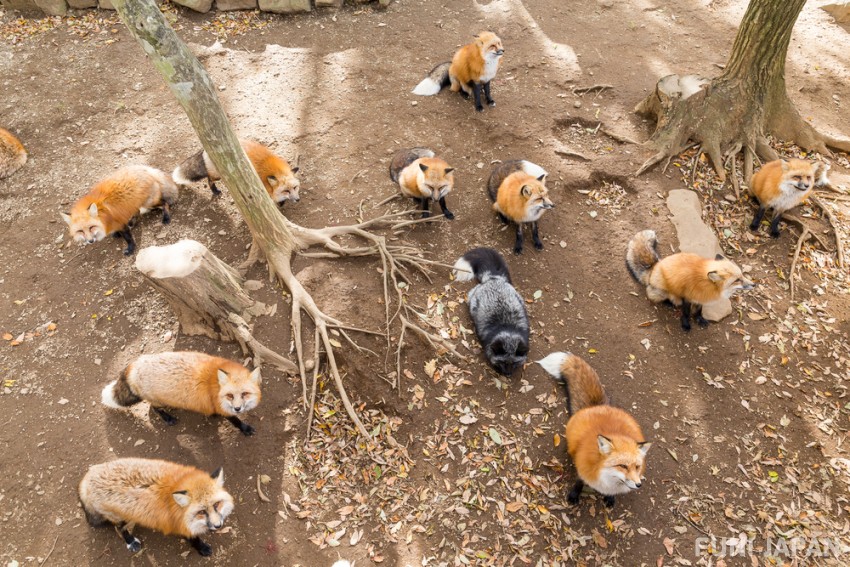 They're so cute! 😍😍 Just looking at these fluffy little foxes can heal all tiredness! :D

This is surely the only place where you can see this many foxes in the entire of Japan!

Question 5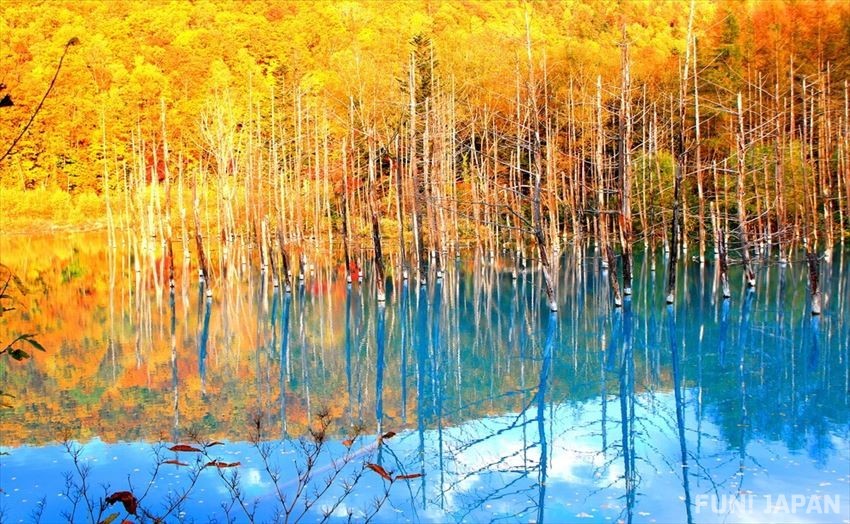 Wait? This is a real place?
That's right! This spot is famous for photographs due to it looking like it couldn't actually exist. There are many seasons you can enjoy here ♪
Question 6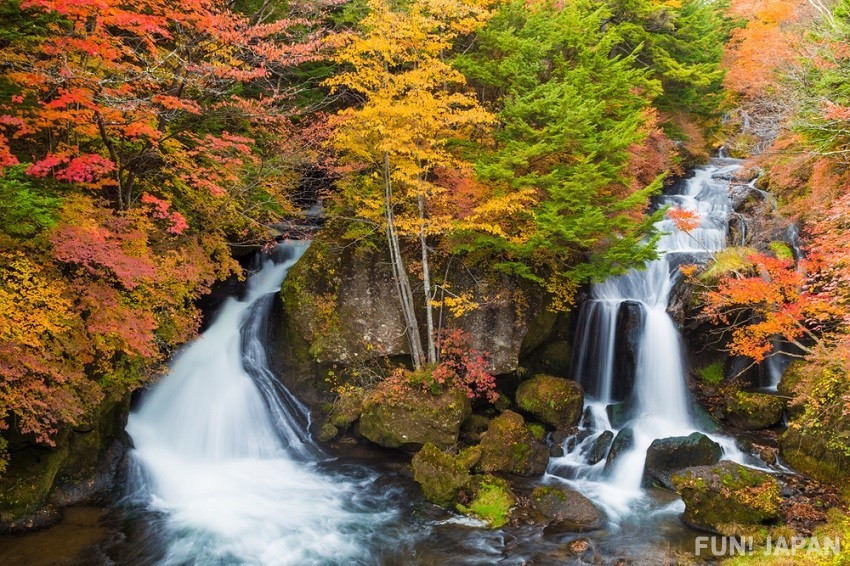 This waterfall which splits into 2 due to the rocks is also known as the "dragons beard", and there is even some people that say the large rocks in the center is the dragon's head.

If you read FUN! JAPAN articles a lot, you should know where this is! :)
Question 7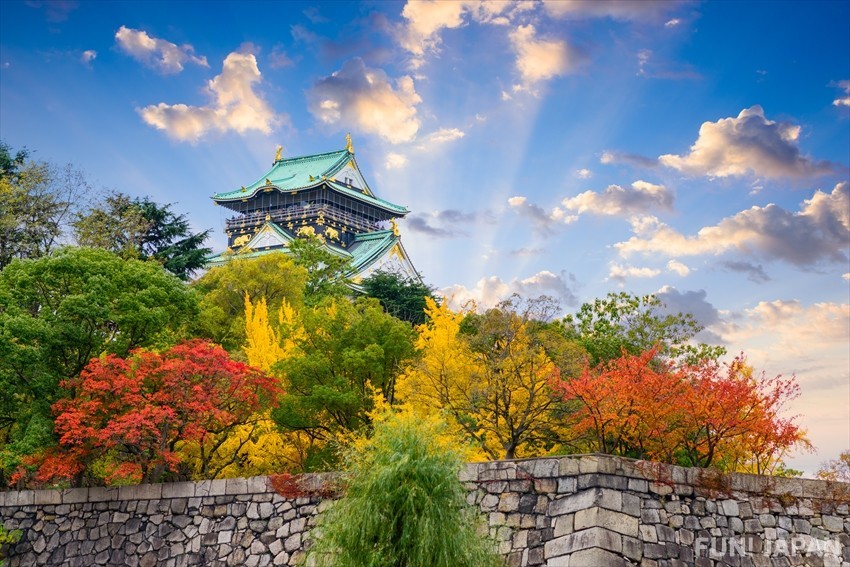 Don't miss this piece of Japanese history surrounded by crimson red leaves!

Within is the birthplace of "Takoyaki" and many temples in the parks around the castle, meaning you can casually walk around and enjoy all of the different views.

Question 8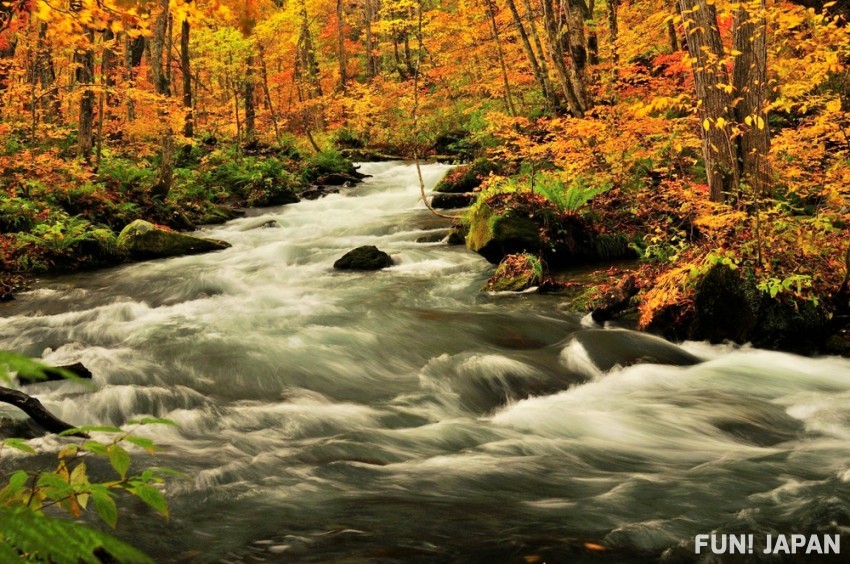 Take a break from the normal everyday, and visit this place for its amazing abundance of nature!
Rugged stones, flowing water, and the red and yellow stained streams surrounding it all will heal your heart 🥰
Question 9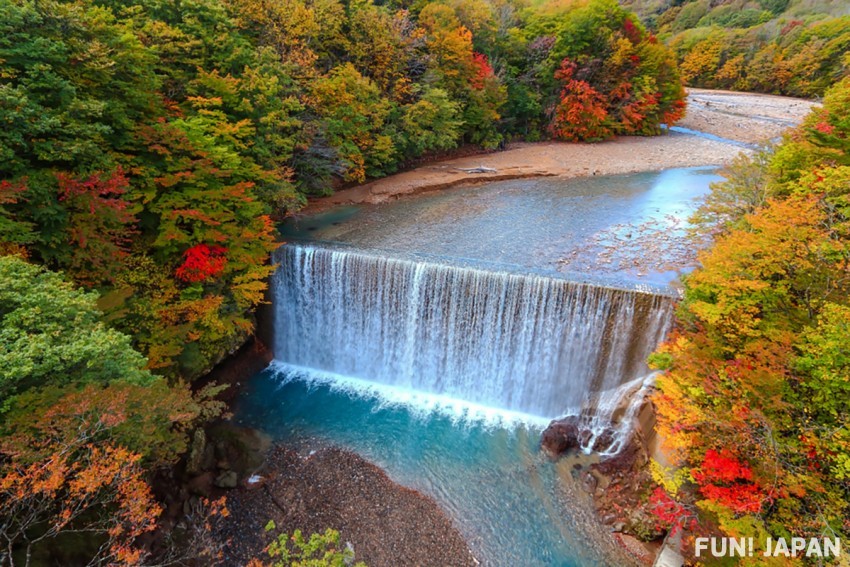 This may be a little more difficult?
The sudden drop in the stream is a little scary, right? This is quite a famous location in the north-east of Japan. If you can answer this, you're an expert at Japan's locations 😎
Question 10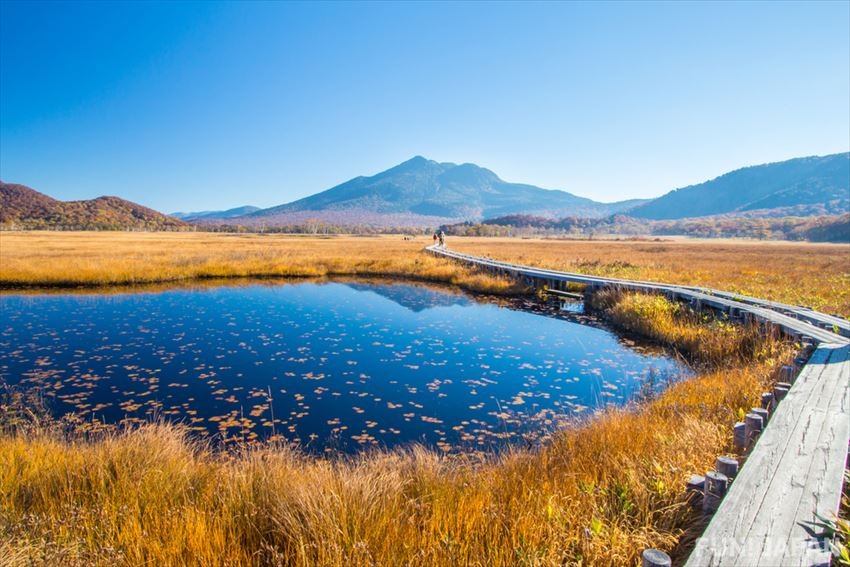 This is the last question.
Just by looking at the picture you might feel the question is a little difficult, but this is one of Japan's largest parks, and is within Japan's top 100 views! One of the characteristics of this place is the wetlands.
~~~~~~~~~~~~~~~~~~~~~~~~~

How did you find these questions?
Let's take a look at the answers!
5...
4...
3...
2...
1...
The Right Answers ARE!!
How many questions were you able to answer? Surely your knowledge about Japan has increased after taking this quiz! ✨
If there are still places you don't know about and wish to know more, read some of the articles linked above and plan to visit them next time you can come to Japan.
We hope you're looking forward to the next set of questions in our next quiz article ♪
[Survey] Traveling to Japan