Nikko's Ryuzu Waterfall: a Charming Place All Year Round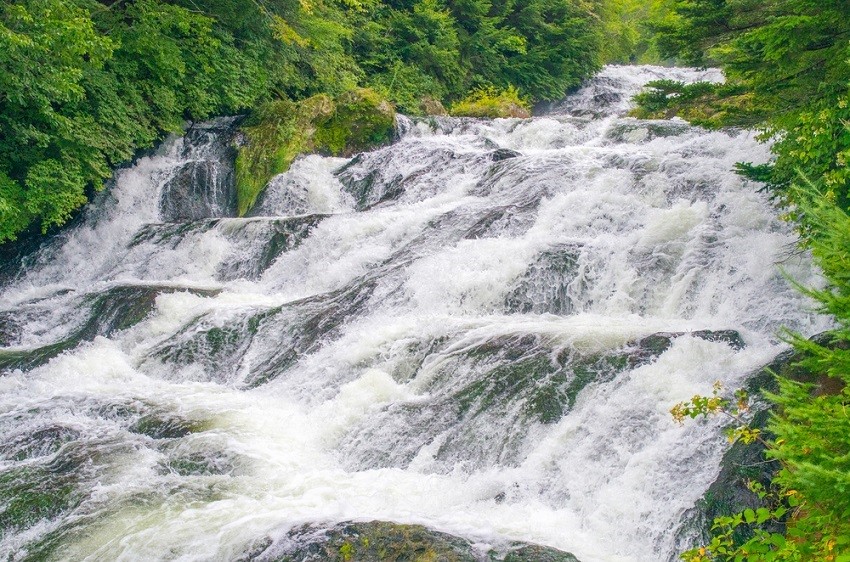 The Ryuzu Waterfall in Nikko City is located in the nature-rich Nikko National Park. It is a waterfall that flows slowly over 210 meters, on the formation formed by the eruption of Mount Nantai. This is in contrast to Kegon Falls, which flows down fiercely from above. It has a calm but intense flow and is a popular spot with a Japanese taste.
Origin of the name Ryuzu Waterfall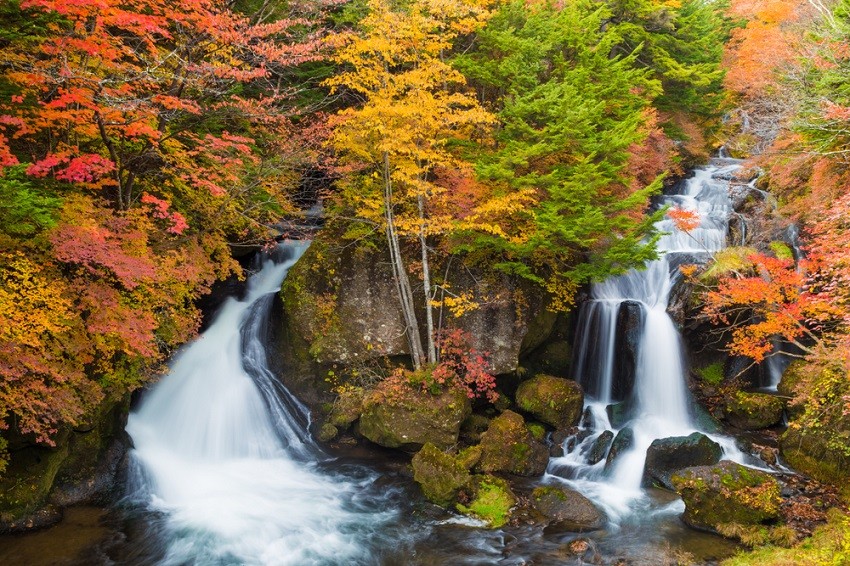 "Ryuzu" means dragon head. Ryuzu Waterfall is divided in two by a large rock, and flows down vigorously. It came to be known as Ryuzu Waterfall because it resembles a dragon's head when looking from the front. In addition, it is said that the flow divided into two parts looks like the dragon's whiskers. Furthermore, there is also a theory that the central rock is regarded as the head of a dragon. Where is the actual head of the dragon? Feel free to check it out yourself.

Four Seasons of Ryuzu Waterfall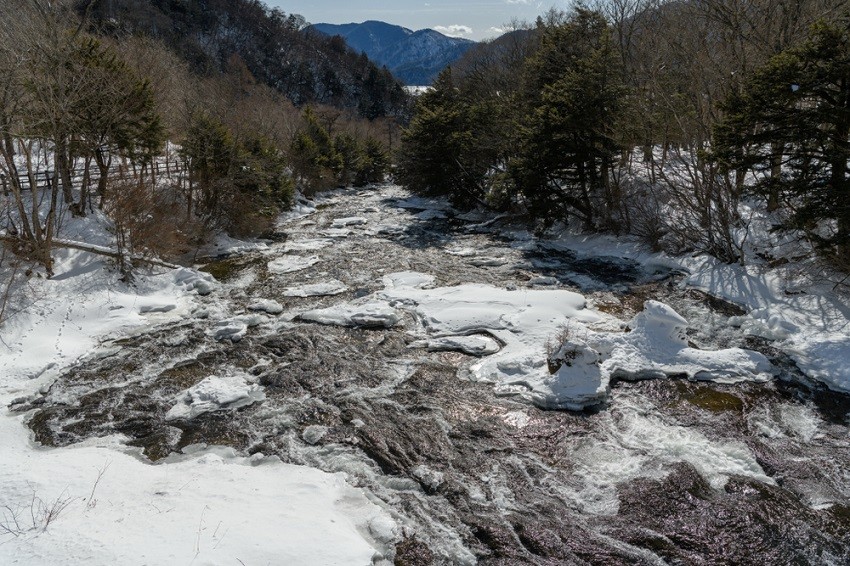 Ryuzu Waterfall can be viewed in different seasons. Togoku Mitsuba Tsutsuji bloom from May to June. The reddish purple flowers shine beautifully on the flowing water. Autumn leaves season starts from late September. Its beauty rivals that of a natural Japanese garden, with waterfalls colored by maples and Japanese linden. In addition, when it gets cold, the waterfall freezes over into what is called Hyobaku, and is both powerful and impressive.

It is a pleasant place to spend from spring to autumn. However, because of the deep snow in the winter, the stairs on the promenade freeze and become slippery. It is a difficult environment for tourists who are not used to the area. You will need to take adequate measures, such as preparing warm clothes and suitable shoes.
Cafe of Ryuzu Waterfall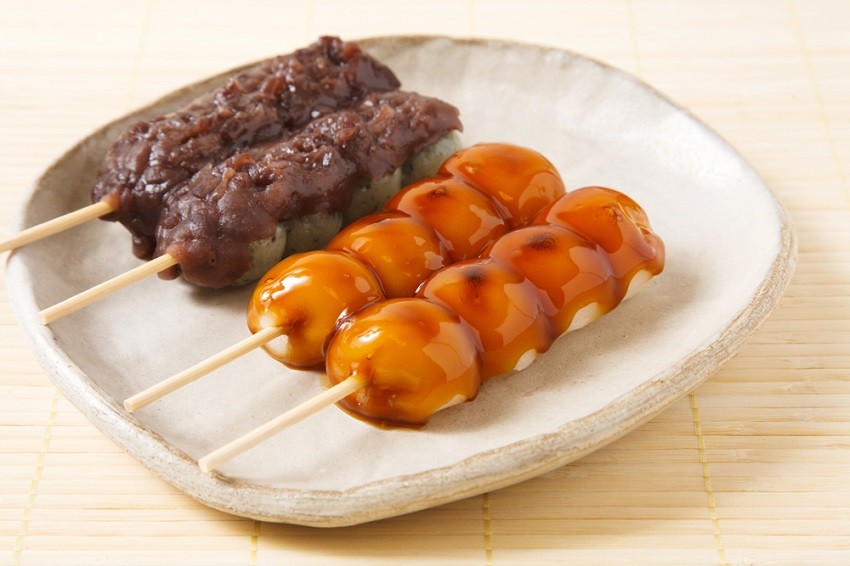 In the lower part of the waterfall, there is a cafe called "Ryuzu no Chaya". The restaurant's terrace is an observatory for visiting Ryuzu Waterfall. It is the best spot to see the flow of the waterfall from the front, which looks as if it is biting against a giant rock.

There is a lot to expect from the cafe's menu. Their specialty is "Semui Dango". "Semui" means giving comfort to many people. You can choose out of two kinds: the salty-sweet "Mitarashi" and "Ogura" which has sweet coarse anko. You should definitely enjoy eating a meal while watching the waterfall.
Spot Information
Spot name: Ryuzu no Chaya
Street Address: 2485 Chugushi Nikko, Tochigi
Access: Take a bus from JR Nikko Station / Tobu Nikko Station and get off at "Ryuzu no Taki"
Wi-Fi: Unavailable
Language: English menu available
Ticket: None
Credit cards:No credit cards accepted

Accessibility to Ryuzu Waterfall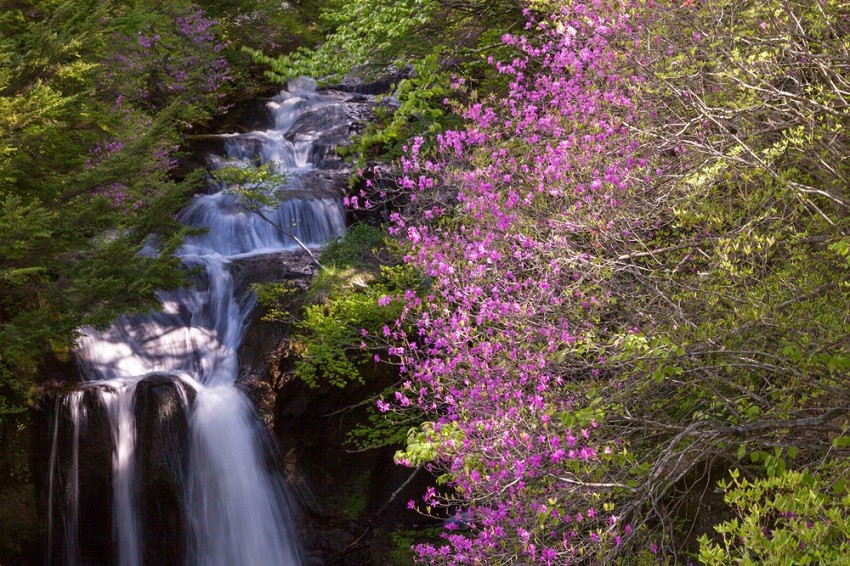 From Tokyo, head to JR Nikko Station using the Tohoku Shinkansen and JR Nikko Line. Take the Tobu bus from there. It takes about 60 minutes to get to the nearest bus stop. Get off at "Ryuzu no Taki" and walk for about 15 minutes to reach the lower part of the waterfall. Get off at "Takinoue" and walk for about 4 minutes to reach the upper part of the waterfall. Going up or down the waterfall are different experience, so pick whichever experience you'd like.

Spot Information
Spot name: Ryuzu Waterfall
Street Address: Chugushi Nikko, Tochigi
Access: 60 minutes by bus from JR Nikko Station / Tobu Nikko Station
Wi-Fi: Unavailable
[Survey] Traveling to Japan
Recommend