Iwate: The Largest Prefecture in the Tohoku Region of Japan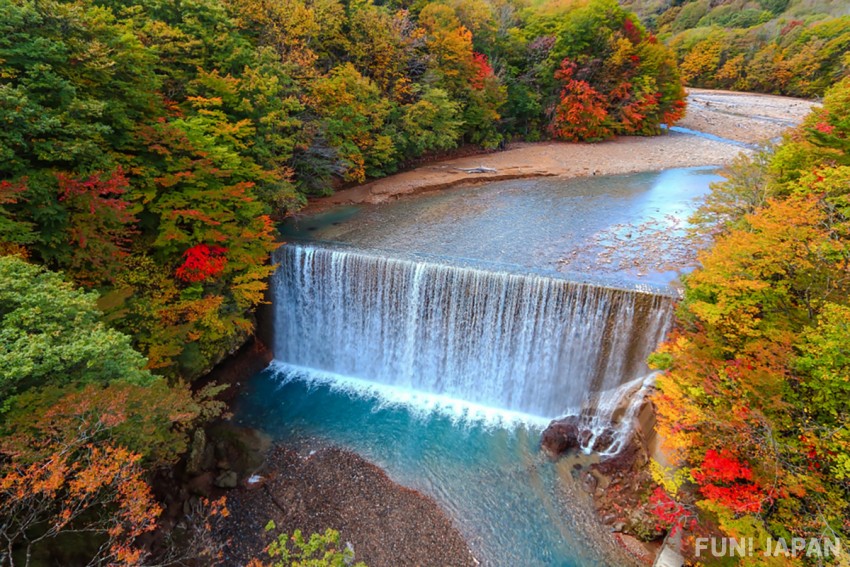 Iwate Prefecture is the largest prefecture in Japan. Located in the north of the Tohoku region, on the Pacific side. The vast land in the prefecture has a variety of attractions, with historical spots and natural scenic spots scattered around it. In addition, the coast of Iwate Prefecture is said to be one of the world's three largest fishing grounds because of the cold and warm currents, and it is also known as a treasure trove of fresh seafood.
About Iwate Prefecture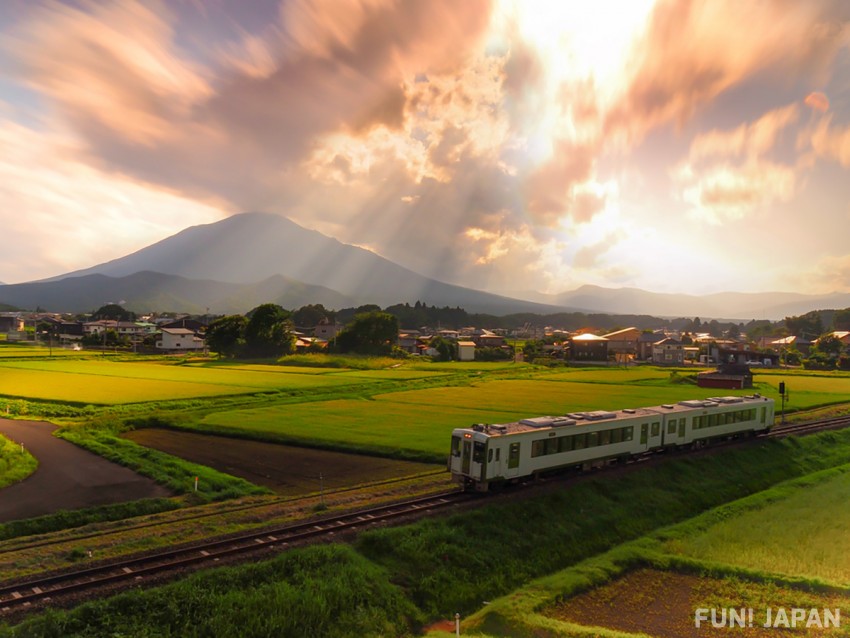 Iwate Prefecture has mountainous areas in the west and hilly areas in the east facing the sea. In addition, Towada-Hachimantai National Park belongs to the prefecture, and nature such as mountains, lakes and mountain streams is abundant.

Average Weather and Tourist Season of Iwate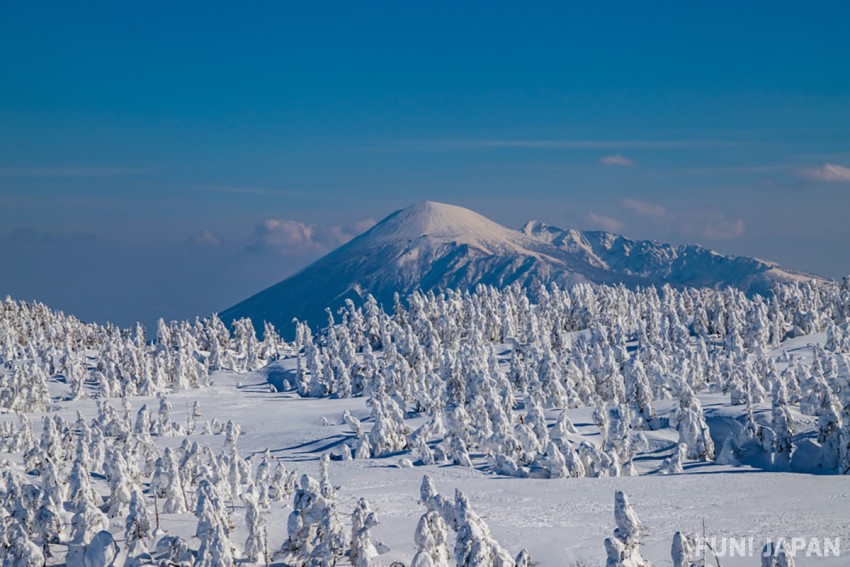 Iwate has different climate features depending on the mountainous, inland and coastal areas. However, in all areas, it snows in the winter, and the average temperature is very cold at around 0°C. Although the temperature is low during winter, Iwate has different attractions depending on the season, so it is recommended for sightseeing in any season.

For example, cherry blossoms and fresh greens in the spring, outdoor sports in the summer, autumn leaves in the fall, hot springs in the winter as well as unique sightseeing unique to the season.
Highlights and Things to do in Iwate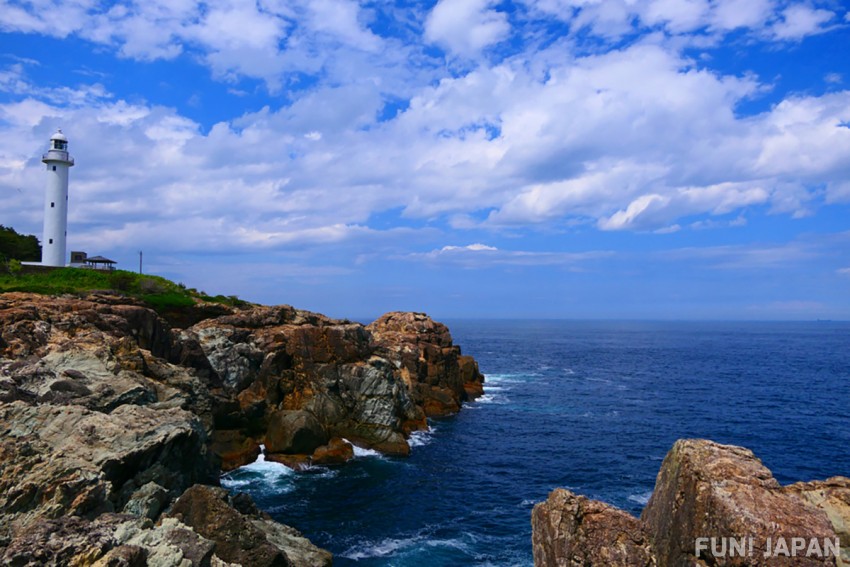 The tourist area of ​​Iwate Prefecture is divided into four areas: Prefectural North, Prefectural Central, The Coast, and Prefectural South. Here are the features and highlights of each area.
Prefectural North Area Composed of Kuji City and other Municipalities
The Prefectural North Area is rich in cultural assets and historic ruins. Especially recommended is Tendai-ji Temple, which is home to the nationally designated Important Cultural Property, the Wooden eleven-faced Kannon statue. At the annual festivals held in spring and autumn, the shrines and Kagura are dedicated, and it gets crowded. In addition, it is blessed with natural sightseeing spots. In particular, Oritsume-dake is famous as a habitat for one of Tohoku's most famous Himebotaru (Fireflies). At the Himebotaru viewing event held in July every year, you can see the charming nature of the fireflies.

Prefectural Center Area Centered on Morioka City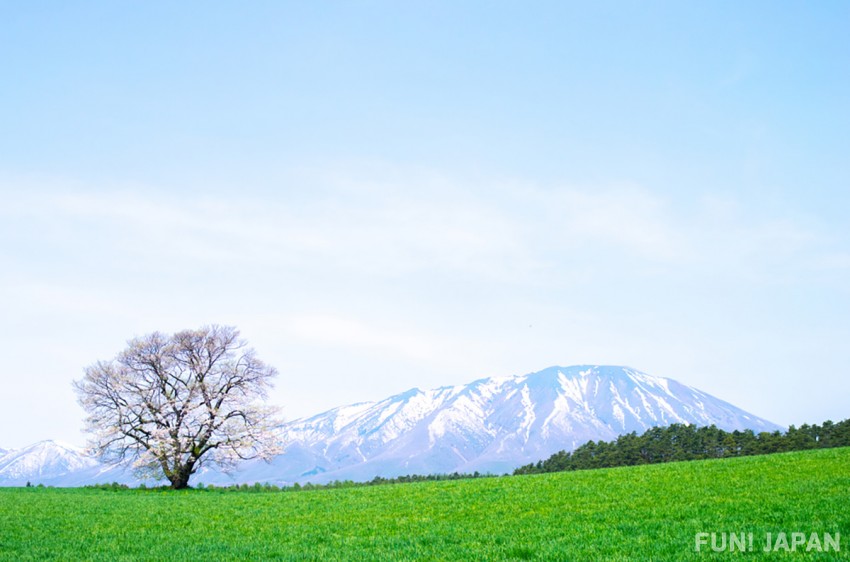 There are many natural scenic spots and hot springs in the prefectural center area. Koiwai Farm is especially recommended. At Japan's largest private general farm, you can experience various experiences such as interacting with miniature horses and making butter.

It is also characterized by many ski resorts such as Appi Kogen and Hachimantai Resort, and many hot springs such as Tsunagi Onsen and Hachimantai Onsen.
Coastal Area Consisting of Kamaishi City
The coastal area is rich in natural scenic spots. On the Sanriku coast on the Pacific coast, you will be fascinated by the spectacular views of the intricate coastline and cliffs. Among them, Jodogahama beach is a typical scenic spot in Miyako. Here you can tour a mysterious blue cave by boat.

Also, visit one of Japan's three largest limestone caves, Ryusendo Cave and the oldest Western-style blast furnace ruins in Japan, Hashino Iron Mining and Smelting Site.
Prefectural South Area Consisting of 7 Cities including Tono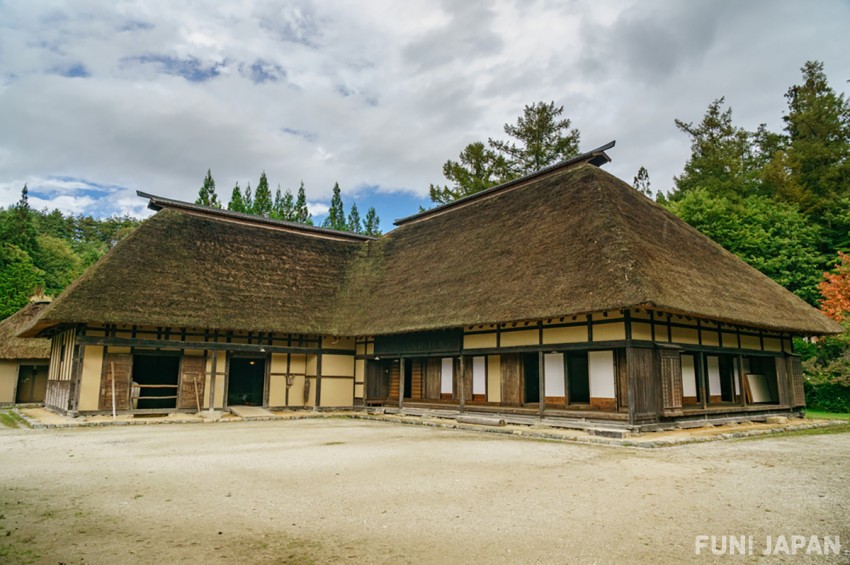 The prefectural south area has many historic sites and remains. Among them, Hiraizumi Cultural Heritage, which is registered as a World Cultural Heritage, is recommended. Among Buddhism, various temples, gardens and ruins made especially based on the idea of Jodo thoughts are well preserved as a group. There are five components, including Chusonji and Motsuuji.

Also, Tono Furusato Village in Tono is a tourist spot that recreates a traditional farming village, where you can experience various things such as soba making and plant dyeing.
Foods and Restaurants of Iwate
There are a variety of gourmet dishes unique to Iwate, such as fresh seasonal seafood dishes such as Iwate sea urchin and abalone, three major noodles of Iwate and local dishes. The three major noodles of Iwate are Wanko soba ( small serving of soba noodles in small bowls), Morioka Cold Noodles, and Morioka Jaja Noodles.

Many shops offering these specialties are located at Morioka City and Hanamaki City.
Hotels and Ryokan of Iwate
Accommodations in Iwate include hotels, hot spring Japanese ryokan, pensions, and guest houses. Many hot spring ryokan are located in the prefectural south and center areas, and it is around 5,000 yen to 16,000 yen per person per night with two meals.

In addition, there are several hotels around Morioka, Tono, Kamaishi, and other stations, costing around 6,000 yen per person per night with breakfast. The price for a pension or guest house is about 8,000 yen per person per night with two meals. (As of October 2019)
How to Get to Iwate from Tokyo
If you want to visit Iwate, you should head for JR Morioka Station, where there are many train lines. If you take the JR Tohoku Shinkansen from JR Tokyo Station, you will arrive at Morioka Station in about 2 hours and 13 minutes. From Morioka Station, transfer to the JR lines and IGR Iwate Galaxy Railway and head to the various locations.
Spot information
Spot name: Morioka (JR Morioka Station)



Street address : 1-48 Moriokaekimae-dori, Morioka-shi, Iwate 020-0034
Access: Tokyo Station → [JR Tohoku Shinkansen] About 2 hours 13 minutes → Morioka Station
Wi-Fi: Available
Language: English, Chinese (Simplified), Chinese (Traditional), Korean, Thai
Credit cards: VISA, MasterCard, JCB, AMERICAN EXPRESS, Diners International (depending on facility)
[Survey] Traveling to Japan