3 ways to enjoy Mt. Fuji during Autumn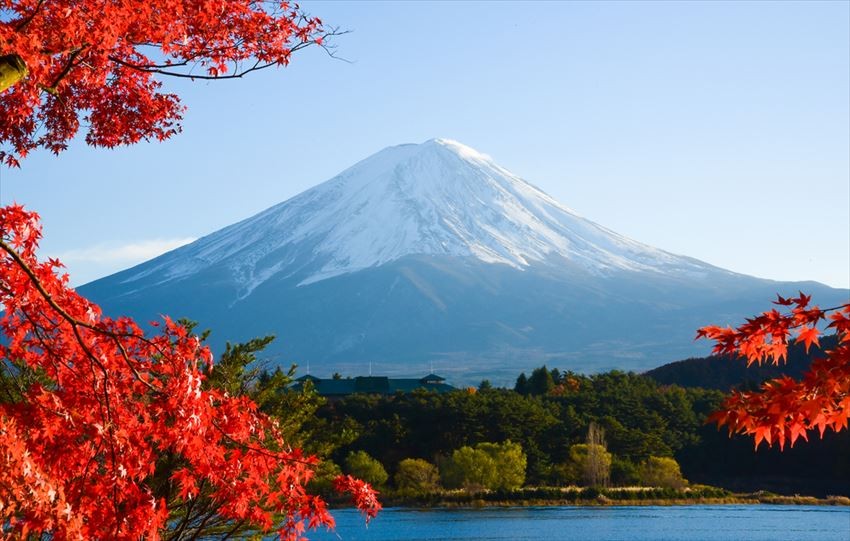 Autumn is Fuji refers to the period at the start of September when the mountain climbing season ends. It's during this time that hiking on the slopes of Mt. Fuji, taking trips along sightseeing highways, and looking at Mt. Fuji alongside the picturesque autumn leaves from the Fuji Five Lakes is highly suggested.

The best time to see autumn leaves around Mt. Fuji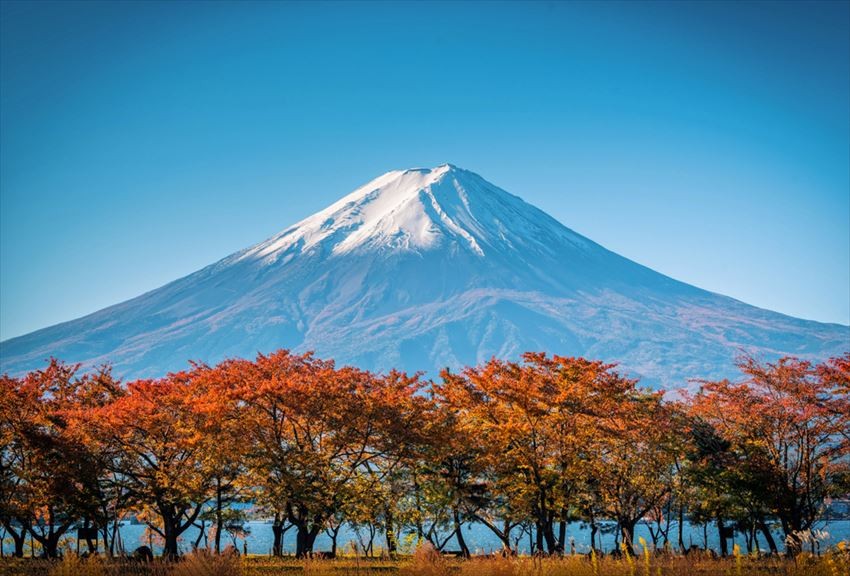 Since the elevation around Mt. Fuji is different, you can see autumn leaves every year for almost a month and a half. In late September, the autumn leaves of alpine plants near the 5th station will emerge first. After that, the lovely autumn foliage will gradually spread towards the mountain foot. Full bloom takes place in the vicinity of Fuji Five Lakes in early November.

Autumn hiking in Oniwa and Okuniwa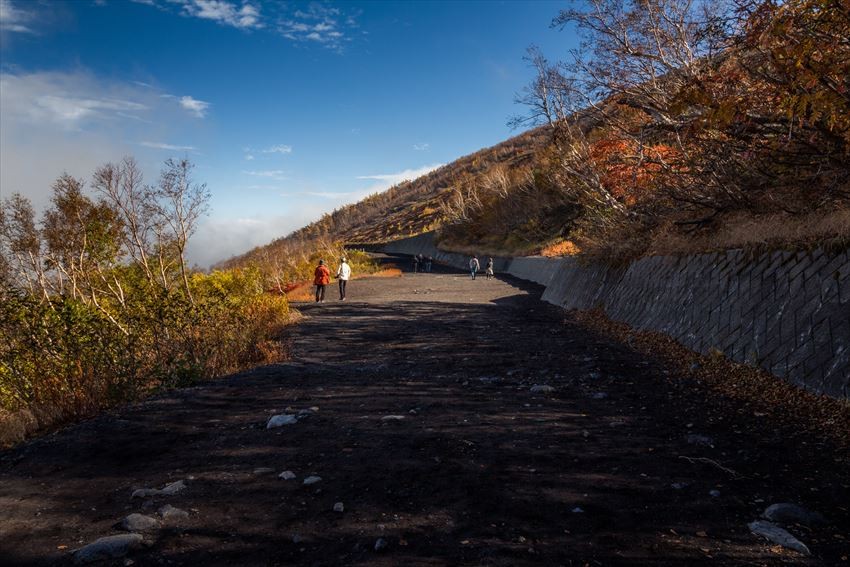 Oniwa and Okuniwa are mountain trails near Fuji Subaru Line 4th and 5th station in Yamanashi Prefecture. You should take the walking paths to see the yellow leaves of alpine plants that grow on Mt. Fuji. The best time to see them is from early to late October. The golden color of the mountain's surface is breathtaking.

Drive and enjoy Mt. Fuji in autumn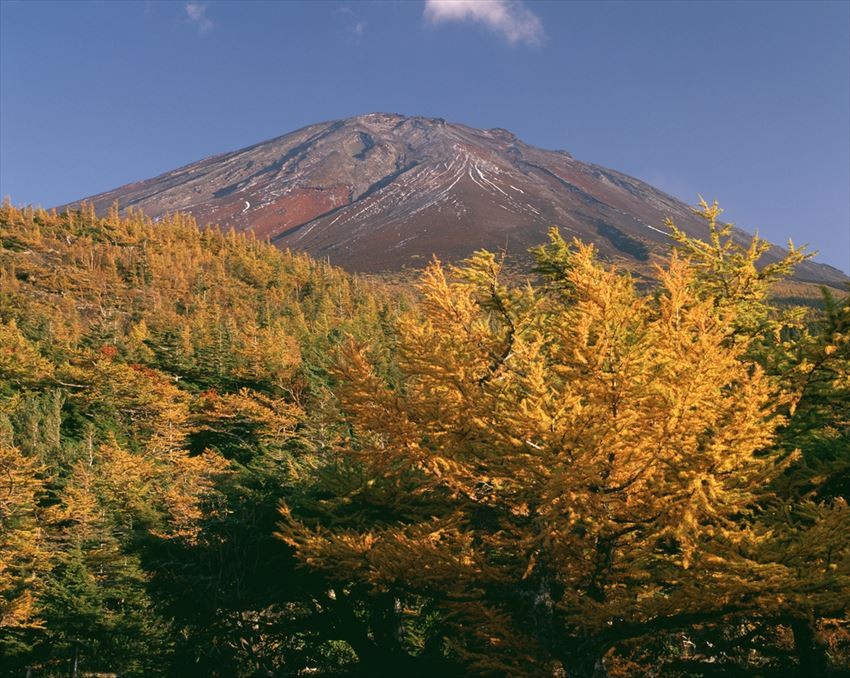 There are two driving routes in Mt. Fuji : The Fuji Subaru Line on the Yamanashi side and the Mt. Fuji Skyline on the Shizuoka side. Both routes have good views and you can enjoy the autumnal alpine plants on the surface of Mt. Fuji through the car window.
Recommended places where Mt. Fuji and the autumn leaves can be admired
There are attractive locations to visit at the foot of Mt. Fuji where you can enjoy lovely autumn leaves with a backdrop of Mt. Fuji. For autumn leaves around the Fuji Five Lakes near Mt. Fuji, we strongly suggest these picturesque places.

Momiji Tunnel (Lake Kawaguchi)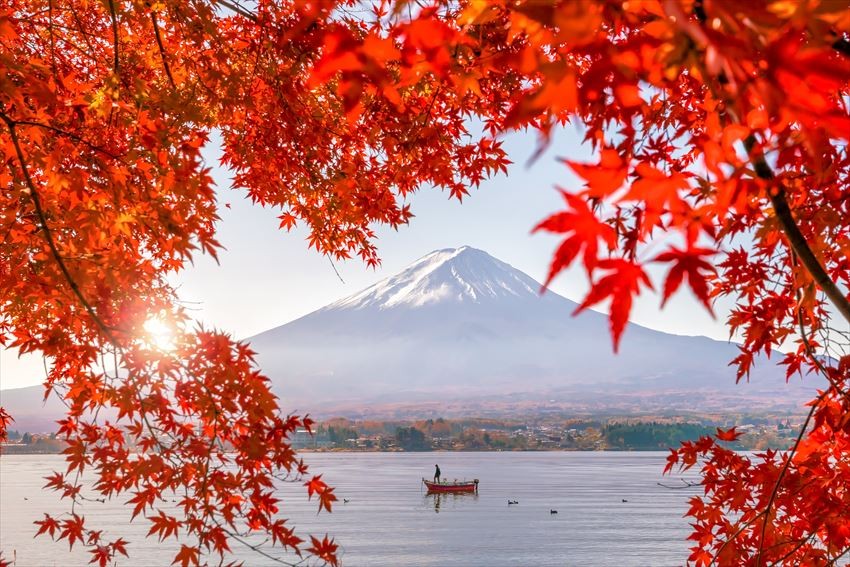 Momiji Tunnel is a famous place on the north coast of Lake Kawaguchi for autumn leaves. It's a popular photogenic place as well. Try to discover an angle between the maples to look at Lake Kawaguchi and Mt. Fuji and take some remarkable pictures!

Spot information
Spot name: Momiji Tunnel

Best time: 

Early to mid-November

Street address: 〒401-0304

Oishi, Fujikawaguchiko-machi, Minamitsuru-gun, Yamanashi Prefecture

Access:

About 15 minutes by route bus from Kawaguchiko Station
Oishi Park (Lake Kawaguchi)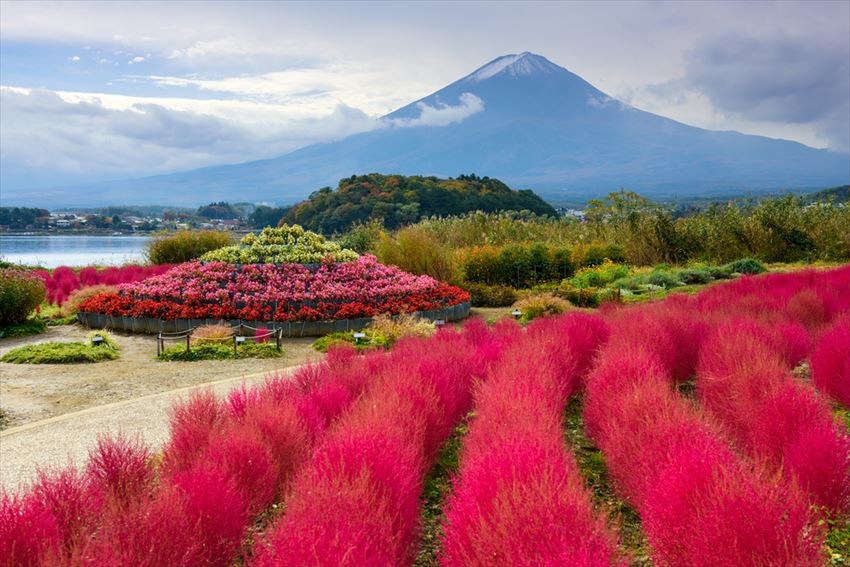 Oishi Park is a natural park on Lake Kawaguchi's north coast. Walking along the park promenade, you can fully admire the flowers, autumn landscape, Mt. Fuji, and Lake Kawaguchi. There are unique maple leaves here that are worth seeing if you're in the area.

Spot information
Spot name: Oishi Park

Best time: 

From late October to mid-November

Street address: Fujikawaguchiko-machi, Oishi2525-11

Access: 

About 25 minutes by route bus from Kawaguchiko Station
Asahigaoka lakeside Parkland (Lake Yamanaka)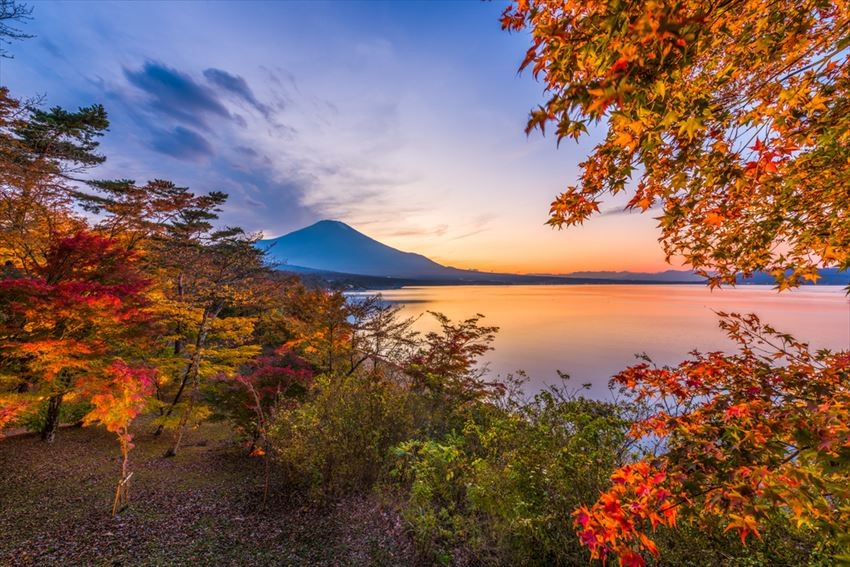 Asahigaoka lakeside Parkland is a natural park located at Lake Yamanaka. You can appreciate the lit-up red-hot maples along the park promenade and Mt. Fuji at the venue of the "Yuyake no Nagisa - Fall Foliage Festival" there.

Spot information
Spot name: 

Asahigaoka lakeside Parkland

Best time: 

From late October to early November

Street address: 

Hirano, Yamanakako, Minamitsuru District, Yamanashi

Access: T

ake a 50-minute ride on Fujikko-Go Bus from Mt. Fuji Station to "Christmas-no-mori Iriguchi" bus stop and then a 3-minute walk
[Survey] Traveling to Japan
Recommend