Top 10 Islands to Visit in Okinawa
It's fair to say that Okinawa has a completely different feel to it from the rest of Japan. Okinawa is the southernmost part of the country and is basically a collection of islands that enjoy a subtropical climate, which is good news as it means that you can take advantage of the beaches all year round. If you are looking for a relaxing beach paradise and want to get away from big cities like Tokyo and Osaka, then consider a trip to this sunny and sandy part of Japan.
Here are the top 10 islands to visit in Okinawa...

Okinawa Honto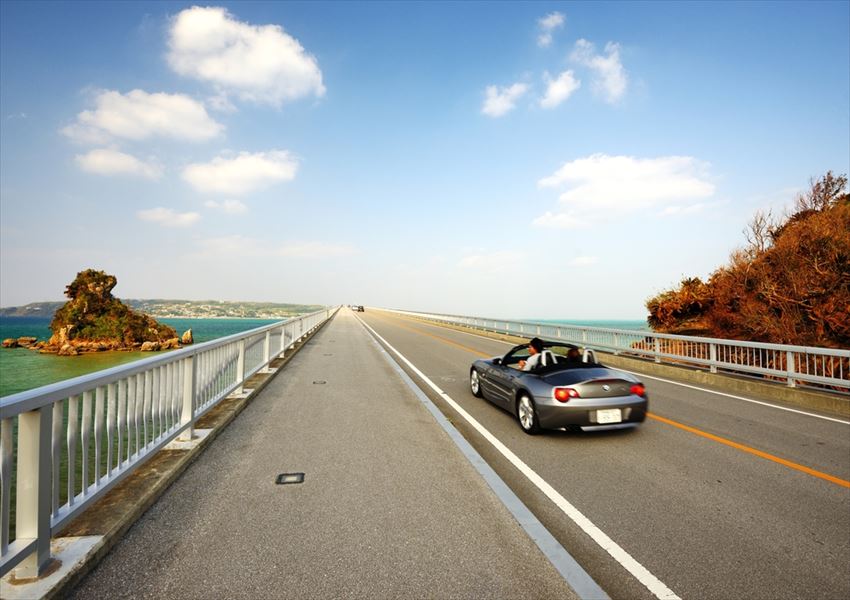 Okinawa Honto is the largest of the islands that make up Okinawa. It was an important location during the Second World War and to this day an American military base still stands here and carries out military drills. The capital of this island is Naha and this makes a great spot to base yourself if you want to explore some of the smaller islands.

Ishigaki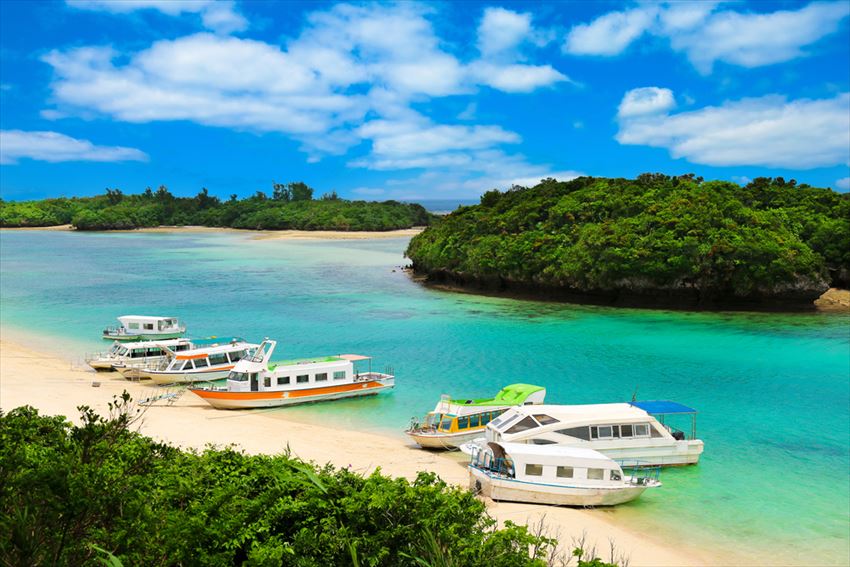 Ishigaki Island features in the Michelin Green Guide Japan where it scored the coveted three stars for the scenic area of Kabira Bay. If you make the trip to Ishigaki Island you will be rewarded with stunning crystal clear seas as well as pristine beaches and there are an abundance of manta rays here that congregate at a place called Manta Scramble. The sand is also famous on Ishigaki Island for being in the shape of a star and is named hoshizuna in Japanese, so make sure to take a look when you are on the beach. At night you can dine on the famous Ishigaki beef, a delicacy of the island.


Miyako-jima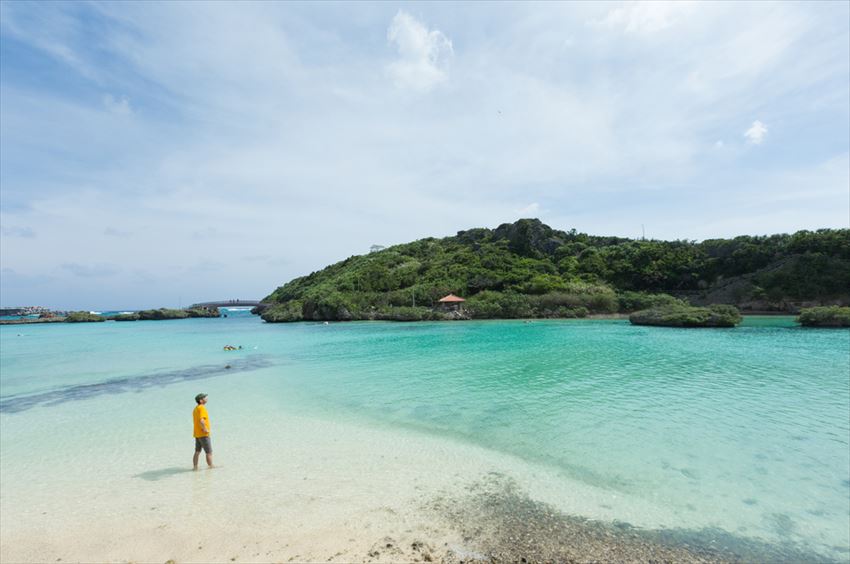 Locals say that Miyako-jima is one of the most beautiful islands in all of Okinawa and tourists who have made the journey here tend to agree. The main draw is the stunning beaches, as well as the fact that Miyako-jima can be easily visited by ferry from Okinawa Honto. If you like diving and snorkeling, then this is a great spot to find azure waters and crystal clear diving conditions.
Yonaguni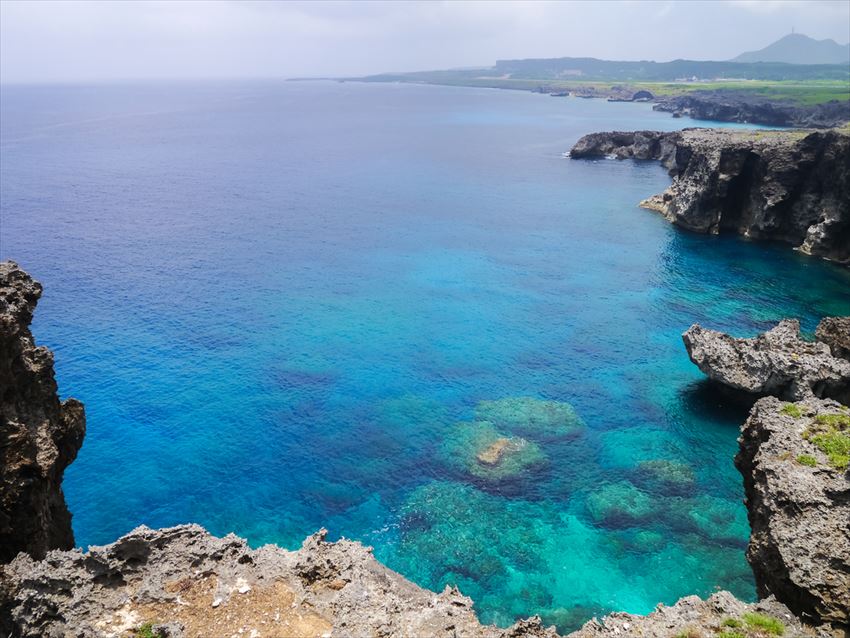 Yonaguni Island is probably the furthest inhabited point off the coast of Japan, and you can even see across to neighboring Taiwan from here. The seas around the island are considered an underwater paradise for serious divers and there is even a dive site which is said to be the spot where a lost city used to stand. The island is also famous for a strong spirit called awamori, so make sure to try some before you leave. The best way to get here is by boat from Ishigaki Island or you can fly from Iriomote Island.
Kouri and Sesoko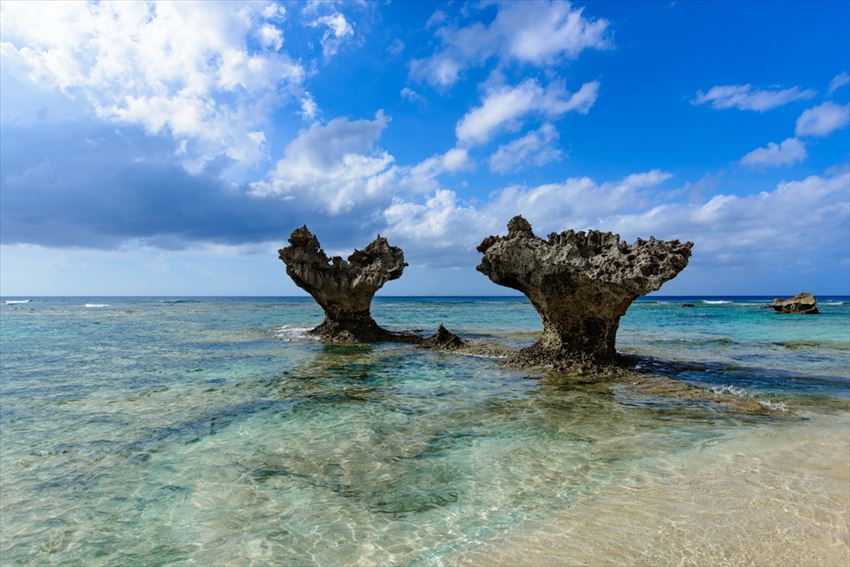 Located in the northern region of Okinawa are the islands of Kouri and Sesoko. You can access the islands easily via the Ohashi Bridge and Kouri Island in particular is famed for having one of the prettiest beaches in Okinawa. When it comes to Sesoko Island, you will find a beach resort that can also be accessed from the mainland by car and which is well worth a visit if you are travelling around the north part of Okinawa.
Nagannu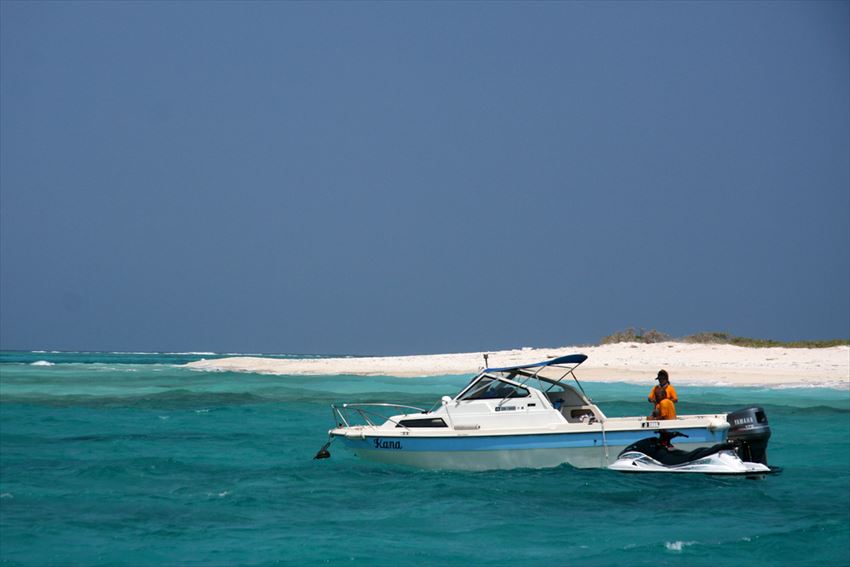 Nagannu Island sits in the southern part of Okinawa and can be accessed from Naha City via an easy ferry ride. The seas around the island have an abundance of tropical fish and pretty coral reefs, making this a great choice for those who like snorkeling or diving. You can also try other fun underwater activities like ocean walking, or you can just relax on the sand with a good book if you prefer something a little less adventurous.
Taketomi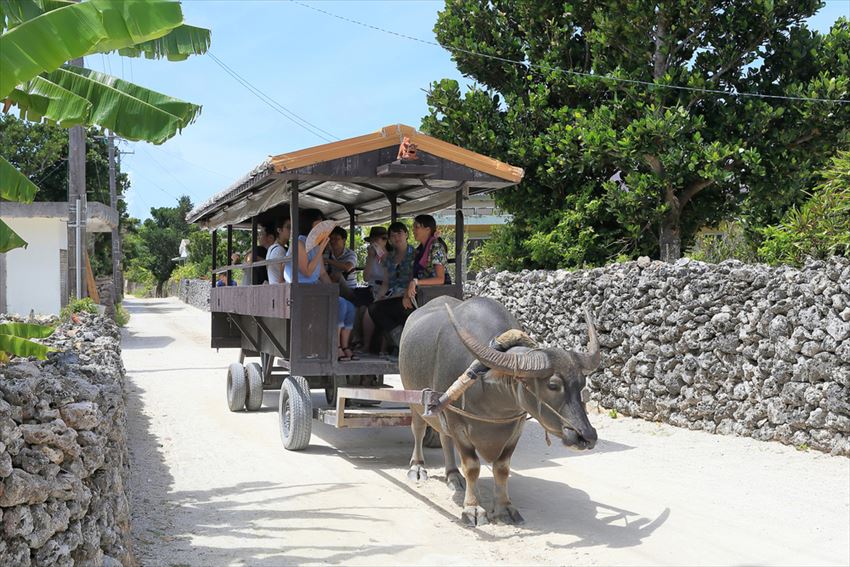 Taketomi Island can be easily reached from Ishigaki Island and takes around 15 minutes by boat. One of the best reasons to come here is due to the size of the island, which is one of the smallest in Okinawa. This means that you can walk around the island in a few hours and admire the traditional villages that dot the route. If you don't want to walk, then you can consider a tour in a cart drawn by a water buffalo.
Iriomote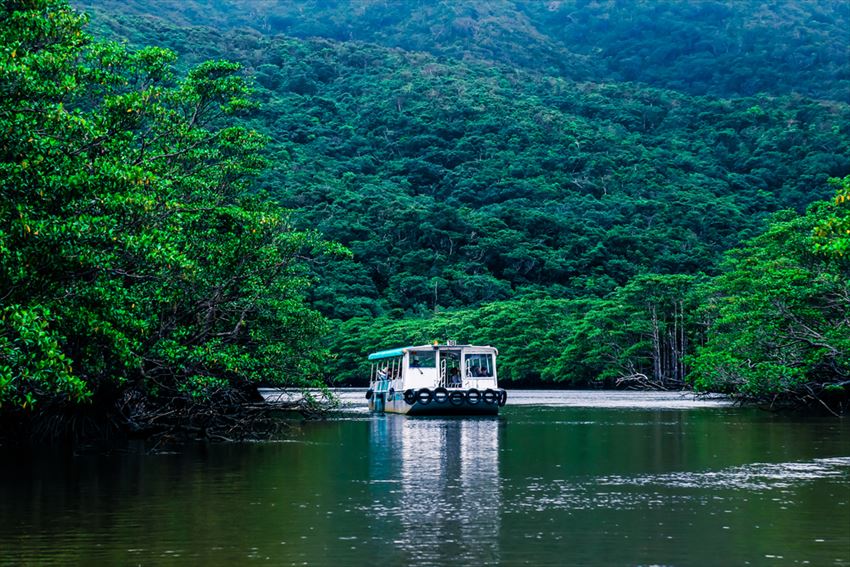 Some of Okinawa's islands lend themselves more to relaxing on the beach, so if you want to do something active like trekking or canoeing, Iriomote is a good option. Iriomote is sometimes referred to as the 'Galapagos of Japan' and is covered in lush forest and jungle which is home to a plethora of exotic flora and fauna. You can get there in as little as 40 minutes using the jetfoil from neighboring Ishigaki Island.

Hateruma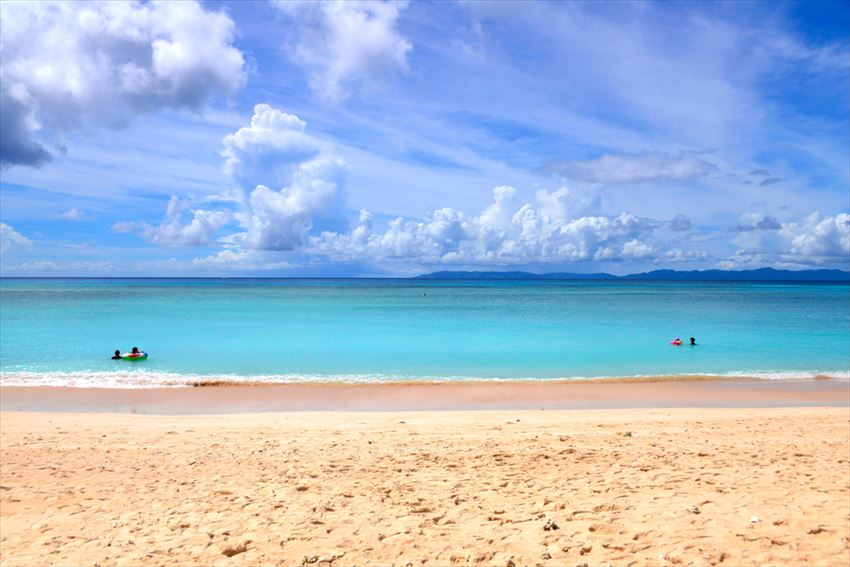 Hateruma has the claim to fame of being the southernmost inhabited island in Japan, and on a trip here you will also find acres of white powder sand and turquoise waters. The island is popular with those who like snorkeling as the water around the island's beaches is shallow and there are no strong currents.

Kume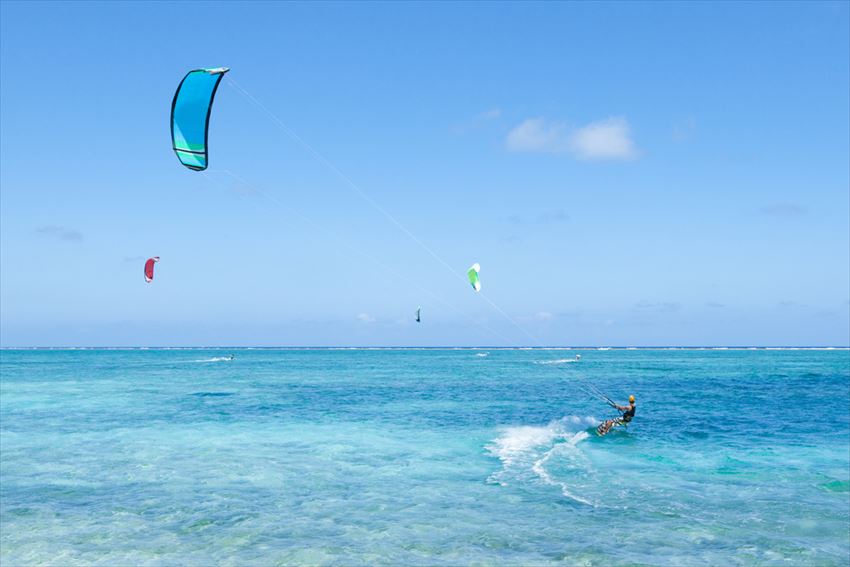 Kume Island sits in the Ryukyu Archipelago and is famous for its natural beauty and array of Japanese flora and fauna. As a result of this, the entire island has national park status and if you like hiking then this is a great choice. The island is bisected by picturesque streams and covered in scenic wetlands which are ideal for anyone who wants to take in the natural beauty of Okinawa. Anyone who likes bird watching will also find plenty to see here as the lush foliage on Kume is home to a huge number of exotic species. You can also enjoy an array of water sports like kite surfing and paragliding.
Many travelers to Japan don't make it down to Okinawa, but if you get the chance then it is well worth it to see a completely different side of life. Each island has something unique to offer, and even though you may not immediately think of a beach holiday when you think of Japan, you won't be sorry if you add this to your itinerary.

[Survey] Traveling to Japan
Recommend