Iriomote Island: Okinawa's Remote Island with over 90% Covered by Jungle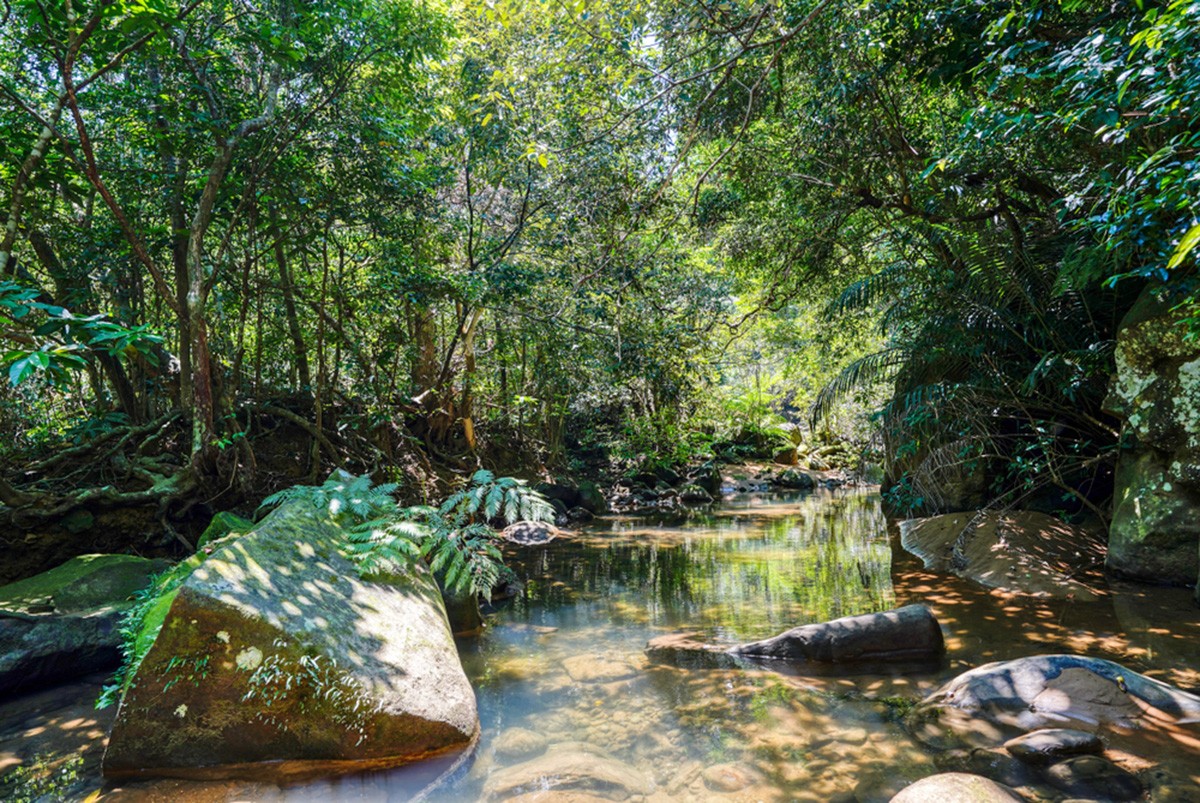 Iriomote Island is one of the islands of the Yaeyama Islands in Okinawa. Most of the island is covered with subtropical virgin forest, and it is great for experiencing various activities such as jungle cruises and trekking. A wide variety of animals and plants inhabit the island, including the nationally designated natural monument "Iriomote Wild Cat", a kind of cat called as Prionailurus bengalensis iriomotensis.
About Iriomote Island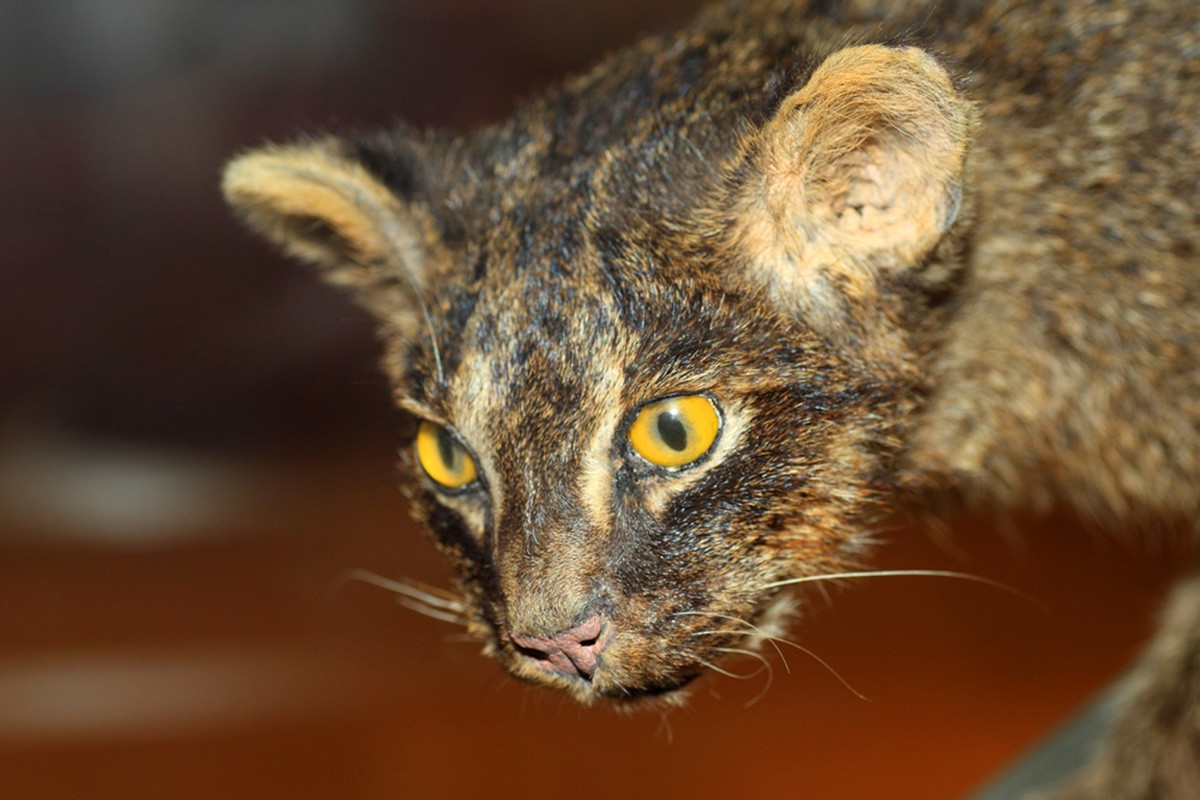 Iriomote Island is the second largest island in Okinawa Prefecture after the main island of Okinawa. It is an academically precious island inhabited by 15 nationally designated natural monuments, and the entire island is designated as a national park.

The climate of Iriomote Island is warm and humid, with an average annual temperature of about 23 ° C. You can experience various activities throughout the year, but if you want to go swimming and do marine sports in particular, the summer is recommended, when the water temperature is around 27-31 ° C.
However, since Iriomote Island has its rainy season from May to June and typhoon season from July to October, be sure to check the weather.
Highlights and Things to do at Iriomote Island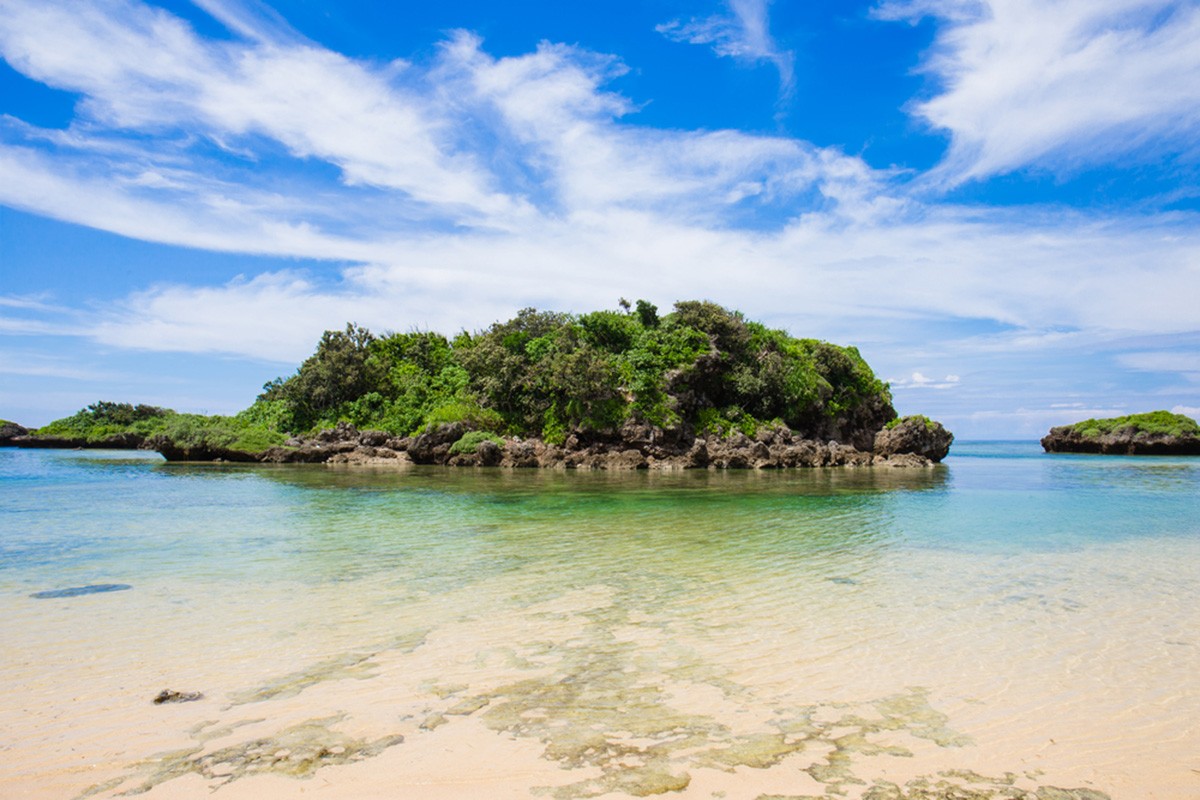 Iriomote Island is broadly divided into an eastern area with Ohara Port and a western area with Uehara Port. Here are the features, recommended sightseeing spots, and activities of each area.
Eastern Area where you can see various Subtropical Plants such as Japan's Largest Mangrove Forest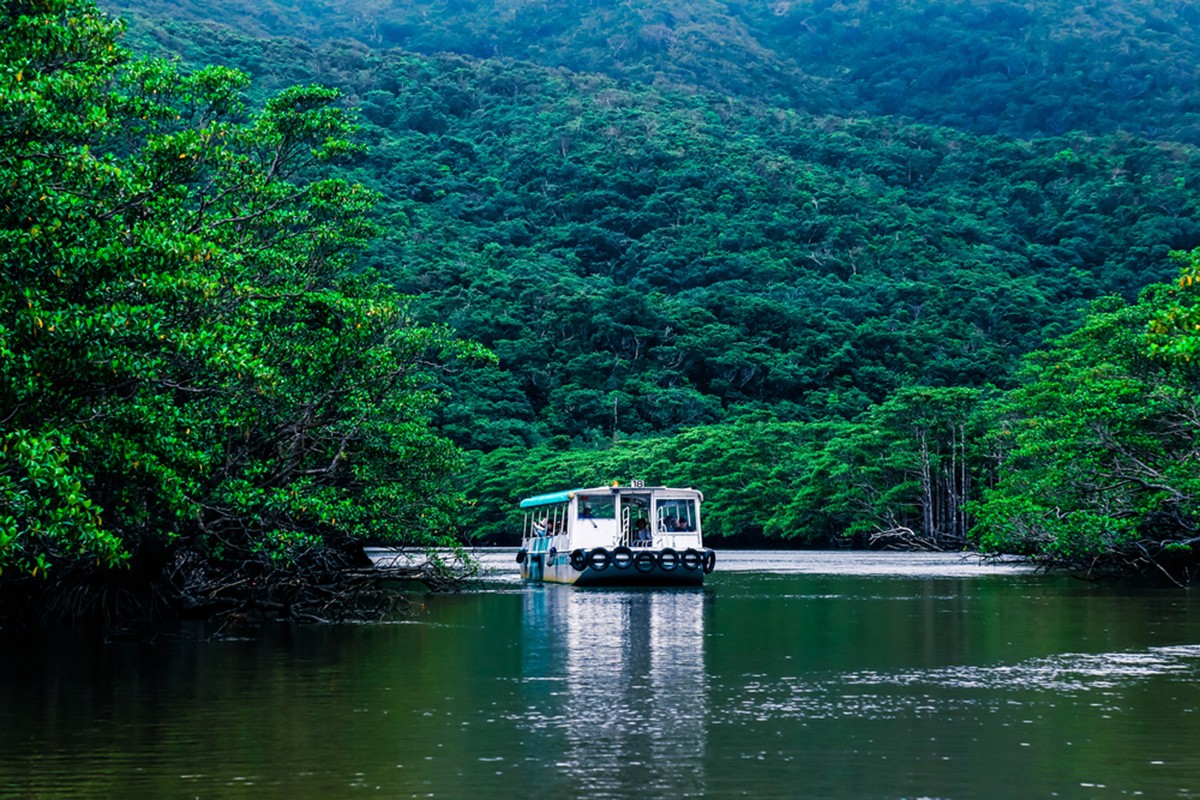 In the eastern area, there are many spots where mangroves grow, such as "Maira River" and "Yutsun River". Among them, Nakama River is where Japan's largest mangrove forest, designated as a national natural monument, is located. You can observe the mangrove up close through various activities such as a cruise, canoeing and trekking.

In addition, at the Iriomote Wildlife Conservation Center, you can see taxidermies of animals that live on Iriomote Island, including the Iriomote Wild Cat (Prionailurus bengalensis iriomotensis), and panel displays that introduce the natural environment and geography.
The Western Area with Beautiful Beaches such as "Starsand Beach" and a Scenic Jungle in Iriomote Island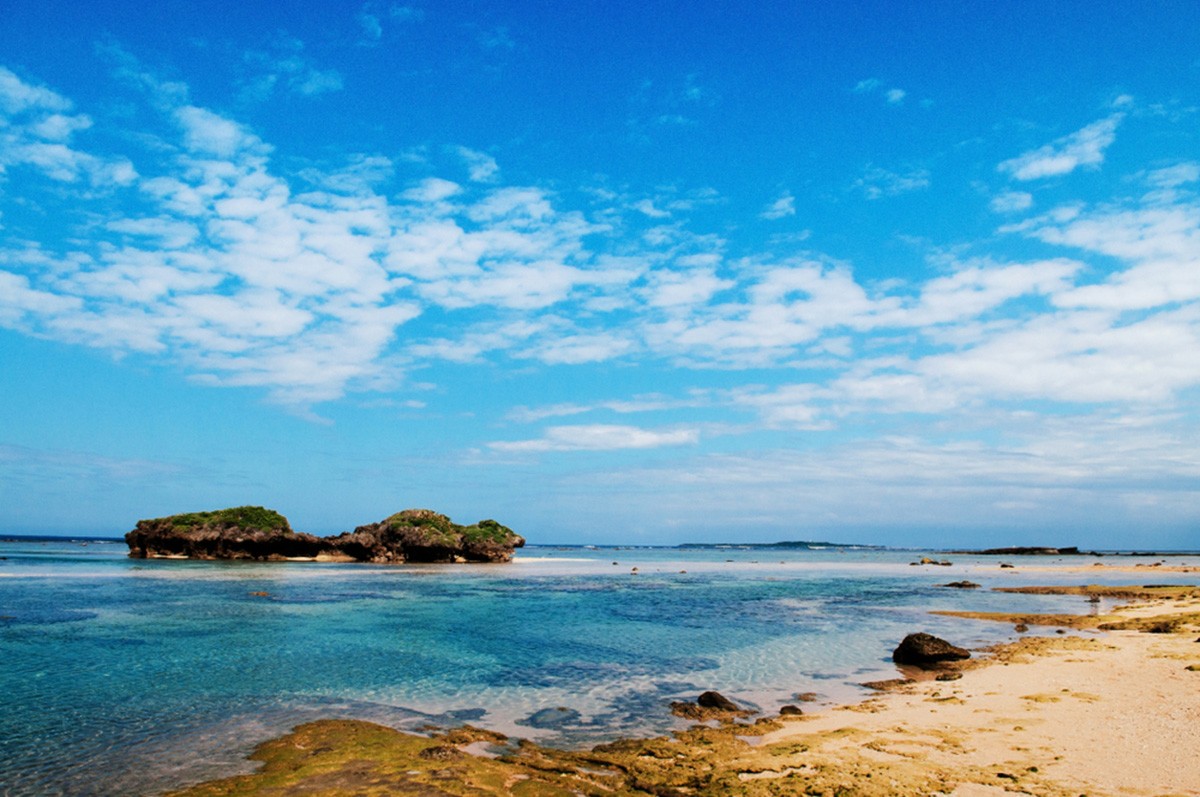 The western area is dotted with white beaches with beaches with clear seas, such as the fine sandy beach of Tudumari and Baras Island that made of coral fragments. Among them, "Starsand Beach" (Hoshizuna-no-hama Beach) is a beach that is famous for its star-shaped sand. In addition, it is a shallow sea and is a great snorkeling spot where you can appreciate more than 100 kinds of colorful fish.

In addition, the western area is full of attractions besides just the sea. For example, a vast mangrove forest can be seen at the Urauchi River which is the largest river in Iriomote Island.
And in the forest, there are famous attractions such as "Mariyudwu Falls" featuring a two-tiered waterfall and a round basin, and "Pinaisara Falls", the largest waterfall in Okinawa, at about 55 meters height difference.
At these spots, activities such as jungle hiking and canoeing are popular.
Foods and Restaurants of Iriomote Island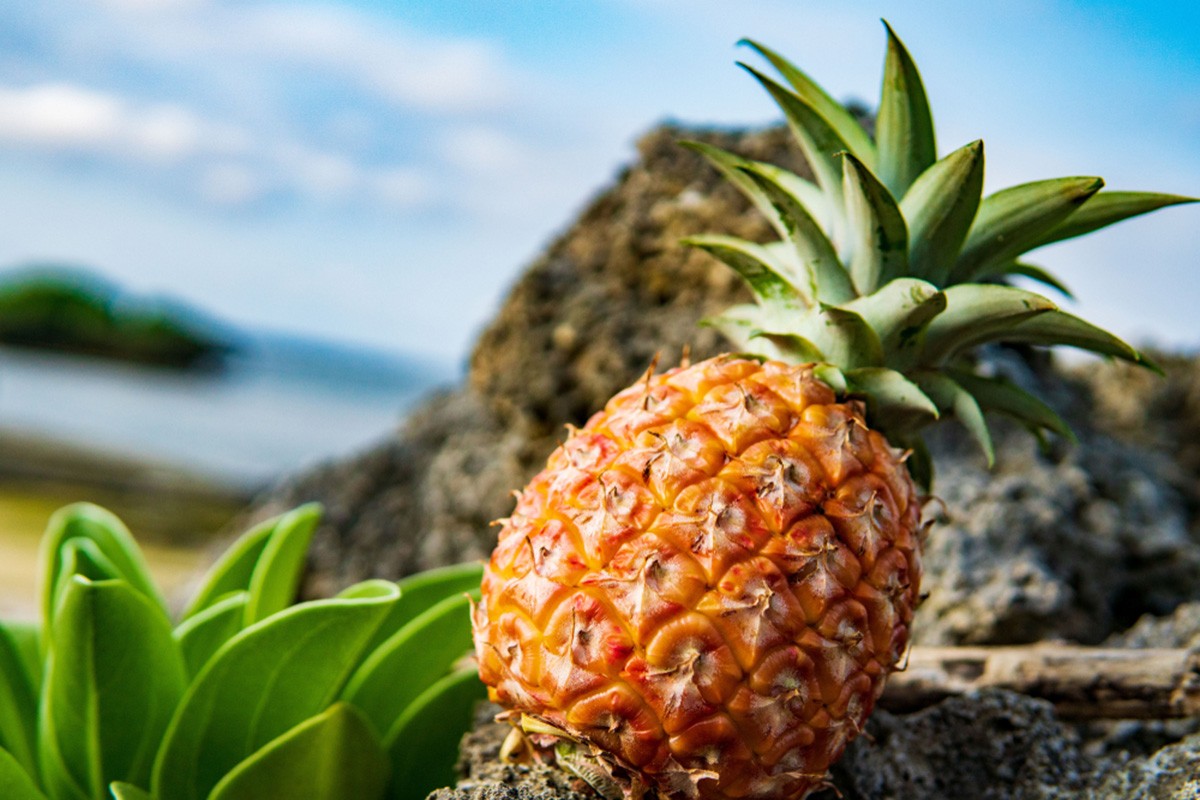 Iriomote Island is full of seafood. For example, "Gazami Pasta" and "Gazami Juice" using crab from the mangrove called "Gazami", are famous. There are also fruits such as "Island Pine", a representative pineapple of the island, and "Ripe Mango".

In addition, there are restaurants around each port in the eastern and southern areas, and are scattered around other coastal areas as well. There are many around Uehara Port in the western area in particular.
Hotels and Ryokan at Iriomote Island
Accommodation facilities vary in number and type depending on the area.

In the eastern area, there are many accommodations with a homely atmosphere, including guesthouses, Ryokan (Japanese inns) and private house providing logging for travelers, mainly at Ohara Port.
On the other hand, in the western area, many accommodations are gathered around Uehara Port. In addition to the largest resort hotel on the island and stylish villas, there are various inns such as guest houses, pensions and private house providing logging for travelers.
There are reasonably-priced inns of around 5,000 to 10,000 yen in the western area.
How to get to Iriomote Island
When heading to Iriomote Island, take a boat from Ishigaki Island, the main island of the Yaeyama Islands. Go to Ishigaki Island by airplane from various places, and head to Iriomote Island from Ishigaki Port by high speed boat or ferry. There are corresponding ports in Iriomote Island that serve as gateways to the eastern and western areas, so be sure to choose based on your destination.

It takes about 35-40 minutes by high-speed boat and about 1 hour 20 minutes by ferry to Ohara Port in the eastern area. On the other hand, Uehara Port in the western area is about 40-45 minutes by high-speed boat and about 1 hour 40 minutes by ferry.
Be sure to use the local bus, since each tourist spot on the island is far from the port.
Spot information
Spot name: Iriomote Island (Uehara Port)



Street address: Uehara, Taketomi-cho, Yaeyama-gun, Okinawa Prefecture 907-1541
Access: 

Ishigaki Port → [High Speed ​​Ship] approx. 35-40 minutes → Ohara Port 
Ishigaki Port → [High Speed ​​Ship] approx. 40 minutes-45 minutes → Uehara Port

Wi-Fi: Available (Taketomi Free Wi-Fi)
Language: English
Credit cards: VISA, MasterCard, JCB, AMERICAN EXPRESS, Diners Club International (depending on facility)
[Survey] Traveling to Japan
Recommend