Ishigaki Island. One of the best tourist islands in Japan with both subtropical nature and urban appeal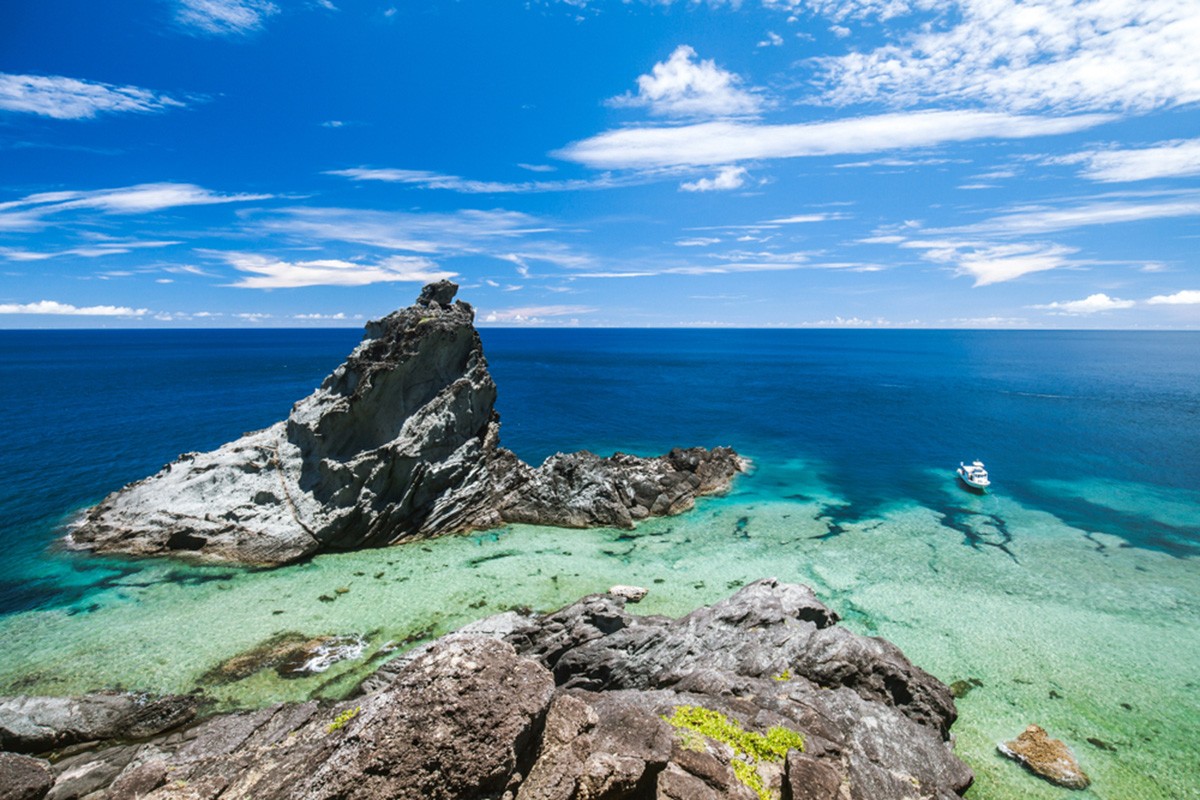 Ishigaki Island is an island located about 430km southwest of Naha in Okinawa. Although it is abundant with nature such as the ocean where coral reefs can be seen, subtropical primeval forests and flowers, but at the same time it also has urban attractions such as resort hotels and shopping spots. Ishigaki island is also a treasure trove of ingredients from the sea and tropical climate, such as seafood, vegetables and fruit. 

About Ishigaki Island, Okinawa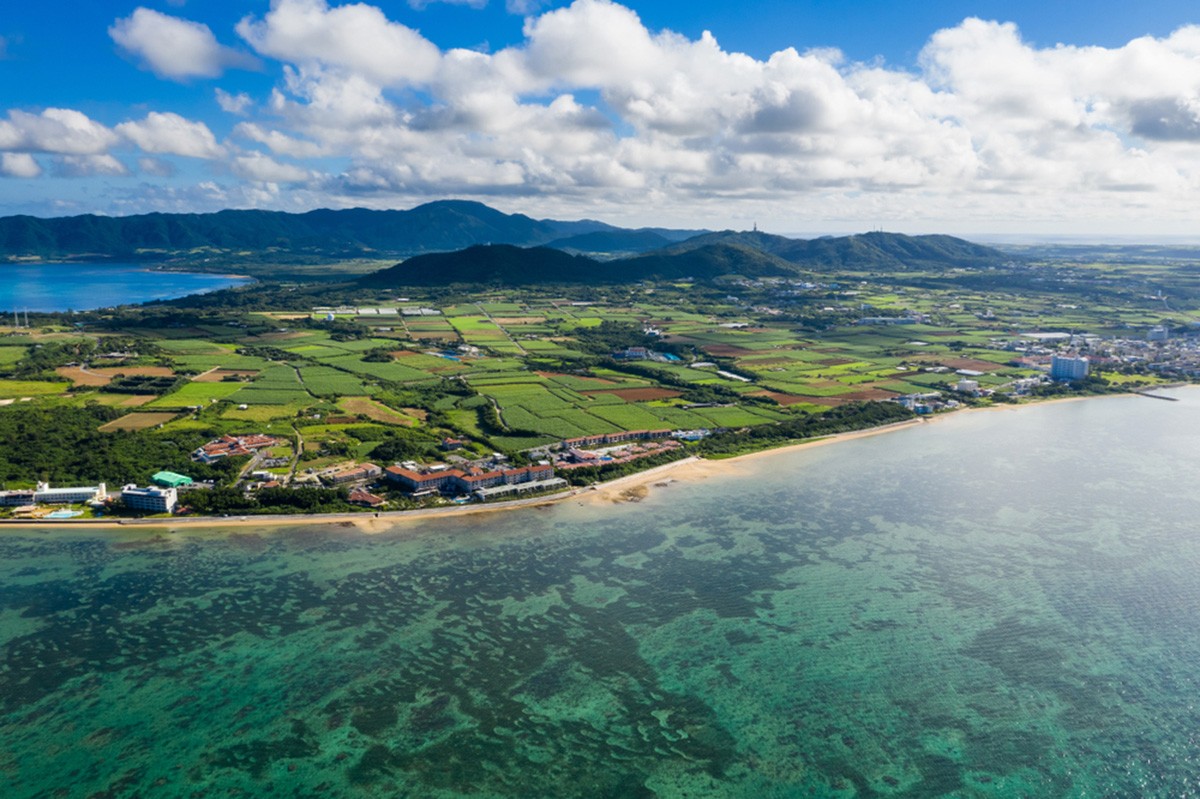 Ishigaki Island is the main island of the Yaeyama Islands. It is also the third largest island in Okinawa Prefecture after the main island of Okinawa and Iriomote Island. Ishigaki island is characterized by its oblong shape, and the central area is separated into the south and the north area. Although the southern part is a plain, it has undulating terrain, and the urban areas and rural areas such as sugar cane fields spread out through this area. In contrast, a mountainous area spreads through the northern area. Furthermore, there is the Hirakubo Peninsula that protrudes lengthily out the back. 
Weather and Sightseeing Season in Ishigaki
The climate on Ishigaki Island is warm year round, around 30 ° C in summer and around 20 ° C in winter. For this reason, you can go sightseeing all year round, but if you mainly want to go swimming and take part in activities in the sea, March to October is recommended. In this period, you can swim on lots of beaches.

In addition, it is important to check the weather report from late June to October since it is typhoon season. If you mainly plan to go sightseeing, then spring or winter would be much better than going in the typhoon season.
Things to See and Do on Ishigaki Island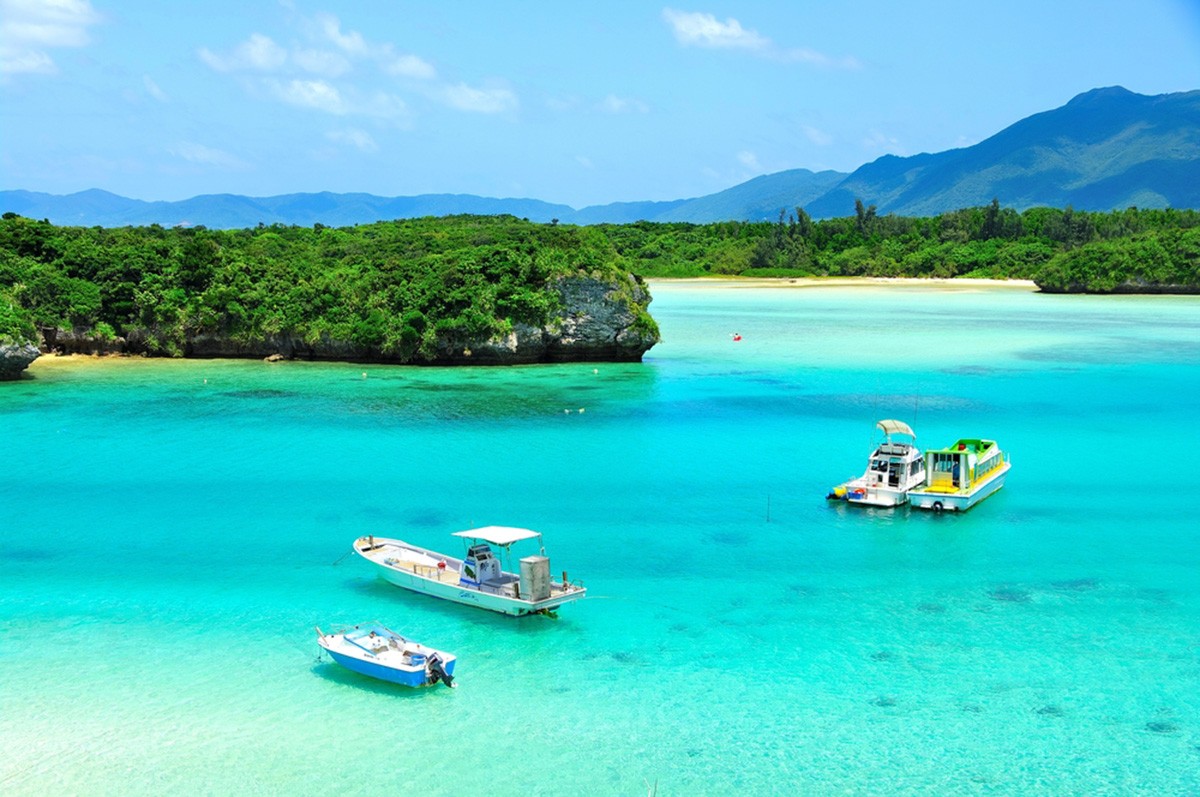 Ishigaki Island has various attractions, but here we will look at Ishigaki Island's natural areas and introduce spots and activities we recommend.

Activities to Enjoy on Ishigaki Island beach such as Sea Bathing and Scuba Diving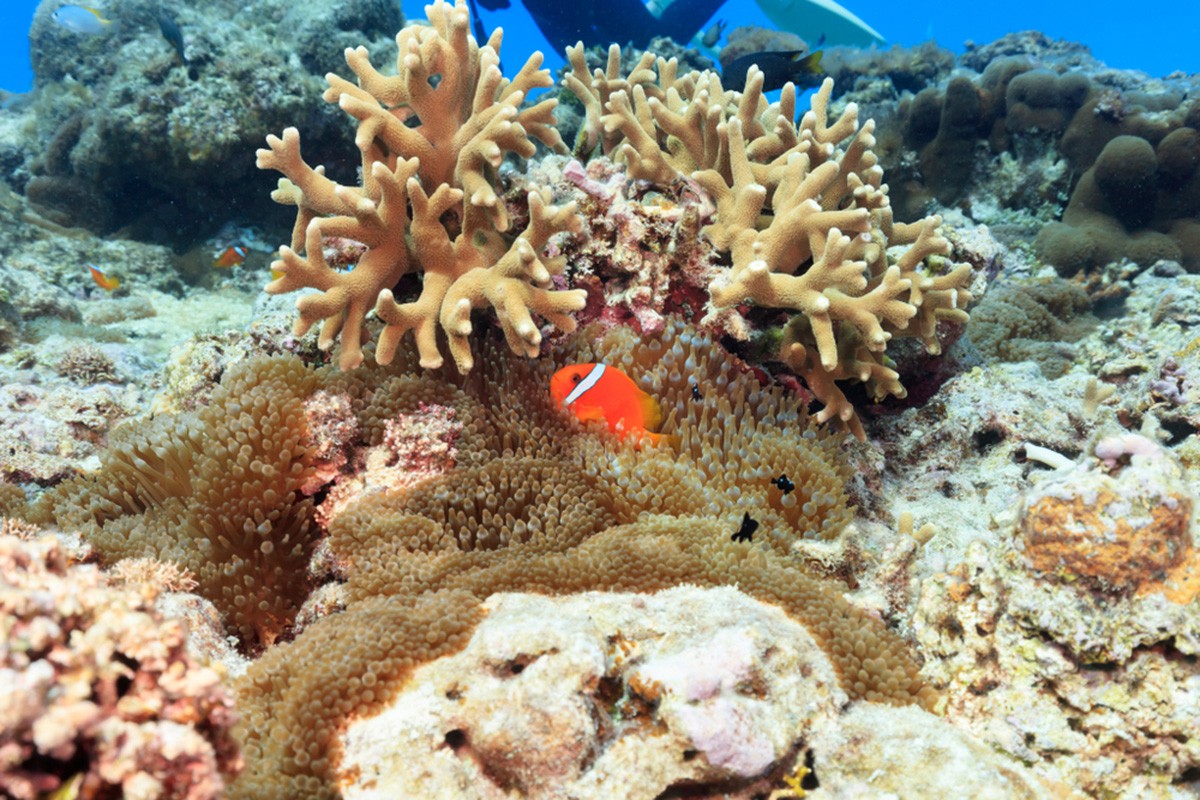 On the coast of Ishigaki Island, there are lots of beaches where you can experience marine activities. For example, you can experience sea kayaking, jet skiing, swimming and sun bathing at "Fusaki beach" and "Maesato beach".
On "Shiraho beach", there is an area where a variety of corals grow, such as rare blue corals. By snorkelling and scuba diving, you can observe colourful coral reefs closely. 
Spots Born from Naturesuch as the Limestone Cave and Mangroves in Ishigaki Island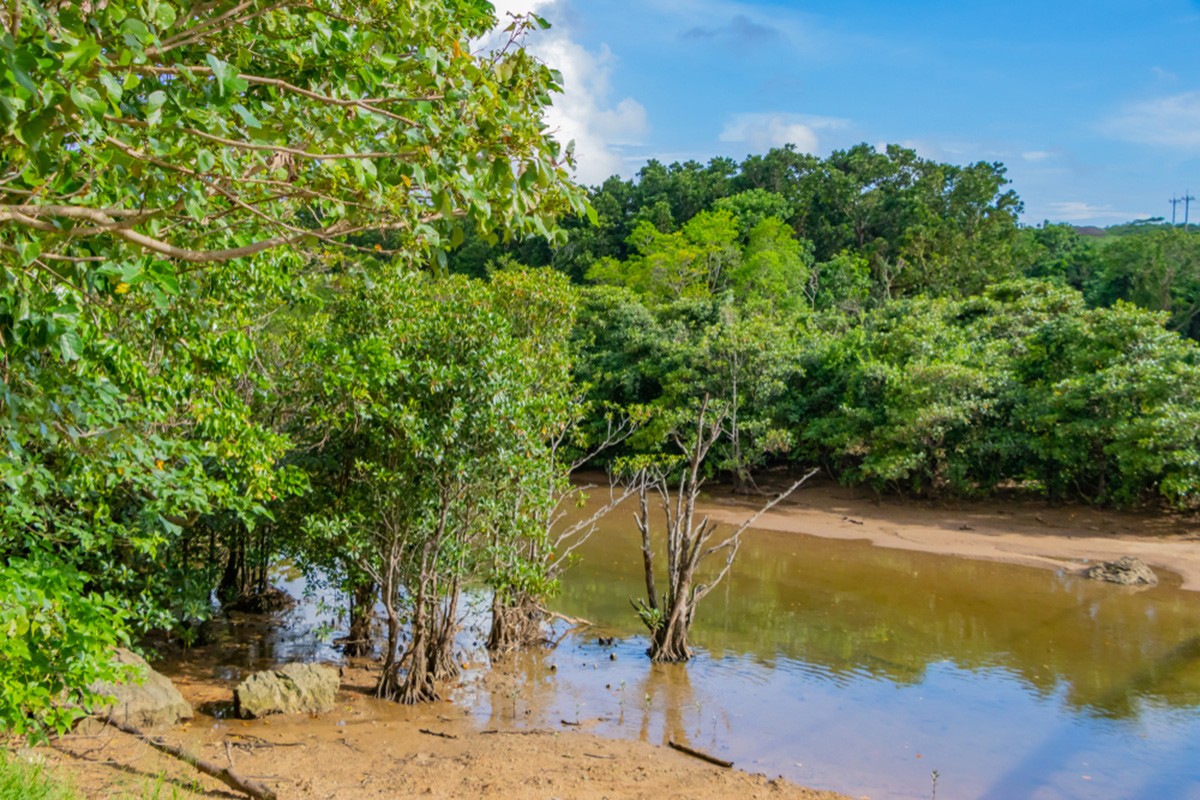 Ishigaki Island has lots of sightseeing spots born from nature. For example, "Ishigaki Stalactite Cave" is the largest limestone cave in Ishigaki island. This area is teeming with highlights such as beautiful, sculpture-like stalactites and magical illumination scenery.

A massive mangrove forest spreads along the Miyara River and the Fukidō River. It is popular to view the various mangrove shapes while going along the river and doing activities such as canoeing and stand-up paddle surfing.
Picturesque Spots of Ishigaki Island with a View of the Ocean such as the Lighthouse on the Cape and the Observatory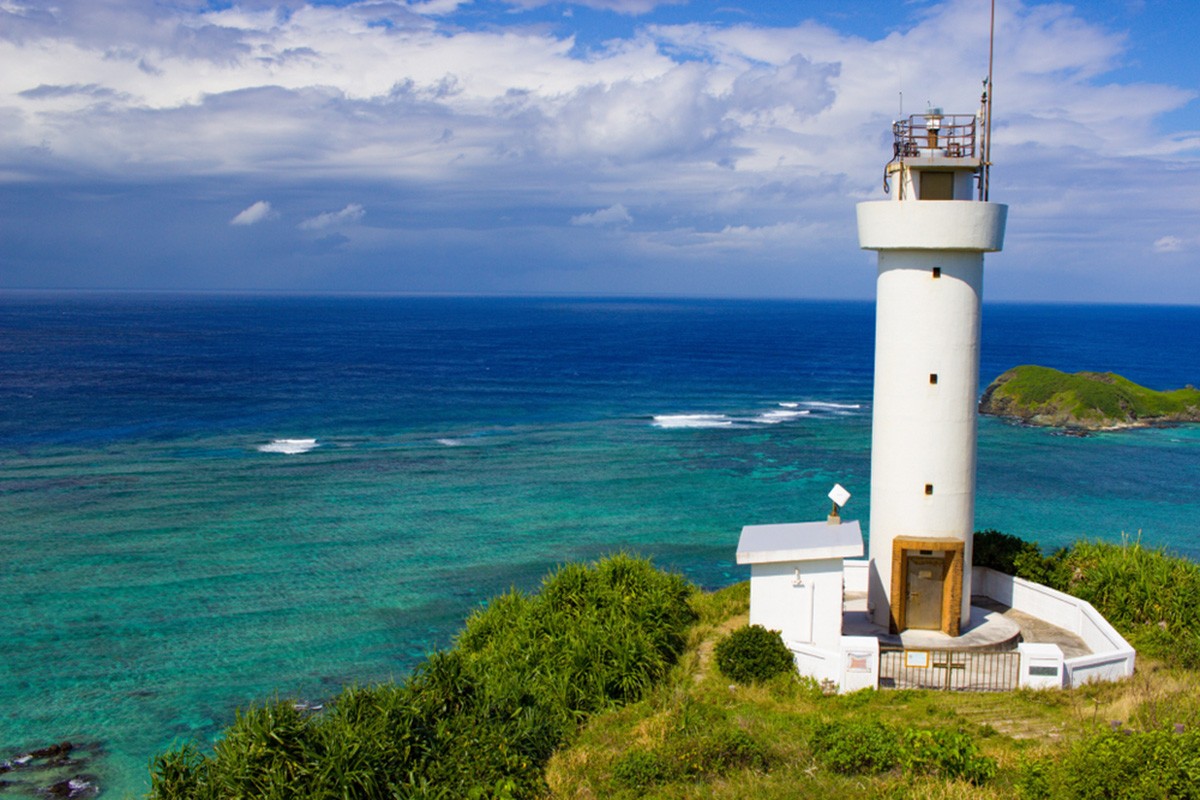 When sightseeing in Ishigaki Island, we should also head to picturesque spots where the sea and island scenery can be seen from a hill. For example, you can see the vast ocean spreading from the cape below where a pure white lighthouse stands at places such as "Uganzaki", the westernmost point, and at "Hirakubozaki", the northernmost point of the Hirakubo Peninsula.
Moreover, "Tamatorizaki Observation Platform" that is located at the base of the Hirakubo Peninsula is another popular spot. From the observatory, you can appreciate tropical flowers like the hibiscus on the promenade that leads up to the observatory, and you can see the emerald green sea, beach with white sand, and lushly green peninsula scenery.
Food and Restaurants on Ishigaki Island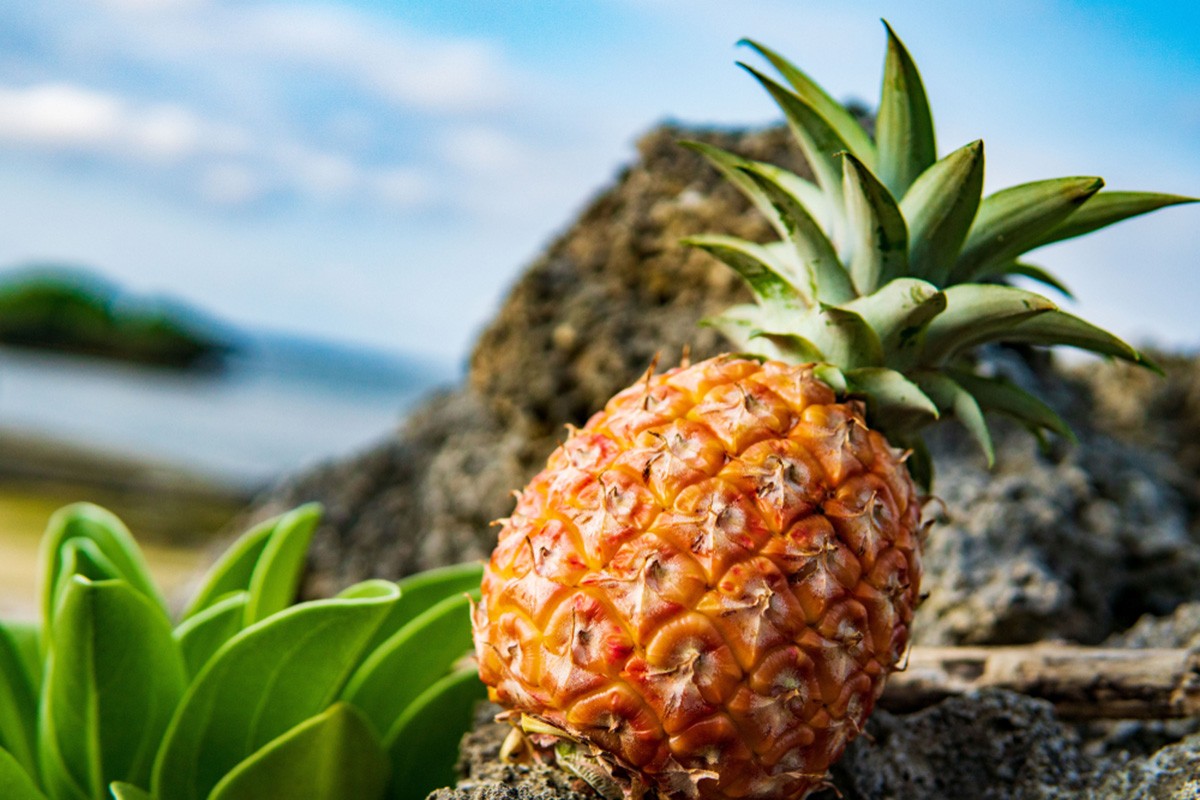 Ishigaki Island is abundant with special products such as seafood and fruit. You can enjoy various dishes such as Yaeyama soba, meat dishes made with the branded beef "Ishigaki beef", seafood dishes, and desserts using pineapple and mango.

Moreover, restaurants are particularly plentiful in the southern city area, but there are some along the northern and southern coasts. 
Hotels and Japanese Inns on Ishigaki Island
Ishigaki Island has a many kinds of accommodation such as resort hotels, accommodation-specific economy hotels, guesthouses and pension boarding houses. There are few places to stay in the central area, but in the northern and southern coastal areas there is plenty of accommodation. The north is dotted with accommodation all over, but accommodation in the south is gathered around Ishigaki Port. If you are searching for reasonably priced accommodation of around 5,000 yen, the southern area is recommended.
Getting to Ishigaki Island is Convenient with Flights 
If you want to go to Ishigaki Island, take an airplane. When heading from the main island of Okinawa to Ishigaki Island, it takes about an hour from Naha Airport to reach New Ishigaki Airport (Painushima Ishigaki airport). There are also direct flights from major airports like Haneda Airport in Tokyo and Kansai International Airport in Osaka.
Since each sightseeing spot on Ishigaki Island is located out of the city area, you should use the local bus from New Ishigaki Airport (Painushima Ishigaki airport). 
Spot information
Spot name: Ishigaki Island (New Ishigaki Airport)

Street address: 1960-104-1, Shiraho, Ishigaki, Okinawa 907-0242
Access: Naha Airport → [Airplane] About 1 hour → New Ishigaki Airport

Wi-Fi:Available(ishigaki free wifi)
Language:English, Chinese, Korean, French, Spanish, Italian, German

Credit cards: VISA, MasterCard, JCB, AMERICAN EXPRESS, Diners Club International, UnionPay
[Survey] Traveling to Japan
Recommend