Taketomi Island – at Where You Experience Ancient Okinawa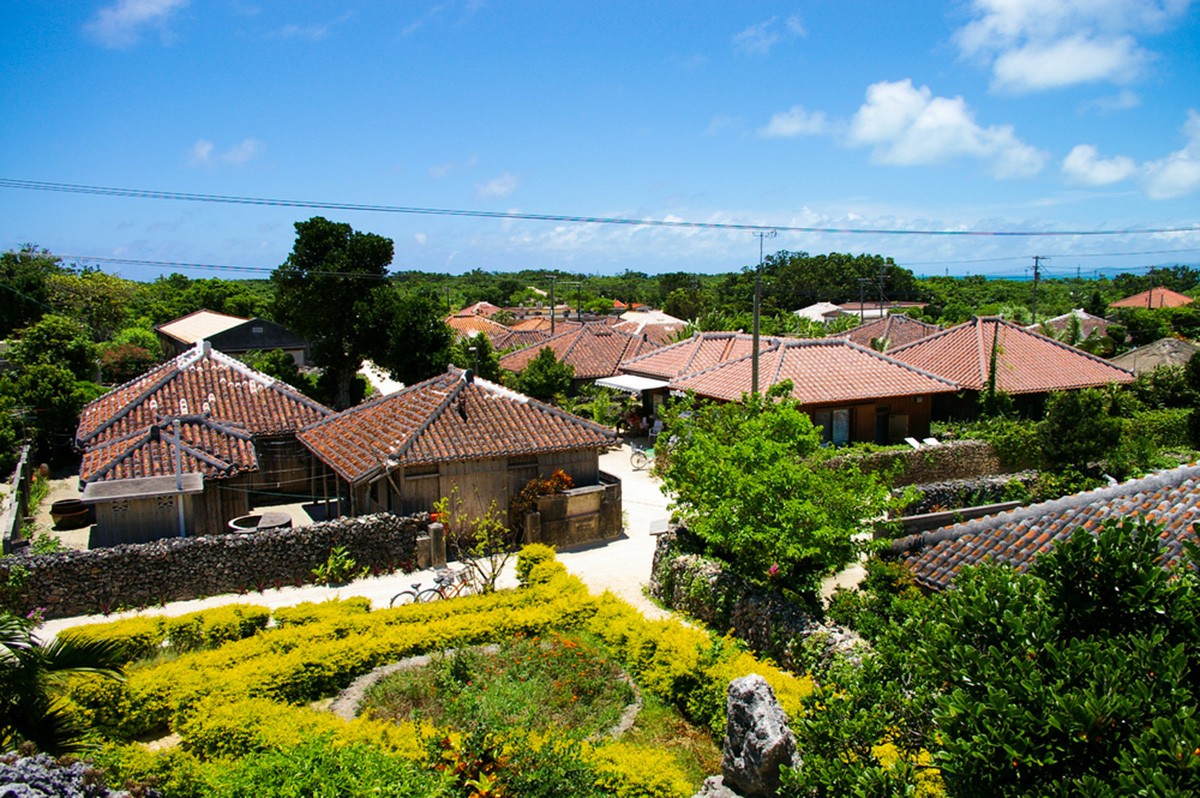 Taketomi Island is one of the Yaeyama Islands (an archipelago in the southwest of Okinawa) with a 9 km circumference. It is famous for its beautifully preserved beaches and traditional visiting spots. Many of its sightseeing experience are unique and exclusive, which make a journey there absolutely worthwhile.
About the Taketomi Island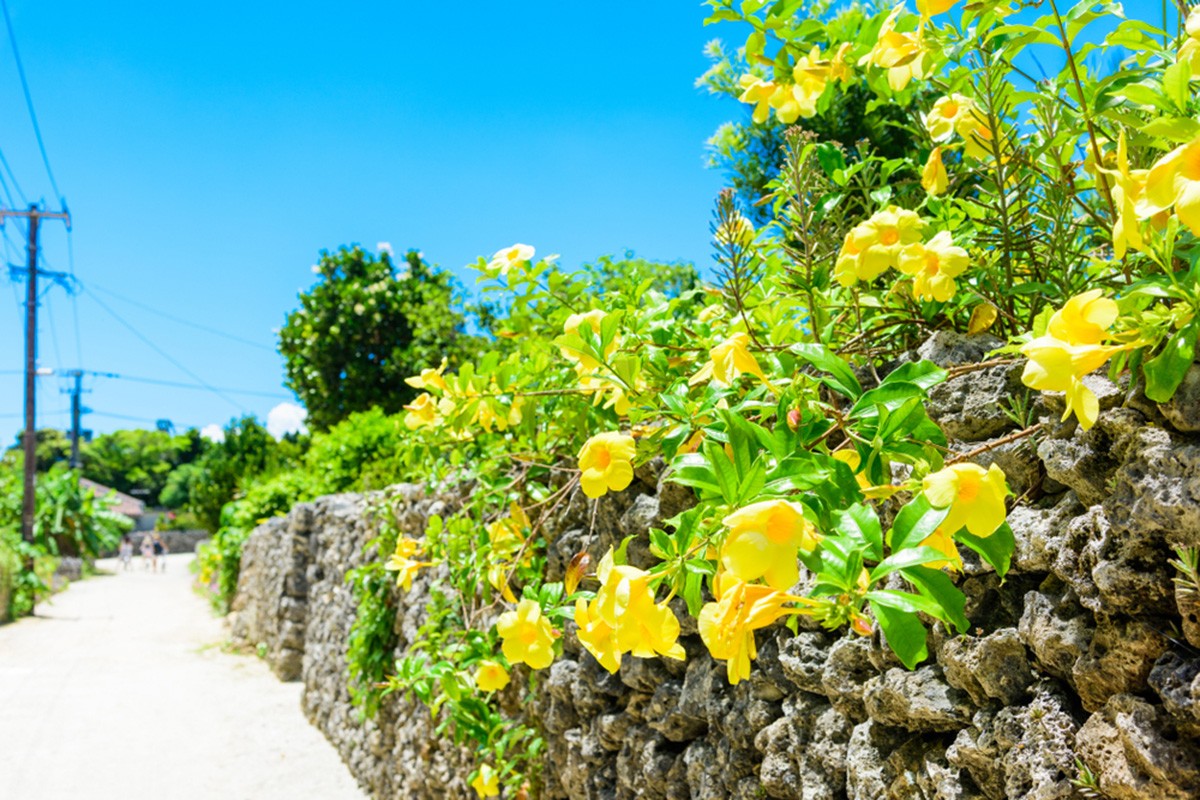 The island brings ancient Okinawa to our contemporary time. Its villages consist of well-preserved traditional style, one-storied houses surrounded by stone walls, covered with red tiled roofs, and with hibiscus and bougainvillea flowers. The island itself is designated as an important cultural asset. And, it just off the coast of Ishigaki Island and accessible in just 10 mins of turbo jet ride. 
Weather and Visiting Season of Taketomi Island
Taketomi Island belongs to the Ishigaki area with an annual average temperature 24 degrees Celsius. Even in winter, the average temperature is as high as 18, Such stable temperature makes the spot nice for sightseeing throughout the year. Yet, the best season to visit would greatly depends on your purpose. Summer is for diving and marine sports, April to June would be perfect for touring around the villages. Be mindful that it is rainy from May to June, and there is a risk of typhoon from July to Sept so make sure you check the weather before your visit.
The Attractions of Taketomi Island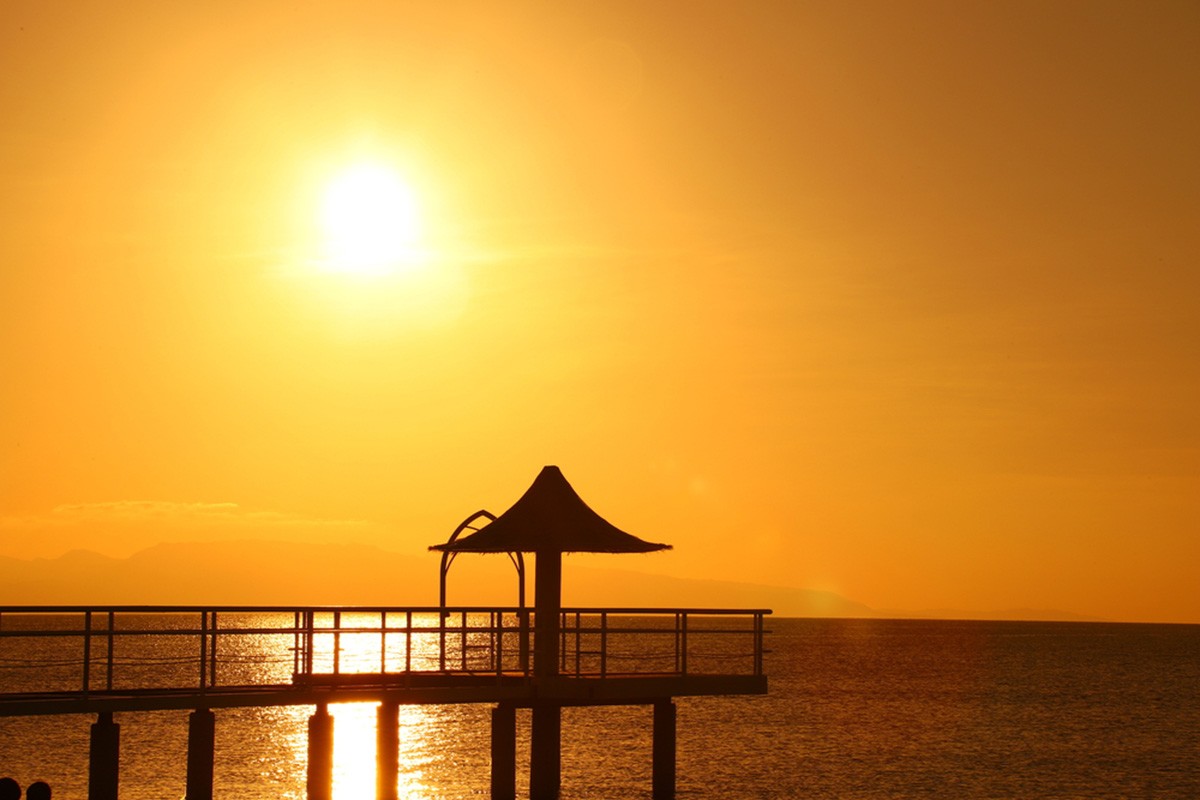 Taketomi Island provides a wide range of sightseeing experience, from folk museum visit to glass-bottom boat tour. Let's look at some of them.
Taketomi Island Beach such as The Kondoi Beach Famous for Snorkelling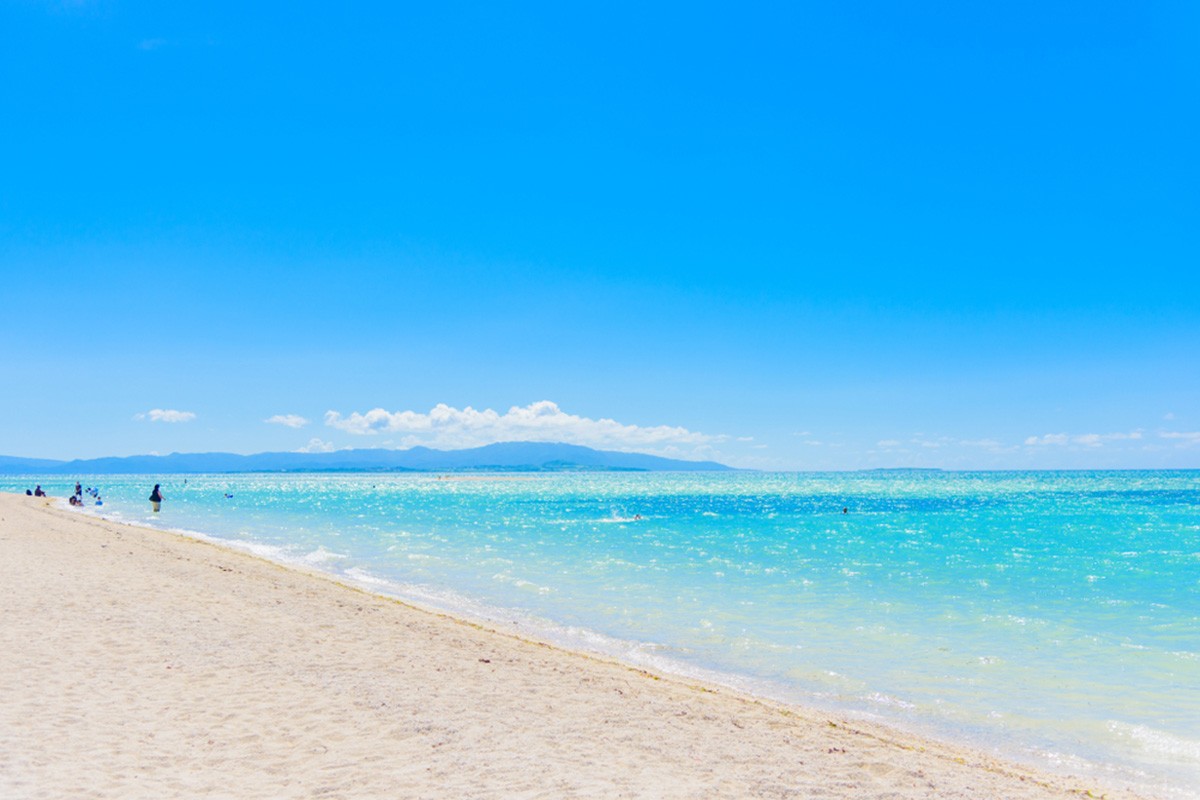 Along the coastline of Taketomi island are countless splendid beaches. For instance, the Kondoi beach is a silent spot with relatively calm waves, which is also a famous spot for snorkelling with superb views of Iriomote island, Kohama island and other islands of Yaeyama, especially during the sunset. 
Besides, the "Kaiji beach" is famous for its star-shape sand, and the 100% unpolluted natural "Aiyaru beach" are also highly recommended.
"Suigyusha"(Water Buffalo Cart Rides)- the Special Sightseeing Transport to Tour around the Villages on Taketomi Island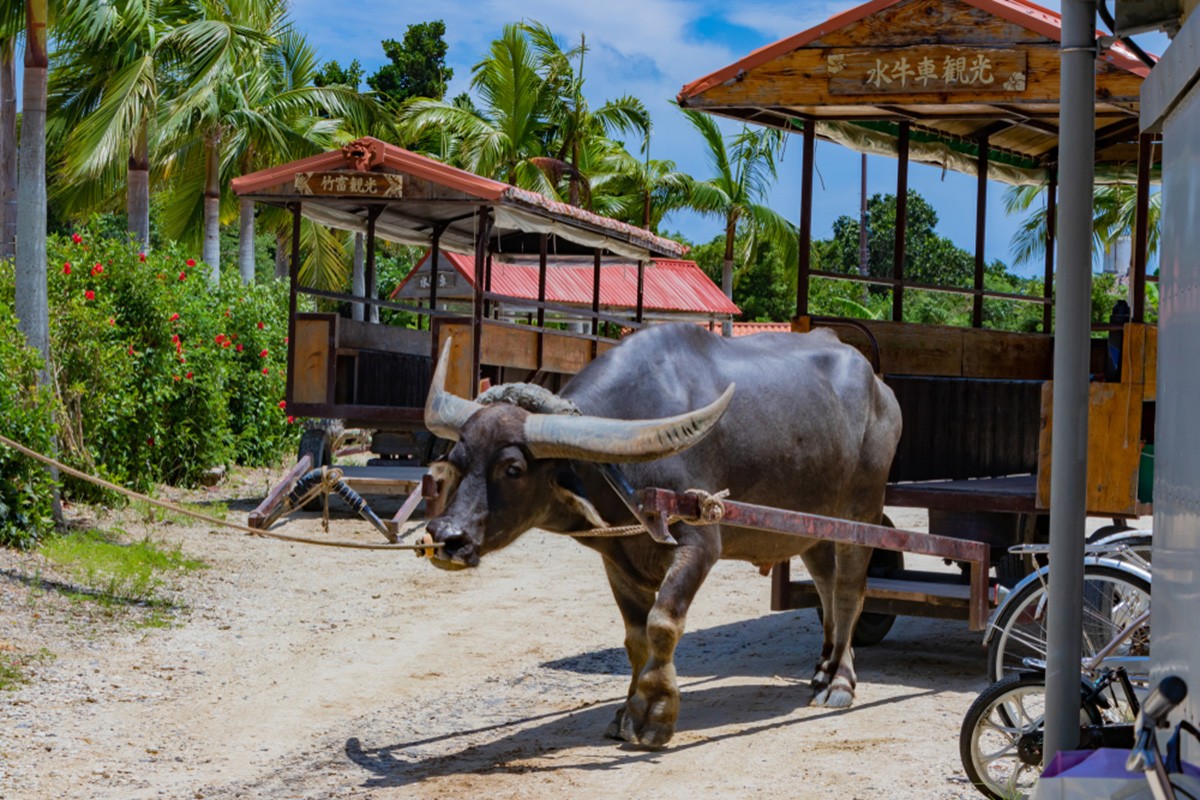 To tour around Taketomi Island, you can choose to take a ride on "Suigyusha", the famous buffalo cart. Passing through the well-preserved red tiles and white sand, watching the huge banyan trees and tiger's claw flowers on the lovely buffalo wagon is definitely a highlight of your visit. Moreover, there are unique cultural experience you can join to see "Sanshin" (a traditional Okinawa stringed musical instrument) performance.
Foods and Restaurant on Taketomi Island
On Taketomi Island, visitors can be amazed by Okinawa and Yaeyama islands' local cuisine like Yaeyama soba noodles, Taketomi soba noodles, Goya Chanpuru (fried bitter melon). Restaurants concentrate at the center of the island. 

And, there are also many other nice choices like decent French food in hotels. 
Hotels and Inns on Taketomi Island
Accommodation facilities on the island are usually like typical Okinawa architectures with red tile roof- hotels, inns, guest house, cottage…guest house is the majority indeed. The facilities concentrate on the north of the island; guest houses reasonably costs 4,000 – 6,000 yen per stay. On the contrary, there are more luxury choices at around 30,000 yen per stay in the south of the island. 

Get to Taketomi Island from Ishigaki Island
To get to Taketomi Island, you may want to head to Ishigaki Island first. At the outlying Island Terminal at Ishigaki Island Port, there is a turbo jet or ferry head to the entrance of Taketomi Island, "Taketomi hagashi-ko (east port)", which just take around 10 minutes. On the island, you may tour around by bus or just on foot. 
Spot information
Spot name: Taketomi Island (Taketomi higashi-ko)
Street address: Taketomi, Taketomi-cho, Yaeyama-gun, Okinawa 907-1101
Access: Ishigaki port →[ferry] approx. 10 mins
Wi-Fi: available (Taketomi-cho Free Wi-F)
Language: English
Credit cards: no credit cards accepted
[Survey] Traveling to Japan
Recommend