How to enjoy sightseeing in Ishikawa Kanazawa and Hokuriku by train or bus! A must-see for hot spring enthusiasts!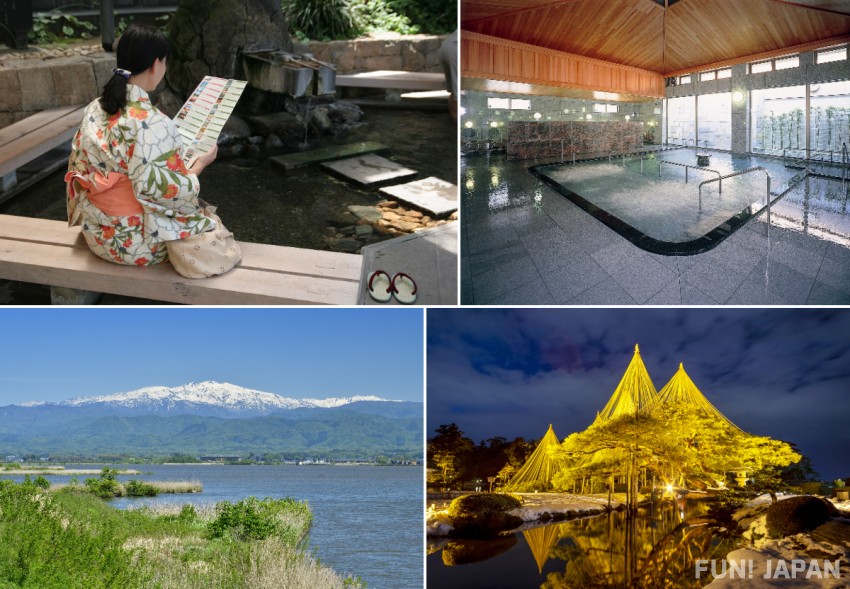 When it comes to winter in Japan, hot springs are synonymous! In Ishikawa Prefecture in the Hokuriku region, there are scattered hot spring resorts, known as spots where you can fully enjoy hot springs, stunning natural scenery, and gourmet food, all quintessentially Japanese. Moreover, it's possible to hop to other prefectures in the Hokuriku area using Kanazawa Station, a stop on the Hokuriku Shinkansen! In this article, we will introduce efficient ways to tour around Ishikawa Prefecture, the best transportation methods for a Hokuriku trip based in Kanazawa, and convenient railway passes!

※All the information in this article is as of September 2023
Choosing your accommodation is crucial when sightseeing Ishikawa in winter! Introducing must-visit hot spring spots by area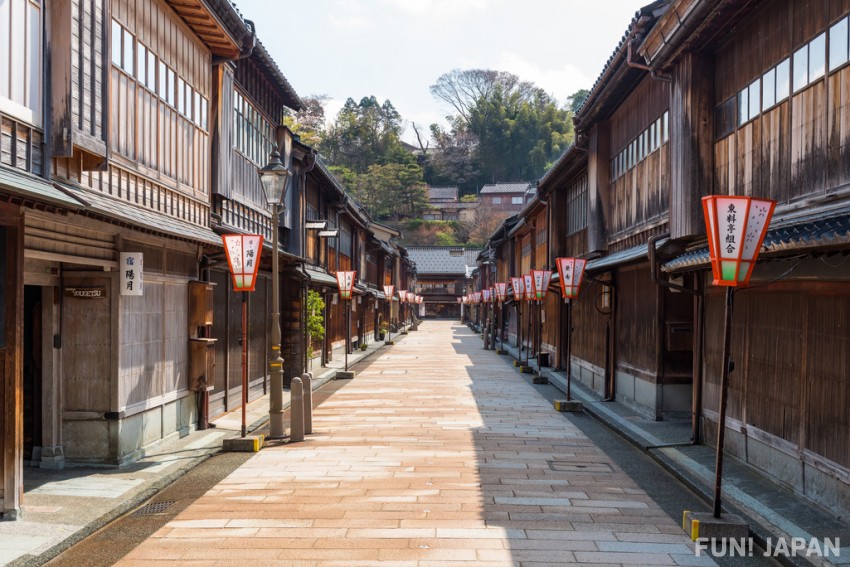 Ishikawa Prefecture, located on the Sea of Japan side of central Honshu, is broadly divided into four areas: "Noto", "Kanazawa", "Hakusan", and "Kaga".
The northern part is a peninsula that juts out into the sea, and the elongated terrain is dotted with famous hot spring resorts and scenic spots in each area. However, public transportation is scarce outside of the popular tourist destination of Kanazawa, and moving between areas can be a bit inconvenient. If you're touring Ishikawa, it's efficient to decide on a main purpose for the other areas, such as "Kanazawa sightseeing + hot springs" or "Kanazawa sightseeing + scenic spots", and enjoy Kanazawa sightseeing while planning day trips or accommodations according to that purpose. Here, we will introduce the sightseeing and hot springs in the four areas.
Kanazawa
Kanazawa is dotted with photogenic spots that are uniquely Japanese, such as Kanazawa Station, a departure and arrival station for the Hokuriku Shinkansen, which has been selected as one of the 14 most beautiful stations in the world, "Kenrokuen," one of Japan's three most famous gardens, "Kanazawa Castle Park," a symbol of the castle town, and "Higashi Chaya District," where townhouses line up.
While it may not have much image of hot springs, but there are hot spring resorts such as Yamanaka Onsen, Fukatani Onsen, and Saigawa Onsen in the city, and they can be reached within 30 minutes by car from the center of Kanazawa, so the charm is that you can enjoy both sightseeing and hot springs.
Noto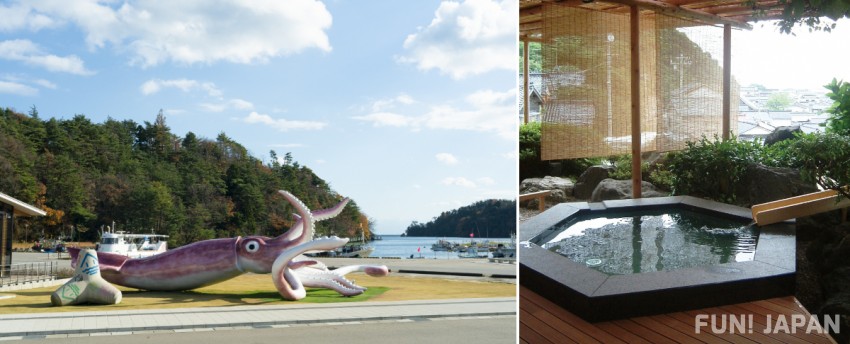 The Noto area, surrounded by the Sea of Japan, is full of beautiful landscapes, Hokuriku gourmet food, and famous hot springs! Among them, Wakura Onsen, which opened 1200 years ago, is the best hot spring town on the Noto Peninsula. The bustling seaside hot spring town is perfect for walking food tours, and the large-scale fireworks festivals held in spring and summer are also a must-see. In addition, Wajima Onsen, where you can also enjoy sightseeing such as "Wajima Morning Market" and "Shiroyone Senmaida", and Shiga no Sato Onsen, known for its beautifying waters, are famous.

This area is home to Noto Satoyama Airport, and if you're planning to tour the Noto area from the airport, the shared taxi service "Noto Satoyama Airport Furusato Taxi" (reservation required) that connects the airport with various places in the Noto area is a convenient and low-cost option.
Public transportation such as buses is generally infrequent, so if you want to visit multiple tourist spots in the Noto area, traveling by car is the norm. If you're traveling, it's recommended to focus on hot spring tourism such as Wakura Onsen and Wajima Onsen, or if your purpose isn't to stay in a hot spring resort, it's recommended to use a bus departing and arriving at Kanazawa Station or a day trip sightseeing bus tour.
Hakusan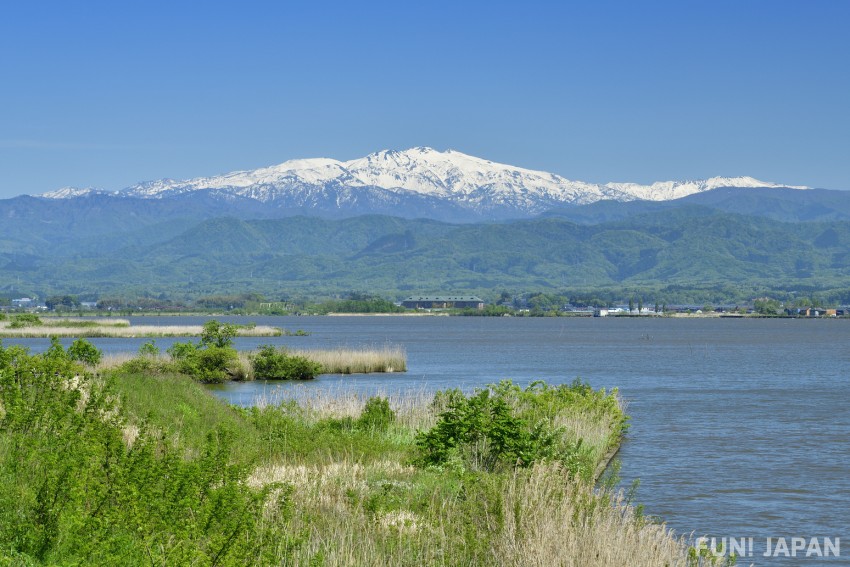 The Hakusan area, centered around the sacred mountain Hakusan, is considered one of Japan's three most famous mountains and one of the three sacred mountains, alongside Mount Fuji. The entire Hakusan mountain range is designated as a national park and is a popular spot for activities such as mountaineering, trekking, camping, driving, and skiing.

The Ichirino Spa, which also has a history as a therapeutic resort, and the Shiramine Hot Spring, which springs from the foot of Hakusan, are famous. In particular, the Ichirino Spa is located at the entrance on the Ishikawa side of the "Hakusan Shirakawago White Road" that connects Hakusan City and Shirakawago (Gifu Prefecture).
If you are going to this area, you can either take a mountain climbing bus from JR Kanazawa Station to Betto Deai, switch to public transportation to each hot spring area, or go by car. However, like Noto, public transportation is infrequent, so if you are not aiming for hot springs or mountain climbing sightseeing, it is recommended to use a regular sightseeing bus or other tours for sightseeing.
Kaga

The Kaga area, which is about 30 minutes by train and bus from Komatsu Airport and has excellent access, is one of the leading hot spring areas in Ishikawa Prefecture! With a history of about 1300 years since its opening, it includes Yamashiro Onsen, which is associated with Kutaniyaki pottery, Yamanaka Onsen, which is next to a valley and clear stream, Katayamazu Onsen, where you can enjoy lakeside walks and lake cruises, and Awazu Onsen, known as the oldest hot spring in Hokuriku. Each hot spring area has a different atmosphere and spring quality, so it is recommended to visit multiple hot spring areas.

Starting from JR Kaga Onsen Station, there is a circular bus that tours famous spots such as "Natadera" and "Hashidate", where many important cultural properties remain, and various hot spring areas. It is an area that is easy to sightsee along with Kanazawa.

What is the climate in Ishikawa Prefecture? What should you be aware about clothing?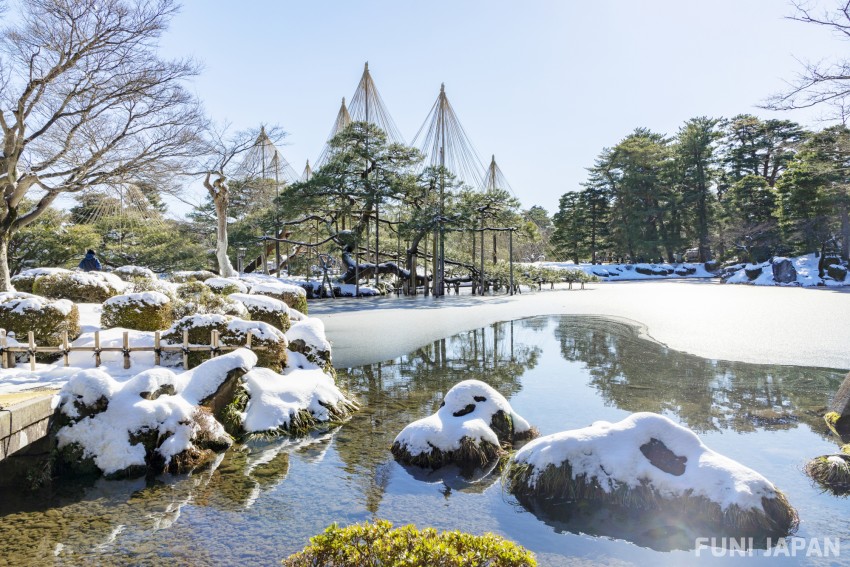 Ishikawa Prefecture is known for its high humidity nationwide, with an annual rainfall of 2,000 to 3,000mm. Especially in winter, it tends to be cloudy, and there are many days when it snows due to the seasonal winds from the northwest, making it famous as a heavy snowfall area. There are also many events where you can enjoy the snowscape, such as the snow hanging in Kenrokuen Garden and the illumination of "Aze no Kirameki" in the Shiroyone Senmaida.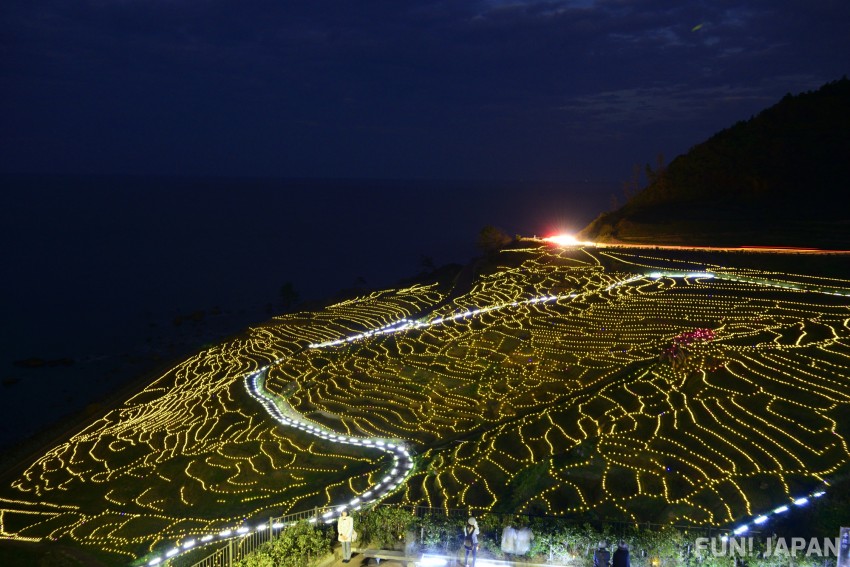 On the other hand, spring is blessed with a refreshing climate, and the summer is characterized by fewer rainy days and high temperatures. Autumn is also refreshing, and autumn leaves-related events are held in various places.

One thing to be careful about when touring Ishikawa in terms of clothing is the winter snow. Typically, it starts to snow around late December, and there are many snowy days until the end of February. Especially in the mountainous areas of Kaga, which is famous for its hot springs, the temperature is low and there is a lot of snowfall, so don't forget your winter coat, down jacket, and cold-weather gear. As for shoes, the roads become slippery with snow, so we recommend shoes that are slip-resistant and waterproof, such as snow boots.
Also, from late autumn to early winter on the Sea of Japan side, the sea becomes rough with cold waves and thunder roars (in Kanazawa, it is also called "Buriokoshi"), and when large hail falls, it turns into snow. In addition to cold weather measures, it is reassuring to bring rain gear such as a raincoat.
No need for a rental car for sightseeing in Kanazawa and Noto! Round trips based at Kanazawa Station and hot spring trips to other prefectures in Hokuriku are also popular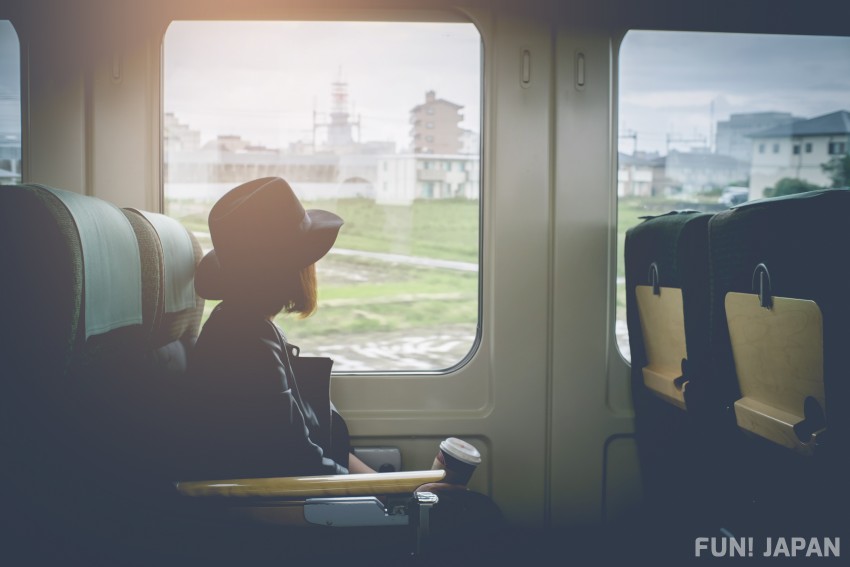 Ishikawa Prefecture has an elongated geography along the latitude. Not only Kanazawa, where popular tourist spots are concentrated, but also other areas famous for hot springs are worth exploring thoroughly. Therefore, from here, we will explain in detail about sightseeing in Kanazawa city and moving from Kanazawa to other areas!
The bus network in Kanazawa city is amazing! Enjoy cost-effective sightseeing in Kanazawa by using buses and rental bicycles!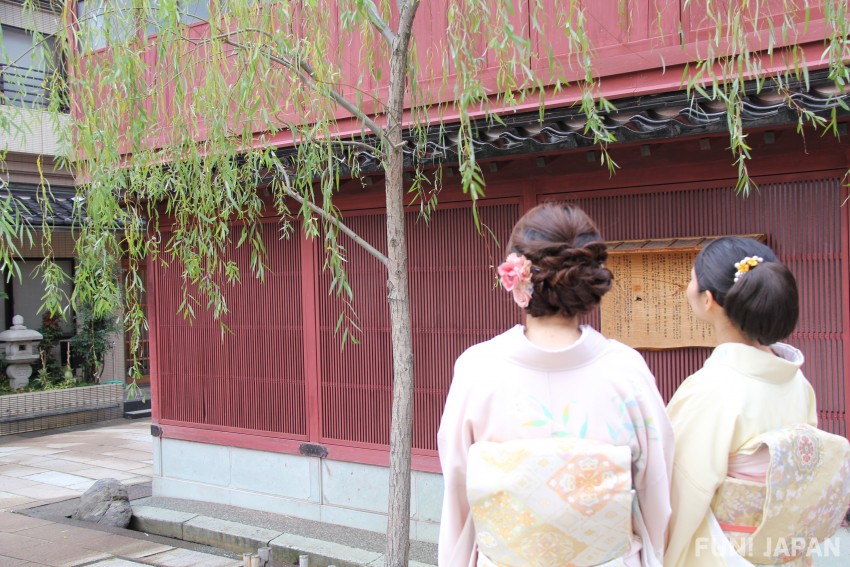 Ishikawa Prefecture, with its elongated geography and tourist spots scattered along the coast and in the mountains, has a strong impression that "it's better to rent a car if you're going to tour around". However, the popular tourist city of Kanazawa has many tourist spots concentrated around the station, and the bus network is well developed, so you can visit most of the main spots just by bus!

First of all, from Kanazawa Station, which serves as the terminal station, the "KANAZAWA LOOP BUS" operates at intervals of about 15 minutes, touring the main tourist spots in the Kanazawa area in a clockwise and counterclockwise route starting from the east exit of the station. It visits classic spots such as Kenrokuen Garden, Kanazawa Castle, the 21st Century Museum of Contemporary Art, and Korinbo, and finally returns to the front of Kanazawa Station, making it the most convenient public transportation for sightseeing.
In addition, you can also use the West Japan JR Bus, which operates about 6 times an hour, the "Kanazawa Flat Bus" which costs 100 yen regardless of distance for adults (50 yen for children under elementary school age), and the "Machi Bus" which operates only on weekends and holidays.
By the way, for those who want to sightsee using the sightseeing buses and city buses introduced above, we recommend using the Kanazawa City One-Day Free Ride Ticket (800 yen for adults, 400 yen for children)!
You can go around the main spots in one day as the KANAZAWA LOOP BUS, Kanazawa Flat Bus, and buses within the area are all you can ride.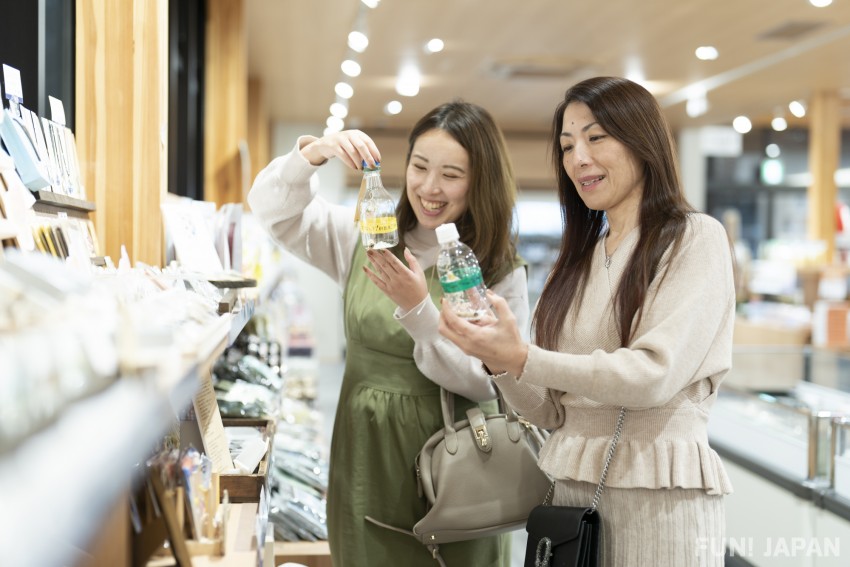 Also, since the attractions in Kanazawa city are compactly gathered, it's convenient to use rental bicycles. "Machinori" is a public share cycle service where you can rent and return bicycles from any of the approximately 70 cycle ports set up in the city. You can also use a one-day pass without membership registration, making it easy to sightsee in the city for just a day or half a day!

Visiting hot springs in Ishikawa in winter? Then it's efficient to start from Kanazawa Station! There are also express buses and sightseeing trains between Kanazawa and Noto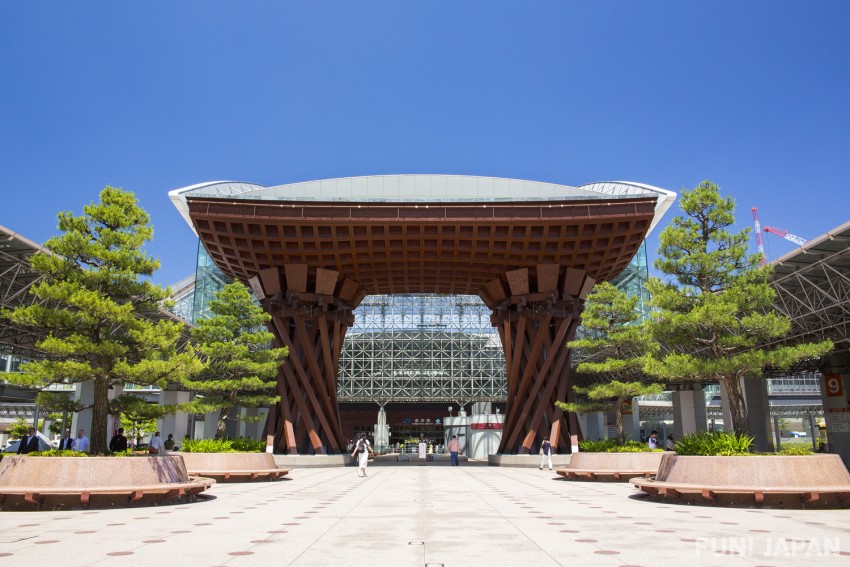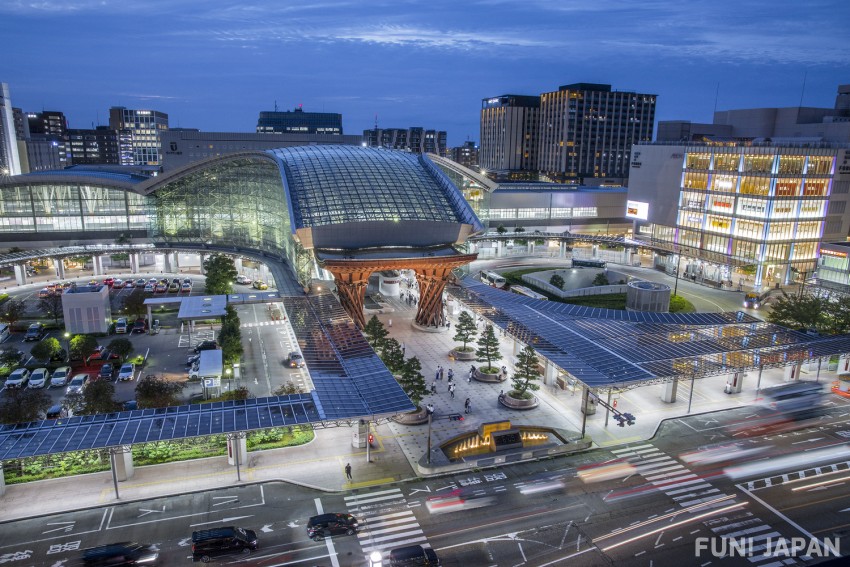 If you want to tour multiple areas in Ishikawa Prefecture, it's better to base your sightseeing around the Kanazawa Station area, which is easily accessible from Komatsu Airport and has well-developed public transportation. There is also Noto Satoyama Airport in the northern Noto area, but currently, there are only flights between Haneda Airport and Noto Satoyama Airport, and the number of flights per day is limited, which restricts departure times and usage schedules.
Kanazawa Station is a starting station for express buses and limited express trains/tourist trains to the Noto and Hakusan areas, and it's also a plus that you can easily access Kaga Onsen in about 30 minutes by limited express train.
Express Bus
For the Noto area, there are routes such as the "Wajima Express Line" that departs from Kanazawa Station, stops at Noto Satoyama Airport, and arrives in Wajima, as well as the "Suzu Express Line", "Suzu Ushitsu Express Line", and "Takahama Express Line". It takes about 2 hours to Noto Satoyama Airport and about 2 hours and 30 minutes to Wajima Station.
For transportation to the Hakusan area, you can either take the JR Hokuriku Main Line from JR Kanazawa Station, or there are buses such as the Hakusan Climbing Bus that stop at Tsurugi Branch Office and Ichinose, the gateway to Hakusan climbing.
Limited Express Trains/Tourist Trains
For those visiting Ishikawa Prefecture by Shinkansen, we recommend using the limited express train 'Noto Kagaribi' that connects Kanazawa Station and Wakura Onsen Station. You can transfer from the Shinkansen at Kanazawa Station and reach Wakura Onsen in about an hour.
If you want to enjoy a little luxury, we also recommend the tourist train 'Hanayome Noren', which operates mainly on weekends and holidays, and travels to Wakura Onsen via Hakui and Nanao, famous for the Chirihama Nagisa Driveway! The luxurious interior is inspired by Wajima lacquerware and Kaga Yuzen, and you can also enjoy original sweets and light meals.
Please note that all seats on the Hanayome Noren are reserved seats, so don't forget to purchase your designated express ticket in advance if you want to ride!
Depart from Kanazawa Station and stop by the famous hot springs of Hokuriku! There are also transportation passes that can be used for touring the hot springs of Hokuriku

From Kanazawa Station, you can easily access other Hokuriku regions (Toyama Prefecture, Fukui Prefecture) and Niigata Prefecture using the Hokuriku Shinkansen.
Here, we introduce a transportation pass that allows you to access other Hokuriku areas via Kanazawa! If you use it, you can stop by not only the hot spring villages in Ishikawa Prefecture, but also famous hot springs in other prefectures such as Awara Onsen, Himi Onsen, Kurobe-Unazuki Onsen!
Hokuriku Odekake Tabiwa Pass

This ticket allows unlimited rides for one day on the JR lines (ordinary train, ordinary car, non-reserved seat) and designated private railways in the Hokuriku area (within the free travel zone) on weekends and holidays only.
You can get off at Fukui Station, which has good access to the Fukui Prefectural Dinosaur Museum and Awara Hot Springs, and Takaoka Station in Toyama Prefecture, the hometown of Fujiko F. Fujio, the author of "Doraemon". If you're looking for hot springs, stunning views, or seafood gourmet, you might want to stop by Himi Station in Toyama Prefecture or Itoigawa Station in Niigata Prefecture!
Hokuriku Kanko Free Ticket

A free ticket that makes it more affordable to travel from Nagoya, Hamamatsu, or Shizuoka to the Hokuriku area (free travel zone). You can also ride in the reserved seats of the Tokaido Shinkansen from Nagoya, Hamamatsu, and Shizuoka to Maibara.
Valid for 4 days from the date of purchase, it covers stations in the free travel zone such as Fukui Station in Fukui Prefecture, Wakura Onsen Station in Ishikawa Prefecture, Himi Station, Takaoka Station, Toyama Station and Kurobe-Unazuki Onsen Station in Toyama Prefecture. In addition, it also stops at Gero, Takayama, and Hida Furukawa in Gifu Prefecture, so why not get off at many places along the way and enjoy the hot springs and the charming streets?
[Survey] Traveling to Japan
Recommend