Kaga Blessed with Three Hot Springs, the Sea, and Mountains in Japan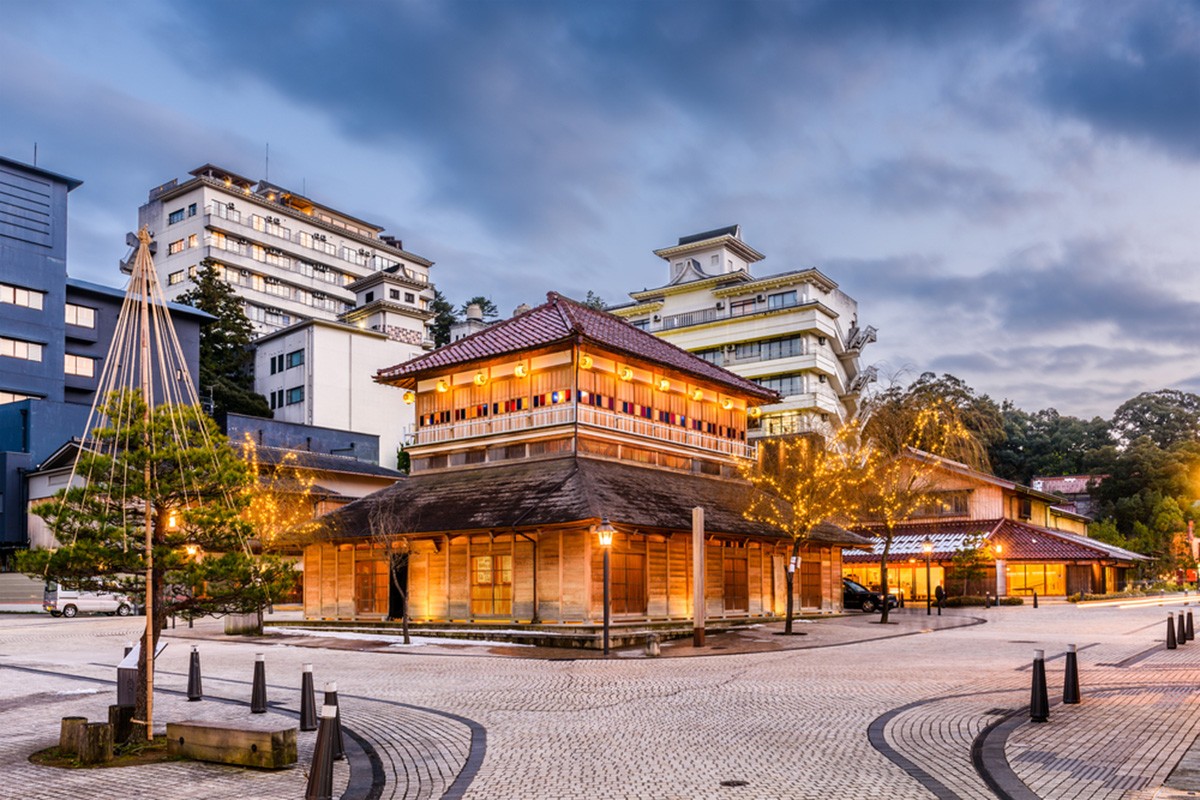 Kaga is an area centered on three historic hot spring resorts. There are plenty of hot spring and nature spots, and there are many shops and galleries of traditional craft. In addition, it is possible to enjoy everything from sightseeing to food in a single stay, as there is an abundance of gourmets, of mainly fresh seafood.
About Kaga, Ishikawa Prefecture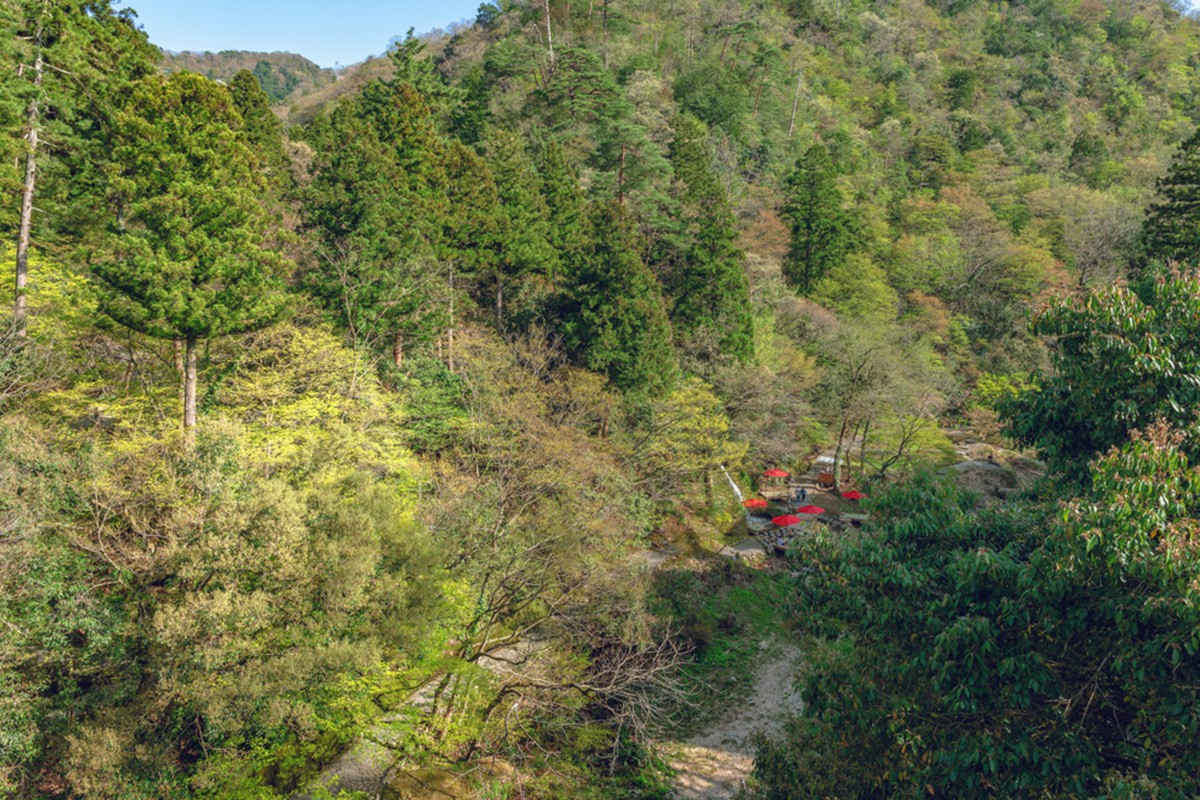 Kaga, located in the southwestern part of Ishikawa Prefecture, is an area blessed with the nature of the Sea of Japan and mountains. Above all, it is famous for having Ishikawa Prefecture's leading hot spring resort "Kaga Onsenkyo". Kaga Onsenkyo is a generic term for three hot spring areas: Yamanaka Onsen, Yamashiro Onsen, and Katayamazu Onsen. It is also an area with a history of developing as a castle town in the 17th century, and there are plenty of spots where you can learn about Kaga's history, such as Shukubamachi and Bukeyashiki (Samurai Residence).
Highlights and Things to do at Kaga
The tourist area of ​​Kaga is divided into four main area which are Kaga Onsenkyo, Daishoji, Hashitate, and Iburihashi. Among them, tourist attractions are concentrated at the three hot spring resorts in Kaga Onsenkyo. We will introduce the features and recommended spots of each area at this time.

Yamanaka Onsen Area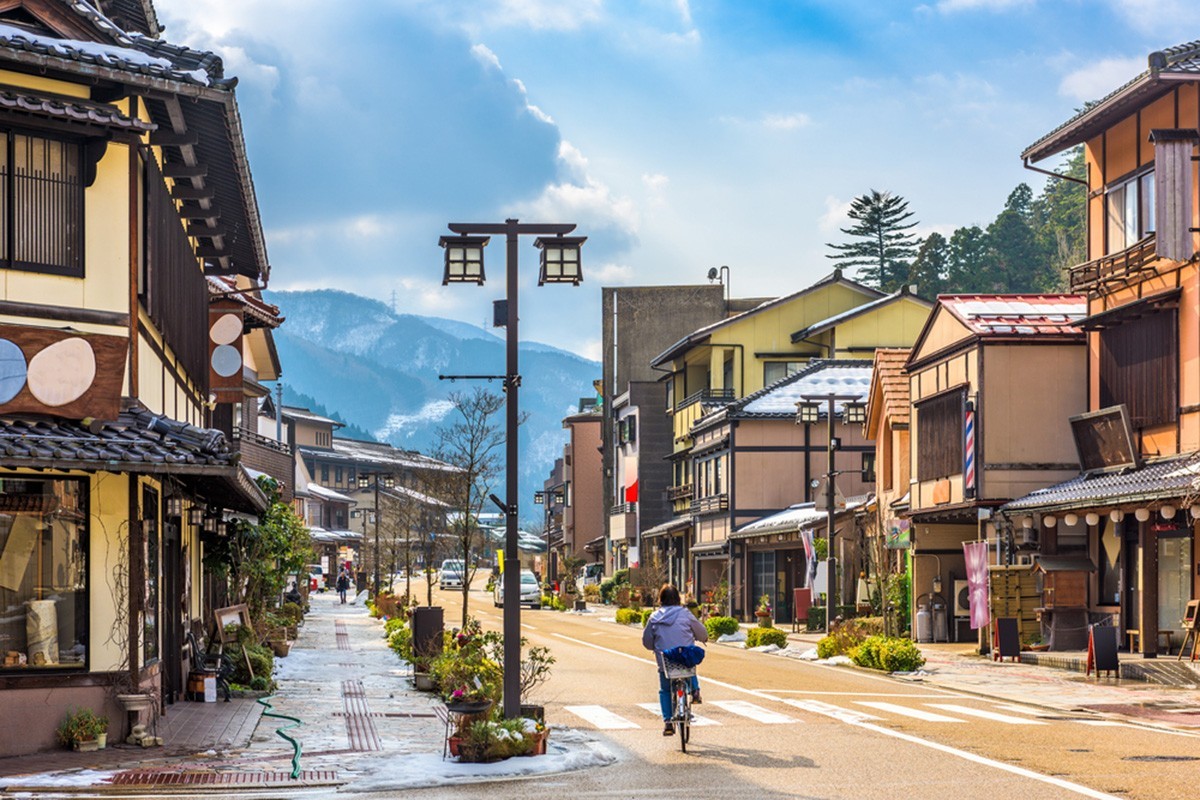 Yamanaka Onsen is a 1,300-year-old hot spring resort that spreads in the valley between the mountains. The whole area is a scenic spot surrounded by nature-rich mountain rivers called Kakusenkei. There is a promenade at Kakusenkei, and you can take a nature walk while looking at the beauty of the valley.
The representative tourist spot in this area is the Japanese-style bridge with an all-cyprus structure called "Korogi Bridge", and the red-purple S-shaped bridge, "Ayatorihashi". The scenery of the bridges and surrounding scenery in harmony is beautiful.
In addition, there are various shops such as the gallery of "Yamanaka lacquerware", which is a traditional craft of Kaga, located in the hot spring town "Yuge Kaido Street" of Yamanaka Onsen, making it great for visiting and shopping while exploring the hot spring town.
Yamashiro Onsen Area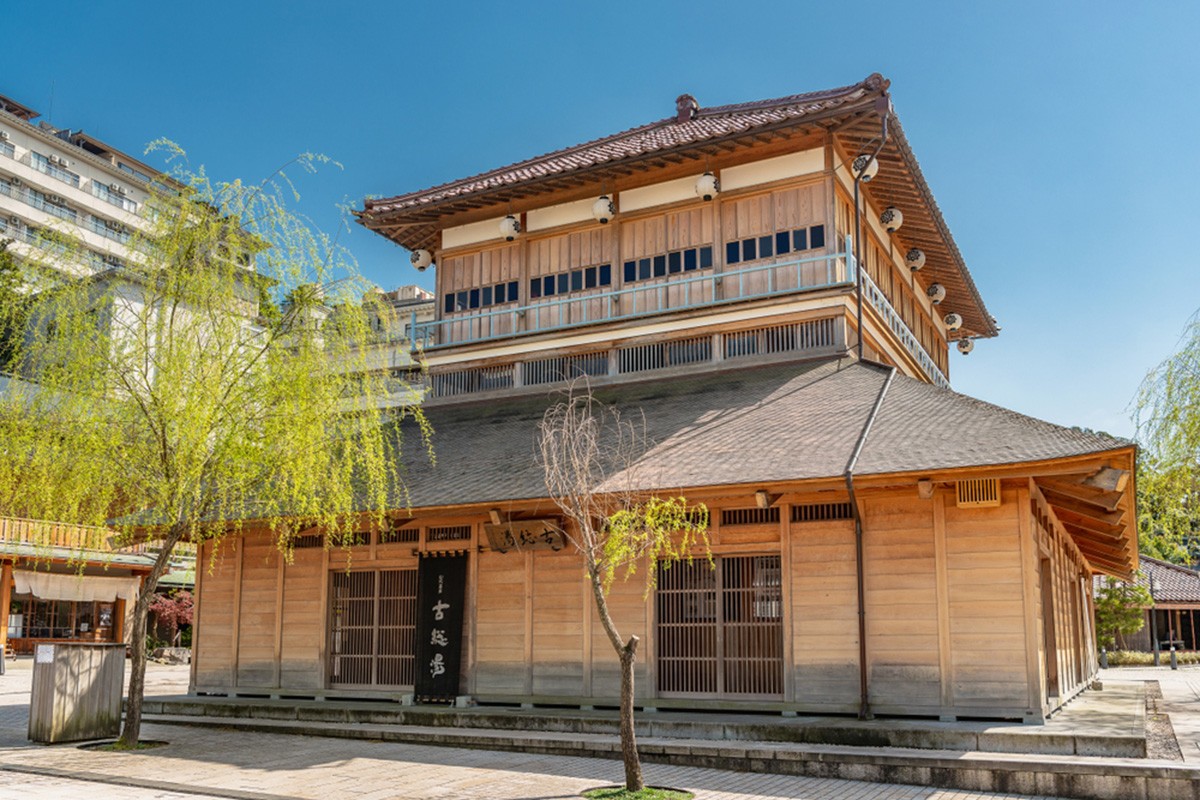 Yamashiro Onsen is a hot spring resort that has been loved by warlords, writers, ink wash painters, and many other people who have left their name in Japanese history since it opened 1,300 years ago. Therefore, there are culture-related spots such as "Asakuraisokichi Museum" and "Iroha Soan" (cottage) where the famous artist "Kitaoji Rosanjin" lived for a while.

In addition, Yamashiro Onsen is the hometown of porcelain "Kutaniyaki" that represents Japan, and there are many spots that mention works and history such as the "Kutani Porcelain Art Museum". Kutaniyaki is pottery painted in bright colors such as red, yellow and green, and you will be fascinated by its beautiful decoration.
Katayamazu Onsen Area
Katayamazu Onsen is a hot spring resort that extends to the shores of the lake "Shibayamagata". In addition to tourist attractions centered on the lake, activities such as cruising on the lake and cycling around the lake are also popular. Cruising around the lake on a Japanese-style houseboat with a roof and seating area is recommended in particular. You can see a variety of views such as "Ukimido", which looks as if it is floating on the lake, and "Daifunsui" where water shoots up from the surface of the lake, and the lakeside cityscape.

Foods and Restaurants of Kaga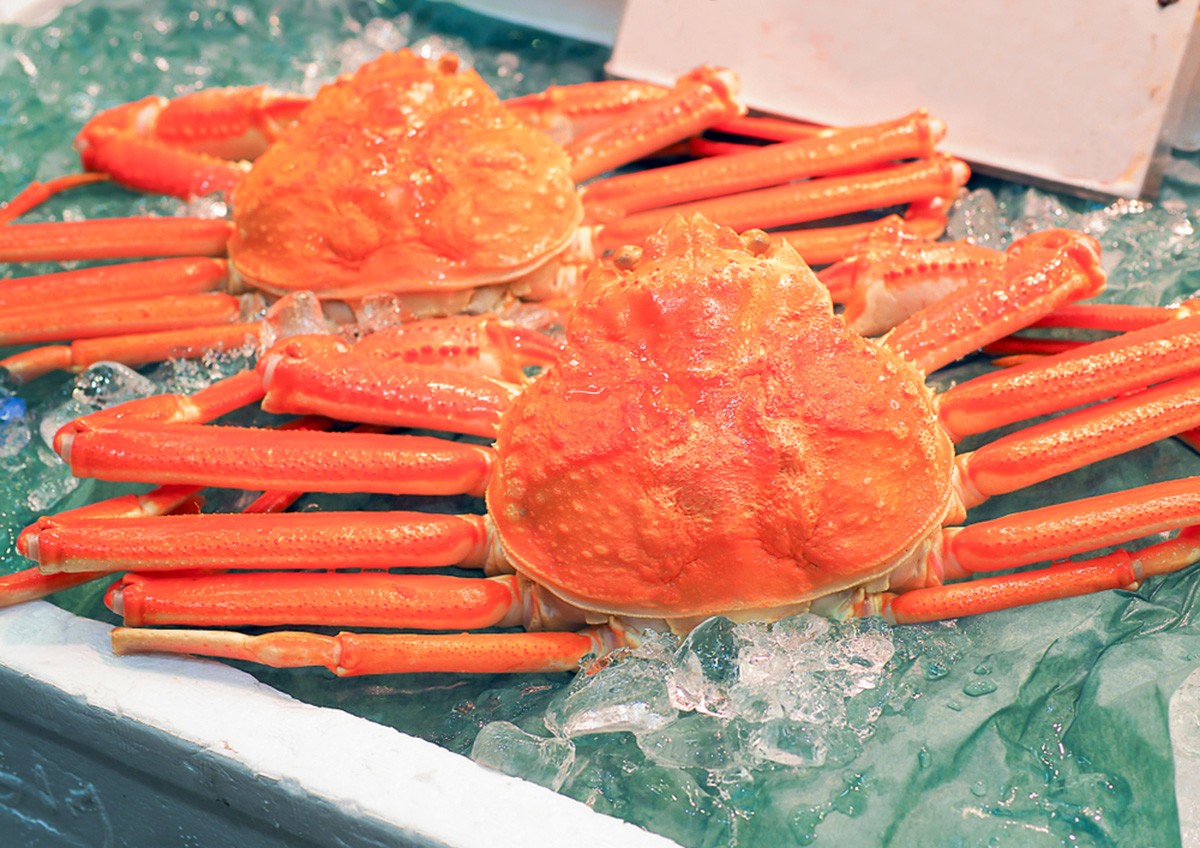 Kaga faces the Sea of ​​Japan and is also famous as a production center for Kobako crabs (female snow crab). There are many famous gourmet dishes such as gozen meal and rice bow which uses crabs liberally. Besides that, sushi using fresh seafood collected at Hashitate Port and original sweets such as parfaits using Kaga ingredients are also Kaga specialties.

Many shops where you can eat these Kaga gourmets are located around JR Kagaonsen Station and each hot spring area.
Hotels, Japanese Ryokan and Inns of Kaga
Most of the accommodation facilities in Kaga are gathered in the three hot spring resorts. Each area has both hotel and ryokan types, but there are more Japanese ryokan. Even at hotels, there are many hot spring lodgings with Japanese-style rooms and Western and Japanese-style rooms, so you can have a Japan-like experience.
Access to Kaga
The tourist base of Kaga is "JR Kagaonsen Station". To get to JR Kaga Onsen Station, it takes about 25 minutes by limited express train from JR Kanazawa Station.

In addition, there is a tour bus called "CANBUS" at JR Kagaonsen Station that goes around sightseeing spots, so be sure to use it when sightseeing Kaga Onsenkyo!
Spot information
Spot name: Kaga (JR Kagaonsen Station)



Street address: 58 Sakumimachi, Kaga, Ishikawa, 922-0423
Access: JR Kanazawa Station → [Limited Express] about 25 minutes → JR Kaga Onsen Station
Wi-Fi: Available (Kaga Free Wi-Fi)
Language: English, Chinese, Korean
Credit cards: VISA, MasterCard, JCB, AMERICAN EXPRESS, Diners Club International
[Survey] Traveling to Japan
Recommend