FUN! JAPAN PR
5 recommended Kyoto townhouses you can rent out entirely in Kyoto City, Kyoto Prefecture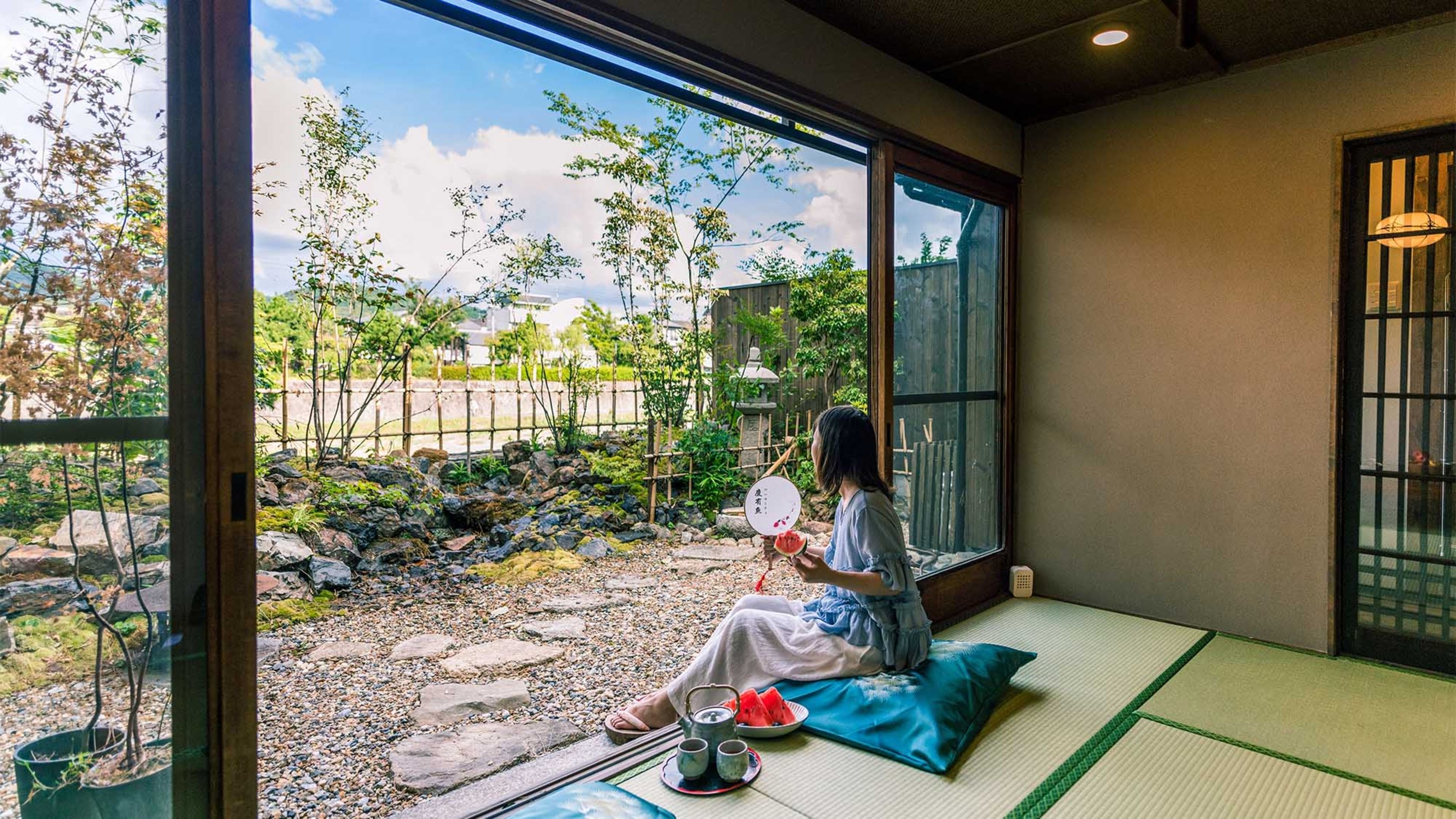 In Kyoto, there are many onsen ryokans full of atmosphere unique to the ancient capital, as well as inns where you can feel the history and atmosphere. Among the many options available, staying in a traditional 'Kyomachiya' (Kyoto townhouse) is an experience that can only be experienced during a trip to Kyoto.

This time, we would like to introduce you to Kyomachiya, where you can feel as if you are a resident of Kyoto and can easily go to famous places and sightseeing spots in Kyoto on foot or by bus.
*The prices listed in this article are the prices posted on the reservation site as of June 2023.
If you purchase or make a reservation for the products or services introduced in this article, FUN! JAPAN will receive a commission from the sales proceeds.
What is Kyoto's "Kyomachiya"?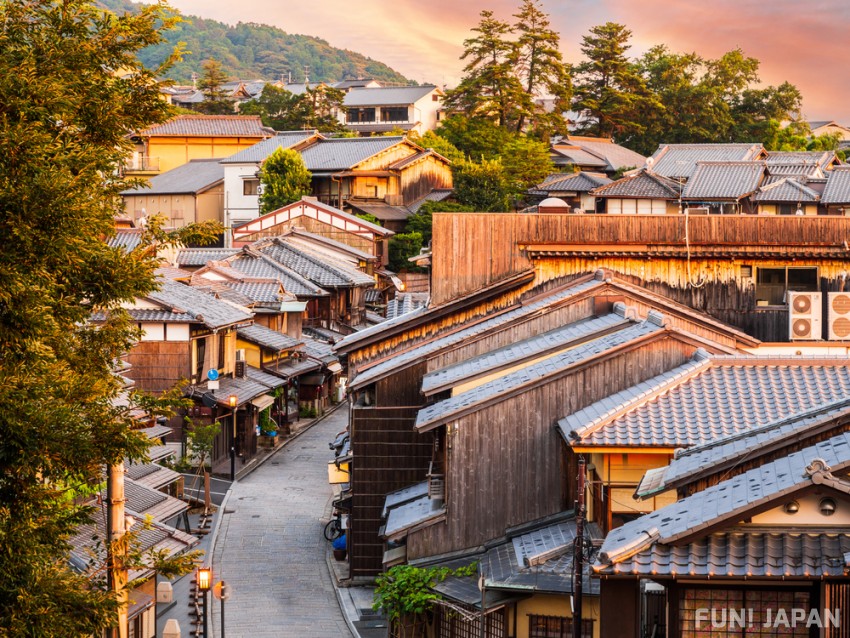 A "machiya" (町家 or 町屋) is a private house in the commercial district that also serves as a store. In the foreground there was a space for merchants to serve customers and craftsmen to work, and in the back was a living space. From the Edo period to the end of the war, many buildings were built in areas where commerce was prosperous.

In particular, there are still tens of thousands of "Kyomachiya" in and around the center of Kyoto City in Kyoto Prefecture, and many of them have been reborn as lodging facilities and cafes.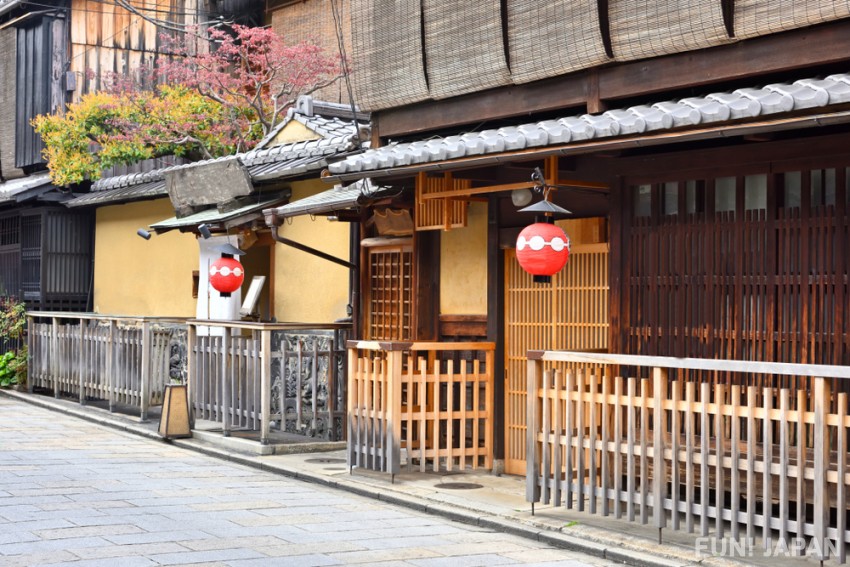 According to the "Kyomachiya Ordinance" enacted by Kyoto City, the definition of Kyomachiya is "built before 1950", "wooden building", and "3 stories or less". Common features include a hirairi gabled roof (*1), a deep and elongated structure, and a zashiki tatami room used as a room for entertaining guests.

*1: (平入 / hirairi - gabled roof) Building entrances are installed on the side parallel to the direction of the roof ridges.
What are the benefits of staying in a Kyomachiya?
In addition to being able to experience traditional Japanese architecture by staying overnight, most Kyomachiya townhouses can be rented out as a whole, making it easy for large groups to use. You can enjoy the atmosphere of each season while looking at the Japanese garden style inner garden at the back of the house or courtyard.

In addition, there are many accommodations in good locations that can be reached on foot from tourist attractions such as Arashiyama and Kinkaku-ji Temple. so it is great that you can easily visit sightseeing spots by avoiding the congestion of public transportation during the high season.
【Recommended accommodation around Arashiyama】YUASACHO: Over 100 Years Old! A private Kyomachiya house with a Japanese garden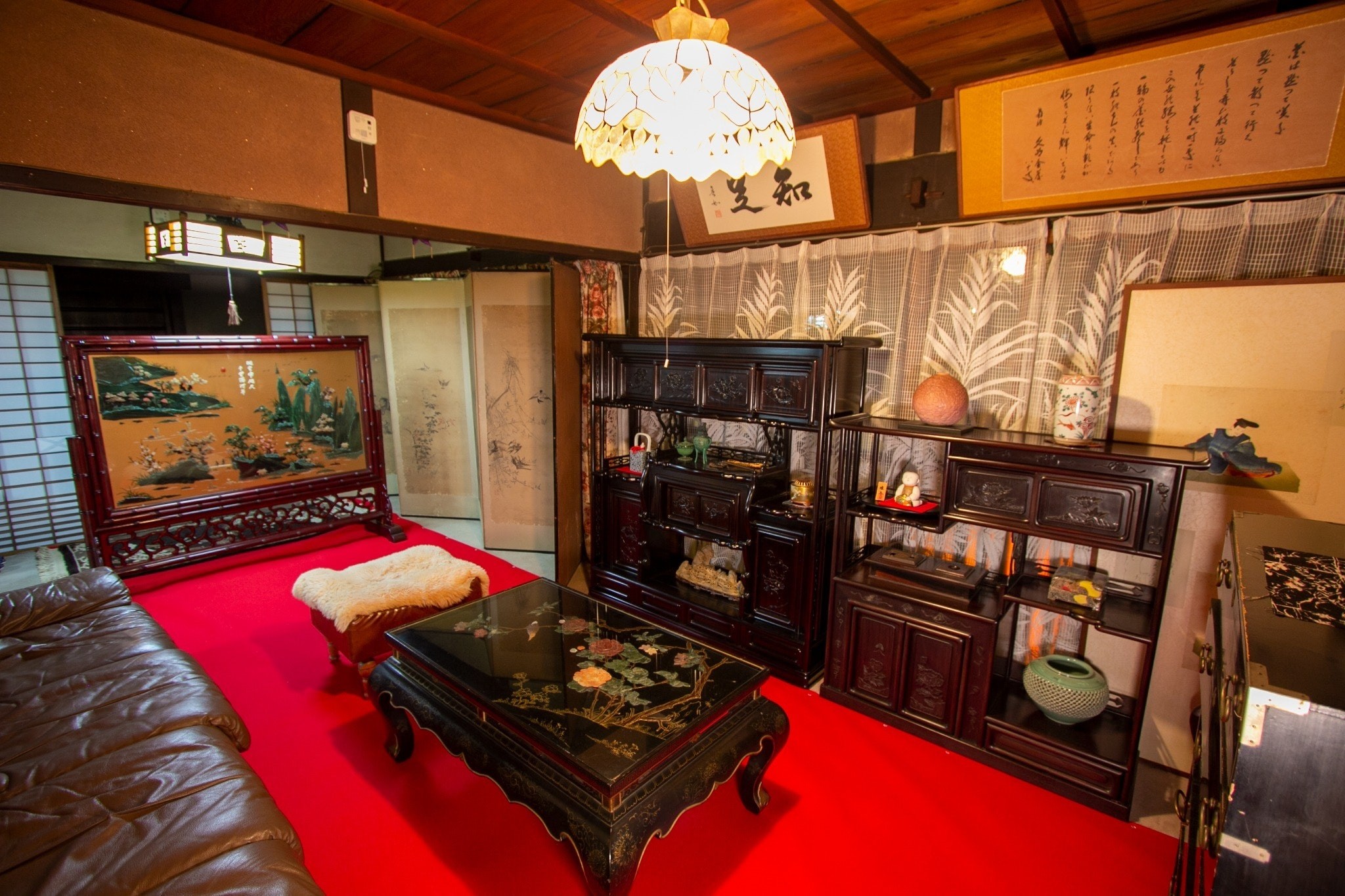 "YUASACHO" (湯浅長) was built in the Taisho period (1912-1926), using Japanese cypress (hinoki) as its building material.

When you open the entrance, you will be greeted by a space decorated with antiques and a red carpet. If you go further into the back, you will also find a sukiya-zukuri (*2) back room that incorporates the characteristics of a okuzashiki tea room. It is an accommodation where you can appreciate various traditional Japanese architectural techniques up close in one stay.
*2: An architecture that incorporates the style of a tea room called a 'sukiya' (数寄屋), or a room used for tea ceremonies.

One of the highlights is the Japanese garden where you can have the scenery of the four seasons all to yourself. It is lit up at night, and you can enjoy different atmospheres during the day and at night.


There are three rooms: a Western-style room on the first floor with a sparkling chandelier, a Japanese-style room on the second floor where you can sleep on futons on tatami-matted floor, and a Western-style room with a queen bed. Choose your own bed from your favorite taste as you rent the whole house.

💡Tips for sightseeing around the area
If you walk about 10 minutes from YUASACHO, you can immediately access the Arashiyama area where you can enjoy the Sagano Torokko Train and the bamboo grove. "Tenzan-no-Yu", which is also within walking distance and has a natural hot spring source gushing out from 1,200 meters underground, is also popular among hot spring aficionados.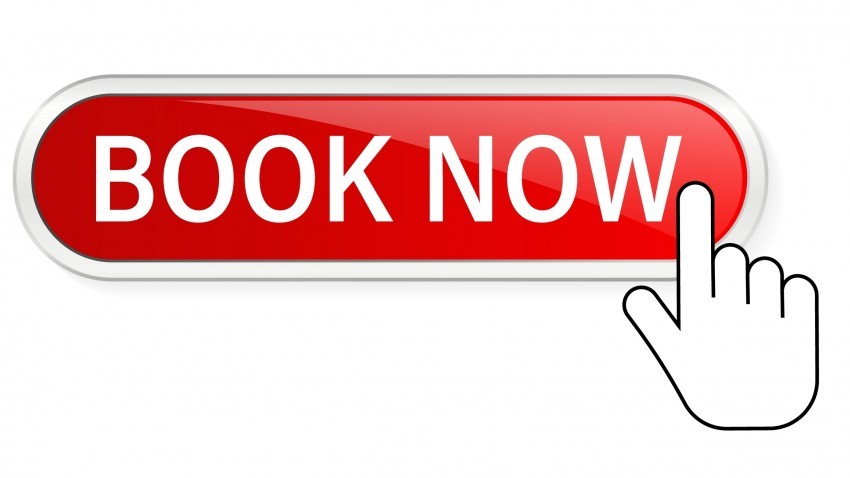 【Recommended accommodation around Kinkakuji】Kyomachiya En: 3 minutes walk to Kinkakuji! A Kyomachiya that you want to use as a base for visiting multiple shrines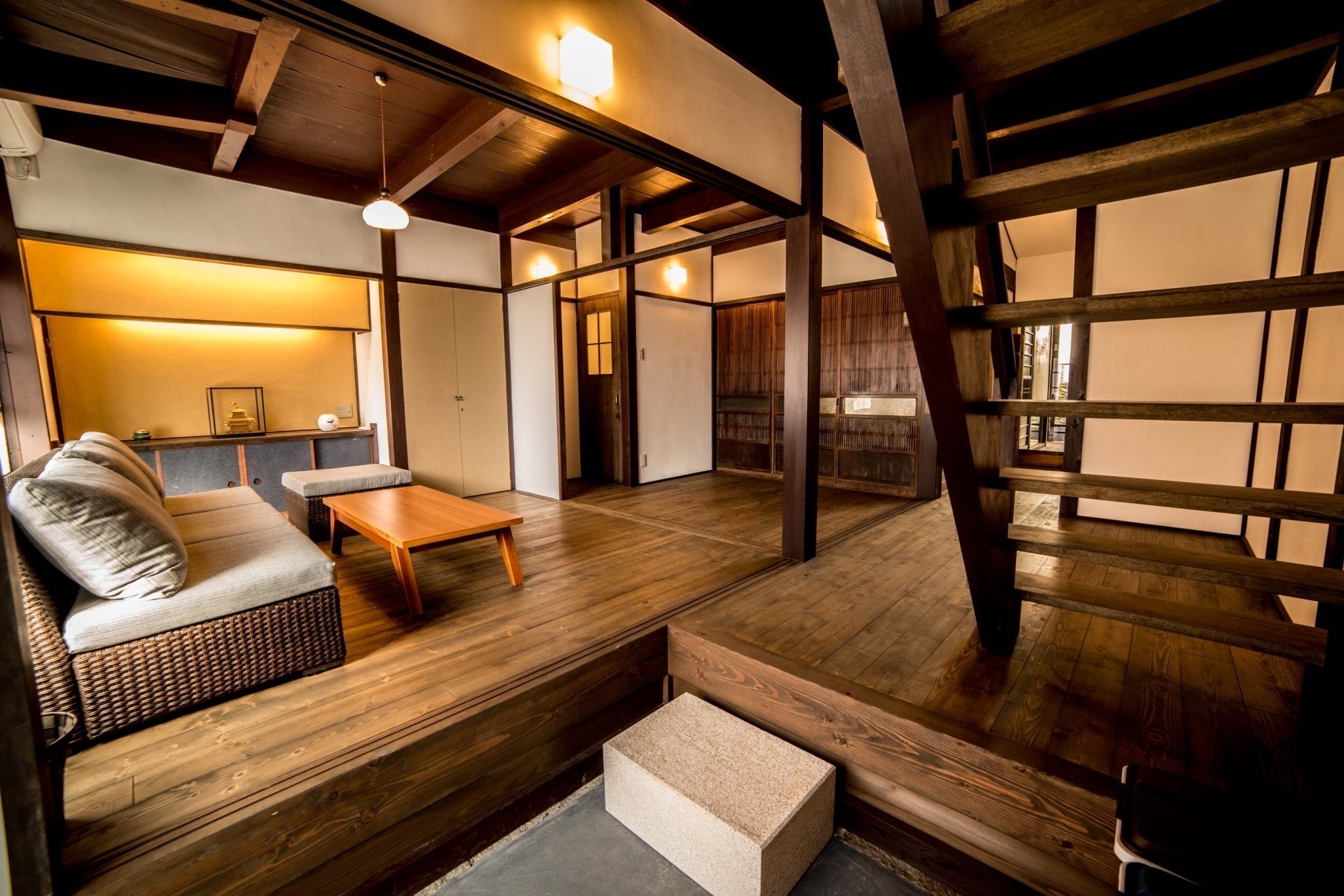 "Kyomachiya En" (京町屋〇 En) is a Kyomachiya that is rented as a whole and was built with the technique of "oriyadate architecture" (織屋建て / oriyadate - weaver shop building). The building, which boasts a history of over 100 years, was once the home of a weaving craftsman who produced "Nishijin-ori" textiles produced in the Nishijin area of Kyoto. A high atrium for putting in the weaving machine is still left intact, and it is finished in an open structure.


The entire building was renovated while preserving the beautiful architectural style such as thick pillars and beams. You can spend a comfortable time while feeling the lifestyle of people who lived 100 years ago.


The bedrooms are Japanese-style only. You can sleep soundly on the floor mattress and futon. In addition, there are many household appliances and cooking utensils, so it is perfect for long-term stays.

💡Tips for sightseeing around the area
About 3 minutes walk to Rokuonji (commonly known as Kinkakuji - Golden Pavilion). In addition, the world heritage Ryoan-ji Temple and Ninna-ji Temple are also within walking distance. It is also recommended that you stop by Funaoka Onsen, a nationally registered tangible Cultural Property, and experience the public bath culture while taking a walk.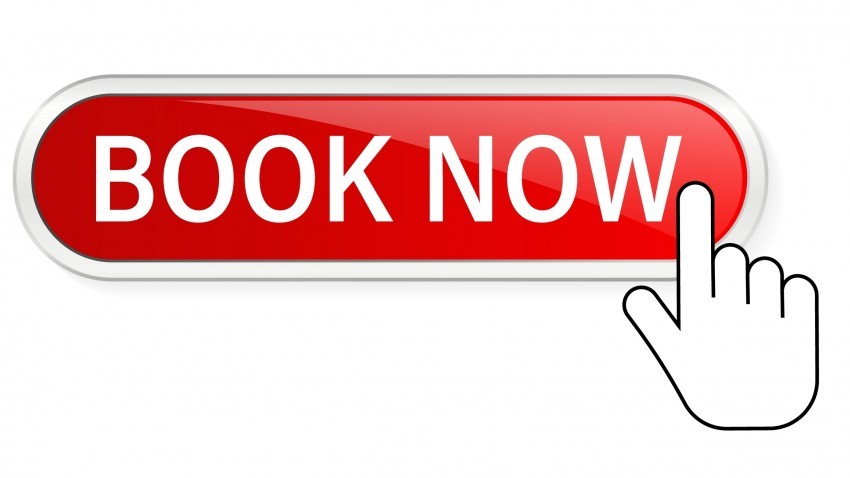 【Recommended accommodation around Nishijin】Nishijin Fujita: A nationally designated Cultural Property where only one group can stay per day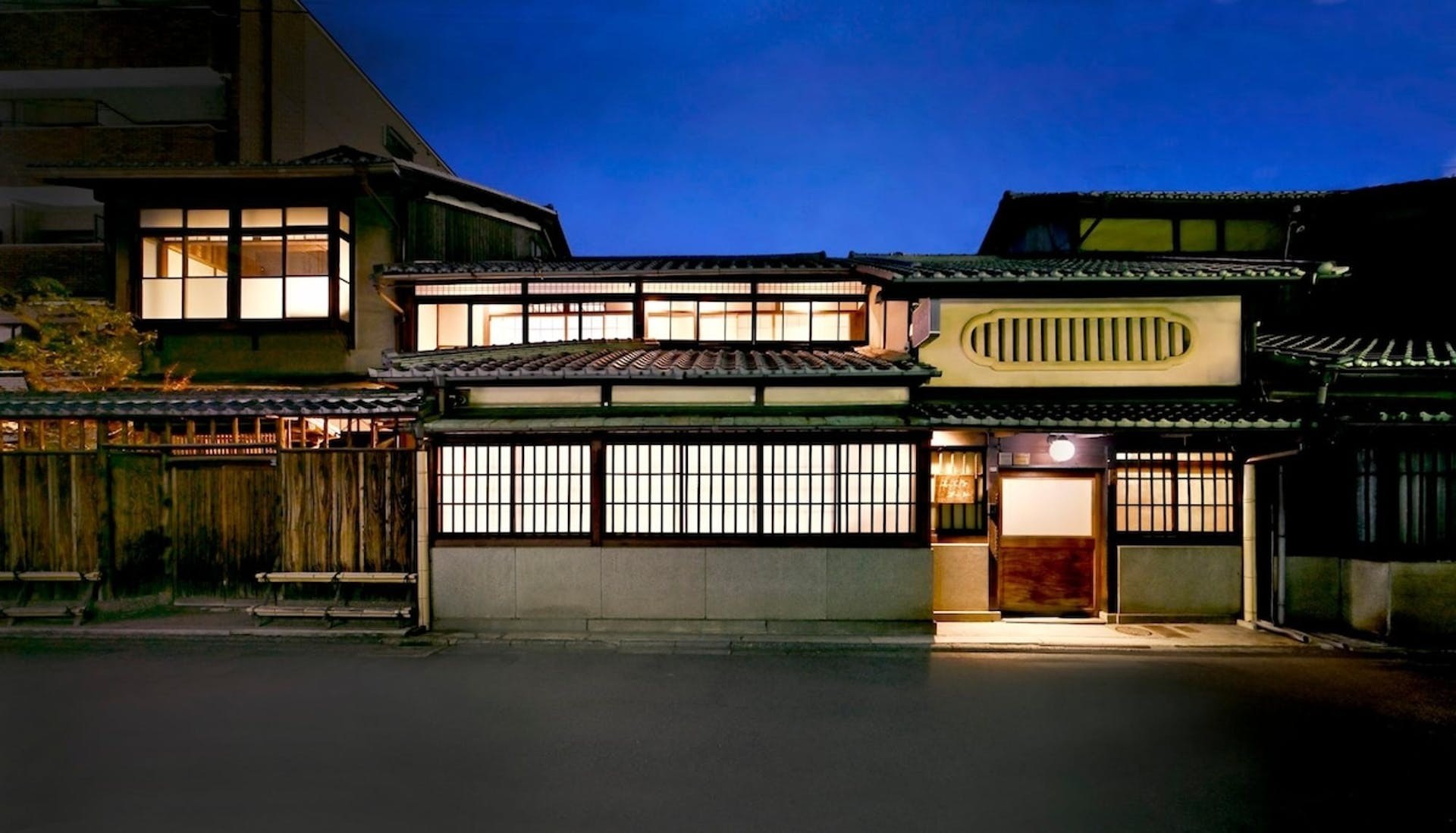 Built between the end of the Edo period and the beginning of the Meiji era, the "Fujita Family Residence" retains the vestiges of those days, such as the 'mushiko-mado' ultra-fine lattice windows and 'koshi-mado' lattice windows that are unique to Kyomachiya.

This residence, which is registered as a national registered tangible Cultural Property, consists of the east and west wings, which were built in different eras and in different styles, and among these, one that can accommodate only one group per day is the first floor of east wing of "Nishijin Fujita" (西陣 藤田) Kyomachiya.

The space that was originally a gallery has been renewed as a living/dining room. A kitchenette, refrigerator, and microwave are also provided, so it is recommended that you purchase kaiseki or Kyoto cuisine from a nearby restaurant and enjoy it while looking out at the garden from the large windows here.


Up to 9 people can be accommodated between the main bedroom and the back room. With the introduction of luxury mattresses and comforters, you are ensured the best sleep available here.

💡Tips for sightseeing around the area
The Nishijin area, which has a thriving textile industry, is lined with shops that sell Nishijin textiles obi and kimono accessories, as well as long-established famous stores that were established before the Edo period. For lovers of traditional handicrafts, there are many well-known stores that will make you happy when you want to shop for souvenirs.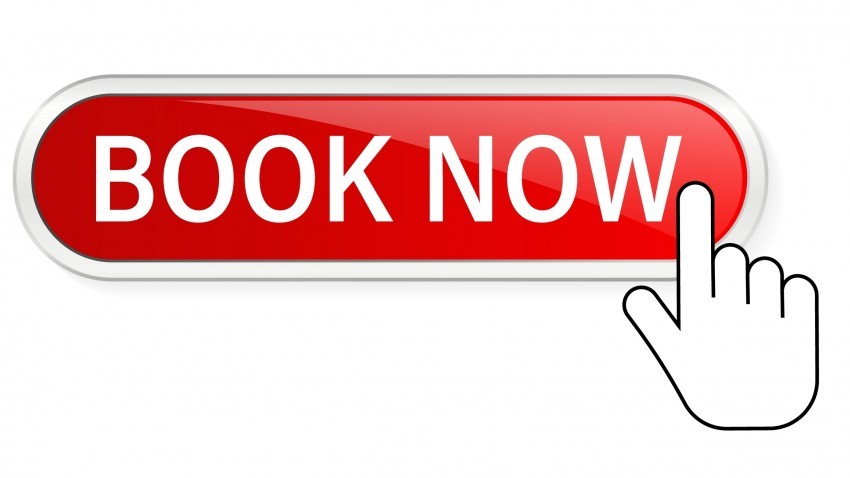 【Recommended accommodation around Kamogawa】KYOTOFISH KAMOGAWA: A must-see for those who participate in the Kamogawa Noryo! A Kyomachiya townhouse along the Kamogawa River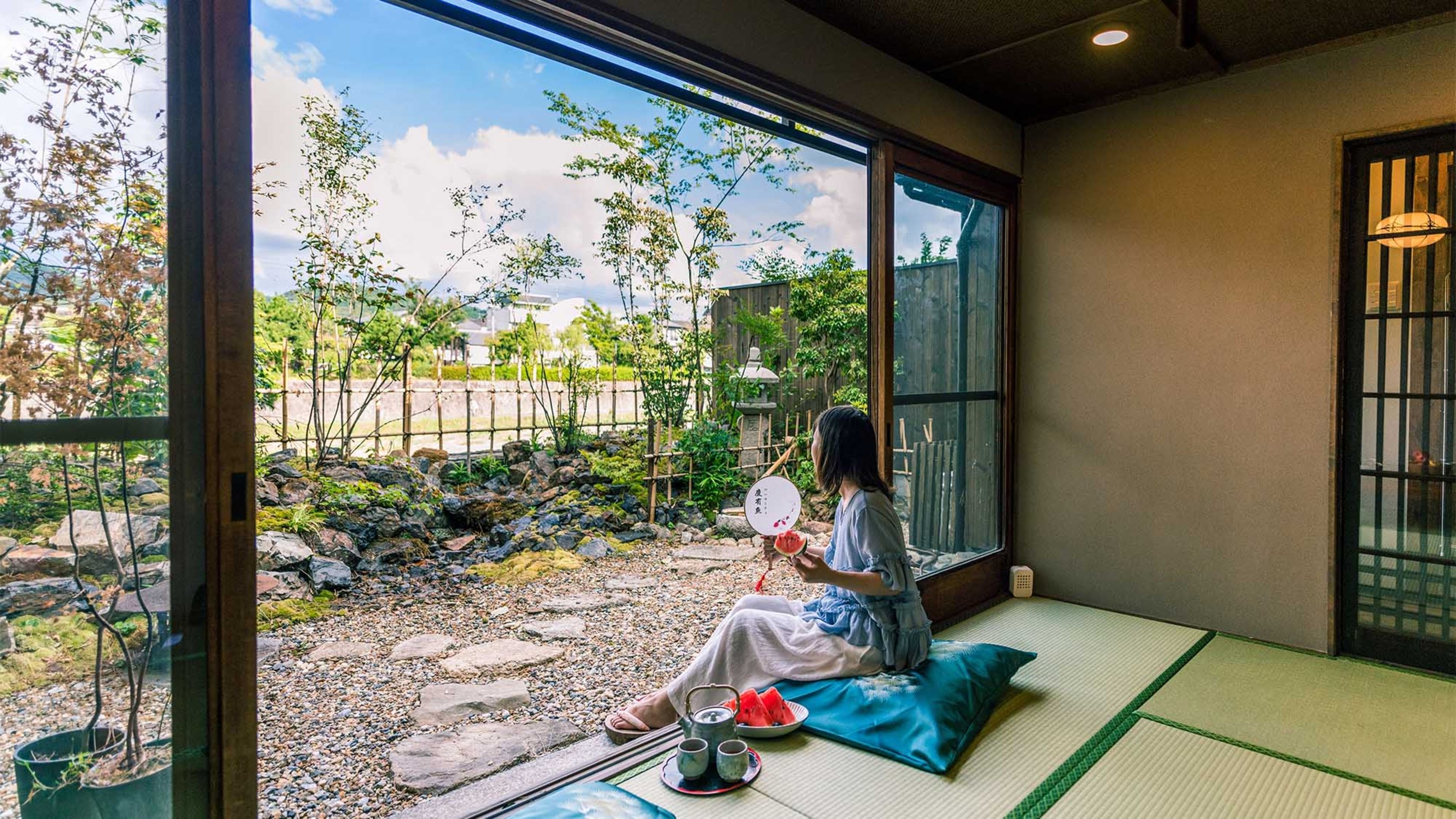 "KYOTOFISH KAMOGAWA" (慶有魚 鴨川 / Keiyugyo Kamogawa) is a renovated Kyomachiya townhouse on the banks of the Kamogawa River in Kyoto. The biggest feature of the 180 square meter building is the garden on the 1st floor and the balcony on the 2nd floor overlooking the Kamo River. This is an accommodation that you'll want to use as a base for participating in the Kamogawa Noryo, a summer tradition held in August every year, as well as the Kamogawa Noryo Yuka, where you can enjoy Kyoto cuisine while enjoying the cool breeze at the waterfront.


In the Karesansui pebble garden courtyard, there is a stone Buddha statue from Sanzen-in Temple, which is famous for Yakushi Nyorai statue.


On sunny days, be sure to enjoy the scenery of the Kamo River and the Higashiyama mountain range while feeling the pleasant breeze on the balcony on the second floor.

💡Tips for sightseeing around the area
Outside of event-holding time of the year, we recommend walking along the riverside course. Observe birds such as egrets and ducks, interact with locals playing in the river, and discover the charm of the locals.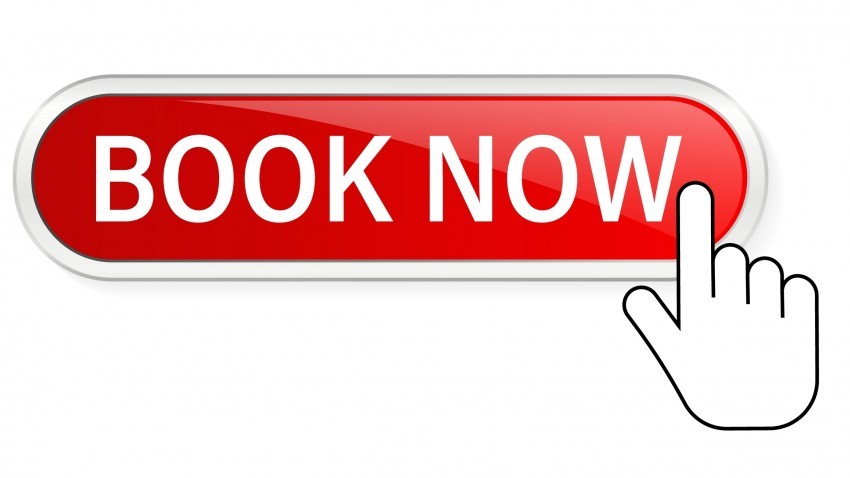 【Recommended accommodation around Kitano Tenmangu Shrine】Katsura Club: Kyomachiya certified by Kyoto City, still in its original form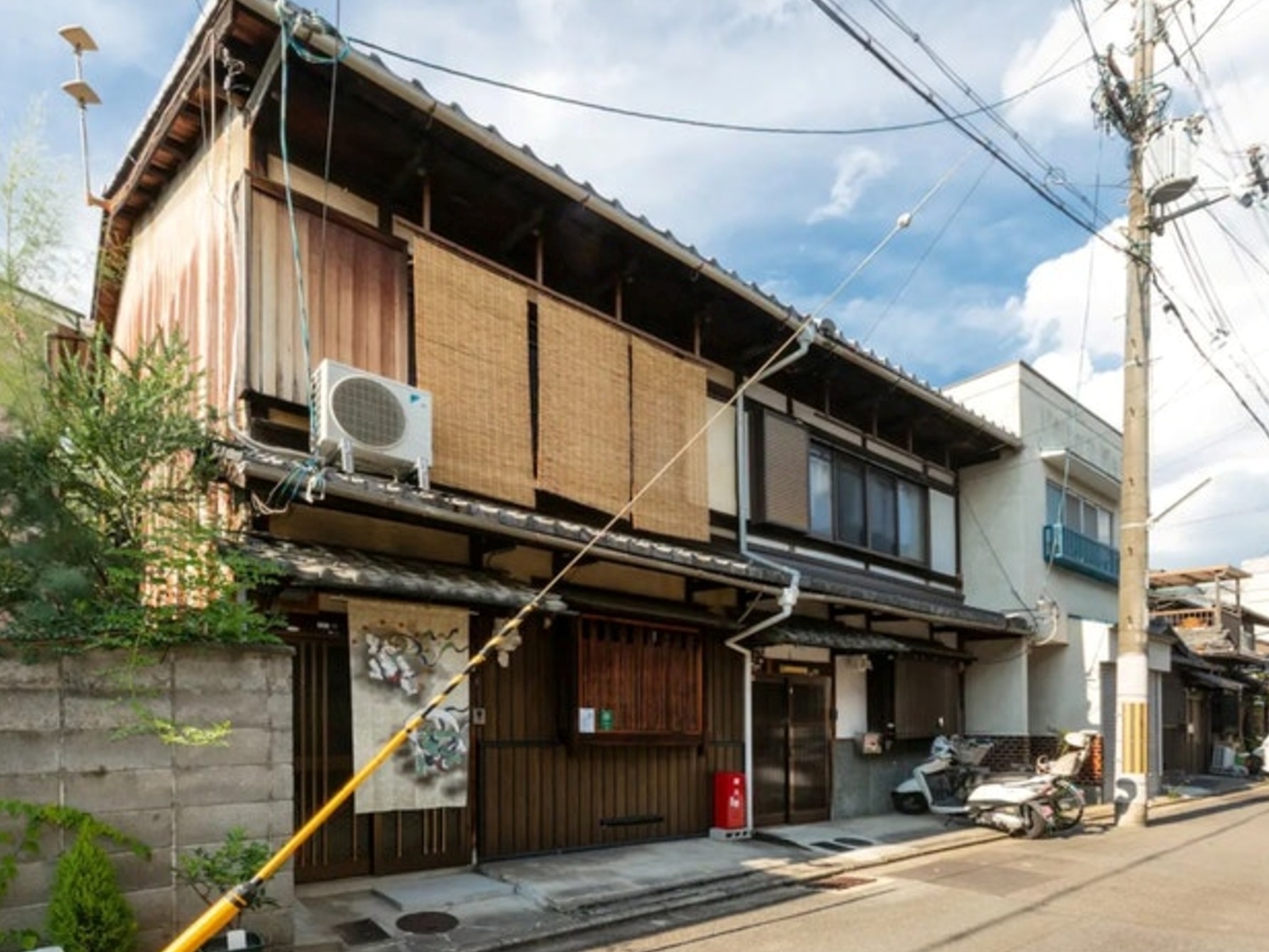 Kyomachiya "Katsura Club" (桂倶楽部) is certified by Kyoto City. The wooden building, which was built over 100 years ago, is still preserved in its original state. Visitors are warmly welcomed by the appearance of Kyomachi townhouse, such as the eaves (hisashi*) with curtains on the front and the lattices (koshi) that play a role in crime prevention.

*庇 (hisashi) plays the roles as both sunshade and rain cover. Continuing with houses on both sides without pillars like a shopping arcade

Once inside, you will be greeted by a sight that will make you feel as if you have slipped back in time. Surrounded by antiques, you can enjoy a stay as if you were experiencing the life of Kyoto people.


There are 3 Japanese-style bedrooms, 2 living rooms, and a bedroom on the first floor with a view of the garden. The plants and stone lanterns in the garden also make you feel the atmosphere of a Kyomachiya.

💡Tips for sightseeing around the area
Kitano Tenmangu Shrine is famous for its plum blossoms and autumn leaves, and within a 15-minute walk you can also visit shrines and temples such as Horinji Temple (Daruma Temple), where about 8,000 daruma dolls are lined up.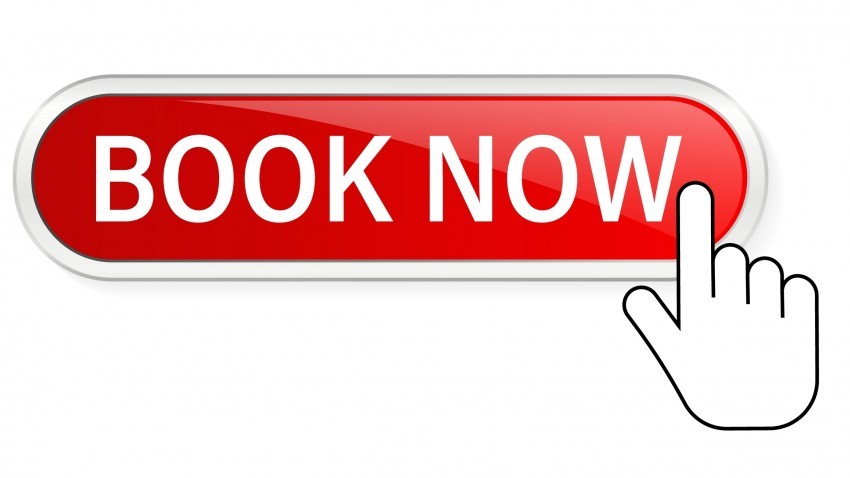 Book accommodations all over Japan from Vacation STAY!
"Vacation STAY" introduces many other Kyomachiya as well. In addition to Kyoto, you can also make reservations for old private houses and hot spring inns in Hokkaido, Tokyo, Osaka, Okinawa, etc., and detailed information on each accommodation is also introduced. Furthermore, if you are a Rakuten member, you will also receive 1% of Rakuten points, which is a great deal. For your next trip, use "Vacation STAY" to find and book your accommodation.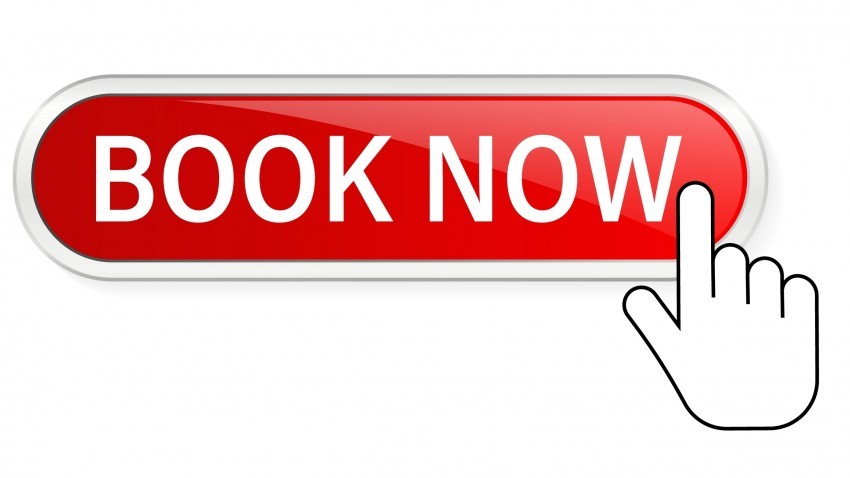 5 things you should know before traveling to Kyoto
Other Vacation STAY accommodations picked up by the editorial department