【2023 Edition】Recommended Souvenirs at Kyoto Station, including Matcha sweets and snacks
If you travel to Kyoto, you probably would want to visit as many tourist attractions as you can and take pictures. However, it's hard to move around when you're carrying mountains of souvenirs - here's when the souvenir shops at Kyoto Station come in!

Make use of the shops inside the station to buy souvenirs in bulk right before you leave Kyoto, and get on the train back home satisfied with souvenir shopping as well as sightseeing without having to buy souvenirs at each sightseeing spot. In this article, we have put up a list of the latest souvenirs at Kyoto Station in 2023!
* All products and their prices (including tax) that appear in this article are as of the time of writing. The contents may have changed, so please check the official website of each store for details.
Kyo-Baum - The classic Kyoto souvenir! The boundlessly popular Matcha Baumkuchen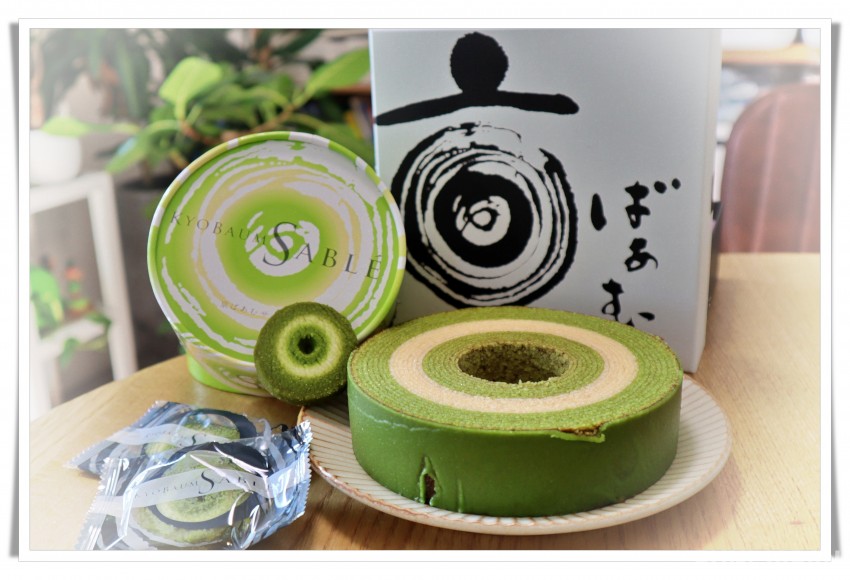 Kyo-Baum (京ばあむ) (3.5cm thick) / 1,296 yen
When it comes to souvenirs from Kyoto, the mainstream is, of course, matcha! From matcha sweets to snacks and drinks, delicious green tea is the reason for matcha lovers to visit Kyoto again and again.
"Kyo-Baum" is a matcha baumkuchen with layers of matcha batter (green), which is made by adding the flavor of sencha to Uji matcha to create a fragrant aroma while suppressing the bitterness, and soy milk batter (white). The outside of the matcha dough is coated with matcha fondant, giving it a crunchy texture that will keep you going with every bite!
Apart from the matcha baumkuchen, we also recommend the "Kyo-Baum Sable"! This is also made with Uji matcha and soy milk. If you want to distribute as souvenir to your colleagues, shop for these individually wrapped sables!
Mizu-marumochi - Interesting and delicious mochi Japanese sweet that melts in your mouth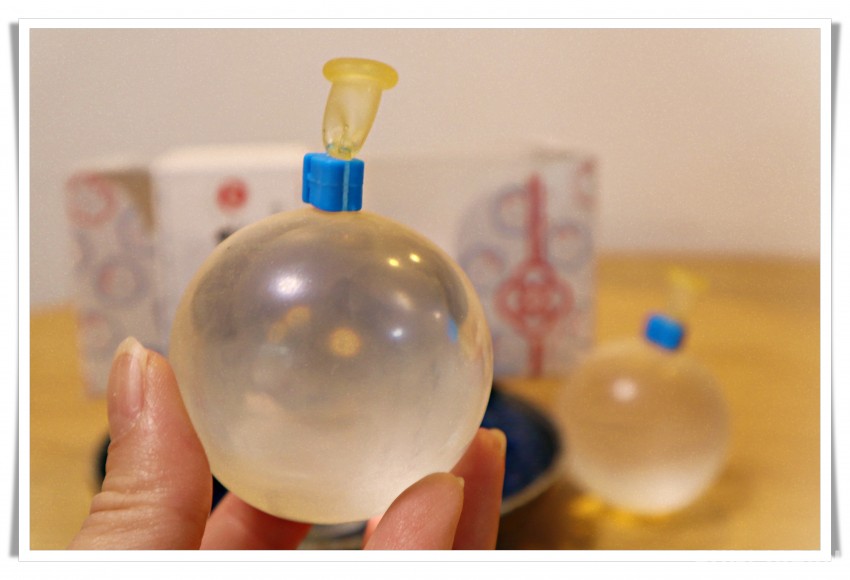 Mizu-marumochi (水まる餅) (3 pieces - with kuromitsu syrup and kinako flour) / 2,400 yen
"Mizu-marumochi" from the Japanese confectionery specialty store "Marumochiya" is a talk-of-the-town souvenir that became famous after its release and has received over 260,000 likes on social media. "Marumochiya" is a Japanese sweets specialty store with two stores near Kyoto Fushimi Inari Shrine. The store is dedicated to developing a lot of products that arrange traditional Japanese sweets using rice cakes (mochi) to the look and the taste that modern young people prefer in response to the changing times.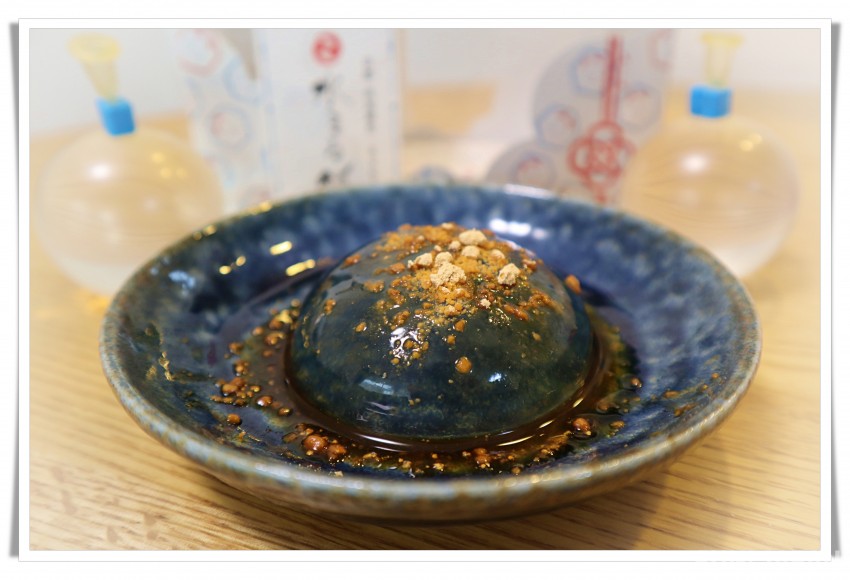 "Mizu-marumochi" looks like a water balloon when you take it out of the box. You can store it at room temperature (the temperature varies depending on the country/region, so if you live in a warm country, we recommend refrigerating it), but if you chill it in the refrigerator before eating, you can enjoy its deliciousness even more! If you prick the balloon with the toothpick inside the box, the bracken-starch dumpling (warabi-mochi) will come out. Sprinkle with 'kuromitsu' brown sugar syrup and 'kinako' soybean flour and enjoy!

When you put the mizu-marumochi in your mouth, it feels cool and melts in your mouth with a refreshing aftertaste. It surely helps you stay on the cutting edge of Japanese trends!
Kujyonegi senbei - So delicious you might eat it all up before leaving Japan!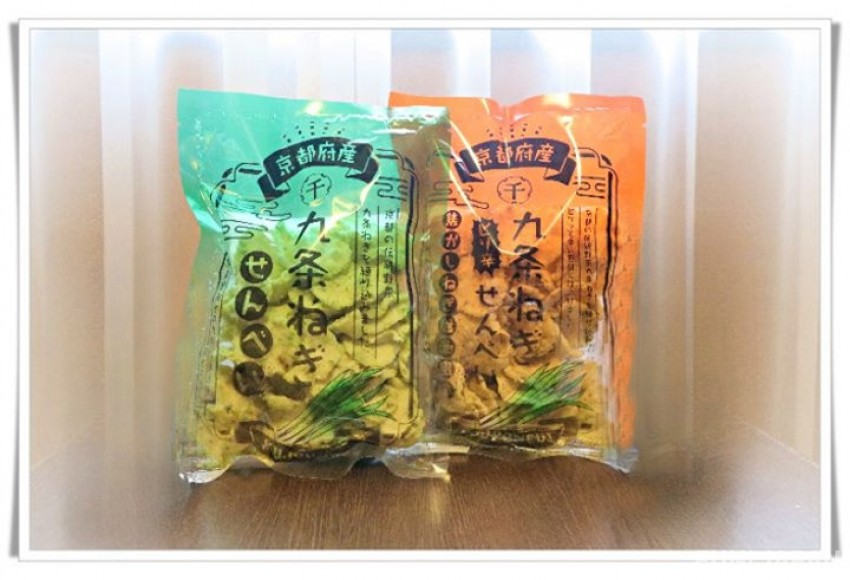 Kujyonegi Senbei (九条ねぎせんべい) / 300 yen
"Kujo negi" green onion is one of Kyoto's traditional vegetables known for its stronger flavor than ordinary ones. Sensyoudou's senbei (rice crackers) feature such Kujo negi, so once you open the bag you can feel the aroma of this green onions. It's fitting salty seasoning is so addictive that you're sure to eat it all up in no time!

Even if you eat a whole bag of this green onion senbei, the aftertaste of green onions will not linger on your tongue forever though. However, the smell will remain in your mouth quite a long time, so it may be better to refrain from eating it right before going on a date!
Kujo negi to ebi no okogehan – Maiko package full of Kyoto-esque!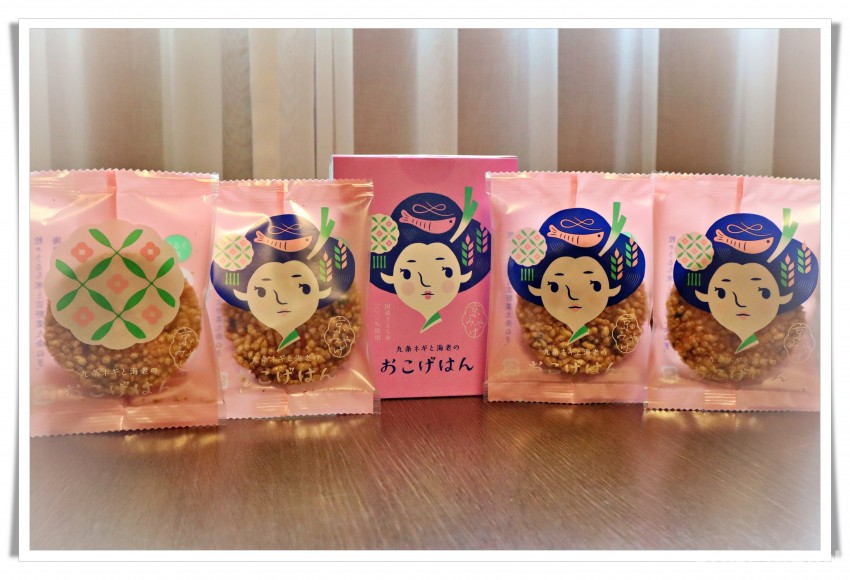 Kujo negi to ebi no okogehan (九条ネギと海老のおこげはん) (10 pieces) / 1,080 yen
Kyoto confectionery workshop "Ichihanadatte" sells a popular souvenir from Kyoto, the rice crackers made with Kujo green onions and shrimp.

Cute maiko illustrations are drawn on the exterior and the individual packaging bags. The sweetness of Kujo negi green onions is added to each grain of rice, and the flavor of shrimp spreads when you bite into it. The rich, layered flavors go well with both tea and coffee, making it perfect for afternoon tea, no wonder why it has won the 3rd place in the "Kyoto Station KIOSK Popular Souvenir Ranking" on a certain Japanese TV program.
In Kyoto, there are plenty of delicious food that go well with rice! You can eat as many bowls of rice as you want!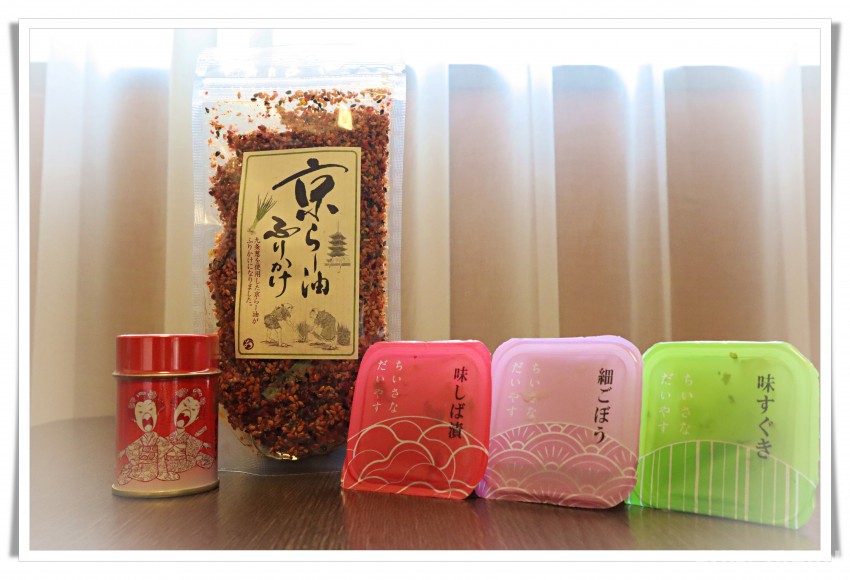 There are many seasoning that go well with rice. This time we have picked 3 products that you can buy at Kyoto Station that will make you so appetized that you won't be able to rest your chopsticks. "Maiko Hanhi-hi- / 702 yen" (舞妓はんひぃ~ひぃ~ - far left), "Kyo-rayu Furikake / 594 yen" (京らー油ふりかけ - second from the left), pickles "Chiisa na Daiyasu (3 types) / 648 yen" (ちいさなだいやす - three items from the right) from the long-established pickle shop "Daiyasu", all of them are the best companions for rice to decorate your dining table!

Maiko Hanhi-hi-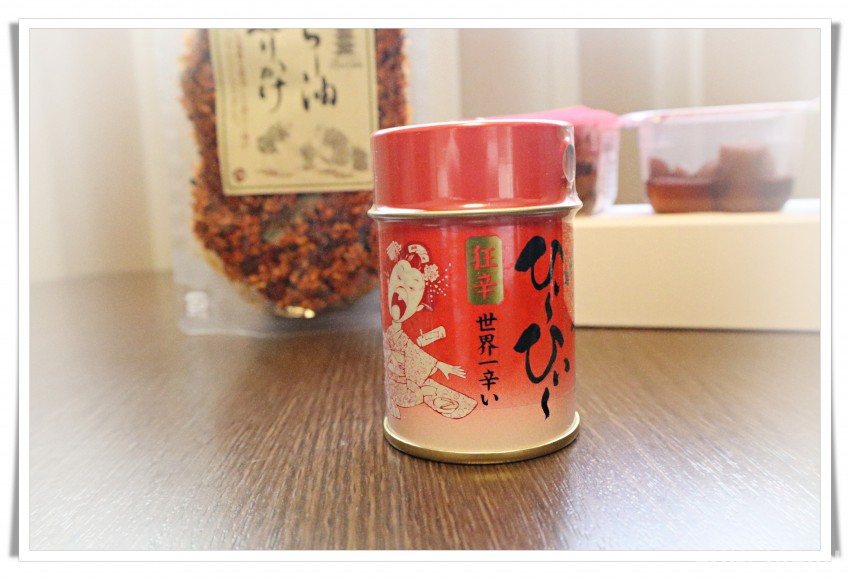 (Far left) Shichimi chili pepper "Maiko Hanhi-hi-" has two maikos drawn on the exterior package. Common shichimi chili peppers are not that spicy, but the catchphrase for this shichimi chili pepper is sloganned "10 times hotter than commercially available chili peppers". Made with Japanese-grown habanero and finished with a unique blend. Be careful not to add too much at once!

Kyo-rayu Furikake
(Second from the left) "Kyo-rayu Furikake" goes well with anything and is truly versatile! Rice, noodles, stir-fried dishes, meat... it's even delicious with toast! It contains sesame seeds and Kujo negi green onions, and is very fragrant and not too spicy. Those who like spicy food may not feel it is too spicy. It is the one spoonful that enhances the taste of a variety of dishes. It's so delicious that once you experience its taste, you can't help buying more than one bag!
Chiisa na Daiyasu (3 types)
(Three items from the right) Kyoto cuisine pickles are very famous. In 2022, as the 120th anniversary of the establishment of Kyoto's long-established pickle shop "Daiyasu" (大安), pickles in mini cups "Chiisana Daiyasu" are gaining popularity! Daiyasu is particular about domestic vegetables, natural soup stock, and pickle vegetables to make the most of their original taste. The small packaging makes it convenient to eat, and it can be stored at room temperature (some products need to be refrigerated), making it perfect for souvenirs overseas or your accommodation!

All of the souvenirs introduced in this article can be purchased inside Kyoto Station!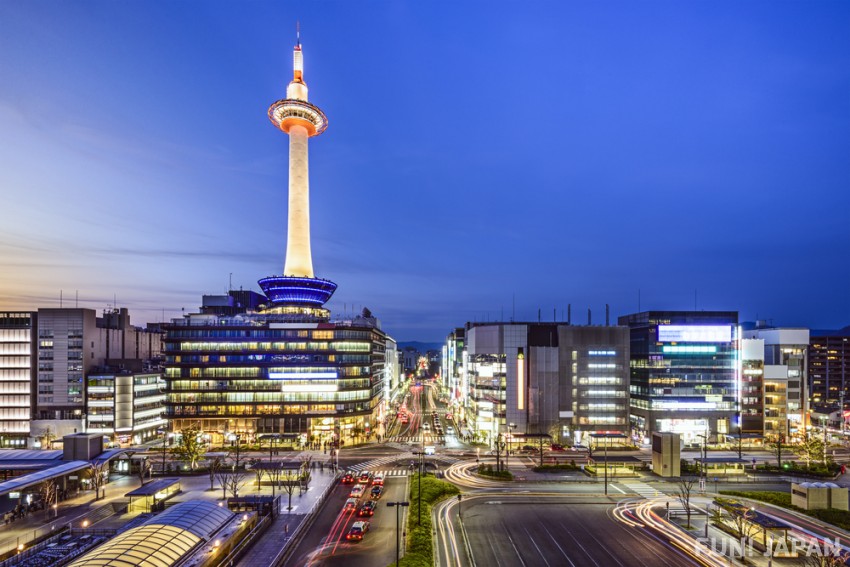 The souvenirs introduced in this article are sold at souvenir shops in Kyoto Station and near the Shinkansen ticket gates. Next time you visit Kyoto, please take some time to browse for souvenirs at Kyoto Station!

[Survey] Traveling to Japan