FUN! JAPAN PR
Recommended Minpaku in Sabae City, Fukui Prefecture - "SABAE MEGANE HOUSE" where you can try on eyeglasses and experience traditional crafts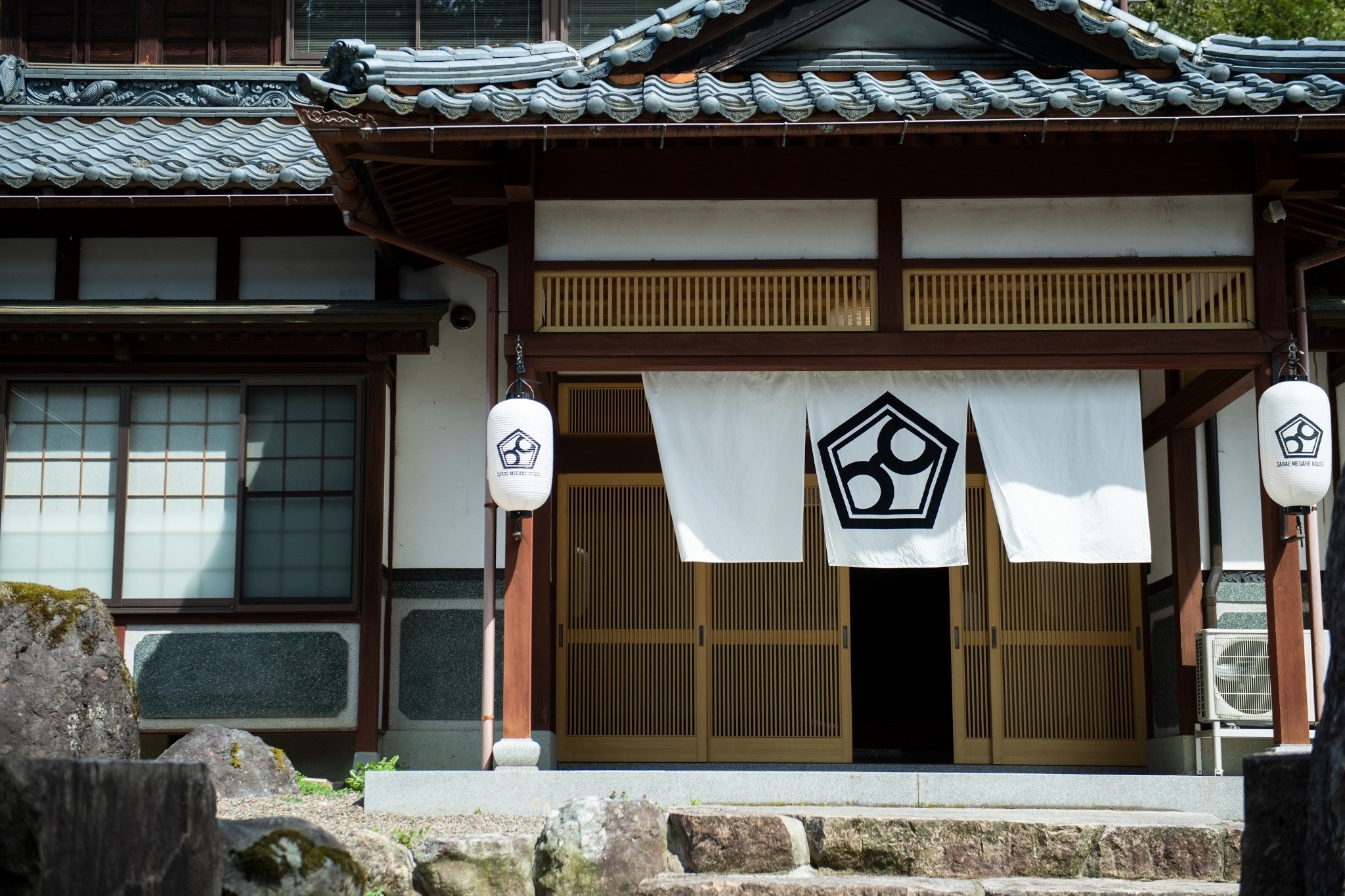 Fukui Prefecture's Sabae City is one of the world's three major eyeglass production areas, producing about 95% of eyeglass frames made in Japan. There are many eyeglasses-related attractions in the city, such as "Megane Street", which is full of photogenic spots, and "Megane Museum", where you can try the eyeglasses making experience.

This time, in such "Mecca of Eyeglasses", we would like to introduce you to the unique "Megane no Minpakujuku" (めがねの民泊宿), which features interiors made from the materials used in eyeglasses. This is a must-see spot not only for those traveling to Fukui Prefecture, but also for those who are interested in Fukui's traditional culture and made-in-japan craftsmanship!
*The prices listed in this article are the prices on the reservation site at the time the article was created.
If you purchase or make a reservation for the products or services introduced in this article, FUN! JAPAN will receive a commission from the sales proceeds.

"SABAE MEGANE HOUSE" in Sabae City, Fukui Prefecture, the largest producer of eyeglass frames in Japan!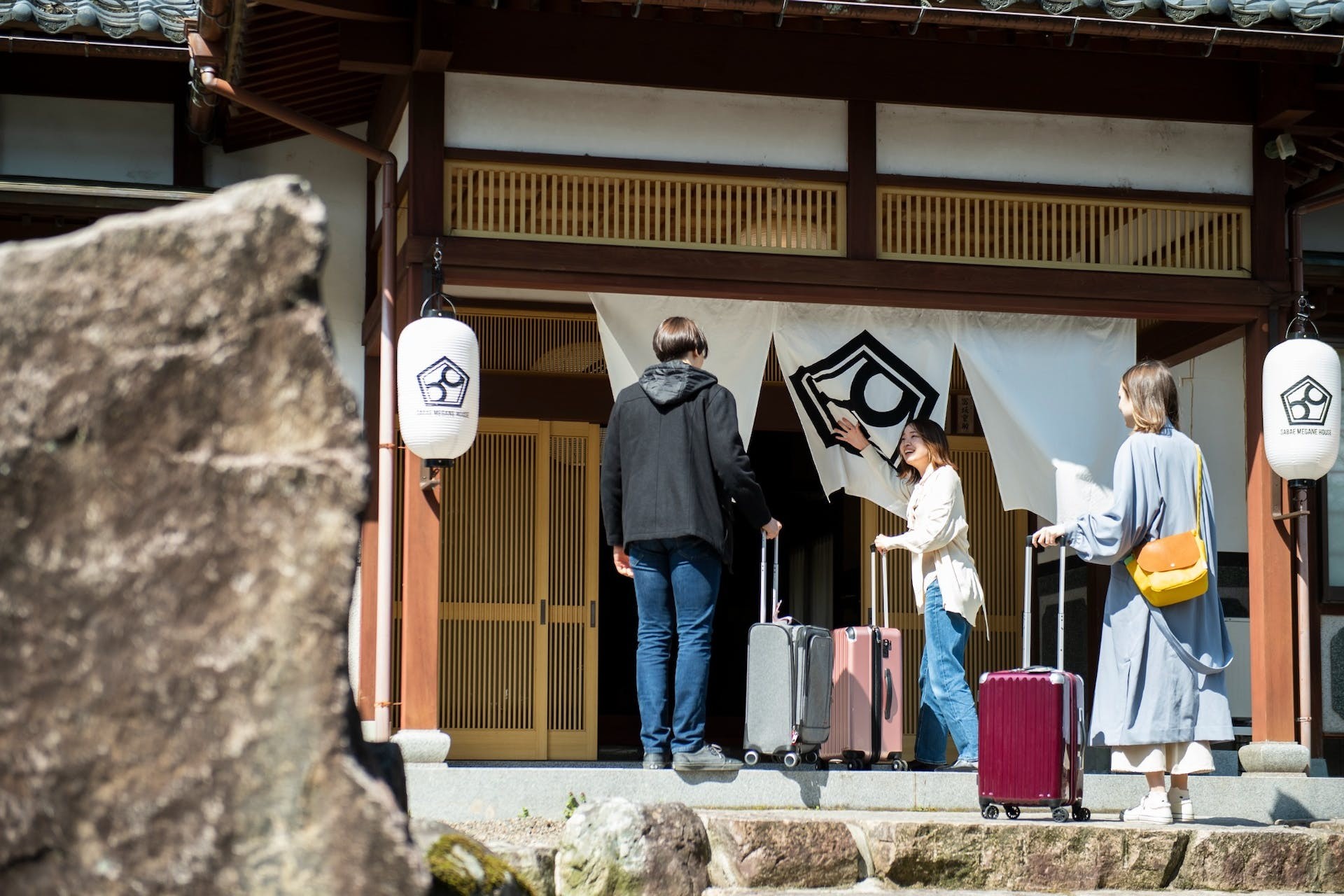 "SABAE MEGANE HOUSE" is recommended for the following tourists!
People who love Japanese eyeglasses and are interested in the crafting of items 'Made in Japan'
People who want to experience traditional culture unique to Fukui while traveling
People who want to stay in a popular old private house and post it on social media
Sabae City, Fukui Prefecture, boasts a 95% share of Japanese eyeglass frame production.

There are several spots in the city where you can experience the culture of Sabae glasses. Since 2022, a new spot has been attracting attention - the rental private lodging facility "SABAE MEGANE HOUSE" where you can stay surrounded by glasses.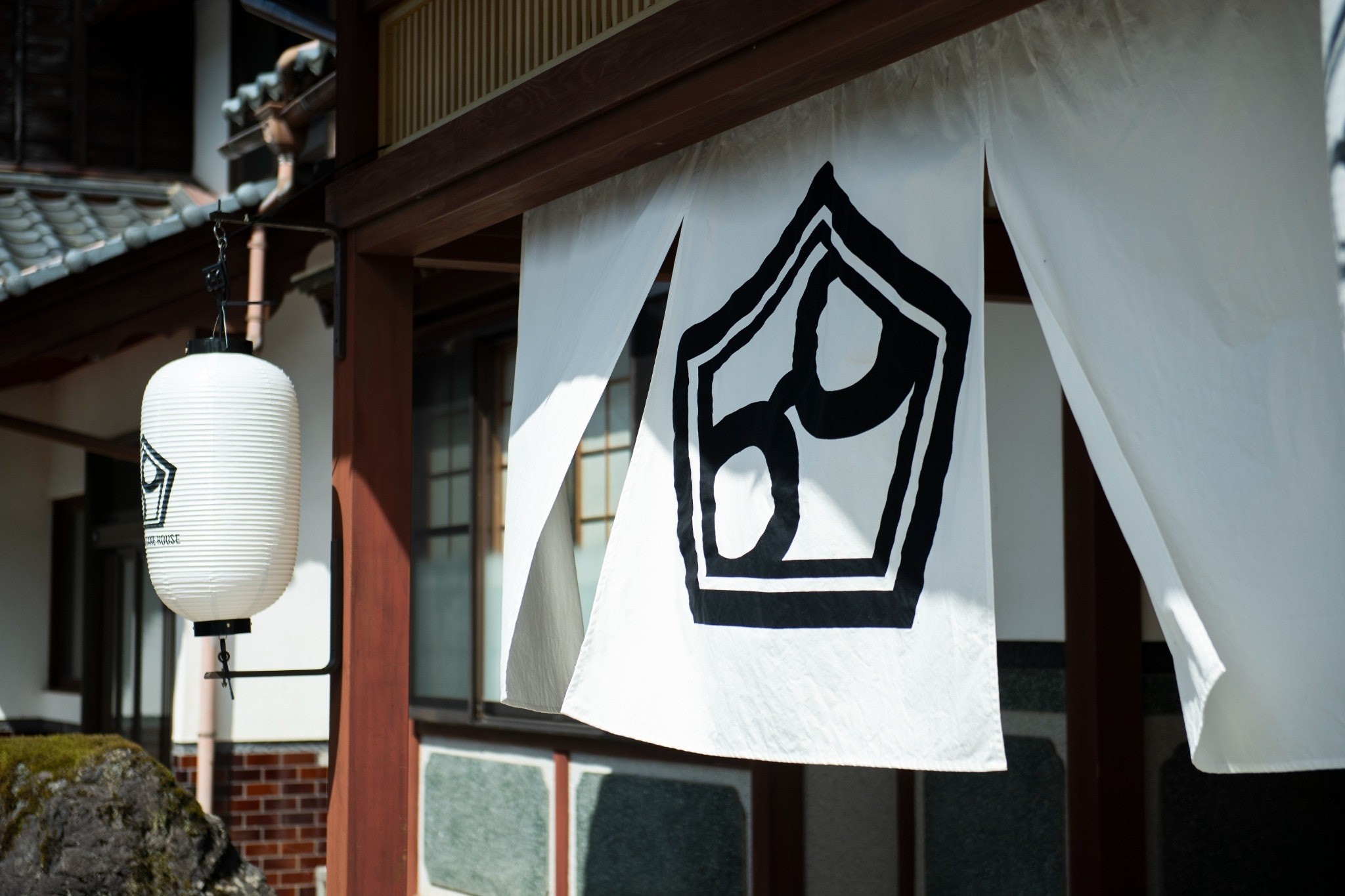 "SABAE MEGANE HOUSE" is an old private house that can be rented as a whole in the Kawada district of Sabae City. It takes about 30 minutes by bus from JR Sabae Station. At the entrance, there is a lantern made by a local lantern maker and Japanese paper craftsmen. The noren curtain with a logo of the glasses will definitely make you feel excited before you step in!

World's first "All-you-can-wear eyeglasses" experience is a must-see for eyeglasses ethusiastists!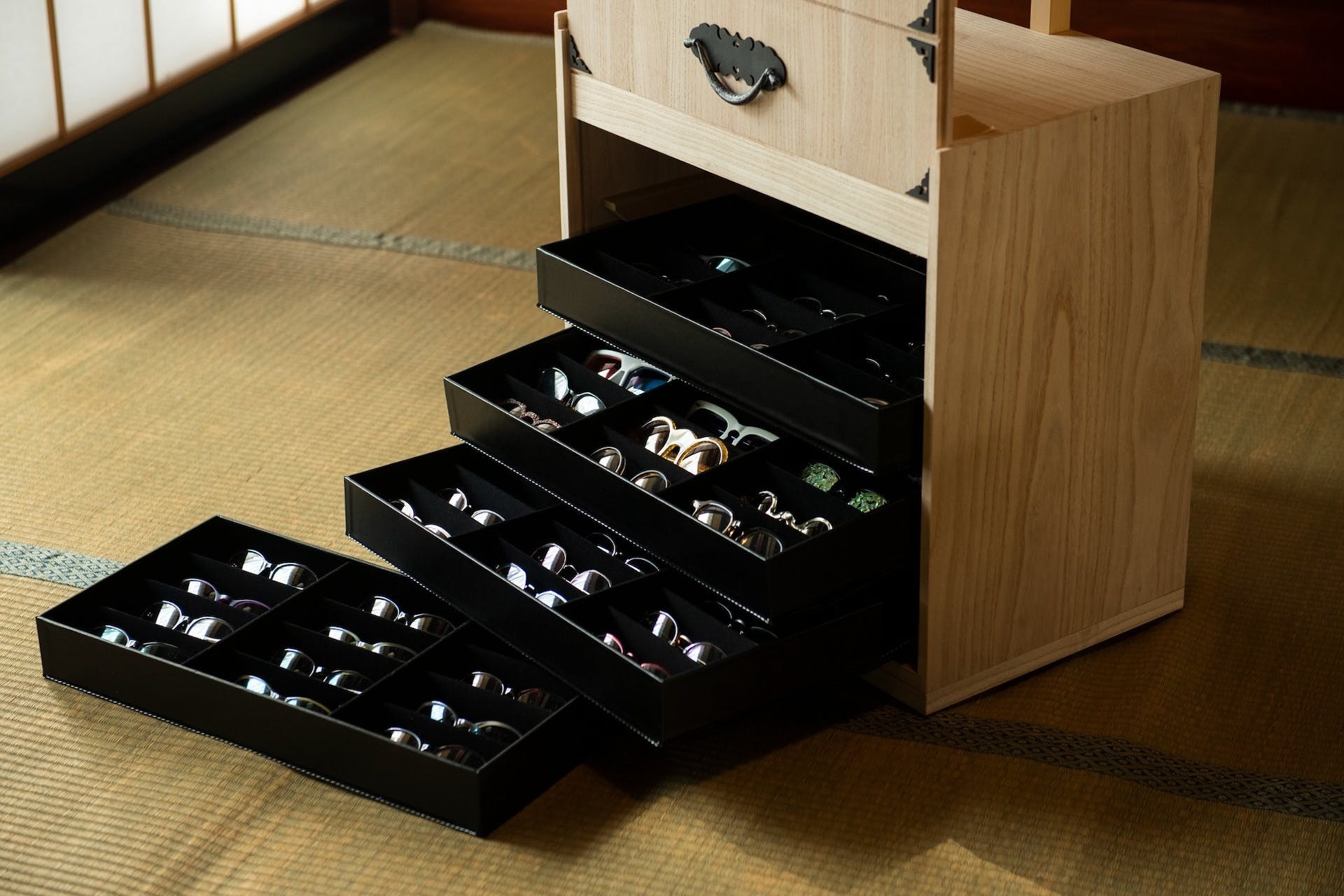 The biggest feature of "SABAE MEGANE HOUSE" is "Made in Sabae all-you-can-wear eyeglasses". You can freely try on more than 100 types of Sabae eyeglasses, and you can compare them anytime, anywhere during your stay.

You can enjoy staying in an old Japanese-style house while experiencing the high quality unique to the made-in-Japan "Sabae" brand. This is the only place in the world where you can have such a luxurious experience, thus it has received a lot of attention from the media.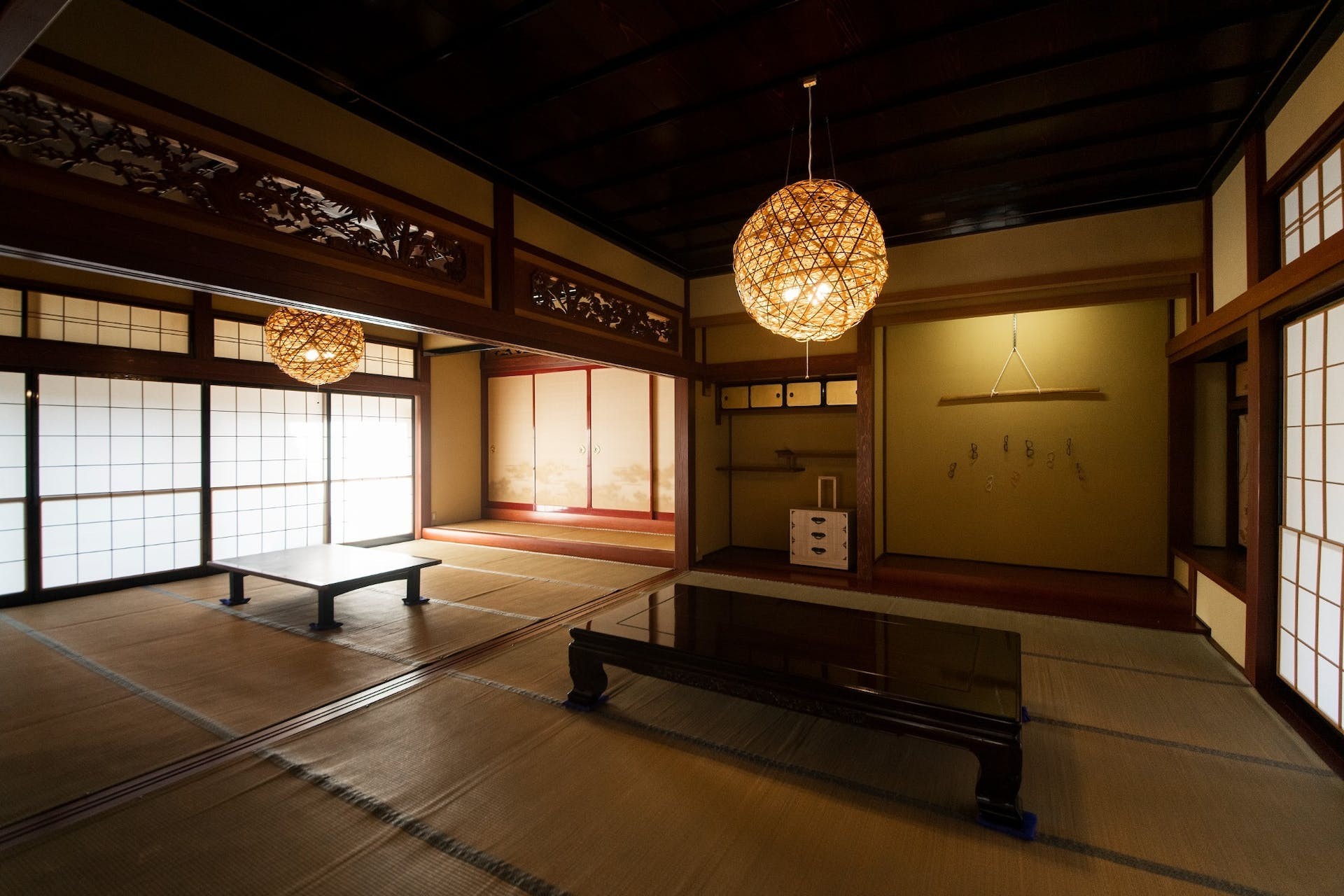 The eyeglasses are displayed on the Echizen chest of drawers in one corner of the first-floor hall and on the glasses shelf in the hallway. Guests can freely try them on. There are also even rare models that are not in general circulation or markets.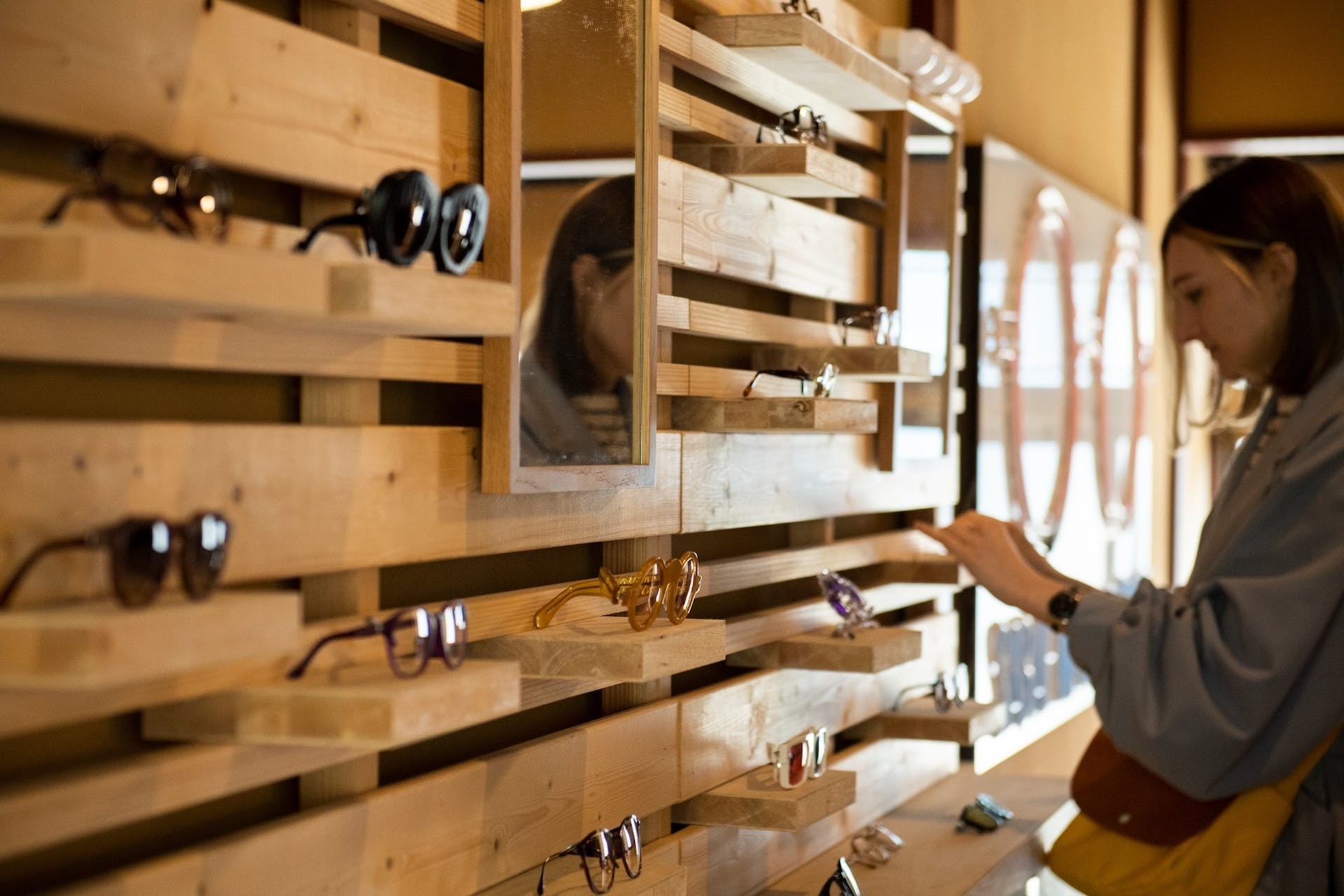 One of the highlights of this accommodation is that you can easily compare different models without worrying about other people, as it is a private space where you can rent out the entire building for yourself or your whole group.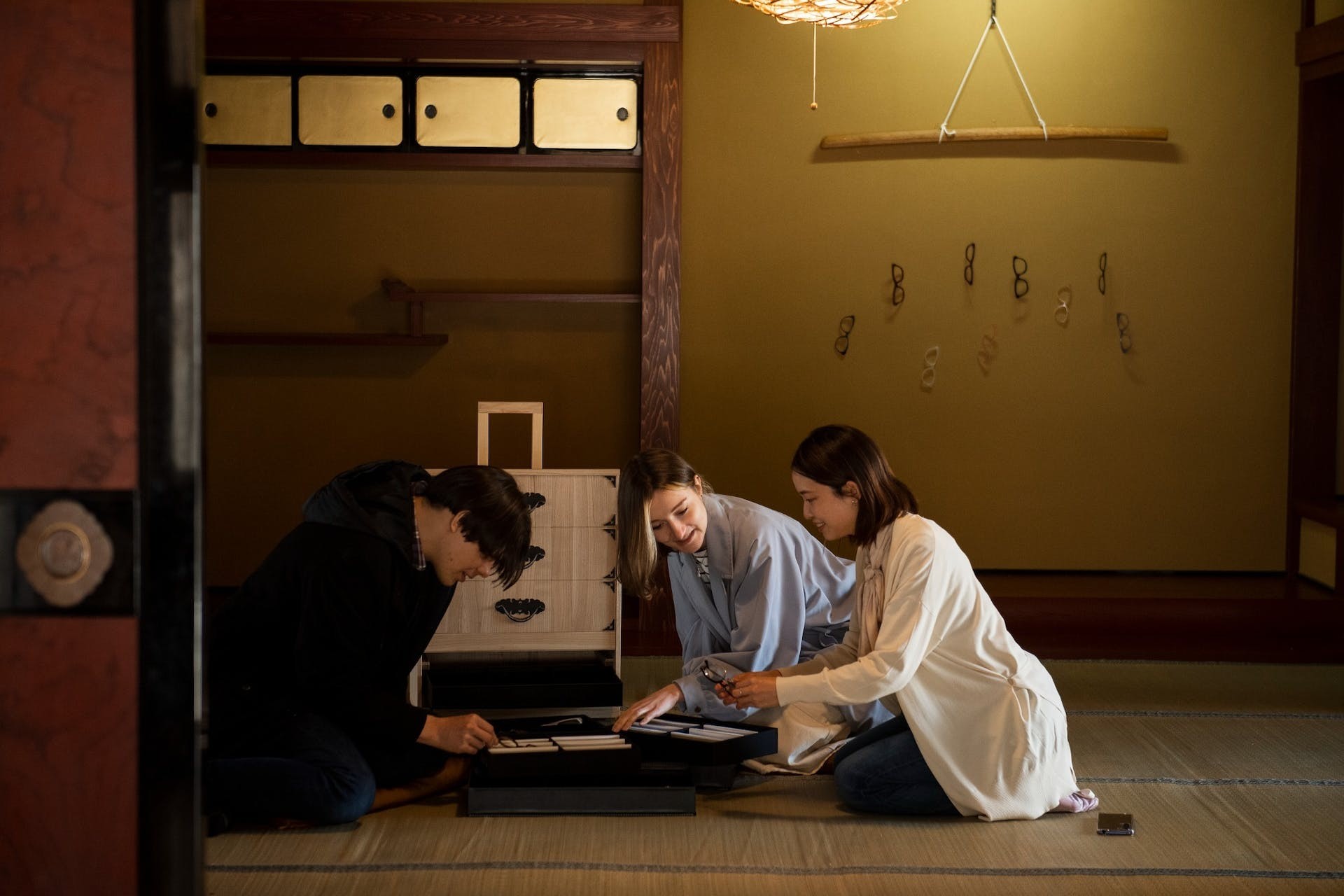 It is a privilege only for guests to compare various pairs in the accommodation, and even go outside with their favorite ones as a companion on the trip. Let's spend a fun time choosing eyeglasses with friends and family.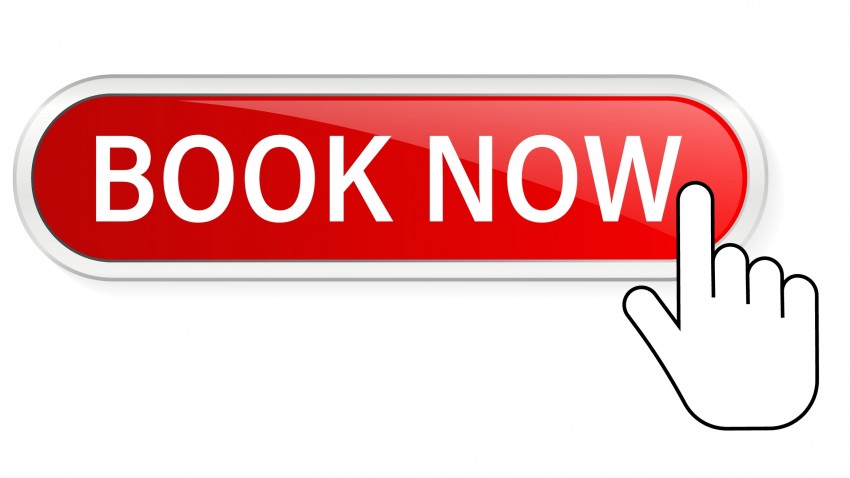 An Instagrammable spot decorated with glasses is perfect for posting on social media
"SABAE MEGANE HOUSE" is like a "eyeglasses theme park" with designs featuring eyeglasses scattered throughout the building!

Therefore, from here, we will guide you to three spots that you definitely want to take a few snapshots or more.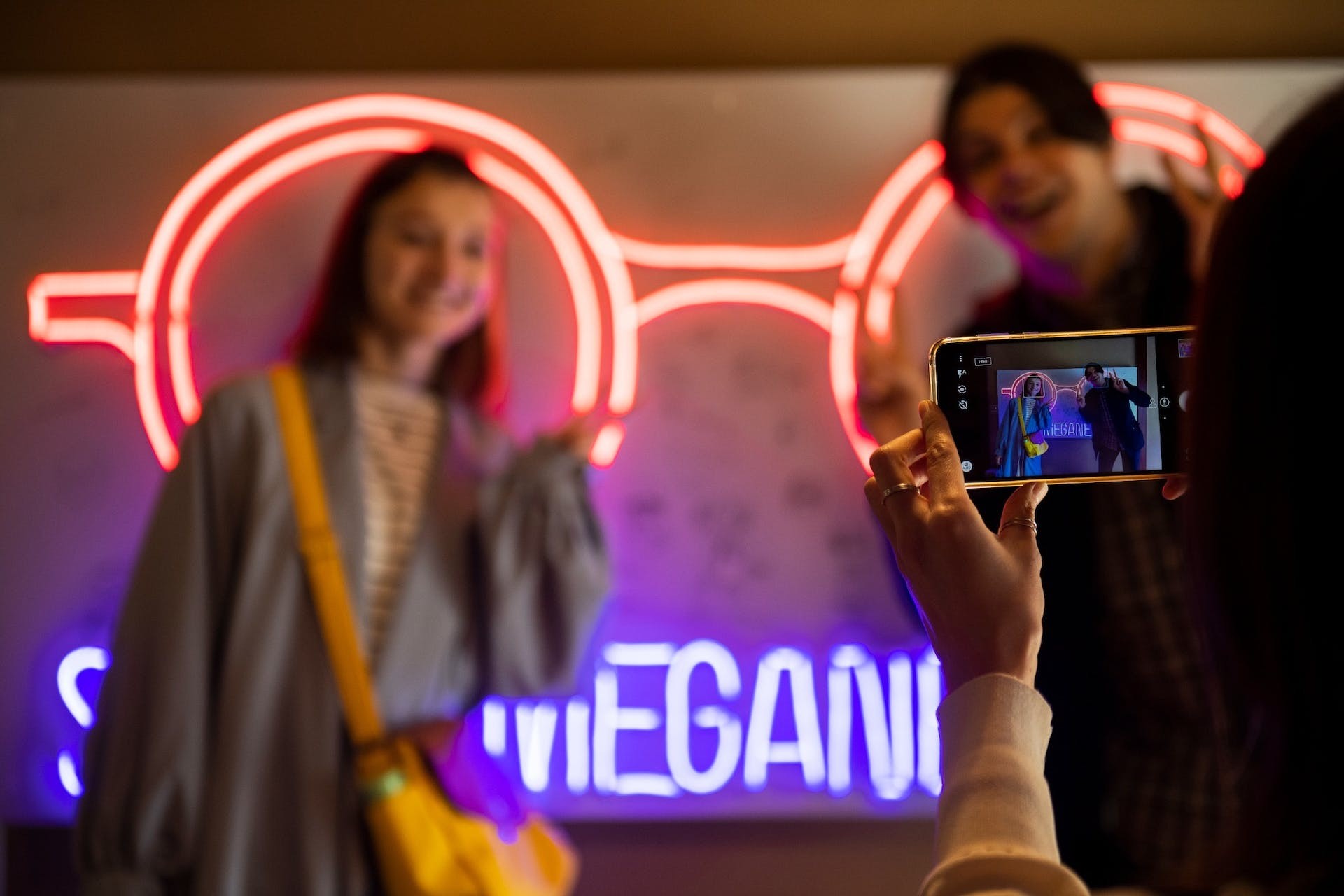 1. The eyeglasses neon sign at the entrance

When you step into the building, the first thing that catches your eye is the illuminated neon sign. It has a somewhat retro atmosphere. It's said that taking a commemorative photo here is a staple!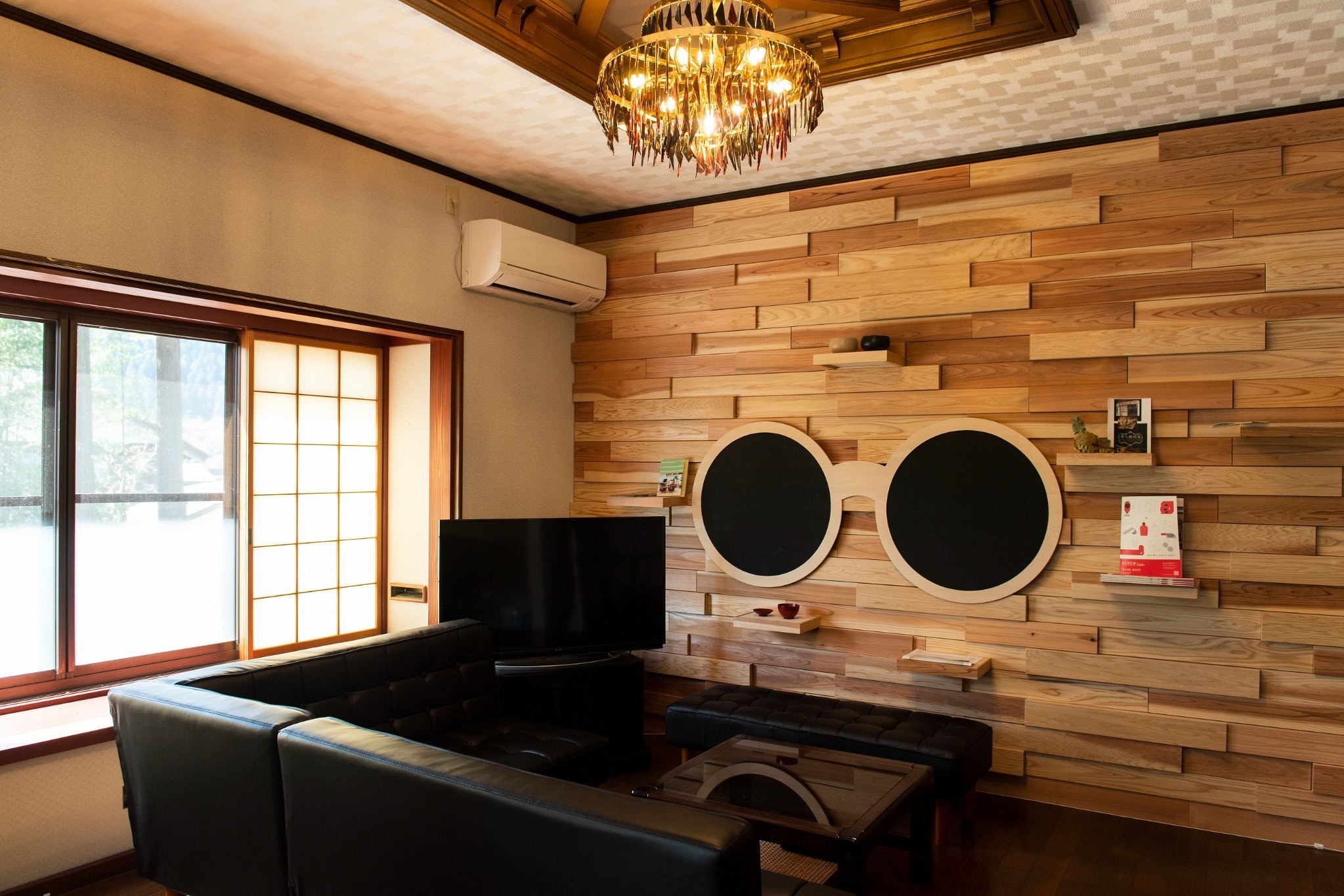 2. The glasses chalkboard and chandelier in the living room
In the living room, eyeglass blackboards made from materials produced in the prefecture and a chandelier made from acetate, the material used to make eyeglasses, are eye-catching (all pun intended). What's more, this chandelier is so precious that there is only one in the world!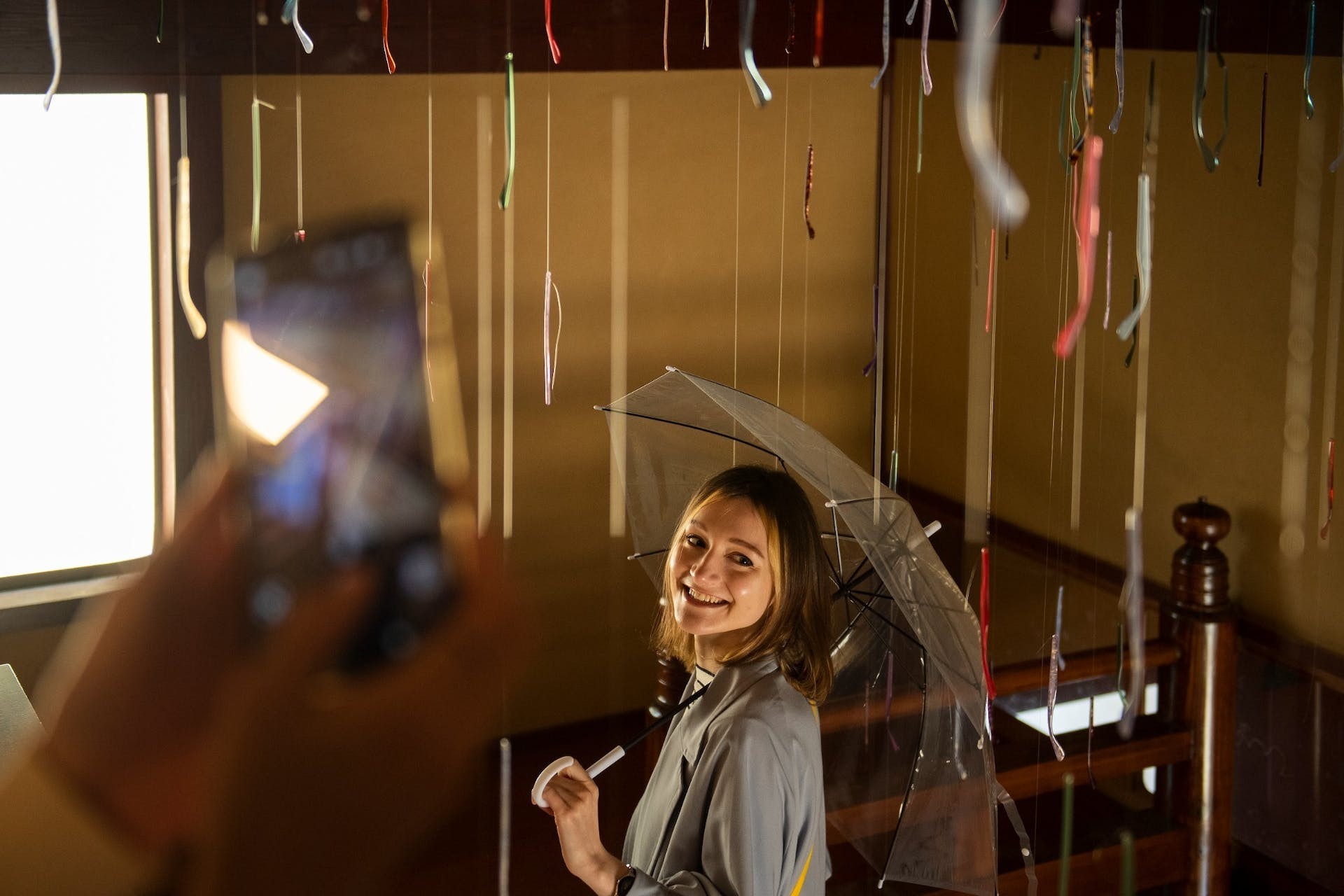 3. The "Eyeglasses rain" hanging from the ceiling
As you climb the stairs leading to the 2nd floor, you will discover a unique decoration using over 300 eyeglass frame temples! Take the most colorful "Eyeglasses Shower" selfie against the background of rain-recreated decorations.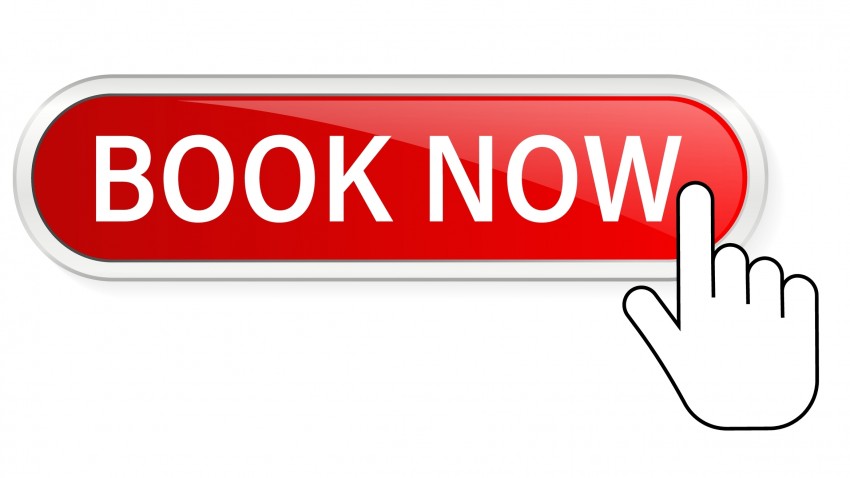 Full of interior decoration and tableware that makes you feel familiar with the traditional culture of Fukui Prefecture
At "SABAE MEGANE HOUSE", you can not only experience wearing glasses as much as you want, but also convey the traditional culture of Fukui Prefecture through the interior decoration and facilities of the guest rooms. If you are a fan of Japanese culture, we're sure you'll exclaim "superb!" for the attention to detail here.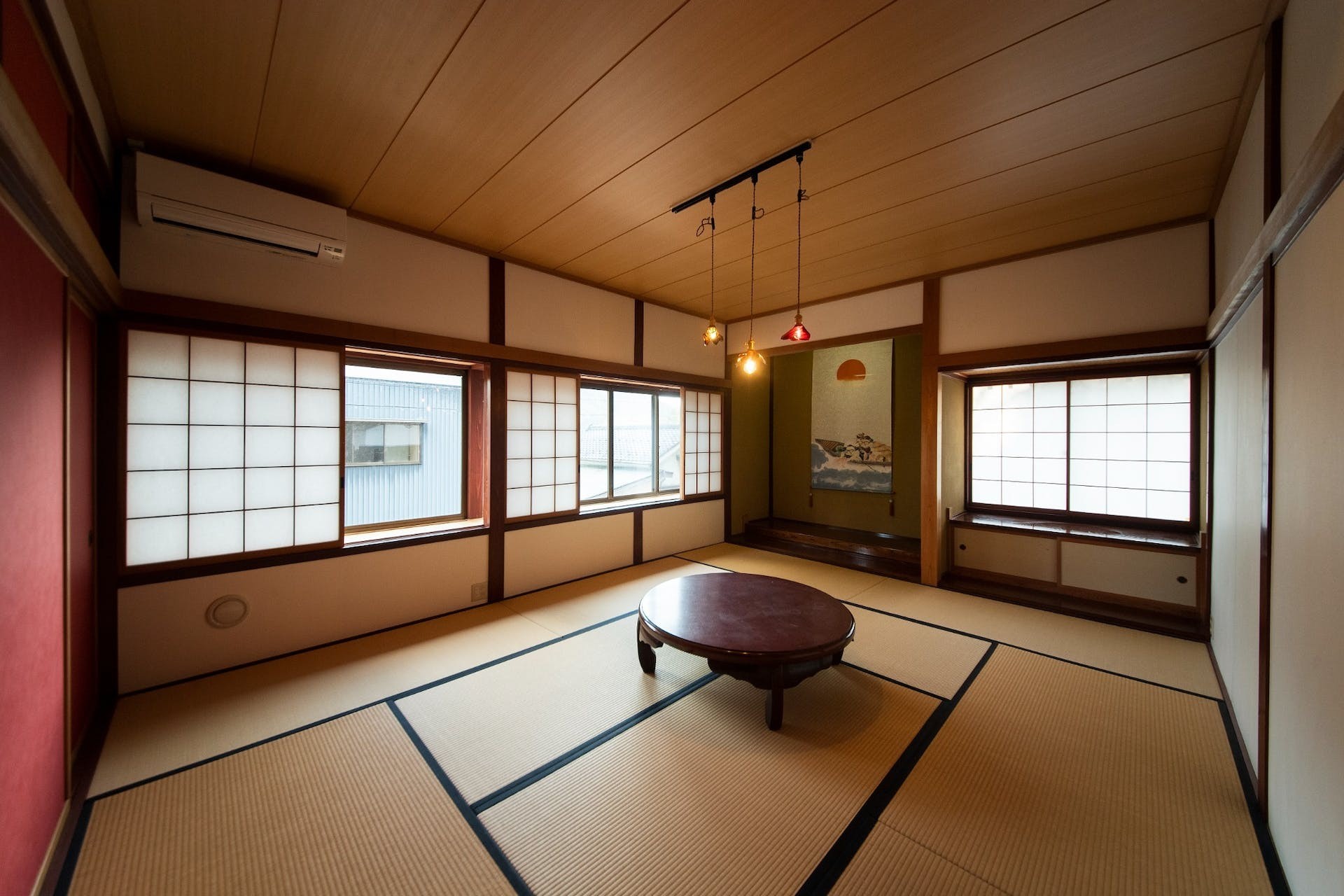 Lacquered fixtures and ceilings, sliding doors and wallpaper made of Echizen washi paper, and other traditional crafts are incorporated into the "Urushi" (うるし) room.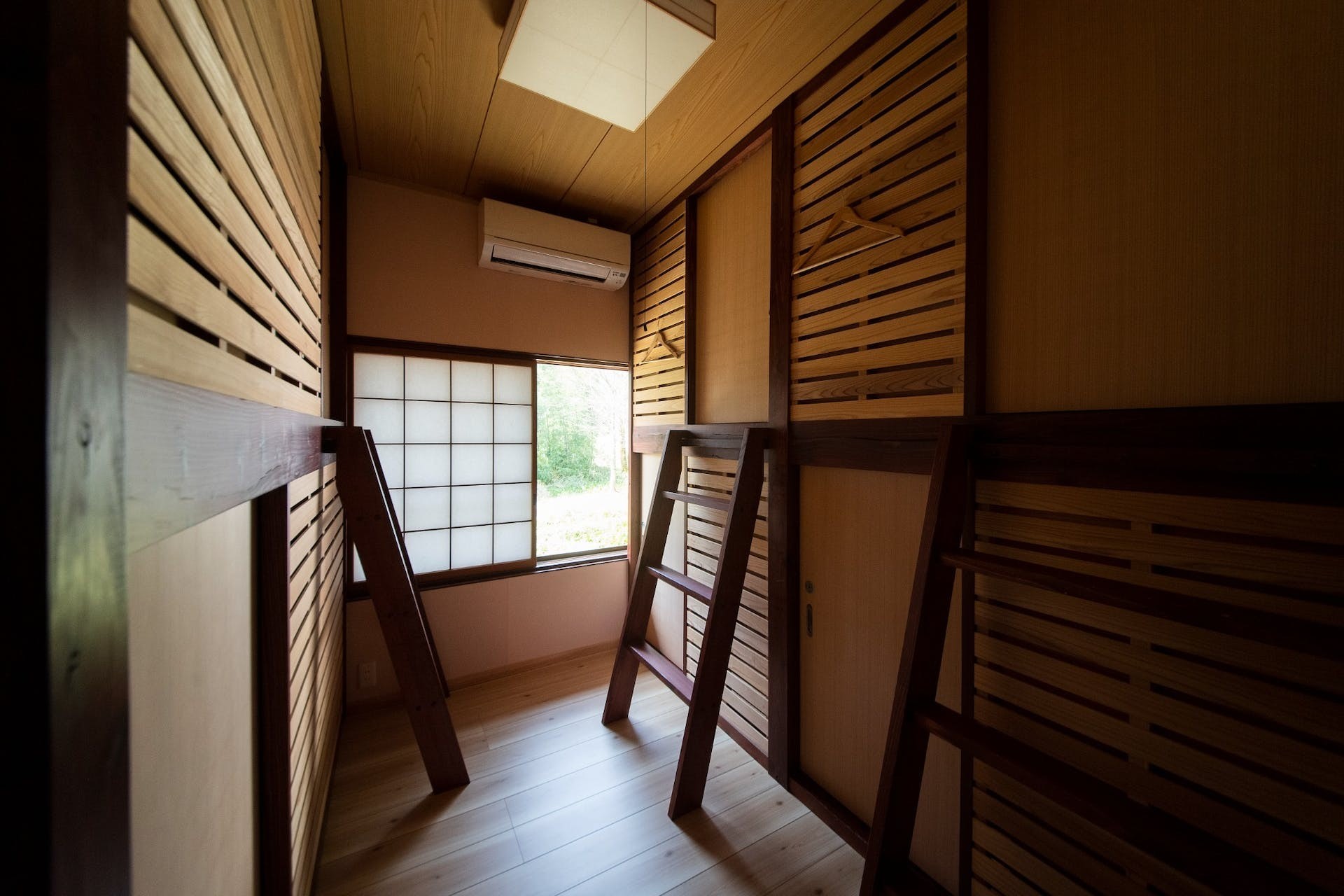 On the other hand, another guest room, "Washi" (わし), is entirely made of local Fukui wood, and the wallpaper uses local Echizen washi paper. It is the finishing touch in a space where craftsmanship resides.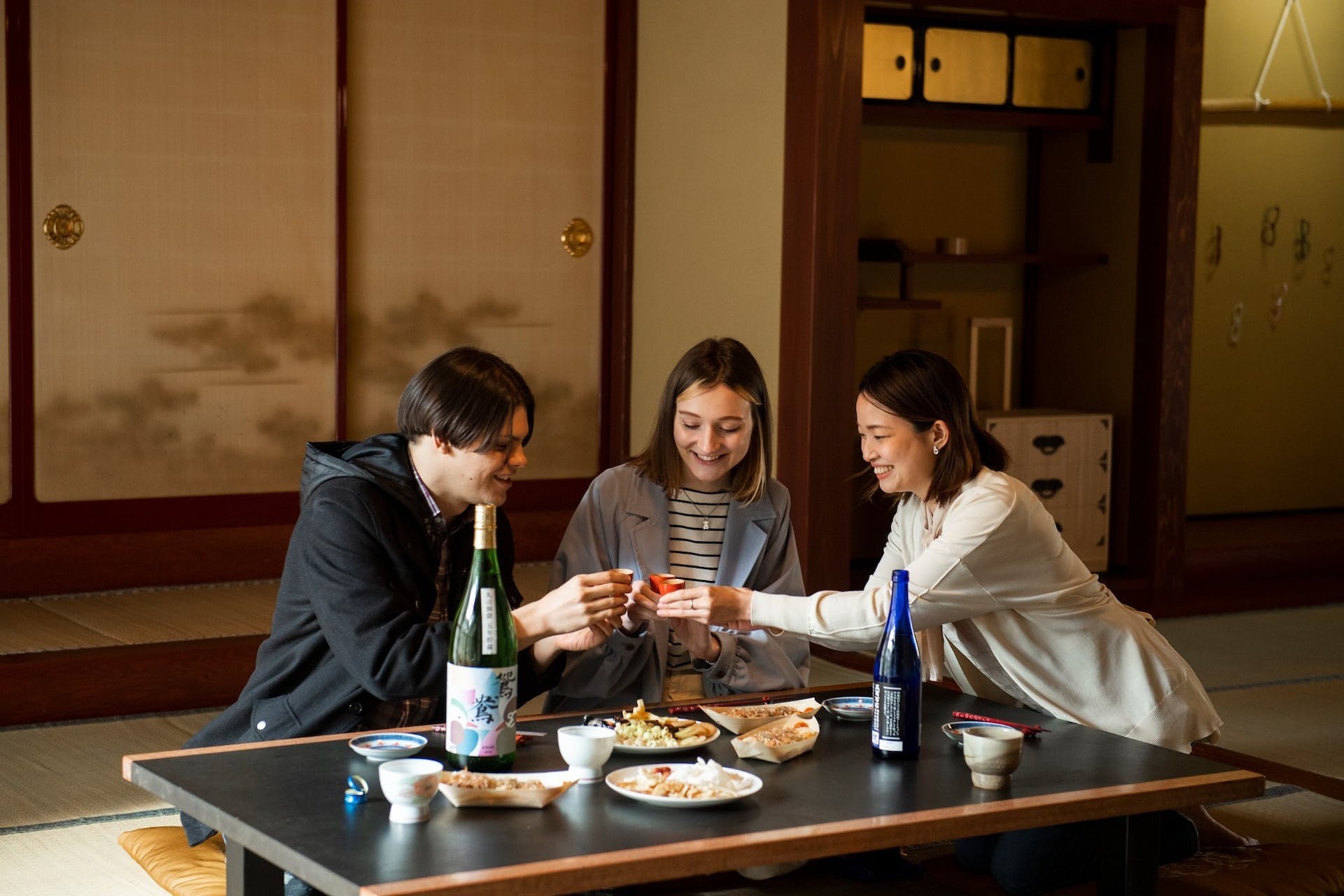 The tableware that is convenient for long-term stays is fully equipped with Echizen lacquerware and Echizen ware (pottery) tableware produced around Sabae City. Please use it when eating or toasting in the O-hiroma room (large hall).

"SABAE MEGANE HOUSE" is recommended as a base for traveling in Sabae City, Fukui Prefecture!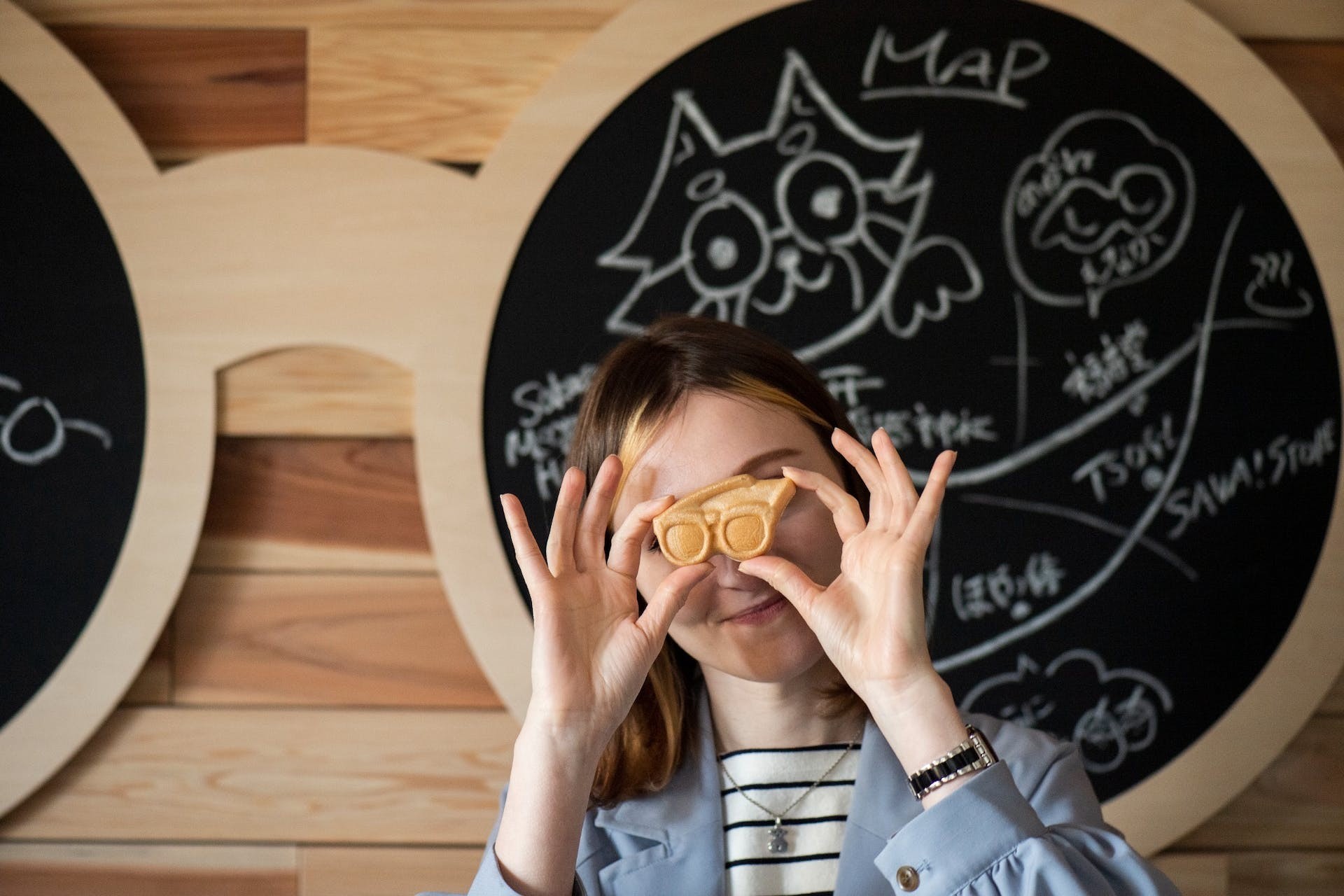 "SABAE MEGANE HOUSE" is also full of sightseeing in the surrounding area. If you go a little further from the inn, there are many well-known shops that represent Sabae City, such as the confectionery shop "Fukuondo" (福音堂) that sells eyeglass-shaped wafers, and the long-established lacquerware workshop "Shitsurindo" (漆琳堂) founded in 1793. It's up to you to decide how to explore "Megane no Machi"!

Note that "SABAE MEGANE HOUSE" is limited to one group per day, so be sure to book once you have decided on your trip to Japan. How about getting away from the concrete-filled city and relaxing in an old Japanese-style house that breathes new life into you?
SABAE MAGANE HOUSE
Address: 31-17 Besshicho, Sabae City, Fukui Prefecture 916-1225
Access: 30 minutes by "Tsutsuji Bus" from JR Sabae Station, 1 minute walk from "Besshiguchi" Bus Stop
Check-in: 15:00-18:00
Check-out: 10:00
Price: From 54,000 yen/night (tax included)
Booking page: SABAE MAGANE HOUSE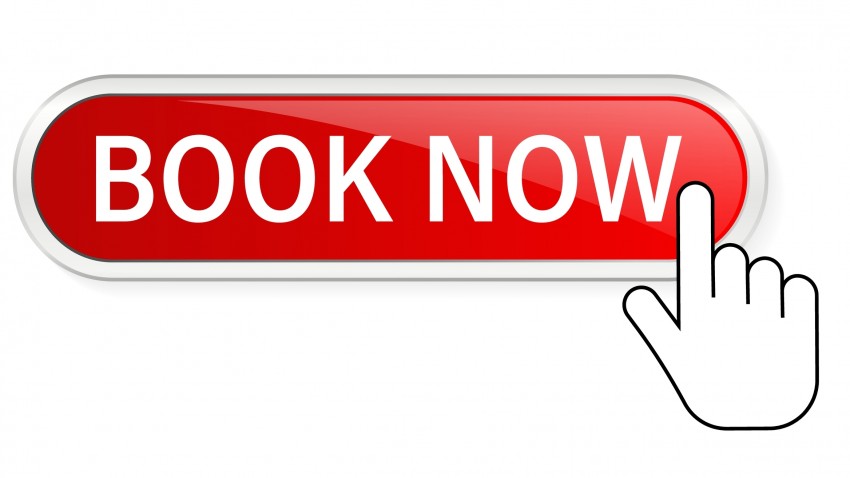 Book accommodations all over Japan from Vacation STAY!
Starting with "SABAE MEGANE HOUSE", there are still many unique lodging facilities all over Japan!

Vacation STAY is recommended for booking accommodations in Japan. From detached houses to cottages surrounded by nature, there are many facilities that can accommodate large groups.

Accumulated points can be used for payment at member stores nationwide during travel, so if you want to travel at a great price, check it out now!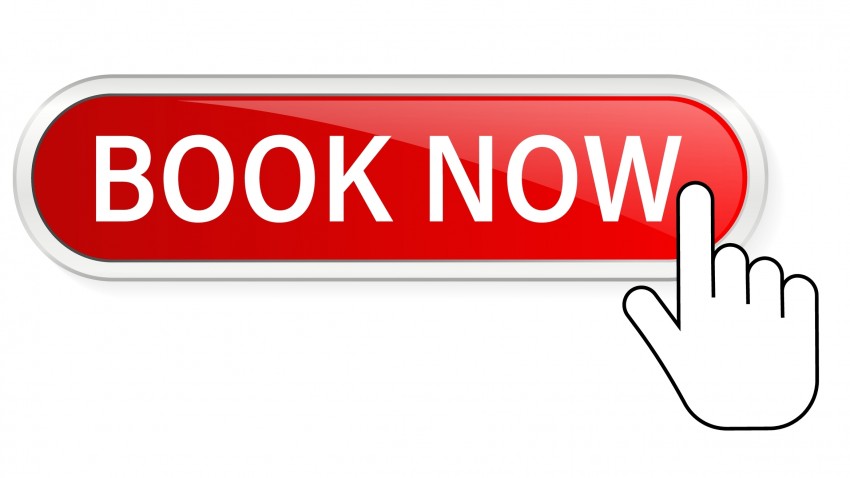 There are still more gourmet foods to eat and spots to visit in Fukui Prefecture!