FUN! JAPAN PR
Narita Airport Shopping; 12 Items You Should Get at AKIHABARA before Departing from Narita International Airport!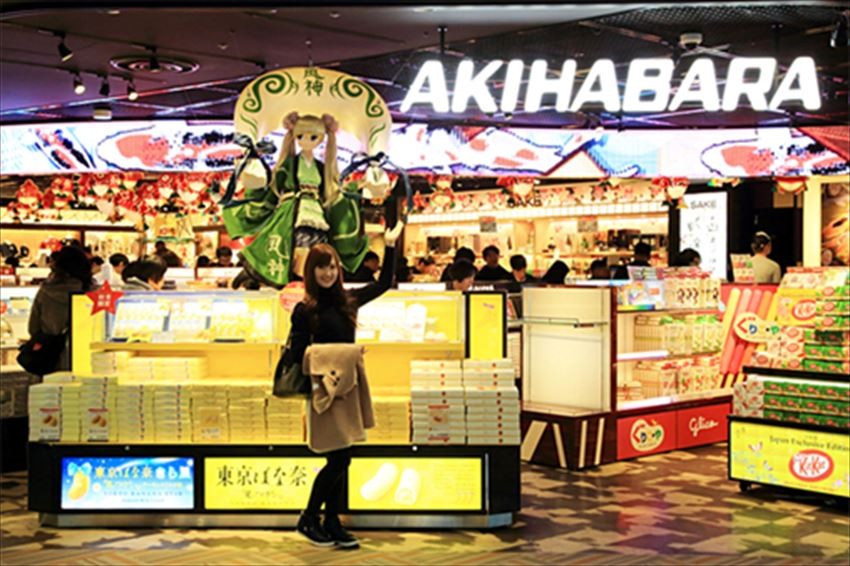 There are many people who stop by duty free shops right before the boarding time. Duty-free shops at the airport have almost everything like cosmetics, perfumes, watches, liquor or electric appliances, but you should definitely check out the confectioneries! "Fa-So-La TAX FREE AKIHABARA" has numerous confectioneries in their stores. You can find local confectioneries from everywhere in Japan, Japanese flavor confectioneries like matcha or strawberry flavor can be found here.

1.TOKYO BANANA×HELLO KITTY "THE APPLE CAKE from Ginza"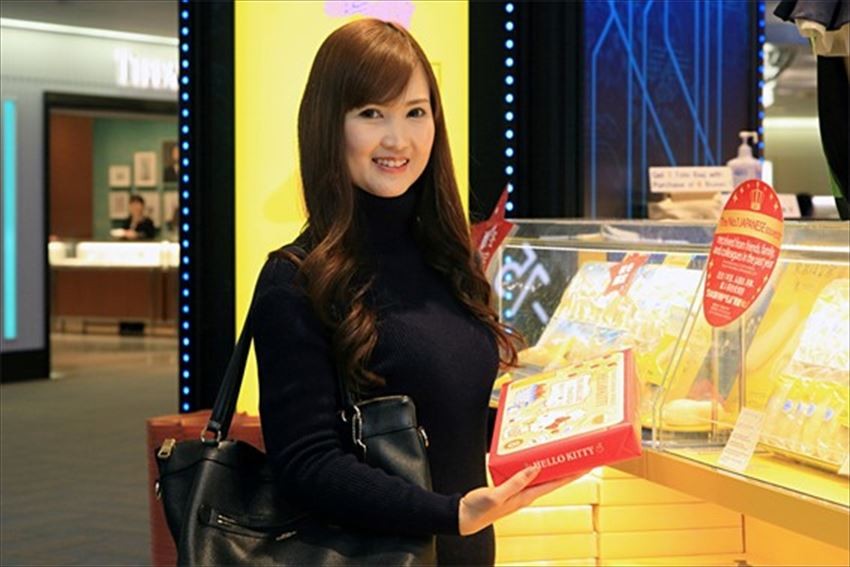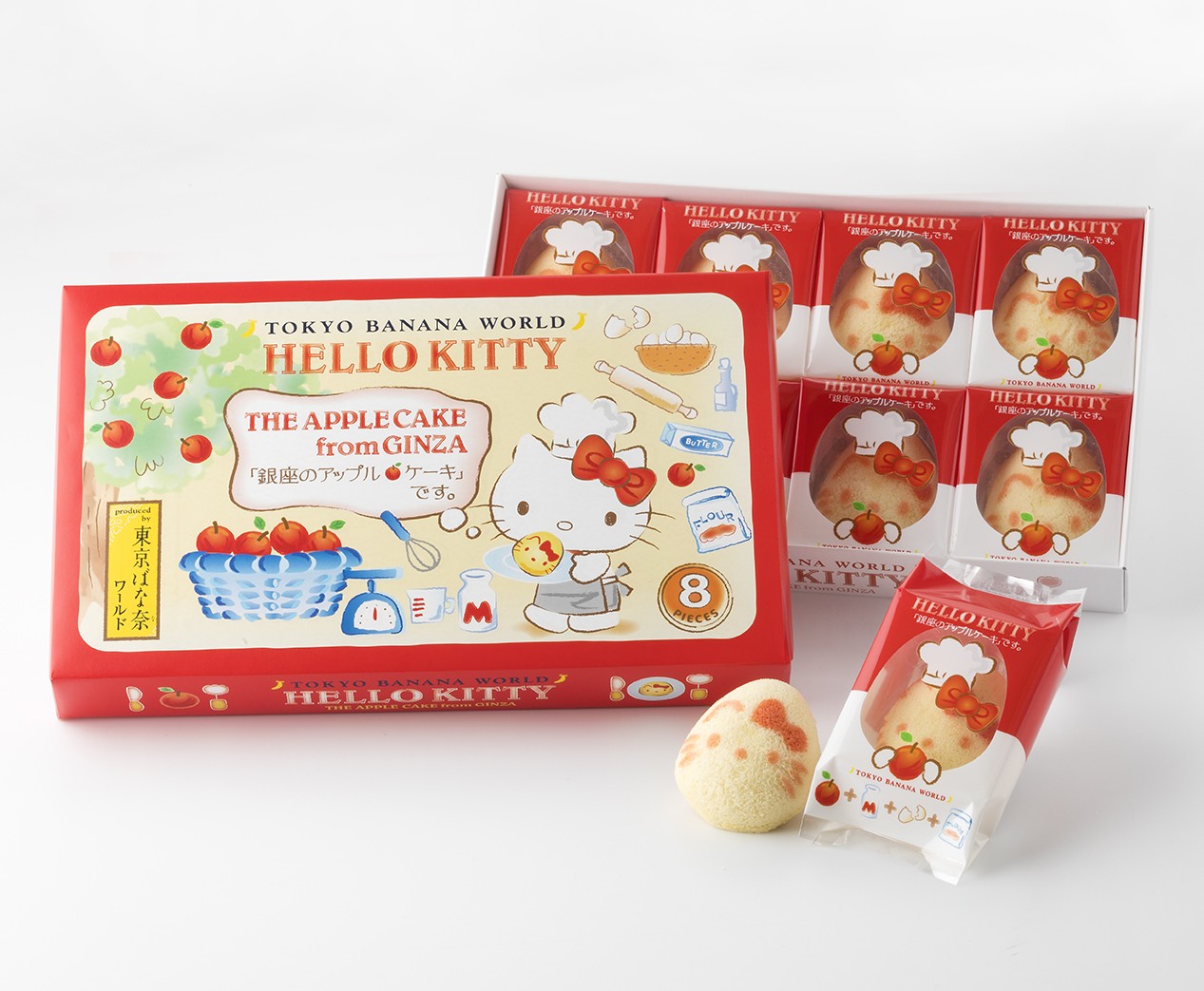 Price: (4 pieces) 600 yen(before tax),   (8 pieces) 1,100 yen(before tax)
Tokyo Banana has collaborated with Hello Kitty to create a dream souvenir. This new product "THE APPLE CAKE from GINZA" is made with apple jam and milk cream filling in a fluffy sponge cake. This product is sold only at Narita Airport and Tokyo International Airport. By the way, did you know that Hello Kitty is as tall as five apples and weighs as much as three apples? Her favorite food is her mom's handmade apple pie. That's why Tokyo Banana made an apple cake even though they usually sell banana cakes.
© 1976, 2018 SANRIO CO., LTD. APPROVAL NO. G590348
2. Tokyo Banana (8pieces)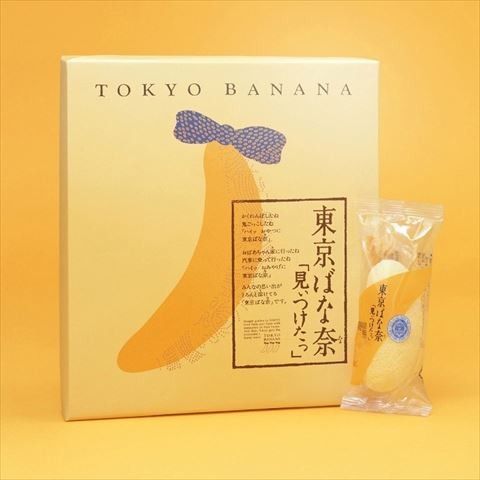 Price: 953yen(before tax)

This product, loved by everyone across Japan, is the No.1 best-selling souvenir in Tokyo.
The fluffy soft sponge cake is filled with banana custard cream made from bananas.
It is famous as a "Kawaii (cute)" confectioneries, and is well-known of its rich variety of flavors and shapes, such as maple banana flavor in heart shape, choco-banana in leopard pattern, and others. 
3. Nestle Shinshu Kyoho Grape KitKat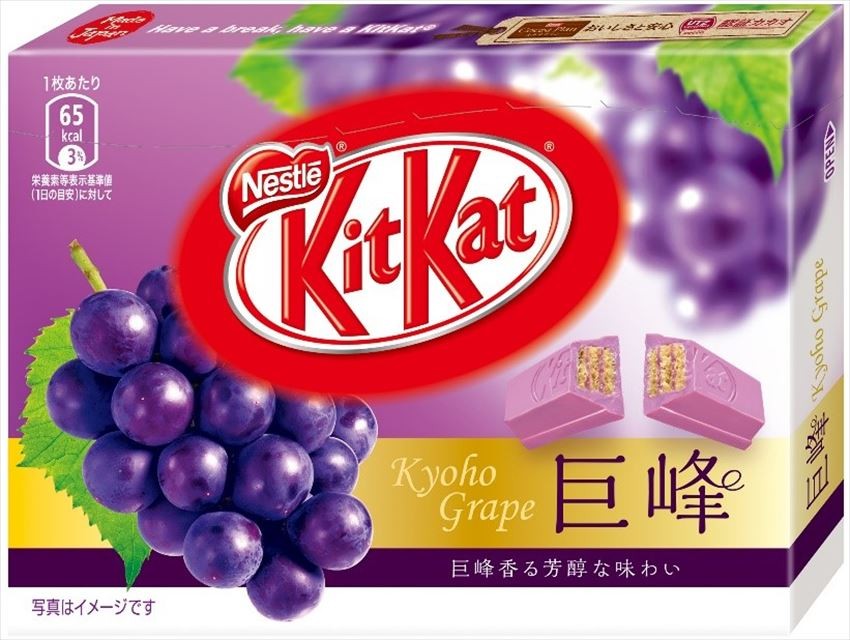 Price: 1,500 yen (before tax)

Content: 10 packages

 The Kyoho Grape flavor is the new addition to the popular KitKat collections that are limited version at airports only.
The Shinshu's Kyoho Grape powder is sandwiched between the savory wafers and then wrapped with the friendly flavor white chocolates.
You will be able to enjoy the rich fragrance as well as the great balance of sweetness and sourness of Kyoho grapes.
Please bring it home together with you as good memory of your irreplaceable journey. 
4. Collon stick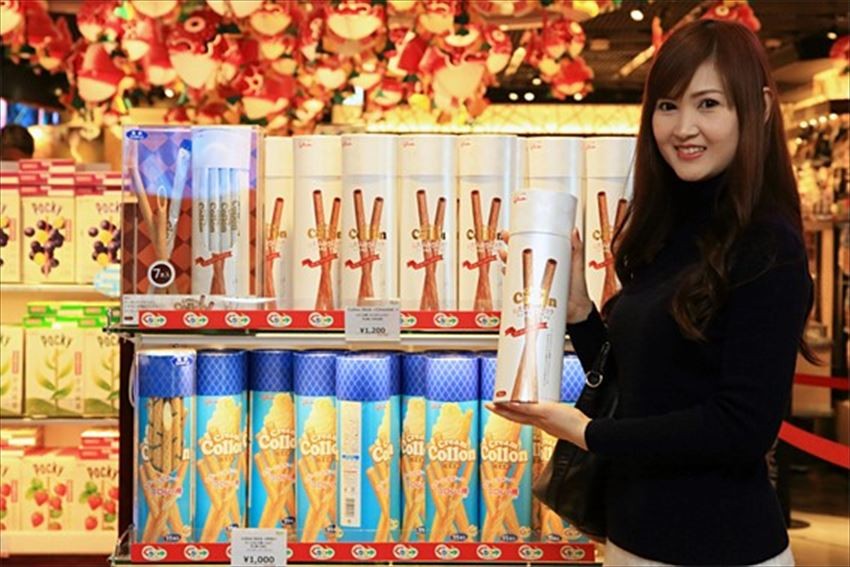 Price: 1,200 yen (before tax)
This huge crispy thin waffle wrapped around a creamy center is known as Collon, and it is 30 cm long! There is a lot of cream inside, so this snack is very filling!

5.LeTAO OTARU Rue IRONAI FROMAGE 18 pieces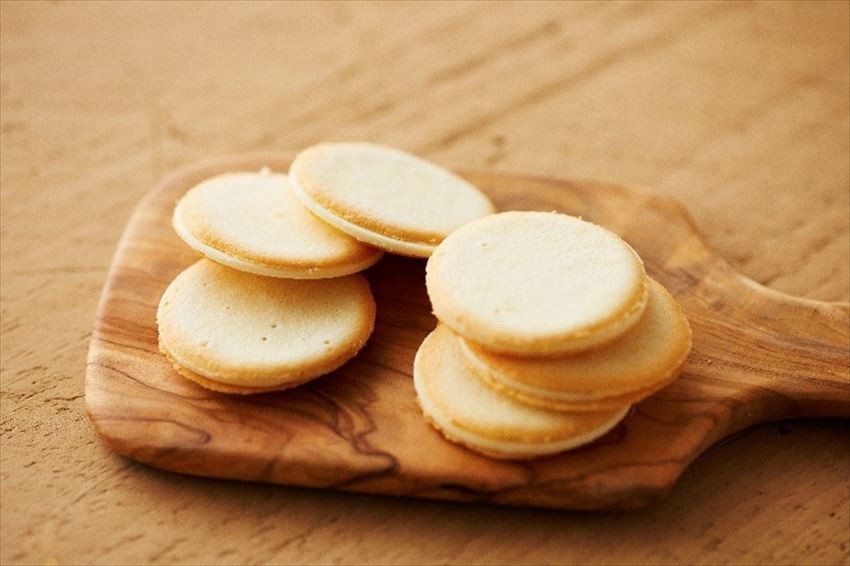 Price: 1,500yen (before tax)



It is designed to have an image of the nostalgic atmosphere of the old Western-style houses that still remain at Rue Ironai, once the economy center of Otaru.
The langue de chat cheese cookies are made from the Italian mascarpone cheese and cream cheese that are used in LeTAO's most famous double fromage, the rich butter fragrance cheese cookies that use LeTAO's original fresh cream, and the cheese chocolate plate, all together create a langue de chat that is unique to LeTAO.
 6. Shiroi Koibito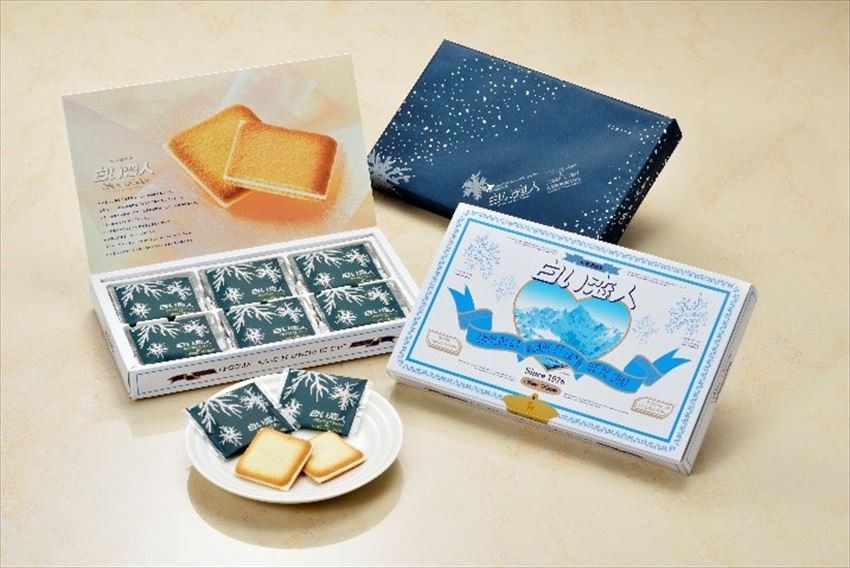 Price: 1,058yen (before tax) (18pc. White chocolate)

A well baked crispy langue de chat biscuit with soft white chocolate sandwiched in between.
Simple yet when once try, one will not forget the deliciousness is the reason why it is popular and loved for long time.
To keep the "unchanged deliciousness" is the commitment of "Shiroi Koibito".
 7. Jaga Pokkuru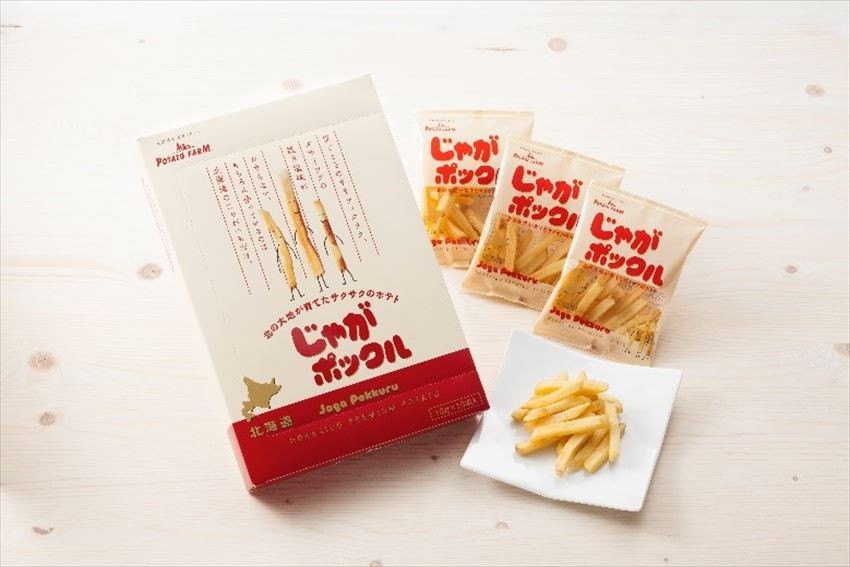 Size: 10 packages

Price: 820yen (before tax)

Jaga Pokkuru uses 100% of potatoes from Hokkaido. You can buy this product only in certain areas of Japan. It is not a rare scene to see people buying up to 10 boxes of the snack. 
Potatoes from Hokkaido are cut with skin still attached and then thoroughly fried.
Then simply seasoned with Okhotsk salt from Hokkaido.
The secrets of its deliciousness are the preference for ingredients from Hokkaido, and the method that creates the crispy texture.
 8. ROYCE' Nama Chocolate "Au Lait"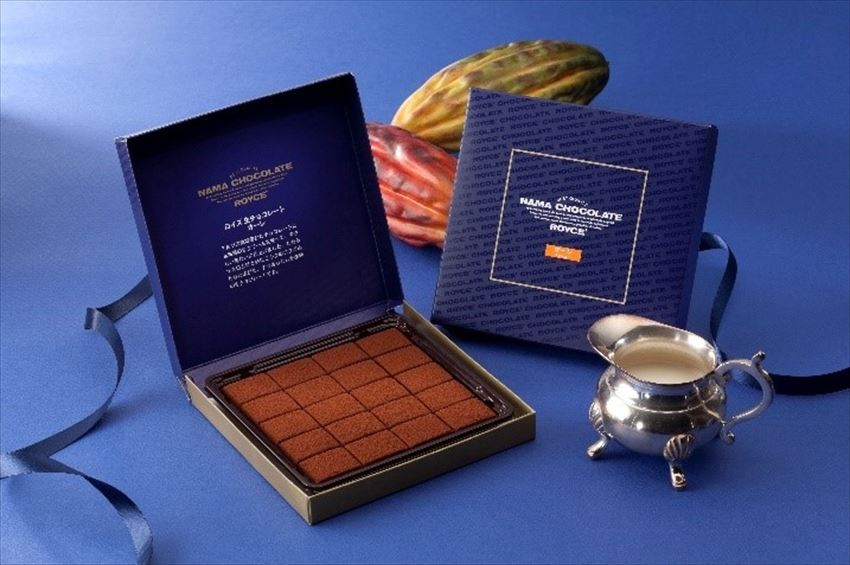 Price: 720yen (before tax)

This is the No.1 Popular Nama Chocolate which has a charm of gentle milk flavour.
The signature Nama Chocolate of Royce', "Au Lait", is made with well-selected milk chocolate and fresh cream from Hokkaido.
It has a hint of liquor for flavouring, and the sweetness melts in your mouth smoothly.
9. 
Hokkaido Premium LuLuLun Lavender Scent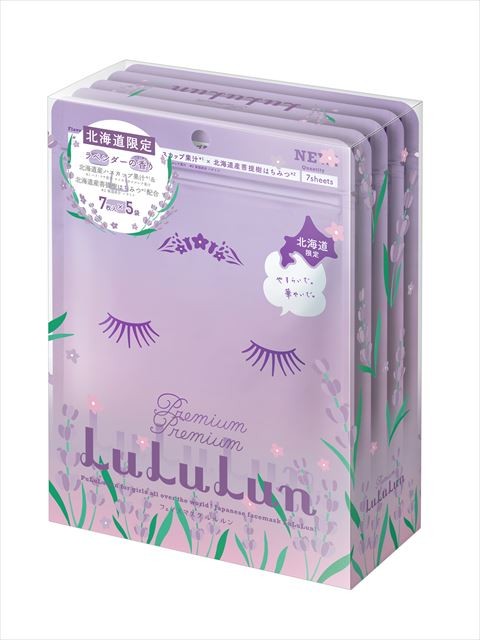 Hokkaido Premium LuLuLun Lavender Scent

Price: 1,500 yen (before tax)

Amount: 7 sheets × 5 packages 

Fly honeysuckle used to be called as "phantom fruit". The essence of this fruit contains a lot of beauty ingredients like vitamin C, vitamin E and polyphenol. These ingredients soak easily into skin, moisturizing it and making it smooth. Also, it contains Hokkaido grown essence and lipidome which helps skin to be moisturized. The lavender sme
ll also helps relax. Enjoy the moisturizing effects and a relaxing time with a great face mask which contains many benefits from nature. 
10. Hello Kitty Mini Shoulder Backpack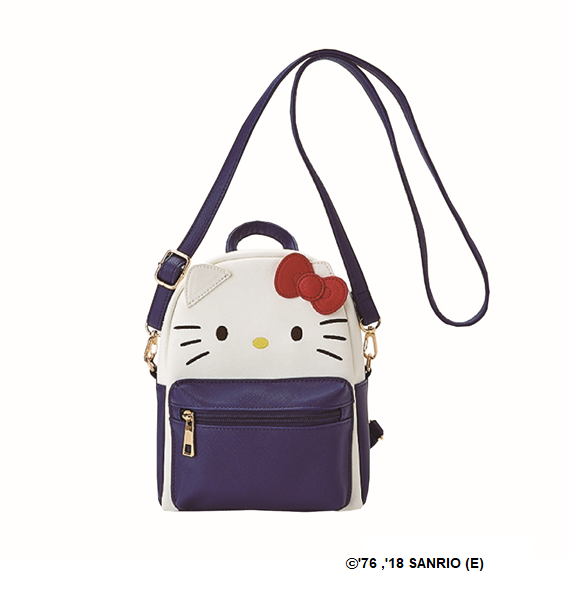 The Hello Kitty's face becomes a cute little bag! Small but very efficient with a few pockets that you can put your smartphone, your wallet, your lipstick, your pen and so on. Let's travel around the world with your favorite friend, Hello Kitty!
 11. High class Japanese Sake "Shimeharitsuru Junmaiginjo Yamadanishiki"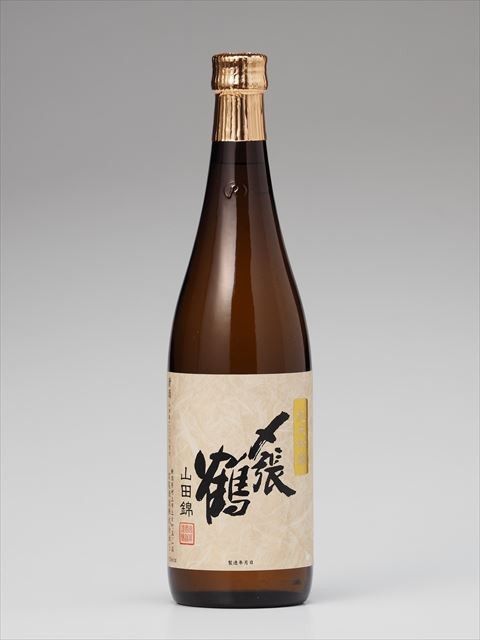 Shimeharitsuru Junmaiginjo Yamadanishiki(〆張鶴 純米吟醸 山田錦 )
Price: 1,770 yen

Net weight: 720ml

Classification of Sake: Junmai-Ginjo-shu

Ingredient rice: Yamadanishiki

Alcohol percentage: 16%

Origin of product: Niigata prefecture

The main store of "AKIHABARA" started to sell Shimeharitsuru Junmaiginjo Yamadanishiki, and this sake is one of the most popular sakes in Niigata prefecture, which is famous for sake. This extravagant sake only uses Yamadanishiki, which is one of the best brewer's rice, which is polished 50%. This rice is called "king of brewer's rice", and this sake well expresses the characteristics of this great brewer's rice. You can enjoy the high quality elegant smell and flavor at an affordable price.

12. Bose® SoundSport® Free wireless headphones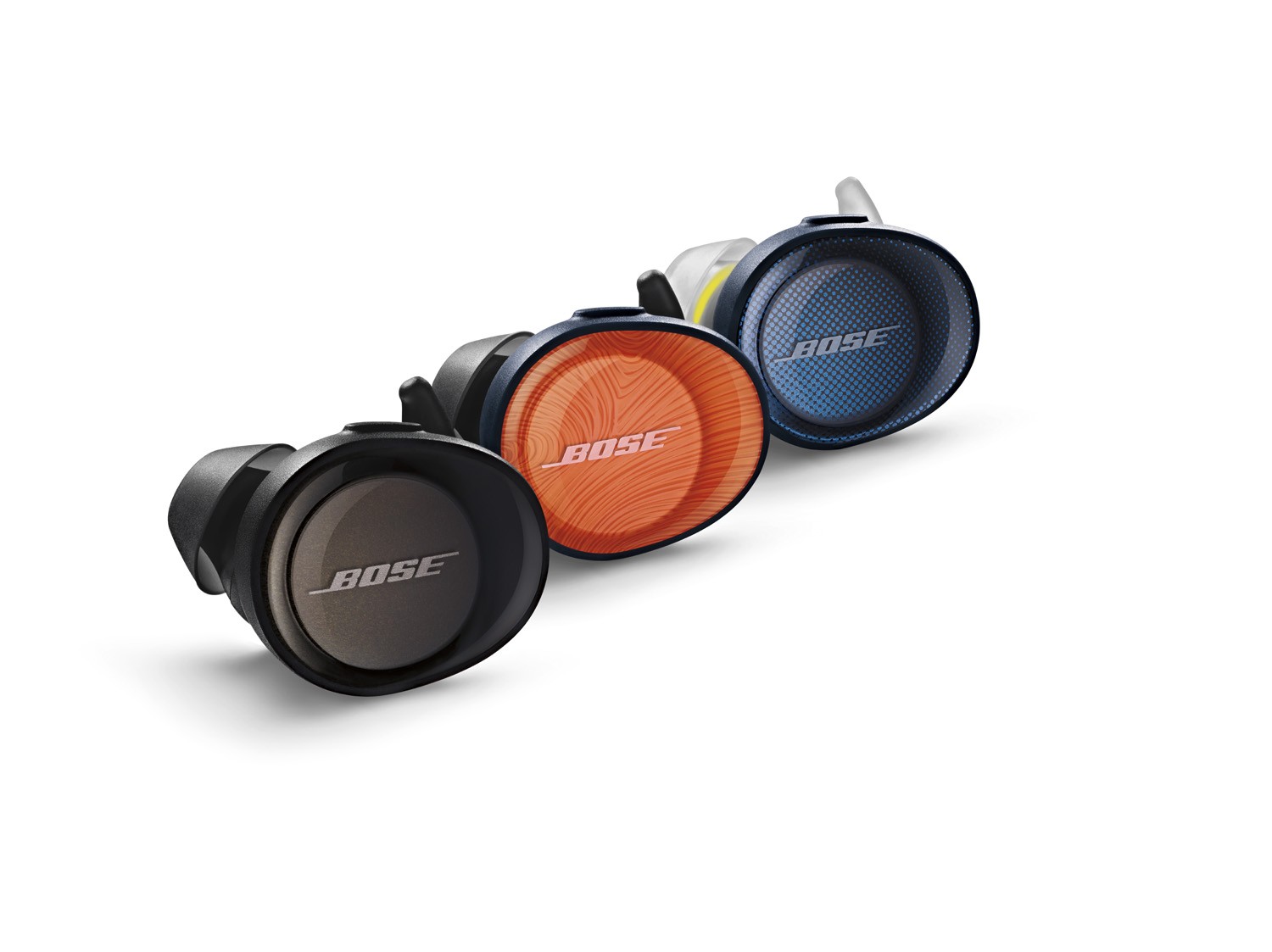 Bose® SoundSport® Free wireless headphones
Price: 27,000 yen

Dimensions/weight

Headphones:25mm W x 32mm H x 30mm D for each (18 g/R+L)

Case:100mm W x 38mm H x 48mm D (80 g)
     What's in the box
SoundSport Free wireless headphones
Portable charging case
3 sizes of StayHear+ Sport tips
USB cable
Completely wireless, so you'll enjoy complete freedom of movement. Designed to maximize the strength and reliability of a wireless signal. StayHear®+ Sport tips on each lightweight earbud stay comfortably and securely in place all workout long. Packed full of technology that makes music sound clear and powerful. Volume-optimized EQ and Bose® digital signal processing make music sound full and balanced at any volume. Sweat & weather-resistant earbuds with an IPX4 rating. Track lost earbuds, easily manage Bluetooth® connections and access future updates with the Bose® Connect app. Up to five hours of play time off each charge powers you through almost any workout. Magnetized case keeps the earbuds in place while they charge and provides two additional full charges—or up to 10 hours of battery life. Voice prompts talk you through easy Bluetooth pairing. Take calls. An integrated dual-mic array lets callers hear you clearly, even in noisy environments. Play or pause tracks and access your phone's Siri or your Google Assistant™ right from the earbud. 

Get Ready to Buy A Lot
The big store "Fa-So-La TAX FREE AKIHABARA" in Terminal 2, located at both side of the aisle which connects to satellite, sells food, watches, character goods, folk craft goods and electric appliances. Raijin and Fujin welcome you at the entrance and the atmosphere of the store is entertaining. This store has a lot of "Made in Japan" goods, products, and foods. It's not rare to see other customers who carry shopping baskets filled with confectioneries. AKIHABARA is also located at Terminal 1 and 3, do stop by at the stores! 
Data
Store name: Fa-So-La TAX FREE AKIHABARA

Main products: food products, liquor, electric appliances, watches, fashion, accessories, traditional crafts, toys, travel goods, clothing and books.

Location: Narita International Airport Terminal 2 3F NARITA 5th AVENUE (Area beyond outbound passport control)

Open hour: 7:00 am - 9:30 pm