Recommended sightseeing spots in Choshi City, Chiba! Guide to Spots along the Choshi Electric Railway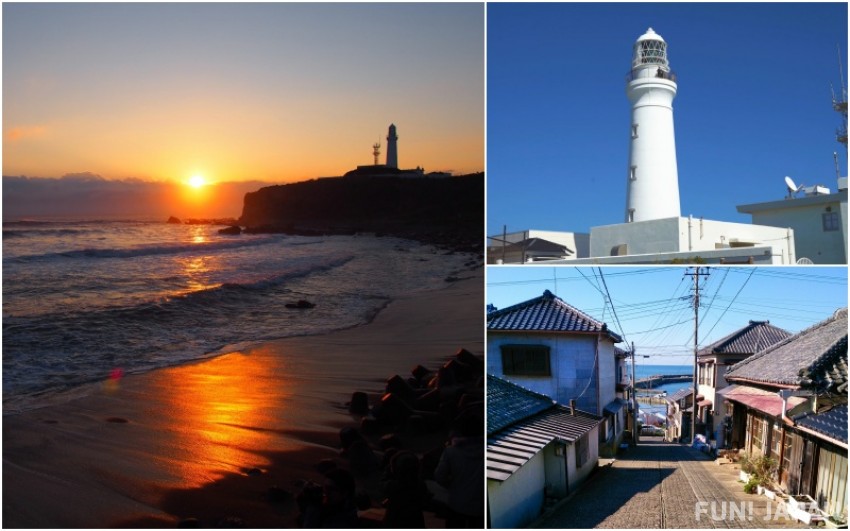 Choshi City, Chiba Prefecture is a place full of scenic capes and coastline, and activities such as marine sports. The gourmet dishes using fresh seafood directly delivered from Choshi fishing port, which boasts the largest catch in Japan, and agricultural products grown in the land rich in nature are also popular. The best choice for such a trip to Choshi is the local line of Choshi Electric Railway. This time, we will introduce recommended stations for stopovers along the line, as well as sightseeing spots and gourmet food around the stations.

Where is Choshi?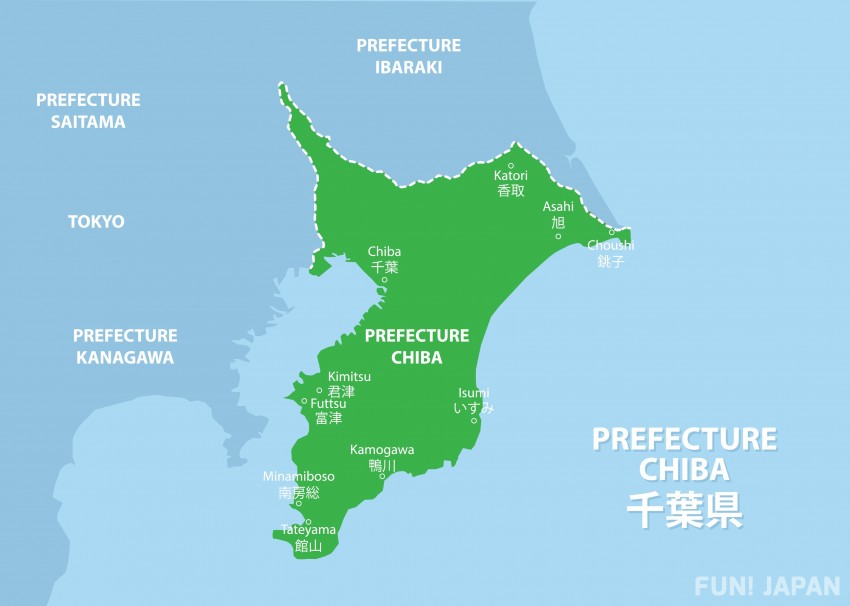 Choshi City is located in the easternmost part of the Kanto region of Japan. The entire area is designated as a geopark. There are many highlights such as Cape Inubo (犬吠埼 / Inubosaki), at which you can observe strata formed about 120 million years ago. At Byoubugaura Cliffs (屛風ヶ浦 / Byoubugaura), you can admire strata from about 3 million years ago that were eroded by the rough waves of the Pacific Ocean. There are also numerous gourmet spots and sightseeing spots to enjoy fresh seafood along the Choshi Electric Railway. It is an area where you can feast to your heart's content.

What is Choshi Electric Railway?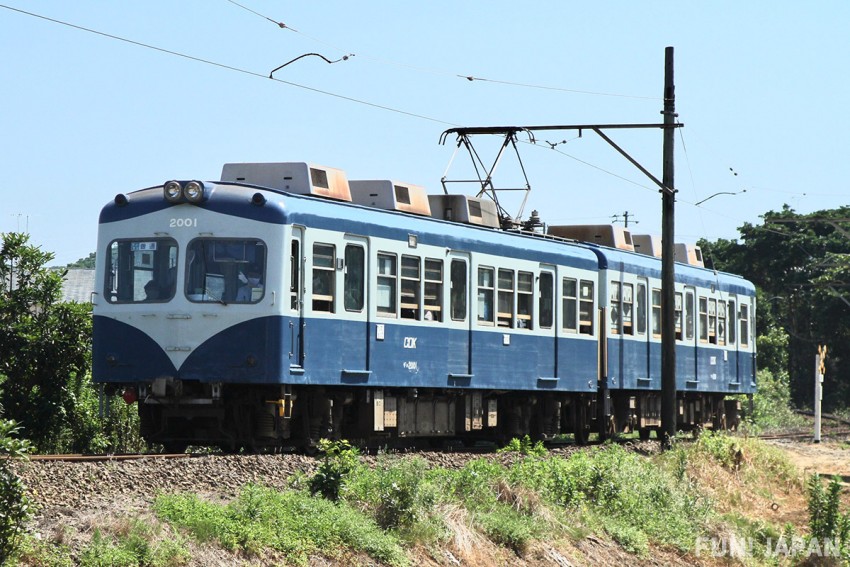 The Choshi Electric Railway (銚子電鉄), which will celebrate its 100th anniversary in 2023, is a local line with a total length of about 6.4m. It stretches from Choshi Station, which is built in the image of windmills in the Netherlands, to Tokawa Station, the final stop, in about 20 minutes. The train runs about once an hour, except during morning commuting hours. It's the perfect interval to enjoy sightseeing spots and Choshi gourmet along the line with the unlimited ticket that allows you to get on and off any where you want along the line for a whole day.

The history of Choshi Electric Railway has never been easy. In particular, the people who saved it from the two bankruptcies were those who bought the "Nure Senbei" that Choshi Electric Railway sold at the online shop as a side business. Then there were the 100,000 passengers who came to board the Choshi Electric Railway to show their love and support. The train, filled with the love of many people, continues to run well even today.

【Choshi Station】Admire the magnificent strata and ocean! Byoubugaura Cliffs & Choshi Ocean Institute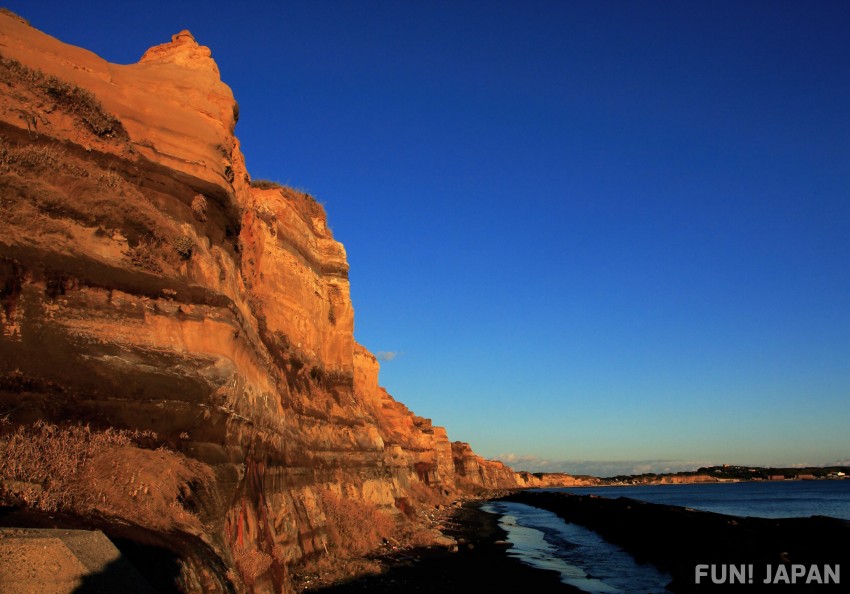 Byoubugaura Cliffs are cliffs with a height of about 40m to 50m that stretch for about 10km. They are also called "the Dover of the Orient" because they resemble the White Cliffs of Dover in the United Kingdom. You can see Byoubugaura up close from the promenade leading from the adjacent Choshi Marina Beach and take visually impactful pictures. We also recommend "Choshi Ocean Institute" (銚子海洋研究所) dolphin / whale watching cruise which departs from Choshi Marina. You may encounter dolphins, whales, fur seals, migratory birds, and more!
【Nakanocho Station】A list of must-see spots: Wisteria at Myofukuji Temple, Nakanocho Station Train Depot, YAMASA Soy Sauce Factory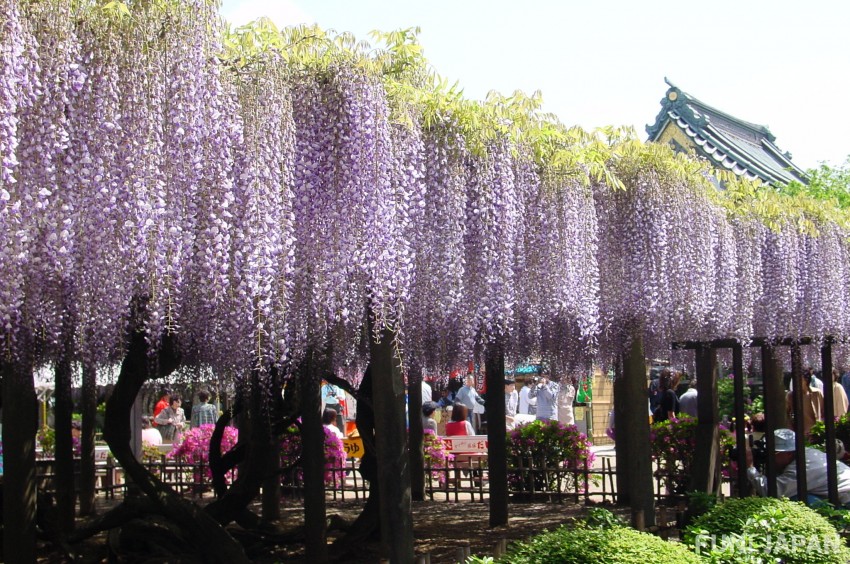 At the atmospheric Nakanocho Station, you can tour the train depot for a mere 150 yen entrance fee. In the observation area, in addition to the Taisho Roman train that is kept in detention here, there is also a rare 1922 German-made electric locomotive as well.

Right next to the station is "YAMASA Shoyu" (ヤマサ醤油) which began brewing soy sauce in Choshi in 1645 and earned the title of "Mogami Shoyu" (Best Soy Sauce) for its high quality. Free factory tours are available with a reservation. At the "YAMASA Soy Sauce Factory" (しょうゆ味わい体験館), where exhibits related to soy sauce making are lined up, you can also try making senbei rice crackers. "Soy sauce soft-serve ice cream" using YAMASA's black honey-style soy sauce is also popular.
From late April to early May, beautiful wisteria flowers about 1.8m in length bloom from four wisteria trellises at "Myofukuji Temple" (妙福寺), making Nakanocho Station another recommended station for getting off on the way!
【Kimigahama Station】Experience and connect with nature - Cape Inubo Kimigahama Beach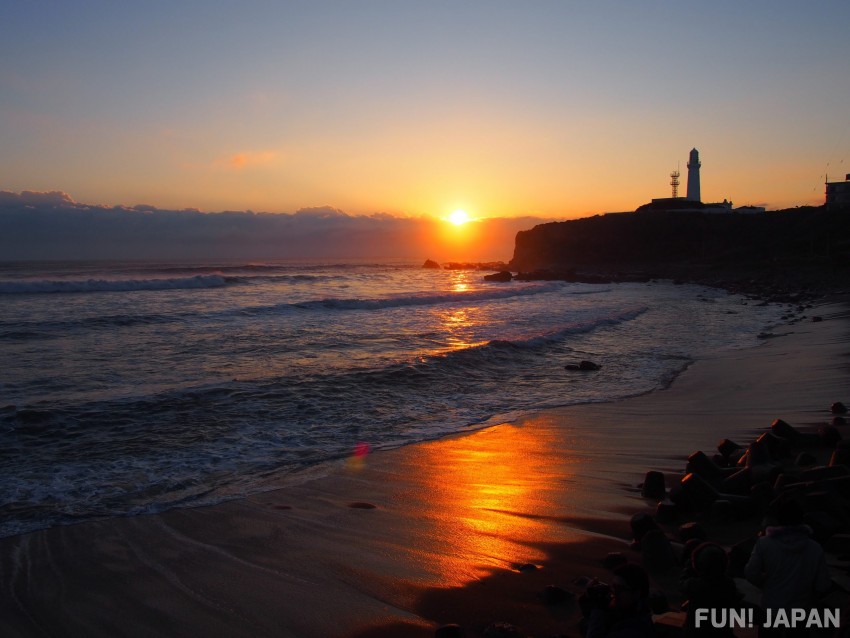 "Cape Inubo Kimigahama Beach" (犬吠埼君ヶ浜海岸) is a beautiful coast that draws a beautiful arc to the north from Cape Inubo. It is a scenic spot that has been selected as one of Japan's top 100 beaches, as well as a photo spot where you can take pictures of the symbol of Choshi, Inubosaki Lighthouse with Pacific Ocean as the background. It is also a popular spot where you can photograph the first sunrise of the year the earliest in Japan (excluding the peaks of Mt. Fuji and remote islands).
【Inubo Station]】Full of sightseeing spots! Symbolic Inubosaki Lighthouse, Inubosaki Onsenkyo, etc.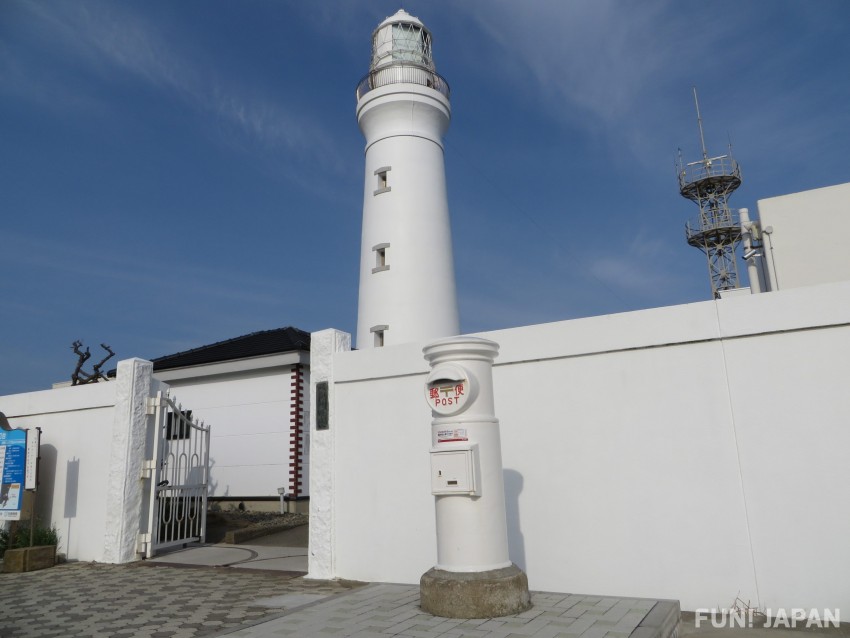 Surrounded by the sea on three sides, Cape Inubo has a beautiful landscape and is full of sightseeing spots. One of them is the Inubosaki Lighthouse (犬吠埼灯台), one of only 16 "climbable lighthouses" in Japan. You can have the ocean view all to yourself from the lighthouse. At the foot of the lighthouse is a white postbox that is said to bring happiness. Be sure to take pictures with the lighthouse against the blue sky.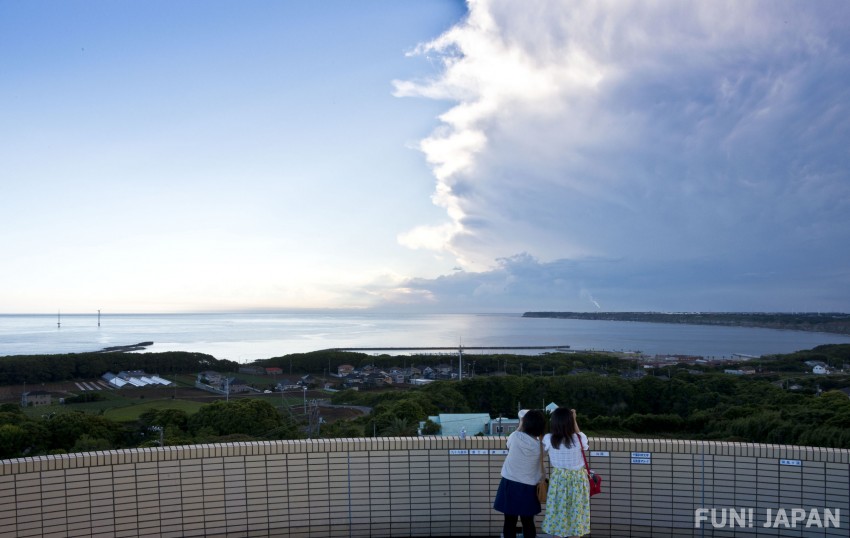 You can enjoy the scenery from an even higher position at the "Horizon Observatory" (地球の丸く見える丘展望館). From the 16m-high observatory on the top of the 73.6m-high mountain, you can look down on Byoubugaura and the endless ocean. It is a place where you can realize that the earth is indeed round.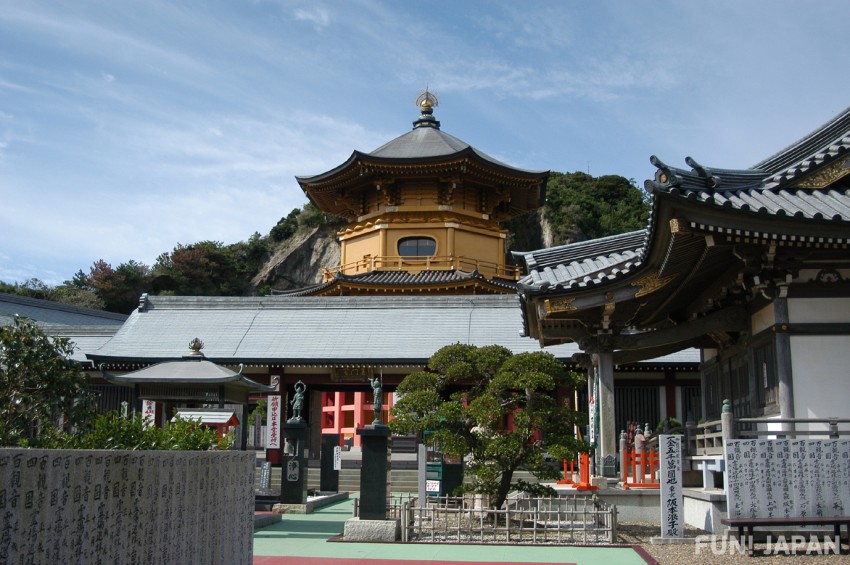 "Manganji Temple" (満願寺) attract worshipers from all over Japan come to worship. The eleven-faced Kanzeon Bodhisattva is said to be the "Kannon who grants wishes". The large temple grounds are lined with the main hall, the golden pagoda, Mangan-do hall, and the bell tower. Mangan-do hall enshrines the principal Buddha images from 188 places of worship in Saigoku, Bando, Chichibu, and Shikoku, so it is said that if you visit Manganji, you will receive the same blessing as visiting 189 temples. Every year in August, a sunflower field appears in front of the temple for a short period of time only while the crops are growing. It is said that see the sunflowers, something good will happen!

There are also many hot spring inns and hotels in Inubosaki Onsenkyo which borders the sea. Why not stay overnight and enjoy the hot springs and seafood gourmet while you are there?
【Togawa Station】Strolling through a nostalgic fishing town: A walk through the streets of Tokawa & Inuiwa (Dog Rock)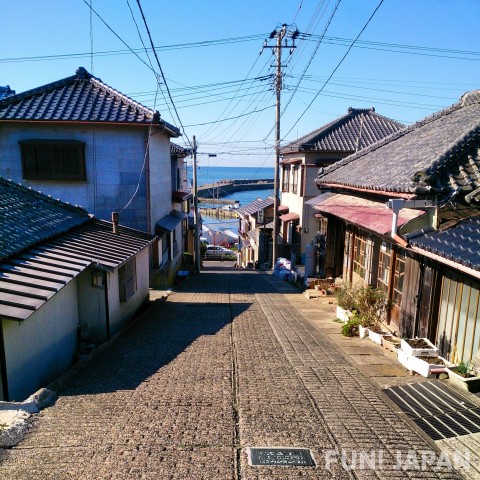 Tokawa has been a fishing town since the Edo period. The streets are characterized by grid-like alleyways and slopes that lead straight to the fishing port. Here in such Togawa, in addition to fresh seafood dishes, we also recommend trying gourmet foods such as tonyu (soy milk) pudding, a specialty of a long-established tofu shop.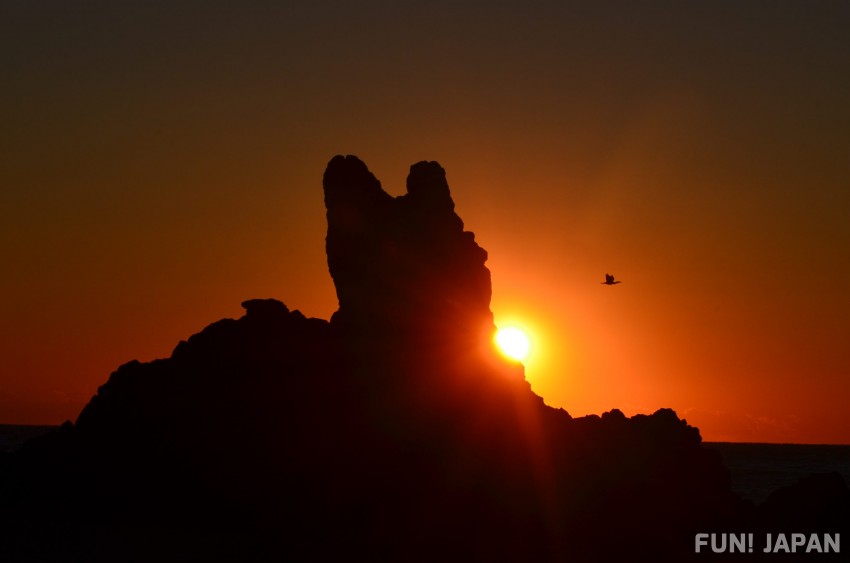 Another popular spot in Tokawa is "Inuiwa" (犬岩 - Dog Rock), which is shaped like a dog with pricked ears. Legend has it that when Minamoto no Yoshitsune (源義経), a samurai from the Heian period was hunted down by his enemies, he abandoned his beloved dog for seven days and seven nights. On the eighth day, it turned into a rock. The figure illuminated by the setting sun is also popular as a photography spot.

How to get to Choshi from Tokyo
It takes about 1 hour and 50 minutes from Tokyo Station to Choshi Station using the JR Sobu Main Line Limited Express "Shiosai".

Related article
[Survey] Traveling to Japan
Recommend