The Ultimate Guide to Yokohama Station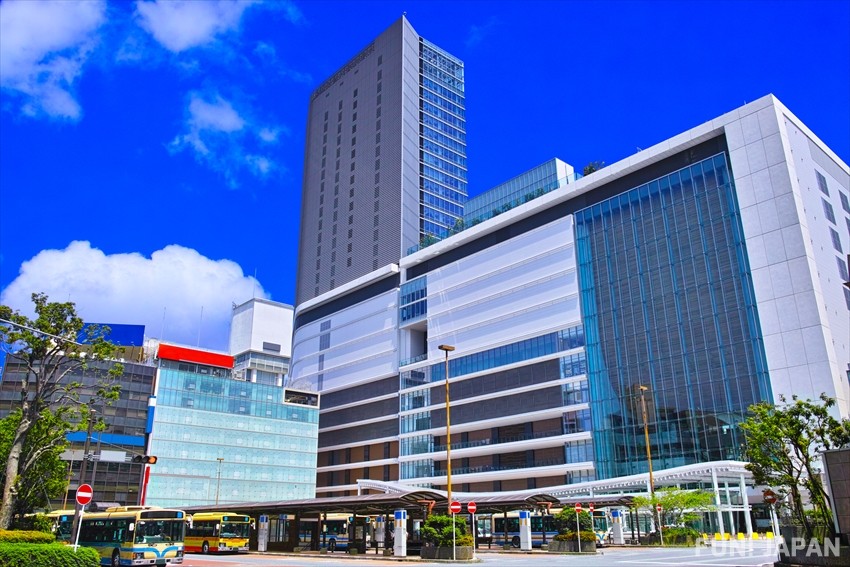 The fifth busiest station in the world and under partial construction for many years, Yokohama Station is a forever-busy, ever-changing maze. Serving over 760 million people a year, the station has six railway and subway operators with 11 train lines, connecting to Tokyo, Odawara, Narita Airport and beyond. It's important to note that Yokohama Station does not have any bullet train services - these stop at Shin-Yokohama (skip below for more information). Yokohama station was one of Japan's earliest railway stations, originally housed in what is now Sakuragicho, but moved in 1915 and again (slightly north) in 1928 following a devastating fire in the Great Kanto Earthquake of 1923.
The Different Lines at Yokohama Station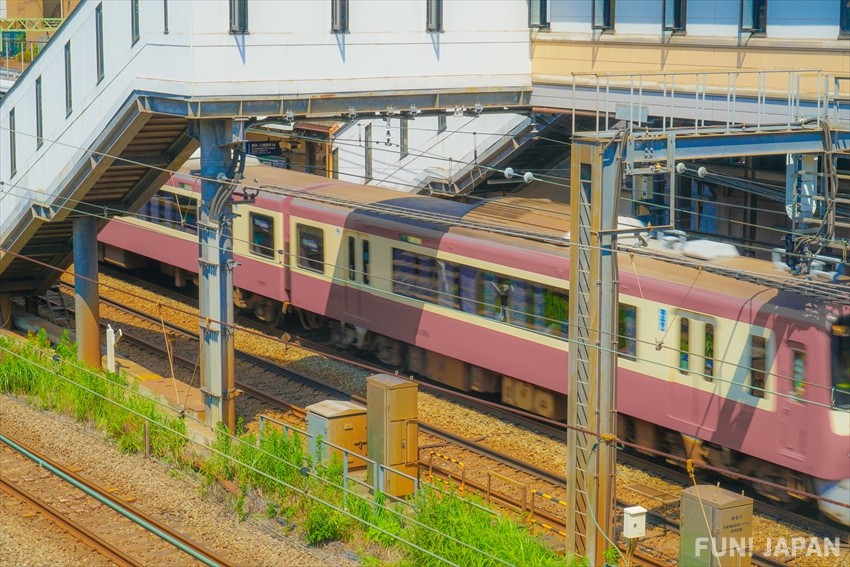 Yokohama has 11 train lines operated by six different railway and subway companies, meaning it has fantastic access to all corners of the Kanto region.
Keikyu Main Line (Keikyu Corpotation)
This Keikyu Main Line connects Tokyo with Kanagawa, running from Sengakuji to Uraga. It passes through Shinagawa, Keikyu Kamata, Keikyu Kawasaki, Kanagawa, Yokohama and Yokosuka-chuo among others with connections including the JR Yamanote Line, Keikyu Airport Line and the JR Nambu Line at Shinagawa, Keikyu Kamata and Keikyu Kawasaki (a short walk of around 200m to the nearby JR Kawasaki Station) respectively (with many more available at Shinagawa, Kanagawa and Yokohama). There are a variety of services including Local, Limited Express and an airport express to Haneda Airport.
Sotetsu Railway Main Line (Sotetsu Holdings)
The Sotetsu Main Line operates within Kanagawa prefecture, running from Yokohama to Ebina. It passes through Nishi-Yokohama, Hoshikawa, Futamatagawa and Yamato among others with connections including the Odakyu Enoshima, Shin-Yokohama and Sagami Line at Yamato, Nishiya and Ebina respectively (with many more available at Yokohama). Services include Local, Rapid, Express and Limited Express.
Tokyu-Toyoko Line (Tokyu Corporation)
The Tokyu-Toyoko Line connects Yokohama with Tokyo's Shibuya Station and is an exceptionally busy commuter line, with its name created using To(kyo) and Yoko(hama). It passes through Naka-meguro, Jiyugaoka, Musashi-Kosugi and Kikuna among others, with connections including the Tokyo Metro Hibiya Line, the JR Yokosuka Line, and the JR Yokohama Line at Naka-Meguro, Musashi-Kosugi and Kikuna respectively (with many more available at Shibuya and Yokohama). The services include the S-train, Limited Express, Commuter Express, Express and Local. Some services continue through to the Hibiya Subway Line, the Tokyo Metro Fukutoshin Subway Line and the Minatomirai Line.
Minato Mirai Line (Yokohama Minatomirai Railway)
The Minato Mirai Line is an extension of the Tokyu Toyoko Line (above) and runs from Yokohama to Motomachi Chukagai, often as a continuation of a Toyoko train. There are only four stations in-between: Shin-Takashima, Minatomirai, Bashamichi and Nihon-odori - all great for sightseeing and night views in Yokohama.
Blue Line (Yokohama Municipal Subway)
Part of the Yokohama Municipal Subway, the Blue Line runs from Azamino to Shonandai in Kanagawa prefecture, passing through Shin-Yokohama, Yokohama, Sakuragicho and Totsuka among others. It operates as two segments: Line 3 runs between Azamino and Kannai while Line 1 runs between Kannai to Shonandai. Given the number of large stations it passes through, a wide range of connections are possible, including the bullet train at Shin-Yokohama. There are Local and Rapid services available.
Keihin-Tohoku Line (JR East)
The JR Keihin-Tohoku Line connects Saitama Prefecture and Yokohama in Kanagawa Prefecture via Tokyo, and is another busy commuter line, running every 2-3 minutes during peak hours. The service runs from Omiya to Yokohama, passing through Akabane, Nippori, Tokyo, Shinagawa and Kawasaki among others. It follows sections of the JR Tokaido Main Line with services separated only between Ueno and Akabane. There are many connection options at these and other stations, including the bullet train at Omiya, Ueno, Tokyo and Shinagawa. Many services have a through service to the JR Negishi Line and include a Local and Rapid options.
Negishi Line (JR East)
The JR Negishi Line is a through service of the Keihin Tohoku Line, connecting Yokohama and Ofuna in Kanagawa. It is often referred to as the Keihin-Tohoku-Negishi line and passes through Sakuragicho, Yamata, Negishi and Konanda along the way. Connections to the Yokohama Subway and Keikyu Main Line are available at Sakuragicho and Shin-Sugita respectively, while Ofuna has the JR Tokaido, JR Shonan-Shinjuku and JR Yokosuka Lines. Many options are also available at Yokohama.
Tokaido Main Line (JR East)
The JR Tokaido Main Line connects Tokyo with Kobe in West Japan and due to the great distance, the line is operated by JR East, JR Central and JR West for different sections. There is one train which operates the full length of the line, taking 9.5 hours, but it is only available as an overnight service. JR East run the Tokaido Main Line portion between Tokyo and Atami, which passes through Shinagawa, Yokohama, Ofuna, and Odawara along the way. There are connections to almost every line possible given the number of major stations, including bullet trains and metro lines. There are through-services to the Joban Line and the Shonan-Shinjuku service with Local, Rapid, Special Rapid and Rapid Acty options.
Shonan-Shinjuku Line (JR East)
The JR Shonan-Shinjuku Line is an official route between Omiya and Ofuna, but has no dedicated line and therefore uses sections of other local lines to operate. It passes through Ikebukuro, Shinjuku, Shibuya and Yokohama along the way, making it very convenient for trips to and from Tokyo. There are a great variety of connections available, including bullet trains, metro lines and monorails. There are Local, Rapid and Special Rapid services with through lines to the Utsunomiya and Takasaki Lines.
Yokosuka Line (JR East)
The JR Yokosuka Line connects Tokyo with Kurihama in Kanagawa, passing through Shinagawa, Musashi-Kosugi, Yokohama, Kamakura and Yokosuka among others. Technically, the stops between Tokyo and Ofuna are the JR Tokaido Main Line, while the stops between Ofuna and Kurihama are the JR Yokosuka Line, but the whole route is referred to as the Yokosuka Line by the operator JR East. There are many connections available including bullet trains, metro lines and monorails as well as the Enoshima Electric Railway.
Yokohama Line (JR East)
The JR Yokohama Line connects Tokyo's Hachioji with Higashi-Kanagawa station, passing through Sagamihara, Machida and Shin-Yokohama among others. There are some connections available including to the Tokyu Tohoku, the JR Tokaido bullet train and the Odakyu Odawara lines at Kikuna, Shin-Yokohama and Machida respectively. There are Local and Rapid services as well as a through service to the JR Sagami Line which continues on to Chigasaki.
Yokohama Station Bus Services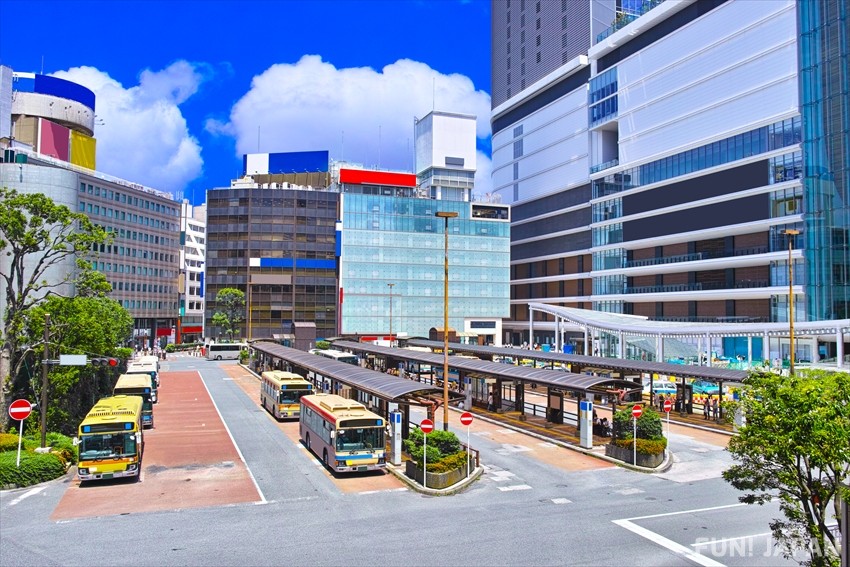 As well as trains there are a number of bus services available from Yokohama Station, including local and long-distance.
Long Distance Bus Routes
Expressway Buses run to Haneda and Narita airports from the Yokohama City Air Terminal (YCAT). From the Eastside bus terminal, services run to Tokyo Disney Resort, Gotemba (for Mt. Fuji) and Hakone Togendai. There are overnight options to Nagoya, Okayama, Kyoto, Osaka, Sendai and Akita also available.
Local Bus routes
The Keikyu, Kanachu, Sotetsu and Yokohama Municipal bus services all run from Yokohama Station, with options to explore the city and its outskirts.
Transport Options from Yokohama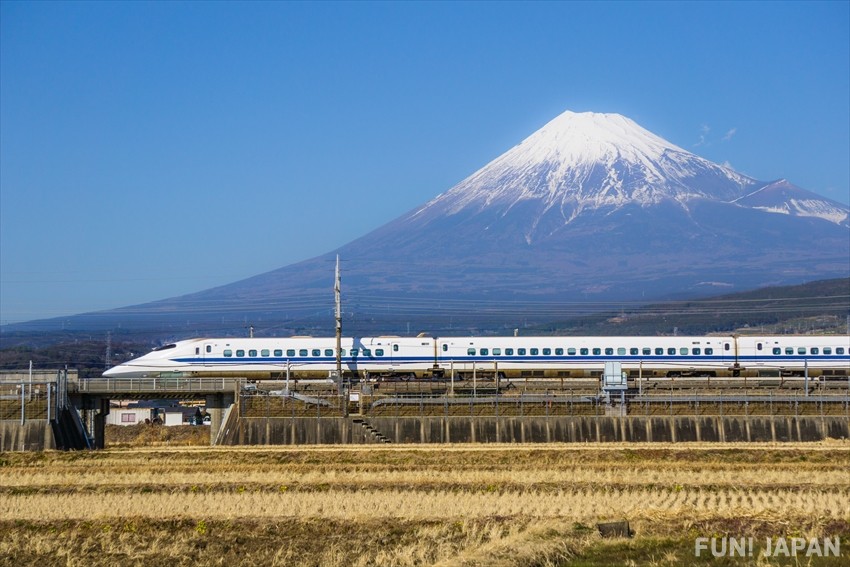 If you're looking to travel from Yokohama, there is almost always an easy route thanks to the number of train lines operating.
Yokohama to Tokyo
Getting to Tokyo is as easy as pie from Yokohama, with options varying depending on which station you prefer. For the main Tokyo Station, there are direct trains running on the JR Tokaido Line (25 minutes, 480 yen), JR Yokosuka Line (29 minutes, 480 yen) and the JR Keihin-Tohoku-Negishi Line (39 minutes, 480 yen). There is also a Limited Express Odoriko service which takes only 22 minutes but costs 1240 yen.
Alternatively you can head straight to Shibuya on the JR Shonan-Shinjuku Line (26 minutes, 400 yen) or the Tokyu-Toyoko Line Express for Wakoshi (31 minutes, 280 yen). For Shinjuku, you can catch the JR Shonan-Shinjuku Line (31 minutes, 570 yen) for a direct journey.
Yokohama to Kamakura
If you're looking to do some traditional sightseeing in the old capital of Kamakura, you can catch either the Yokosuka Line (24 minutes, 350 yen) with some through services on the JR Shonan-Shinjuku Line which also following the same route, or directly the JR Shonan-Shinjuku Line.
Yokohama to Narita and Haneda Airports
For Haneda airport access, it's best to catch the Airport Kyuko Service which runs on the Keikyu Main Line (25 minutes, 370 yen). Alternatively, you can catch the Keikyu main Line Rapid Express to Keikyu Kamata and change to the Airport Rapid Express, which can sometimes be quicker (18 minutes, 370 yen). There are also bus services running from the Yokohama City Air Terminal costing 590 yen for adults and 300 yen for children one-way. The journey takes approximately 25 minutes to terminals one and two and 40 minutes to terminal three, traffic permitting.
For Narita Airport, It's easiest to head to Shinagawa on the Keikyu Main Line or JR Tokaido Line, then switch to the Airport-Kaitoku service (1.5 hours, 1730 yen). There are also buses running from YCAT which take 85 minutes and cost 3,700 yen for adults and 1,850 yen for children one way.
Other Yokohama Stations to Know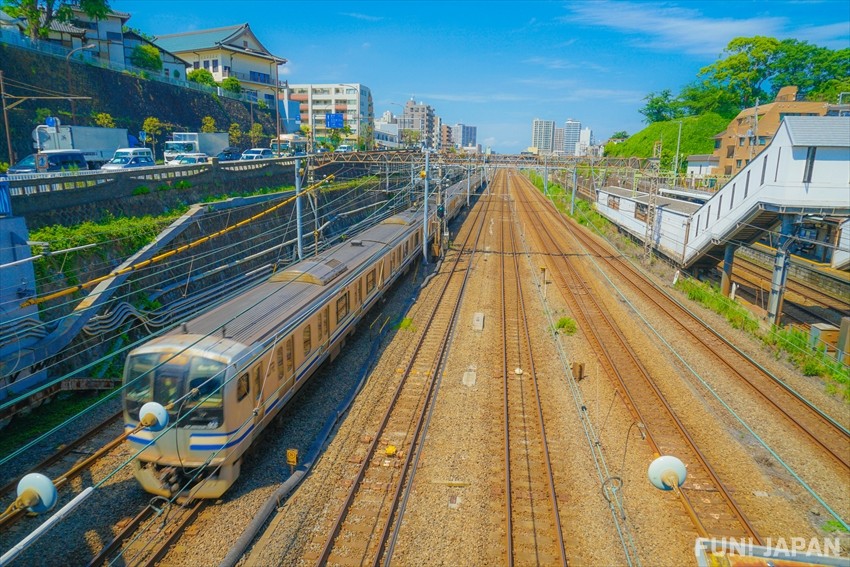 Shin Yokohama
Shin-Yokohama Station is most useful for its bullet train connections. The JR Tokaido Service runs from Tokyo to Shin-Osaka, stopping at Atami, Shizuoka, Nagoya and Kyoto along the way. Shin-yokohama is connected to Yokohama Station by the Yokohama Line (14 minutes, 170 yen) and is outside of the main sightseeing areas of the city.
Nishi-Yokohama
Nishi-Yokohama Station is a small station on the Sotetsu Line, close to the Yokohama English Garden. It is a three-minute ride on the Sotetsu Line to Yokohama Station, costing 150 yen.
Sakuragicho
Located where the original Yokohama Station once stood, Sakuragicho Station is a combined JR East and Yokohama Municipal Station. It is served by the JR Negishi and Yokohama Lines as well as the Subway Blue Line. It's a three-minute ride to Yokohama Station, costing either 140 yen on the JR line or 210 yen on the subway. It's well-positioned for sightseeing in Yokohama, especially for the bayside night views and is home to the new Yokohama Air Cabin Gondola station. 

[Survey] Traveling to Japan
Recommend