The Ultimate Guide of How to Use Kumamoto City's Tram Line!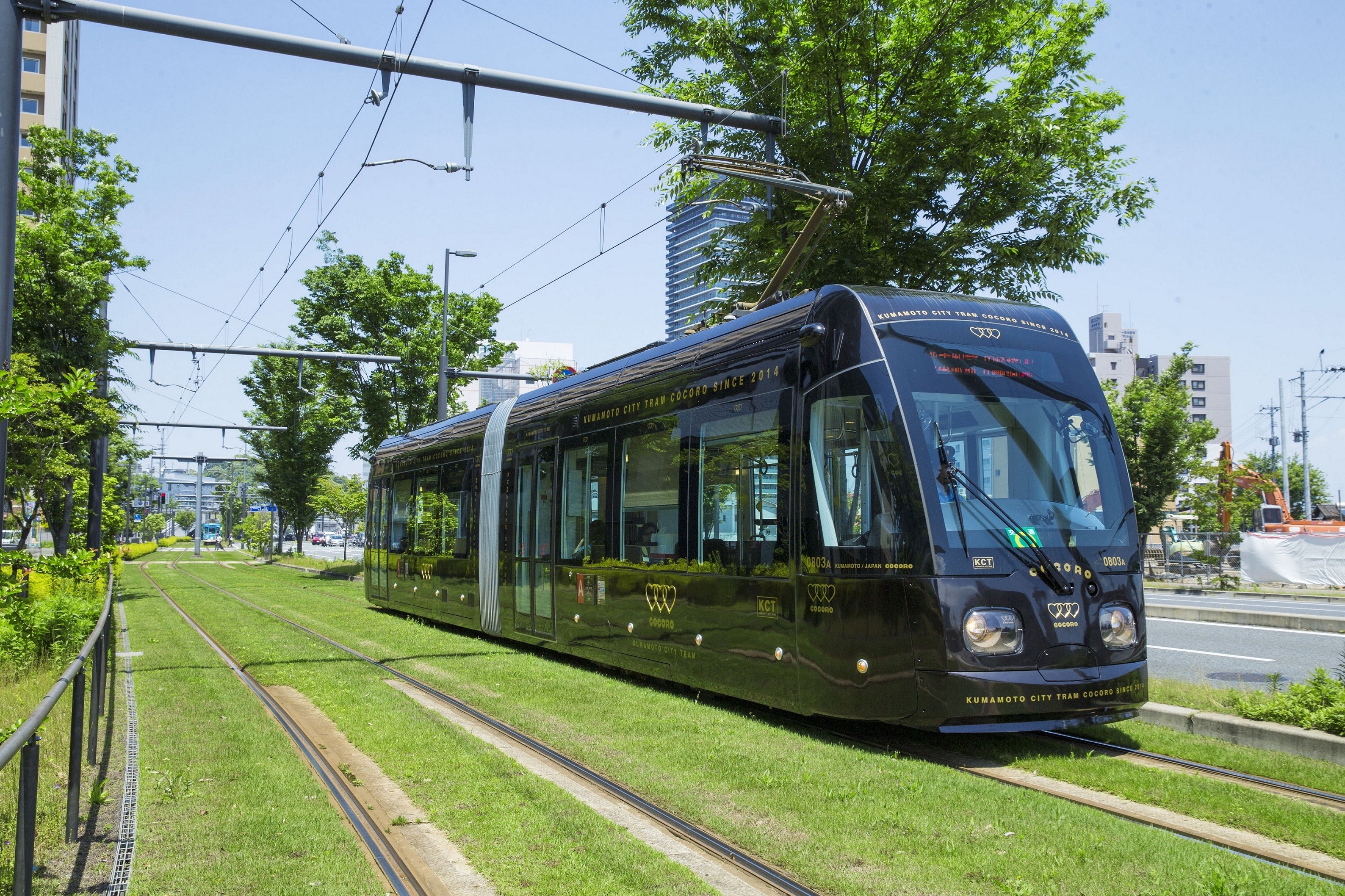 Kumamoto City's tram line is indispensable for people wanting to sightsee around the prefecture. There are 2 separate tram lines, both of which will make getting around to different well-known sightseeing locations easier than ever before. In this article, we're going to be introducing everything you will need to know to use this amazing transport system!

What Exactly is Kumamoto City's Tram Line?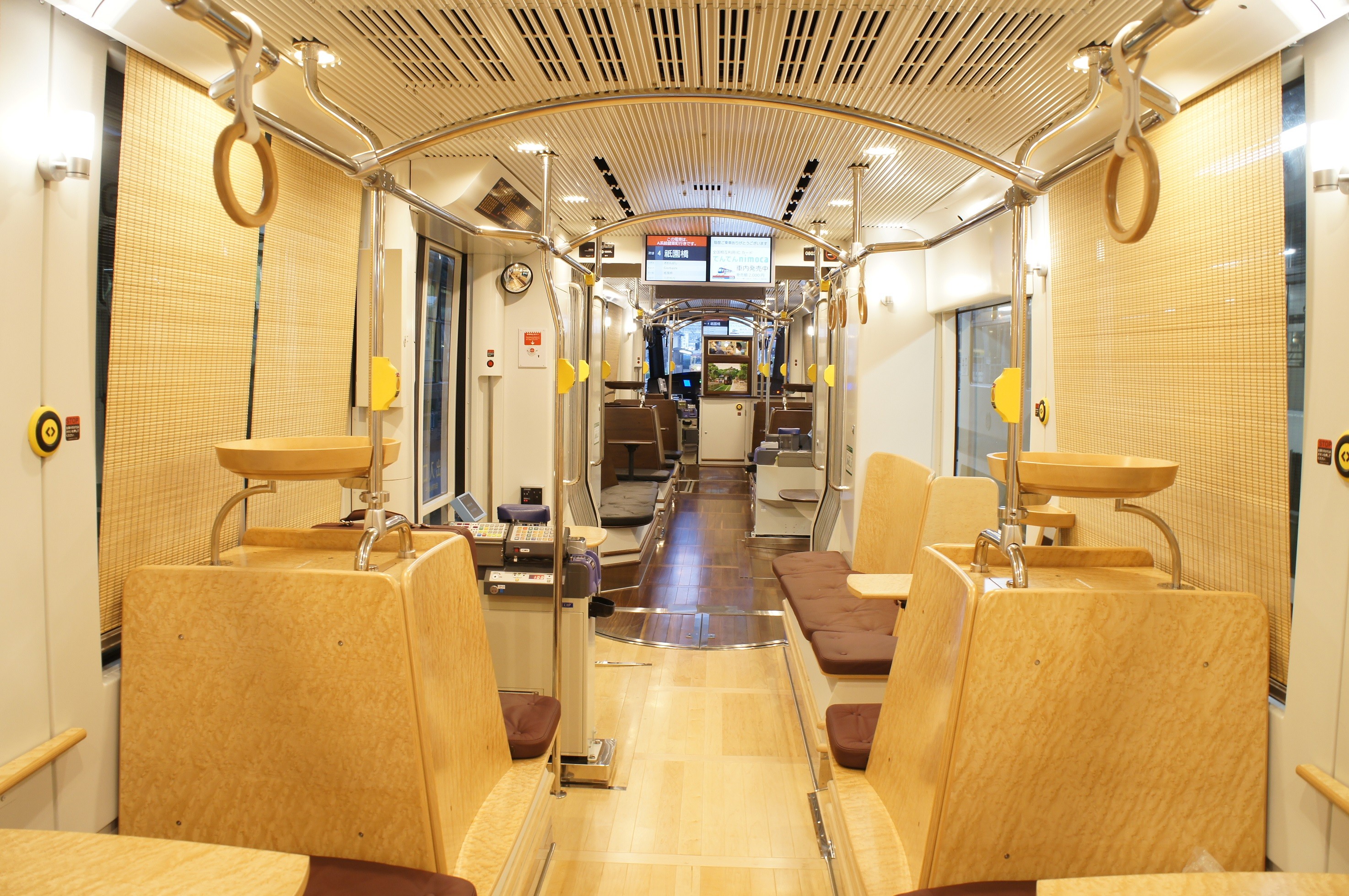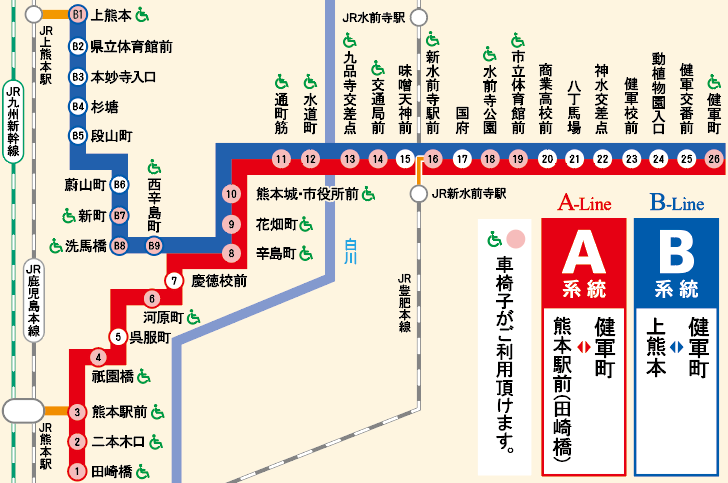 ・Find the English version here(Kumamoto City Transportation Bureau Homepage)
http://www.kotsu-kumamoto.jp/common/UploadFileDsp.aspx?c_id=9&id=2&set_doc=1
The tram line is super reliable and convenient for getting around to various well-known sightseeing spots in Kumamoto City such as Kumamoto Castle, Suizenji Jojuen Garden, and much more. There are 2 different tram lines you can choose from.

"JR Kumamoto Station-mae (Takisaba) Kengunmachi" which is route A, and "Kamikumamoto Kengunmachi" which is route B.
While there are, of course, retro-style trams, there is also the "COCORO" which was introduced in 2014 which is very close to the ground. Which tram you get to ride on is completely down to luck! The trams run at intervals of around 5-9 minutes, and the fee is a flat 170 JPY. Make sure to enjoy the sights out of the window as you leisurely make your way to your next stop and sightseeing location!

How to Get on & Get off of the Kumamoto City Trams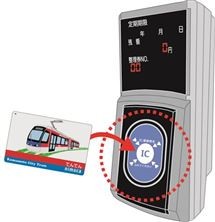 There are 2 things you need to know when riding and debarking the trams. The first is that you should never try and get on the tram from the door towards the front, always either the center or the one towards the back. However, you may get on from any door in the event it is the ultra low-floor tram. The next thing to know is that if you're paying with cash, you pay when you debark, not when you board. If you're paying with SUICA, PASMO, Hayakaken, or other IC Cards, then you must scan your card when you board AND when you debark from the tram. 

A Convenient and Cheap 1-Day Tram Pass!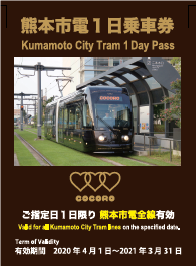 This is a convenient way to get around the city with a 1-day tram pass (500 JPY). It uses a scratch-off feature and can be purchased from within the city at places such as Kumamoto Station's tourist information center. There is even discount coupons or tickets for popular sightseeing spots such as Kumamoto Castle and Suizenji Jojuen Garden! We highly recommend this for people who are planning to spend the day in Kumamoto. There is also a travel pass that allows you to ride the tram, train, bus, and much more known as the "Wakuwaku 1-day Pass". For more information, make sure to visit the home page!

Sightseeing Spots along the Tram Line
Tram Stop - "Kumamoto Castle / Minicipal Office"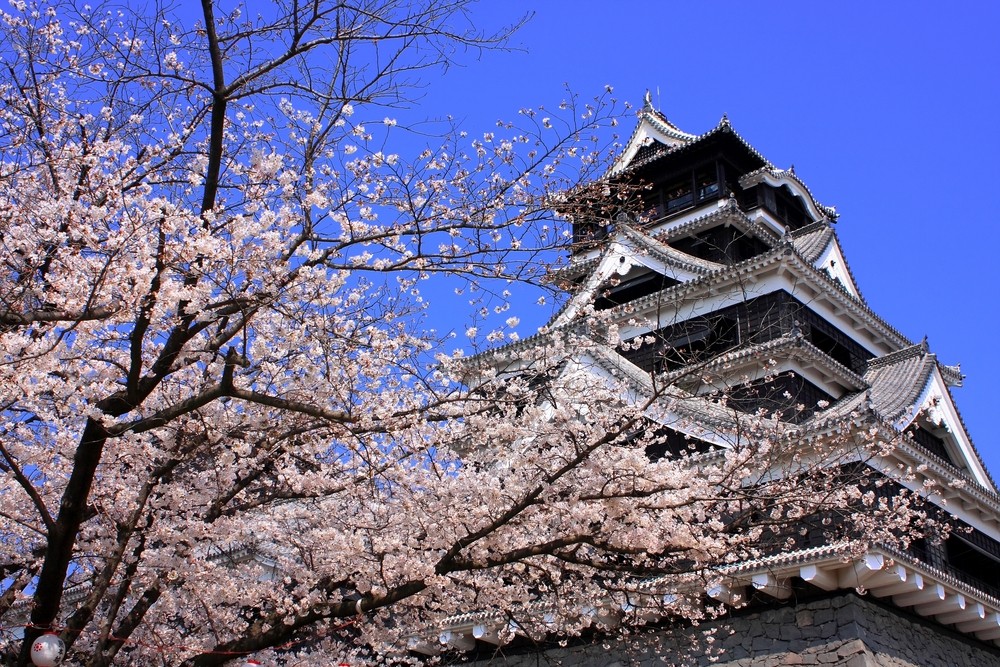 One of Japan's 3 most famous castles, "Kumamoto Castle". If you're wanting to visit not only the castle, but the nearby Kumamoto Prefectural Traditional Crafts Center which has various arts and crafts available such as woodworks, dye, bamboo, porcelain, swords, blades, and much more, then this is the stop to take!

Tram Stop - "Torichosuji"
This is an "Arcade Town" which can be found in the center of Kumamoto Prefecture. If you're wanting to get to "Kamitori Shopping Arcade" or "Shimotori Shopping Arcade" then this is the stop for you. It is apparently the largest shopping arcade in all of West Japan spanning over 1km! If you're wanting to visit the Kumamoto-born department store "Tsuruya Dept." then we recommend debarking at either Torichosuji or Suidocho. 

Tram Stop - "Suizenji Jojuen Garden"
This is a park that has a lake in the center created from the underground water from Mt. Aso, known famously as the "Suizenji Jojuen Garden", if you're wanting to visit the park, this is the stop for you.

Information
Route:

A-LINE:Kumamoto Station-mae(Takisabashi)⇔ Kengunmachi
B-LINE:Kami-Kumamoto ⇔ Kengunmachi

Schedule:Every Day ※Make sure to check the official HP for the railway schedule.
Fee:Adult 170 JPY, Child 90 JPY
Official Hompeage(Japanese)
[Survey] Traveling to Japan
Recommend