Kumamoto - The tourism city of natural beauty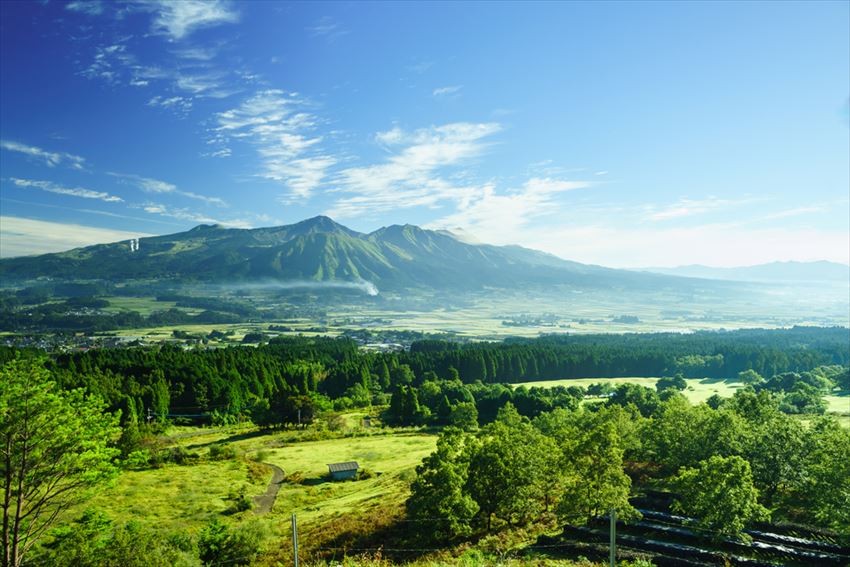 Kumamoto is a hotspot for tourism in Kyushu region. Bestowed with richness of tourism resources, Kumamoto is the land of endless attractions: Kumamoto Castle, Mount Aso, hot springs, and so on.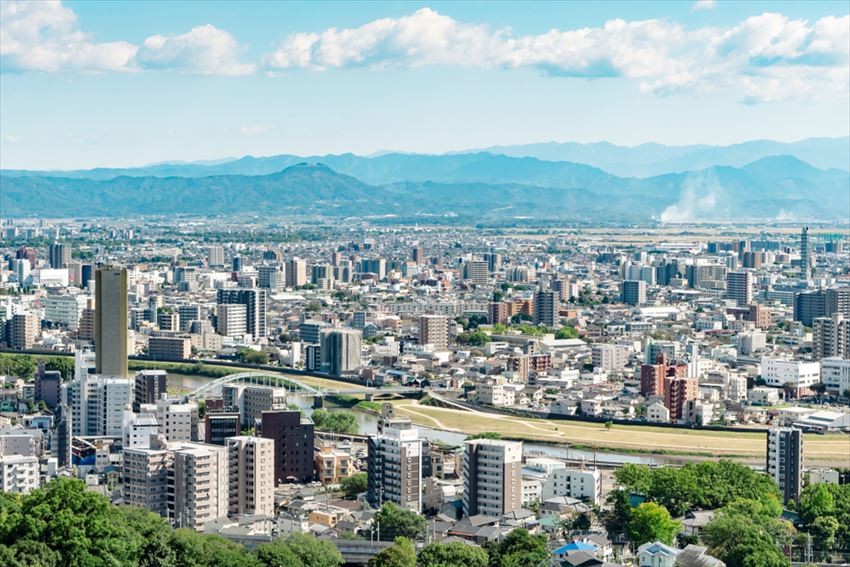 About Kumamoto
The reason that lies behind the abundance of tourism resources in Kumamoto is Mount Aso - one of the most active volcanoes in the world. Mount Aso, through its long years of activity, has shaped the luminous greenery around the city, thus creating an unique and like-no-other beauty for Kumamoto. What's more, the trace of past eruptions has left the city with numerous hot springs. There are more than 1000 springs here, which also play an important role on the city's food or onsen culture.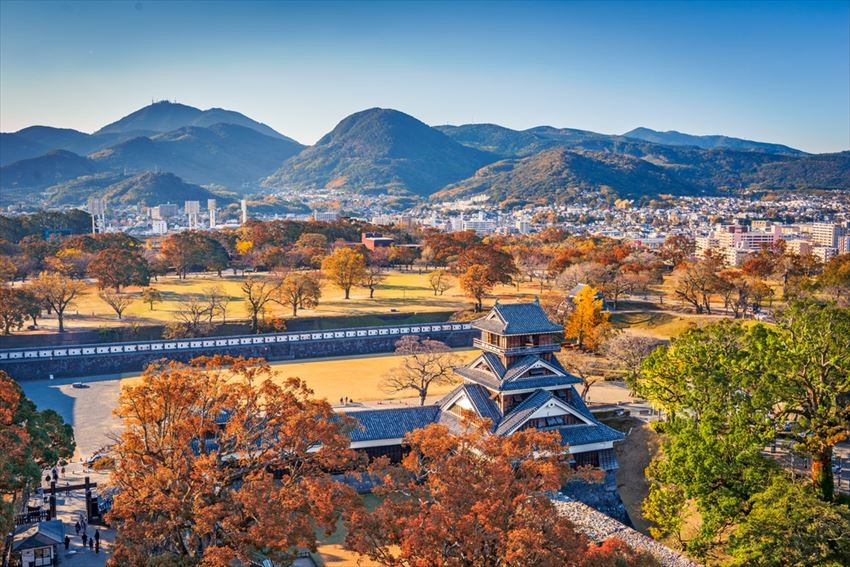 Highlights of Kumamoto
There are three main tourist attraction areas in Kumamoto: 1.) within Kumamoto city, 2.) Aso - Kurokawa region, and 3.) Amakusa area. The Kumamoto city is the convergence of historic landmarks with Kumamoto Castle, the castle town, and the Daimyo palace (Daimyo means the local feudal landlord). Aso -  Kurokawa region boasts its magnificent natural landscape with famous spots such as Mount Aso, Shirakawa Riverhead, Aso Uchinomaki Onsen, or Kurokawa Onsen. Amakusa is a town where a Hidden Christian site has been recognized as the World Cultural Heritage. The town is full of antique street sights blending Japanese and Western elements, definitely worth a visit for curious minds!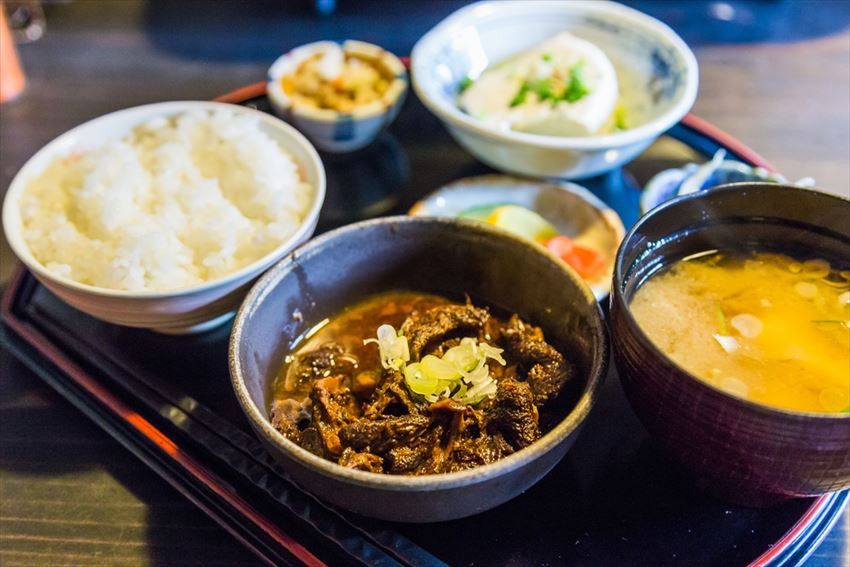 Gourmets and Restaurants of Kumamoto
The representative for Kumamoto's Gourmets is "Horse meat", in particular "Basashi" (Horse sashimi) or "Horse meat hotpot". Kumamoto is also famous for the Chinese fusion "Taipien" (Vermicelli Soup). This is a healthy dish that use vermicelli as its main ingredient, a must-eat dish when you come here. Other dishes we recommend are spicy lotus root, oysters from the coastal town Amakusa, and of course Kumamoto ramen. If you want to go for some snack, "Ikinari dango" (rice dumplings) is one of the great choices.

And don't forget to sip some local sake when you favor these food. Kumamoto sake and shochu are brewed using pure water from local sources, giving a distinctive mellow fragrance and flavor.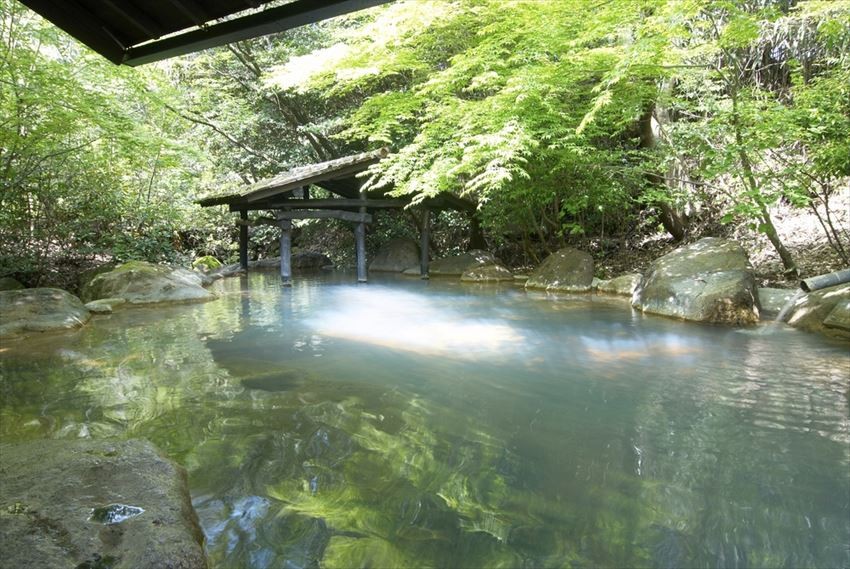 Hotels and Ryokans in Kumamoto
Hotels and ryokans mostly concentrate in the central Kumamoto city, Aso - Kurokawa - Amakusa area. If you want to travel within the Kumamoto prefecture, it's better to stay inside the Kumamoto city. There are various hotel options, ranging from low budget to luxury ones.

If you want to try onsen and indulge in the nature of Kumamoto, I recommend staying in Onsen towns.
Access to Kumamoto Airport
You can easily get the flights to Kumamoto Airport (Aso Kumamoto Airport) from Tokyo or Osaka. It takes around 1 hour 40 minutes from Haneda Airport, 1 hour 10 minutes from Osaka International Airport. You can also take the shinkansen (bullet train) from Osaka to Kumamoto. From Shin-Osaka station, get on the Sanyo Line and you can reach Kumamoto station in 3 hour and a half.
Spot information
Spot name: Kumamoto Airport (Aso Kumamoto Airport)
Street address: Kumamoto Prefecture, Kamimashiki-gun, Mashiki-machi
Access: 1 hour 40 minutes from Haneda Airport, 1 hour 10 minutes from Osaka International Airport
[Survey] Traveling to Japan
Recommend