Aso, the City of Great Nature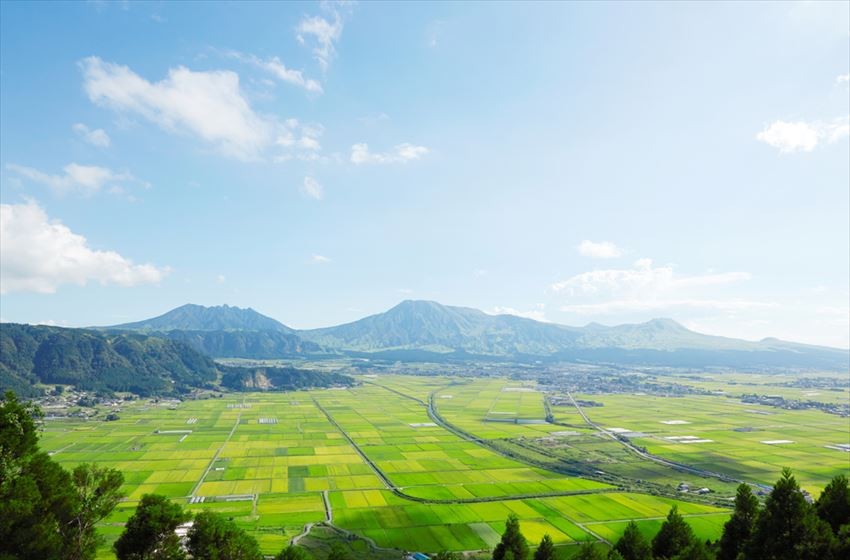 Aso is a travel destination which is encircled by many natural wonders in the Kyushu Region. Alongside its world-class level caldera, it houses also some marvellous natural sceneries. Aso is famous for outdoor activities that will satisfy your five senses.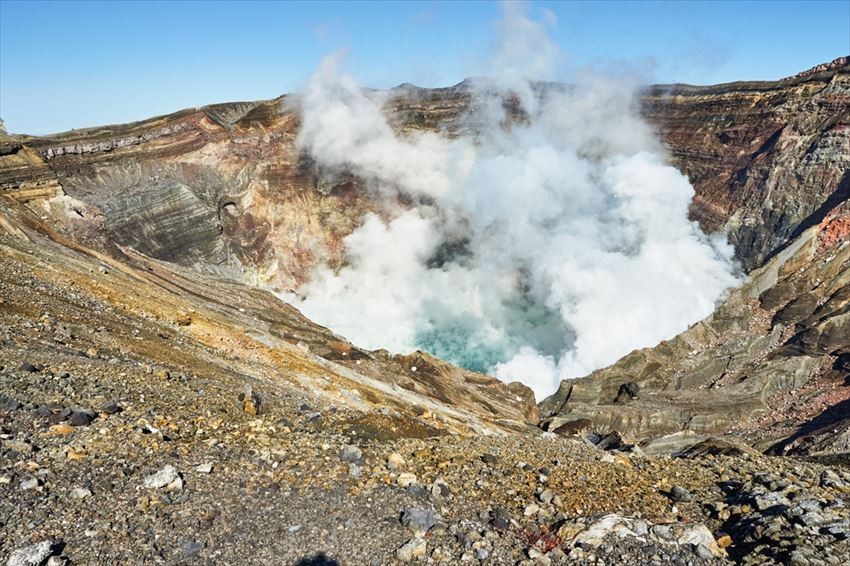 About Aso
The name Aso is usually used as a general term for the northwestern area of Kumamoto Prefecture centred in Aso-shi. Since it encompasses a large amount of land, it is usually further divided into three sub-regions, which are North, Central, and South Aso.  The Aso region is blessed with many natural wonders such as volcanoes, rice paddies, plains, and water springs.

Also, it is abundant with aquifers which are heated by the heat from the volcanoes, resulting in the emergence of numerous hot springs. You can also enjoy many famous dishes that are made by the ingredients that are nurtured by the cool, rainy climate all year long.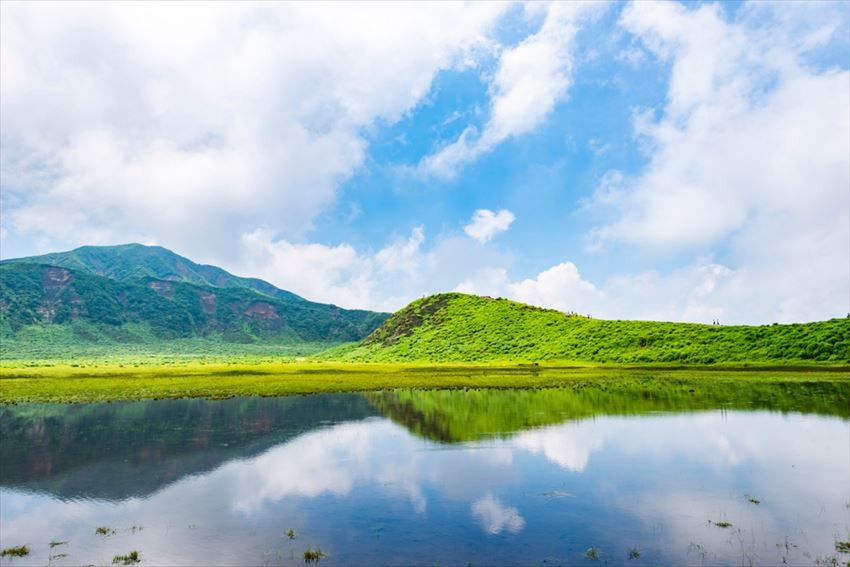 Highlights of Tourism in Aso
If you are wondering what is the main attraction of Aso, it is its nature itself. From the countryside of Asodani and Komezuka to the mountain range of Asogogaku and Kokonoe, there are many attraction spots to savour in one sweep. Moreover, activities like rising the hot air balloon, paragliding, and trekking are to name some if you want to feel Aso's natural marvel with your own skin. Other than physical activities, you can also embrace Aso's history visiting its shrines such as a shrine with long history or a shrine that is related to cultured man.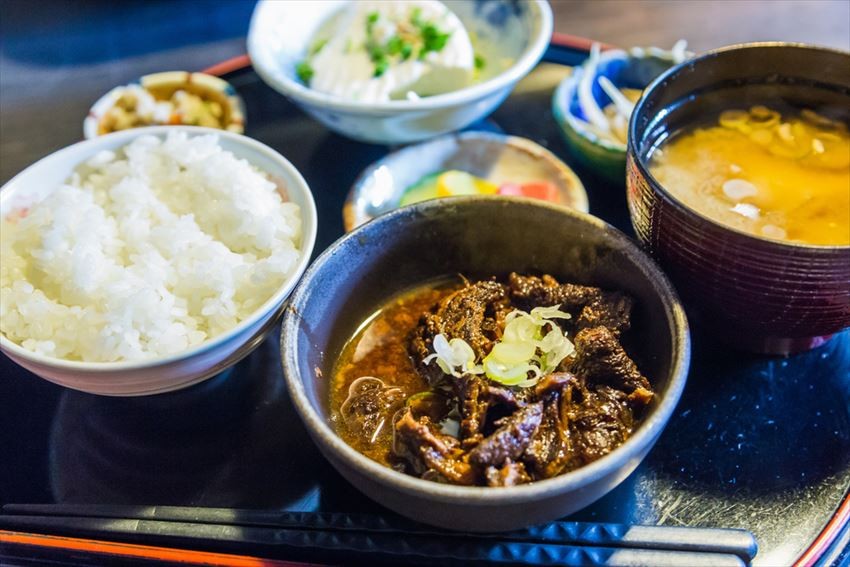 Culinary in Aso
There are approximately 260 restaurants based in Aso. The stores are particularly concentrated near Mount Aso. Blessed with richness of nature by Mount Aso, you can enjoy delicacies that are made with beef and vegetables from this region. For example, steaks which are made by the local brand of beef, Akagyu, rice bowls, and local cuisines such as Dagojiru (local name for Dango soup), Takana Meshi (rice with pickled greens), and Takamori Dengaku (a local style of traditional eatery) are all famous in the region.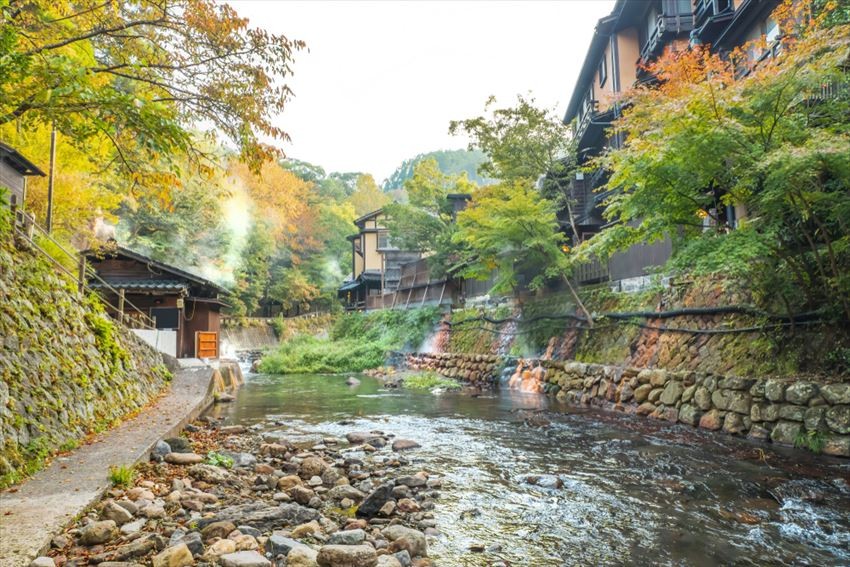 Hotels and Ryokans in Aso
In Aso, there are more than 200 accommodation facilities operating which many are located around Mount Aso and in North Aso. Facilities include hotels, ryokan (a traditional Japanese style inn),  homestays, and pension houses, but it is mostly Onsen Ryokan (a Ryokan with an on-site onsen). Also, Aso is said to be one of the best onsen towns in Kumamoto because it occupies half of the number of onsens in Kumamoto.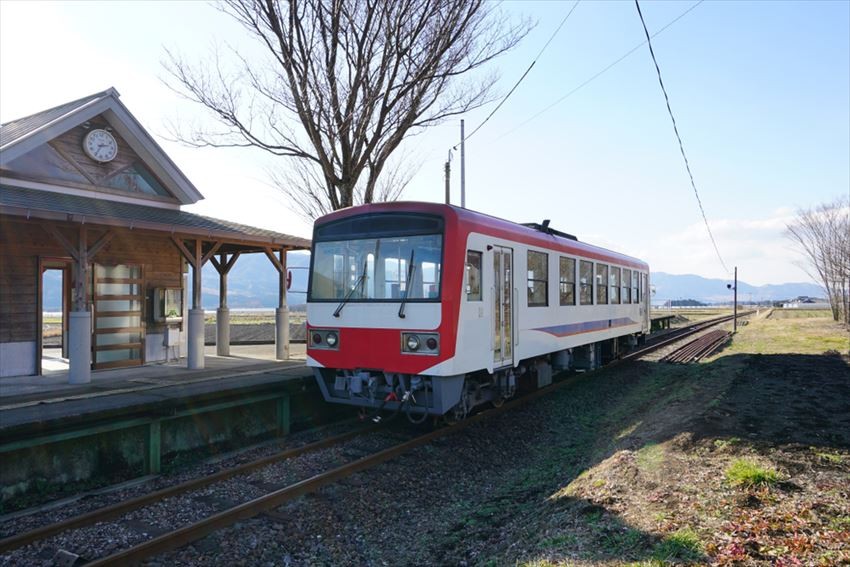 Access to Kumamoto
If you are planning to go to Aso, it is best to go from Kumamoto Prefecture. Look for Aso Kumamoto Airport if you are going by plane and JR Kumamoto Station if you are going by Shinkansen (bullet train). From the airport, you can ride the express bus to directly reach Aso Station.  If you are going by train, ride on the Houhi Honsen line from JR Kumamoto Station to JR Bigo Oozu Station, and from there, ride the bus to reach Aso Station in approximately an hour time. Also, it is recommended to ride the city bus in Aso if you are travelling there.

Spot information
Spot name: Aso (Aso Station)
Street address: 1444-2 Kurokawa, Aso-shi, Kumamoto 〒869-2225
Access: 60 minutes by bus from Aso-Kumamoto Airport, 93 minutes by train and bus from JR Kumamoto Station
[Survey] Traveling to Japan
Recommend