Canal City, The Biggest Diversified City-Mall in Hakata, Fukuoka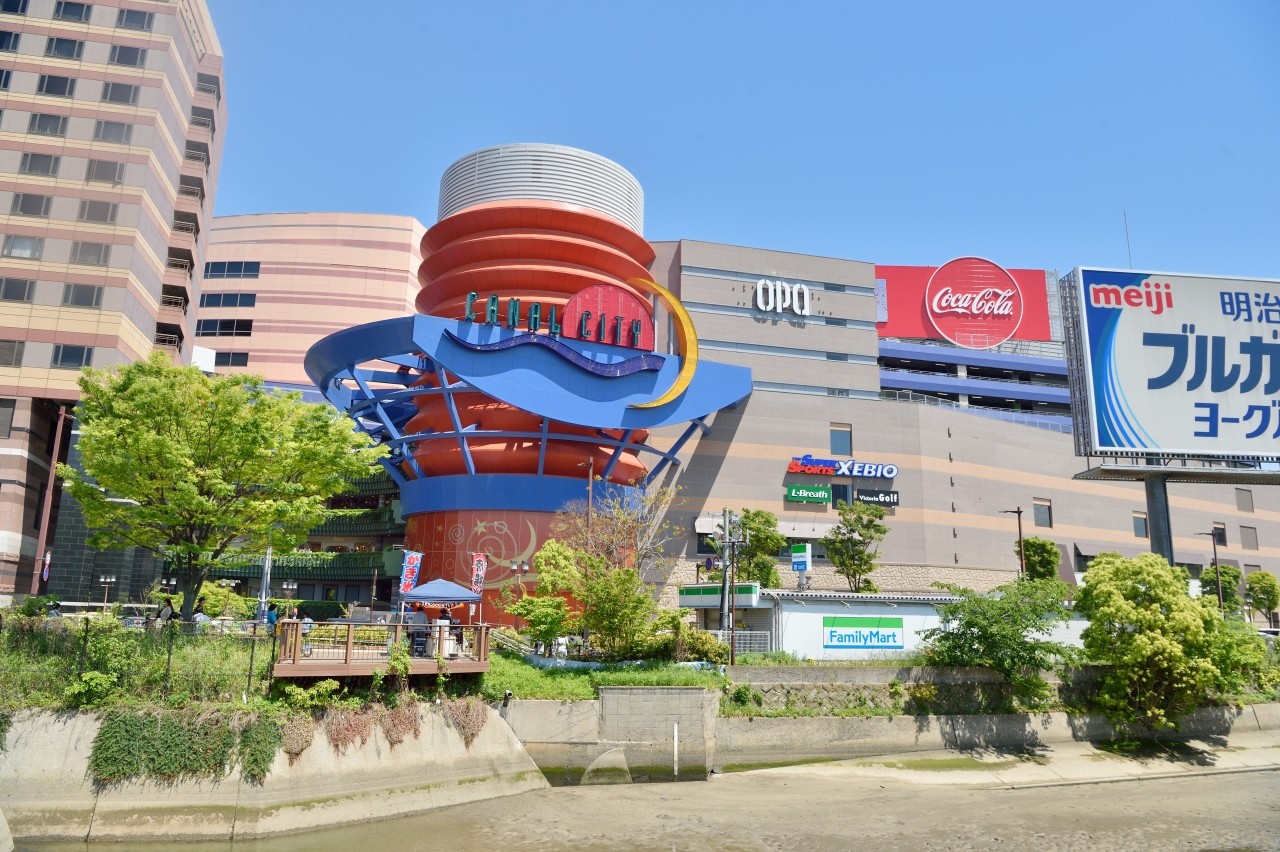 Canal city is the most well-known spots in all of Fukuoka, much of this fame is owed to having one of the largest malls in all of Kyushu. Drowning in the colorful lights each retail outlets omit, the complex is home to a cinema, numerous shops, restaurants and bars to the extent that even the fussiest of retail aficionados is guaranteed to be pleased.
About Canal City
The first time you enter this behemoth of a shopping centre, do not be surprised if you get lost due to the complex layout of the building.
Constructed in 1996, Canal City was created to propose the idea of an alternative way to window shopping. Nearly 250 retailer shops can be found which consisted of famous Japanese chains like Muji, Uniqlo or ABC Mart, but also international companies that are usually hard to find. You can find brands like Carsberry, Helly Hansen, Dr Martens and so on.
Regarding cafes, you have plenty of options. My personal recommendations are: Caffe Otto Cyclo and Café Muji : Otto Cyclo because it is located in such a fashion that you seat while facing the theater, and the latter for it's brewed home made coffee and its peculiar atmosphere. Besides, like in some others Muji stores, this one has a space dedicated to books and art on the second floor, that is definitely something one should check out.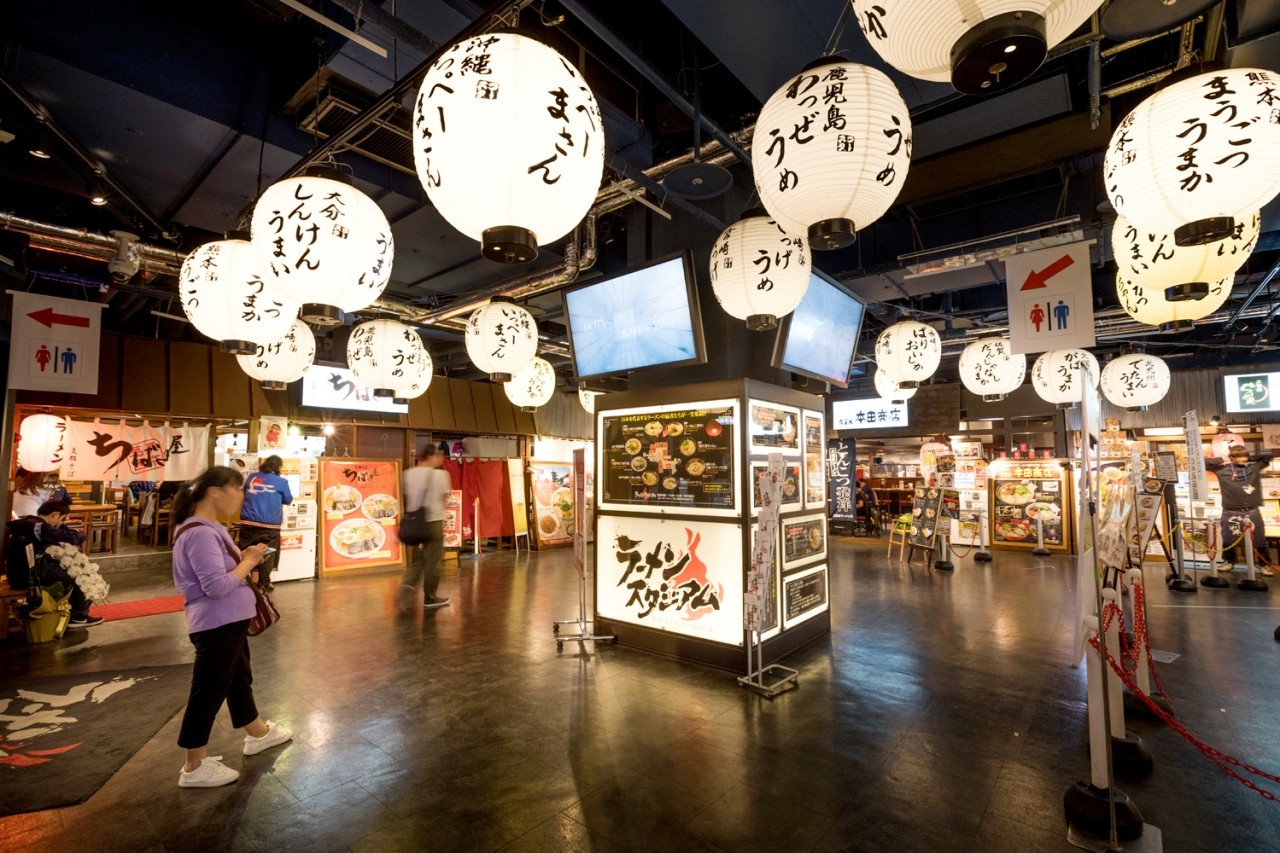 Foods to feel Japanese traditional and modern tastes
When it comes to restaurants, even though many Japanese foods such as Sushi, Yakitori, Chinese dumplings or Udon may be found, Ramen is also inevitable when you come to Japan. On the last floor (5th) the "Ramen stadium" gathers specialties of all regions so you may compare the subtleties between the different recipes.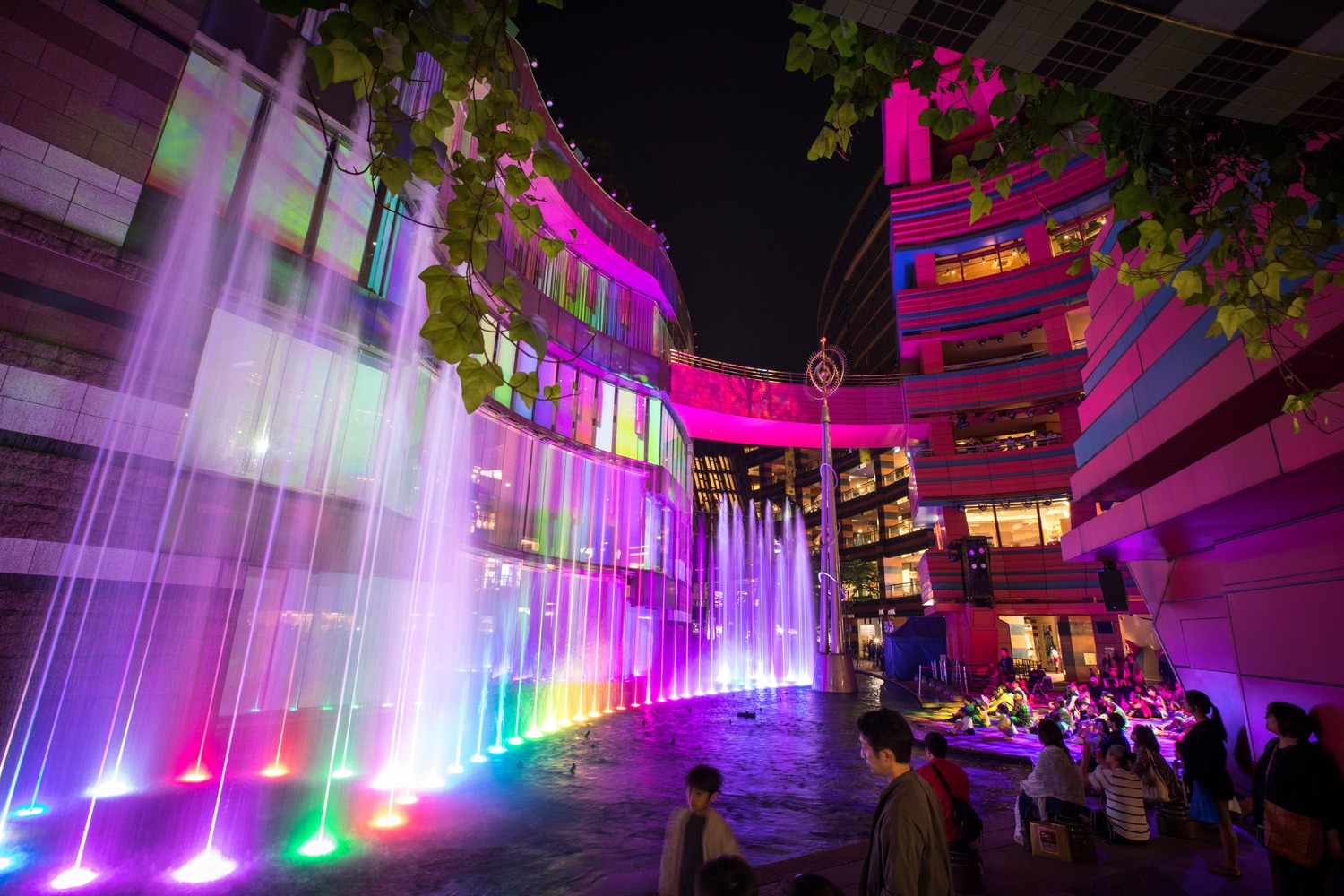 It is more than a "mall"
This huge facility brings about a perspective to the word "shopping". In fact, it's more than "a mall". The design of the structure and the colors are significative of a serious well thought out concept. It can be literally seen as a small city where you can go for a stroll with your friends, your family or your partner.
For example, when walking along the "Sun Plaza stage" no matter the floor you will be able to attend to shows thanks to the amphitheater like construction of the building. Not only concerts but also 3D animations projected above the small canal that streams between the fountain.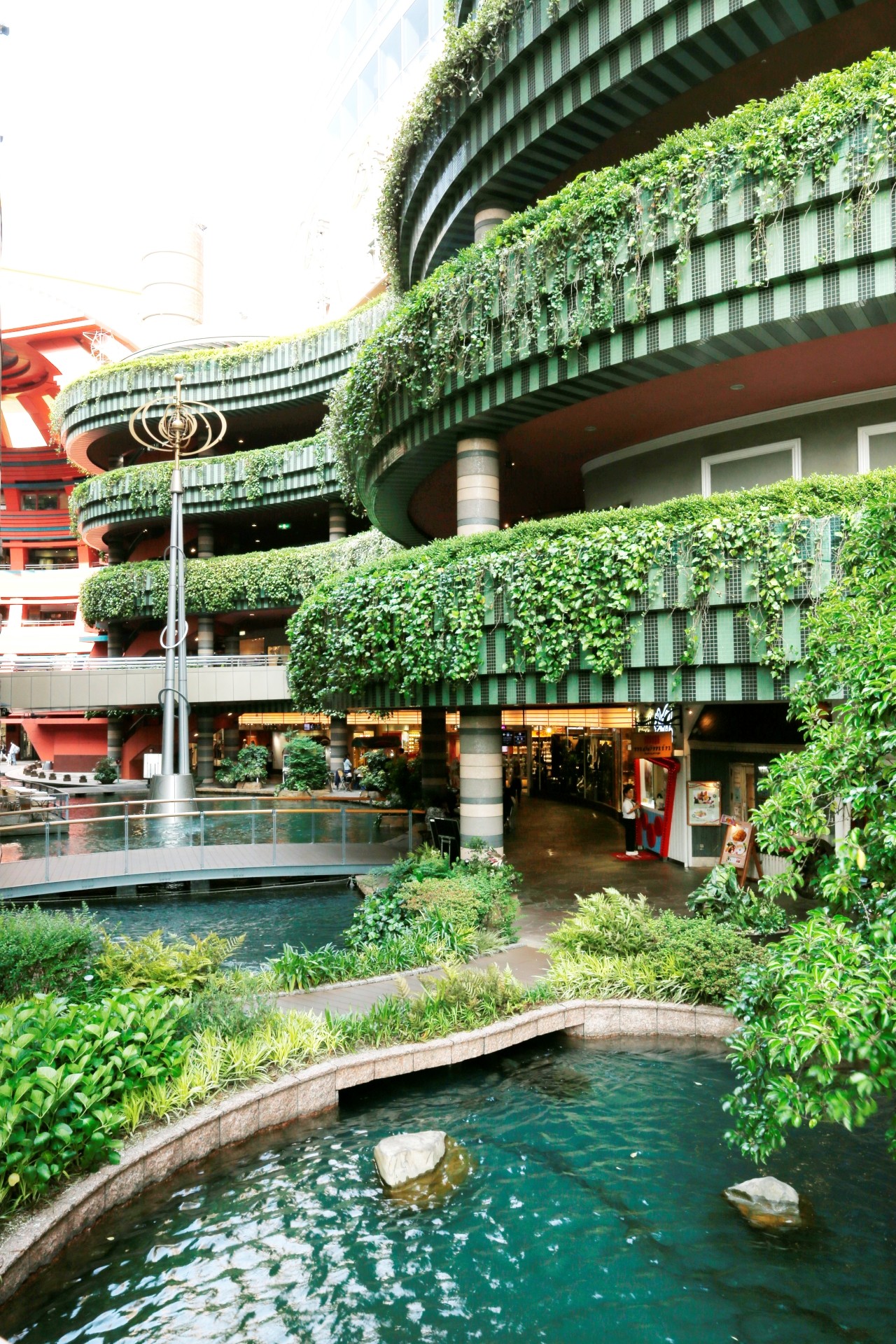 Finally, what's also great with this place is that, because of it opened configuration one may either just pass through or really spend time scrutinize every single shop. So rather than just going in a boring square-shaped building, one gets the chance to enjoy the atmosphere of a unique construction.
Spot Information
Name: CANAL CITY HAKATA
Address: 1-2, Sumiyoshi, Hakata-ku, Fukuoka-shi, Fukuoka Prefecture 812-0018
Access: From JR Hakata Station Hakataguchi (bus stop Hakata Sta. A), ride "Canal City Line Bus". From Tenjin (bus stops Tenjin Daimaru or Tenjin Core), ride "Canal City Line Bus"
Opening hours: SHOP 10:00~21:00, FOOD&DRINK 11:00〜23:00 and no holidays
Wi-Fi: Available ※Excluding 2nd and 3rd floors of East Building ※The signal's strength may differ depending on the place of use, device's model, etc.
Language: English, Korean, Chinese languages are supported at General Information Center (may not be available depending on the time-shift)
Credit Card: Basically, available. Depending on shops.
CANAL CITY HAKATA 2019 Ⓒ FUKUOKAJISHO

[Survey] Traveling to Japan
Recommend