Winter Illuminations: Kobe's Luminarie Festival
Every year, cities across Japan go all out with Christmas decorations and illuminations. Tokyo has hundreds of places where you can go for a stroll in the evening and enjoy the sights. If you're able to get away from Tokyo and travel a little bit more south, you'll find one of the most gorgeous illumination spots in the whole country. The city of Kobe in Hyogo Prefecture is a quaint sea-side place with distinctive European flair. Located about an hour away from Osaka, Kobe has its own airport which you can easily travel to from Tokyo on a direct flight.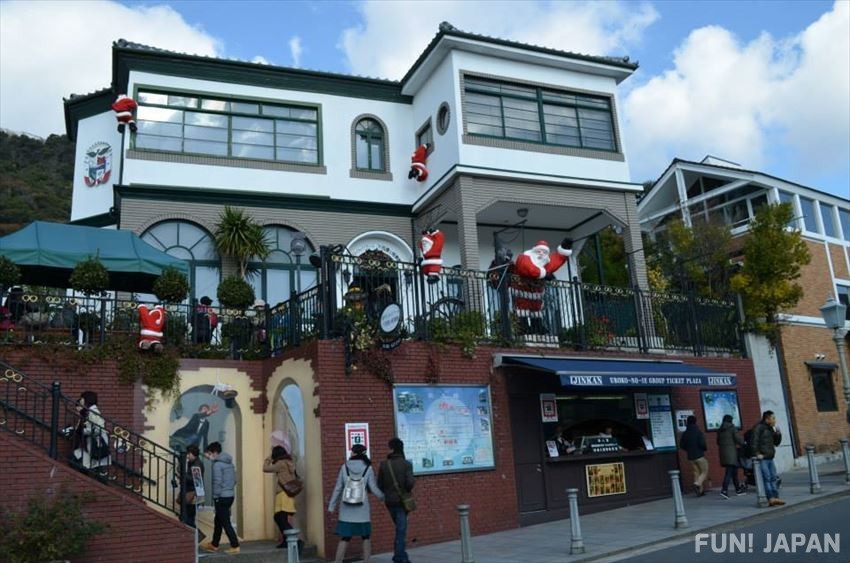 Cute little Santas are hung on the buildings and houses in the Ijinkan district of Kobe.
Apart from its European charm, Kobe is famous for a winter festival known as the "Luminarie". This light festival takes place in the heart of Kobe city, and stretches across the streets. Every year, In an effort to commemorate the Great Hanshin Earthquake of 1995, the city of Kobe creates gorgeous illuminations that can be admired for only a few days in early December.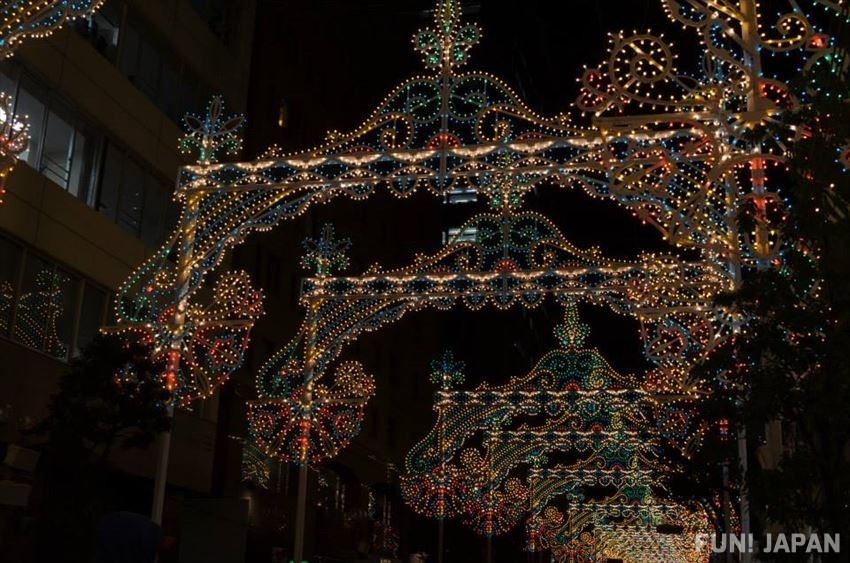 Illuminated archways along the streets of Kobe.
Each year the illuminations take on a different aspect. This makes for an interesting yearly trip to the region. The walk among the illuminations is a decided path, guided by staff. Following the crowd through the arches, you'll get swallowed up by the lights and the hauntingly beautiful music, playing off of the street speakers. The music that accompanies the illuminations is composed by a local orchestra, and changes every year.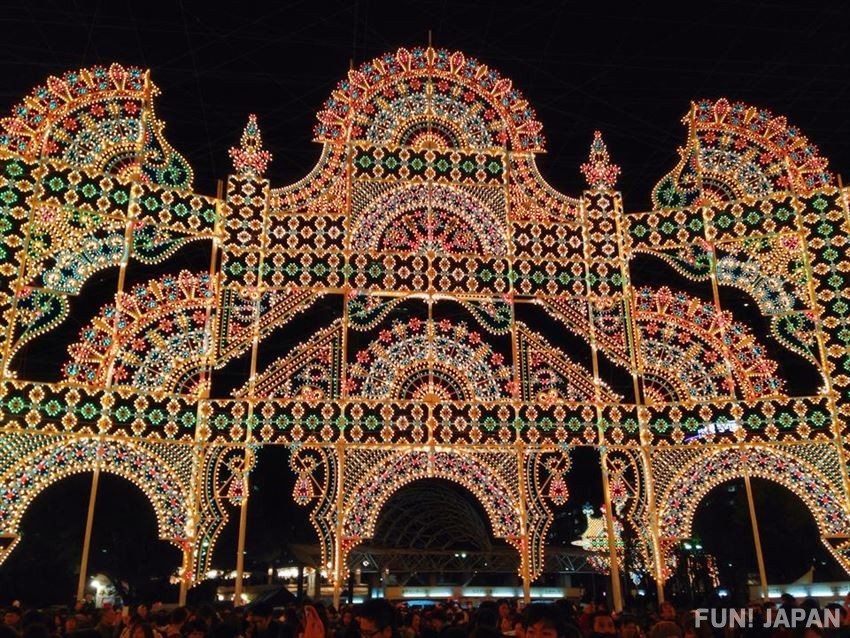 The walls surrounding the chapel, the heart of the festival.
The illumination path eventually culminates on a structure called "the chapel", which stands proud in the center of a park. Here, people gather inside the structure and are surrounded by walls of light resembling stained glass. Inside this area, you can shop for souvenirs and, of course, pay your respects to the lives lost in the earthquake by contributing to the earthquake relief fund.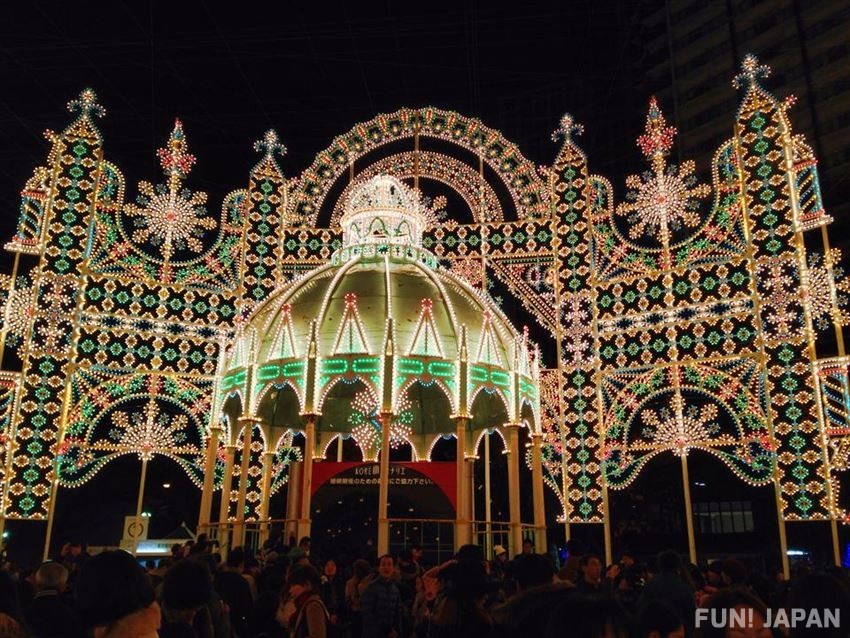 The chapel stands proud at the center for the crowd to admire.
This year's Luminarie festival will be held during 6-15 December. You can access it at Motomachi station by the JR Kobe Line. The walk starts at the Former Foreign Settlement and stretches out to Higashi Yuenchi Park. Entrance to the event is free. You can expect large crowds and cold weather, so remember to bundle up before you go out.

Photography by A.M. Maxwell

[Survey] Traveling to Japan
Recommend