If You Were To Visit Kobe, Here are Where You'd Want To Stay Or Eat
Kobe City is full of noteworthy places such as the Kitano area where modern Western-style buildings are built along the streets, Rokko Mountain where you can enjoy the night view, Harborland in the Bay Area where you can enjoy cruising at Kobe Harbor, and Meriken Park. Because Kobe has a lot of sightseeing spots nearby, you can easily travel from a tourist attractive to another without that much time. Let's find out about Kobe's tourist attractions, gourmet and accommodation facilities.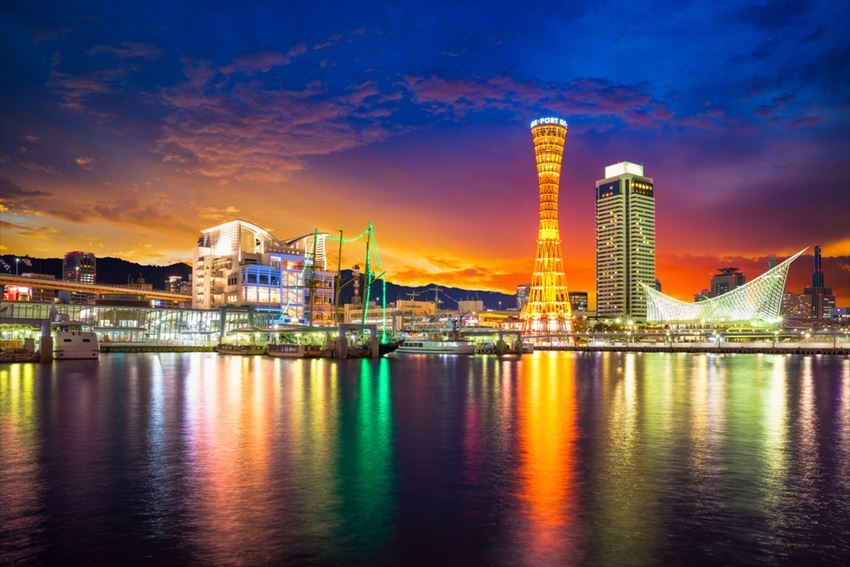 Full Of Noteworthy Places Such As The Western-style House And A Bay Area
As one of Japan's leading harbor towns, foreign residents have moved into Kobe's foreign settlement area since its opening in 1868. Western lifestyles such as clothing, shelter, entertainment and culture were brought in, and the town was developed as international trade cities.

The Old Townscape of The Foreigner Settlement are Kept In A Good Condition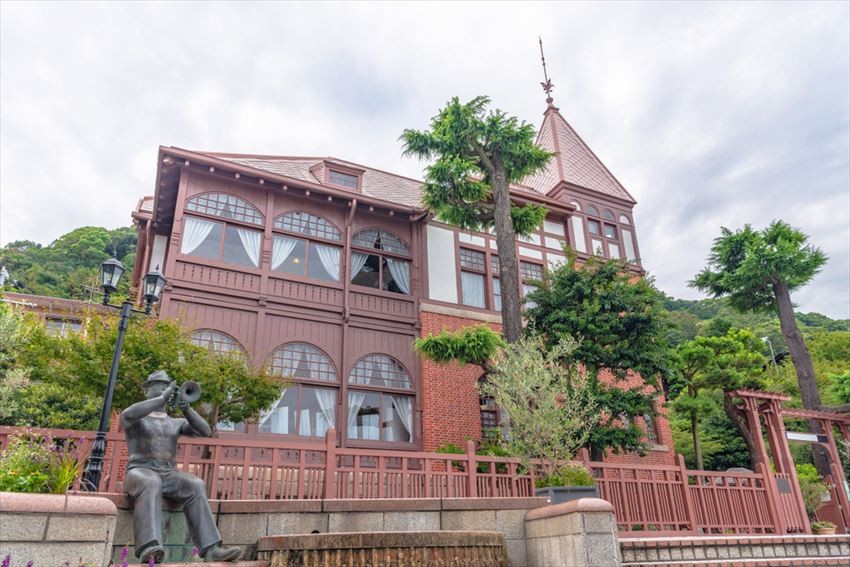 The Kitano area is a popular tourist spot in Kobe where many Western-style buildings were built. Here, you can visit the Western-style colonial-style building on the hill where you can see the sea. Among them, the House of Scales (Uroko no Ie) and Observation Gallery. It is a symbolic foreign settlement house of Kobe which was first opened for public in Kobe. The place is called House of Scales because the decorative natural rock slate on the outer wall looks like the scales of fishes. In the House of scale, there are many fine antique furniture, equipments, and Western porcelain collection including antique Meissen porcelain. Additionally, at the Gallery, there are permanent exhibits of Western paintings from naturalism to present-day, such as Utrillo and Matisse, and works by the Yasui Prizewinner, writer and master painter Horie Yui who represents Kobe. From the observation room on the third floor, you can have a sweeping view of the city and harbor in Kobe.
The Bay Area Which Is Developed On a Daily Basis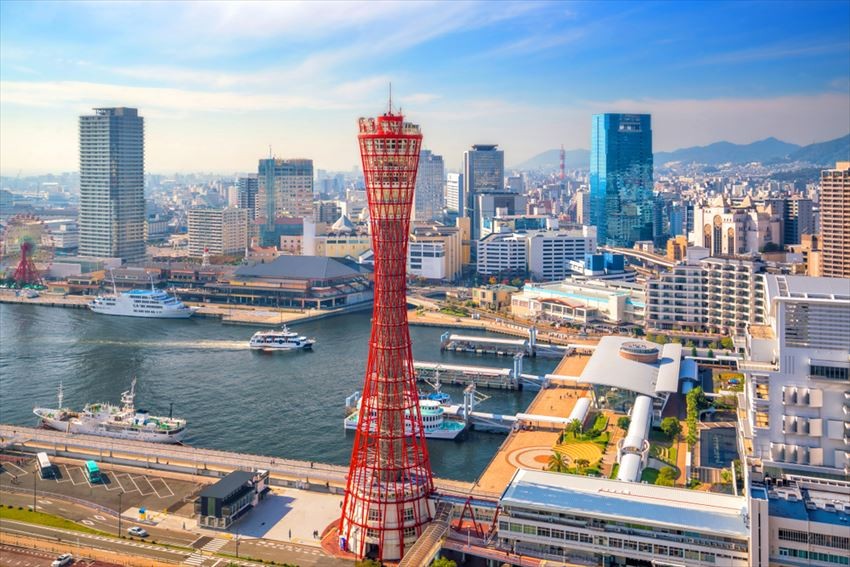 Not only there are tourist spots such as Meriken Park and Kobe Port Tower, there are also plenty of restaurants with amusement and good ambiance. Look at the beautiful outer appearance of the drum shape of Kobe Port Tower, the world's first unique structure made of pipes. Red colour during the day, the tower is illuminated by 7040 LED lights in the evening, a change in appearance. From the observation room on the top floor, you can see the Kobe harbor and the city area, plus the large panorama of the Rokko mountain range.

The Symbol of Kobe, Mount. Rokko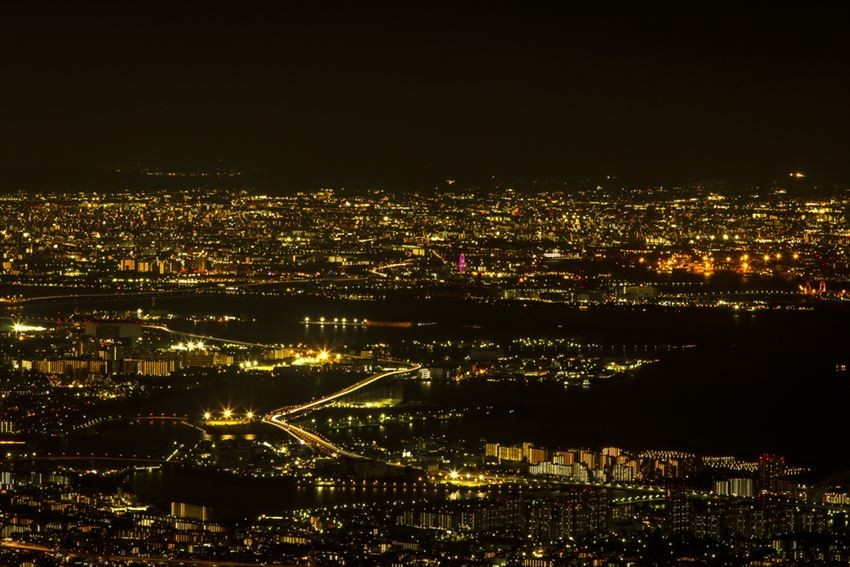 First of all, visit the Rokko Garden Terrace and gaze far and wide from the Akashi Straits to Osaka Plain to Kansai International Airport. There is also a cafe and a stylish miscellaneous goods shop in the premises which reminds people of European-style townscapes. Afterwards, let's go to Kobe Rokkosan Pasture. A farm which is open for sightseeing where sheep graze on the wide pastures, there are workshops and restaurants where you can have firsthand experiences in the production of dairy products or wool handicrafts. If you have the time, you can also see "sheep-chasing show", starring the sheepdogs. Also at the Rokko Mountain QBB cheese house in the farm, you can visit the cheese factory on the first floor of the basement and watch cheese manufacturing process through the glass. In the restaurant on the second floor, you can try original dishes made from fresh cheese too!
Stylish Kobe Restaurant With A Great Ambiance
In Kobe, a port town, there are many restaurants where you can enjoy the scenery, as well as many stylish eateries with great ambiance.
Lounge & Dining Pier
In the Kobe Meriken Park Oriental Hotel, there is a restaurant where you can enjoy authentic French food at the best spot to see the scenery of the harbor and the port of arrival and departure of passenger ships in front of you. Enjoy a fulfilling dinner in a sophisticated luxurious restaurant.
Spot information
Spot name: Lounge & Dining Pier (ラウンジ&ダイニング ピア)

Street address: Kobe Meriken Park Oriental Hotel 3F, 5-6, Hatobacho, Chuo Ward, Kobe, Hyōgo Prefecture 650-0042, Japan

Access: 15 minute from JR Motomachi Station (Hanshin Railway)
Teppanyaki KOKORO (鉄板焼 心)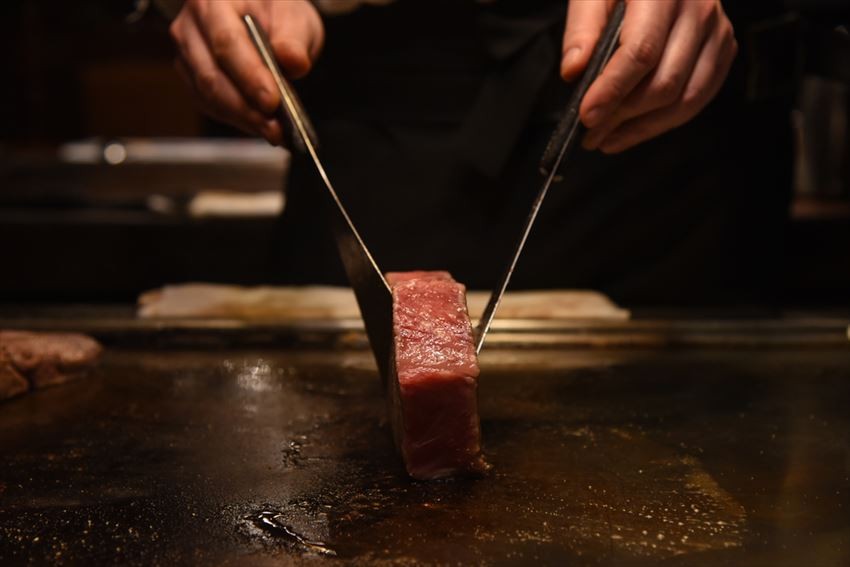 Located in Hotel La Suite Kobe Harborland, the restaurant offers creativity-based Japanese cuisine which are mainly made of local Hyogo ingredients. Enjoy branded beef including Kobe beef. Inside the restaurant, there is a counter seat where you can have a live performance of the chef plus the ocean view of Kobe Port.
Spot information
Spot name: Teppanyaki KOKORO (鉄板焼 心)
Street address: Hotel La Suite Kobe Harborland 2F, 7-2 Hatobacho, Chuo-ku, Kobe 650-0042, Hyogo Prefecture
Access: 4 minute walk from Minato-motomachi Station (Kaigan Line)
Concerto (コンチェルト)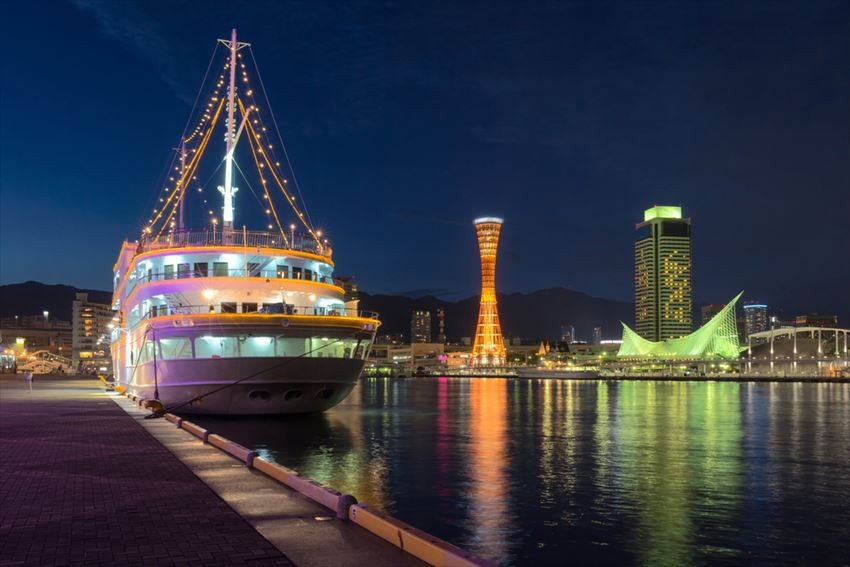 You can dine in a French restaurant on the sea while you are enjoying cruising from Kobe Harbor. Partake in a high class meal while looking out to a beautiful scenery. We also suggest you try out their services such as performances and events. In the Twilight Cruise, you can have a special time on board the ship between the live music performance and night scenery. Besides that, there are also lunch cruise and tea cruise.

Spot information
Spot name: Concerto (コンチェルト)

Street address: 1-6-1 Higashi Kawasaki-cho, Chuo-ku, Kobe city, Hyogo

Access: Around 10 minutes on foot from JR Kobe station or Kobe municipal subway JR Harborland station

Kobe Hotel With Various Accommodation Facilities
In Kobe which is full of sightseeing spots, there are various accommodations such as hotels with a large public bath for you to recover from fatigue or hotels which provide a delicious breakfast, unique hotels and luxury resorts. We will introduce some of the recommended hotels among these.

Hotel La Suite Kobe Harborland
In this hotel located near the Kobe station, all rooms are boasted to be suites-class luxurious, spacious and well-equipped with facilities. Enjoy night views from the jacuzzi in the hotel room, and feel right at home in the spa or beauty salon in the hotel. It is also a high class hotel which is able to respond to your extravagant needs. If you want to stroll around Harborland, the hotel is also a place at a convenient location, within walking distance from Harborland.
Spot information
Spot name: Hotel La Suite Kobe Harborland (ホテル ラ・スイート神戸ハーバーランド)
Street address: 7-2 Hatobacho, Chuo Ward, Kobe, Hyōgo Prefecture 650-0042, Japan

Access: Around a 4-minute walk from Minatomachi Station (Kaigan line
Kobe Oriental Hotel (神戸オリエンタルホテル)
It is a well-established hotel with a reputation for guest room complete with a spacious bathroom and a thoroughly attentive service. For breakfast, the hotel offers buffet and freshly prepared egg dishes. Since the joint shopping mall of the hotel is fully equipped, make sure to check out Japanese trends and souvenirs here too.
Spot information
Spot name: Oriental Hotel Kobe


Street address: 25 Kyōmachi, Chūō-ku, Kōbe-shi, Hyōgo-ken 650-0034, Japan

Access: Walk 10 minute from JR Sannomiya Station (Kobe Line)

Hotel Piena Kobe (ホテルピエナ神戸)
It is a popular hotel thanks to their delicious breakfast. You can taste a wide variety of dishes from a large menu such as carefully made sweets made by patissiers, freshly-baked omelets and French toast, Japanese food made of selected locally-sourced ingredients. In the guest room which feels luxurious, there is a spacious comfortable bed.
Spot information
Spot name: Hotel Piena Kobe (ホテルピエナ神戸)
Street address: 4 Chome-20-5 Ninomiyacho, Chuo Ward, Kobe, Hyōgo Prefecture 651-0093, Japan
Access: Walk 7 minute from JR Sannomiya Station (Kobe Line)
[Survey] Traveling to Japan
Recommend