5 Ways to Spend Your Time at Mount Rokko in the Hyogo Prefecture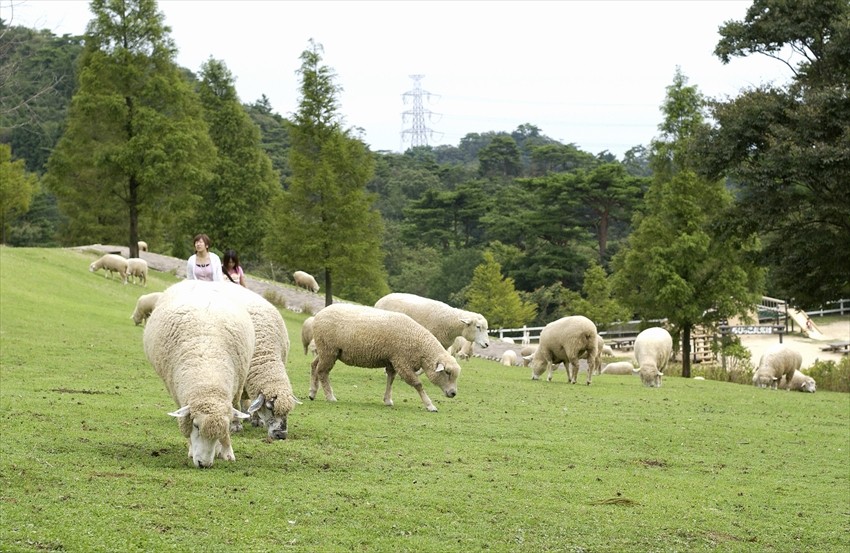 Mount Rokko is a massif stretching from the West to the North of Kobe city located in the southeastern portion of Hyogo prefecture. The Mount Rokko area is full of tourist attractions such as cable cars, an observatory, hot springs, and even a ranch. There are many attractive tourist spots, and the night view you can get from Mount Rokko is a must-see.
Mount Rokko and its Many Tourist Attractions
Mount Rokko, towering over Kobe city, is an iconic mountain of the Hanshin area, and has many points of interest. The vast reaches of Mount Rokko stretches from east to west, all the way from Kobe city, through Nishinomiya city, to Takarazuka city.

Nature Walks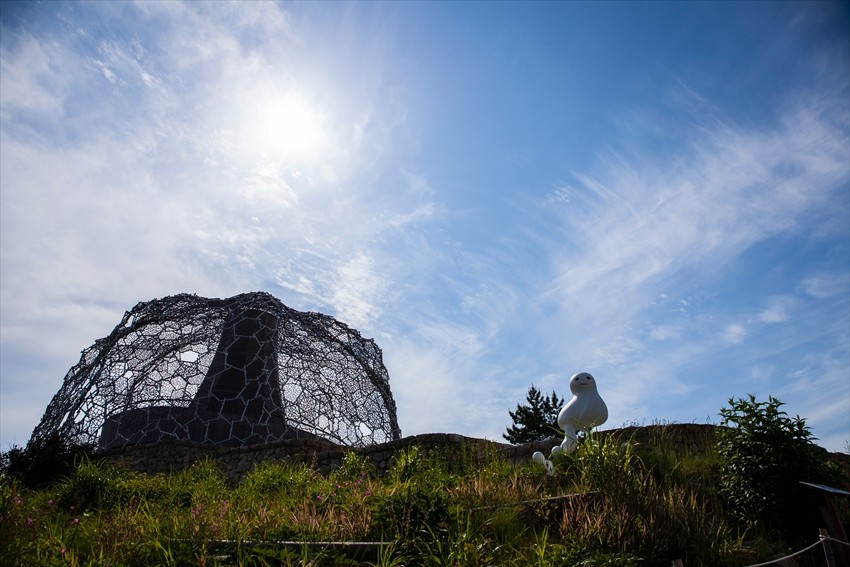 Mount Rokko is home to a variety of interesting places and buildings. Of these include Rokkosan Pasture, Rokko Garden Terrace, Rokko Alpine Botanical Garden, Nunobiki Herb Garden, as well as many others. Particularly fascinating is Rokko Garden Terrace, which holds the Rokko Shidare Observatory, and is well known among travelers visiting Japan. There is also a lighting event representing the four seasons using LED lights held at Mount Rokko.  You can delight in the view of over 1500 species of plants that bloom in the alpine belt, not only from Japan, but from throughout the world. Wouldn't it be nice to enjoy lunch, or perhaps go to a cafe in such a nature-rich environment?

Night View Sites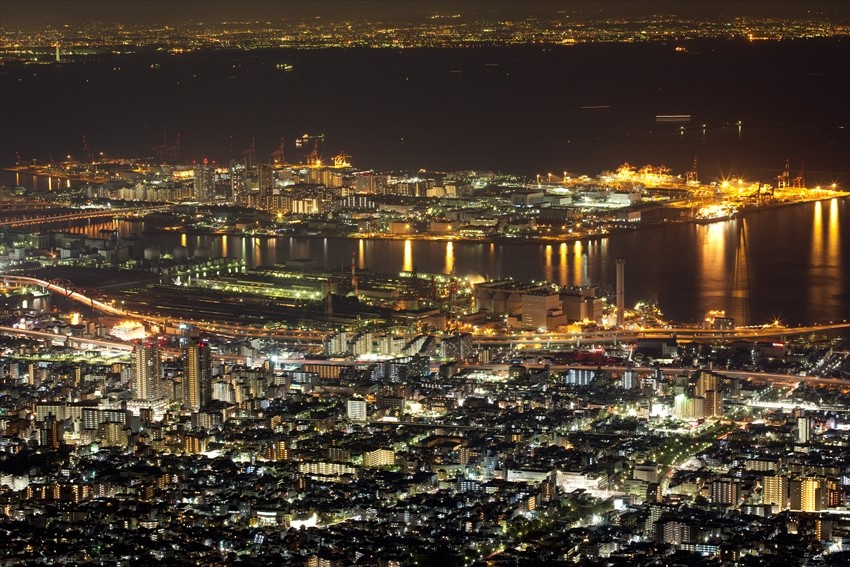 Not only is Mount Rokko a famous landmark for Kobe city and the Hanshin district, but it is prominent for its amazing night view. Having a beautiful view of Kobe's city lights, Mount Maya is said to be one of the top three night views in all of Japan. It holds several observatories, and the view from Mount Maya's Kikuseidai is a sight to behold.

Travel to the Observatory using the Mount Rokko Ropeway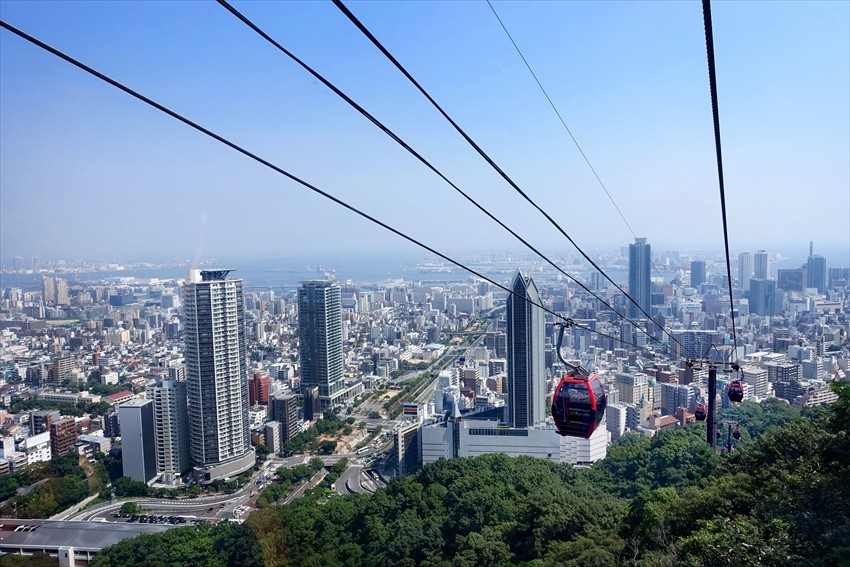 Mount Rokko Ropeway is a cable car that connects Kobe city and Mount Rokko. From the bottom of the mountain at Rokko Cable Shita Station to the top at Rokko Sanjo Station, the ropeway is about 1.7 km, climbs about 493.3 m, and the trip takes around 10 minutes total. It is made up of both a closed car as well as an observation car, which is quite unusual. Founded in 1932, Rokko Cable created the third generation cable car ever to be created. There are two varieties to the cable car: the "Classic" type and the "Retro" type. The Classic type is a beautiful red color and implements natural wood for flooring as well as seats, has a glass ceiling, etc., and provides the rich experience of nature. The Retro type uses velvet-covered seats, a carpeted floor, etc., in order to give a homely, rich feel. There is an observatory near the Rokko Sanjo Station, where you have a miraculous view of many places between Kobe and Osaka. It costs 1000 yen for adults, and 500 yen for kids round trip.
Spot information
Spot name: Rokko Cable (六甲ケーブル)

Street address: Hyogo-ken Kobe-shi Nada-ku Takaha Nishiyama 8-2 (Rokko Shita Station), Kobe-shi Nada-ku Rokkosancho Ichigatani 1-32 (Rokko Sanjo Station & Rokka Sanjo Bus)

Access: Get off at JR Rokkomichi Station, take Kobe city bus for approx. 20 min. and get off at Rokko Cable Shita Station.

Mineral Component-filled, History-rich Arima Onsen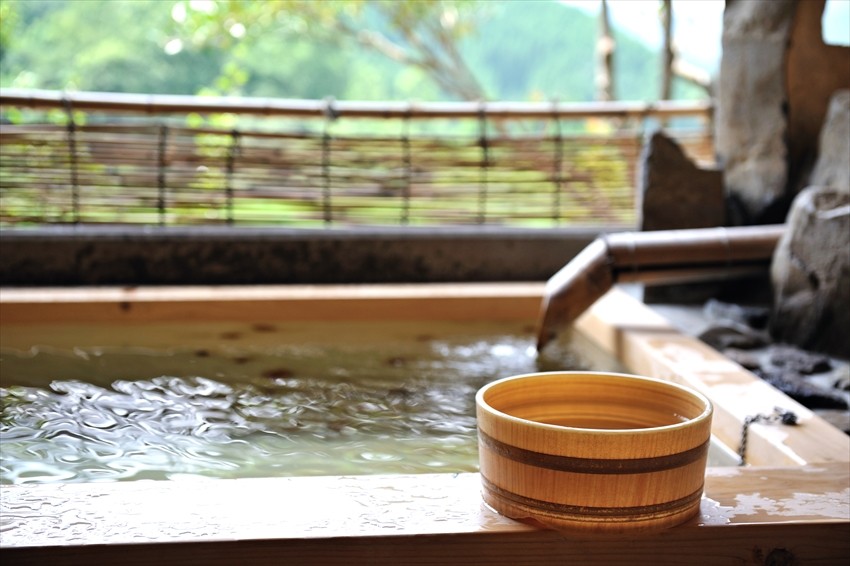 Arima Onsen is one of Japan's famous historical hot springs. There are two different grades of spring: "gold springs" and "silver springs". Arima Onsen is full of a variety of mineral components that would be considered rare for a hot spring, which helps it yield a variety of effects. It is located on the north side of Mount Rokko and gives a very relaxing atmosphere; making it a pleasant contrast to the more modernized, southern side of the mountain. Being surrounded by nature, you can enjoy the incredible atmosphere of all four seasons: cherry blossoms in the spring, the fresh greens of summer, autumn leaves in the fall, and snow in the winter. There is always a good bustle within the town, where hotels, restaurants, etc., can be located. Arima Onsen is a great place worth checking out when you're looking to relax during your adventures.
Spot information
Spot name: Arima Onsen (有馬温泉)

Street address: Hyogo-ken Kobe-shi Kita-ku Arimacho

Access: Ride the JR Arima Express bus from Sannomiya Bus Terminal for approx. 30 min. and get off at Arima Onsen.

The Solemn Atmosphere of Chapel on Mount Rokko
"Kazeno Church" located on Mount Rokko was designed by famous architect Tadao Ando. In 1986, the church was completed using Ando's unique concrete texture; leaving the finished concrete exposed as is. The hallways of the church were designed in such a way that natural, soft light is invited in through frosted glass contained on both sides. Past the 2.7 m wide, 40 m long corridor is the entrance to the chapel itself. Beyond the doors of the chapel wait a number of large windows filling the room with green, with a simple cross placed to bring about a solemn atmosphere.

Spot information
Spot name: Kazeno Church (風の教会) - Currently Closed

Street address: Hyogo-ken Kobe-shi Nada-ku Rokkosancho Nishitaniyama 1878-78

Access: 20 min. walk from Rokko Sanjo Station.

[Survey] Traveling to Japan
Recommend