3 Things You Should Eat at Restaurants in Zao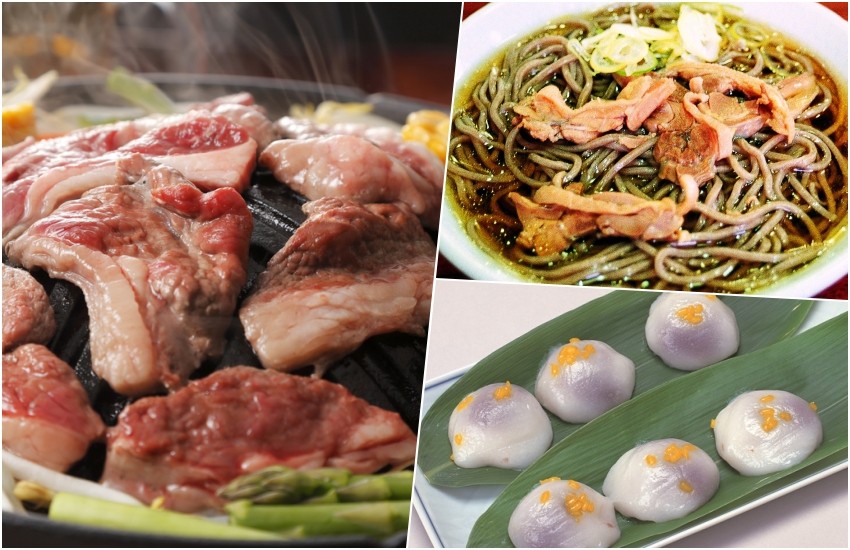 At restaurants in the Zao area that spans over the Yamagata and Miyagi prefectures, you can eat famous dishes and local dishes such as Japanese food at snacks. This time, out of all the famous dishes, we will introduce 3 dishes we would like you to try.

Cold Meat Soba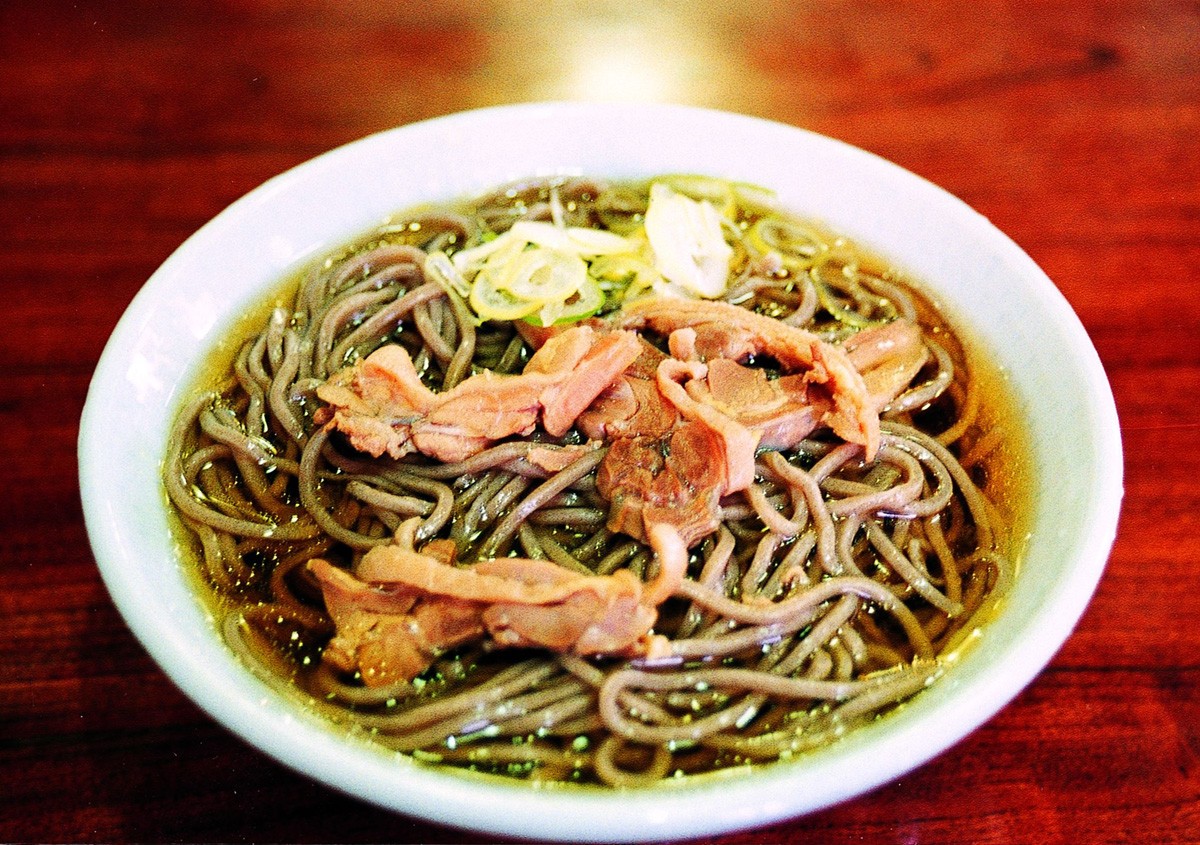 Cold meat Soba is a famous local dish that was born in Kahoku, Yamagata. You take the strong-bodied Yamagata produced Soba, put sauce made from chicken dashi seasoning, add roasted pork fillet and spring onion and eat. If you take a bite, the combination of the rich dashi seasoning and Soba create a deep flavour that spreads through your tastebuds.

There are many restaurants where the Yamagata speciality, "Cold Meat Soba", can be eaten in the Zao hot spring area. Among them, we recommend "Shokuji Tokoro Kikuchi" and "Yunohana Chaya Shinzaemon no Yu". The price range starts from 750 yen up to a reasonable price. (Information accurate August 2019).
Jingisukan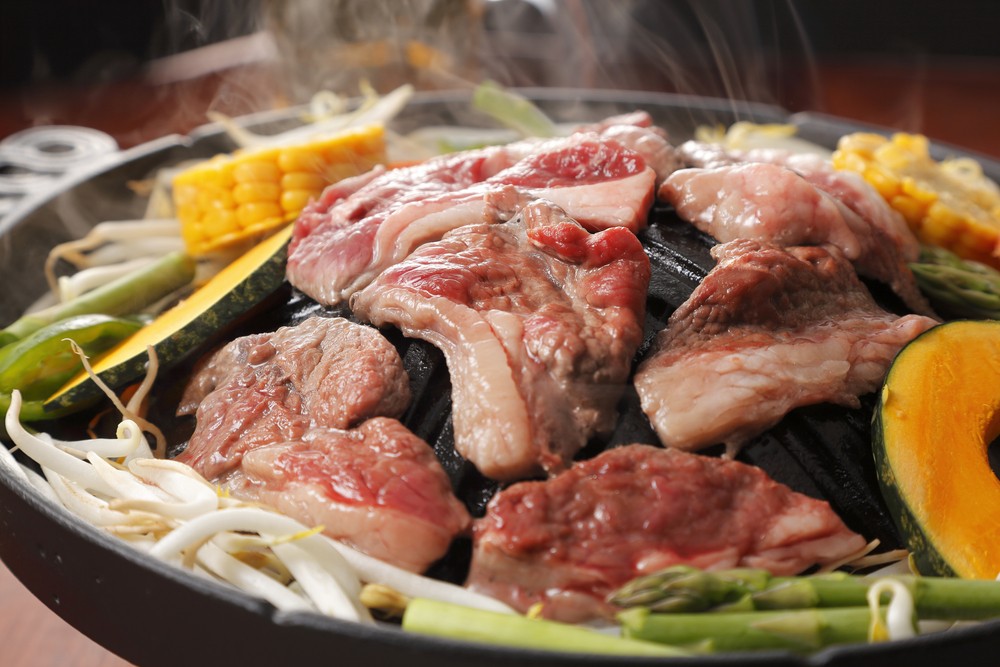 Jingisukan is a famous dish in Zao. It is said it originated in Zao, and there are many restaurants there that serve Jingisukan. It became the origin due to the Sheep Committee chairman visiting Mongolia for a technology exchange event and discovered a dish which used grilled lamb. Zao Jingisukan uses soft lamb meat is juicy without any unusual textures. The sauce is made from squeezed mandarin orange or apple and has an exquisite balance of bitterness and sweetness, which matches the lamb meat perfectly. 

If you are going to eat Jingisukan, you should visit the origin restaurant "Jingisukan Shiro" or the popular local store "Shokuji Tokoro Tomitaya". 

The prices vary depending on the restaurant, but a bowl of Jingisukan costs around 1,000-1,400yen and a set meal costs around 1,400-1,800yen. (Information accurate August 2019).
Iga Mochi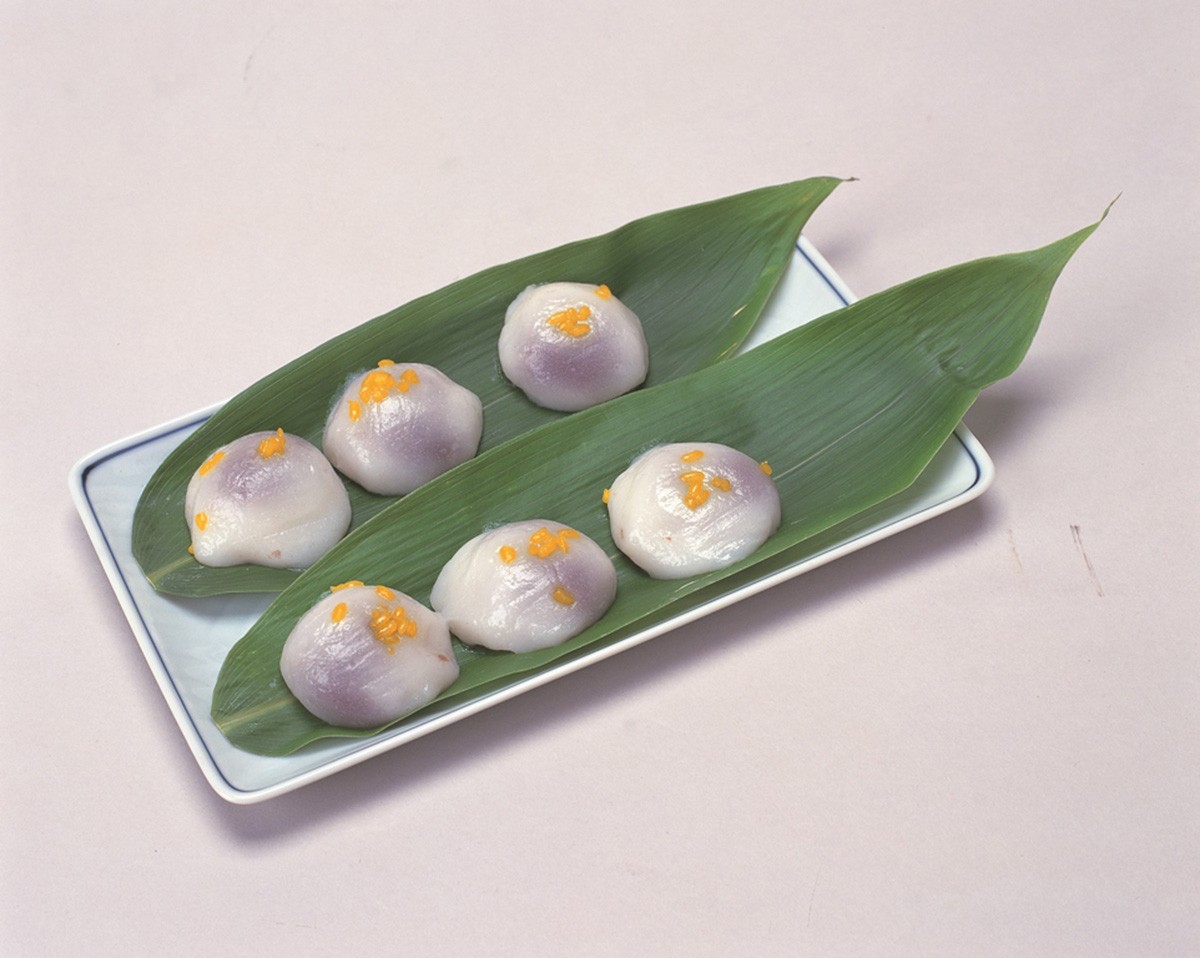 Iga Mochi is a Japanese sweet that has been loved for generations in the Zao hot spring area. It is steamed flour wrapped over Koshi-an (smooth red bean paste) and yellow coloured rice put on top. It's very simple and has a soft, sticky texture, and the unique fragrance of bamboo penetrates your nose. Moreover, there aren't any additives or preservatives in it at all, so it's best to eat it straight away. However, even if time has passed and it has become hard, it can be heated in the microwave to make it soft and edible. 

The only store where it can be eaten in is "Zao Onsen Iga Mochi no Sato Sanbe". You can enjoy it with a cup of tea for around 600yen. It can also be purchased at confectionary stores such as "Shirakaba Shoten" and "Densho Yubeshi Sawasho". (Information accurate August 2019). 
[Survey] Traveling to Japan
Recommend