Sendai Tanabata Festival: Japan's Best Tanabata Festival for more than 400 years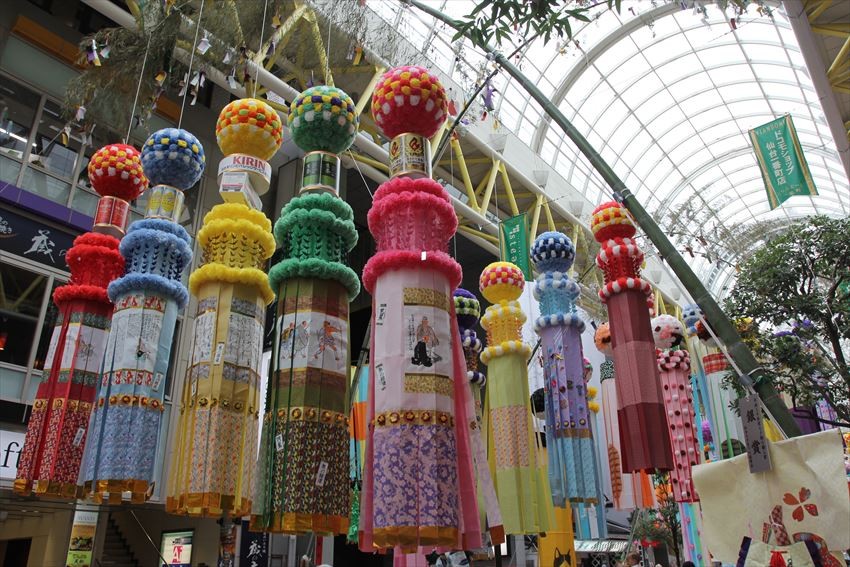 The Sendai Tanabata Festival is one of the three major Tohoku festivals held in Sendai of the Miyagi Prefecture. The festival's over 400-year history and the luxury of Tanabata decorations are considered "the best of Japan." Every year, more than 2 million visitors come from across the nation.
About Sendai Tanabata Festival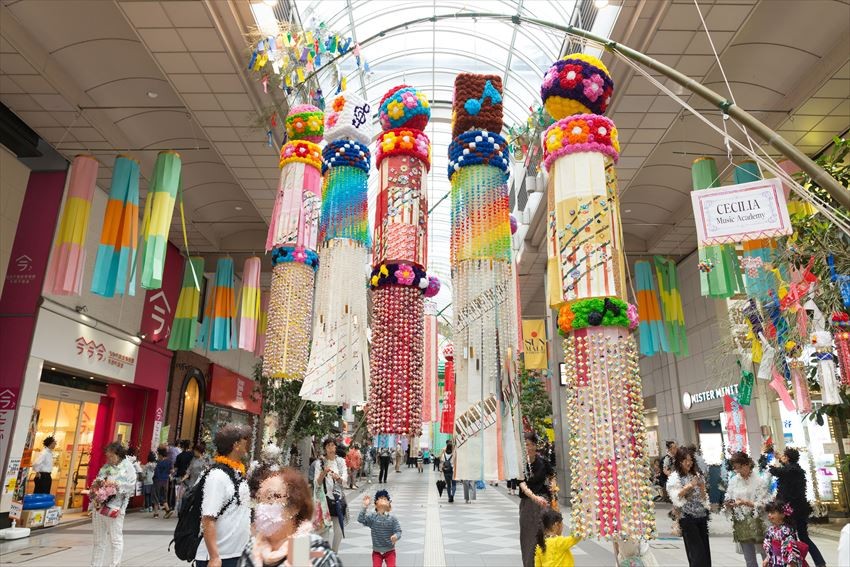 The Sendai Tanabata Festival is a large-scale festival that takes place from 6th to 8th in August every year. The venue on the west side of Sendai Station will be decorated with about 3,000 luxurious Tanabata decorations.You can enjoy Tanabata ornaments at the venue, watch stage activities, experience Tanabata, eat Miyagi's gourmets at food stalls, and enjoy them in varoius ways.
History of Sendai Tanabata Festival
In 1618, the lord of Sendai Domain, "Date Masamune", wrote a song about Tanabata. Knowing that it is then confirmed there has been a Tanabata event since that time. Originally it was an event on July 7 of the old calendar. It began to turn into some colorful decoration from 1927 and a large-scale decoration began to be seen from 1947.
Highlights of Sendai Tanabata Festival
The highlights of Sendai Tanabata Festival are looking at gorgeous Tanabata decorations and illuminations, making mini-Tanabata decorations, enjoying Miyagi's gourmets at food stalls and watching fireworks displays.
Beautiful Tanabata Decorations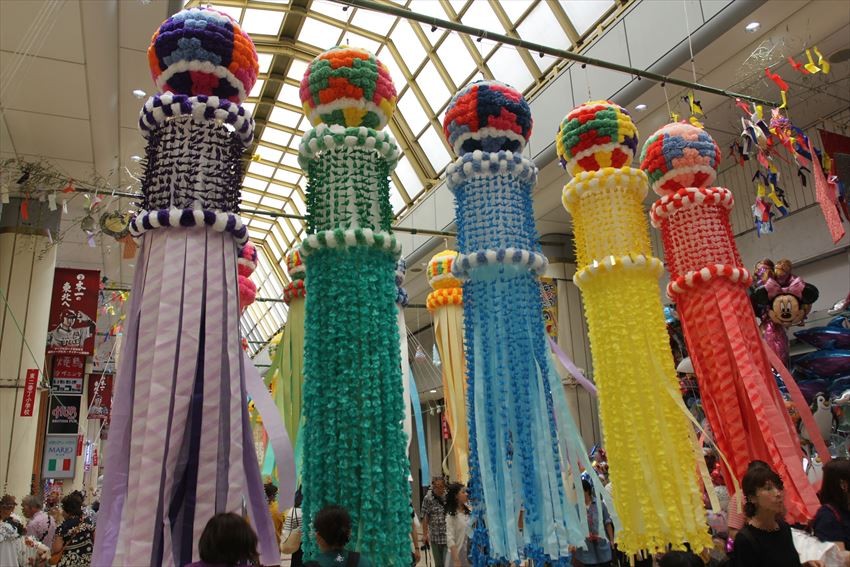 The Tanabata decorations used for Sendai Tanabata Festival are dozens times more than ordinary decorations. It is said that people work on preparation several months before the event. The feature is to decorate with a set of five windsocks made of Chiyogami papers on a bamboo of 10m or more in length. In addition, the 7 types of small accessories called the ''nanatsu-kazari'' are also beautiful.

Illuminations at night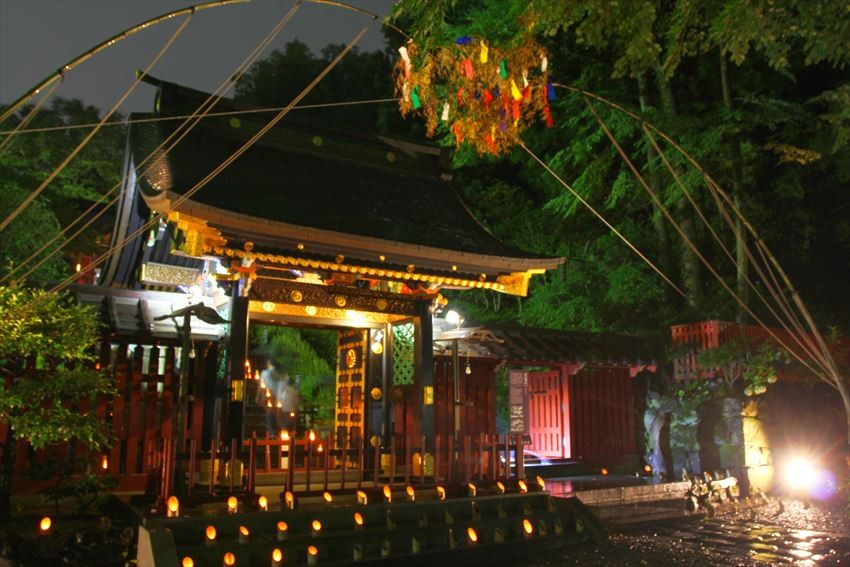 The Sendai Tanabata Festival is also fun at night. For example, at an illumination event held at the temple called "Zuihoden" where "Date Masamune" is enshrined, bamboo lanterns are used to light up the 100 steps of the entrance path and around the sanctuary, creating a fantastic night.

Experiencing Tanabata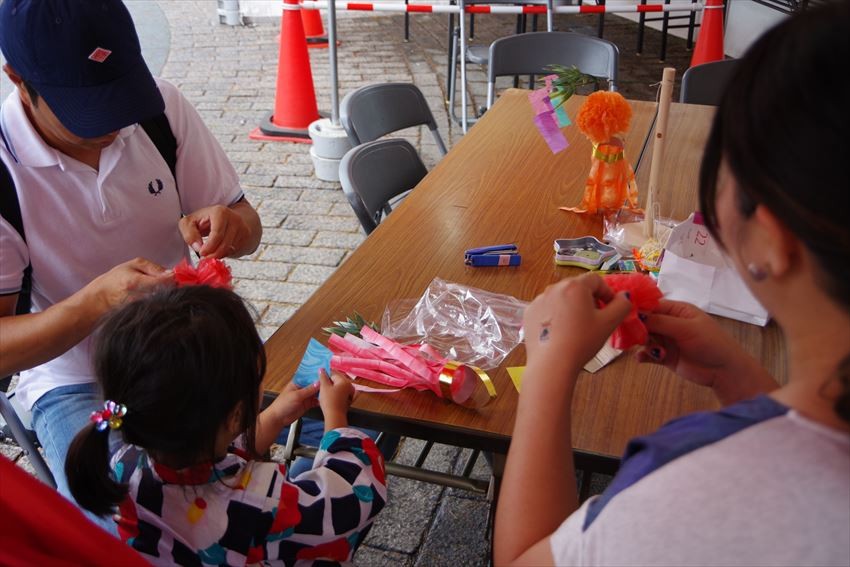 You can also experience Tanabata at the Sendai Tanabata Festival. For example, you can write your wishes on a strip or make some handmade mini Tanabata decorations. If you are interested, please try them. It is a good opportunity to know more about the Japanese Tanabata culture.

Miyagi's gourmets

During the Sendai Tanabata Festival, I would like you to go to the Kotodai Park. Miyagi's gourmet shops are lined up in the "Tanabata Shokudou Area" in the park.

Fireworks display on a day before festival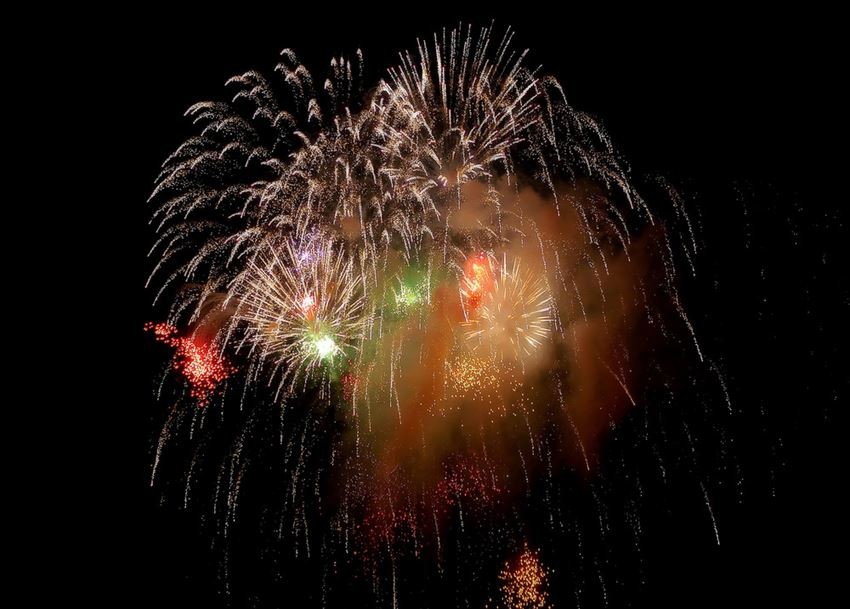 A fireworks display will be held at night on the 5th of August, a day before the Sendai Tanabata Festival. The venue is the area around Sendai Nishi Park. 16,000 fireworks will be launched into the night sky during a 1 hour and 30-minute period.

Access to Sendai Tanabata Festival
The Sendai Tanabata Festival takes place in the area around Sendai Station. Its nearest entrance from the station, "Chuo-dori Tanabata-kazari Mimono Course", is a 2~3-minute walk from the west exit of Sendai Station.

Spot information
Spot name: Sendai Tanabata Festival
Street address: 1-1-1 Chuo, Aoba-ku, Sendai, Miyagi 〒980-8477
Access: 5-minute walk from Sendai Station
[Survey] Traveling to Japan
Recommend