Recommended Hotel in Dazaifu, Japan
Dazaifu city in the midwest of Fukuoka Prefecture. This is where the famous Dazaifu Tenmangu is located.
The Dazaifu Tenmangu Shrine is the main shrine of about 12,000 places nationwide that enshrines Tenjin, and is familiar to the Japanese as a god of learning and exorcism.
Since various festivals and events are held every season, and we want you to feel the atmosphere when you visit.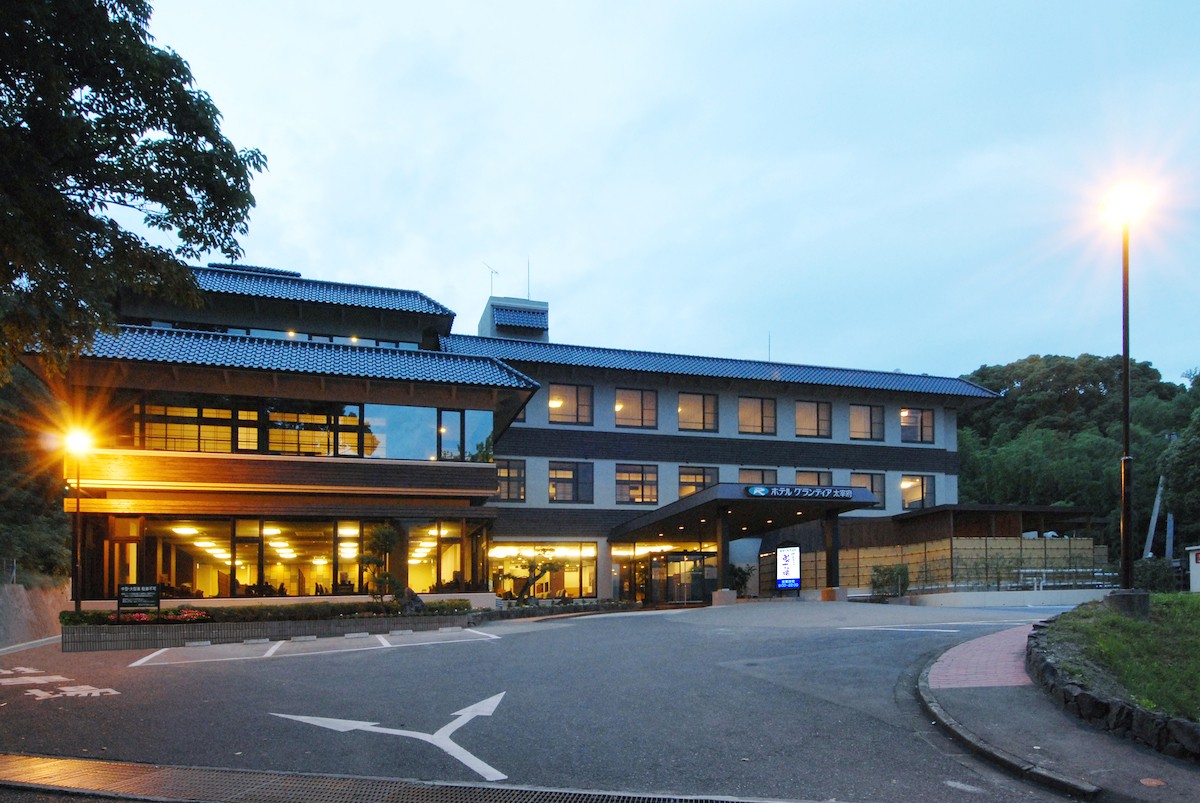 This will be an introduction to the hotel "Route Inn Grantia Dazaifu", which we recommend when going to Dazaifu.
Route Inn Grantia Dazaifu: Dazaifu's Only Natural Hot Spring "Mikasanoyu"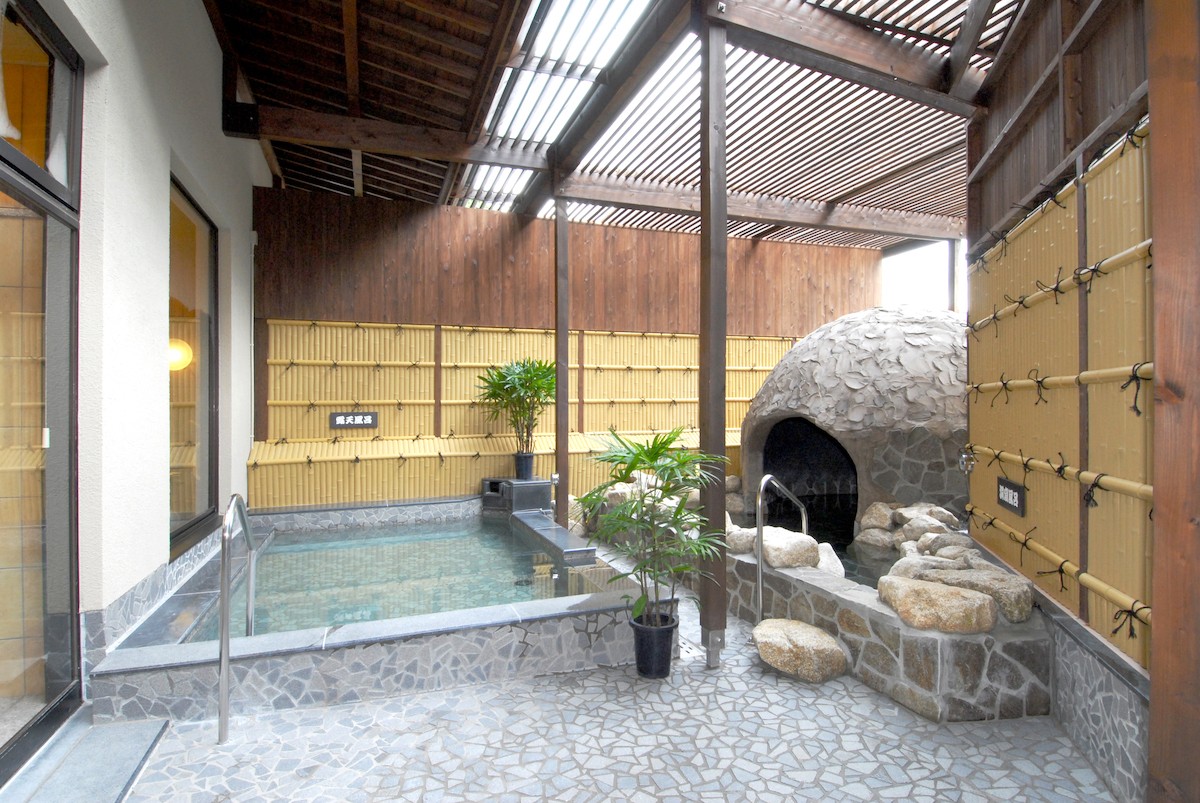 The only natural hot spring in Dazaifu is at Route Inn Grantia Dazaifu.
In addition to a large indoor bath, it also has an open-air bath and sauna. We'd love for you to spend an enjoyable time in the mysterious atmosphere of the recommended "cave bath".
Also, you can enjoy "Neyu" where you can lie down in a shallow tub, a "Iwaburo" made of natural stone, and a bedrock bath.
You can receive a massage in the body care room after getting out of the bath as well.
We would love for you to spend a night in Dazaifu while relaxing in a natural hot spring.
Experience Tatami Mats! Selectable Guest Rooms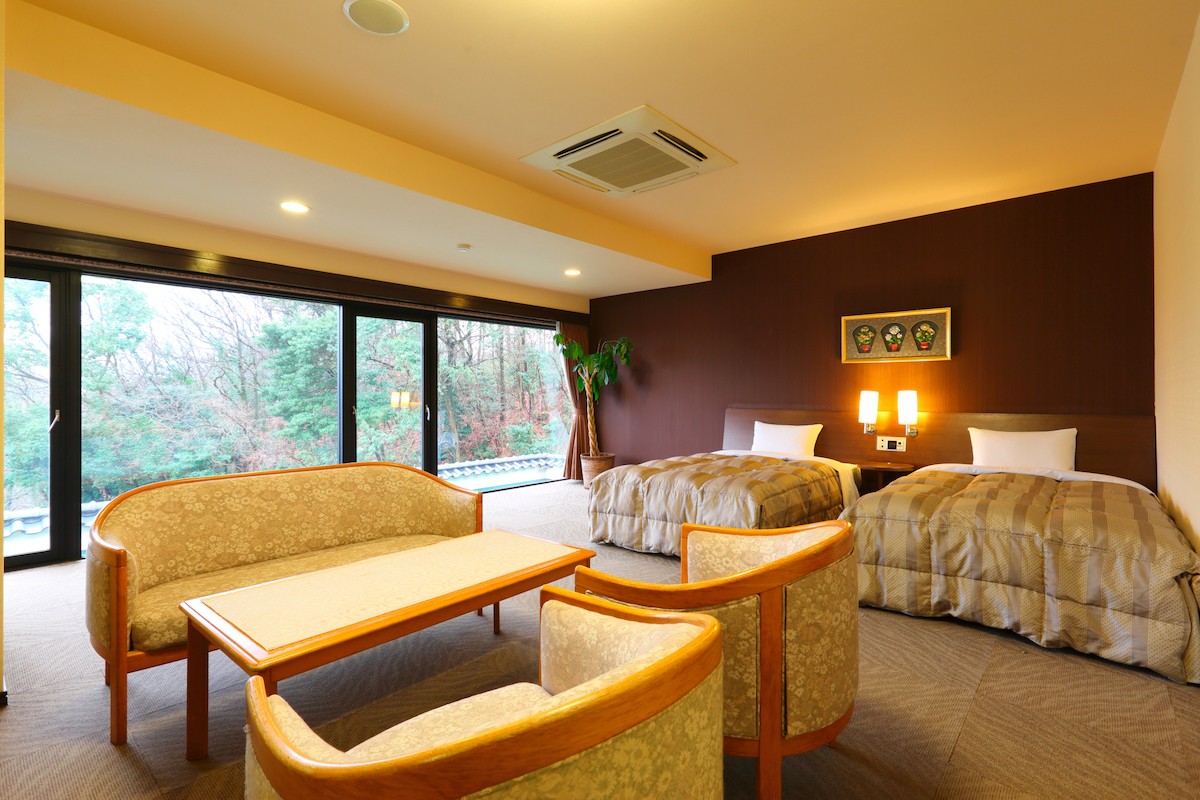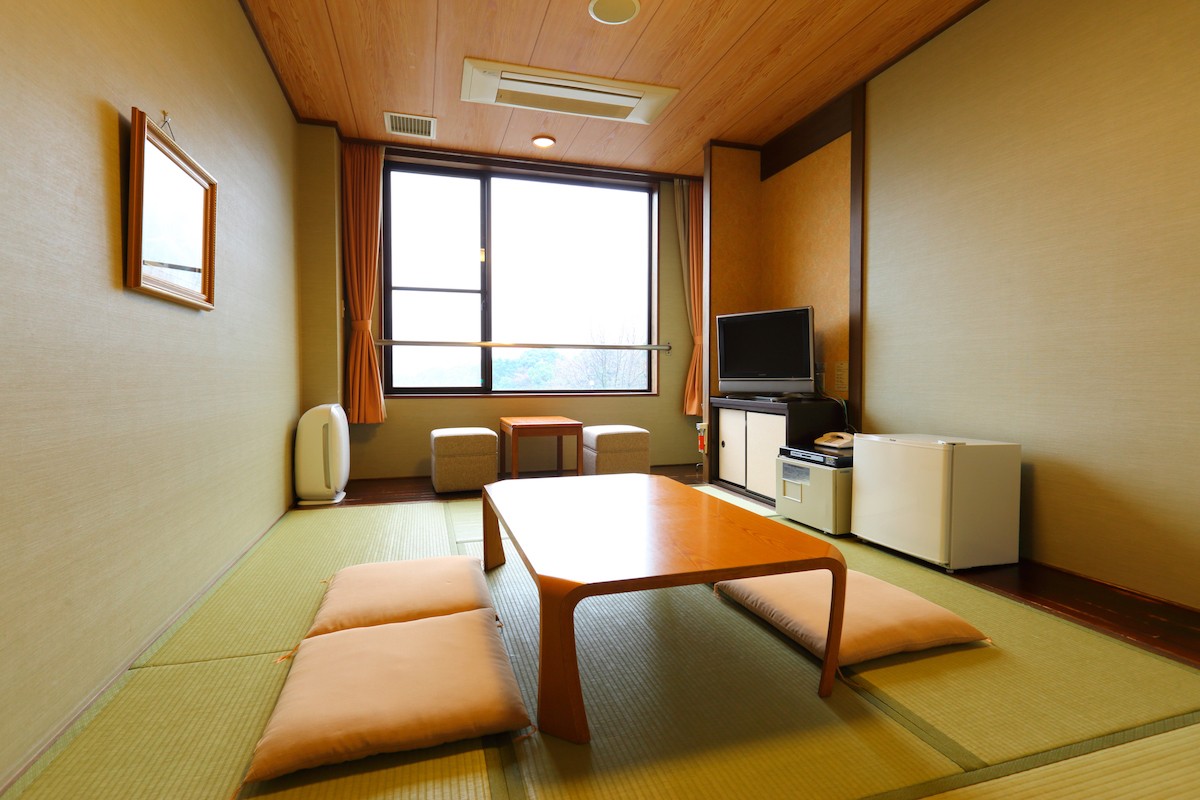 Since you've come all the way to Japan, you probably want to experience a Japanese-style tatami room.
At Route Inn Grantia Dazaifu, in addition to the normal room type, you can also choose a Japanese-style room. You should definitely experience it.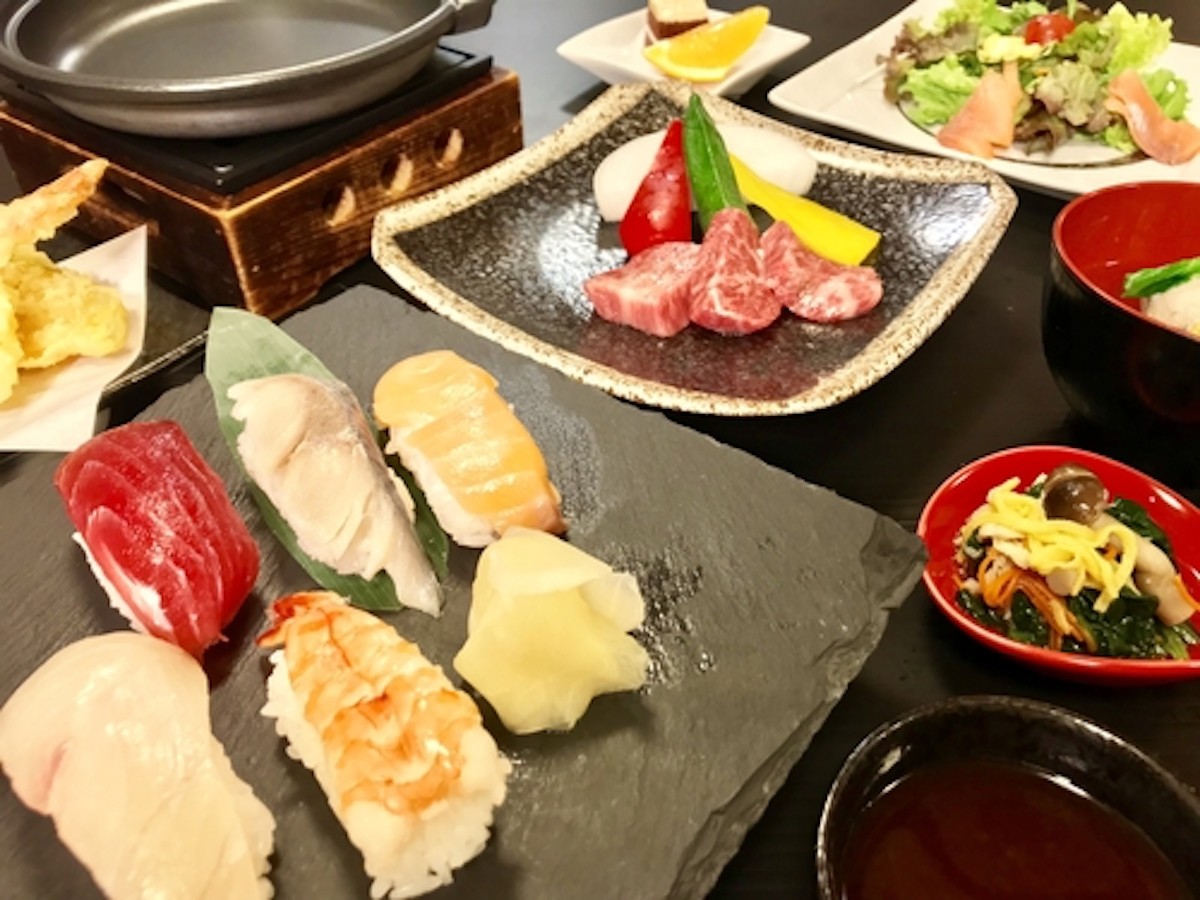 You can eat multi-course meals, sushi, tempura, and sashimi for dinner.

At the hotel restaurant, Wazen Nagomi, you can choose from Japanese representative menus such as sushi, sashimi, and tempura, as well as Fukuoka and Hakata specialties such as Motsunabe.
In addition, as a kaiseki menu, you can eat luxurious course menus such as sukiyaki and wagyu beef steak, so be sure to order to your liking.
Not only Breakfast, but also Lunch
We also recommend breakfast with a wide selection of Japanese, Western and Chinese dishes. We want you to taste a well-balanced luxurious breakfast in a buffet style.
You can also have lunch as well. The check-out time is 10am, so you may want to take a walk around Dazaifu after check-out and enjoy lunch. There are limited menus such as seasonal sukiyaki and beef tongue stew, so why not give them a try?
Spot Information
Spot name: Route Inn Grantia Dazaifu
Street Address: 3-8-1 Renkaya, Dazaifu, Fukuoka
Access: [Nishitetsu Dazaifu Line] Dazaifu Station ... About 15 minutes on foot (with shuttle bus)
Wi-Fi: Available
Language: Not supported
Credit cards: Available
[Survey] Traveling to Japan
Recommend