Specialty Dishes you definitely want to Eat and Restaurants you definitely want to Go To in Dazaifu
If you come to Dazaifu, be sure to stop by a restaurant near the Dazaifu Tenmangu Shrine. You can eat many specialties here. We will introduce Dazaifu's famous gourmets and recommended restaurants at this time.

Umegaemochi
Umegaemochi is a Japanese confectionery made from mochi rice and uruchi rice, and baked with an in the inside. The history of "Umegaemochi" dates back to the 9th century. Based on the story that "Michizane Sugawawa", who was a scholar and politician at the time, came to Dazaifu, a nearby old woman gave him plum branch with mochi, and was named "Umegaemochi". It has been produced in large quantities around Dazaifu because of this, and it is now a specialty that represents Dazaifu.

There are many shops selling "Umegaemochi" along the Tenmangu shrine. In particular, "Kasanoya" and "Chabo Kikuchi" are famous. The price is around 120 yen freshly made. If you buy them as souvenirs, they are sold in boxes starting from 600 yen containing five.
Ichiran Dazaifu Sando Shop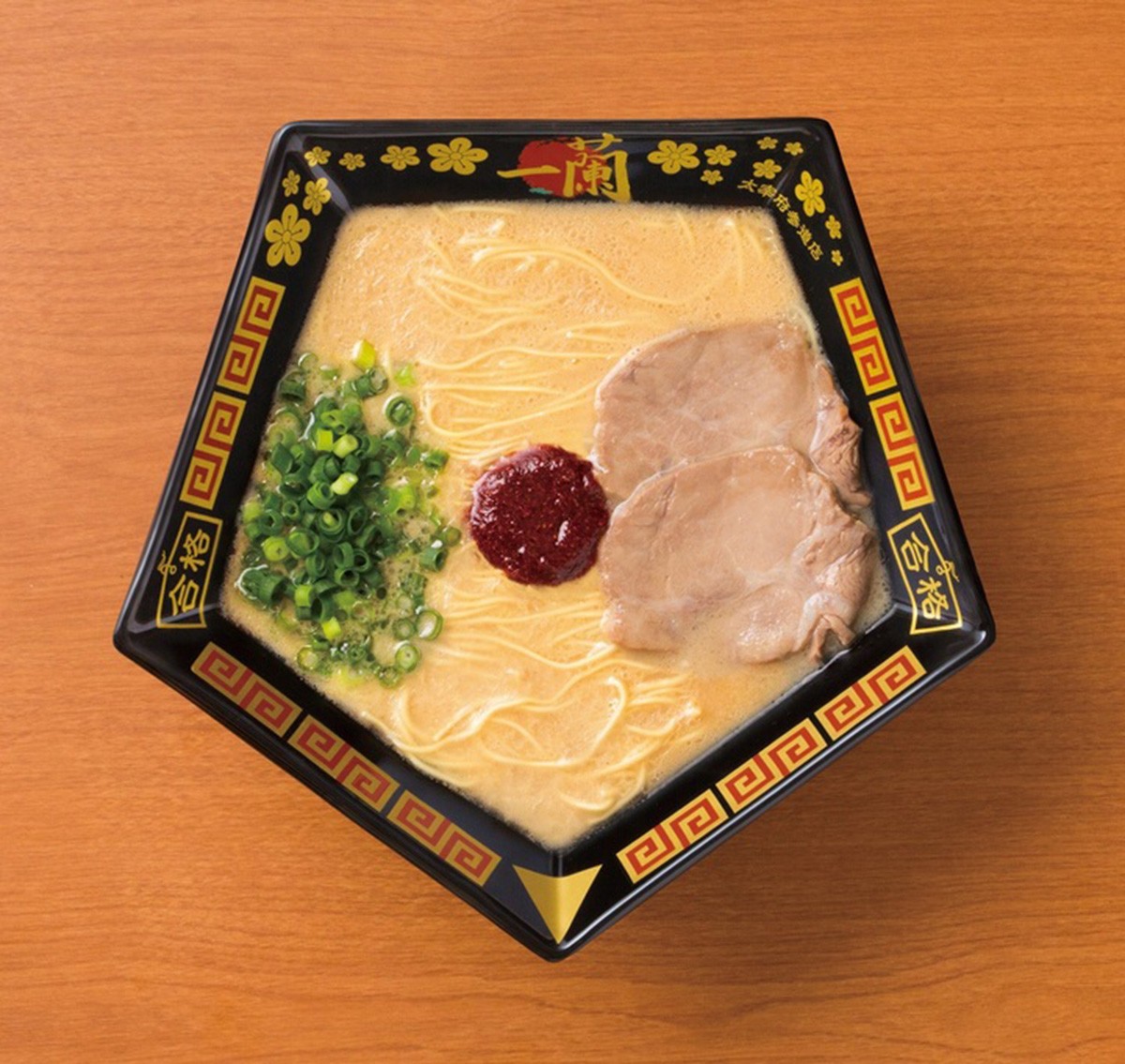 Ichiran is a Tonkotsu ramen specialty store that is popular in Asia. At the "Dazaifu Sando Store", you can enjoy an auspicious ramen called "Gokaku Ramen". "Gokaku ramen" is characterized by a deep flavor that includes a secret sauce made by mixing and aging 30 kinds of ingredients based on chili pepper in natural tonkotsu soup. The noodles use 59mm noodles, indicating Gokaku (passing grade), and it goes outstandingly well with the soup. The price is 890 yen for a single item, and 1,410 yen for a set with refills and boiled eggs.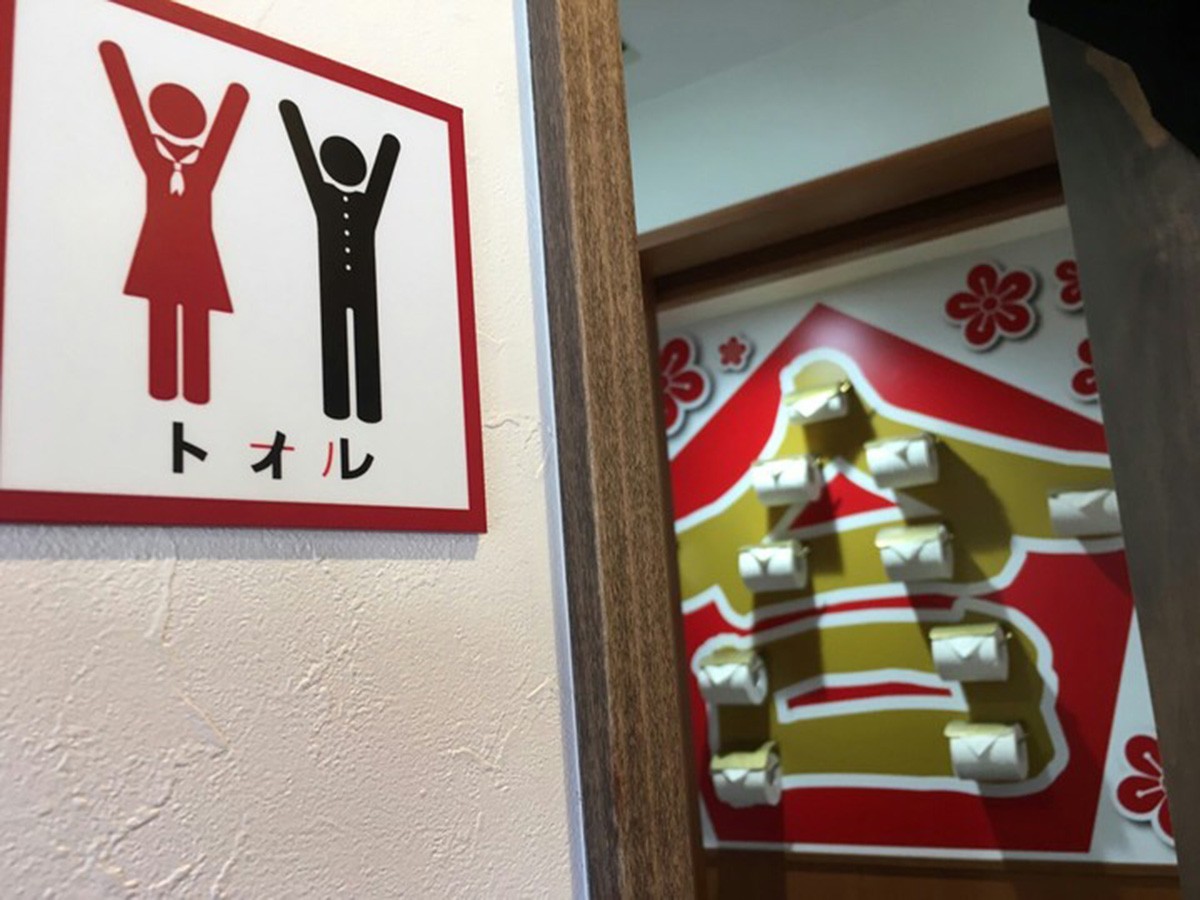 Also, in addition to being in the pentagonal gokaku bowl, the store uses pentagonal gokaku chopsticks, and the toilet is labeled with "Toru" (meaning to pass the exam). There are a number of gimmicks with "Gokaku" in mind.

The reason why gokaku ramen became a specialty is due not only to unique efforts in the store, but also because many test reports have been received from people in Japan and overseas.
What you need to know about Ichiran is the order system. You choose the taste, richness, garlic amount, noodle hardness, etc. on your order form. There are English, Chinese, and Korean forms, so you don't have to worry.
Spot information
Spot name: Ichiran Dazaifu Sando
Street address: 2-6-2 Saifu, Dazaifu City, Fukuoka Prefecture 818-0117
Access: Nishitetsu Dazaifu Station ... 1 minute walk
Wi-Fi: Unavailable
Language: English, Chinese, Korean
Credit cards: No credit cards accepted
Starbucks Coffee Dazaifu Tenmangu Omotesando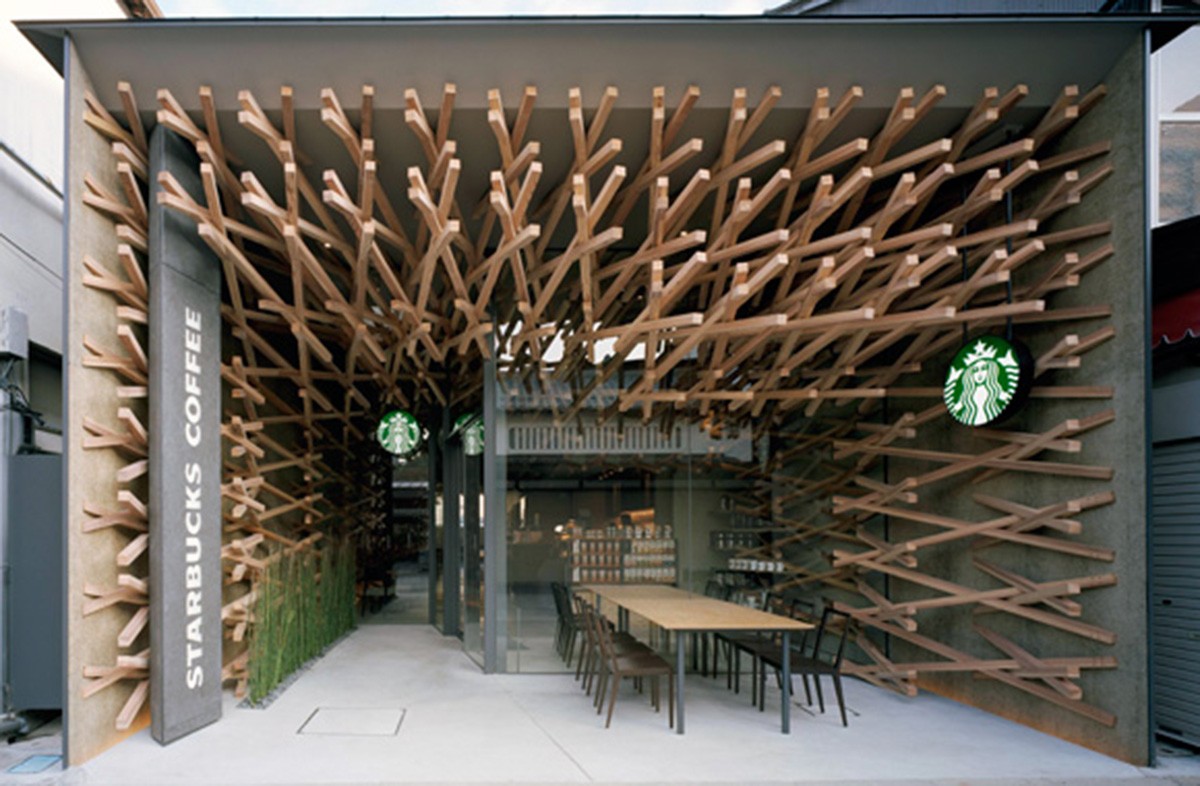 Starbucks Coffee Dazaifu Tenmangu Omotesando Store is characterized by a unique architectural style designed by the prominent architect "Kengo Kuma". Based on the concept of "fusion of tradition and modernity using natural materials", the ceiling and walls of a traditional wooden structure are used from the store entrance to the interior.

Surely you will be fascinated by the artistic appearance and beauty of the space.
Also, in the garden at the back of the store, there is a plum tree, which is a famous symbol of Dazaifu Tenmangu.
The price range of the menu is generally about 300 to 700 yen for drinks and about 200 to 600 yen for foods such as sweets and sandwiches.
Spot information
Spot name: Starbucks Coffee Dazaifu Tenmangu Omotesando
Street address: 3-2-43 Saifu, Dazaifu-shi, Fukuoka 818-0117
Access: Nishitetsu Dazaifu Station ... about 4 minutes on foot
Wi-Fi: Available
Language: English
Credit cards: No credit cards accepted
[Survey] Traveling to Japan
Recommend