5 Must-Try Local Foods at Ishikawa Prefecture Restaurants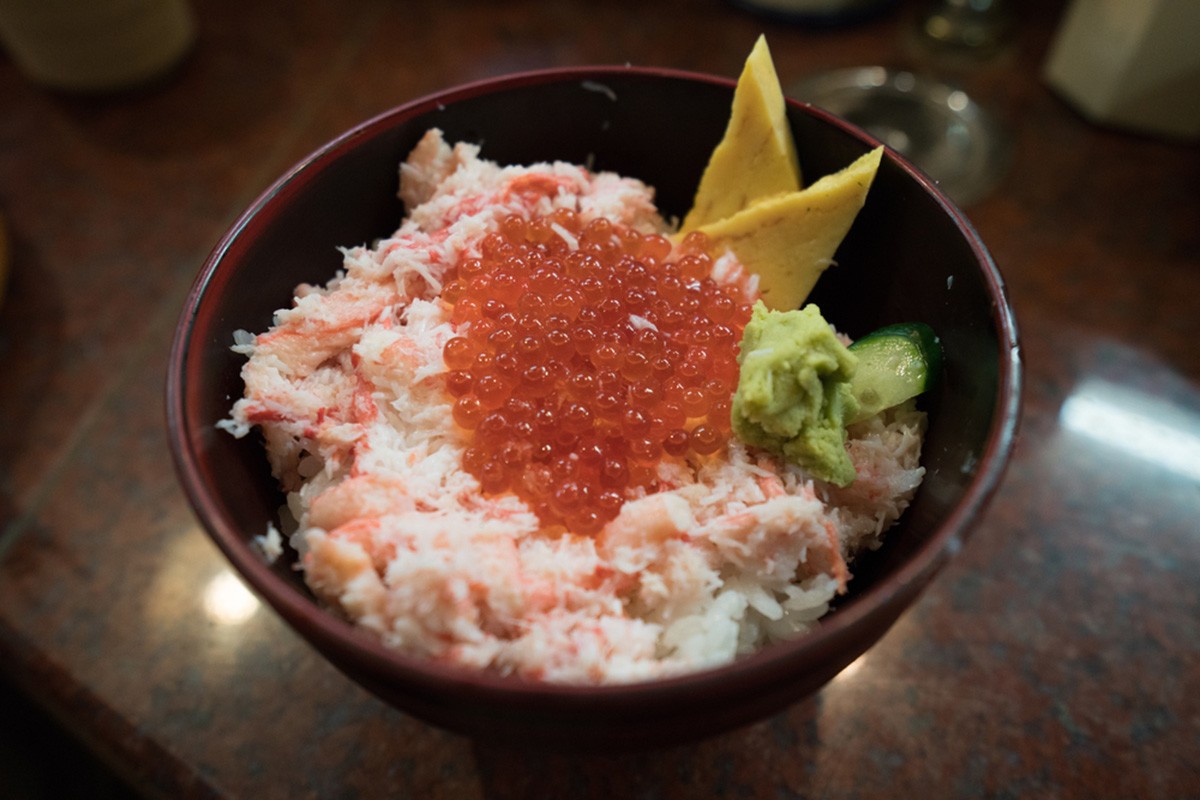 If you're sightseeing in Ishikawa Prefecture, definitely take the time to eat some of the famous local foods at a restaurant between activities. While there are many popular home-style dishes, fruit, and such, the fresh seafood is particularly famous. We will introduce 5 of our favorites things to eat in Ishikawa.

Ishiri Dish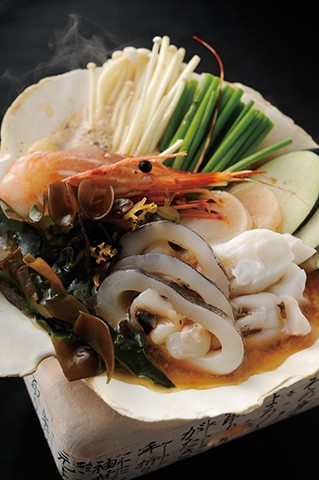 From the Noto Peninsula, Ishiri is a fish-based soy sauce that is made with squid and fish. Unlike ordinary soy sauce, it has a smooth texture. There are a variety of foods that use Ishiri, such as hot pots, ramen, or salad dressings.

If you want to eat something made with Ishiri, going to Noto-machi would be a good idea. We recommend "Asahi" for Ishiri hot pots, and "Shichimi Ramen" for Ishiri ramen.
Crab Dish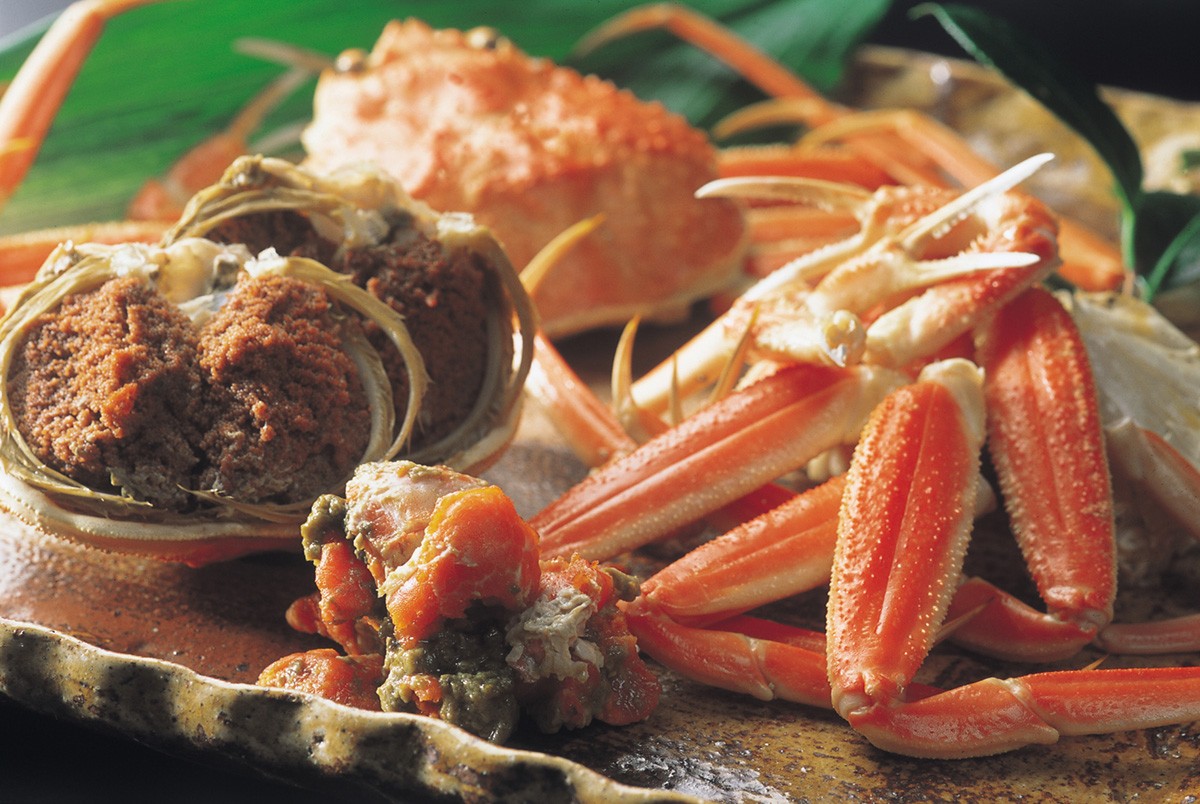 Ishikawa Prefecture's Kanazawa Port and Hashidate Port are some of the leading landing sites for crabs. Ishikawa is famous for its snow crab varieties called the Kano Crab, and the Kobako Crab. Popular snow crab dishes are boiled or grilled crab, and crab sushi, among others. The most common way to eat crab is boiled, but since it's a rare chance to eat fresh, delicious crab, we recommend sushi or a seafood bowl.

If you want to try sushi or a seafood bowl, most of the restaurants are around the Kanazawa area or the Kaga area, where Hashitate Port is located.
It might be a good idea to take the chance to go to Omicho market, where there are a number of restaurants to choose from.
Noto-don (Rice Bowl)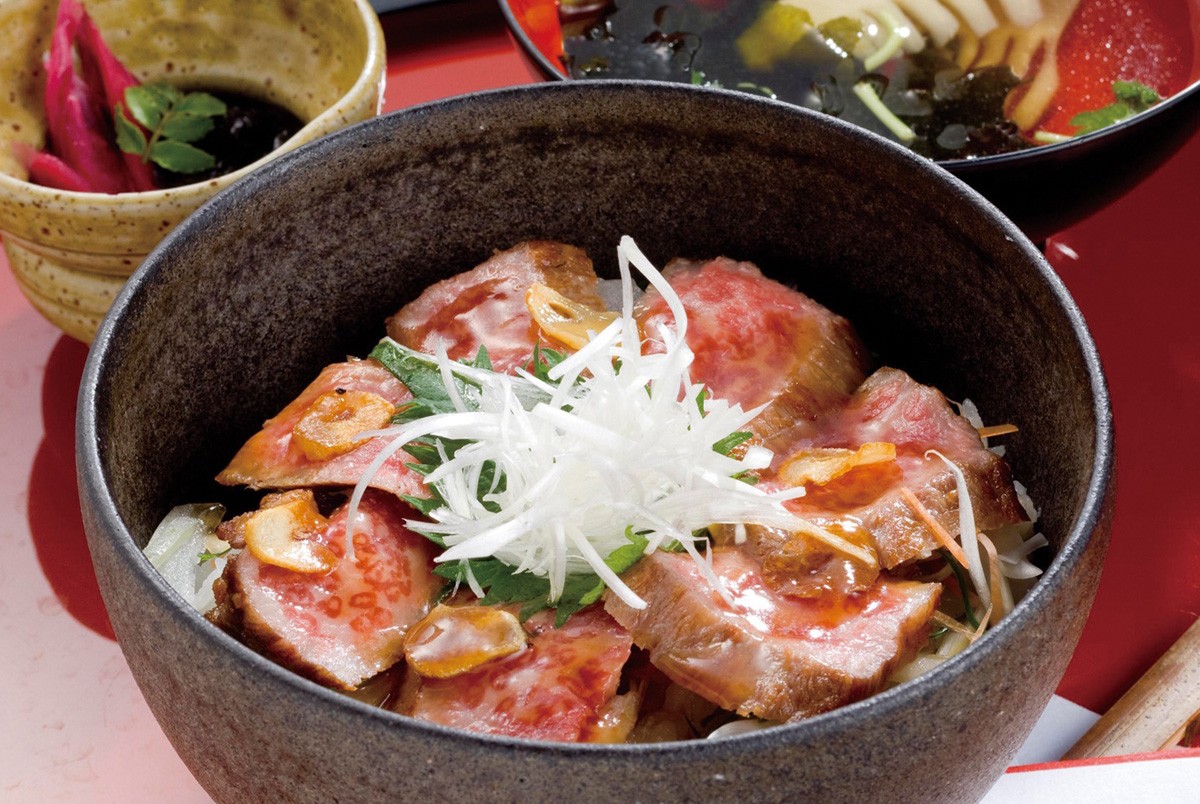 Noto-don is a rice bowl that uses ingredients from the northern part of the Noto Peninsula. The bowl is piled high with local rice, vegetables, fish, and meat. Each restaurant has its own version of the dish, but the "Noto Gyu-don" beef bowl, with Noto beef in it, and the "Noto Kaisen-don" seafood bowl are extremely popular.

If you want to try a Noto-don rice bowl, go to the northern part of the Noto Peninsula. Wajima City and Noto-machi have the most shops. We recommend "Nagomiya Takejiro" for Noto beef bowls, and "Ryoshi no Ten Kodawari" for seafood bowls.
Komatsu Udon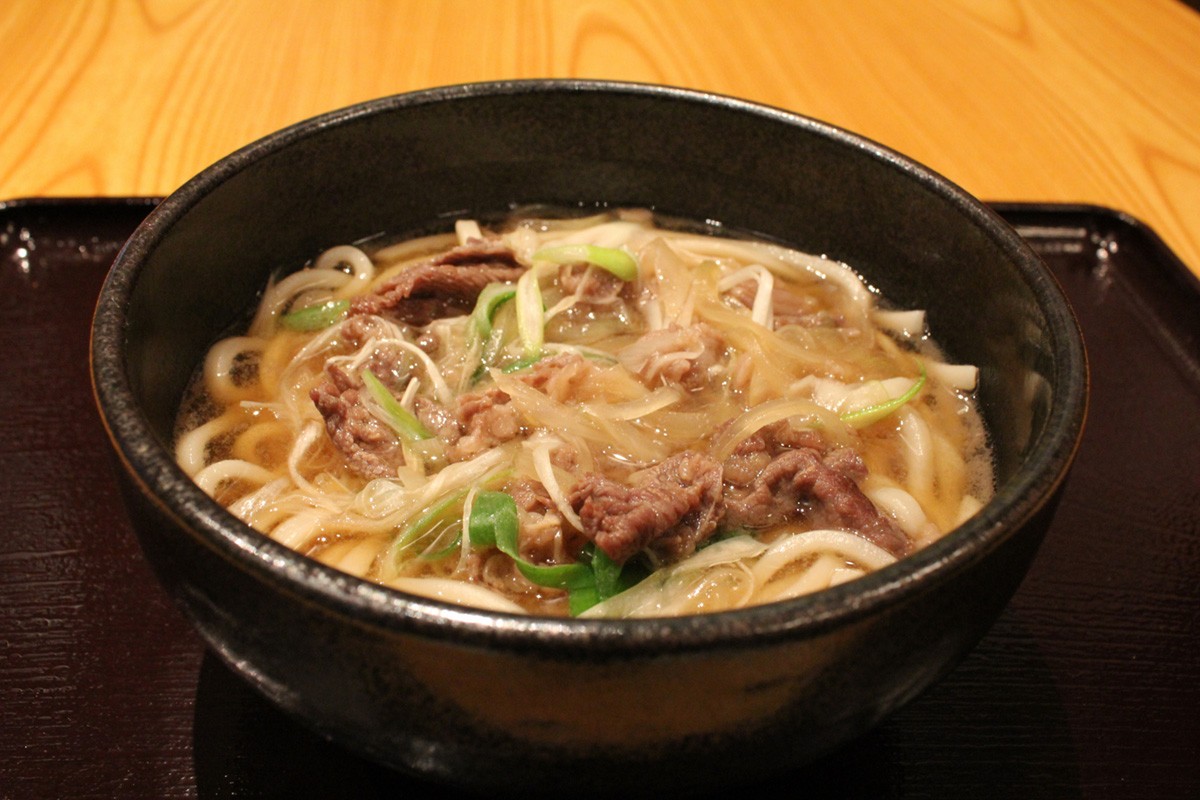 Komatsu Udon is a historical dish that was made popular by an udon shop near Komatsu Station back in 1897, The noodles are known for being on the thin side, with a chewy texture, and their slickness makes them easy to swallow. The soup, made with fish or seaweed, clings to the noodles well, and provides a simple, light flavor.

Komatsu Udon is available in a lot of restaurants in Komatsu City, but "Nakasa Nakaten" in Komatsu airport, or the original producer of the udon, "Kadocho", are very famous.
Ruby Roman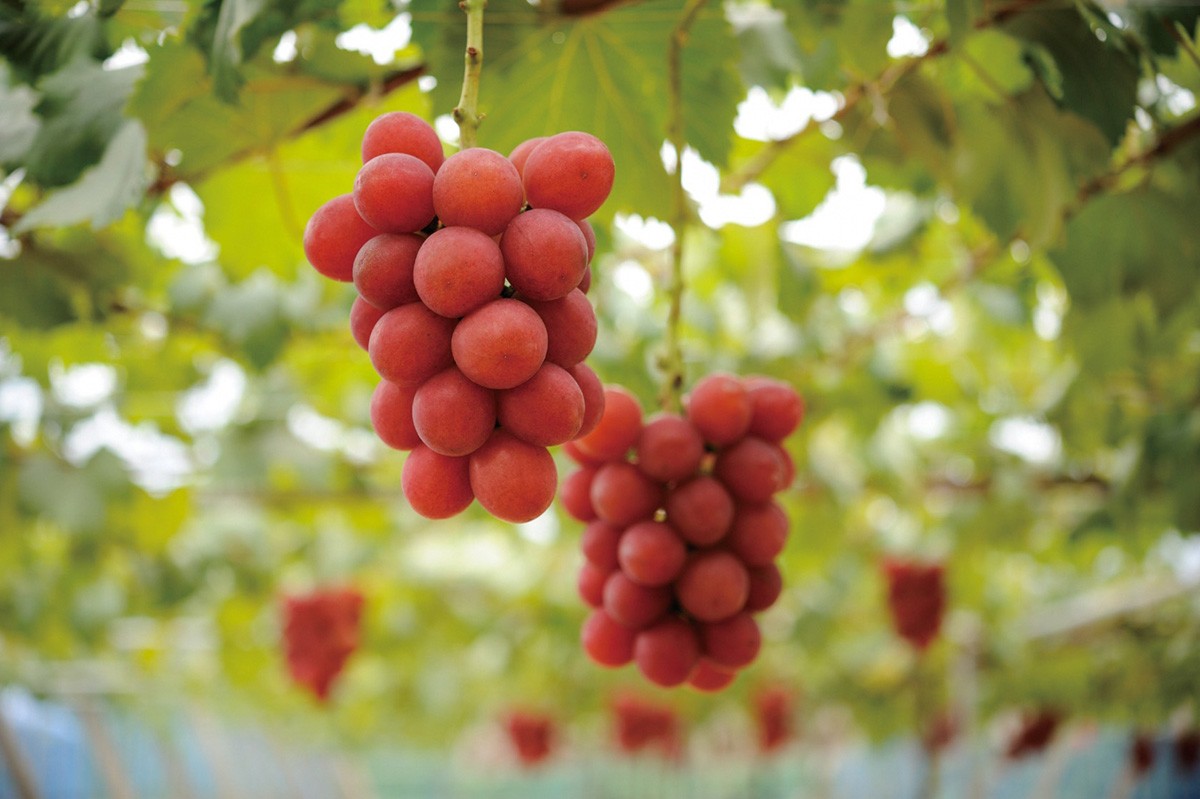 Ruby Roman is a grape produced in the area of highest altitude in Ishikawa Prefecture. It is sweet grape, with little sourness. Because Ruby Roman grapes are a fruit, you can eat them as-is, but we recommend trying a parfait made with them.

We recommend a greengrocer like "Sakai Fruits" or "Fruits Hirano-ya", where you can eat the grapes as-is. For a Ruby Roman parfait, we think you should try the "Italian Cafe Budou no Ki" main shop or affiliated shops.
[Survey] Traveling to Japan
Recommend