5 Best Kanazawa Souvenirs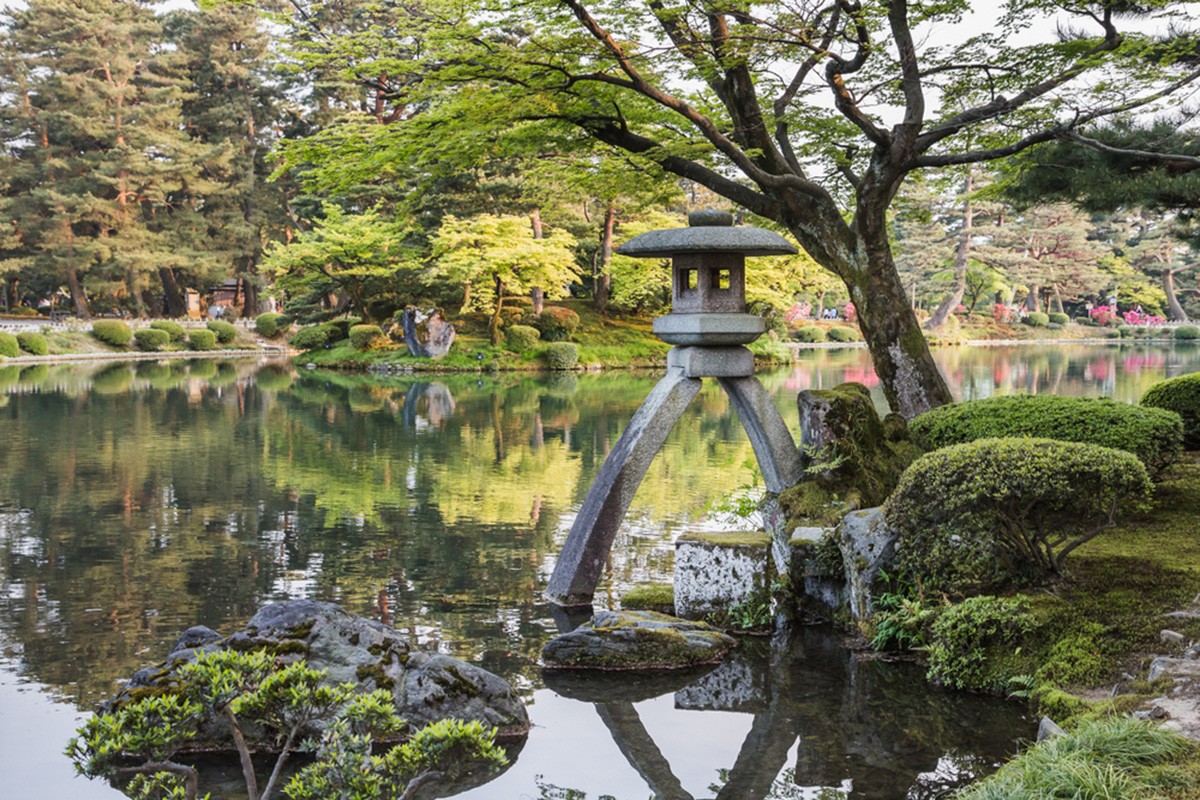 Don't forget to pick up some souvenirs if you visit Kanazawa. In Kanazawa, which historically was the castle town for Kanazawa Castle, there are many traditional souvenirs such as Japanese sweets and traditional crafts. We will introduce 5 of our favorite souvenirs here.

Rakugan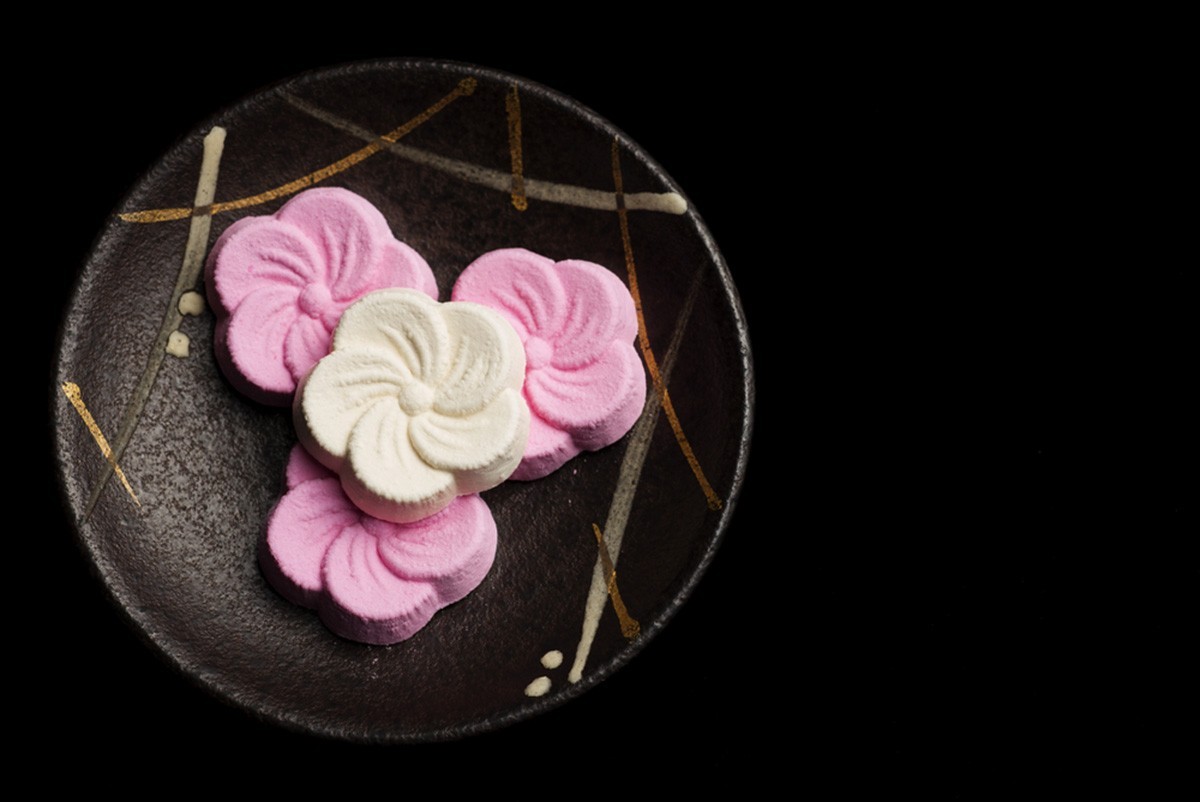 Rakugan are a dry Japanese sweet that has been made in Kanazawa for a very long time. Sugar or sweet starch syrup is added to a flour made from rice and other grains; the mixture is then pressed into a mold to shape, and dried. The sweet flavor is simple and elegant, and the rakugan melts in your mouth. Colorful and available in various shapes, such as flowers or circles, they are also a visual treat.
Although you can get rakugan at many Japanese confectionary stores, the most famous place is the 160-year-old confectioner "Moroeya".
Kintsuba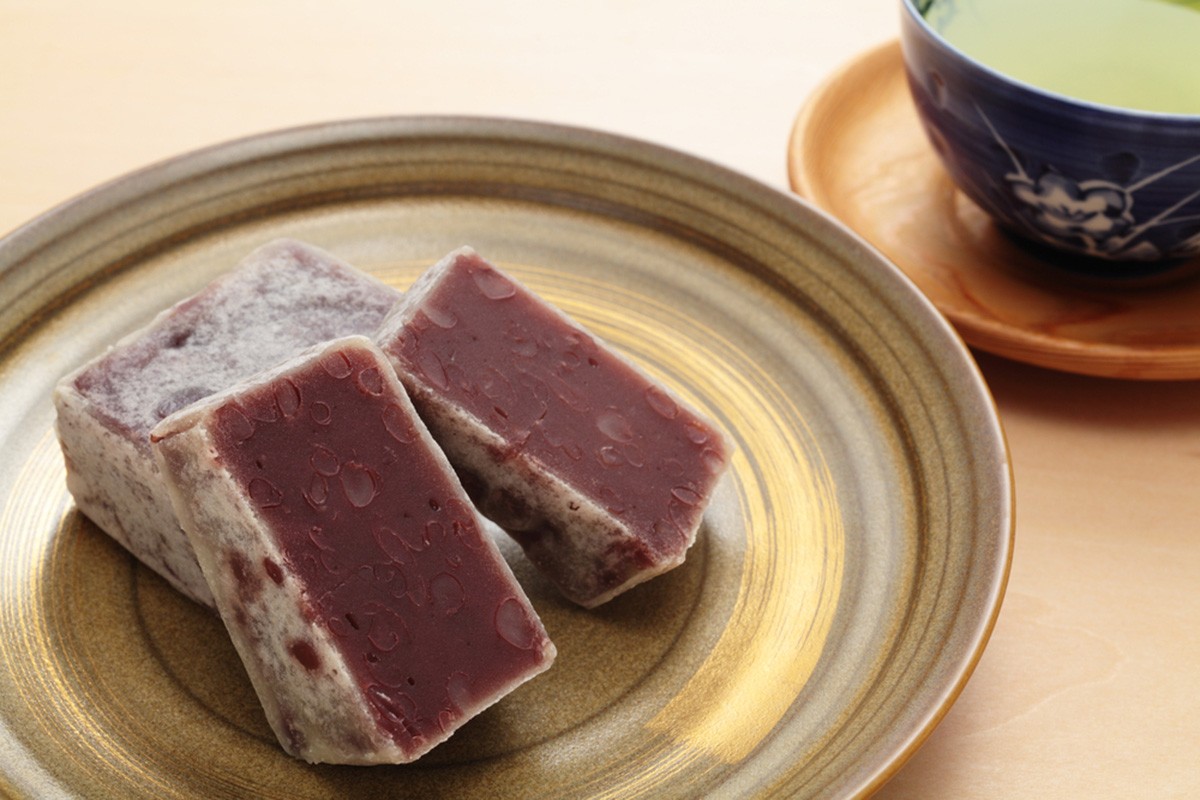 Kintsuba is a staple of Kanazawa souvenirs. Red bean paste that has been solidified with agar is covered in a water and flour mixture, then grilled. The thin coating gives off a faint smoky scent, and the tightly packed red bean paste a gentle sweetness, with just the right touch of salt to bring out the flavors, making the confection elegantly sweet. They also have various varieties, such as kintsuba that has Noto chestnuts that are locally produced in Ishikawa Prefecture.

There are any Japanese sweets stores that sell kintsuba, but "Nakataya" is the most famous.
Kami Fusen
Kami fusen are cute, round, pastel colored Japanese sweets. The outer layer is made from rice flour, and most often colored pink or green, and inside it contains small cubes of agar jelly. The pastel colored jellies are , for example, pink for grape flavor, white for white wine, and yellow for lemon, so there are a variety of flavor options, and the crunchy texture is characteristic of this confection.

The long-standing Japanese confectioner, "Takagiya" makes and sells kami fusen.
Gold Leafed Crafts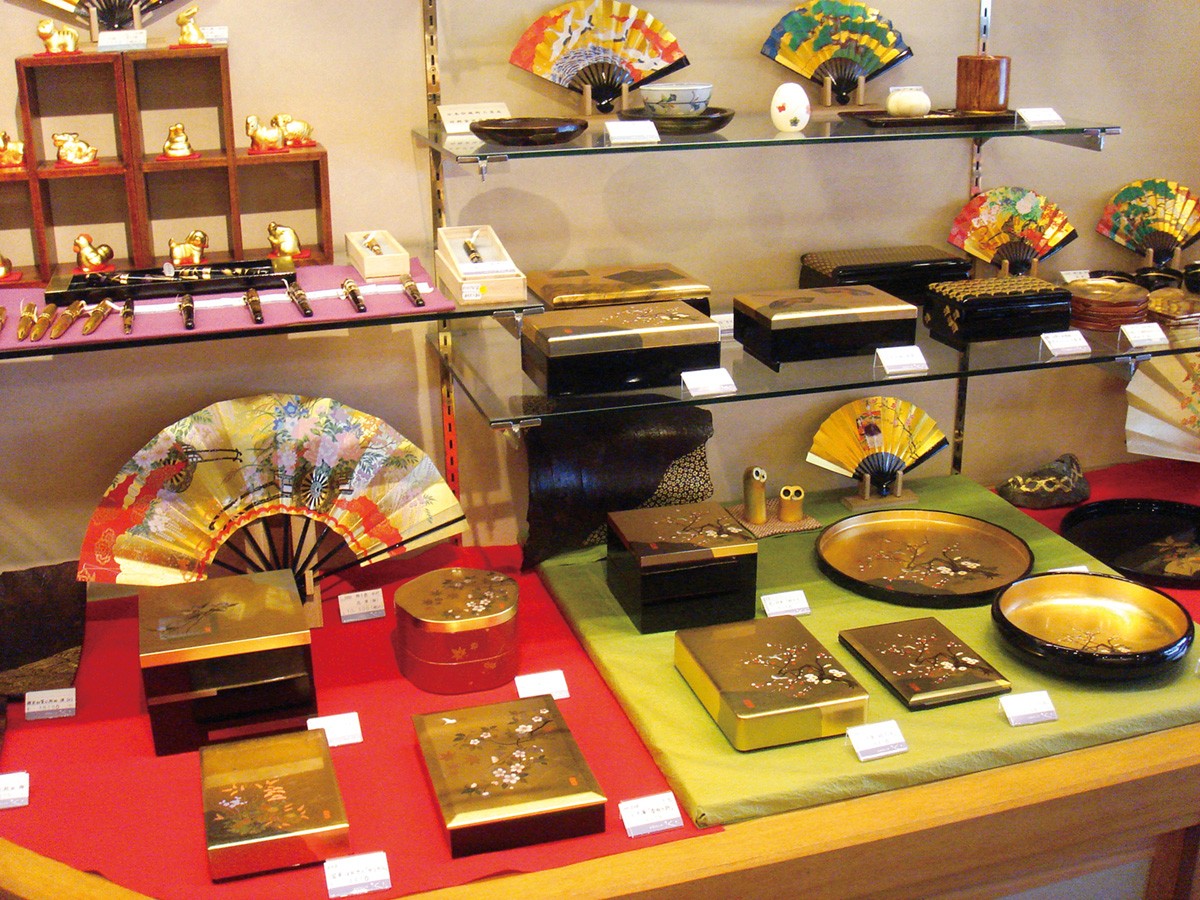 Gold leafing is one of the traditional crafts of Japan. Gold leaf production has flourished in Kanazawa from long ago, and nowadays, 99% of the nation's gold leaf comes from there. Therefore, sundries and sweets that use gold leaf are plentiful. Top popular things include small boxes that are not just beautiful but also useful. On the gentle gold background, traditional Japanese motifs like cherry blossoms and cranes are painted, and we highly recommend looking at them!

If you are planning to get some gold leafed items, it would be good to visit shops such as "Hakuichi" or "Sakuda". At these shops, you can not only buy gold leafed items, but also experience trying to apply gold leaf to something, yourself!
Mizuhiki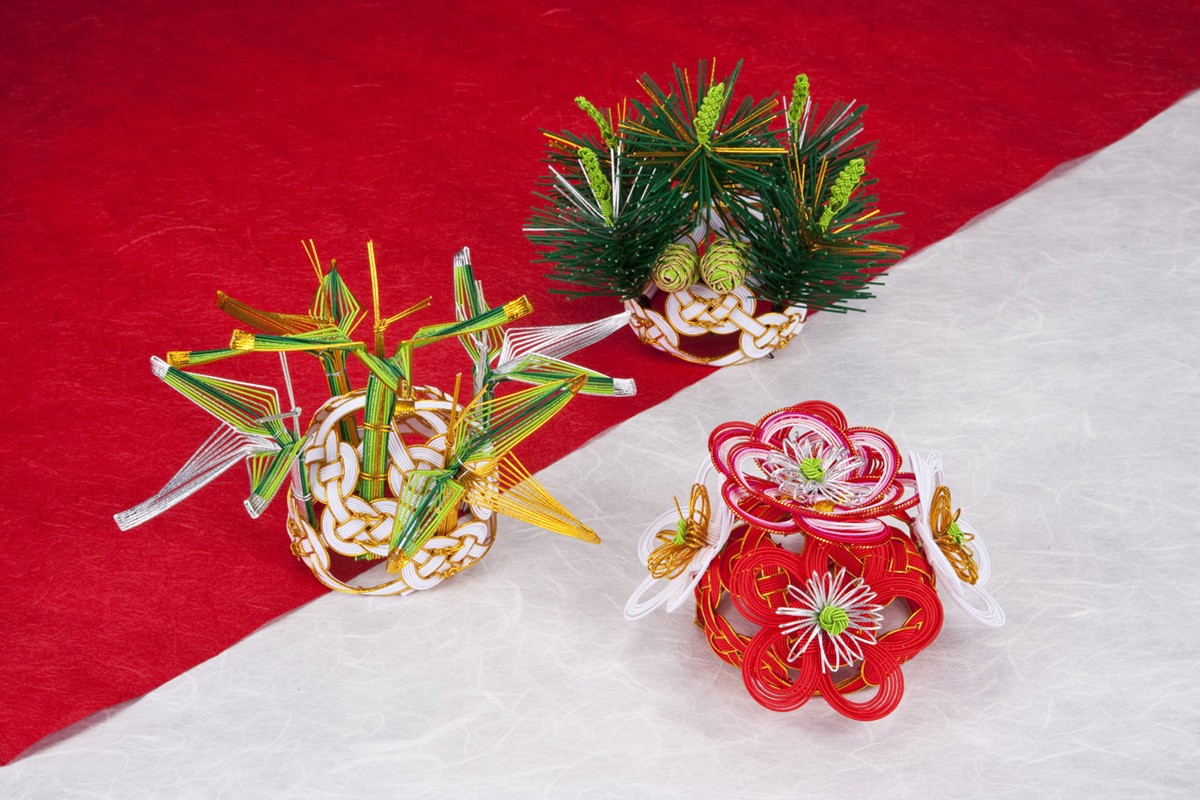 Mizuhiki has been designated a rare traditional craft for the city of Kanazawa. Mizuhiki are decorative cords that are attached to gifts given for special occasions. Nowadays, they are often used for hair decoration, accessories, and for interior decoration items, so there's a wide variety of items produced. Bright colors, like red, white, or yellow, are woven and twisted into intricate shapes like flowers, showing off the craftsman's technique and skill.

If you would like to get some mizuhiki items, we recommend trying a specialist workshop and store like  "Chitose Mizuhiki" or "Tsuda Mizuhiki Orikata". The workshop is connected to the store, so you can see the items being made.
Places to Buy Souvenirs in Kanazawa
Other than the shops we mentioned above, there are many other places to get popular souvenirs in Kanazawa City. In particular, we suggest the department stores like the Meitetsu M'za shopping mall in JR Kanazawa Station, and the Ishikawa Local Products Center. There are various kinds of shops in each of these shopping centers, so you can get all of your shopping done in one place. Please check them out!

[Survey] Traveling to Japan
Recommend