The 5 Great Items You Want To Eat At a Yoshino Japanese Restaurant & Confectionery Shop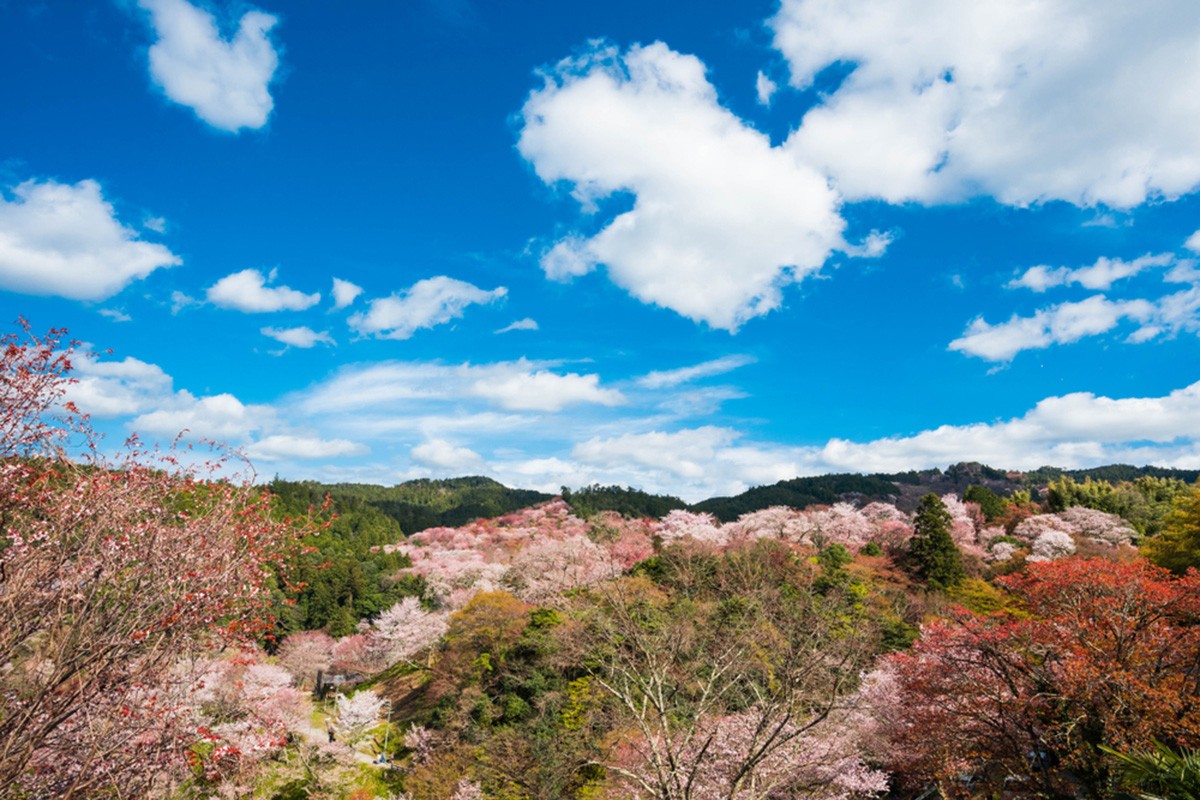 Yoshino is a town in Nara Prefecture, and has many Japanese restaurants and confectionery shops where you can eat Yoshino specialties. Here are some of the specialties and food spots that are recommended in particular.

Kakinoha Sushi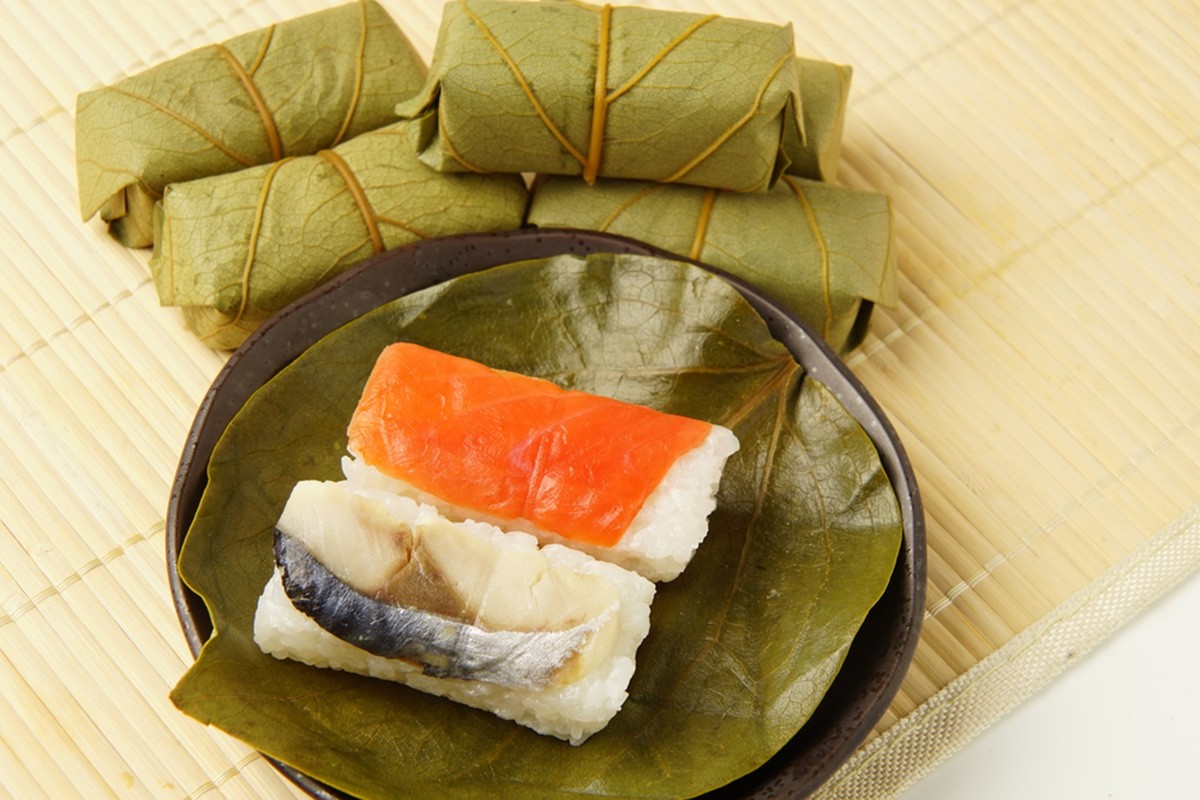 "Kakinoha Sushi (柿の葉寿司)" is a representative local dish of Yoshino. It is a sushi where the vinegared salted mackerel is put on vinegared rice and wrapped in persimmon leaves (Kakinoha). It is then put in a box with a weight put on, the air is then taken out and put out for a night. It has a deep taste, with an exquisite balance of the rich aroma of persimmon leaves, the mild taste of mackerel, and the slightly sour vinegared rice.
There are many well-established stores, such as "Yakko (やっこ)", established over 100 years ago, and "Daiyo (醍予)", established over 50 years ago, offering "Kakinoha Sushi".
Kuzu Udon
"Kuzu Udon (葛うどん)" is made with Yoshino specialty Kuzu powder added to udon. It is very easy to eat with its smooth texture. There are various ways to eat it, but it is standard to eat it as warm udon such as "Tempura udon" and "Kamo (duck) udon".

There aren't many shops that offer Kuzu udon, but you can eat it at Japanese restaurants such as "Shizukatei (静亭)" and "Nishizawaya (西澤屋)".
Kusa Mochi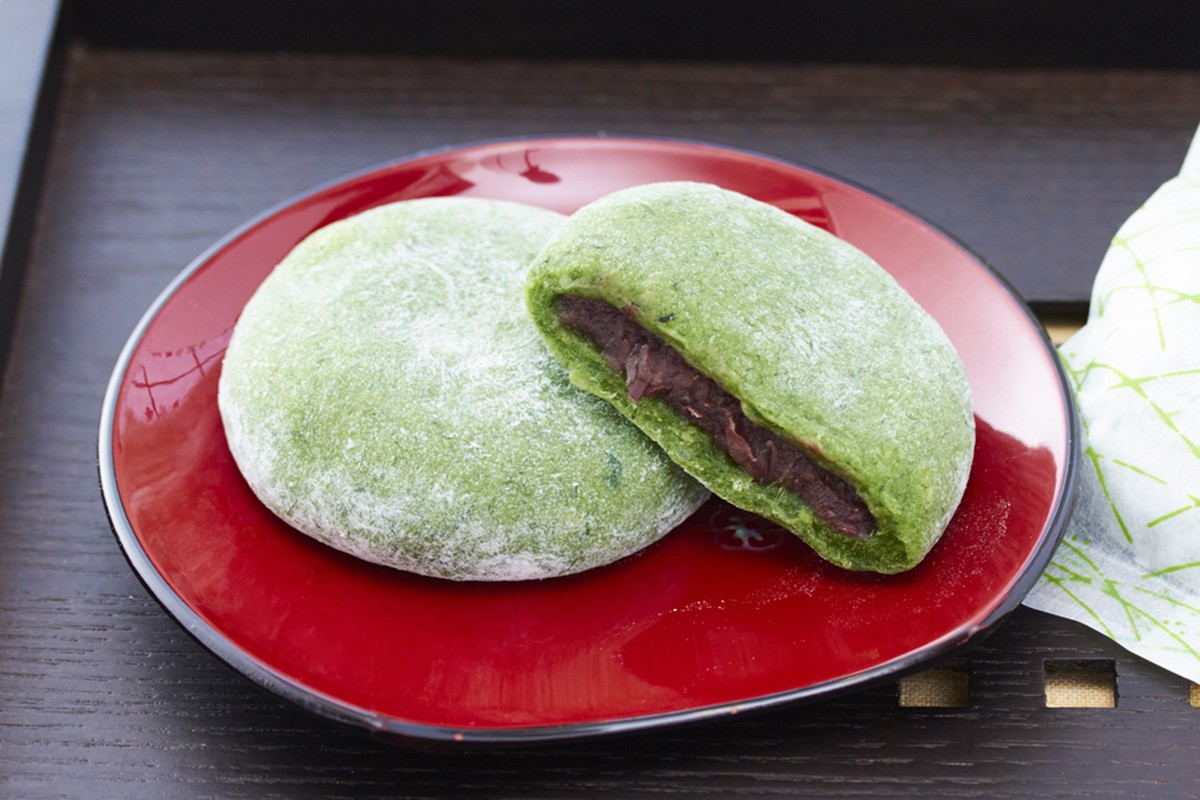 "Kusa Mochi (草餅)" is a Japanese confectionery made by kneading "Yomogi (Japanese mugwort)", and has a bright and deep green color. When you bite into it, the refreshing smell of Japanese mugwort spreads out in your mouth, and there is a good balance between the slight bitterness that Japanese mugwort has and the sweetness of azuki bean (red bean) paste that is wrapped inside.

The famous pastry shop "Manshodo (萬松堂)" is famous for "Kusa Mochi", but at restaurants such as "Hanamitei (花見亭)", there is Japanese confectionery that uses "Yomogi" other than Kusa Mochi such as baked Kusa Mochi "Kobashi Yakimochi", and "Sanshoku Dango", which comes in pink, white, or green, made from Sakura and Yomogi
Sakura Yokan
"Sakura Yokan (桜羊羹)" is a Japanese sweet being Yoshino-like, a place famous for its cherry blossoms. It has two or three layers and has a beautiful look to it as well. Although the way it is made differs depending on the store, usually, the lower layer is a yokan of azuki bean (rea pean) paste, and the upper layer is a sakura-flavored agar with salted sakura. When it comes to the taste, it has a slight sakura scent and is slightly salty while not being too sweet.

Japanese confectionery shops such as "Funagataya (舟形家)" and "Kondo Shoten (近藤商店)" are famous shops selling "Sakura Yokan". In addition, you can eat Sakura Yokan at the restaurant "Hanamitei (花見亭)".
Kuzu sweets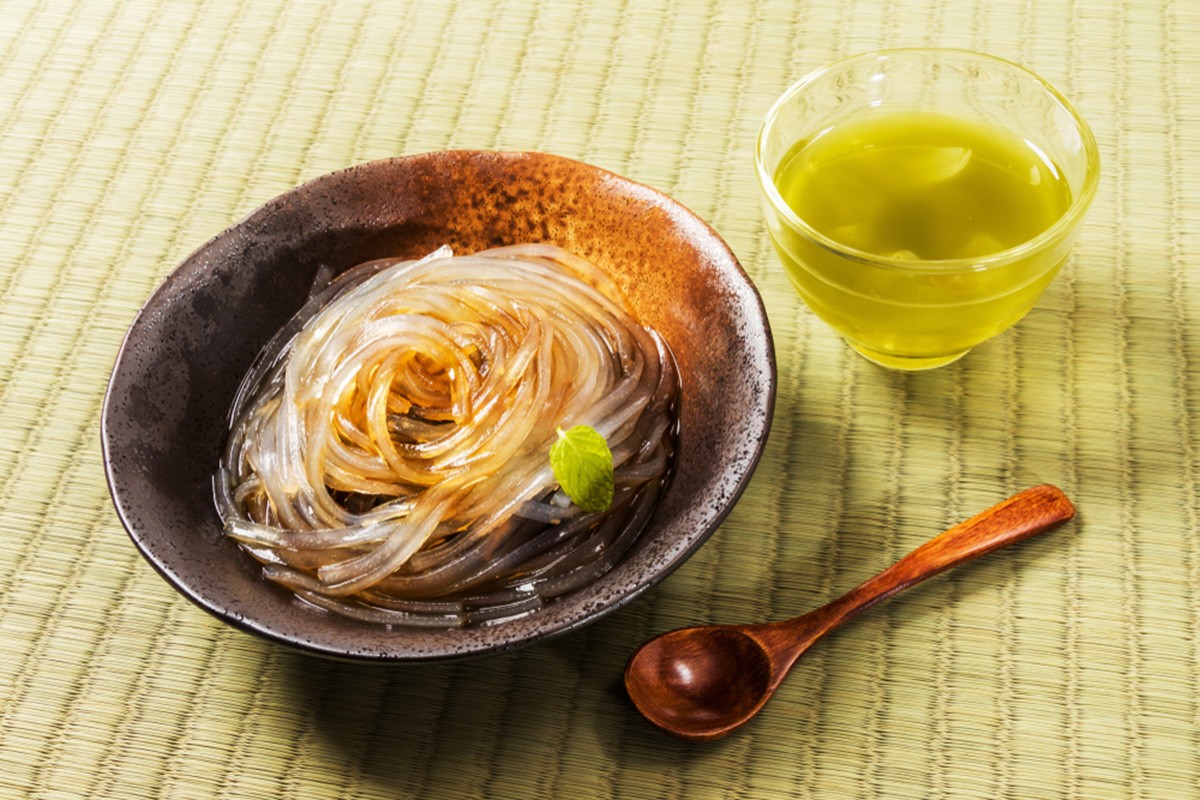 "Kuzu (葛) sweets" is a sweet using Yoshino's specialty Kuzu flour. It is famous for its simplicity of being made of only water and Kuzu flour, and it is semi-transparent with a cool feeling, and has a rubbery texture. There are various ways of eating, including "Kuzumochi" where it is made to be bite-sized, and "Kuzukiri" where it is cut into thin noodles and soaked in brown sugar syrup.
There are many Japanese shops and Japanese-style confectionery shops where you can eat Kuzu sweets, among which "Nakaishunpudo (中井春風堂)" and "Hokonan (芳魂庵)" are famous.
[Survey] Traveling to Japan
Recommend