Nara, Ancient City of Japan with a History of over 1,300 Years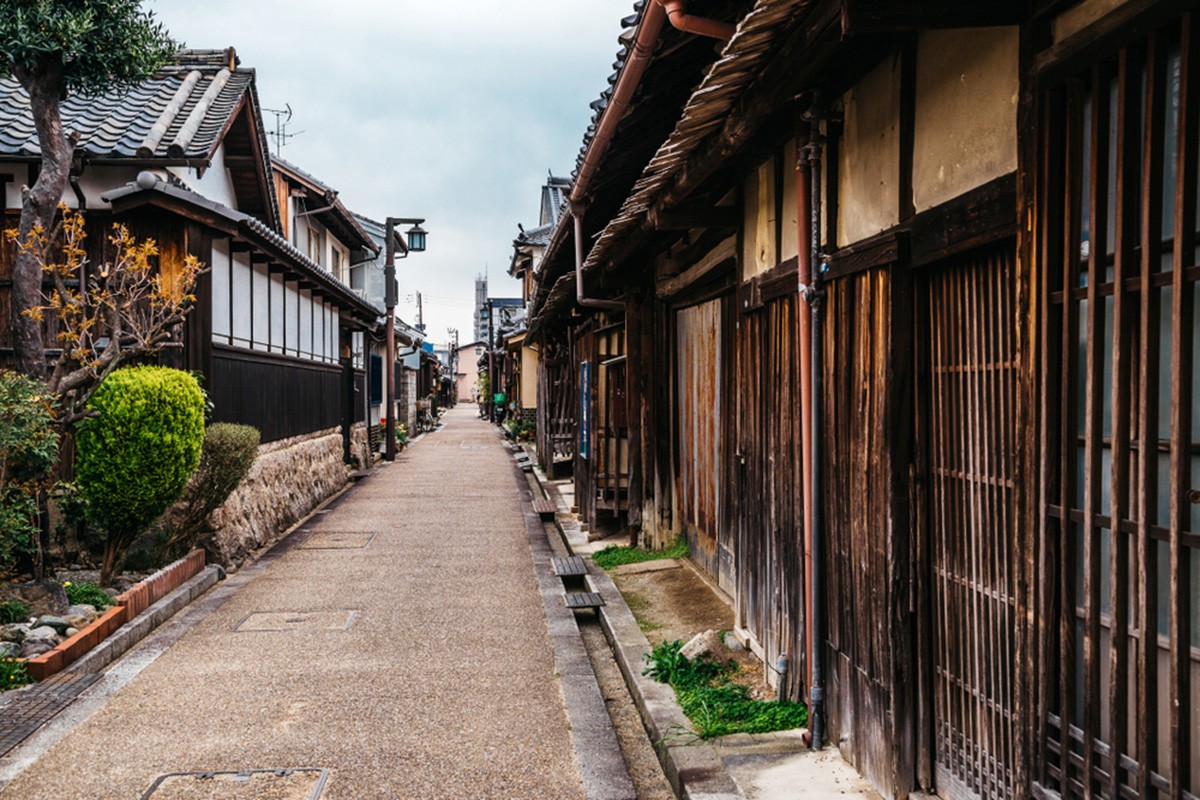 Nara is an area that was the capital of Japan over 1,300 years ago. The area is rich in historical and scenic spots, and among them is the representative tourist attraction "Nara Park". Besides being able to interact with wild deer, it is also famous for being able to see the world heritage site "Horyuji Temple".

About Nara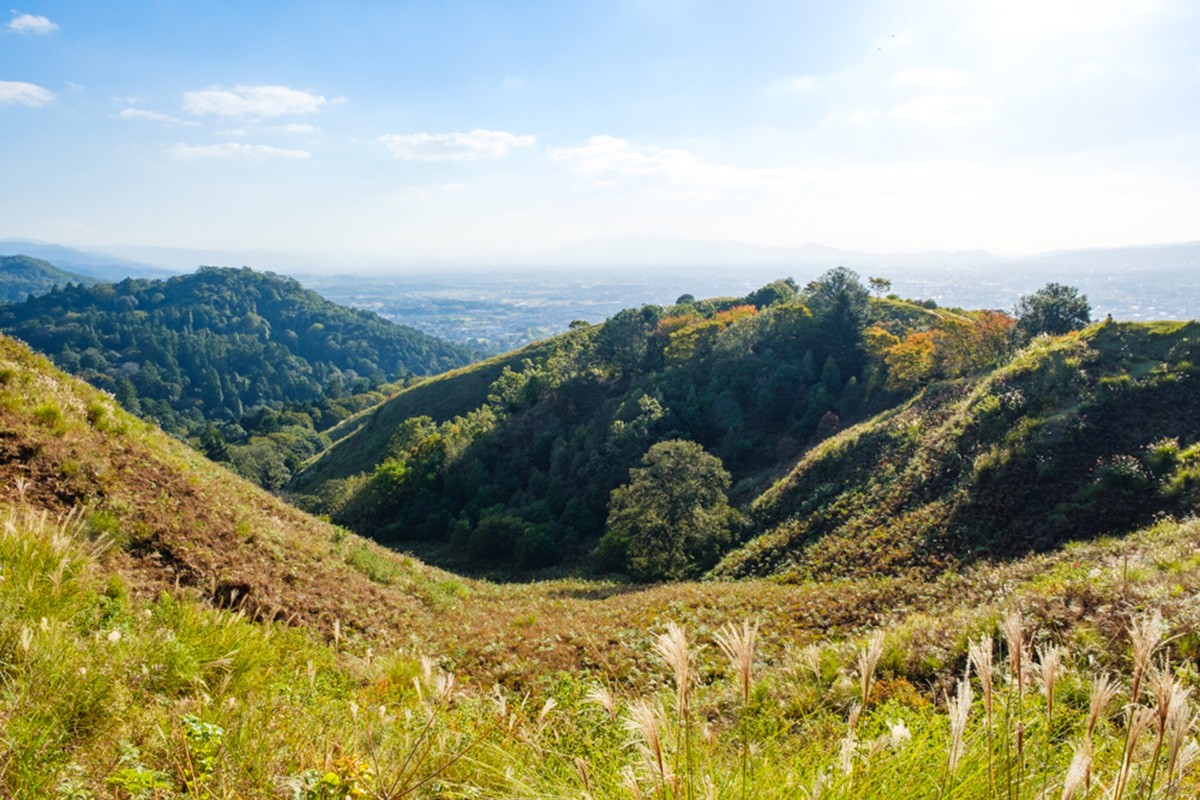 Nara flourished as the capital of Japan around the 8th century. In the northern area including Nara City where the capital was located, there are many historic sites such as historical buildings and ancient ruins. In addition, the southern part is a nature-rich area where mountains such as Tamakiyama of over 1,000 meters, and Yoshinoyama, which is a sacred place for mountain worship and training, are spread.

Weather and Tourist Season of Nara
Because Nara has basins, plateaus, and mountains, there are large differences in the climate among regions. However, all regions are generally hot and humid in the summer, and extremely cold in the winter. Therefore, the climate of the spring and autumn seasons make them the most suitable for sightseeing.
Highlights and Things to do in Nara
Nara's main tourist areas are divided into four areas: Nara, Ikaruga, Asuka, and Yoshino. The following will introduce the features and highlights of each area.
Nara Area where Historical Spots such as Nara Park, where you can interact with Deer, and Todai-ji Temple are Located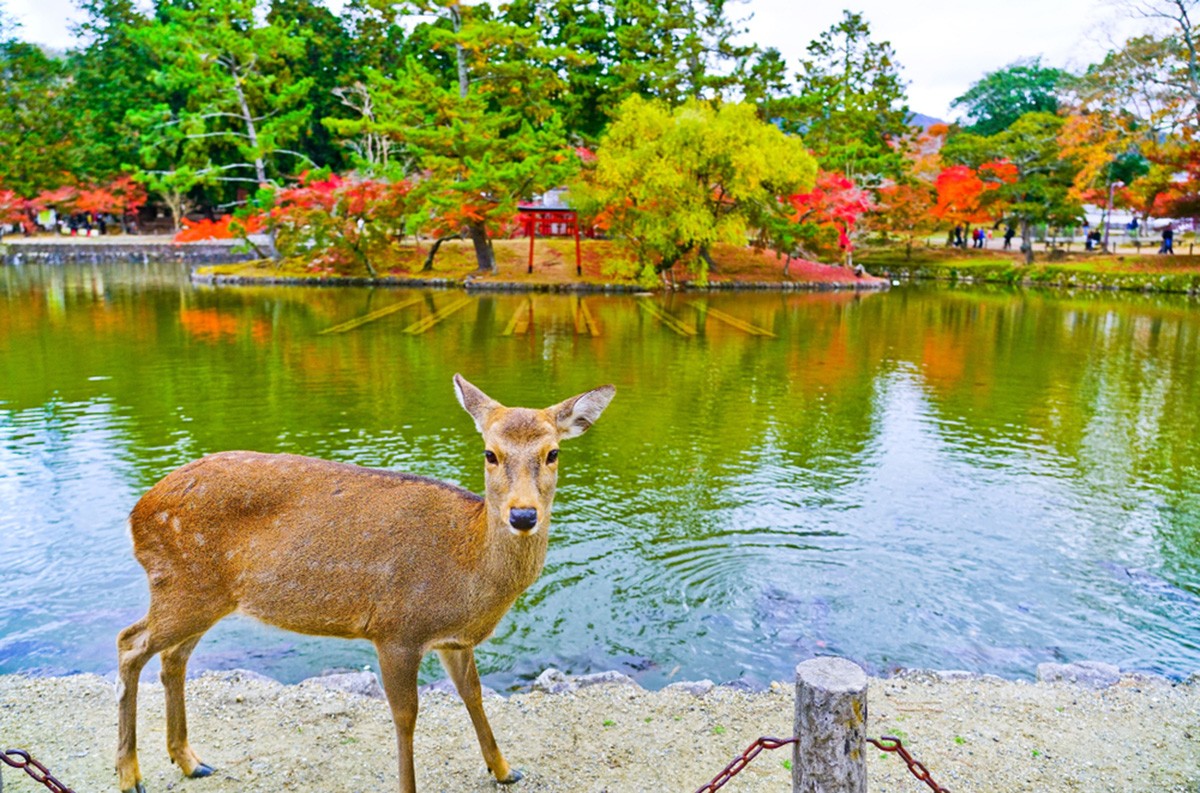 The Nara area is centered around Nara city such as JR/ Kintetsu Nara Station. The main tourist spots are gathered around Nara Park. Nara Park is a nature-rich spot where you can freely interact with over 1,000 wild deer. There are also many famous temples within the park such as "Todai-ji Temple" where a large Buddha with a height of about 15 meters sits, and there is also the "Nara National Museum" where many Buddhist artworks are exhibited.
Ikaruga Area with Nara's most Historic Buildings such as World Heritage Horyuji Temple
There are many temples and shrines in the Ikaruga area. The highlight in particular is the prince "Shutoku Taishi", who played an active part in the late 6th to 7th centuries, and a pagoda in relation to his family. Among them, the World Heritage Site "Horyu-ji" is very famous. The "Kindo" and the "Pagoda" which is about 32 meters high, which are built in the precinct, are the oldest wooden buildings in the world, and you can see a glimpse of the height of building technology at the time.

In addition, there are places such as "Chuguji" with one of the world's three major smiling statues Nyoirikannonzou, and "Hokiji", which is famous for having Japan's oldest three-storied pagoda.
Asuka Area of Nara where Ancient Ruins such as Ancient Tombs Remain
The highlights of the Asuka area are the many ancient tombs, ruins, and strange rocks that remain, centered around Asukamura. In particular, the tombs come in varying shapes and sizes, and you can see rare tombs such as the "Ishibutai Tomb" made from megaliths, and the "Kitora Tomb" where murals were found.
Yoshino Area of Nara where the Nature such as Sakura of Each Season is Beautiful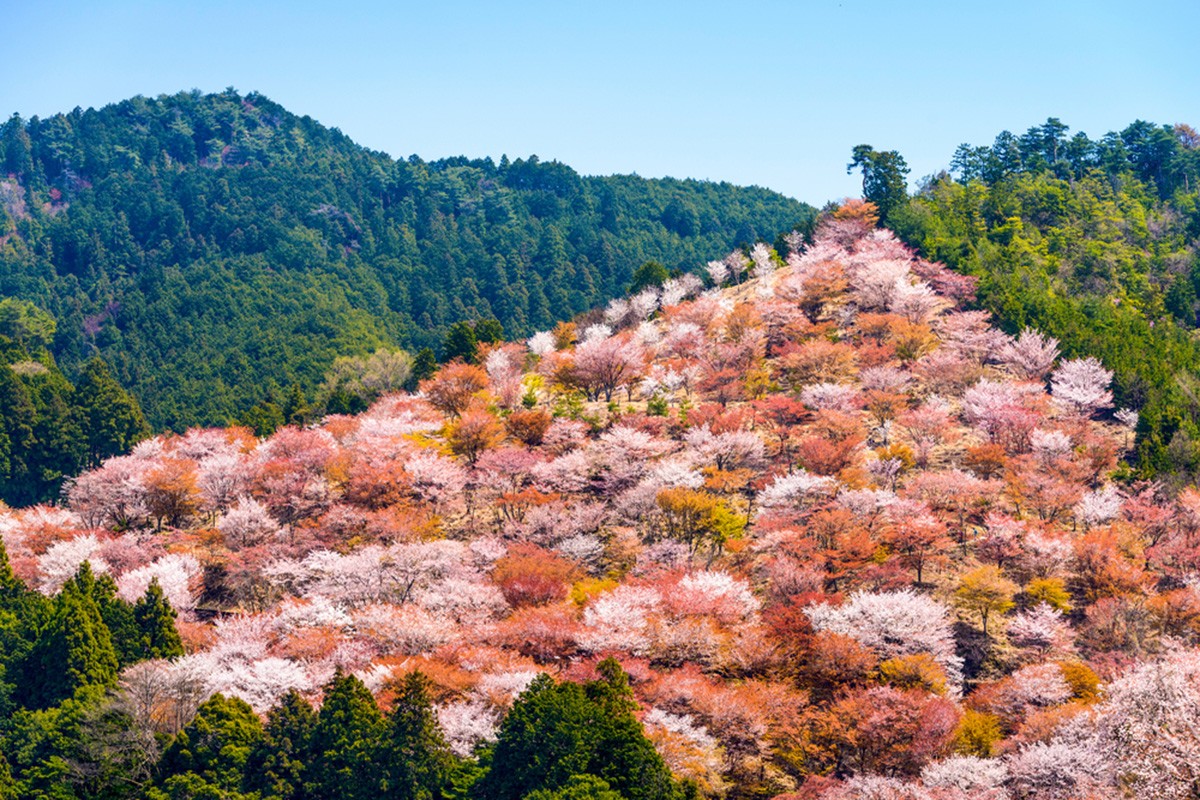 In the Yoshino area that spreads in the southern part of Nara, there is "Mount Yoshino", with its entire area being recognized as a World Heritage Site. Mount Yoshino is one of Japan's leading sakura viewing spots, with around 200 kinds of 30,000 cherry blossoms blooming in the spring every year. The magnificent scenery of pink and white sakura covering most of the mountain is amazing. In addition, this area is also an onsen resort, and there is the foothbath in the roadside station "Totsugawa Go", and one-day onsen facilities.
Foods and Restaurants of Nara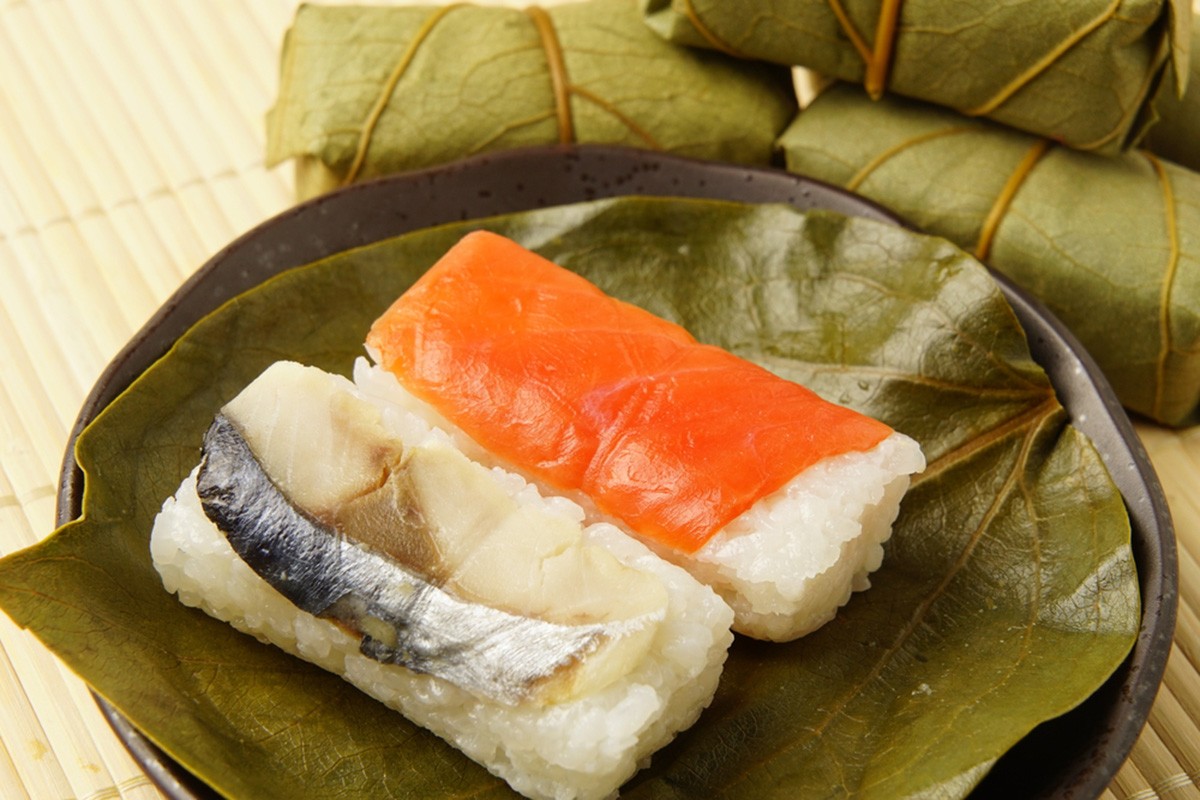 Nara is rich in Japanese foods such as sushi, soba, and pickles. Restaurants are located at each tourist area, however, they are especially numerous in the Nara area. Many Japanese restaurants are gathered in the Nara and Ikoma area.

Nara Specialty "Kakinoha Sushi", being popular since the Edo Period
Kakinoha sushi is a local dish that has been popular since the middle of the Edo period. It is a mackerel or salmon sushi that is wrapped in Kakinoha and fermented, and it is a tasty dish with the refreshing smell of Kakinoha. As it is offered at a relatively large number of restaurants, be sure to check out the tourist attraction areas!

Traditional Food of Nara: "Narazuke"
Narazuke is a pickle made from pickling vegetables such as sake lees and shirouri. Since it is pickled in mirin and sugar, it is characterized as being slightly sweet. Narazuke can be purchased at specialty stores, but since it is offered as a Kounomono (Japanese preserved vegetables) at Japanese restaurants, you can have it with ease.
Hotels and Ryokan of Nara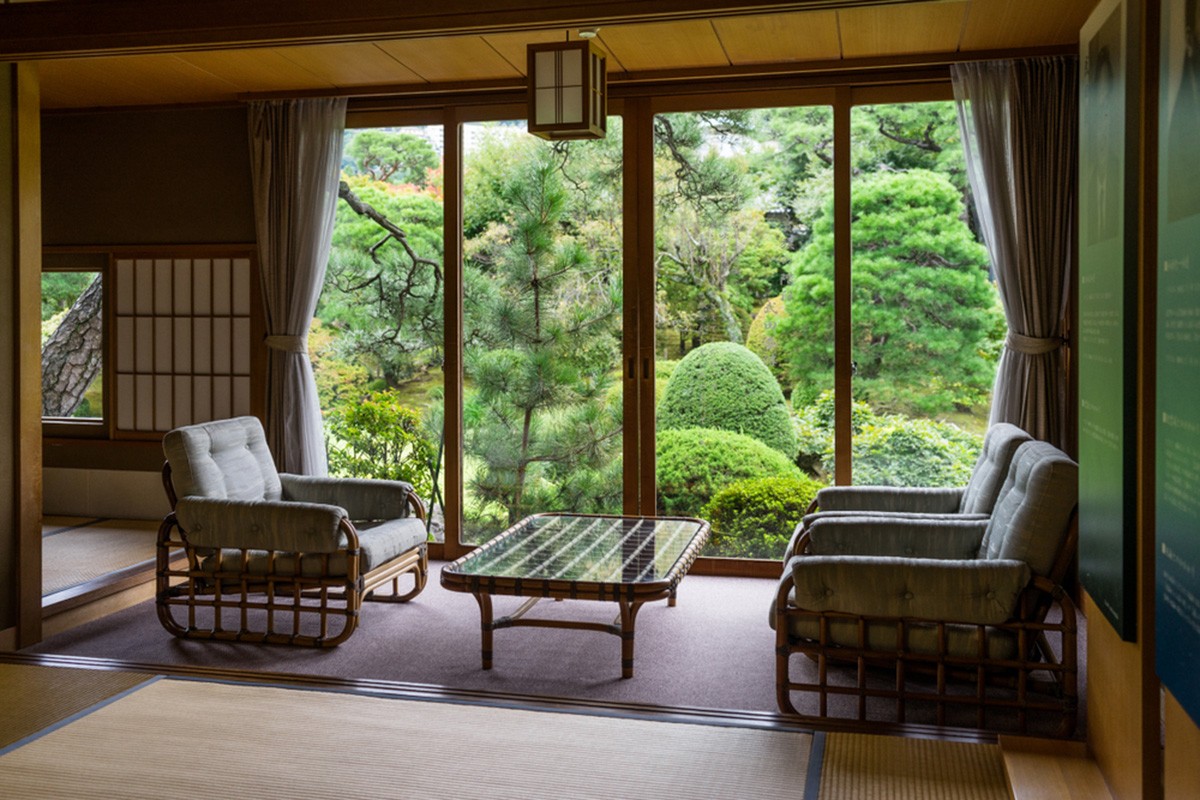 Accomodation facilities in Nara are scattered throughout each tourist area, but are especially concentrated in the Nara area. There are a variety, including hotels, Ryokan or Japanese inn, and guest houses, among which hotels are especially numerous. As many of the hotels have a Japanese-modern appearance and many rooms, you can experience a Japanese-style stay.

Access to Nara from Osaka and Kyoto
If heading from Osaka / Kyoto, aim for "JR Nara Station" from "Kansai International Airport", one of the major international airports of Japan. It is about an hour and a half by limousine bus from Kansai International Airport. You should use trains and buses from JR Nara Station to get to each tourist area.
Spot information
Spot name: Nara (JR Nara Station)



Street address: 1-1 Sanjohonmachi Nara-shi, Nara-ken 630-8122
Access: An hour and a half by limousine bus from Kansai International Airport
Wi-Fi: Available (Nara Free Wi-Fi)
Language: English, Chinese, Korean
Credit cards: VISA, MasterCard, JCB, AMERICAN EXPRESS, Diners Club International
[Survey] Traveling to Japan
Recommend