Nara Park: A Historical Park with over 1,000 Deer Roaming Around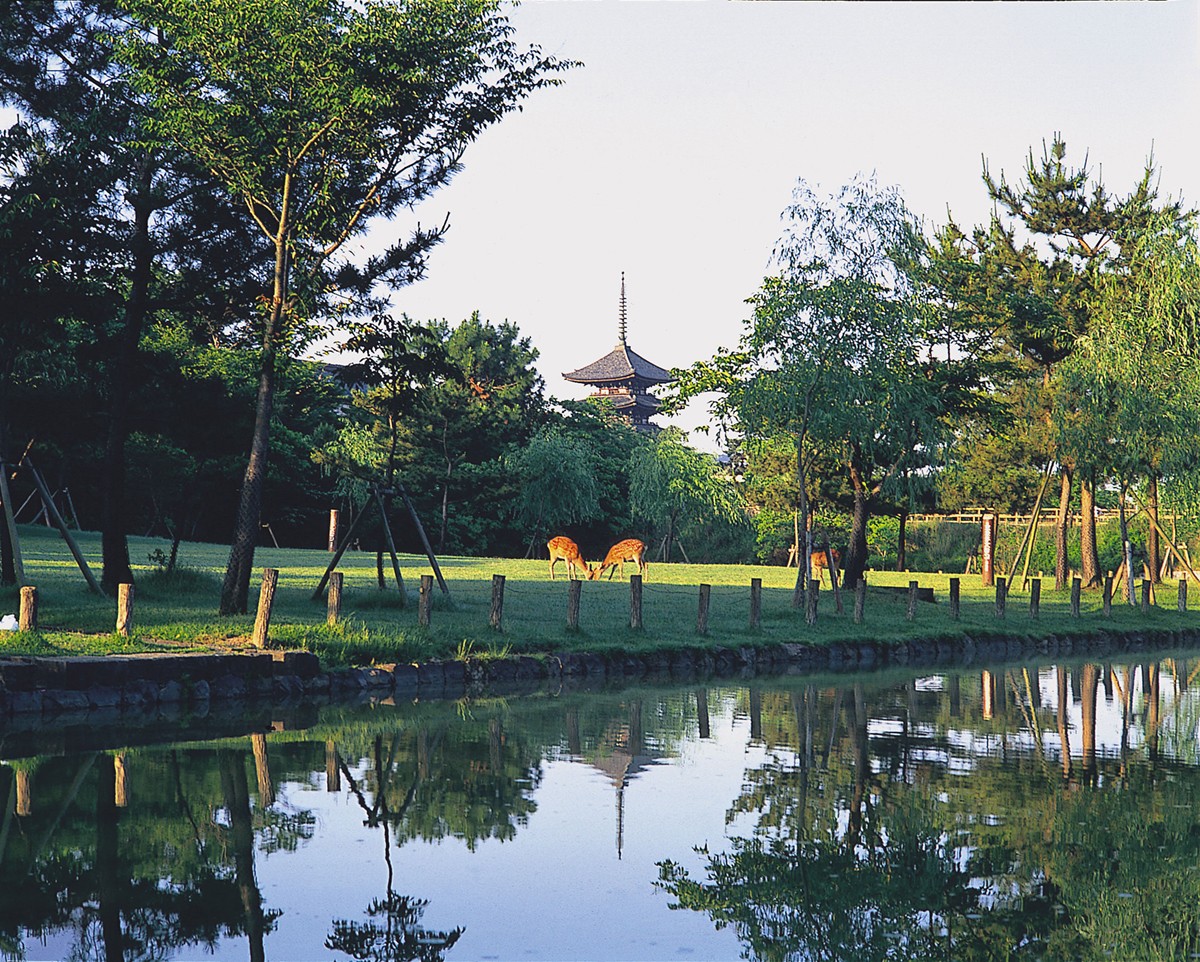 Nara Park is a large park located in Nara City, Nara Prefecture. It is dotted with historical sites such as temples and shrines that represent Nara. In addition, it is characterized with a scenery of more than 1,000 wild deer roaming freely within the park.

About Nara Park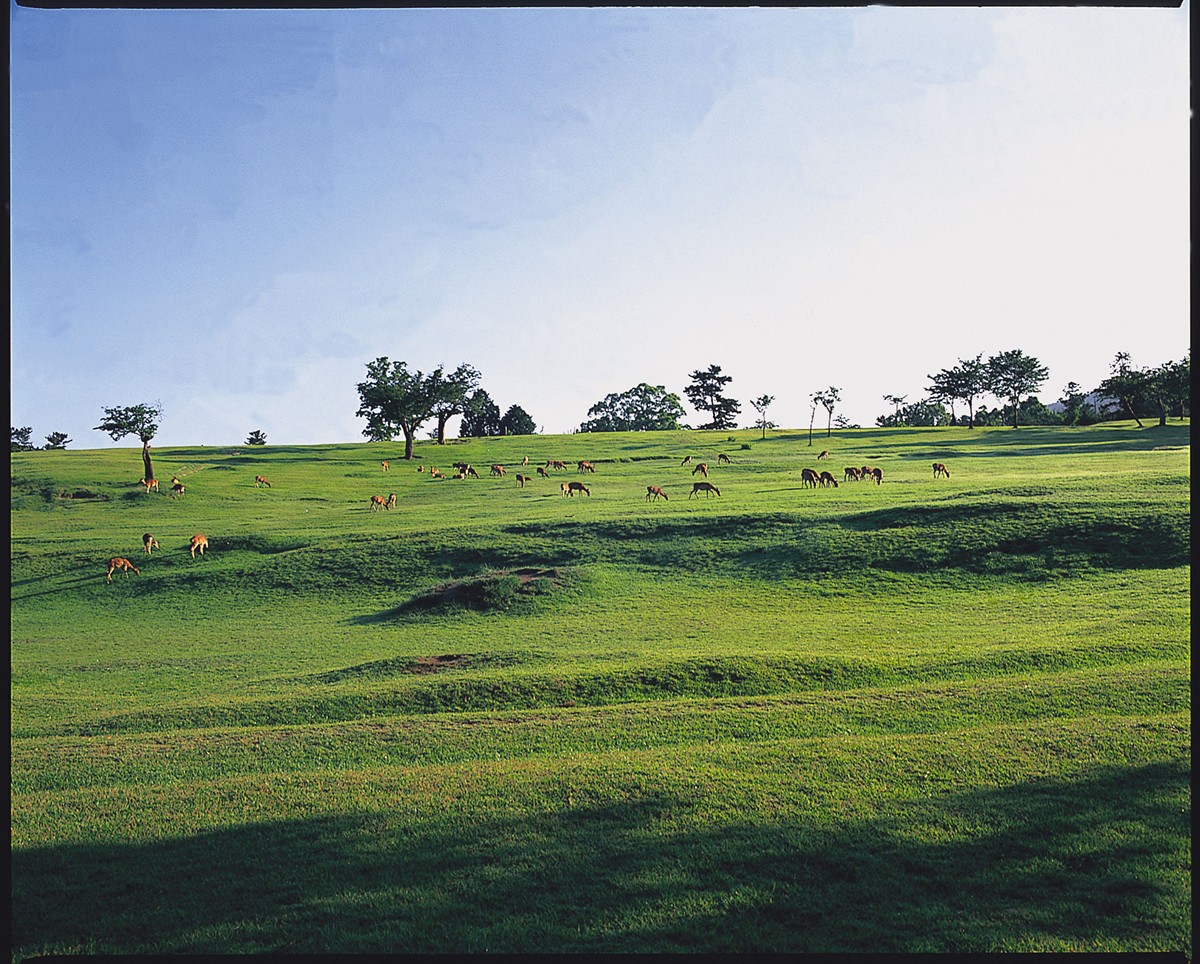 Nara Park is a large park located in Nara City, and is about 4 km east to west, and about 2 km north to south. In addition to the site being dotted with historic temples and shrines such as "Todaiji" and "Kasugataisha", there is also "Nara National Museum", which mainly exhibits Buddhist art. There are also beautiful spots with natural scenery such as a virgin forest, Japanese garden, and pond. Furthermore, the sight of deer walking freely within the nature-rich park is something you can only see here.
Highlights and Things to do at Nara Park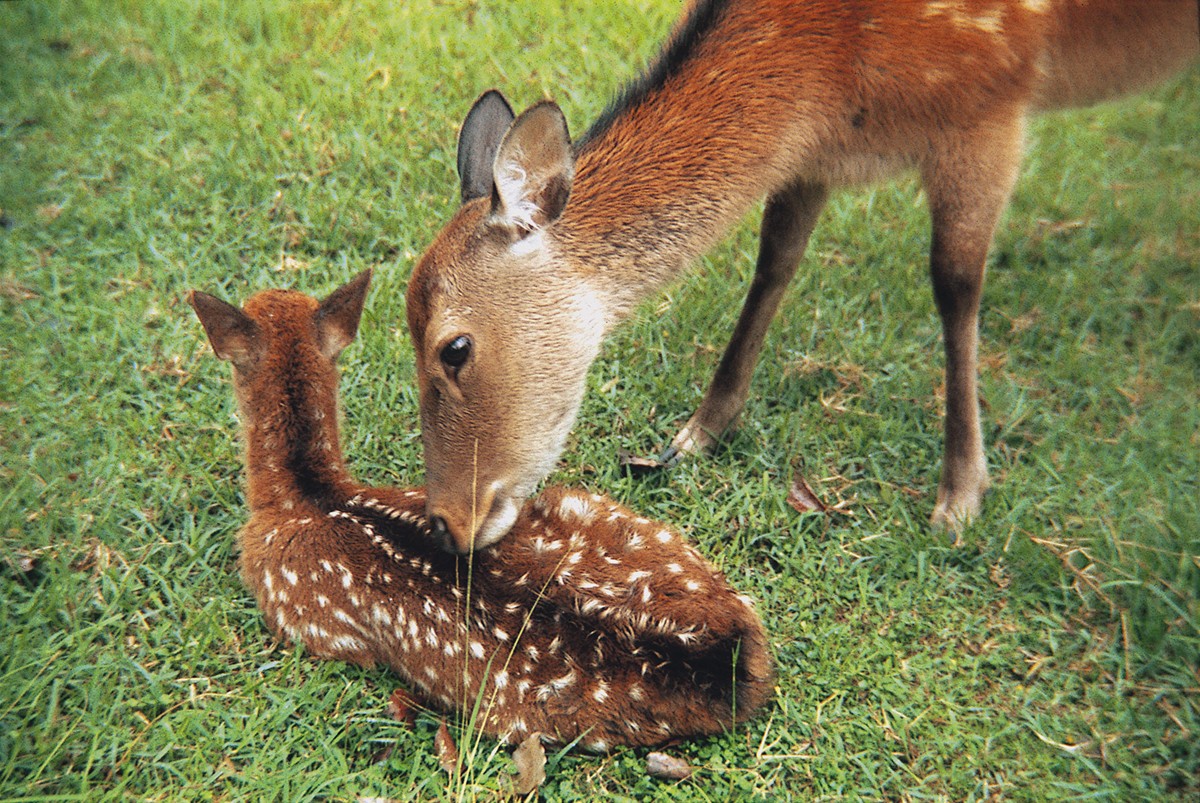 Nara Park is full of sights such as historic buildings and natural scenery. You can freely interact with the deer within the park at any time, and you can even feed them if you purchase senbei specifically for the deer. Here are some highlights that are recommended in particular.
Todaiji Temple and other Temples and Shrines of Nara Park
When visiting Nara Park, you should take a tour of the historic temples and shrines. There is the "Todaiji Temple" famous for a colossal Buddha, "Kofukuji Temple" with its five-storied pagoda, and "Kasugataisha" with its beautiful vermilion.

Among them, "Todaiji Temple" is a must-see. First, go through the main gate of about 25 meters high, named "Nandaimon". Nandaimon is a wooden gate with a traditional architectural style, and Kongorikishizou of over 8 meters stand on both sides within the gate. Beyond Nandaimon is the world's largest wooden building: "Daibutsuden". Within the building is an enshrined large Buddha of about 15 meters with a gentle expression. You will be overwhelmed by the scale of the buildings and statues as they stand over you.
Popular Events of Nara Park such as Tsunokiri and Shikayose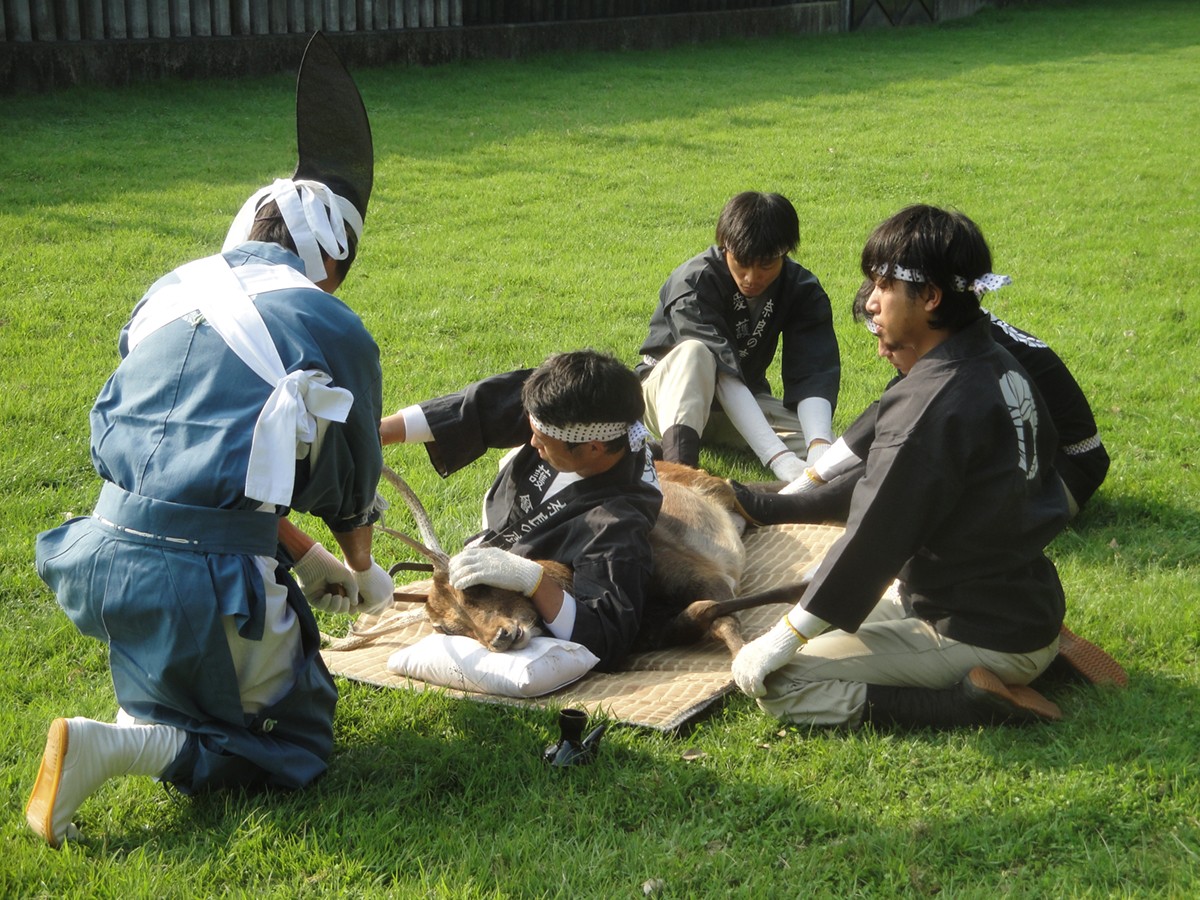 You can't miss events such as "Tsunokiri" and "Shikayose" relating to deer at Nara Park. "Tsunokiri" is a traditional event that takes place every October, with a traditional event of cutting the antlers off a male deer. There is a powerful battle between deer and humans as the fleeing deer gets cornered and the antlers cut off. Aside from this, "Shikayose" is an event that calls in deer with the tone of a horn. The deer gathering from deep within the virgin forest after hearing the horn, and then naturally scattering is a sight that is highly regarded as interesting.
Business Hours and Entrance Fee of Nara Park
There is no business hours or entrance fees applied on Nara Park , so you can take a walk within it freely at any time. However, each facility, such as Daibutsuden and Nara National Museum, have set business hours, and entrance fee is required. Be sure to check out the website in advance if you want to visit the facilities as well.

Access to Nara Park
To get to Nara Park, take a bus from JR Nara Station or Kintetsu Nara Station. Take the route bus going from either station, and get off at "Todaiji Temple (東大寺大仏殿)". It takes about 10 minutes from JR Nara Station and about 6 minutes from Kintetsu Nara Station.
Access from Tokyo
From Tokyo, the most convenient to get to JR Nara Station is via Kyoto. First, head to JR Tokyo Station, and take the Shinkansen to JR Kyoto Station. The journey takes about 2 hours and 10 minutes. From JR Kyoto Station, take "Miyakoji Rapid Service (みやこ路快速)" and arrive at JR Nara Station in about 44 minutes.
Access from Osaka / Kyoto
When heading from Osaka, it takes about 50 minutes from JR Osaka Station to JR Nara Station using "Yamatoji Rapid Service (大和路快速)". From Kyoto, as mentioned above, it takes about 44 minutes by rapid train from JR Kyoto Station to JR Nara Station.

Spot information
Spot name: Nara Park



Street address: 30 Noboriojicho, Nara, 630-8501
Access: About 10 minutes by bus from JR Nara Station to "Todaiji Temple Daibutsuden / National Museum" or about 6 minutes by bus from Kintetsu Nara Station to "Todaiji Temple Daibutsuden / National Museum"
Wi-Fi: Available (NARA Free Wi-FI)
Language: English, Chinese, Korean
Credit cards: No credit cards accepted
[Survey] Traveling to Japan
Recommend