Complete Guide to Utsunomiya's Oyaji Temple!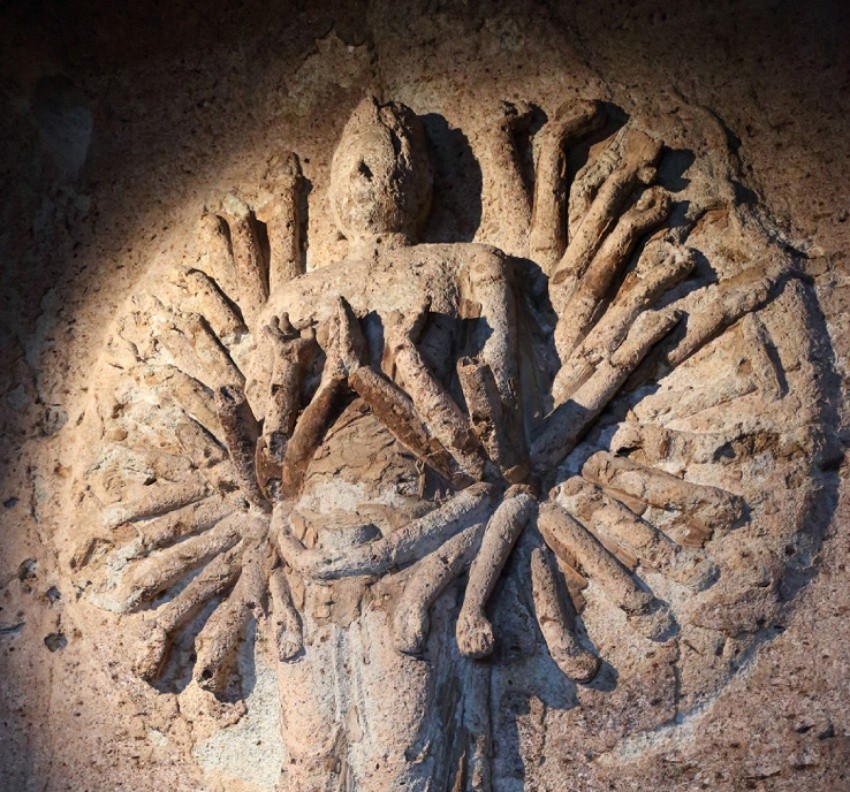 Oyaji Temple is about a 30-minute drive from central Utsunomiya. Built into the Oyaishi stone wall, the main hall has 10 Buddha statues that were carved into the stone of the wall. We would like to introduce some things to see at the temple in this article.

About Oyaji Temple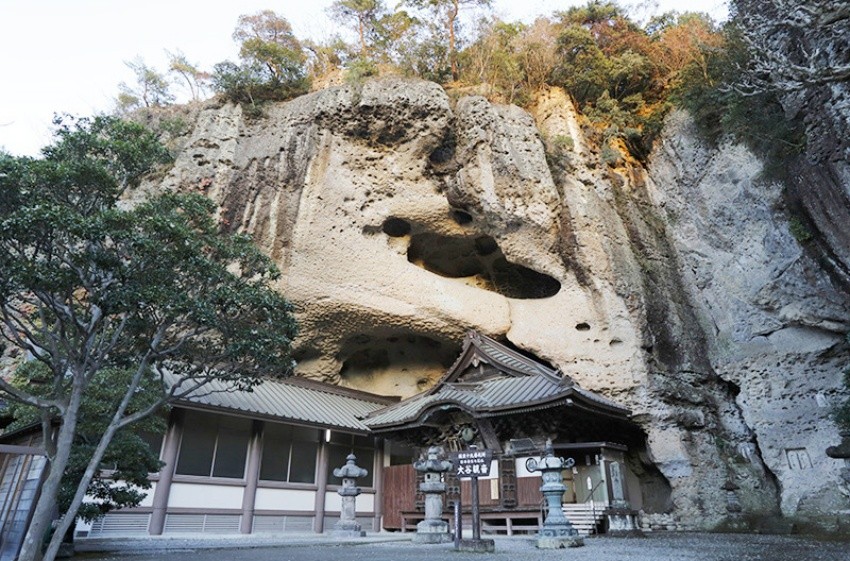 Oyaji Temple was built as though it were surrounded by a cave. Built in a hole in the green tuff layer of the stone wall, the cave temple is a very rare kind of temple in Japan. Also carved into the tuff rock is a 1,000-eyed, 1,000-armed Kannon statue. It is known as the Oya Kannon. In the treasure hall of the annex are human bones, tools, and pottery deemed to be over 10,000 years old that were unearthed from under the temple in 1965, the dragon painting on the ceiling that was painted in the Edo period, and both a 1/50th and 1/10th size replica of the Peace Kannon.
Highlight of Oyaji temple - The Stone Buddhas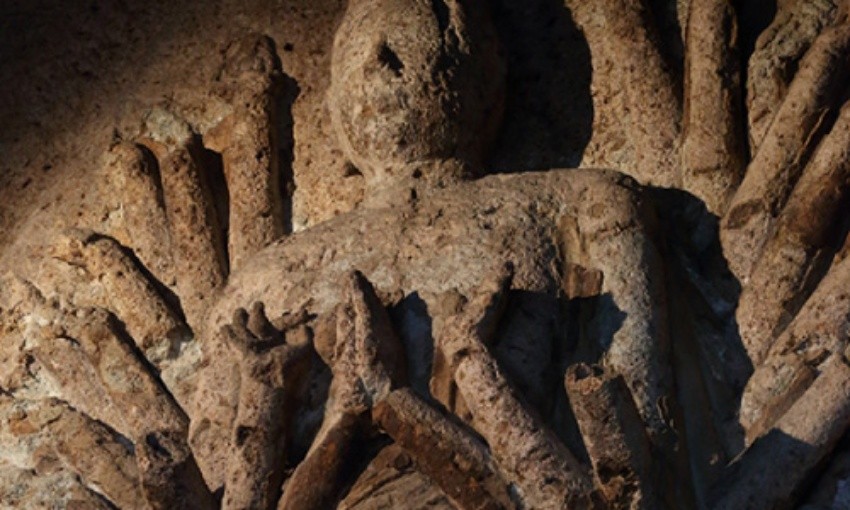 Things to see include the 1,000-armed Kannon, and the ten Buddha statues, including Yakushi Buddha and Amida Buddha, along the side of the hall. Called the "East Cliff", it is considered an important cultural asset. The 1000-armed Kannon is about 4 meters tall, and is very revered. It is said that it was created by Kobo Daishi in the Heian Period (810AD), and is considered to be Japan's oldest stone Buddha. Originally, it was carved from the stone of the wall, painted with a glaze, smoothed with a fine clay, then lacquered and decorated with gold foil. It is thought that perhaps an Afghani monk sculpted it, because of similarities with the Bamiyan Stone Buddha.

Highlight of Oyaji temple - The Peace Kannon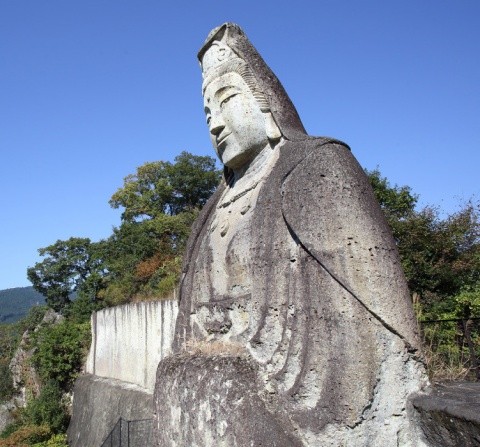 The 27 meters tall Peace Kannon cuts a striking figure on one side of the temple. It was carved in memorial of the soldiers of the Pacific War, and to pray for world peace. Carved from stone mined at the Oya Stone mining site, and erected on the stone wall at Oyaji Temple, it took the Professor of Tokyo University of the Arts, Mr. Asajiro Hida, and the stone masons of Oyaji Temple about 6 years to complete, totally made by hand. If you climb the staircase to the side of the Kannon, you can look out on the view of the city from an observation deck.
Access to Oyaji Temple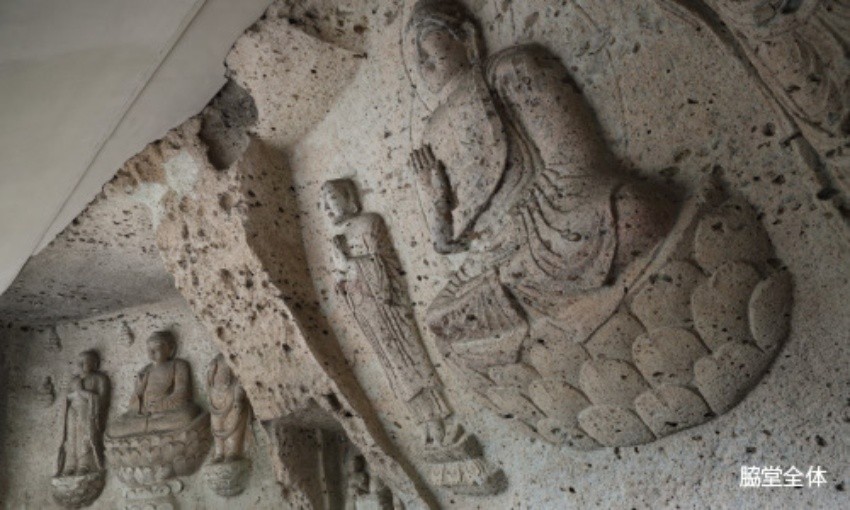 From JR Utsunomiya Station's West exit, go to bus stop number 6 and get on the bus bound for "Oya Tatsuiwa" (大谷立岩行き) and ride for about 30 minutes, then get off at the "Oya Kannon Mae" (大谷観音前) bus stop and walk about 3 minutes. If you come by car, it takes about 10 minutes from the Utsunomiya IC on the Tohoku Expressway, via Route 293.
Spot Information
Spot name:Oyaji Temple (大谷寺)
Street Adress:1198, Oya-machi, Utsunomiya-shi, Tochigi 321-0345
Access:See above
Language:English website available
Ticket:400 yen
Open: April~September: 08:30-17:00, October~March: 09:00-16:30 (Entry ends 20 minutes before close)
Closed: December~March: Thursdays and 21st~31st December 
[Survey] Traveling to Japan
Recommend