Tobu World Square: A Miniature Theme Park at Kinugawa Onsen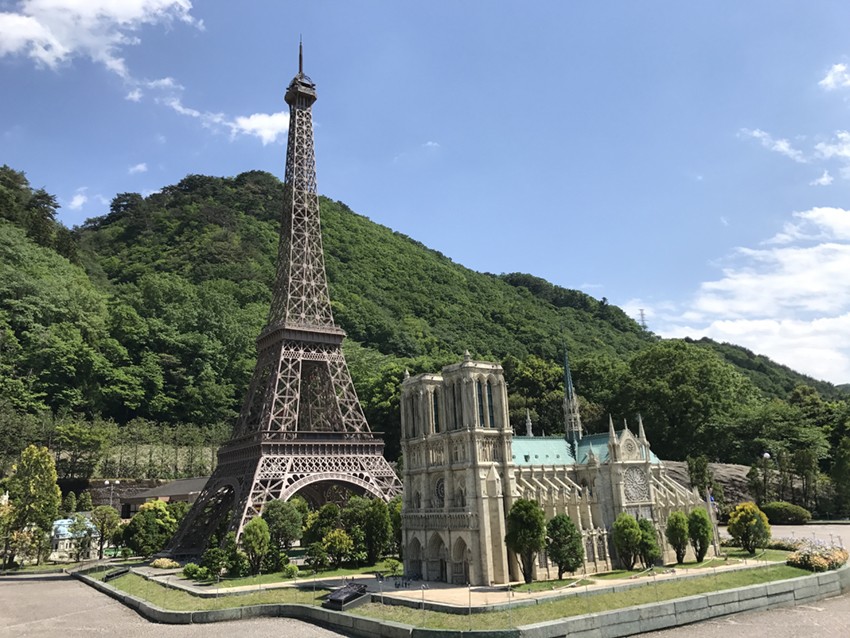 Tobu World Square is a miniature theme park that reproduces ruins and buildings of countries around the world on a 1/25 scale. All the exhibits reproduce the original to a very high degree, and there are also restaurants and souvenir shops, letting you enjoy yourself all day.

About Tobu World Square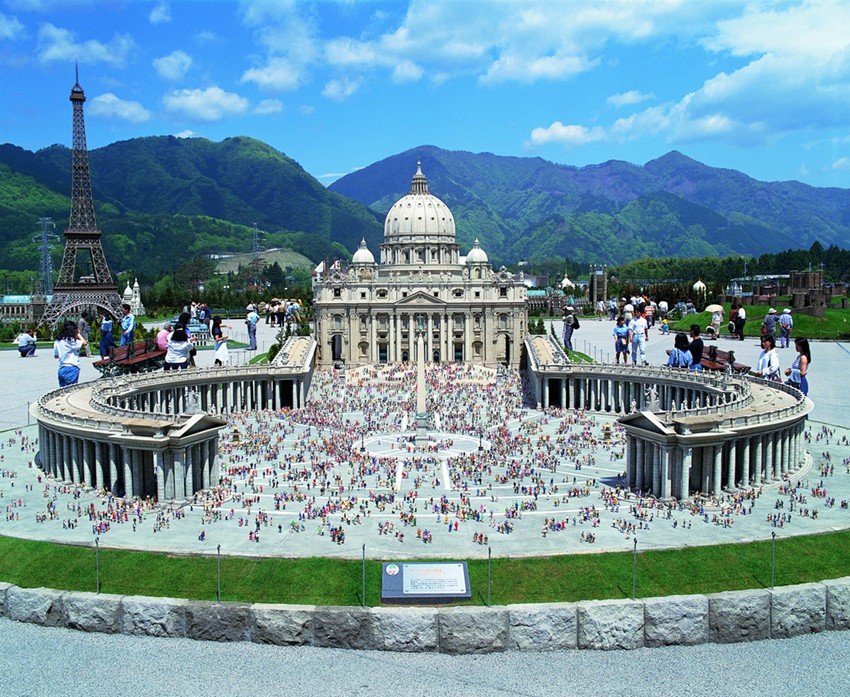 Tobu World Square is located at Kinugawa Onsen in Nikko, Tochigi Prefecture. On display are miniature versions of 102 famous buildings of the world, 47 of which are World Heritage Sites. These exhibits are characterized by buildings and dolls meticulously made in great detail. Although there are many buildings, the number of dolls is astonishing at 140,000 (as of May 2019). 

Highlights of Tobu World Square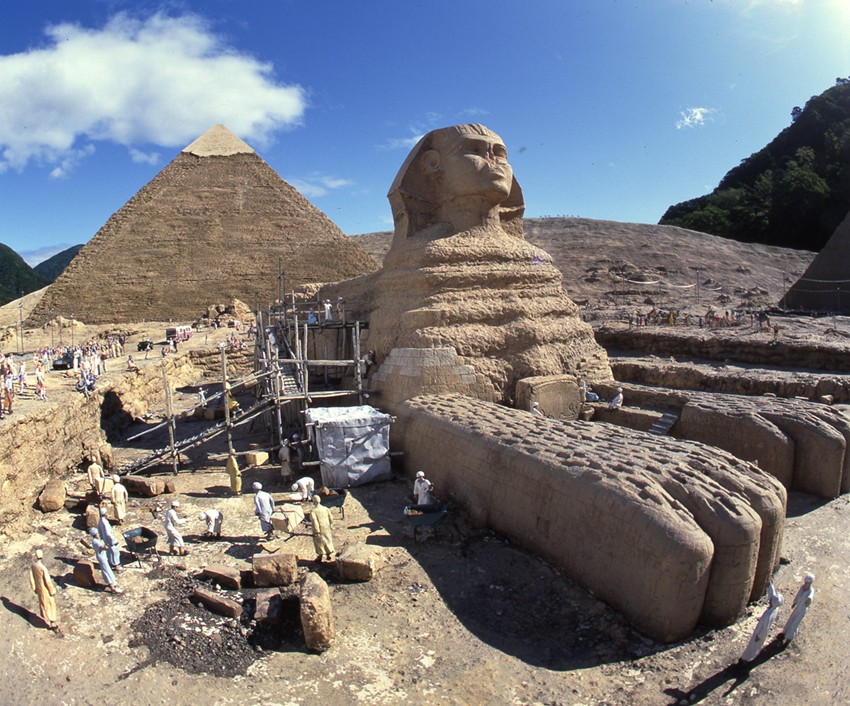 The park consists of six zones: Japan, modern Japan, America, Europe, Asia and Egypt. Although it is difficult to actually travel around the world, you can feel like you took a trip around the world in a single day here.

Tobu World Square is full of such attractions, but from here, we will introduce spots that are particularly noteworthy.
Japan / Modern Japan Zone in Tobu World Square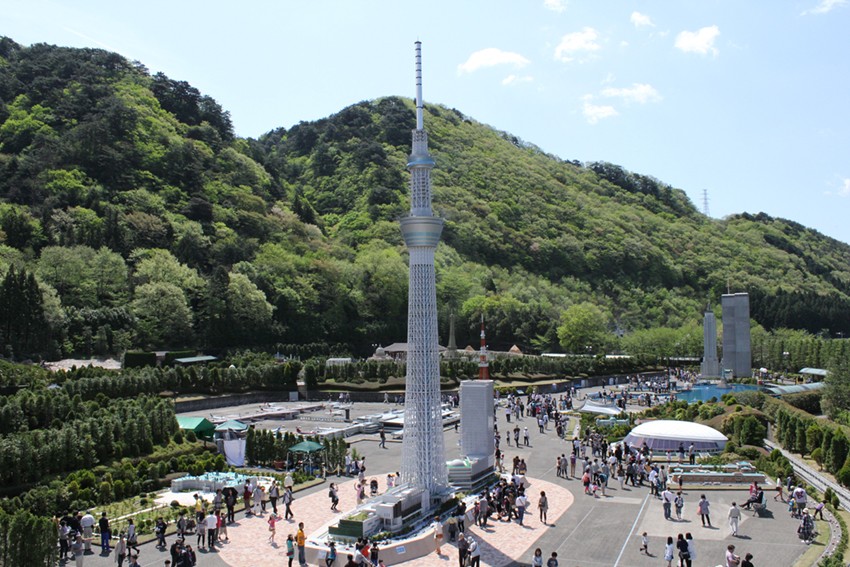 Both the Japan Zone and Modern Japan zone have many buildings, ranging from historic temples and shrines such as Kiyomizudera in Kyoto to modern buildings such as Tokyo Sky Tree.

Among them, Tokyo Station is very high quality. Not only are the buildings recreated, but the trains and passengers are also recreated. You can experience the crowds of people as if you were there in person. In addition the 1/25 sized clock embedded in the station actually works so be sure to check that out.
New York Zone 

in Tobu World Square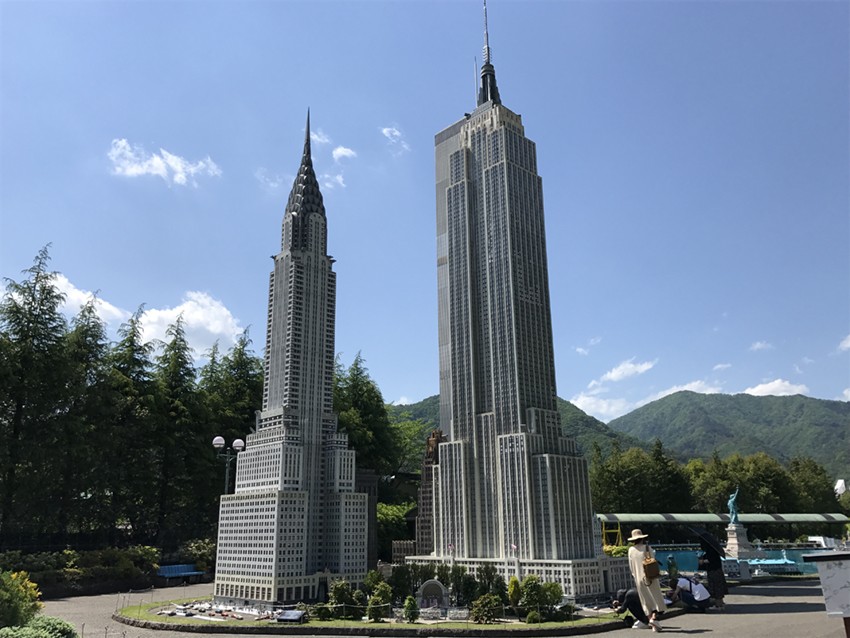 The city of New York in the US zone is a must-see. Despite its miniature size, the numerous high-rise buildings are so tall that it can surpass people's height, and is a fantastic scene. There are also people and cars in the streets, reproducing in fine detail the cityscape of the lively New York
Angkor Wat in Asia Zone of Tobu World Square
The World Heritage Site "Angkor Wat" is something you should take note of in the Asia zone. It is the largest religious temple among the Angkor monuments in Cambodia . It conveys the heavy stone-built atmosphere of the real thing.
Eiffel Tower in Europe zone of Tobu World Square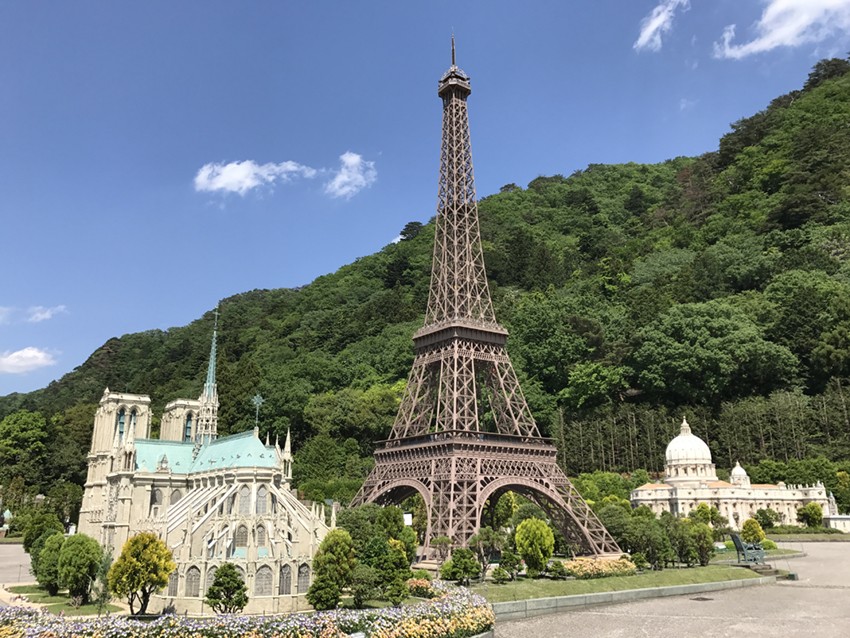 The highlight of the Europe zone is the Eiffel Tower, a World Heritage Site in France. Even at its miniature size, It boasts a height of about 13 meters. In addition, the unique tower structure made of wrought iron is also beautifully reproduced.

Business Hours and Ticket Prices of Tobu World Square
Business hours of Tobu World Square are from 09:00 to 17:00 from mid-March to November, and from 09:30 to 16:00 from December to mid-March. Tickets are 2,800 yen for a day pass. If you present the "NIKKO PASS" at the ticket counter, you will receive a 1,000 yen discount. The "NIKKO PASS" is a discount ticket that allows you to ride the trains and busses in the Nikko area freely for four days (As of May 2019).
Access to Tobu World Square from Narita Airport
When going to Tobu World Square, first head to Shinjuku Station from Narita Airport. By taking the express train from Narita Airport, you can arrive at Shinjuku Station in about 1 hour and 20 minutes. It takes about 2 hours from Shinjuku Station to Tobu World Square Station by express train bound for Kinugawa Onsen.
Spot information
Spot name: Tobu World Square



Street address: 209-1 Kinugawaonsen Ohara, Nikko, Tochigi 321-2593
Access: It takes about 1 hour and 20 minutes from Narita Airport to Shinjuku Station by JR, and about 2 hours to Tobu World Square Station by direct train from Shinjuku Station
Wi-Fi: Available (TOBU FREE Wi-Fi)
Language: English, Chinese (Traditional, Simplified), Korean, Portuguese, and Thai scheduled to be supported by summer of 2019
Ticket Purchase: At acceptance, in convenience stores
Credit cards: JCB, VISA, Diners Club International, UnionPay
[Survey] Traveling to Japan
Recommend