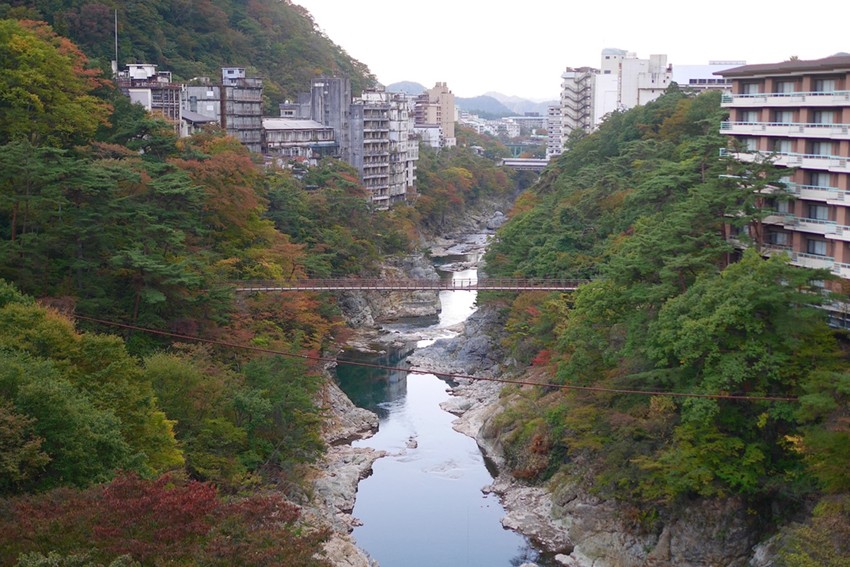 Kinugawa Onsen is a hot spring resort located upstream of the Kinugawa river. Besides hot spring, you can experience various activities at Kinugawa such as nature spots and theme parks. 

About Kinugawa Onsen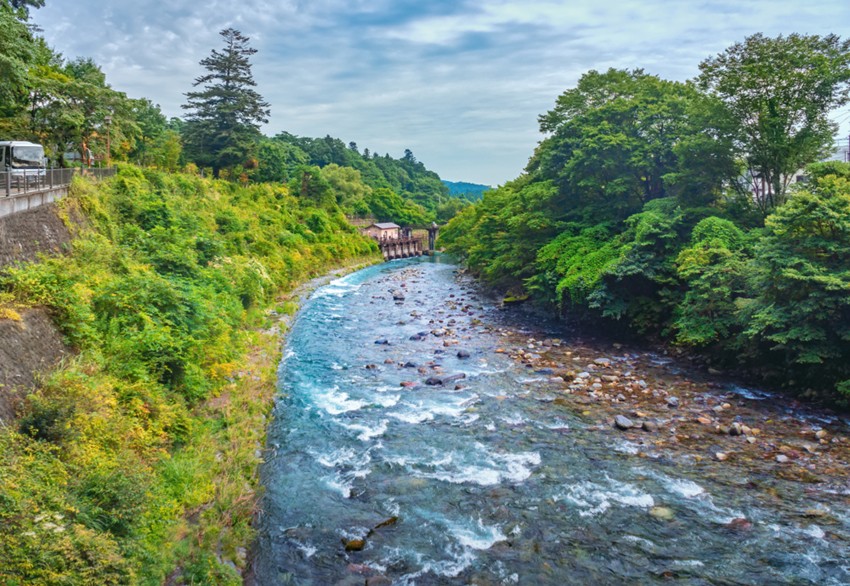 Kinugawa Onsen is a historic onsen resort that is said to have been discovered over 300 years ago. During the Edo period, only monks (Soryo) and Daimyos were allowed to bathe in it, but in the late 1800's, it was open to the public and developed into a tourist destination. There are many hotels and ryokan located along the valley of Kinugawa, with various tourist attractions around the area.

Highlights and Things to Do in Kinugawa Onsen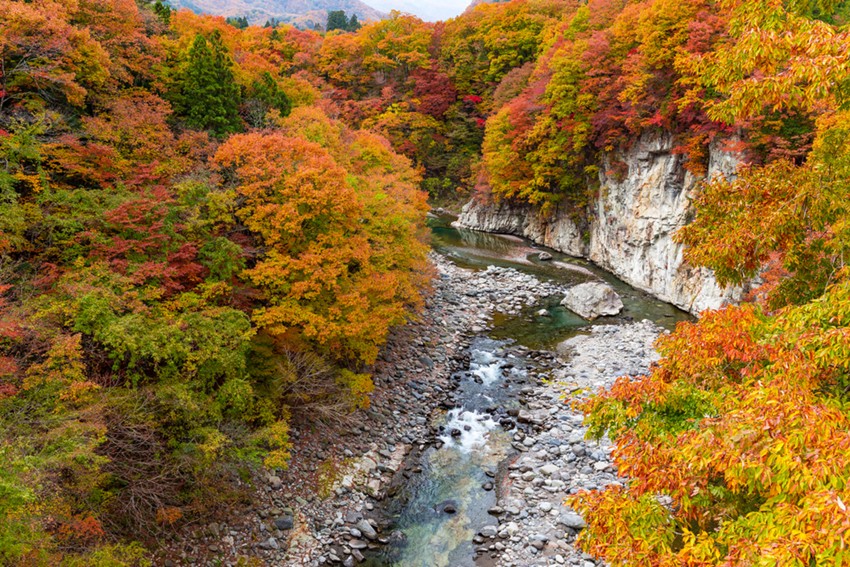 Kinugawa Onsen has a variety of tourist attractions. Here are some recommended spots and activities you can do there.

Tourism of Kinugawa: Beautiful Scenery and Theme Park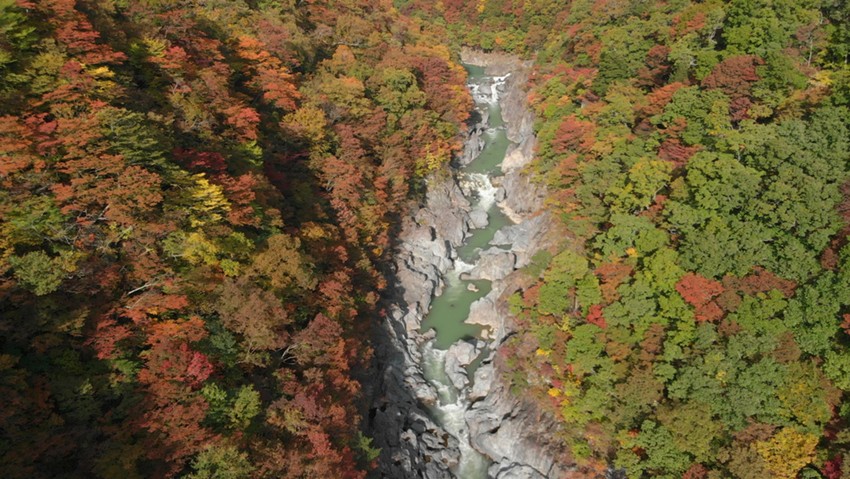 Kinugawa Onsen has many spots that offer superb views, such as "Ryuōkyō" and "Kinutate Iwa Ōtsuribashi". "Kinugawa Onsen Ropeway" is especially recommended. You can admire the beautiful view of the mountain range of Kinugawa from the ropeway at 300 meters above sea level, and you will be impressed by the grand sight.

You can also visit popular theme parks such as "Edo Wonderland" and "Tobu World Square". "Edo Wonderland" is a theme park that recreates the cityscape of Edo period, and you can experience being a Samurai and Ninja.
Activity: Go down Kinugawa on a River Boat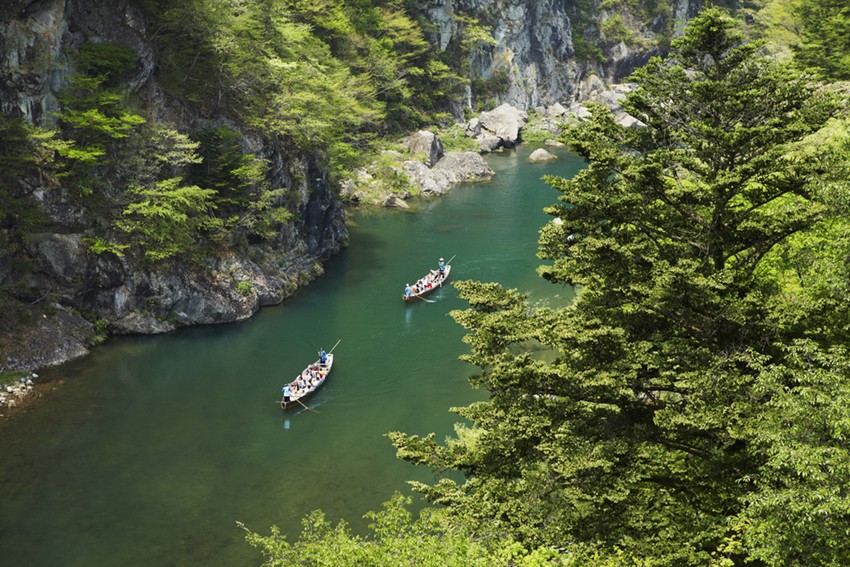 At Kinugawa Onsen, "Kinugawa Line Down" is recommended. You can enjoy a 30-minute ride down the river on a 30-seater wooden boat. It is a popular activity where you can admire the beautiful valley on the gentle current and enjoy the thrill when going through the rapids.

Onsen: Kinugawa Onsen Koen Iwaburo and Foot Bath
After you enjoy sightseeing spots and going down the river, you can go to the onsen (hot spring) to help relieve your fatigue. There are onsen facilities you can visit such as "Kinugawa Onsen Koen Iwaburo" and foot bath "Kinuta no Yu" located in front of Kinugawa Onsen Station.

Foods and Restaurants of Kinugawa Onsen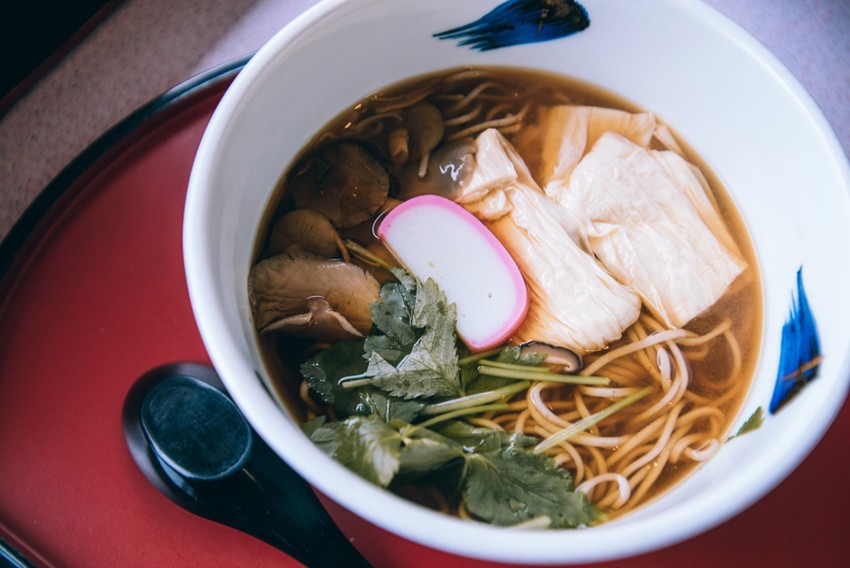 Kinugawa Onsen specialties include "Yuba" and "Onsen Manju", which are made with soybeans. Yuba is provided at Japanese restaurants such as soba shops, teishoku shops, and bars, and Onsen Manju (hot spring buns) can be purchased at Japanese confectionery shops and souvenir shops. In addition, many restaurants of Kinugawa Onsen are located around Kinugawa Onsen Station.

Hotels and Ryokan of Kinugawa Onsen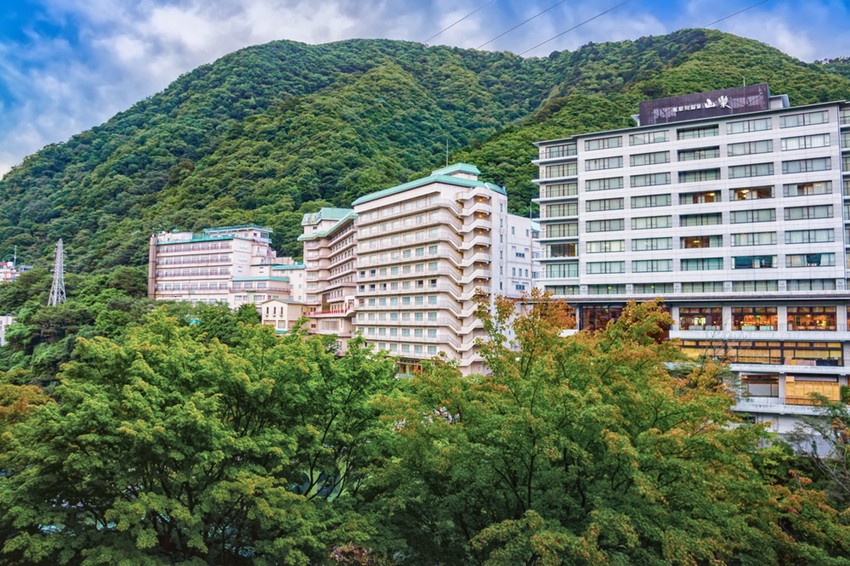 Because Kinugawa Onsen is a hot spring town, there are hotels and ryokan where you can enjoy hot spring bath spread throughout the area. Among them, hotels such as Kinugawa Plaza Hotel, Kinugawa Onsen Asaya, Kinugawa Hotel Mikazuki, Kanaya Hotel and Kinugawa Park Hotels are famous.

Accessibility from Kinugawa Onsen to Tokyo
When heading to Kinugawa Onsen from the Tokyo area, go to "Asakusa Station" and take the Tobu Railway Limited Express Train to reach Kinugawa Onsen Station directly in about 2 hours.

Spot information

Spot name: Kinugawa Onsen (Kinugawa Onsen Station)
Street address: 1390 Kinugawaonsen Ohara Nikko, Tochigi, 321-2522
Access: About 2 hours by limited express train from Asakusa Station
Wi-Fi: Available (Depends on accommodation)
Language: English, Chinese
Ticket Purchase: At stations
Credit cards: VISA, MasterCard, JCB, AMERICAN EXPRESS, Diners Club International
[Survey] Traveling to Japan
Recommend