Japan's Leading Historical Sightseeing Areas of Nikko, Tochigi
Nikko City is a town in Tochigi Prefecture in the northern Kanto region, and is rich in sightseeing spots such as vast nature and World Heritage temples and shrines. In addition, one of its charms is that you can go as a day trip, as it is about two hours from Tokyo.

About Nikko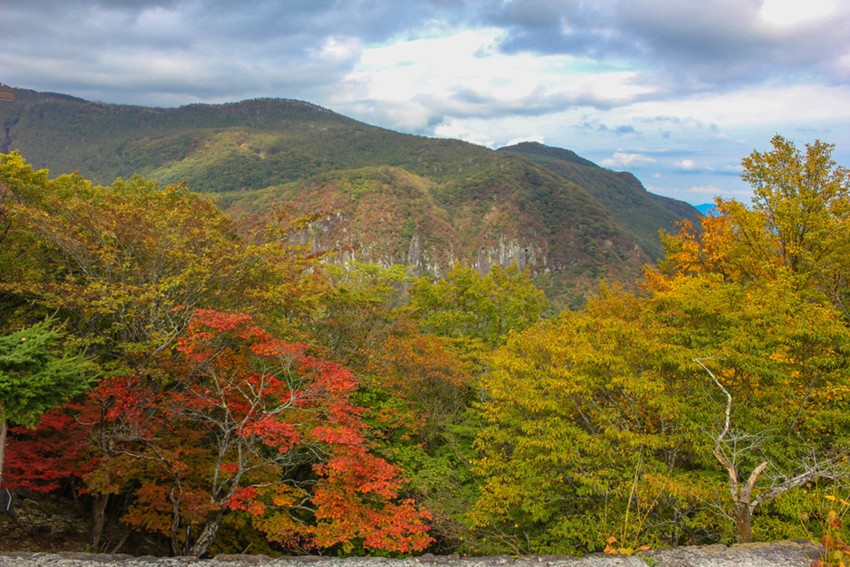 Nikko is a city rich in nature, with most of the area covered in mountains and forests. Therefore, it prospered as a sacred place for Sangakushinko since long ago. After that, Nikko Toshogu was built with the spirit of the first Shogun of the Edo period: "Tokugawa Ieyasu". It is a historical area that has developed as Monzen Machi of Nikko Toshogu from this.
Weather and Tourism Season of Nikko
Nikko is said to be "Kanto's refrigerator", and has a cool climate throughout the year. The summertime is comfortable with little humidity, but winter in this region is severe. Sightseeing is possible throughout the year, but the recommended season is autumn. Many of Kanto's leading spots for seeing colored leaves such as "Iroha Saka" and Ryuokyo" are located here. 
Highlights and Things to do in Nikko, Japan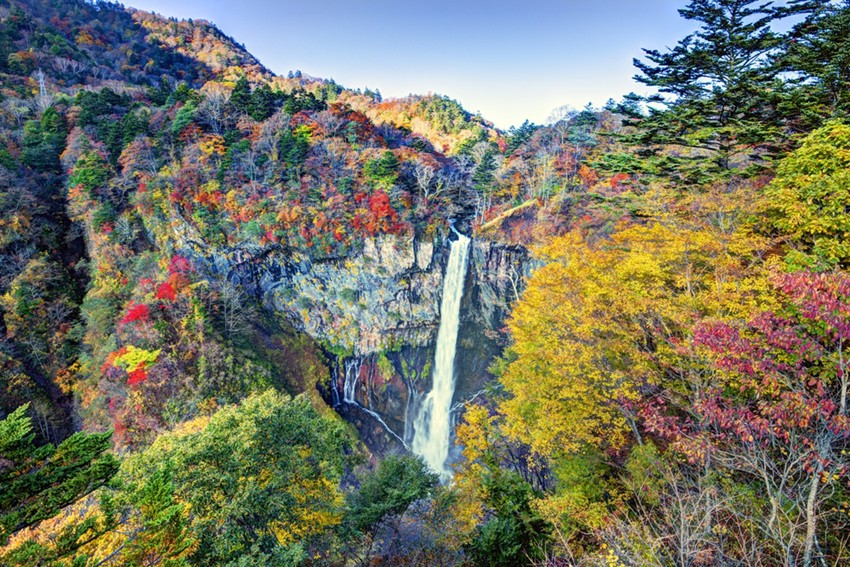 The Nikko area can be divided into three parts. The "World Heritage Area" where world heritage temples and shrines are located, the "Kinugawa Area" centered around Kinugawa Onsen, and "Oku Nikko Area" with its rich nature such as Lake Chuzenji. Here are recommended spots from each area.
Nikko Toshogu and other Temples and Shrines representing Japan
Historical temples and shrines of Nikko are concentrated around Nikko Station. This area is considered a World Heritage Area, and you can visit places such as Nikko Toshogu, Futarasan Jinja (Shrine), and Rinnoji Temple. Among these, "Nikko Toshogu" is a tourist spot representing Nikko, and it is famous for its beautiful and elegant shrine honoring the first Edo Shogunate Shogun Tokugawa Ieyasu as a god. 
Nature Spots of Nikko: Hiking Experience that lets you feel the Japanese Seasons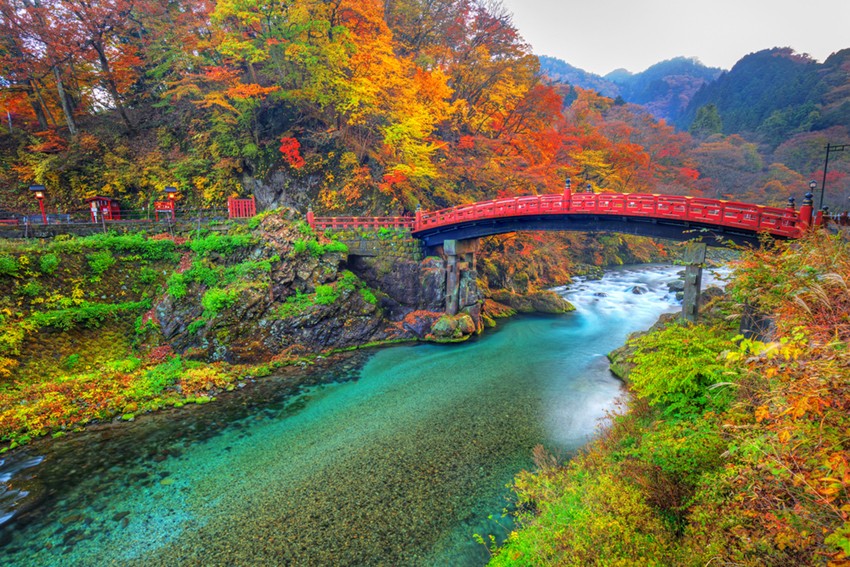 There are many hiking trails surrounded by nature in Nikko. Among them, "Senjogahara" in the Oku Nikko Area is especially popular. It is a marsh that spreads in the highlands within Nikko National Park at an altitude of 1,400 meters. Especially in the season of colored leaves in the fall, you can see the mountains of Oku Nikko dyed in red and yellow. 
Experience Japan! EDO WONDERLAND Nikko Edomura and other Popular Spots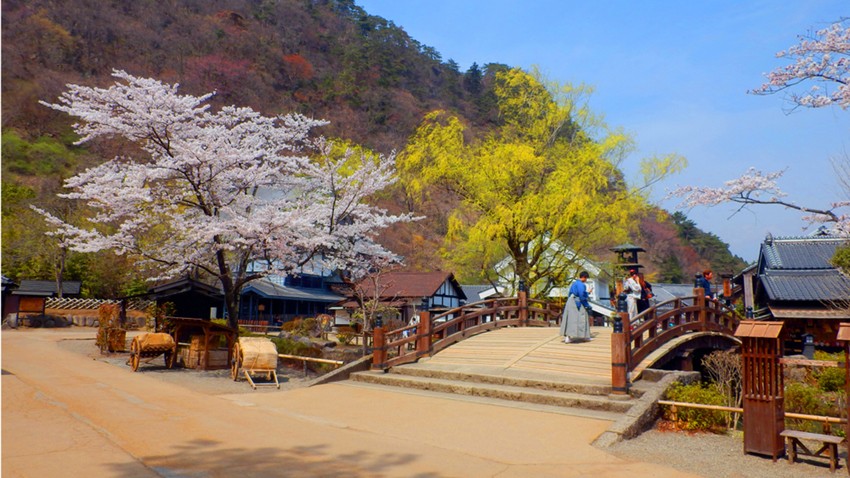 There are two major theme parks in the Kinugawa Onsen area: "Edo Wonderland" and "Tobu World Square". "Edo Wonderland" is a city that reproduces the Edo period. You can wear a kimono and go around the park, as well as have a unique experience with ninja and samurai training. On the other hand, "Tobu World Square" is a miniature theme park that reproduces world heritages and other famous buildings on a 1/25 scale. You can have a feeling of going around the world by coming here. 
Famous Japanese Dishes and Restaurants of Nikko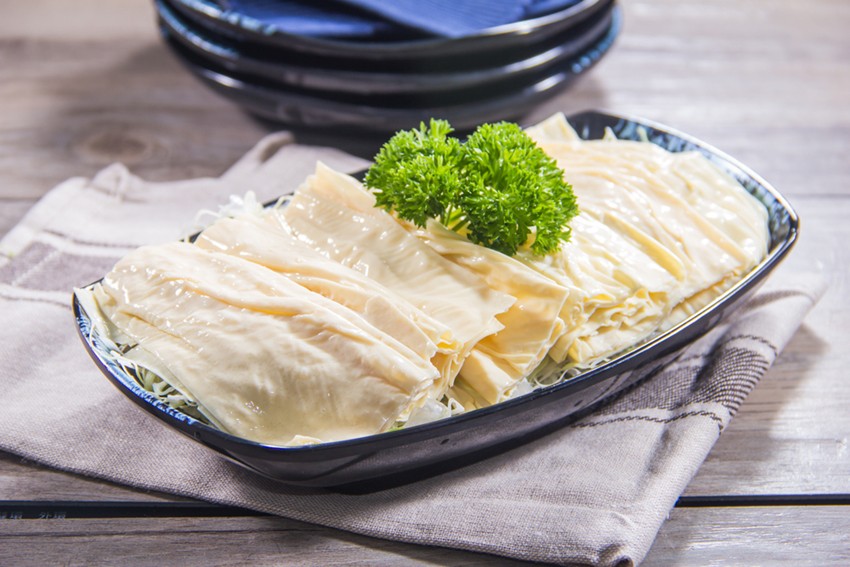 "Yuba" is a famous gourmet in Nikko made from soybeans. Yuba is delicious as it is, but there are other ways of eating it, such as croquette, soba, and Japanese sweets. If you want to eat Yuba at Nikko, be sure to visit Japanese restaurants and Japanese-style confectionery stores around Nikko Station and Tobu Nikko Station.
Experience Japanese Hospitality! Hotels and Ryokan of Nikko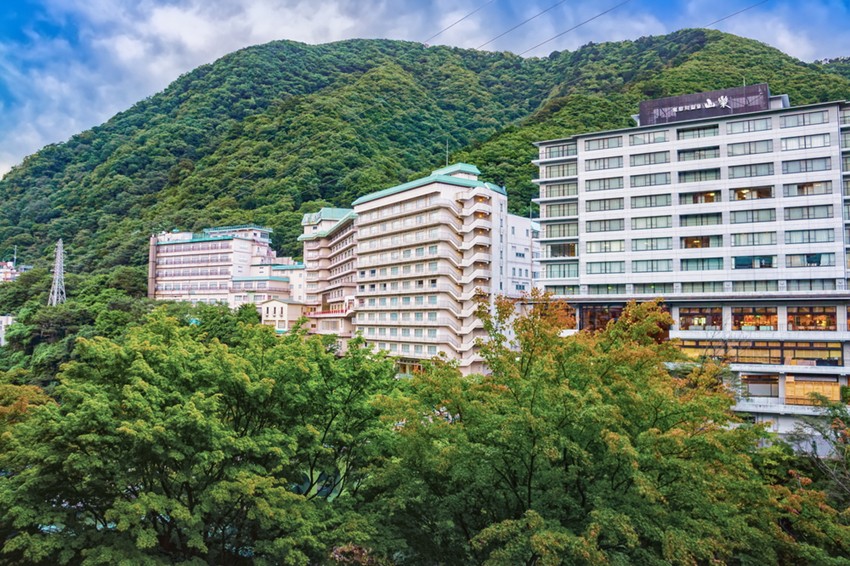 Accomodation facilities of Nikko are concentrated in areas around Nikko Station, Tobu Nikko Station, around Chuzenji Lake, and Kinugawa Onsen. There are relatively reasonably priced hotels and hostels around the station. In addition, there are many ryokan and hotels with natural onsen such as "Asa Hotel" and "Nikko Kanaya Hotel".  

Access from Tokyo to Nikko
To get to Nikko from Tokyo, first head to Shinjuku Station. If you take the JR Limited Express Spacia from Shinjuku Station, you can get to Tobu Nikko Station in about 2 hours, and the fare is 4,000 yen (As of May 2019).
Spot information
Spot name: Nikko (Tobu Nikko Station)



Street address: 4-3 Matsubaracho, Nikko-shi, Tochigi 321-1406
Access: 2 hours by Limited Express Train from Shinjuku Station
Wi-Fi: Available (Nikko City Wi-Fi)
Language: English, Chinese
Ticket Purchase: At stations
Credit cards: VISA, MasterCard, JCB, AMERICAN EXPRESS, Diners Club International (depends on the shop)
[Survey] Traveling to Japan
Recommend