Let's have a spectacular view at Onshi-Hakone Park in Kanagawa, Japan
Kanagawa Prefectural Park "Onshi-Hakone Park" is a park built by The Imperial Household Ministry who selected the site to construct a vacation palace as a summer resort for imperial family members and foreign guests. You can take a walk through the extensive Japanese garden which is full of beautiful seasonal scenery. Onshi-Hakone Park is a recommended tourist spot since visitors can enjoy the beautiful views of Hakone such as those of Lake Ashinoko and Mt. Fuji.

Onshi-Hakone Park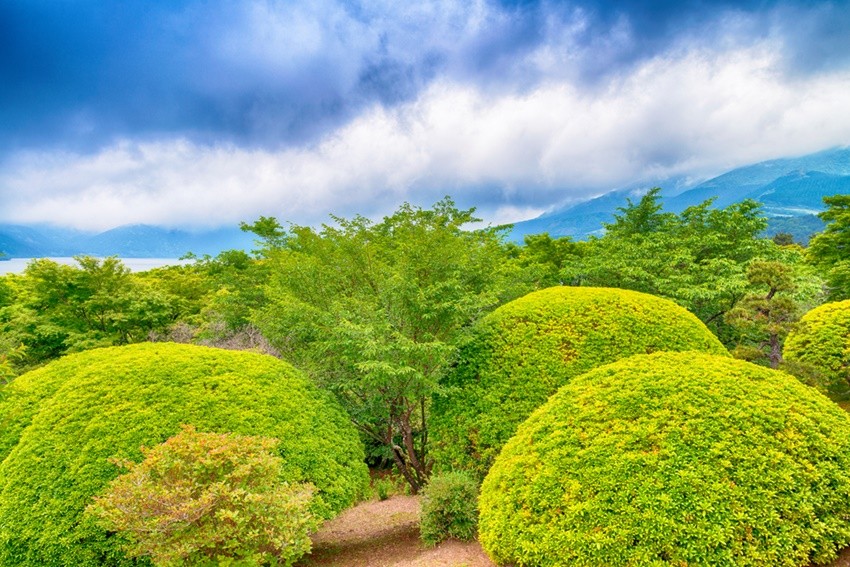 Onshi-Hakone Park is located in Togashima, which is a peninsula of the Lake Ashinoko. The construction of a vacation palace in the site was planned during the Meiji period to serve as a summer resort for imperial family members and foreign guests. Construction started in 1884 and was completed in July 1886. A two-storey Japanese building and Western building were built as well as a barracks and official residence. The structures were afterwards destroyed by disasters such as earthquakes. Plans to rebuild the palace were prepared, but Japan's entry into World War 2 stopped the reconstruction. After the war in 1946, the Kanagawa Prefecture opened the well-maintained lands to the public as "Onshi-Hakone Park". the ruins of the remote palace were maintained and opened to the public as "Onshi-Hakone Park". The park, which has natural environment and beautiful scenery of Mt. Fuji and Lake Ashinoko, is very popular among visitors to Hakone.

Opening Hours of Onshi-Hakone Park

Entrance is free. Opening hours are 9:00~16:30. The park is close from 29th Dec to 3rd Jan.

Highlights of Onshi-Hakone Park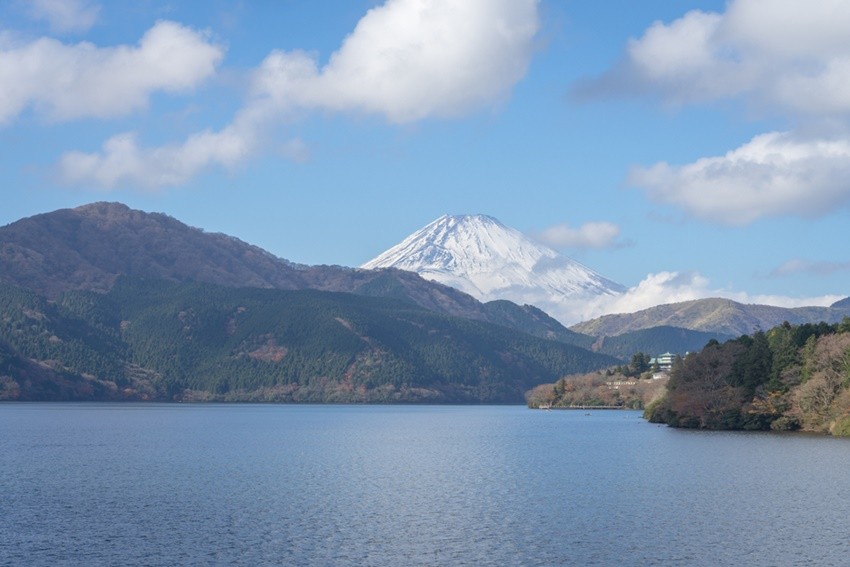 The highlight of Onshi-Hakone Park is the scenic view of the park. You can have a superb view of Lake Ashinoko with the peak of Mt. Fuji as background from the well-maintained garden. There is a Western building with a motif of the former detached palace in the center area of the park. Information of Hakone Detached Palace is displayed inside the building. You can have a wonderful view of Lake Ashinoko from the balcony. It is recommended to look at the scenery while enjoying a cup of drink at the cafe of the building. The Japanese garden in the park is planted with seasonal flowers and trees such as cherry blossoms, azaleas, maple trees and so on. They bloom during their respective viewing seasons and that's why people can enjoy the park all year round.

Access to Onshi-Hakone Park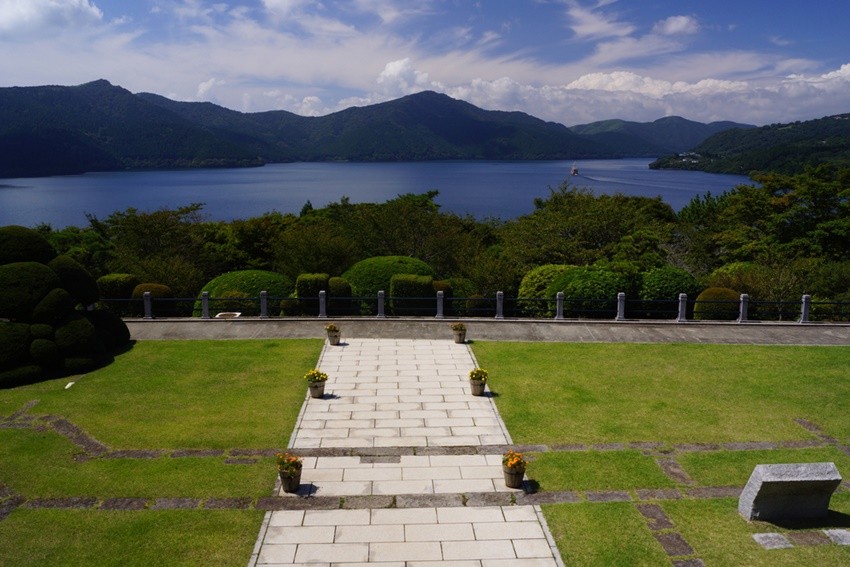 To get to Onshi-Hakone Park from Tokyo, take the Shinkansen or JR line at Shinagawa Station to Odawara Station. Then, take the Hakone Tozan Train at Odawara Station and get off at Hakone-Yumoto Station. Take the bus bound for "Hakone-Sekisho" at Hakone-Yumoto Station and get off at "Onshi Koen Mae" bus stop (about 40 minutes).

Spot Information
Spot name: Kanagawa Prefectural Park Onshi-Hakone Park

Street Address: 171 Motohakone, Hakone, Ashigarashimo-gun, Kanagawa Prefecture 250-0522
Access: Take a bus bound for "Hakone-Sekisho" at Hakone-Yumoto Station and get off at "Onshi Koen Mae" bus stop (about 40 minutes).
Wi-Fi: Unavailable
Language: Only in Japanese
Entrance fee: Not required
[Survey] Traveling to Japan
Recommend