KAWAII!! Top 5 Places for Strawberry Dessert Buffet ~ Kanagawa Prefecture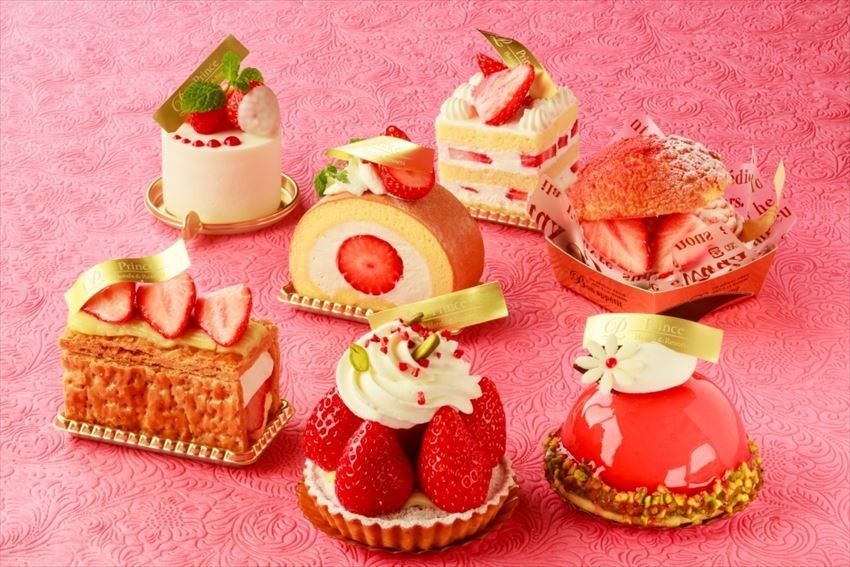 Speaking of the fun for this season, it is the "All-you-can-eat strawberry sweets". Here you get to enjoy all kinds of different strawberry sweets like shortcake, Millefeuille, parfait, etc.! We are going to introduce shops where you can taste the delicious and cute looking strawberry sweets.

1. Hilton Odawara Resort & Spa "Lovely Strawberry Tea Party"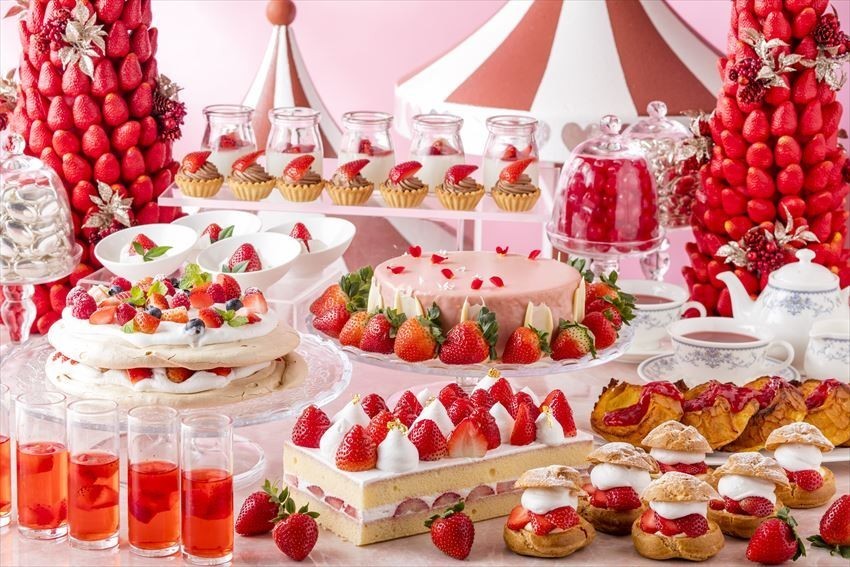 A sweet and lovely dessert buffet for the berries-lovers. This year's special is the "Strawberry and rose mousse". The deliciousness of the dough with lots of almond, rose jam and strawberries mousse will surely explode in your mouth. The rosa damascene glacage is also pleased to the eyes. The pudding, made from the sweet sake of rice koji which is said to be a beauty drink, is very refreshing to eat together with strawberry sauce. Also, the "Raw strawberry daifuku" with a whole strawberry wrapped inside, is a Japanese sweet with the perfect combination of raw cream, red bean paste and strawberry. Furthermore, their menu with a rich variety of dishes suits well in between the desserts. It is perfect too for a late lunch.
Hilton Odawara Resort & Spa, Main building 1F The Lobby Lounge
Phone: 0465-28-1220

Address: Kanagawa prefecture Odawara-shi Nebukawa 583-1

Period: 6th Jan ~ 25 Feb (available on Sat, Sun and public holidays)

Time: (1st section) 14:30~15:50; (2nd section) 16:00~17:20 *80 minutes

Price: Adult ¥2,950 / Child(elementary school students)¥1,400 / pre-school kid Free (exclude tax); with drink bar. 

2. Yokohama Bay Hotel Tokyu "Ichigo Journey"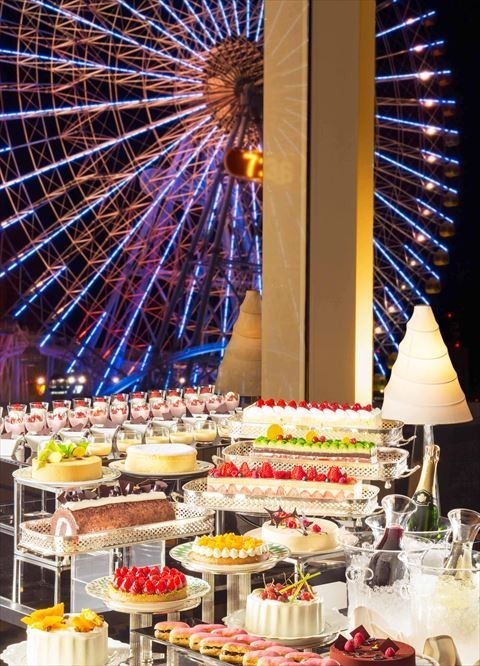 A very popular desserts buffet which is sold out as soon as the reservation starts every year. In addition to the many varieties of strawberries sweets, there are about 6 different brands of fresh strawberries available for tasting, and you can enjoy its original deliciousness of strawberries. Every month there will be a new special strawberry dessert and these are made on the spot! On top of the sweets, the free flow of sparkling wines, red and white wines are also a hit with customers. Let's have the night desserts time while enjoying the illumination of the giant Ferris wheel.
Yokohama Bay Hotel Tokyu 2F Lounge "Somer House"
Phone: 045-682-2219

Address: Yokohama-shi Nishi-ku Minatomirai 2-3-7

Period: 1st Feb ~ 27th Apr *Reservation basis

Time: Every Thursday and Friday 19:30~22:30

Price: Adult ¥5,500 / Elementary school student ¥2,800 / Pre-school kind (above 4 years old) ¥1,500 (tax included); with drinks ※Reservation for at least 2 person

3. Yokohama Bay Sheraton Hotel & Towers "Strawberry Sweets Buffet"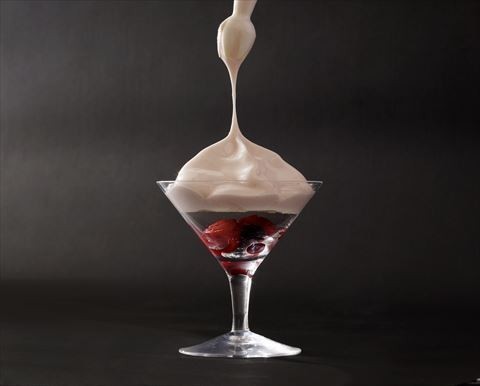 A strawberry sweets buffet where you can enjoy the best view from the highest floor at the same time. There are in total 16 kinds of beautiful sweets prepared abundantly with strawberries. Also, the "Strawberry and Mascarpone's pizza", Scandinavian sandwitch "Smorgas Torta", "Croque cake" made from French toast and other ingredients, are popular. Recommended by the chef, a special menu for adults, a strawberry sorbet with berries and chocolates topped with espuma (foam) of champagne and strawberry syrup, is also getting the attention.
Yokohama Bay Sheraton Hotel and Towers 28F Sky Lounge "Bay View" 

Phone: 045-411-1188

Address: Yokohama-shi Nishi-ku Hokko 1-3-23

Period: 10th Jan~6th May

Time: 15:00~17:00 (Last order 16:45)

Price: Adult¥4,630 / Child(4~12 years old)¥3,241(Service charge included, tax excluded)

4. Kamakura Prince Hotel "Strawberry Sweet & Light Meal Buffet"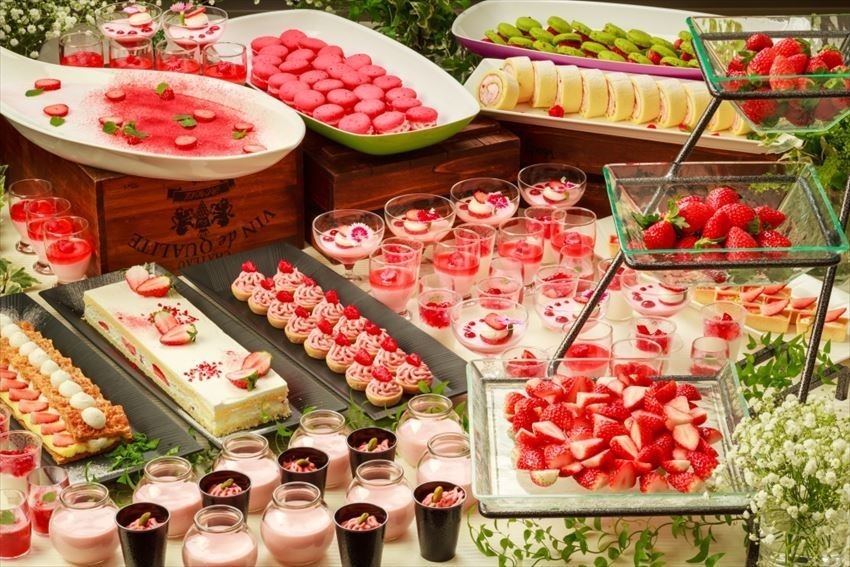 A special strawberry sweet buffet made by pastry chef and is only available on certain day. There is a rich variety of popular sweets such as the strawberry shortcakes and tarts, Millefeuille, etc.! Light meals like sandwiches and pasta are also available. Kamakura is popular as an attractive tourist spot. How about a nice afternoon tea break in your trip?
Kamakura Prince Hotel 2F Restaurant Le-Trianon
Phone: 0467-32-1111

Address: Kanagawa prefecture Kamakura-shi Shichirigahama Higashi 1-2-18

Period: Feb 11th ~14th, 18th~20th, 27th; Mar 25th~27th

Time: 15:15~17:00 (Last admission 16:30)

Price: Adult ¥3,700/Child (Elementary school students)¥2,200/Infant (3 years old~ pre-school)¥800; with light meal and drink (tax not included)

5 Shin-Yokohama Prince Hotel "Night Sweet Buffet – Strawberry Sky Party"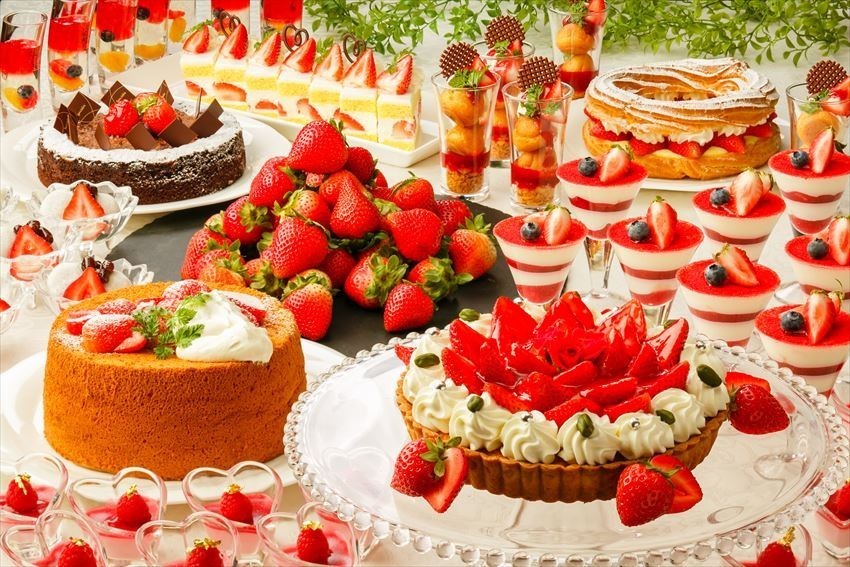 In addition to the 15 types of strawberry sweets, light meals such as pizza and gratin, all-you-can-drink of sparkling wines, red & white wines, coffee and tea are available. While enjoying the romantic night view from about 150m above the ground, let's be in treated to the gorgeous strawberry sweets.
Shin-Yokohama Prince Hotel 42F Top Of Yokohama Bar Lounge
Phone: 045-471-1115

Address: Kanagawa prefecture Yokohama-shi Kohoku-ku Shin-Yokohama 3-4

Period: 16th Jan~29th Mar (every Tuesday, Wednesday and Thursday) *except 22nd Feb (Thurs) and 22nd Mar (Thurs)

Price: Adult ¥4,000 / Underage¥3,400 (tax included) Not available to elementary school students and younger. Requires guardian for secondary school students and above.

Recommend