"Ao no Doukutsu": Blue cave in most southern of Japan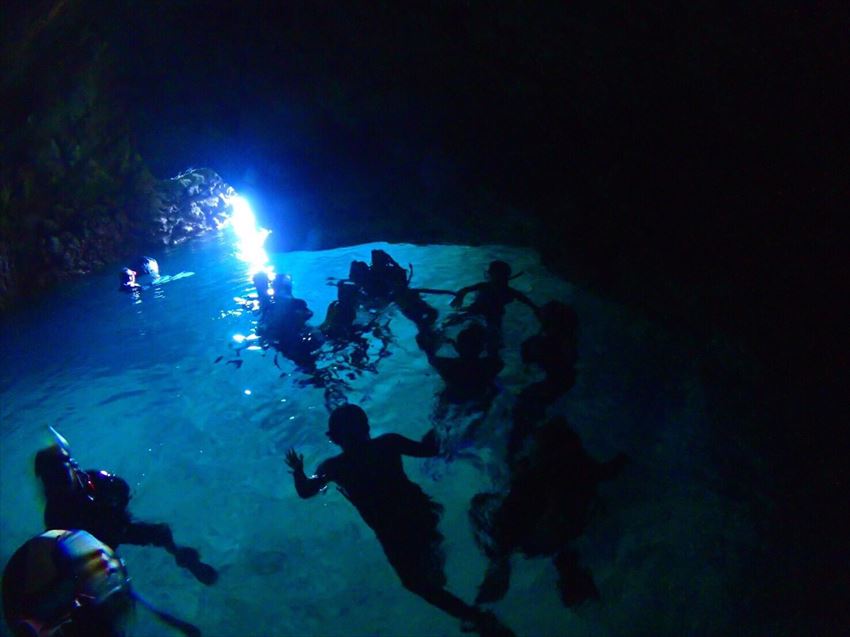 Have you ever been to Okinawa? What comes to mind when you hear of Okinawa? Most people probably think of the ocean, summer, Kokusaidori Street, the Cornerstone of Peace, Okinawan sweet deep-fried dough (sata andagi), Shurijo Castle, and Sunset Beach. But the place we would like to recommend is the Blue Grotto.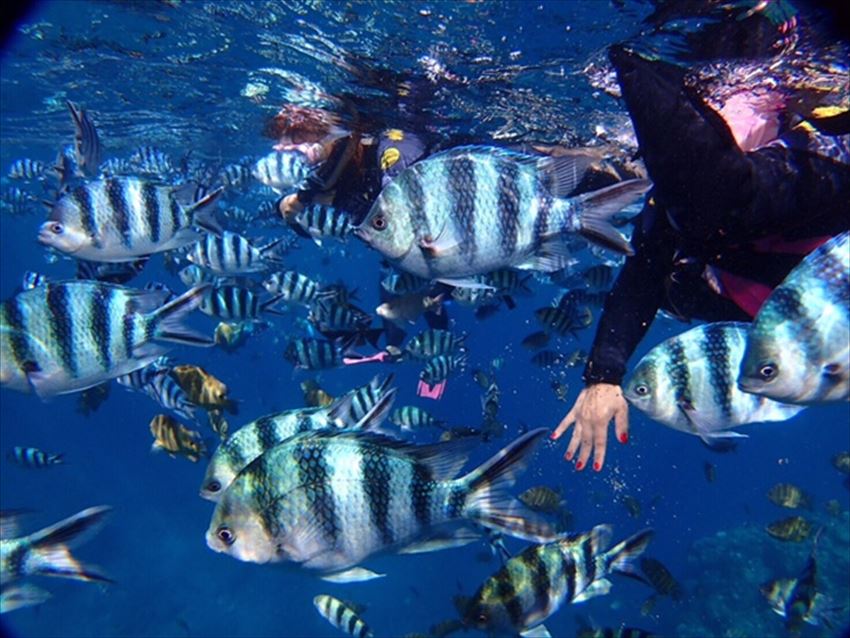 The Blue Grotto is a cave formed by seawater erosion. Inside the cave, the surface of the water reflects the sunlight and shimmers blue, which is why the cave is called the "Blue Grotto." You can experience this mysterious environment formed by overlapping coincidences of nature. The reflection of sunlight is particularly beautiful with the rising sun, so when you want to enjoy the Blue Grotto at its shimmering bluest, we recommend going between the early morning and mid-morning hours.

The fish that live in the Blue Grotto are accustomed to humans, so will approach visitors on their own.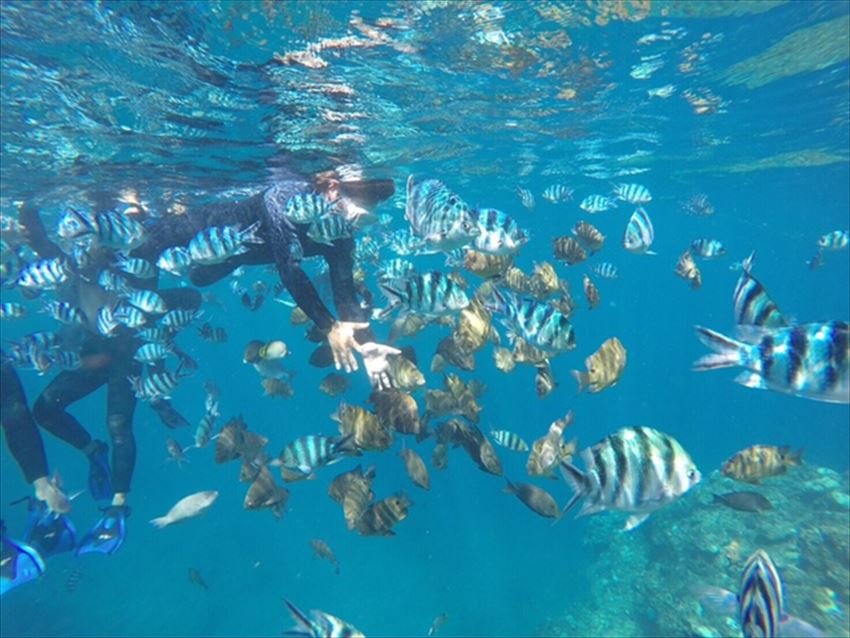 We also visited Onna village. This is a famous resort area.

The townscape looks a little different from what you would expect in Japan. We ate hamburgers here. It was just like being in another country.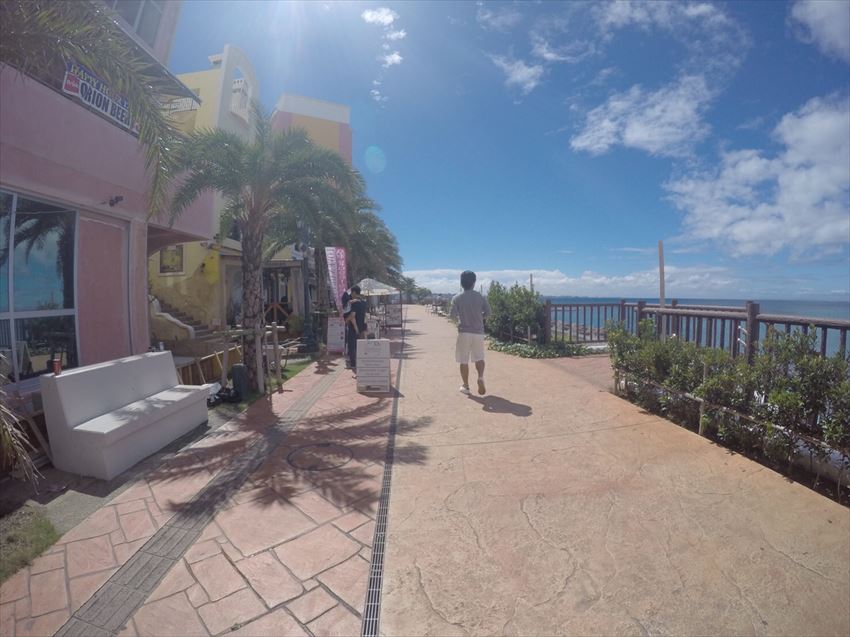 Besides hamburgers, we also ate other Okinawan specialties. For example, we ate sata andagi sweet deep-fried dough, Okinawan soba noodles, and sweet chinsuko biscuits. We bought loads of purple yam tarts as souvenirs.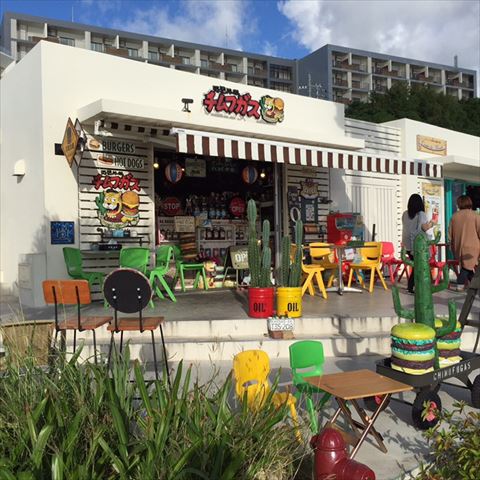 Recommend